The prophets who will awaken someone else, and theology standing on its own
Smiley missed his mother's touch and her kisses, which felt like the smooth, ruffling of feathers. She worked as a domestic worker what people where he lived in the location called a kitchen girl in the house of a wealthy white family in Port Elizabeth, South Africa. When his mother was still around, they used to go and get fish and chips at a Coloured fish and chip shop called Sea Flight. There was a picture of a hake next to the words of the name of the shop. His mother told him what the name of the fish was. He liked to look at that picture of the fish. He often walked past that shop now.
He no longer had enough money with him to go inside and buy the meal that he used to with his mother.
Captain who was known as the leader of the gang Smiley joined. He called it 'a king's meal'. All they got when they knocked at doors in the well-to-do suburb of Gelvan Park in Port Elizabeth was peanut butter or jam sometimes on stale bread but they ate it because it took the hunger pangs in their bellies away. Some people gave them sour, bruised apples that looked like it gone through a few rounds with Mike Tyson in the ring.
He lived near the sea but all he could do was splash in the waves at the shallow end with his mother watching him pensively from nearby. He watched the surfers enviously as they went out on their boards. He wanted to surf the waves too but he knew he was too little.
When he was seven years old, he was dumped unceremoniously at his grandmother's house. His mother said they were going for a visit. He had not seen his grandmother for a long time. His mother told him she had come to the hospital when he was born.
"Bastard. Bastard." The other children of the neighbourhood stood around him calling him names. Dancing and singing at the top of their voices Smiley stood in the middle of all that noise bravely blinking back tears and a knot caught at the back of his throat.
When he went home, he told his mother about what had happened. She did not say anything for a long time. They were in the small makeshift kitchen with the pot cooking pap on the black ash and embers of coals.
Flames were licking on the ground. She stared into space gravely before she answered. "You are different from other children. You will always be different from other children here in our community. You are special. Always remember that and I love you. You're my guy."
Smiley never knew his father. He never knew what he looked like or what his name was. He didn't even have a photograph so he could have a picture of his father in his mind to see whether or not they looked like each other.
Smiley was afraid. For the first time in his life, he was without his mother's protection and love to shield him from the brokenness and heartache in the poverty-stricken area where they lived. These guys were different from the ones who lived near his shack in Blikkiesdorp's shantytown. For one they didn't call him names.
He was tired of listening to his grandmother's warnings of the gangs in the area who were recruiting young, vulnerable children to do their bidding. There were gang lords wandering the streets night and day.
They had tattoos inked on their arms and coins jingling in their pockets. Paper money brushed against their fingertips as they counted it out to buy cool drinks and fast food for their friends.
They gambled with dice at the side of the drive thru at Nando's bothering the people who drove up who ordered expensive meals, burgers and chips, flame-grilled children doused liberally with hot sauce. The sweet, delicious smells that came out of that place made all of the boys' mouths water and drool.
"Hey, you. Come here." He seemed bigger than the rest of them. He looked as if he was the leader. The others even looked smaller than he did.
Smiley walked forward slowly.
"Did you make anything today?"
"No. Not really." Smiley answered truthfully. "I didn't make anything."
"What's your name?"
"Smiley." Smiley said.
"My name's Bennie. We'll do the introductions with the other guys later on."
"This guy is wise. Check this china. He isn't a 'moegoe'. Join us.
We'll protect you."
Smiley wiped his tears and snot away with his arm. His jersey had holes in. There was a huge gaping hole where his elbow was. When it rained, he got wet and cold. There was chill that ran through his whole body.
He was used to wearing his shorts now and walking barefoot on the streets of Port Elizabeth. His new hang out with his new friends was the Kwik Spar in Beetlestone Road.
He saw the people's stares. It was hard to walk with his chin up. He could see how different he was from other children his age.
"Here. It's gold. Have you ever tried it?"
Smiley shook his head. Some of the other boys were game for anything but Smiley liked to take his time and think through things; new ideas that were presented to him.
"It's glue, man. It's magic. It can make you fly. Are you a man or a mouse?" Bennie made a fist like Rocky Balboa. Smiley remembered watching that movie one Friday night with his grandmother in her house. He remembered her kindness and how she had spoilt him with a toffee apple after church one day.
"What does Smiley mean? Is that really your name?" Michael one of the younger ones asked him.
"That's my name. My mother used to call me that before she left."
"My mother also took the high road. She was good for nothing. I was always hungry. There was always nothing to eat in our house. It wasn't even a house. It was just a tin roof with four walls. The bricks and plastic black bags that the rich use for garbage, rubbish kept out the rain. We slept under the kitchen table. We had to sleep like a school of fish in a tin of Lucky Star pilchards. When I woke up in the morning I was always stiff and sore." Bennie said quietly.
"All we ever ate was Lucky Star pilchards if we were lucky." one of the younger boys piped up
"What was your mother like, Smiley? My mother died when I was very young. They put me in a home." Michael was full of questions. He never left Smiley alone these days. He was always hanging around.
"Not a home bru. It was the local children's orphanage."
"Well, are you or aren't you?" Bennie leaned over and grasped Smiley's hand.
"What?"
"Take a hit. It's heaven. It's paradise. You won't feel angry, lost, hungry or alone. Your little belly will feel as if it's feasted on KFC or Chicken Licken. Take my word for it."
Bennie's voice was thick and slow. He swallowed the smoke, beads of sweat on his forehead. His hair was long and dark, limp and damp at his neck.
"Come on junior, give here, I'll light it for you and show you how to inhale and don't forget to hold the smoke in your mouth or else you won't feel the high head on."
Bennie laughed aloud, "Hold on tight. This is mos your first time.
'Ouens' we've got a first timer here. Die ou's a glue virgin here.
Hold thumbs for him. When I wink just let go and all the pain that you feel here will go on top here." Bennie pointed to his heart then his head. "Like magic it will disappear. It's more beautiful than a daydream."
"If you're lucky maybe you'll see you mother and you can ask her why she left you."
Captain was in a bad mood. Somebody nearly ran him over with his car when he was pulling out of a parking space at the Kwik Spar.
Bennie left home because his father was an alcoholic and he decided just to take off because he didn't like the 'vibe' at home anymore.
His mother was always crying in front of him. He had a younger sister and an older brother who was never at home.
Michael had met up with someone that belonged to Captain's gang at his school. Moegamat and Muneeb were brothers who both had ran away from home. Sometimes they went back and reunited with their family but they always returned to the streets. There were seven hungry mouths to feed back home; seven hungry mites.
Captain's past was a bit dodgy. He never spoke about his parents. If he did, it was with a sneer.
Smiley took another hit. He felt as if reality was slowly slipping away from him. When the buzz came it settled his jangled nerves. The edges of his pain was becoming denser, less intense, turning into a haze of black then red connect-me dots. He began to feel crazy beautiful. He was floating high above the clouds above the 'lost boys'
who made their home on a patch of grassy field at the side of the off-ramp where cars were coming off the freeway but he couldn't see them anymore.
The cars streaming headlights didn't blind him. The lights had a haunting glow at night. He was tired of begging for small change. He couldn't even buy a loaf of bread with that money. He was tired of the irate, irritated, annoyed faces leaning back into the leather-comfort of the expensive, posh cars that drove by that ignored him when he begged from window to window. Often when they saw him coming, they would quickly turn up their windows shutting him out; that hurt. The rejection felt like he was dealing with his mother's moods all over again.
He felt the curve of the knife's handle in his pocket. Bennie gave it to him for protection. "You don't have to use it. But knowing it's there gives you an advantage over any ou that tries to cross you or harass you." Smiley had decided to make up his mind about Bennie and give him the benefit of the doubt.
Bennie had his faults. He smoked, he swore, he pushed around the other ouens and said he was the boss, second in command when Captain wasn't around. He did give orders sometime when Captain went off but he was okay. Smiley knew the others wouldn't mess with him with Bennie around. He always got food. He had a nice place to sleep. It was warm and dry. He had a fleece blanket that they had got at the Catholic Church; St. Martin de Porres. They sometimes stood barefoot, their clothes threadbare in line to get a cup of soup and sandwiches on a Tuesday morning. Many different kinds of people would come. The 'lost boys' would hang around on the steps outside of the church.
"Maybe it's time you move on to something else. A smoke?" Bennie said with a half-smile. "I'm taking you under my wing. You can be my protégé. That's a pretty word, hey. I think you're ready."
Smiley couldn't hold the smoke in his mouth. Bennie just laughed.
"Jislaaik, you're still a baby."
The 'lost boys' of Stanford Road, Port Elizabeth didn't go to school.
They didn't know what 'special needs education' was, 'unconditional love' or a mother's touch; a father's discipline.
The only lessons they learnt were hard ones; abandonment, rejection, hunger for love and attention, neglect, lessons of struggle where they were misrepresented and misunderstood.
He felt like a baby sucking his thumb. It was as if he had unknowingly pressed a button marked 'let's ride this pleasure rollercoaster'. It shot like whiplash through his veins and he shivered. He didn't shiver from the cold but from this good, fuzzy feeling of warmth that was beginning to emanate from somewhere inside of him.
At last he had found the secret to the pursuit of happiness and all the loveliness in the world. It was in this bottle of glue. He drew circles in the dirt with his thumbnail. There was a guy in the parking lot that was waiting for someone to come out of the shop who gave him a vetkoek with mince and he hadn't shared.
He was so hungry he just ate it up on the spot. Afterwards his hands were oily from the grease from the vetkoek. He wiped his hands off on the back of his already dirty and tattered shorts. Threads were coming out of the pocket on the left hand side. He hardly put anything in there anymore. If he did forget and put something in there it usually got lost.
He used to wear a bandana on his head on cold nights on the street before he joined up with Captain. His grandmother had given it to him and Smiley had treasured it but when Bennie had first seen him in it he had jokingly said, "Na, man that hood's for sissies. You're not a sissy boy are you? You're not a mama's boy?"
Smiley didn't know what a sissy boy was. He didn't dare and ask even.
He knew the other boys would probably laugh at him. The name didn't sound very nice.
"Man that was so bad. We all wanted a piece of that vetkoek." Bennie said later. "Captain was watching you. The thing is we all watch out for each other. But don't worry about it, just don't do it again."'
Smiley thought he was being warned about something, he did not take it that seriously though but that was how life was like on the streets.
You did not just look out for yourself anymore. The 'lost boys' had become his family now. They had become his home away from home and they had done a lot for him.
They had accepted him. They had not thrown him away, rejected him and made fun of him. He never felt alone now. There was always someone around to shoot the breeze with, play with, gamble with, talk to when he felt sad, hungry or on the point of tears. There was always someone around who knew where to find something nice to eat. It was amazing sometimes what the rich and well to do would through away and what they regarded as old food, stale or what they wasted.
Sometimes the boys would go to the dump or the drive thru. When it rained, they all stuck together under a thick tarpaulin. They huddled together to keep warm, they cupped their hands to their mouths, breathed out warm mists of sour air. It soon felt stuffy under there but it kept away the fierce, howling wind that drove chills and shivers up and down their spines.
Living on the streets was a raw experience. It was not for the faint-hearted. You had to be brave and loyal to your gang. Lo and behold, they would seek revenge out on you if you betrayed them. You had to have your wits about you. You had to be born with street smarts. Smiley thought he was born with street smarts.
His eyes were red-rimmed and the pupils of his eyes were wet, dark, dilated; they stared at a blue nothing in the distance. At first, he felt as if he was choking but that feeling soon passed and gave way to a heady rush of warmth that bubbled to the surface like the fierce orange lava of a volcano. He sucked again, this time deeper, inhaled until it felt his lungs would burst and shivered like a fish. He closed his eyes. Colours flashed brilliantly in front of his eyes.
Reds, yellows, pale blues. They all came to him like the colours of a kaleidoscope or all the magnificent colours of a rainbow after the downpour of spitting rain.
He felt free and liberated. He did not have to explain himself to a grandmother that refused to tell him who his father was and where he came from. He usually pressed the issue further but his grandmother just rocked back and forth on her pink settee with a man's handkerchief in her hand, dabbing at her dry eyes. She directly ignored him. He asked her repeatedly, did he have his father's name; did he carry any of his father's genes but her response was always the same. A grandmother that pretended his mother might come and visit him on his birthday or Christmas.
He could see the dump that was the 'lost boys' playground. Bennie's face as he blew rings of smoke out of his mouth. He could see his mother's loveliness. Her face had not aged. There were no lines or wrinkles around her eyes and her mouth.
All he could see was a tunnel vision of white light ahead of him and he reached out for it until it swept him away like a dream and folded him like the tender loving care of a mother's love in its arms. He became one with the light. All fear left him. All the secrets that he kept hidden from view, sealed tight like the contents of a jam tin scattered away. He was invincible. The light bedazzled his senses before it made him fall unconscious to the ground.
Bennie cradled Smiley's head in his hands, tears streaming down his face. "Captain, we can't just leave him here. We must do something.
He's not waking up."
Captain tilted his head with a defiant smug air. "You know no one will stop even if we tell them what happened."
Just then a beat down bakkie drove past them. A man with kind eyes looked out of his window. "What's up chaps? What's going on here? Need some help with your friend, Sonny?"
Captain turned his back and began to walk back to the ragged patch of field where the 'lost boys' made their home.
Bennie swallowed hard and tried to hold back his sobs. The man parked his bakkie on the side of the road, got out and came over to where Bennie and Smiley were.
"What happened? Is it drugs? Did something get out of control here? If you need my help I'll take him to the hospital."
"Will they help him there?" Bennie asked still sniffling.
"If not, they'll have me to deal with."
Bennie sat in silence next to the man with the kind eyes as he drove through the now deserted streets of Port Elizabeth to Livingston Hospital in Korsten. Night was falling. Smiley was still unconscious.
Any minute now, Bennie thought to himself, Smiley would wake up and go back to being his old self. He hadn't though completely recovered from seeing Smiley slumped over like that his back leaning into a dry bush; drool at the corners of his mouth.
The man with the kind eyes carried Smiley's almost comatose body into the hospital. Bennie followed closely behind. The night nurse on duty grimaced when she saw Bennie but the man with the kind eyes spoke to her firmly and quietly. Bennie couldn't hear what he was saying. He just stayed close. The nurse drew them to a bed but told Bennie to stay put. He sniffed. She ignored him.
She closed the curtain around the bed. It swooshed on the ground.
Bennie was left staring at the ground at his feet. He knew his clothes were filthy. He didn't like the bright white lights here. It reminded him of getting high. Here there were adults around who frown on that behaviour. He longed for a soft, clean towel, a hot bath, a toothbrush, scented soap. Bennie shifted his feet from side to side.
He could feel the gaze of the woman who took the incoming calls on him. He knew she was watching every move he made.
Smiley could feel his mother's touch. He could feel her hand gently stroking his forehead, putting a pressure on it that was soft, comforting and familiar. He heard her call his name. He could sense her presence. Smiley closed his eyes. Where was the noise of cars rushing by? Homeless people, school children shouting to each other, laughing, men in blue overalls, people going to work or coming off a shift, the other 'lost boys' weak from hunger walking by his favourite spot where he liked to sit in the morning catching some sun, watching Bennie running through the empty spaces between the passing cars.
All he could hear now was silence. Was this what Bennie was talking about? Was this heaven? He could see things and hear things from memories from his childhood days walking with his mother in the location, watching her bend over, hand on her hip cooking pap and vegetables for them. Sometimes they had white Tastic rice but that was a luxury they could ill afford.
Images of his previous life when he still lived with his mother came to him like an offering in the collection plate on a Sunday morning in church. It seemed to him as if he was going on a long journey into his past. The pressure he had felt on his forehead soon moved to his heart. Smiley felt as if he was wearing a suit of armour; heavy and thick, the visor blinding him as well as shielding him from a life in translation, shielding him from a mother's love in translation.
The tunnel vision of white light was blinding him now like the midday sun. He trembled, shivered, like the shake like a fish caught in the air by a fisherman before the life is snuffed out of him. His legs were skinny. Would his own mother recognise him now if she saw him in heaven or would she recognise him by his smile, his jolly, cheerful, belly laughter or the almond-shape of his golden-flecked, shining brown eyes?
There was no turning back now. It was done. Smiley heard his name again. He felt a manic panic rise up in his chest. He recognised that voice. It was one he had longed for a long time to hear again. He had hoped, wished and prayed for it. He turned around and ran into his mother's waiting arms.
He could see that the end of the tunnel was in sight and the white light slowly faded away leaving him within a shell of darkness like a shroud, an invisible magician's cloak that swallowed him whole. The drumming of his heart became a faint whisper.
The Art Of Communication: God, Intervention And The Divine Space
The more consistent we are at being kind to ourselves, kinder to the natural environment and the more loving we are to ourselves and to other people who find themselves in less fortunate circumstances than we find ourselves in, the luckier it seems we will become, the more tolerant of other people we become and the more we will gain and obtain understanding of and into our true nature, instinct, our humanity and the world around us with a modicum of circumspection.
I truly believe that a realm of understanding and infinite possibilities is opening up to humanity at this point in time in our history. Look how far we have come from the Essenes, Mayans, the Egyptians and their star maps, and the Sumarians. The Dead Sea Scrolls have taught us that erudite and gifted scholars wrote the Bible. Men who were intellectually ahead of their time, spiritually cognisant and self-aware visionary thinkers whose psychic abilities knew no bounds. What do ancient civilizations have to teach us about the universe? I think that the question that we should be asking is what does it have to teach us about vibration, energy and frequency.
We will live the best version of ourselves when we are cognisant and aware of the mind-body-spirit balance. When we live our lives with intention and purpose we fulfil God's mandate and sacred assignment in our lives within the construct of a very highly intelligent order. My life has changed for the better. I always felt tired, exhausted, I experienced lower back pain, I wasn't able to run simple errands like going to the bank or to the shops to buy groceries and now I can since my entire mindset and attitude has changed when it comes to understanding and acknowledging the love language of my soul and the mind-body-spirit balance.
I have seen when I operate at the level of the divine I am granted access to the ancient knowledge of the source and the known universe. I have incredible levels of energy, I am able to multitask, generate multiple income streams, I am lucky, content, fulfilled, I don't overeat, I take care of myself. In arguments I am calm and keep a cool head. I have become kinder to myself and much more level-headed over the years. Our mental wellness, physical wellbeing, and how we handle our emotions are all about self-care and self-love. These are neither delusions of grandeur nor are they a form of poppycock or hocus pocus ideology. I am granted these superhuman instances of this in my own life and speak from experience. I feel I am more grounded and connected to the people in my family than I ever have been before.
It was always difficult for me to handle the disconnections in my familial relationships but this is something that we as humanity and the human race struggle with. We come to this planet from the source or call it the known universe to learn, to gather information, to make the world that we live in a better place that we live in for flora, fauna and the animal world and to benefit from the connectedness we feel with other individuals. Most of all we come to earth and experience reincarnation (rebirth) to learn and unlearn and assist all hurt and wounded human beings who have been displaced by war and conflict in the regions that they live in to come to consciousness and enlightenment. Lay preachers speak of spiritual warfare, living in bondage, supplication, redemption, salvation, sacrifice and generational curses in the bloodline, demonology, demonic strongholds, the power of the Holy Spirit. We are spirit. It exists in life, in everything, in abundance. Spiritualists, mystics, screenwriters have brought to screen and storytellers (for example, William Shakespeare in his play "Macbeth") throughout the ages speak, and have written about witches and warlocks.
What does all of this mean? Spirituality is made up of particles, elements, dimensions and inside our mind's eye we are continually formatting this information into what I like to call "atomic habits". Conflict is a way of life but it is something that we must learn how to deal with with competency. The vibration and energy and the frequency that lightworkers and starseeds are operating at on this planet, in this dimension (which some are calling a simulation, it is fast becoming more reality than illusion and more than even a non-reality).
Light, love and blessings seeker. Go forth into the unknown, into the wilderness. I call this "the Moses blueprint", Christ consciousness, Christ seed and Christ light. Our identity can be found in a single fingerprint. The Moses blueprint has been imprinted on our consciousness subtly each time we have entered a rebirth. Perhaps this knowledge and expertise has been passed down throughout the ages and as we reach enlightenment and operate at a different frequency, as we become more self-aware and intuitive and knowledgeable about soma (energy) we will ultimately become who we were meant to be.
Conflict leads to stress but it can also take us to greater depths of understanding the human mind, our capacity to teach, to recover memory and what it consists of, it helps us recover subliminal messaging and puts conundrums into an exponential sequencing that we find useful in our daily habits. The same conflict can either inflict mental illness upon us or stress can induce positive tension instead of just strain and wear and tear in our bodies. It (both conflict and stress) helps us to make sense of the semantics of brain health, to progress, to prepare, to process, to heal, to think and to overcome the great difficulties in our lives. What has education, science, religion and spirituality taught us? That in the long run we are energy, we are what we think and that our thoughts are communicating to the most cellular level of our physical bodies.
What is important to realise as Eckhart Tolle expounded in "The Power Of Now" and "The New Earth" is that "the dense pain-body" exists. We must never lose the importance and process of the lesson. It is possible to heal completely and recover from ACE (adverse childhood experience), incidents of trauma and emotional damage to the brain.
What Happened To The Rainbow Dream?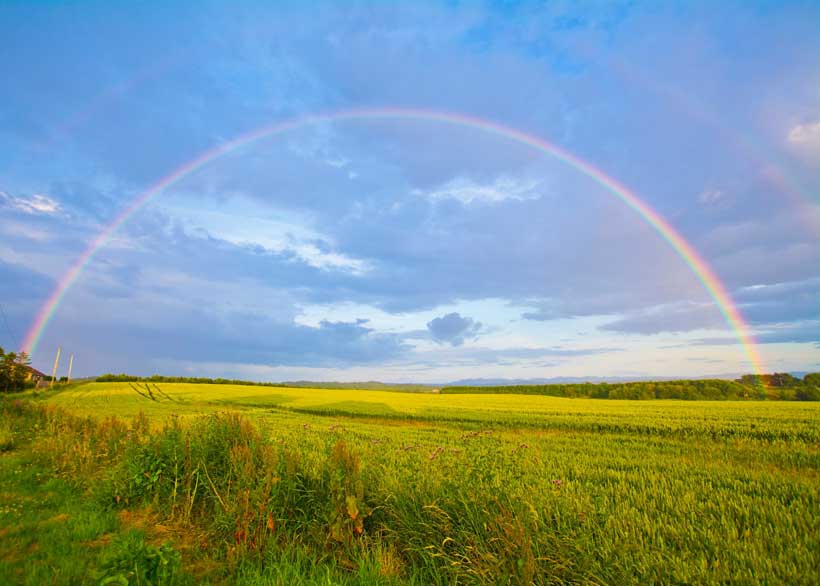 When my heart was grieved and my spirit embittered, I was senseless and ignorant, I was a beast before you. Psalm 73: 21-22
South African has a long history of the liberatory struggle. Many theories were forwarded by leaders of various political parties. What followed in the years to come was the postulation of many different political ideologies. In order to obtain the support of the majority of the people these theories were distributed far and wide and resulted in many publications. Students of social dynamics had to acquaint themselves with political theoretics of the day in order to understand the political dynamics. One of the gravest errors made by many theorists was that it lacked dynamic pragmatism, which made it difficult for the people on the ground to carry out the expounded theories. This resulted in a big gap between the political theorists and the people on the ground. In the South African context many theorists did not take into account the practical needs of the people on the ground (the working classes and military operatives of this country).
We now enter a global scenario in which corruption will be the downfall of the governments of the world. However, in our present circumstances we find that we are facing a number of problems in Africa and South Africa. Many vital functions have become obsolete. There is no longer electrical power, unemployment is rife, acts of violence is prominent, there is a grave shortage of clean running water and in the last two weeks we have seen a total collapse of law and order where armed thugs create havoc in many areas in Africa. Many innocent people have been killed, wounded or maimed. The total number of people killed this week runs into the thousands.
Where are our leaders and who will hold them accountable for their sins? The majority, the neo-liberal capitalist imperialists or the entitled, priviledged minority? No fear. No favour. Life is seed and what is the harvest that is forthcoming from following a structured approach in the falling hierachies that abound? Our leaders have adopted the discipline of silence amidst the outward decline of communities in the rural area and lack of spirituality abounds. Poverty exists in every corner and thwarts the disadvantaged and marginalised. The days ahead of us are going to be hard and we will need to find our own resources instead of looking to the West to save Africa and to the church. We must reach out to our allies in Africa, build and rebuild bridges, mend fences, build and rebuild relationships, mend the broken, the maladjusted personality within ourselves.
We must end literary apartheid (#endliteraryapartheid). The pen is truly mightier than the sword and with that been said it is knowledge and our poets, educationalists, arts and cultural practitioners that will save Africa from the quagmire, from downfall, from the aftermath from a term Don Beukes, a preeminent South African poet and educationalist termed as "literary apartheid".
History was made in South Africa on 20-21 March 2021 when the National Writers' Association of South Africa (NWASA) was inaugurated. The conference coincided with the Human Rights commemoration month whereby writers in South Africa stamped a historic moment in the literary calendar of the continent and the diaspora.
We must invest our time productively in the causes that we wish to adopt, our perspectives must become our strongholds, we must be principled, patient, prepared thought leaders and apply jurisprudence, circumspection and reflection when it comes to handling the collateral damage of the neo-apartheid. The personal freedom that we bought democracy with has come at a terrible price and it must be accounted for, its glorified leaders must be tabled, recognition must be given to them and the tough questions must be asked and not whispered about. Was the Rainbow Nation a dream, is it now shattered, was it just a biased psychological framework conjured up in innocence?
We see the pains, ills and birth pangs of our beloved country that was forged at CODESA playing itself out in a global landscape. It is a scenario that is teetering on the brink of financial ruin and collapse that is being mirrored in other countries in the West. We are in South Africa in a mess with education and an energy crisis looming. The haves, the priviledge few seem not to want to share. The ifs are literally being left in the dark. In my opinion this is what will save deepest, darkest Africa. In plain language it will be the continent's leaders who lead with integrity standing in solidarity with think tanks, intellectualism, self-actualization, self-esteem, belonging and values, who will understand what is meant by the needs, wants and desires of the psysiological. We crave safety, the beacon of hope that Madiba was, and we're looking for the kind of "point of light" that he was as a reference. The solution can be found in our history books, in the archives, in the textbook knowledge, in our libraries, in mother tongue, the literary material coming out of contemporary Africa. We can see the divisions that exist among the races in South Africa staring back at us on the page, in the "literary apartheid" that exists to a large extent in the literary establishment in South Africa, in the publishing companies in South Africa who publish stories about the majority from writers who make up the priviledged and entitled minority. Lest we forget, there is a minority whose lives were endangered during apartheid by their "white writing". Their writing today could even be said and accounted for in so many words as being black consciousness writing, leading to the enlightenment, the coining of and the conscientisement of the African Renaissance.
These leaders will be educated men and women who have the vision to think past hate crimes, police action and police brutality, class and the struggles of discrimination, racism, ageism, sexism, fear amd gender based violence. I believe that the voices, the purpose, the agreements of these leaders will lead Africa to the world stage, the United Nations, new beginnings for every inhabitant and citizen on the face of this continent. The question is Africa where art thou or are we just feeding the beasts or waiting for our poets to write about poetry against depression? Africa is growing rapidly. We are the beacon of hope for the working class.
It isn't going to be the breakout of civil war that we will have to contend with. It is going to be our mindset and how we view the world that we will have to contend with. It is going to be our perspective that is going to set us forward on the road and trajectory of negotiation. It is going to be an education for all citizens and netizens for that matter. We must as a continent, as a nation guard against civil war by all and any means necessary. Instead it will be the textbook knowledge of negotation that will set us free. We must look to our cultural, social and poetry practitioners, our historians, the purveyors of truth who stand up for human rights, those stalwarts in education who will mentor the young. Personal freedom was never "free" and we must acquaint ourselves with this as if it were a kind pf scientific knowledge that we have to get to grips with. Patriotic integrity should be more than a buzzword for appointed leaders and the cornerstones of office and administration in Africa and the diaspora. Yes, I believe we can adopt this ideology. Transparency equals fair governance. It can also help us to cope with the junction that we find ourselves and our modern world in today.
Advice From A Mother, Missive To A Writer Father and Excerpt From A Book Forthcoming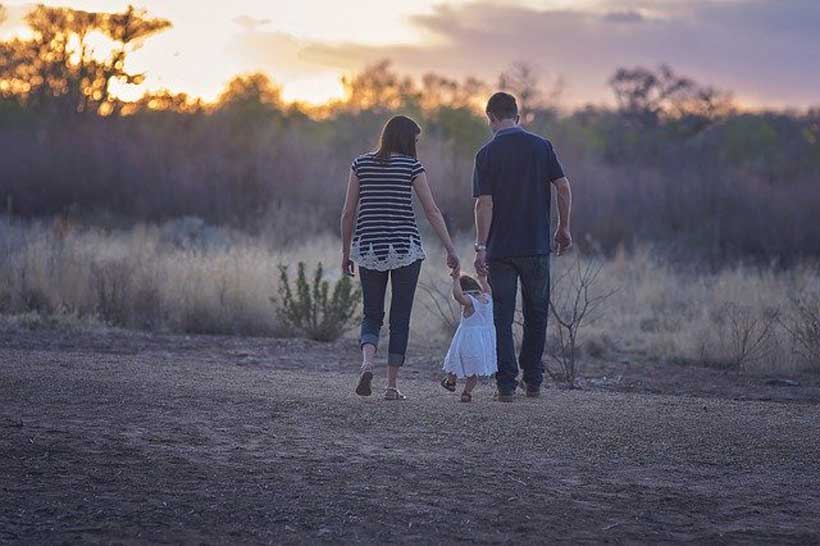 E-V-E-R-L-A-S-T-I-N-G. It could be a poem/or testimony/or the start of a new beginning. Or an extract from the introduction to "The Overcomers". All I had was a wristwatch and a page in a diary. I remember the time when no one would speak to me. Now I speak to all the sassy particles and powerfully good dimensions of the world. Now I am flicker. Now I am spark. This I guess is my inheritance. And when I look back now to the time when I saw no beauty or imagination in the issues I was having, when all I had on my mind was body shaming's dysmorphia and how much I was eating. When I considered a lettuce salad and yogurt a substitute for all the lack in my life. When I didn't see one ounce of enchantment in my struggle or the battlefield of my mind. My inheritance includes a gold that is indestructible as God. So, I guess this is a full circle moment for me but for me everything starts and ends in movements ordained By God. And the lesson is that even though you don't know what your inheritance will be, God knows. He knows exactly how cool you are.
Excerpt from the chapter "10 Things I Love About You", a book I am writing about "Overcoming".
1. "The fullness of your destiny awaits."
2. "You realise everything moves in seasons."
3. "I want you to accomplish all your dreams."
4. "Every characteristic of your soul is built for and constantly being reinvented for success."
5. "You have the response of competency in every situation."
6. "You are the evidence of God's blessing, promotion and inheritance in his life."
7. "You know and understand what your inheritance is."
8. "You believe in God's unconditional trust".
9. "You understand that the vision God has for your life He planted the seed in the past, is watering it in the present so that it can manifest itself in the future.
10. "When you know and understand the totality of failure and overcoming and winning over both adversity and adversary."
Excerpt from the chapter "Advice From My Mother". Give a man space. Give a man his space, daughter. Give a man room for his intuition to become like the frontiers of space, the boundaries of space, the territories of space. Give a man room for him to release and manifest this intuition and his potential. Daughter, understand that this is the fundamental reasoning behind making him happy. It will allow him to become the best version of himself. His faith in himself will increase and he will inspire the magnitude of greatness in others, and all the qualities of greatness in himself. You will then see the daydreamer in his soul, the childlike wonder he possesses when he is at work, atonement and forgiveness in his enduring love. Be the reading light in his world in daylight, and the innocent in his nightfall. Teach him to be an Elijah waiting for the abundance of rain.
Excerpt from the chapter "Positive Reports Of Abundance In Your Life". This is something about the introduction of abundance in my own life. It is a story about transformative love, enduring love, redemptive love and a return to love and what I heard in my spirit today about setting up miracles into power, into redemption, into salvation in my life. Believing in miracles, in abundance means to stay encouraged in the face of absolute negativity, to be boldly confident like Captain Kirk, to think with unlimited power (knowledge is power, God is power, being authentic is powerful) like Zimbabwean-born Mufti Menk, and when your thinking is unlimited you begin to manifest love, see love, envision love and this is a love that is not subject to laws or principles or change as Mother Teresa portrayed in life. It is one of a kind and when you love like this you become one of a kind too. One of a kind people walk through life with grace and abundance. To love is the singular most important assignment we can have in this world.
Excerpt from the chapter "The Daydreamer Chronicles". This is one of the pages from my diary that I journaled this morning. I was hurting this morning so this is what I wrote to counteract feeling wounded. One of a kind people walk through life with grace and abundance. They realise when failure and dismissal by others come to you it is only an abundance of rain teaching you how to be an Elijah, a force of good in the world, a force to be reckoned with, a force of bold confidence, leadership ability and greatness. To be great. Where do I begin? With the years that I have lost. I have notched up twenty odd years of lost. What you have lost can never be measured. The only person who can measure that is God in all of his supersonic dimensions. I have realised that the word "lost" means it is only a season that becomes your reckoning for a divine harvest.
How will we exist without illusion in all the dimensions of the non-reality that we are living in now. It is the space, the inter-connectedness, how we relate to each other across the widening spaces of humanity's birthplace, earth's almost sovereign rank in the universe, that will either count as the final frontier. There is the catastrophe of wildflowers at the back of my hand. My grandmother's porcelain teacups are as delicate and fragile as her consciousness. Nobody loves a warrior at first. Then they're called epic or legendary. So they gather reputation, praise and adoration to themselves like Rilke did with his Orpheus' sonnets. Rilke danced around the sun, embraced the moonlight found in nightfall. Hemingway was a captain. Salinger a tuning point. In Updike's features a vulnerability showed itself there in the pages of every domestic scenario that he ever wrote about. Last year, we ate ice cream and cake on my brother's birthday and like a comet around the sun, I felt him slip away into an impatient man from my reach. I let him go. Saw in his eyes the empires he would build in flight. Away from the world he had known as a child I called them red furious beasts, my brother called them flying-monsters. He wanted a family. Truthfully, I wanted a family too. God had a family. He called it humanity at large. This was amazing to me. His complex sensibility at work. Here we go. Here we go. Into the aqua-coloured veins and texture of platelets of the virtual world where sea meets sky and azure is really blue.
Sorry about this. I keep apologising. I am writing a love language unto myself to exit out from the realisation that I am losing the singular most important person in my life, my dad. So, I am writing love letters to myself today, all day long. Dear dad, you exist for me like the sun, two suns, moonlight, the stars, all the planets in alignment that our atomic God created. I am because of you elderly statesman, articulate and expressive orator, defender and giant of all who you knew once an autumn ago. I thought when I was a child that you only lived to exist for me as I exist for you. You have survived the volcano, and deserve all the thoughtful support and positive praise that I can give you now in this autumn. I adore you dad. I always will. You teach me daily to master the pain.