IRENA to Encourage Renewable Energy Ambition at COP25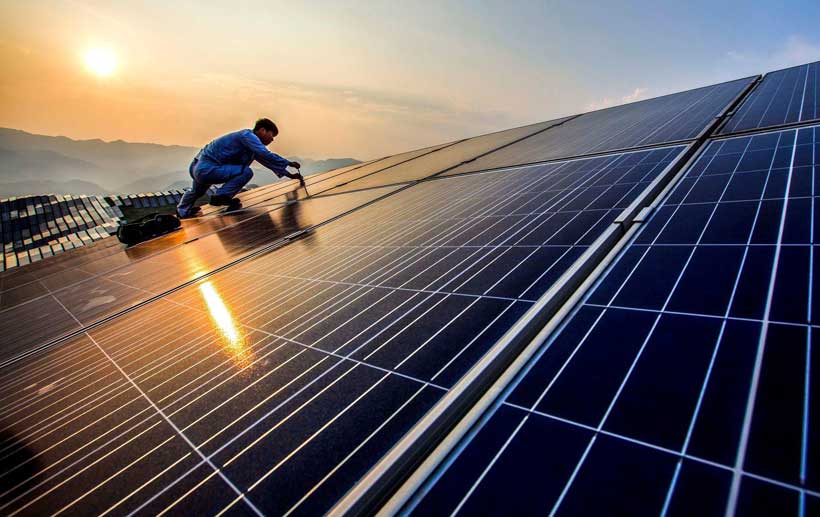 IRENA will be present at the UN Climate Change Conference (COP25) that takes place in Madrid, Spain from 2 to 13 December 2019. Together with a wide range of partners, through a series of high-level events, panel discussions and initiatives, IRENA will ensure that renewable energy is at the highest level on the global agenda of the international community and encourages higher renewable energy ambitions as part of national climate solutions.
Key activities include the facilitation of the Energy Day within the Marrakech Partnership for Global Climate Action (GCA) on 7 December focusing on the 1.5°C pathway and following-up on the UN Climate Action Summit 2019 in New York. IRENA will also support the Chilean COP25 Presidency at their Energy Ministerial on 10 December by co-hosting a session on strategies for carbon neutrality in the energy sector that are being implemented around the globe. IRENA's Director-General Francesco la Camera will provide a keynote on enablers for the integration of renewable energy. In cooperation with UNFCCC and SEforALL, IRENA will host a roundtable on Sustainable Development Goal 7 (Affordable and clean energy) on 10 December. On 11 December, IRENA's official side event will discuss successful examples of renewable energy strategies in NDCs that meet sustainable development and climate objectives aligned with the 1.5°C pathway. On 12 December, the Agency will organise a side event at the NDC Partnership Pavilion showcasing examples of renewable energy in NDCs. Finally, the Agency will also hold sessions on innovation and investment at the UNFCCC's Action Hub as well side events on Small Island Developing States (SIDS) at the AOSIS Pavilion.
It's Possible Campaign
In support of the UN Secretary General's call for decisive climate action, IRENA has launched a communication campaign that underpins renewable energy as a practical climate action solution. In cooperation with the United Nations Development Programme (UNDP), the Agency's 'Lead the change. It's possible with renewables' campaign aims to inform about the potential of renewable energy technologies and in turn encourage concrete climate action.
Find more information on irena.org/itspossible and join the campaign on social media with the hashtag #ItsPossible.
Follow IRENA's newsroom and social media channels (Facebook, Twitter, Instagram) to stay up-to-date with COP25 developments and IRENA's COP25 renewable energy events.
Main events by IRENA
Energy Action Event (Marrakech Partnership for Global Climate Action – GCA)
Saturday, 7 December | 10:00 – 13:00
The Event will focus on the large technological and financial potential that exists in the transition to a 1.5C pathway. Participants will discuss the state of the global energy transition and reflect on pre-2020 action plans for a climate-safe energy future. The session will provide examples of business models and new scalable solutions to promote replication.
Chile Energy Day / Chilean Pavilion
Tuesday, 10 December | 14:00 – 15:15 • IRENA session
Organised by the Chilean Ministry of Energy and supported by IRENA, the Energy Day will draw attention to strategies for carbon neutrality in the energy sector that are being implemented around the globe. As part of the Energy Day, Chile and IRENA are co-hosting a session entitled "Flexibility: The Key Enabler for the Integration of Mass Renewable Energy". The session will identify pathways and actions policymakers can use to increase renewable energy penetration and reach carbon-neutrality in the energy sector, and the role that power system flexibility plays in achieving these goals.
Sustainable Development Goals (Energy) Roundtable
Tuesday, 10 December | 16:30 – 18:00
IRENA, SEforAll, and UNFCCC, with the support of IEA and REN21, will host the roundtable to take stock of progress made under SDG7 and discuss outlooks for ensuring access to affordable, reliable, sustainable and modern energy for all by 2030. Looking at SDG7 through the prism of climate means we must rethink how we produce, distribute and consume energy. The discussion will identify solutions, specifically focusing on electricity access, that can help accelerate action towards achieving SDG7 for a prosperous, climate-safe future for all.
Official IRENA side event
Wednesday, 11 December | 11:30 – 13:00
The session will discuss successful examples of renewable energy strategies in NDCs that meet sustainable development and climate objectives aligned with the 1.5°C pathway. This side event will explore strategies used by countries, including Least Developed Countries (LDCs) and small island developing States (SIDS), to deploy renewable energy and energy efficiency at scale to increase the ambition of their nationally determined contributions (NDCs) and long-term low emission development strategies).
IRENA side event at NDC Partnership Pavilion
Thursday, 12 December | 16:30 – 17:30
The session will discuss examples of ambitious NDC targets that are scalable and replicable to others.
Double the Share of Renewables in the 'Decade of Action' to Achieve Energy Transition Objectives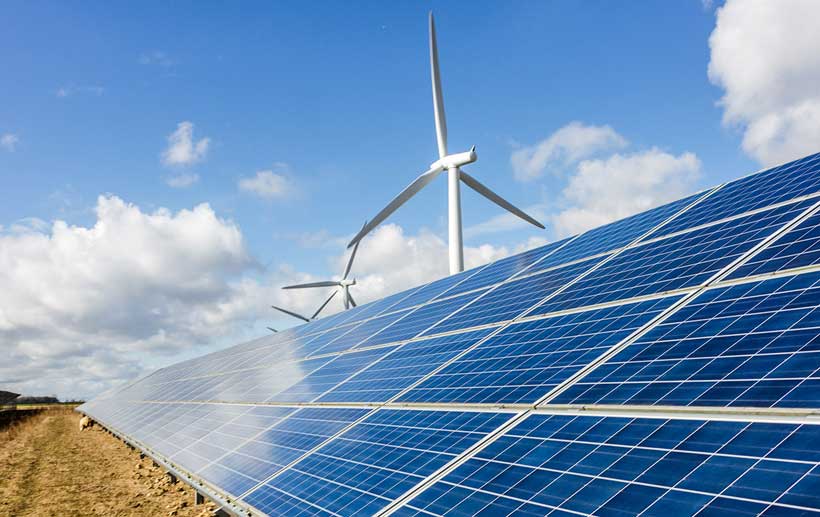 The share of renewables in global power should more than double by 2030 to advance the global energy transformation, achieve sustainable development goals and a pathway to climate safety, according to the International Renewable Energy Agency (IRENA). Renewable electricity should supply 57 per cent of global power by the end of the decade, up from 26 per cent today.
A new booklet 10 Years: Progress to Action, published for the 10th annual Assembly of IRENA, charts recent global advances and outlines the measures still needed to scale up renewables. The Agency's data shows that annual renewable energy investment needs to double from around USD 330 billion today, to close to USD 750 billion to deploy renewable energy at the speed required. Much of the needed investment can be met by redirecting planned fossil fuel investment. Close to USD 10 trillion of non-renewables related energy investments are planned to 2030, risking stranded assets and increasing the likelihood of exceeding the world's 1.5 degree carbon budget this decade.
"We have entered the decade of renewable energy action, a period in which the energy system will transform at unparalleled speed," said IRENA Director-General Francesco La Camera. "To ensure this happens, we must urgently address the need for stronger enabling policies and a significant increase in investment over the next 10 years. Renewables hold the key to sustainable development and should be central to energy and economic planning all over the world."
"Renewable energy solutions are affordable, readily available and deployable at scale," continued Mr. La Camera. "To advance a low-carbon future, IRENA will further promote knowledge exchange, strengthen partnerships and work with all stakeholders, from private sector leaders to policy makers, to catalyse action on the ground. We know it is possible," he concluded, "but we must all move faster."
Additional investments bring significant external cost savings, including minimising significant losses caused by climate change as a result of inaction. Savings could amount to between USD 1.6 trillion and USD 3.7 trillion annually by 2030, three to seven times higher than investment costs for the energy transformation.
Falling technology costs continue to strengthen the case for renewable energy. IRENA points out that solar PV costs have fallen by almost 90 per cent over the last 10 years and onshore wind turbine prices have fallen by up half in that period. By the end of this decade, solar PV and wind costs may consistently outcompete traditional energy. The two technologies could cover over a third of global power needs.
Renewables can become a vital tool in closing the energy access gap, a key sustainable development goal. Off-grid renewables have emerged as a key solution to expand energy access and now deliver access to around 150 million people. IRENA data shows that 60 per cent of new electricity access can be met by renewables in the next decade with stand-alone and mini-grid systems providing the means for almost half of new access.
Sustainable bioenergy use: A clear path to biodiversity regeneration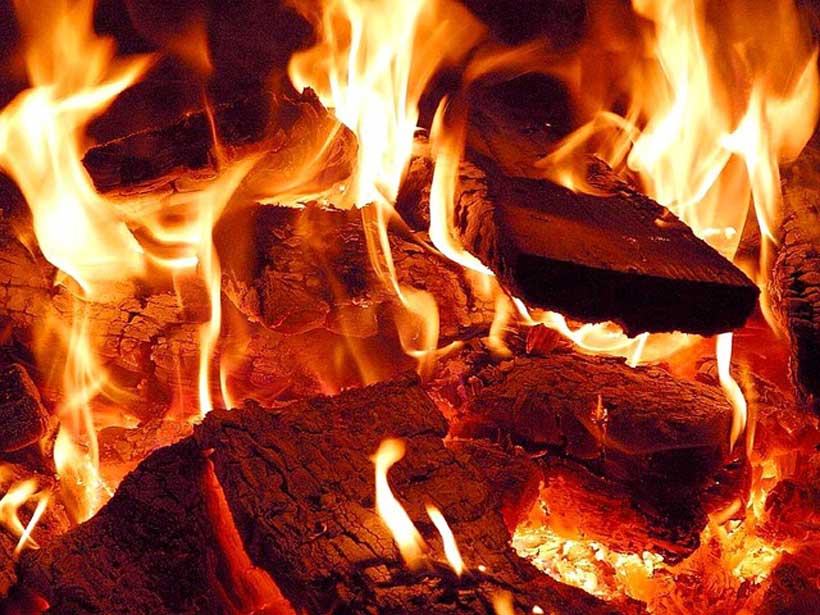 While renewable energy is advancing rapidly in Africa due to consistent efforts and investment, wood fuel is still largely used on the continent. In addition to being of significant value to African economies, it is the single most important energy source for most households. However, high dependence on biomass, even with the development of improved cookstoves, contributes to deforestation, degradation of soil quality and reduced biodiversity. Wood fuel use in households is also an important source of indoor air pollution, which, according to the World Health Organization, kills 4 million people every year.
Urgent action is therefore required to address fuelwood use and management on the continent, where only 25 per cent of the population has access to clean fuels and energy for cooking. A recent desk study published jointly by the UN Environment Programme (UNEP) and the African Union, Review of Woodfuel Biomass Production and Utilization in Africa, takes stock of the current situation and proposes policies and strategies for Member States to accelerate the transition to renewable energy sources.
UNEP and its partners promote the development of renewable sources of energy and energy efficiency as part of the Sustainable Energy for All initiative and climate mitigation effort. With the financial support from the International Climate Initiative, UNEP just concluded the Building capacity for enhancing bioenergy sustainability through the use of Global Bioenergy Partnership indicators project in Ethiopia and Kenya.
The project provides technical assistance to government officials and experts in Ethiopia and Kenya to assess the sustainability of their bioenergy sectors and to build their capacity for long-term, periodic monitoring. The project is structured around the application and interpretation of 24 indicators to assess the environmental, social and economic impacts of bioenergy production and use. Results from the indicators will be used to inform the decision-making process.
Energy consumption in Ethiopia was an estimated 42 million tonnes of oil equivalent in 2016. Biomass energy sources account for 91 per cent of final energy consumption and for 98 per cent of energy consumption in the residential sector. The Global Bioenergy Partnership project in Ethiopia examined the development of biogas and solid biomass (firewood and charcoal) production to understand how it can contribute to reaching the Sustainable Development Goals as well as to national development policies, such as the Climate Resilience Green Economy Strategy.
With 99 million people relying on the traditional use of biomass for cooking in Ethiopia, access to modern energy, reduction of poverty and better health are potential benefits that biogas and improved biomass cooking solutions can bring. This is compared with the traditional use of biomass in open fires. Other benefits accruing from this intervention include increased employment, greater gender equity and climate change mitigation.
"These findings help improve our overall knowledge and understanding about Ethiopia's bioenergy sector and serve as a starting point to improve the sustainability of this sector and support the design of effective sustainable bioenergy policies as part of low-carbon development strategies," said Fikadu Beyene, Commissioner of Environment, Forest and Climate Change in Ethiopia.
The energy mix of Kenya is dominated by biomass then oil and oil products, geothermal and other renewables, according to its National Bureau of Statistics. Biomass contributes a large share of the country's final energy consumption, supplying more than 90 per cent of rural household energy needs. 43 million people rely on the traditional use of biomass for cooking in the country.
The project helped to assess the current and future potential of the country's bioenergy sector focusing on two courses of action: the use of sugarcane bagasse briquettes residues by the tea industry and charcoal production from forests, woodlands and farmlands for use by households. The tea industry consumes almost 1 million tonnes of firewood per year, or more than 4 per cent of the volume of firewood consumed each year in Kenya. The summary report prepared for the project therefore outlines the consequences of the widening gap between supply and demand for wood fuel with current wood fuel supply outstripping demand in various parts of the country.
"The project outcomes give a better understanding of the environment, social and economic impacts of bioenergy use, and helps to sustainably manage this important national resource in Kenya," said Charles Mutai, Director, Climate Change Directorate in the Ministry of Environment and Forestry.
In Kenya, the project was implemented by Stockholm Environment Institute in collaboration with the Ministry of Environment and Forestry and UNEP. The Stockholm Environment Institute conducted the calculation and analysis of the 24 indicators applied to the two priority pathways together with the Kenya Forestry Research Institute, Strathmore University and the World Agroforestry Centre.
In Ethiopia, the project was undertaken by the Environment, Forest and Climate Change Commission and the Ethiopian Environment and Forest Research Institute, which conducted the technical calculation and analysis of the 24 indicators applied to the two priority pathways.
These indicators were developed in a collaborative process, led by the Food and Agriculture Organization of the United Nations, which currently hosts the Global Bioenergy Partnership Secretariat. The partnership works with various stakeholders such as governments, intergovernmental organizations and civil society.
Global Decision Makers Gather for IRENA 10th Assembly
More than 1,500 delegates and high-level participants including prime ministers, ministers, heads of international and regional organisations together with leaders from financial institutions and private sector entities will gather in Abu Dhabi tomorrow for the Tenth Session of the International Renewable Energy Agency (IRENA) Assembly. The decision makers will come together to accelerate the uptake of renewable energy and advance the global energy transformation.
"As the lead intergovernmental agency for the energy transformation, IRENA and its Assembly, will endeavor to set in motion a decade of rapid energy sector development to ensure that renewables support a new age of universal energy access, sustainable economic growth and climate action," said IRENA Director General Francesco La Camera. "There is no question we are moving in the right direction but a significant increase in the speed of transformation is critical to global development.
"This Assembly also marks an important moment in the Agency's evolution. The need for multilateral cooperation and long-term decision making has never been greater in the context of energy planning," continued Mr. La Camera. "The 10th Assembly will engage women and youth, address low-carbon investment needs, discuss climate and energy policy and explore emerging technology options, to promote actionable outcomes that advance energy transformation."
The 10th Assembly takes place at an important time in the pursuit of global goals aimed at addressing key social needs and climate change whilst building sustainable economic outcomes. With renewable energy recognised as a central contributor to the achievement of several development objectives delegates will discuss issues related to renewable energy policy, investment and technology. The Assembly will be presided over by Uganda's Deputy Prime Minister, H.E. Ally Kirunda Kivejinja.
A day of preliminary meetings and discussions will take place on 10 January including the IRENA Legislators Forum, a High-Level Meeting on the Geopolitics of the Global Energy Transformation and a High-Level Meeting on Accelerating the Energy Transformation in Small Island Developing States.
Youth will feature on the agenda for the first time at an IRENA Assembly. The Agency will invite young people from around the world to the first IRENA Youth Forum, offering young people an opportunity to make concrete contributions to the global energy discourse and stay informed on developments in the renewable energy sector.
Across the two main days of the Assembly on January 11-12, three ministerial discussions will cover issues that are central to the acceleration of sustainable sources of energy. The ministerials will cover financing the climate response together with climate and energy policy making, the potential of green hydrogen to decarbonise hard-to-reach sectors such as transportation and industry, and hydropower. Additionally, the countries selected as recipients of project funding under the 7th cycle of the IRENA/ADFD Project Facility will be announced, and three loan agreements will be signed.
A high-level dinner celebrating the role of women in the renewable energy sector will feature. The evening session will include the launch of a new publication on the role of women in the wind energy sector, presented by IRENA in collaboration with the Global Wind Energy Council and Global Women's Network for the Energy Transition.
The Assembly takes place at the beginning of Abu Dhabi Sustainability Week (ADSW) and precedes the World Future Energy Summit (WFES), a global gathering of energy leaders and decision makers. Throughout the week, IRENA will host and participate in a series of events and discussions across a range of topics.
More about IRENA's participation during the World Future Energy Summit