The imagined journal entries of Sylvia Plath nearing the end of her life
The page frees me in a sense, in a way I can't describe. I write and that's my life. I am a mother and a wife and a lover and a poet and I feel that is also just a part of my life. Sometimes the two meet and sometimes they don't. Sphere upon sphere upon another sphere. Poetry is a god to me. When I write I am a woman on her own. Reality is out of the picture and it doesn't seem to count for anything really. It's never enough for me. I stand and watch the busyness of life, observing nature and most of all human nature and I slowly empty out. It's a useful exercise kind of like transcendental meditation. I know nothing about it. It's just something I read as a girl in a book long ago when I was at college and at the time it was just too much for me to handle. The thought of going out of myself made me go numb and cold.
It gave me the shivers. If I was alone I would go mad with grief and rage and I would be that girl again.
I think I've been supportive. I've been encouraging. All I see is constellations in words and it is driving me sweetly out of my mind. I am the rabbit in Wonderland and there I go down that hole. There are people out there who have peace around them all the time. Why can't I be one of those people? Life is a cruel trick. I want to escape from my reality. Women don't set out to alienate men. It's not their lot in life. Men and women are supposed to get along so they can walk down that sunny road, settle down and marry and have those kids and start the modern family. Sylvia and Ted are just complex, endlessly searching particles bumping into each other for clarity like oil and water, like acid rain. Now we, the both of this 'us' that he keeps on talking about have this one thing in common and that is poetry and the goal was for us to work together but now it is working against us. I never dreamed that this would be kismet.
Last night I was electric. I told him where to get off and come hell or high water I am going to stick to it. So sticking to my guns, that's me. I put the universe under observation. To be a wonder, I sometimes long for that. To sparkle, to vibrate, to feel that there's enough in the world, to bask in the revelation that there's an abundance healing the world of all its iniquities through ritual, that there's healing across family bloodlines. I long to be so innocent and pure and that I would have no knowledge of the raw energy of blood and guts in writing poetry. I go inside. Inside the deepness, the thoroughfare of the sense and sensibility of every female poet and what do I find there wherever I look. Boxes that are locked and keys that need to be found, a heart that needs to be connected to the material, the physical part of the universe to view even the light and dark battling it out.
Poetry has become my life work, my death of self, a force to be reckoned with steely-eyed determination, my love, my creative impulse and passion. It is the fruit of my spirit and the way of my soul. I have found the world, worlds really that exist in my consciousness, that state I can only reach when I am very still and quiet. The state I could reach when I was young. You only have that kind of inclination when you are young and you don't live in a constant state of denial of fear and the ego and insecurity. So I have found consciousness, that clear and fluid stream of thought that tends to linger. The heavenly creation of a dream does not. And when you wake up in the morning there is action and vision and doing your ablutions, brushing the curls out of your hair, there's a sense of orderliness in the routine.
There is always something human. I must have courage now. This is not my first hurt.
I see myself as a poet and a female writer second. There's no contest.
All of life is feeding ghosts that came before and after, running on your own personal velocity, the flow of poetic motion, a writer saying, 'I need an ending to this' blasting through his or her dream.
Inside the mind/vision of a poet means going into the black and that there are always two possibilities within reach, life or death, feeding the gods of beasts or feeling ghosts near your fingertips, depression or feeling that you're more normal, stable than the next person. I think I have found my ending. Once you are there you're running, running with scissors (and didn't even know it). For writers all of life is childhood continued. As a writer, now is the time of my life. Sylvia write every day, that is the purest sum of parts of a writer. Don't edit. Don't censor yourself. Before you show 'the work'
to anyone else, journal with intent.
Loss is a hard fall. You're standing and then the world becomes something of a hallucination. Writing no longer is a task for me.
Feeling broken is a splendiferous stain. Held up to the world it is my main inspiration. It packs it in, crosses thresholds, divides, and flaunts, what it isn't is anonymous. In my writing I don't have to don a mask and mask my pain. I don't have to filter my moods and then I turn to my reflection and say, 'Bravo, Sylvia. You've done the impossible. Bravo.' Perhaps it is true. I am behaving like a spoilt, coddled child. But if I take him back what does that say about me, all my principles, the family values I cherish. People talk and what if they do. It is none of my business what they think of me, of us, of this wounded relationship. Poets do not know how to live. We only know how to die.
Daily I get glimpses of the portrait of a writer. It feels kind of surreal to me (more like a dream) especially the consciousness of the writer and the 'thought-magic' that we wield and that we harbour in our communities. In front of the writer lies a battlefield. The portrait's skin and its flesh and bone and blood are made up of history and poverty, the divide between everything that came before, the divide that lies between the powerful and the vulnerable and a rich diversity. It houses the thought and the community I have spoken of before. At heart we, the writer are creative beings. The poet is the mystic being finding everything around him bearable and unbearable. Always reckoning those two forces of nature, those two cycles, seasons in the circle of life. I write because it's my life.
Writers write because it is their saving grace. I write because I don't know what to do with the raw energy I have of blood and guts.
I regard the world as delicious images crowding my mind, jostling for position and a fairy tale filled with angels and demons. There's always entrapment by ghosts. Oh, how they want to belong, those kindred spirits and what they wouldn't give to feel alive again. They vanish and appear at will and call our name in the wee hours of the morning scaring us half to death, they taste like air, smoke, honey, blood and they thirst for land. What they wouldn't give to walk and talk, speak truths and be tourists?
Today has been the colour of rain. A pale, washed-out colour and a dreary mood was hanging in the air but then Frieda smiled at me and then everything was alright in the world again. I am like a wounded animal, a hungry bear in the wild and there are days when I feel as if I am a woman on a mission. A mission to find love and I can't rest until I have rekindled it in the ones I have lost. Poetry is my voice, my light, my sport.
I must be obedient and forgiving. Isn't that what a wife is supposed to be? He had the audacity to stand there and lecture me as if I was a bad person, a bad mother. Have I been a bad wife? I don't know. Have I neglected my children and been too self-absorbed? Perhaps, perhaps, perhaps. I don't find enough time in the day anymore to write like I used to. I remember how my husband used to help with little Frieda and especially Nicholas when I wanted some time to myself. But most importantly when I wanted to write. When I first met Ted all I wanted to do was make him happy. To see him smile, read his poetry and what an effort he made by reading mine and giving me helpful advice just lifted my spirits. It felt like a dream being near him, listening to him and now I have lost that dream and I must dream another. I have lost him to another woman. Is she better than I am? Is she a lady? Is she the perfect woman?
I want to be a poet. I want to a modern poet and I want to be the best modern poet out there. I just have to find a way out of this near-madness, this state of melancholy, the pathetic little me syndrome, the pain, and the sorrow that I feel comes upon me. I have to reach for the formidable and become that. I have to reach for the celestial. Depression is the sickness of our time. I see it all around me. In the sick, men who are stressed out by their jobs, women who have babies get depressed, people who leave home for brighter, greener pastures. Then there are those who retire, who get old, on the faces of immigrants and even the young people who go to university, people who get homesick for the loved ones they left behind. Ah, the pain of the mind the doctor would say to me. All you need is rest. You have a young family and they must keep you running up and down at all hours of the day. I've never stopped believing in that.
Maybe it is all in my mind, the pain of the mind. I went to the doctor. I was feeling out of sorts. Not the way I usually felt and all he said was that the children and their energy must wear me out. So I was put into a situation where I had to agree. It is just this belief that I am something special because I have this talent. 'Don't gush.
It's only poetry and most people find poetry obscure. Who reads it?'
My mother said. 'Don't be in awe of yourself. Don't take yourself so seriously that you forget to see that God is in the details and all around you. Always remember that I love you for who you are. I don't think he is the right kind of man for you.' I have time now to reflect when I am on my own and he comes and watches the children for me and keeps an eye on them while I can get some work done. The writing of poetry does not come with instructions. Scientists dispel myths. Poets have to reckon with truth.
There's something sensual about writing and the order and the routine in it. I wish it could last forever but it doesn't. It's temporary like the sun-age on the surface of a ripe cloudburst. I feel as if I'm an alcoholic, hippie or a druggie while I experience the sensation of the morning quiet. I take it all in. My consciousness becomes a dream factory that I am still trying to find all the answers to. It must be very cold where he is tonight, wherever he is. I don't care where he is and who his with. If I did it might mean that I still love him, that I covet feeling his the warmth of him beside me at night? He makes my heart and nerves still and soft. He fills my head with accusations and lies and every time that we come into contact now, I feel like a chip of glass. I must keep my chin up and my head held high but these days I'm prone to panic. What one earth will guide me to the courage I was once accustomed to having?
When I enter the body of poetry a sense of fulfilment and satisfaction washes over me. There are explosions of tiny waves behind my eyes. My soul has made it thus far. I have to end the poverty in my mind but I find a cold comfort in the not knowing of things. If depression happened in nature what would we call it then? Would it be organic in origin? In a marriage when it ends whom is to blame for its demise.
Who is the culprit? On the approaching betrayal in any relationship I have this to say. Lock down your heart dear and look away. It means that there may be something incomplete in the moving against the current of love. It means to love and die simultaneously. I think there's a theory behind light. When my body feels full of that stuff, the light, and the hidden energies in my aura I feel as if I have got free tickets to the centre of winter.
Thoughts From the Frontline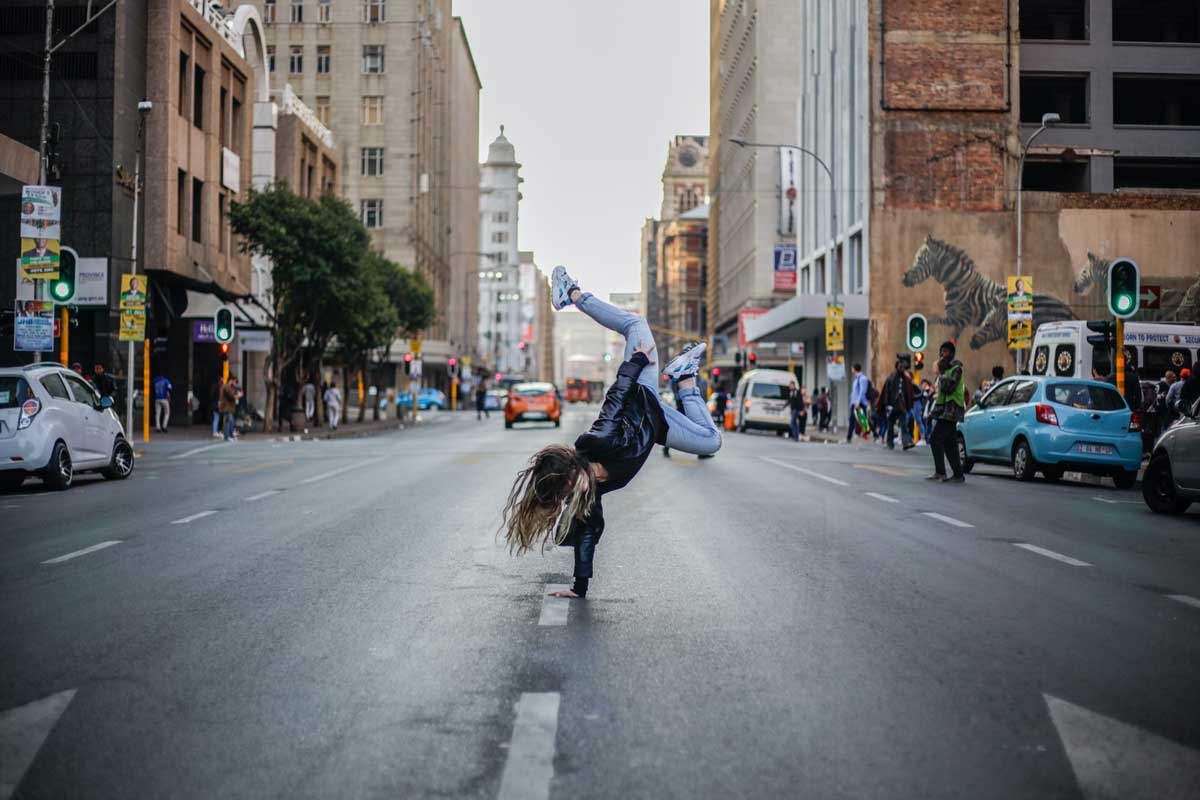 "Hip/Hop, Trap. I would describe my music as different, unique, compared to what I hear in the music industry in South Africa. It is a different sound of genre based on hip hop. In my downtime I listen to artists like Mexikodro, Playboi Carti, Diego Money, Pyrex Whippa, Lil Gotit and Sahbabii. In my life my family has been and still is a major influence, I just want to see them happy and stress free. I want to be successful so that they can spend the rest of lives living comfortably. I chose music because I believe that it is something I'm good at. I wouldn't call myself a musical genius, or say that I'm talented musically because I'm not but, I have taken the time to learn everything that I know today, I started as a rapper, but now I am a producer as well, a very good one if I should say, I mix and master vocals, well I try to. It is still something I am learning on a daily basis and I believe that one day if not soon, I will understand that aspect of music. The guys who I record with are so gifted at what they do, we really inspire each other to take it to the next level. I would be lying if I said that I inspire myself, well maybe I do, I don't know, however what I do know is that we can go to the next level together because nowadays you rarely see a duo or a group of rappers in the South African music industry, there are 4 of us in our group including others who aren't full time as yet, I think that makes the odds better for us to take it to the next level as opposed to being a solo" SUPREME ZEE, CEO OF Holidae Don't Stop!
"What inspires me to take it to the next level is basically my daughter, Family and my everyday experiences growing up and living in Westbury losing friends and family to gang violence had a huge effect on me since a young age I've been through hell and back if I may describe in short and I've realized, to make it out you really need to dig deep. This is also one of the main reasons why I started writing music. I love Music, it is my passion that is mainly why I chose to make music, ever since a young age I've just been through the worst writing music and articulating every word I write is therapeutic. Manifesting and having faith in God has carried me through. Major influences in my life remains God, my baby girl, my family and obviously my Team Holidae Dont Stop! We always encourage one another to do our best we definitely do bring out the best in each other and I'd say the beats that supreme Zee creates brings out the best in me personally and it's also one of the major influences in my music career it's only elevated since the moment we started. In my down time I listen to All types of music mostly Gospel & HDS. I would describe my music as being one in a million very versatile, real and unusually different from the usual and it has an unorthodox flow and style to it so you can literally expect only the best" TheGR8ACE, CEO and co-founder of Holidae Dont Stop!
My inspiration comes from knowing that I have a God given talent and my friends (HDS) and family that motivates me day to day to do better. I chose music because as a hobby it is something I love doing which started out in high school where I had friends that used to rap over beats and I'd just stand within the circle and listen to their rhymes and it became to amuse me when I found out that there are people in my community creating their own music, whereas in 2019, I linked with the crew Holidae Dont Stop! and it has been a wonderful journey ever since! Learning and growing at the same time. My mother has played a role as one of my biggest inspirations including friends (HDS) have been a major Influence in my life, for they always pushed me to be a better me. Not giving up on me and providing not bad advice but love and positivity. I've been in difficult situation in the past and I am just trying to make a better standard of living for my family, my friends as well as my community (Westbury). In my down time I listen to various genres like Rock, Rnb, Hip/Hop, Rap, Emo Rap. I would describe our music as Western Plug for it derives from Hip-hop with an offbeat including 808s and guitar and piano samples that Supreme Zee (Producer) recreates and when hearing the beat, I can automatically put my heart on it." Bando -recording Artist at Holidae Dont Stop!
 To conclude this, we are all from Johannesburg South Africa as one of our members spread across as far as Cape Town, temporarily. Our member who are not full time are – Leiph Camp (Splaash66) Stock broker, Razaak Benjamin (Glock) Salesman and Marion Reyners (Marion The Great) Facilitator. "Our music is Bold, Iconic and timeless" TheGr8ce. Our crew is based in Jozi (Johannesburg) although we do not have a manager as yet. Our follow up record will sound similar to the "Western Plug tape" that we have recently released, followed by 3 singles. Plug is a genre that derives itself from Hip-Hop and our next single will drop in 2 weeks. The link to our music is on all platforms and the Love and support would be much appreciated. We literally wont stop! –
Slavery and the real life bending sinister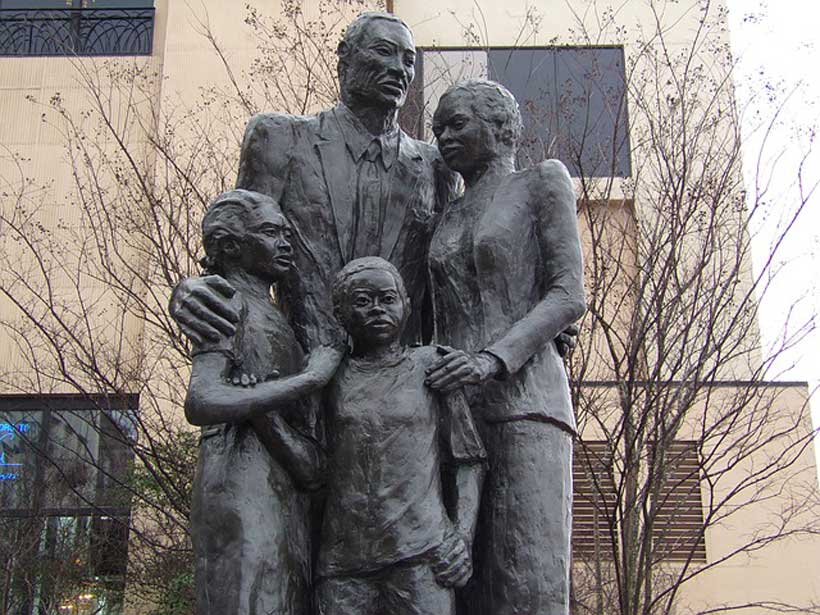 What is slavery? It is nothing more than poverty of the mind. It is not a school of thought or a philosophy. It is scarcity. It is lack. It is cumbersome. It is heavy. It is a burden.
What does it have to do with politics? Ask what it has to do with genocide.
What does it have to do with the power of having a slave mentality? Just as easily as we rise, we fall. A leaf. Ask yourself this. Does the leaf or gravity have the slave mentality or is it just a path to its consciousness, and if it is a meandering path to its consciousness what does that make of gravity? Gravity is easily the culprit or saboteur. A cup carries water but how does the water break through the physical wellness of the body to sate thirst, how does water flow through the universal meridians and find sanctuary in all the wild places that the ocean cannot contain, in code, in which case what observations come out of these natural and bohemian studies.
A slave is a slave is a slave. My grandfather was a slave. My great-grandfather was a slave. On both the paternal and maternal side they are non-existent for me. I live for my father. My father is not a slave. You see his mind is not enslaved. His psyche, his mental, emotional, physical wellness, intellectual prowess and integrity is intact inasmuch as he is not a slave to the peculiarities and eccentricities of the people he finds himself amongst.
In the stages of my own life I can see that I have been enslaved (my mindset and attitude was) by my body image, my identity of cosmic Africa, the cosmos, my self as an African, what I was entitled to, my basic self esteem. I was a slave to my sister, her dalliances, her whiteness, her renouncing Africa for America then Europe and I understood what loneliness, family, friendship and family finally meant and this frightened me a great deal because I realised I had never really loved myself before. I was a slave to every moment up until I heard James Baldwin speak up. I had truly been a slave to waiting for someone to release me and offer me relief somehow from this kind of suffering and cognitive thinking. I wanted happiness but the price for my freedom was this. Somebody else had to love me before I could.
Ask what slavery has cost us as humanity. Look back at history. When I look back at history, all my life I never felt safe. Whether it was the bogeyman, or a horror film, or apartheid, or reading about apartheid, acknowledging it was the difficult part. How would you even begin that dialogue? What could you partner with those hectic images that left you with an urgency and a sense of betrayal from God? So, I grew up with an unpleasant disdain for middle class families in South Africa. It was easy for me to picture them as racist which they were and still are to a certain degree and yet how could I not be? The thought of slavery and decolonization never left me even as a child as I sought to fight for the betterment of society and to right all the evil wrongs.
Slavery is everything. It is primitive. It is visible if you look hard enough. We haven't even begun to talk about or discuss in rational terms without venting or becoming agitated or irrational about race relations in South Africa or slavery as a concept or narrative in Africa.
On watching David Mamet in an African context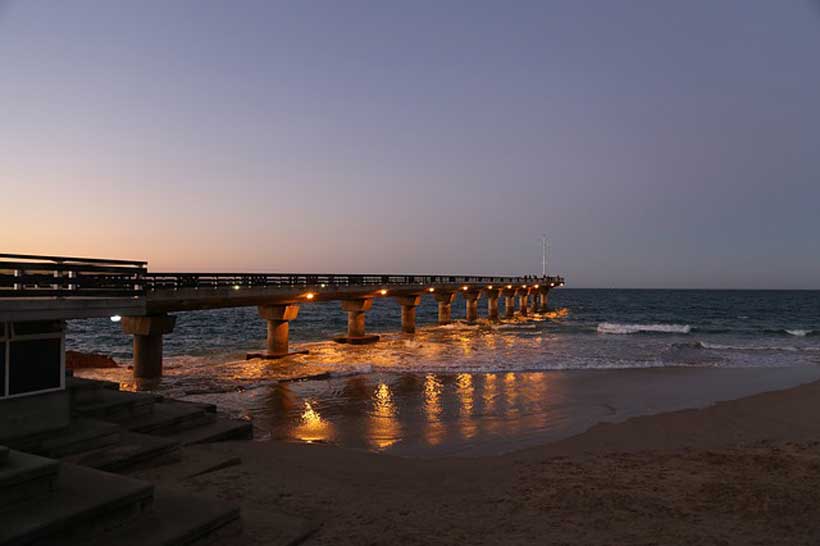 His boots made a squelching sound. In the whorl of her ear a squelching noise on the welcome home mat. The man was quick. The girl was slow. The woman was slow to speak. She was slow to communicate what she was thinking and feeling. The secret part of the actor was valid. Her fear, anxiety and chemistry becoming like the flapping wings of a Bach woman. After the interview came the hurricane. Late morning the man realizes his mistake. The woman remembers her parents' relationship from childhood. The man remembers how the young woman looked the day he married her. He remembers their courtship and the day they got married. How he squinted at her through the sunlight that fell upon her hair that day at the beach. He had gone fishing. Caught nothing.
He had left her alone to read a magazine on the beach. The town was near decay. It was a tourist destination for the mega rich. She will think one day (the girl inside of her) that she married the wrong one. The apparitions come at night. The snow in winter. David Mamet is a mega rich American writer and Republican intellectual. He has made it. Millions won't. Millions idolize him. Thousands want to be him. They want to live his life for him. They admire him for living so well. There is driftwood on the beach. The chips of wood are like a magnet almost as if they are chipping away something of life at the root heart of humanity. There is always a story to be told from life, from everything. Everyone has a story to tell. The girl sighs with a thousand other girls. Her soul is bitter. She has lost something. She feels she has lost everything because the guy has up and left her stranded with the baby. What is she thinking, what is she feeling? David Mamet is a well-known playwright. In a shining circle the bleak ones live in this world feeling nothing. Existing on the fringes of this life world. They wait in unison for the hereafter. I realize my mistake now. The young girl fell for the wrong guy. The twig sucks me in. The man walks in beauty. Wild geese are calling with a purpose. Music in Africa has its own language.
We are conditioned to think that nothing lasts forever in politics. The only thing that really lasts is a story. It has prophecy and legacy combined. Which one lasts longer? What of our playwrights and our songwriters? It is a summer evening. People are dancing in the street. The smell of barbecue is smoky. She looks at her face as she passes a shop window that is brightly lit up and doesn't recognize her own face. The wretched and forlorn look upon her face. The young girl smells of bloom ad smoke. She thought she would give it up for Lent. David Mamet is a world-famous director and writer who understands the nature of art and truth when it comes to telling and writing original stories. He started his own theatre company. He married an actress. Conquerors know of miracles. The house has a room that has been standing empty for years. The naming of parts comes with having a range of intelligence, scrutiny, wearing a sorrowful mask, understanding suffering. The woman has a slender body. The actress has a stunning face. The woman has a confession. There is a sharp intake of breath as the man's fist comes crashing down on the table. You cut your finger with a kitchen knife. Remember, the day you cut your finger with the kitchen knife. Or was it really your fingernail?
The director goes back and forth, back and forth cutting between the tension and the dialogue of the actors. He walks them through their paces. The actors take a well-deserved break. They talk and interact with each other. They smoke and laugh. The girl throughs her head back and sounds silly when she tries to put everyone else at ease when she is not with her own performance. There is some insecurity there. Some self-doubt. They run lines. The gravity of the thing comes into view. We all struggle. Don't we all, someone in the group says. There are confessions. Then there are more confessions with a trimmed and a manicured nail. I am getting old. I can feel it in my bones. The flesh of my flesh was very tender that day I cut my finger with the kitchen knife. I sliced it like a pear. Prizes make you happy and sad. Here is the ballad of a growing intimacy, a camaraderie amongst the actors in this theatre company. They mill around. No one wants to end the flow of the conversation. They want to work. They don't want to go home yet. It means sitting at home alone for some. It means a lonely night. The beauty of the dahlias is complicated. Will there be real flowers or plastic fruit on opening night on the table? My sister doesn't phone to talk to me.
When she does telephone, she speaks to my mother. I wish I was more real than having this kind of a fake personality. The actress is deciding whether to paint her toenails a fire engine red to stay in character. Pain helps you to grow. If you forsake pain, you also forsake growth. All of us should conquer something in life. Let us go into the wild that is calling. My life has always been on this path.
On the edge of uncertainty. My soul is gone to tell you the truth. It has lost a bit of its own mystery.
When I speak of David Mamet, I think that in the context of Africa that there is the worker Mamet in all of us. Whether it comes to the tradition of oral storytelling or not, the linear arrangement of the goal of the storyline or in the sheltered pose of the actor reading their lines from a script. The past slips out of its calling. Its shell of water. It passes away into nothingness. That means absolutely nothing and everything to me.
I feel it coming. I feel it coming on. Turning me around. This lonely night. Beyond the trees I feel the thaw.