The imagined journal entries of Sylvia Plath nearing the end of her life
The page frees me in a sense, in a way I can't describe. I write and that's my life. I am a mother and a wife and a lover and a poet and I feel that is also just a part of my life. Sometimes the two meet and sometimes they don't. Sphere upon sphere upon another sphere. Poetry is a god to me. When I write I am a woman on her own. Reality is out of the picture and it doesn't seem to count for anything really. It's never enough for me. I stand and watch the busyness of life, observing nature and most of all human nature and I slowly empty out. It's a useful exercise kind of like transcendental meditation. I know nothing about it. It's just something I read as a girl in a book long ago when I was at college and at the time it was just too much for me to handle. The thought of going out of myself made me go numb and cold.
It gave me the shivers. If I was alone I would go mad with grief and rage and I would be that girl again.
I think I've been supportive. I've been encouraging. All I see is constellations in words and it is driving me sweetly out of my mind. I am the rabbit in Wonderland and there I go down that hole. There are people out there who have peace around them all the time. Why can't I be one of those people? Life is a cruel trick. I want to escape from my reality. Women don't set out to alienate men. It's not their lot in life. Men and women are supposed to get along so they can walk down that sunny road, settle down and marry and have those kids and start the modern family. Sylvia and Ted are just complex, endlessly searching particles bumping into each other for clarity like oil and water, like acid rain. Now we, the both of this 'us' that he keeps on talking about have this one thing in common and that is poetry and the goal was for us to work together but now it is working against us. I never dreamed that this would be kismet.
Last night I was electric. I told him where to get off and come hell or high water I am going to stick to it. So sticking to my guns, that's me. I put the universe under observation. To be a wonder, I sometimes long for that. To sparkle, to vibrate, to feel that there's enough in the world, to bask in the revelation that there's an abundance healing the world of all its iniquities through ritual, that there's healing across family bloodlines. I long to be so innocent and pure and that I would have no knowledge of the raw energy of blood and guts in writing poetry. I go inside. Inside the deepness, the thoroughfare of the sense and sensibility of every female poet and what do I find there wherever I look. Boxes that are locked and keys that need to be found, a heart that needs to be connected to the material, the physical part of the universe to view even the light and dark battling it out.
Poetry has become my life work, my death of self, a force to be reckoned with steely-eyed determination, my love, my creative impulse and passion. It is the fruit of my spirit and the way of my soul. I have found the world, worlds really that exist in my consciousness, that state I can only reach when I am very still and quiet. The state I could reach when I was young. You only have that kind of inclination when you are young and you don't live in a constant state of denial of fear and the ego and insecurity. So I have found consciousness, that clear and fluid stream of thought that tends to linger. The heavenly creation of a dream does not. And when you wake up in the morning there is action and vision and doing your ablutions, brushing the curls out of your hair, there's a sense of orderliness in the routine.
There is always something human. I must have courage now. This is not my first hurt.
I see myself as a poet and a female writer second. There's no contest.
All of life is feeding ghosts that came before and after, running on your own personal velocity, the flow of poetic motion, a writer saying, 'I need an ending to this' blasting through his or her dream.
Inside the mind/vision of a poet means going into the black and that there are always two possibilities within reach, life or death, feeding the gods of beasts or feeling ghosts near your fingertips, depression or feeling that you're more normal, stable than the next person. I think I have found my ending. Once you are there you're running, running with scissors (and didn't even know it). For writers all of life is childhood continued. As a writer, now is the time of my life. Sylvia write every day, that is the purest sum of parts of a writer. Don't edit. Don't censor yourself. Before you show 'the work'
to anyone else, journal with intent.
Loss is a hard fall. You're standing and then the world becomes something of a hallucination. Writing no longer is a task for me.
Feeling broken is a splendiferous stain. Held up to the world it is my main inspiration. It packs it in, crosses thresholds, divides, and flaunts, what it isn't is anonymous. In my writing I don't have to don a mask and mask my pain. I don't have to filter my moods and then I turn to my reflection and say, 'Bravo, Sylvia. You've done the impossible. Bravo.' Perhaps it is true. I am behaving like a spoilt, coddled child. But if I take him back what does that say about me, all my principles, the family values I cherish. People talk and what if they do. It is none of my business what they think of me, of us, of this wounded relationship. Poets do not know how to live. We only know how to die.
Daily I get glimpses of the portrait of a writer. It feels kind of surreal to me (more like a dream) especially the consciousness of the writer and the 'thought-magic' that we wield and that we harbour in our communities. In front of the writer lies a battlefield. The portrait's skin and its flesh and bone and blood are made up of history and poverty, the divide between everything that came before, the divide that lies between the powerful and the vulnerable and a rich diversity. It houses the thought and the community I have spoken of before. At heart we, the writer are creative beings. The poet is the mystic being finding everything around him bearable and unbearable. Always reckoning those two forces of nature, those two cycles, seasons in the circle of life. I write because it's my life.
Writers write because it is their saving grace. I write because I don't know what to do with the raw energy I have of blood and guts.
I regard the world as delicious images crowding my mind, jostling for position and a fairy tale filled with angels and demons. There's always entrapment by ghosts. Oh, how they want to belong, those kindred spirits and what they wouldn't give to feel alive again. They vanish and appear at will and call our name in the wee hours of the morning scaring us half to death, they taste like air, smoke, honey, blood and they thirst for land. What they wouldn't give to walk and talk, speak truths and be tourists?
Today has been the colour of rain. A pale, washed-out colour and a dreary mood was hanging in the air but then Frieda smiled at me and then everything was alright in the world again. I am like a wounded animal, a hungry bear in the wild and there are days when I feel as if I am a woman on a mission. A mission to find love and I can't rest until I have rekindled it in the ones I have lost. Poetry is my voice, my light, my sport.
I must be obedient and forgiving. Isn't that what a wife is supposed to be? He had the audacity to stand there and lecture me as if I was a bad person, a bad mother. Have I been a bad wife? I don't know. Have I neglected my children and been too self-absorbed? Perhaps, perhaps, perhaps. I don't find enough time in the day anymore to write like I used to. I remember how my husband used to help with little Frieda and especially Nicholas when I wanted some time to myself. But most importantly when I wanted to write. When I first met Ted all I wanted to do was make him happy. To see him smile, read his poetry and what an effort he made by reading mine and giving me helpful advice just lifted my spirits. It felt like a dream being near him, listening to him and now I have lost that dream and I must dream another. I have lost him to another woman. Is she better than I am? Is she a lady? Is she the perfect woman?
I want to be a poet. I want to a modern poet and I want to be the best modern poet out there. I just have to find a way out of this near-madness, this state of melancholy, the pathetic little me syndrome, the pain, and the sorrow that I feel comes upon me. I have to reach for the formidable and become that. I have to reach for the celestial. Depression is the sickness of our time. I see it all around me. In the sick, men who are stressed out by their jobs, women who have babies get depressed, people who leave home for brighter, greener pastures. Then there are those who retire, who get old, on the faces of immigrants and even the young people who go to university, people who get homesick for the loved ones they left behind. Ah, the pain of the mind the doctor would say to me. All you need is rest. You have a young family and they must keep you running up and down at all hours of the day. I've never stopped believing in that.
Maybe it is all in my mind, the pain of the mind. I went to the doctor. I was feeling out of sorts. Not the way I usually felt and all he said was that the children and their energy must wear me out. So I was put into a situation where I had to agree. It is just this belief that I am something special because I have this talent. 'Don't gush.
It's only poetry and most people find poetry obscure. Who reads it?'
My mother said. 'Don't be in awe of yourself. Don't take yourself so seriously that you forget to see that God is in the details and all around you. Always remember that I love you for who you are. I don't think he is the right kind of man for you.' I have time now to reflect when I am on my own and he comes and watches the children for me and keeps an eye on them while I can get some work done. The writing of poetry does not come with instructions. Scientists dispel myths. Poets have to reckon with truth.
There's something sensual about writing and the order and the routine in it. I wish it could last forever but it doesn't. It's temporary like the sun-age on the surface of a ripe cloudburst. I feel as if I'm an alcoholic, hippie or a druggie while I experience the sensation of the morning quiet. I take it all in. My consciousness becomes a dream factory that I am still trying to find all the answers to. It must be very cold where he is tonight, wherever he is. I don't care where he is and who his with. If I did it might mean that I still love him, that I covet feeling his the warmth of him beside me at night? He makes my heart and nerves still and soft. He fills my head with accusations and lies and every time that we come into contact now, I feel like a chip of glass. I must keep my chin up and my head held high but these days I'm prone to panic. What one earth will guide me to the courage I was once accustomed to having?
When I enter the body of poetry a sense of fulfilment and satisfaction washes over me. There are explosions of tiny waves behind my eyes. My soul has made it thus far. I have to end the poverty in my mind but I find a cold comfort in the not knowing of things. If depression happened in nature what would we call it then? Would it be organic in origin? In a marriage when it ends whom is to blame for its demise.
Who is the culprit? On the approaching betrayal in any relationship I have this to say. Lock down your heart dear and look away. It means that there may be something incomplete in the moving against the current of love. It means to love and die simultaneously. I think there's a theory behind light. When my body feels full of that stuff, the light, and the hidden energies in my aura I feel as if I have got free tickets to the centre of winter.
The Language of Africa's Girl Child In Water and Tears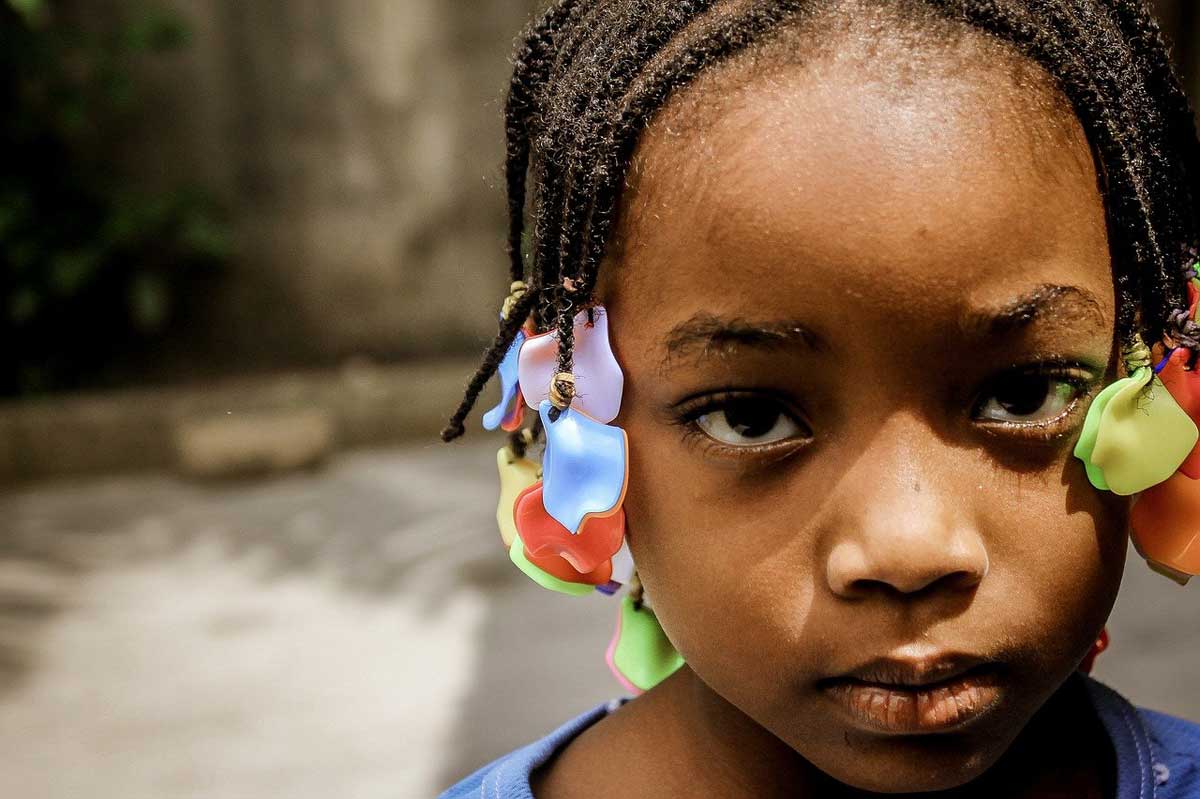 My youth is finished and along with it my bright star, and tears. I stopped thinking of the future.
You know I don't know when exactly that happened all I know is one morning I woke up and I decided you are not loved, you are not loved. You will never be loved and the universe was laughing at me. There was no navigational system set on course for a husband, there was no solid path to follow to a career, no beautiful journey with challenges and an obstacle course to raise children only images of things, imaginary things like hallucinations, psychotropic medication that soon became not so imaginary and the usual Disney-fare, unicorns, talking mice and fairies and the Cheshire cat of which I speak so often in my short stories and a damned waterfall, David Livingstone's waterfall, no trajectory, only adrenaline pumping through my veins. Whenever taste and sickness becomes fascinating your physical body begins to smile. Your fake mirror reflection smiles back at you, obsessed with the ethereal being you've become. Madness is my addiction. Missing it is my crush, my babysitter, my thin if I had an eating disorder or two. I think it's sexy. Every day I'm seduced by it. Madness is my truth, my statement, the commentary I am making about the society that I live in today, my mother who is thin, who scolds me because I am not even though I tell her it is because of the psychotropic medication I am taking that makes me stay sane, put together, keeps me grounded but it seems to me she wants me to be high even though I am now healthy. I am fixed and the chemicals in my brain have formed their own social cohesion in their closet. Dopamine has her own shoes. Serotonin has a drawer full of pharmaceutical pamphlets. They've learned to be roommates, get along, and give each other motherly or hell sisterly advice. All I know is that they've got it into their brains sometimes to talk about me and my weight.
I don't go anywhere about the weight theory. I don't entertain it. There's too many conspiracies about that out there. For a long time I thought thin was good, easy, effortless but now I just think it is just a sick mentality. Women come in all shapes and sizes. They're good mothers, lovers, career women, filmmakers, photographers and take pleasure in everything that they do but they do not experience highs and lows. They do not crumble under pressure. My sister is a photographer. I just thought I'd put that in there. Skinny-sister, kohl-rimmed, peacock-eyes who spends her weekends in galleries or at dinner parties. A life, a life, a life. One must amuse one self.
There might be a leap of faith, but you can never forget about the madness but how can I forget about drowning, falling half-asleep in warm bathwater after I have taken my sleeping pills. I want someone to tell me that they have done those kinds of things too.
I am falling, falling, falling and oh it is so intoxicating and who is to blame for that. Even in therapy I do not talk about my promiscuity. My other-life in another life. There's a shift that I cannot fix. The men protected me, said I had integrity but the women had eyes like slits, bits in the workplace and they all reminded me of my mother. They stripped me of everything. How daunting it was to be nineteen. To be twenty and sinking into madness, into despair, only finding hope in books and not to have found love yet, yet always the absence of it. Of course my expectations of finding love never grew. I had known what to expect from an early age. I grew up with it. My father worshiped me and I worshiped him (it was pure, it didn't come with drama even though perhaps in the end it was only an illusion) and I would find that out all through my life you'd get dropped fast if you did not give in to the physical love. I had convinced myself as a young child that my parents were not made for each other. Instead they were all wrong for each other and they were not soul mates fated to be together in sickness and in health till death do us part. Young, old, young-at-heart, divorced with children, single flying solo so how could I ever forget not being the daughter who was adored, who was adorable, who brought home impressive merits one after the other, success after success, the scholarship girl, the Maths genius who went to space camp and worked in New York to pay her university tuition. I have forgot how to shine unfortunately (at thirty-four can a girl still shine, no, she should be having babies, her wedding dress wrapped away delicately in tissue paper). I have forgotten how to illuminate, to blur reality, to blur the normal until it feels like snow, winter settling, filling, being driven, channelled, wedged into the sides of a lake, feeling your way into this world as the interloper, always the Outsider, the loner and not feeling that that is the weirdest part of all. I don't dream anymore and people who have died, crossed over they visit me in my dreams and ask me after staring at me (poor brilliant girl are you still sick, what happened to all your fierce intelligence and potential when you were fourteen years old in high school) for the longest time, 'Do you remember me?' and I say in return. 'Yes, yes, of course I do. You were my English teacher who died of pancreatic cancer before your time or you were diabetic, alcoholic, pill popping aunt who died before your time. You were my favourite teacher. You were my favourite aunt, my second mother and now you've gone dead on me.' I wish you both were still here. Unfortunately I am still sick but nobody really seems to understand what is wrong with me when my sister seems to have the perfect life. Hatred, I will never let her go. I will never surrender her, clever girl.
What does it matter if I am a stupid girl or a clever girl? Mourning is destructive. Morning is sabotage set loose. Dreamlike, slow, metaphysical braiding the soul with the spirit, a broken self-portrait.
And what do you remember about our childhood I ask my soul and it replies nonchalantly. I want to, need to, desire to remember nothing.
The abnormal, what does that mean? Why, why do we use our heart as a weapon? My mother's tears come to me in angelic dreams. Is this all that she had hoped for me? Misery and failure. The wolves at the door.
I am bleeding. Space. Exile. History. Nerves. Fatigue. I give it room to breathe. It is the only thing that makes me feel as if I am a woman now. Mothers and daughters must talk about these kind of things, bond over them but we never did. Insanity isn't it?
What my mother taught me about female poets is that their words were like bows, arrows, apples wasting, falling in heaps and that a child's eyes can see everything. Vanessa Woolf, my veil, and my apprentice. I will caution you as Achilles was cautioned. As I'm sure Virginia an incest survivor and victim of sexual violence will tell you.
I am growing old. I am growing older. Who will be my mummy then, make me tea, and see that I get out of bed, open my curtains. I believe that she thinks I have always been a threat to her. She is killing me. Her knives are sharp.
The great thing about childhood and two sisters (hating you hating me) sharing a mother, a father and a brother are that there are outgoing scars, there are wounds, that the material that they are made up of is luminous but that there is also a haunting sensation of death and there you will find an honesty open and truthful, perhaps dazed and adventures that will always lay scattered before me, before us as a family. Salvage it as a stamp, an axed scrap or splinter, an album that you page through with trembling fingers looking at dark wonder after dark wonder and one day you know it will be destroyed. Observe the comic. There is both comedy and tragedy in it. Observe the bird, its agony and often its own attempted-suicide as it falls from the nest. Sacrifice is totally unsexy.
I began to fly, see things in a different light once I reached out to books. Marvellous, wonderful things that made up for my childhood and my mother forgetting me, for her to see that I was simply non-existent in her eyes. Sylvia Plath and Ted Hughes in my eyes became the beet king and queen to me perched on their earth-thrones. She was both a mother and an older sister to me. Don't talk to me about dysfunctional families. Every family is dysfunctional in their own way. Don't talk to me about cruelty to animals. All human beings are animals. They're barbaric. Tears are simply water. Believe me they can be wiped away. They shouldn't define who you are, or your pain.
By this time it is winter. I hate love. Always have. Ever since I was a child. Don't touch me. I would think. Don't kiss me to say hello. Abuse can do that to you. Estrange you from people, your immediate family, and the common people. The only thing I love is madness. It's Hollywood to me it really is. A bright light city. You have to be so careful letting people in to see the real you, trusting people and even as you are reading this I am hating you too. Look it just comes with the territory, the district. I cannot trust anyone. Mummy you really hurt me. Remember that. I need to know what humanity up close and personal really means. I was never taught what it was. Human rights were always hip during apartheid, post-apartheid, the African Renaissance, for our Rainbow children (I'd rather grieve than say Rainbow Nation). But what on earth were they? I knew as a child mine were always denied or was I simply living in a state of denial.
I could not have wished for better rejection letters. 'You write with such energy, variety but we cannot publish this.' Oh that one I remember with wit, it had tasted like spit before it had tasted like honey, milk, butter cookies but also bitterness and hurt. I took it quite personally. Reject. I felt that that word was illegal. Simply put. My mother constantly reminded me it was just a label. It was just as storm in a teacup. My sister smiled as if it had made her happy, joyful but already I had suffered an early death. I knew what the words suffering and sorrow meant. I also thought the rejection of my poetry and haiku was political. My guess the proverb of a skeleton.
'I enjoyed reading this but unfortunately it will not be placed first.' They liked it. They liked it. I was overcome, overwhelmed, felt jubilant. But still nothing was good enough. I learned to hate women by hating my emotional, my elegant, and my beautiful mother and I became another version of her but of course I was not vigilant of this in youth. Adolescence, how I miss it. Living in borrowed ignorance. I really am an orphan.
This soft, erotic woman with the strength of a man in her arms, and in her tennis legs, her beautiful white teeth biting into the soft yellow sunny-side up of a fried egg while I watched her and shrieked at her where was my own breakfast while she would just smile, her Mona Lisa smile. She was my Trojan horse, my little shop of horrors, my cancer years, my addiction for all of my life and so her pain became my illustrious pain, her struggles became my own, her burning winter became my project and soon I was the anonymous ghost-child who was a flower in the attic turned into a thief. My sensual-flawed-mother, exotic-smother over her only son.
My sister was happy. She thought she made the right life choices. Perfect doll-child. Perfect adult wearing the perfect shoes, undergarments made of lace, the daughter who is not part of me, the winter guest (I say this in all of my short stories to remain anonymous but there I am a rag doll like M. Night Shyamalan in all of his films) There I am in my little cute box, wooden, not flesh, not blood, not made of skin only violently curious (thinking I am a branch. I am a tree. I am a leaf. I am a stem. I obey. I am Whitman's grass. I am the weather girl. We're anticipating clouds today.) She wants no part of me, no portion because perhaps there is meat-to-my-bones.
I seldom worship God. I seldom wonder why that is.
The Simplicity Of Reading Matters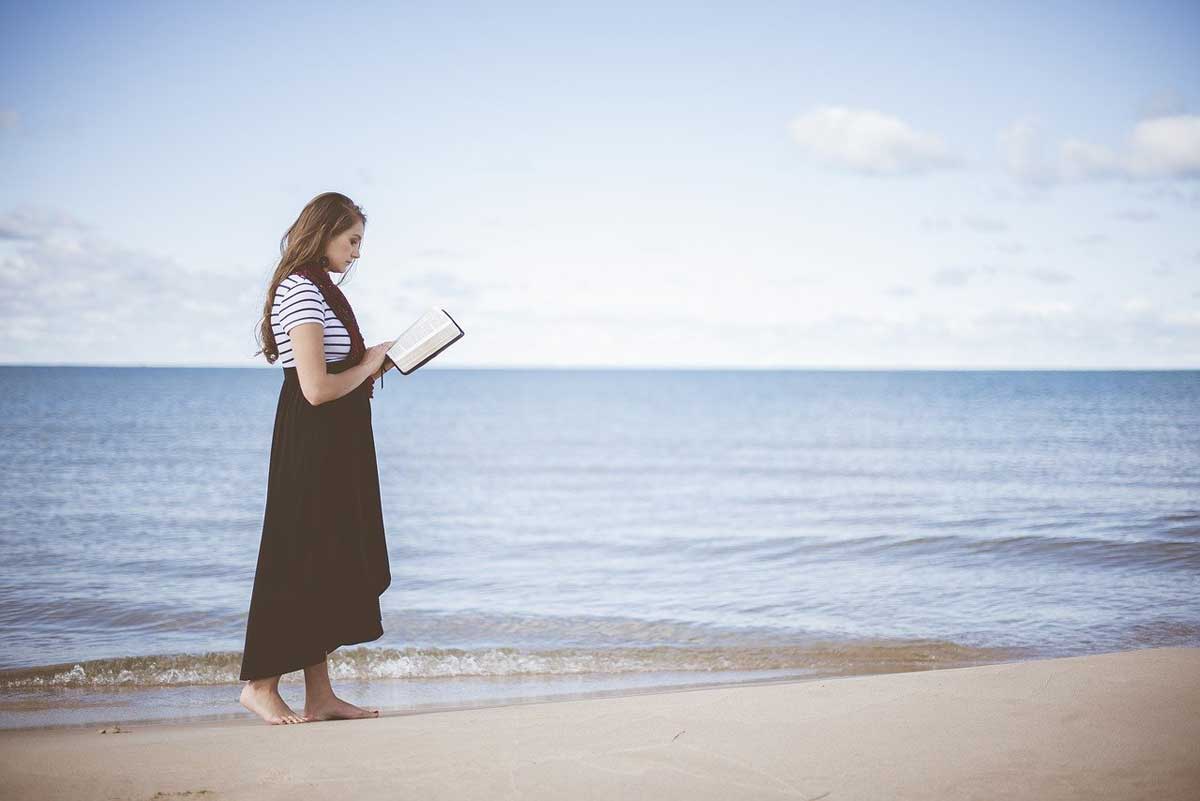 My father would read my journals with the savage intent of a beast. What on earth was he searching for? He read it over and over again furiously. Passion is a kind of love medicine. You never completely grow out of it. Searching for longing (I think here I was playing the same mind game my father was as he was looking through my thick black scrawl, my scribbling) you never completely grow out of that either like playing bingo or scrabble. I knew that my mother and her sisters (my mother was the youngest out of all of them) treated me differently. A child can feel the onset of the lack of mother-love like the early death of men in the faces of their fathers, their older or younger brothers. The world is always different for beautiful women. Nobody asks of them. And what of the illumination of pain? It is not as if they sit and think about the psychological analysis in the cerebral cortex of Ingrid Jonker's black butterflies or Ingrid (still a beautiful woman) as she would have been in the autumn of her years surrounded by family, her family, her daughter, her grandchildren, manuscript after manuscript published and unpublished. Once she was a daughter who lived for a short while in exile in Europe. But what is Europe? What is the London, the Austrian, the German, the Parisian, the Scandinavian experience? Lonely cities every one although lovely but lonely especially if you have no one to share it with. The sights, the sounds, everything illuminated, images, accents, even the aroma of coffee and freshly baked bread wafting in-the-air different. Even the night glare is different in each city as different as it was for Carson McCullers as she set out to write her autobiography. Why is it that women, that it is female poets who are touched with an almost self-imposed exile in the hours leading up to before they end their life? I mean all the greats were like that. The great female poets.
They're the source of inspiration for male writers, for their female contemporaries, for the youth, the generation that wants to live forever, for posterity, recorded in the annals of time for researchers who can be found behind the spires of university gates. Who want their poetry to be published in slim volumes and sold to their families and friends? To be criticised would be the death of them. For their poetry to be held up to the world, to a critic in jest would be the death of them. It would mean the end of that ode, or that sonnet, or that simple haiku, their handwritten beautiful cursive notes forever about the joys and the feast of autumn (here I think of Keats, the oh-so-talented and beautiful Rupert Brooke, the Romantic poets, the stunning verses of the war poets, old men, young men, the talented and the not so gifted but who find it within themselves to see the world and to write about it every day). Rolling hills through their beautiful eyes will be as soft, gentle, and voluptuous as a beautiful woman, her skin will be as rich and creamy and thick as thick slices of bread and butter, and the sea will eventually become breadcrumbs dusted off the kitchen table (useless, used over and over, described in hundreds of ways already and would have died a hundred deaths as well. I mean isn't there only so many ways that you can describe the sea, its dream reality, its fishy airs-and-graces, fish with blinking-eyes that can only conjure up plankton, fish with bleeding gills like slits, the waves, all of their brilliant power, magnificent symmetry, imaginary and not imaginary sea-green brutality). The woman, the angelic goddess-muse well her skin is ripe, her flesh, blood and the throne of bones that her cells rest upon will become as rich as tea to him. Watch out for them, these poets for although their hearts long for solitary life they will need the laughter and screams of children around them, a woman's conversation too.
They think (a grave error on their part) that their personal space must be filled with a great amount of sacrifice and loneliness, that to be a poet they must only think pure thoughts. Thoughts of wuthering heights, and that they must have little writing rituals even though they think they are mocked by their peers. They think they must suffer to be a poet. They must live somewhere out in the countryside and always write and think with a brilliant clarity of vision. And the best of them unfortunately think a lot about living in poverty, not having a stable income and not being able to provide for a wife and a family, finding a house. Most especially they think that they are about to fail miserably even before they attempt to write a masterpiece. A man's poetry well their stems will be rewarded. They will grow, they will find their own journey, their own routes to follow and be nurtured and be peeled from the sky. But it is much easier for a man to find solitude, to find peace and rest, find a little piece of heaven for the roots of his poetry to take. A man will read voraciously, eat voraciously, have a quick temper if his friends do not find his 'anticipatory nostalgia' up to scratch and of course they, the male of the species must be free to travel to obscure places, to leave if he pleases. He must drink a little too in the spirit of things because it is in every poet's nature, that and to fall in love too. And the best of them well they will sink into despair. They will think that everything they write is a failure. They will hide from the world, seek the company of other men because this is what all men do with notebook in hand and hands stained with ink they will want a stamp of approval. They will want someone to say there is depth there. And the best of them, the brightest star amongst them, and the cleverest will take their critics to heart and just sometimes it will crush him and his epic consciousness.
A drawing in the sand was never enough for me as a child. I was a child who wanted to be like Keats, an angel from another realm. I was an Alice-in-wonderland chasing after her white rabbit. I was a collector. Scattered-heaps-and-brushes-with-dandelions, earthen-potpourri, picked up (investigate-them-first-then-clean-them) shells on the beach, gulls feathers, pieces of driftwood, I tampered with stamps, ephemera, postcards, letters from overseas, from pen pals, school certificates (I shone with success, merits and excellence), notable stage roles (leads and supporting), photographs of family dead and alive, healing and in recovery, ribbons and barrettes for my hair just like Sylvia Plath when she was at Smith and I saw the miraculous healing power, instrument and hand of God in everything that I touched, that I stole, hid away from painted sight, that I looked at in my treasure box (an old shoebox that used to be filled with Sunday school shoes with buckles. I used to wear them with white school socks). I needed a network of dead poets around me, female poets, mother-figures (please don't try and psychoanalyse me on that one because I think it is quite obvious). There was life. A life to live for and to die for. My mother entertained me or rather I entertained her like a circus-freak I think. Is it horrible, is it awful to think something like that, that your mother was a monster but because of the way she treated me she also educated me and I grew up very quickly in that house with no visible address marking it on the outside. It was also not listed in the telephone book. Pinkish-light-streaming-through-my-curtains-on- a-Saturday-night-the-telephone-that-never-rang-for-me-on-a-Saturday-night. I needed to talk to the dead. I must write I felt somehow what I was being taught to feel, think, and wonder about the world around me. What was I seeing?
Poverty, poverty of the mind, the cemetery of the mind, Dambudzo Marechera's, spiritual poverty, children, smiling, laughing, screaming children living in poverty. There had to be an explanation for putting on a fur and then getting into a car, turning, twisting the key in the ignition and then inhaling the fumes of carbon monoxide. Anne Sexton. Winner of the Pulitzer Prize. Live or die she said, she growled, she moaned, she hissed under her breath. There had to be an explanation for a woman who lives to save the lives of her children and then sticks her head in the oven. Sylvia Plath. And then there was Ingrid Jonker who drowned herself. Beautiful women. Sad women. Women who suffered. Women like me who felt terminally like Alice-in-wonderland. How do I explain that? I was a child. And I was a strange child. I was reading D.H Lawrence in primary school. Not age-appropriate. Not that I could understand very much of it. My parents were very over-protective. My siblings and I lived a very sheltered existence. In school I was infatuated with Holden Caulfield and then when I became older even more so with the elusive Jerome David Salinger. I needed emotions. I needed to feel. I yearned for it. A lack of mother-love can do that to you. Perhaps that is why I write today. I sell my slim volumes of poetry to my father's family and friends. I don't think that this world knows what to make of me. Poetry to me is a wilderness. I love it there. It's so organic. I am the creator making chain stitches, and there's not a dead thing about them, they're so elegant and leave me feeling satisfactory, pure and wholesome. When I write it is as if I am operating under the direction of another. The connection is permanent. Fingers weave active, endless imaginings like clouds, and nothing is wasted, even the wild has a certain sweetness rough though it is.
Thoughts are like skin, faintly in the beginning they are haunting and secretive, damning, larger than life, winter in my hands revisited again, and again ravishing me. They never touch my physical body though. Those fingers. There is no voice. Believe me it is easy for a child to think if she writes down the words on paper that roses are red that she is communicating with the dead.
Leave me alone. I'm a scorpion. I have vamp-fangs. Poison-and-oil, its twin dripping from them. But in the end I loved too much anyway. I fall hard. I fly high. People fall in love all the time so why the hell can't I. Purity-being-dolls-forget-the-pain-is-that-what-the-terms-are?
Oh-shattered-pitiful-coming-from-pain-each-and-every-individual this can be family-life.
The adult in me wants a room. A quiet room in the sun and that receives a fair amount of light. An artist's room. Artists need light like they need their workspace and their muse, their models, their inspiration, their entourage and of course a wife who would also function as a wonderfully efficient housekeeper. The room must only have the essentials. Of course like in Vincent van Gogh's room there must be a bed and a desk. I have no use for an easel.
From my room I will watch the world go by and think of girls dancing in the pale moonlight arm-in-arm with their boyfriends or their husbands-to-be like my mother once was. She forced, dragged my father to go to dancing lessons. He was so terrible, always stepping on her toes.
In the end it's the ghost of my paternal grandmother's sea that saved me really if I have to be honest. She was a maid, a domestic worker who also did washing and ironing and raised five children and my grandfather worked as a barman. He would go down on his hands and knees, a grown man and scrub the floors of that country club. At night he would eat his leftover plate of grease of meat and potatoes. A plate of grease. Gosh he had beautiful hair. Of course he had also gone off 'fought in the war' in Kenya and when he returned to Port Elizabeth, to the suburb of South End (before the forced removals, the Group Areas Act, Europeans only understand, and apartheid seized the hearts and the minds of the white minority) he was given a bicycle (a bicycle you understand) and a coat. And when he died they gave his medals to my father. The black sheep of the family. You see, that I don't understand at all. Guess what?
It is inevitable that reading matters, that life has hips and poetry too.
I gave myself up to the tenderness in the dark. I could feel them. I was always at their mercy, that they (other poets, my companions for life) needed me a little too much.
I guess the grief that they had carried throughout their own lives had not been enough for them to silence them. Even in death they thought out of the box.
The voices. I promised them everything will come out in the end for the good, for the good. I will permit it.
Within South Africa's Borders and What They Can Teach Us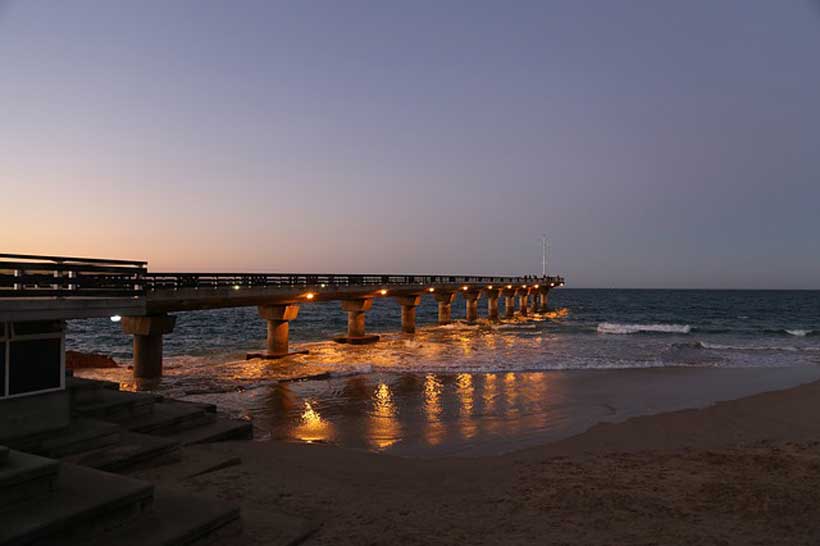 The integrity of the personality and poet is one that faces the philosophical gaze yet relevant opinion that winners in the political arena who are outspoken and authoritative women are generally feministic in their outlook and intellectual in their leanings towards the disposition of whatever firebrand, dazzling and political means. Digital empires and social media networking is neither a novel game or inasmuch gainful territory for the masses but for a sporadic few it means meaningful employment. When it comes to what is trending, forecasting or popular whether it be titular, misgivng, prophetic or revealing somewhat it seems that literature is either puritan or the writer thereof hero-worshiped in some way by not only the establishment but the masses have cause to as well.
Given that the pendulum can often swing in the opposite direction corruption marks an exit from a tribal group of broader-based affinity, rather a kind of predestined and ordered influence of sound presentiment where then each sector sought to dominate thinking and class structure, personal co-dependency, to now an individualistic format of thinking, a gap of seismic proportions that is steadily increasing. This secular arrangement is tantamount to a Roman world where glory means the innocents who live in steadfast poverty cease to exist amongst wealth and prosperity, culture, heritage, livelihoods and traditions and the brutality of the collapsing society due to the pandemic's onset where we cannot build bridges to secure both financial and emotional security and psychological appeasement for the exhaustion that threatens our livelihood, which is Mother Earth and climate change.
Media, psychology, culture, poetry have all had their roles to play in the endowment of a cashstrapped and marginalised society. Largely the majority of a nation was overtaken by a minority which led to unsuccessful ways of dealing with the lack of training, skills and expertise to take the rest of Africa from a kind of purification plan from the minority to majority leadership.
Segregation is more than a story about the acquisition of justice, emancipation and liberation. It is about culturalism, socialism, the enslaved African mindset and attitude, standards of protocol, patriotism and process. This landscape is constantly changing. As poetry evolves, so do our poetic voices and challenges. Being that as it may we must look not to power, we must look not to our social interactions within the context of race and faith and images of force (authority and leadership, education and psychology, philosophical undertakings), we must look not to equate them with partisan truth and compartmentalised beauty but to art and artistic endeavours.
It has led to standing on platforms and talking shop on the mental strain, the underdevelopment of dealing with stressful and depressive episodes which has led to alcoholism, addiction and mental illness in families across the colour line in South Africa. The need for adequate medical information, change and impact to take place at all levels of civil society, political consent is a grave and urgent matter whereby the parties in question organise themselves into a coalition for the working classes. I think in that way both socialism in the sphere of a democracy will be recognised on the terms of policy and law makers and all stakeholders.
There are important thoughts, words, deeds and actions that generations of writers and South African poets have embraced definitively that has improved our social standing, that has necessitated equality and debate of the infinite time and space that exists in action. Whether it be political action, poetic action, economic action, mental and emotional action on the wellness of the physical body. But does the sensibility of what we are writing make sense, is it understood in a linear arrangement, can it be investigated further, the dynamism of information technology in this age of digital media, and how does poetry reach the masses if our laws cannot, what do principles and values stand for in lawless communities if you alone are a law abiding citizen.
Radicals have a passion for skating on thin ice. I think to improve the democracy we live in we have to look at what we yearn for. Not to fail, not to discriminate and to create art.
In the end, our psychological framework has become our internal adversary and the environment the external.