Simple Indo-Pak border disputes: Complicated by lack of political will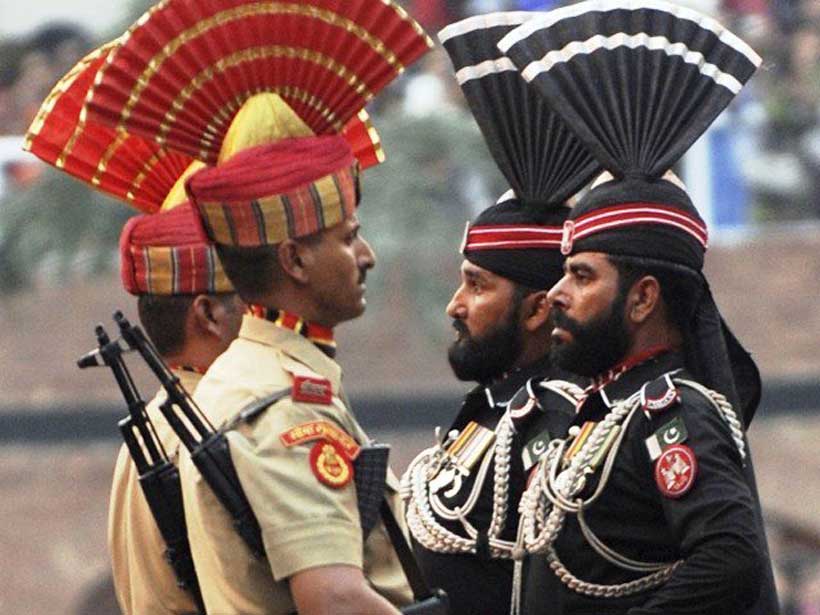 Once again, Pakistan's prime minister has stressed that `the President must continue his efforts for [the] facilitation of a peaceful solution of the Jammu and Kashmir dispute'. Besides Kashmir, there are Sir Creek and Siachen Glacier issues. These issues were almost resolved, but Indian politicians left them in limbo at last minute.
Siachen Glacier and Sir Creek: India's former foreign secretary Shyam Saran, in his book How India Sees the World (pp. 88-93) makes startling revelations about how this issue eluded solution at last minute.. India itself created the Siachen problem. Saran reminisces, in 1970s, US maps began to show 23000 kilometers of Siachen area under Pakistan's control. Thereupon, `Indian forces were sent to occupy the glacier in a pre-emptive strike, named Operation Meghdoot. Pakistani attempts to dislodge them did not succeed. But they did manage to occupy and fortify the lower reaches'.
He recalls how Siachen Glacier and Sir Creek agreements could not fructify for lack of political will or foot dragging. He says 'NN Vohra, who was the defence secretary at the time, confirmed in a newspaper interview that an agreement on Siachen had been reached. At the last moment, however, a political decision was taken by the Narasimha Rao government to defer its signing to the next round of talks scheduled for January the following year. But, this did not happen…My defence of the deal became a voice in the wilderness'.
Similarly, demarcation of Sir Creek maritime boundary was unnecessarily delayed. Saran tells ` if we accepted the Pakistani alignment, with the east bank of the creek as the boundary, then Pakistan would get only 40 per cent of the triangle. If our alignment according to the Thalweg principle was accepted, Pakistan would get 60 per cent. There was a keen interest in Pakistan to follow this approach but we were unable to explore this further when the Siachen deal fell through. Pakistan was no longer interested in a stand-alone Sir Creek agreement' (Thalweg principle places the dividing line mid-channel in the river).
Saran says, `Kautliyan template would say the options for India are sandhi, conciliation; asana, neutrality; and yana, victory through war. One could add dana, buying allegiance through gifts; and bheda, sowing discord. The option of yana, of course would be the last in today's world' (p. 64, ibid.). It appears that Kautliya's last-advised option, as visualised by Shyam Saran, is India's first option nowadays.
Kashmir dispute
Kashmir issue has remained unresolved since creation of two independent states, India and Pakistan, in 1947. This issue led to wars between the two countries in 1948, 1965, 1971 and 1999, besides a quasi-war or military stand-off (operation parakaram) in year 2001-02. Kashmir is considered a dangerous flashpoint as both India and Pakistan are nuclear powers.
In his memoirs In the line of fire (pp.302-303), president Musharraf has proposed a personal solution of the Kashmir issue. This solution, in essence, envisions self-rule in demilitarised regions of Kashmir under a joint-management mechanism. The solution pre-supposes reciprocal flexibility.
The out-of-box Musharraf Kashmir solution is in fact a regurgitation of Mehta's proposals. He understood that plebiscite was the real solution. But, India was not willing to talk about it. So, he says, before seeking a solution, `requirements prelusive to a solution' should be met. He presented his ideas in his article, 'Resolving Kashmir in the International Context of the 1990s' (Hindustan Times editor Verghese also gave similar autonomy-inclined proposals). Some points of Mehta's quasi-solution are: (a) Conversion of the LoC into "a soft border permitting free movement and facilitating free exchanges…" (b) Immediate demilitarisation of the LoC to a depth of five to 10 miles with agreed methods of verifying compliance. (c) Pending final settlement, there must be no continuing insistence by Pakistan "on internationalisation, and for the implementation of a parallel or statewide plebiscite to be imposed under the peacekeeping auspices of the United Nations". (d) Final settlement of the dispute between India and Pakistan can be suspended (kept in a 'cold freeze') for an agreed period. (e) Conducting parallel democratic elections in both Pakistani and Indian sectors of Kashmir. (f) Restoration of an autonomous Kashmiriyat. (g) Pacification of the valley until a political solution is reached. Voracious readers may refer for detail to Robert G. Wirsing's book India, Pakistan and the Kashmir Dispute (1994, St Martin's Press).
Text-books are full of solutions that could apply to the Kashmir scenario: (a) Status quo (division of Kashmir along the present Line of Control with or without some local adjustments to facilitate the local population, (b) Complete or partial autonomy of Muslim-majority tehsils of Rajauri, Poonch and Uri with Hindu-majority areas merged in India, (c) Trieste'-like solution, (d) Indus-basin-related solution (Chenab solution), (e) Aland-island-like solution, and (f) Plebiscite.
Let us look more closely at some of the tentative solutions. Status quo is now no longer a solution. It is not acceptable to any of the 'necessary' parties (particularly Kashmiris) to the dispute. This solution had envisaged a boundary that followed peaks of Pir Panjal Range in northern Jammu and included districts of Riasi, Kotli, and Poonch in Pakistan. India was to control Riasi and parts of the other two districts. Riasi was to include the middle reach of Chenab River, vital to Pakistan. Indian foreign minister Swaran Singh offered to cede to Azad Kashmir and the Northern Area additional 3,000 square miles of territory from India-controlled Kashmir. However, the negotiations between India and Pakistan remained inconclusive. As for autonomy proposal, it suggested that both, India and Pakistan, should grant independence to disputed areas under their control and let Kashmir emerge as a neutral country. The Trieste'-type solution, as agreed between Italy and Yugoslavia after the World War II, partitioned the territory around the port of Trieste'. The Security Council's resolutions guaranteed demilitarisation of the free city of Trieste'. The citizens of Trieste' enjoyed unhindered access to neighbouring Yugoslavia and Italy. Applied to Kashmir situation, the Trieste solution meant division of the Kashmir state on communal lines. Under this solution, the Hindu majority areas of Jammu and the Buddhist-dominated region of Ladakh would join India. The Northern and the Kashmir Valley (under India's control), along with Azad Kashmir, would join Pakistan. Free access would be given to people living on both sides of Kashmir. In historical context, the short-lived Trieste' solution is considered an ineffective solution. To India, autonomy as well as joint control, also, is Utopian solutions.
Some writers have suggested an Indus-Basin-based solution: The Indus, Jhelum, and Chenab Rivers, along with their basins, would join Pakistan. The Sutlej, Ravi, and Beas Rivers and their basins, as well as the remaining parts of Kashmir, would join India. The basin of the Jhelum would fall within the exclusive domain of Pakistan. Aland's international accord settled the territorial dispute between Finland and Sweden. The problem got solved as Finland was sincere, unlike India. When the dispute with Sweden arose after the First World War, Finland's Parliament passed an autonomy law on May 6, 1920 for Aland. Two other autonomy laws were passed on December 28, 1951 and August 16, 1991 to give greater autonomy to Aland, allow it to use its own flag and coat of arms, and appoint governors. On December 31, 1994, Aland joined the European Union voluntarily.
The South -Tyrol agreement between Australia and Italy provided an autonomy framework (vouchsafed by Paris Peace Agreement 1946). The framework accommodated aspirations of ethnic inhabitants of the region.
Now, a few words about the United Nations' solution. There are fifteen United Nations resolutions guaranteeing right of self-determination to the Kashmiris. Despite its best efforts, India has not yet been able to get the 'India-Pakistan Question' deleted from the UN agenda. The UN observers are still posted along the two sides of the Line of Control.
The inhabitants of the state of Kashmir would themselves decide to accede to India or Pakistan (UNCIP Resolution1949). India's attitude negates the cardinal principles in inter-state relations, that is, pacta sunt servanda `treaties are to be observed' and are binding upon signatories. Sir Owen Dixon's plebiscite's proposal is the best solution, preceded by demilitarisation and self-governance. Demilitarisation of Kashmir has been the basis of United Nations Security Council resolutions on Kashmir. The UN Security Council stipulated 30 days' period for India and Pakistan to agree on demilitarisation. This deadline was incorporated in UN Security Council Resolution No 98 of 23 December 1952. The resolution called upon India to reduce its troops in Kashmir to a range between 12,000 to18, 000. Pakistan was required to reduce her troops to between 3000-6000. History tells that the demilitarisation, and, by corollary, plebiscite, could not be held in Kashmir because of India's obduracy. India kept insisting upon keeping a minimum of 21,000 troops. India, currently, has over seven lac troops in the occupied Kashmir. The demilitarization proposals were based on General McNaughton's and Australian prime minister, Robert Gordon Menzes' proposals (Korbel, Danger in Kashmir, pp.159, 168, 176-177 and186).
India's successive defence minister ruled out demilitarisation . India's home minister told India's house of peoples (lok sabha) that 'there is no question of withdrawal of forces and certainly no question of demilitarization'. Former prime minister Manmohan Singh also considered the existing LOC as sacrosanct.
Then there is Ireland's Good Friday Agreement of 1998 model to Kashmir situation. The agreement had five main constitutional provisions. First, Northern Ireland's future constitutional status was to be in the hands of its citizens. Secondly, if the people of Ireland, north and south, wanted a united Ireland, they could have one by voting for it. Thirdly, Northern Ireland's current constitutional position would remain within the United Kingdom. Fourthly, Northern Ireland's citizens would have the right to "identify themselves and be accepted as Irish or British, or both." Fifthly, the Irish state would drop its territorial claim on Northern Ireland and instead define the Irish nation in terms of people rather than land. The consent principle would be built into the Irish constitution. The Andorra model also offers food for thought.
Andorra, is a small principality in the Pyrenees whose heads of state are the President of France and the Bishop of Urgell, called the Coprinceps. Andorra has its own government and constitution and freedom in most internal matters; in external relations the Coprinceps play a major role. The ideal is that while the status quo on the other regions can be maintained (the Northern Region with Pakistan, Jammu and Ladakh with India), in the Valley, whose overwhelmingly Muslim population have for long been agitating against Indian rule, the Andorra model can be applied. This means India would retain some control, jointly with Pakistan, over matters of defence and external affairs, but in internal and cultural matters, the Valley would be more or less completely autonomous.
Ibarretxe Proposal for the Basque conflict in Spain also offers insights. The Basque agreement is supported by three basic premises:(a) The Basques are a People with their own identity; (b) they have the right to decide their own future; and (c) it is based on respect for the decisions of the inhabitants of the different legal political spheres in which they are situated.
At present, the Basque people are organised in three legal-administrative communities. On the one hand are the Basque Autonomous Community, composed of the provinces of Alava, Bizkaia and Gipuzkoa, and the Province of Navarre, both of which are situated within the Spanish state. On the other are the territories of Iparralde (Lapurdi, Zuberoa and Benafarroa) situated within the French state that do not have their own political administration.
Another creative example is the Sami Parliamentary Assembly, established in 2000, as a joint forum of the parliaments of the Sami indigenous people who reside in the northern regions of Norway, Sweden and Finland. The Sami have been demanding greater control over the land, water and natural resources of their ancient homeland. They elect representatives to their own regional parliaments but are now trying to develop a pan-Sami political institution to better protect their rights. The three Nordic countries have all been pulled up by the UN for their treatment of the Sami and many issues—such as Norway's decision to allow expanded bombing ranges for NATO warplanes—affect the indigenous population cutting across sovereign state borders. The Sami example is a case of an attempt by a partitioned people to craft meaningful political institutions from below, often in the face of indifference from above.
New Caledonia Model Noumea Agreement has fine advice for disputed Kashmir. In 1774, the island was discovered by English captain James Cook. In 1853, under Napoleon III, France officially took its possession. The 1999 Noumea agreement on New Caledonia, where the indigenous Kanaks are now outnumbered by the descendants of European settlers and by other non-Melanesians, maintains French nationality over the colonial possession while establishing the idea of New Caledonia citizenship over a 20-year transition period till a referendum on final status. This example is unappealing in the South Asian context because Kashmir is not a colonial possession. Nevertheless, the notion of shared sovereignty is an interesting one.
Inference: Given sincerity, there is nothing intractable about the Kashmir issue (Dawn December 31, 2017). It is a simple problem involving right of self-determination. An independent Kashmir, as a neutral country, was the favourite choice of Sheikh Abdullah and from the early 1950s to the beginning of the crisis in 1989."Sheikh Abdullah supported 'safeguarding of autonomy' to the fullest possible extent" (Report of the State Autonomy Committee, Jammu, p. 41). Abdullah irked Nehru so much that he had to put Abdullah behind the bars. Bhabani Sen Gupta and Prem Shankar Jha assert that "if New Delhi sincerely wishes to break the deadlock in Kashmir, it has no other alternative except to accept and implement what is being termed as an 'Autonomy Plus, Independence Minus' formula, or to grant autonomy to the state to the point where it is indistinguishable from independence". (Shri Prakash and Ghulam Mohammad Shah (ed.), Towards understanding the Kashmir crisis, p.226).
India should heed advice by its own two foreign secretary J.N. Dixit. He says it is no use splitting legal hair. "Everybody who has a sense of history knows that legality only has relevance up to the threshold of transcending political realities. And especially in inter-state relations… so to quibble about points of law and hope that by proving a legal point you can reverse the process of history is living in a somewhat contrived utopia. It won't work." This is a quote from V Schofield's Kashmir in the Crossfire. Let India begin to talk.
True, honesty, not legal rigmarole will solve the Kashmir tangle.
Sans sincerity, the only Kashmir solution is a nuclear Armageddon. Or, perhaps divine intervention.
Pakistan: How Khanism is Fighting Monkeyism
Nations must demonstrate some level of global age competency; the regime change problems of Pakistan simply didn't start by overthrowing Imran Khan a year ago; it all started many decades ago and continuously kept chipping away the visible wealth and crushing untapped and hidden wealth of talents while so many other nations went straight up in productivity, performances, and profitability, creating far greater opportunities over simple looting and stealing.
Socio-politically, Pakistan is more like a graveyard, haunted by ghosts of corruption; the most noticeable is the silence and lack of bold and straightforward narrative; the solo warrior Imran Khan has already failed as his 1001 narratives laced with justice, integrity, and corrupt free dialogues have only fallen flat on the establishment and majority of muted populace. So narrow in vision and mental reach, unable to decipher 1000 times greater opportunities, supporting the broken systems further destroyed the nation's future.
Pakistani Diaspora is a tragic scene; the largest, most highly qualified, most productive, well-rewarded single, most educated, globally exposed, and well-trained professional group was always treated like garbage. No government was ever capable of adequately communicating and creating bridges of prosperity between Pakistan of the day with global input from this talented group.
The stupidity of the corresponding ministries and the national leadership only proves the broken and corrupt shortsightedness, hurting the long-term vision of Pakistan. Their investment is never safe in Pakistan, and their efforts on any long-term development are continuously thrown out of the window as lingering bureaucracies need to be qualified more to appreciate the global age of competitiveness matters. No further proof is required. Incompetency is widely visible, office-by-office, floor-by-floor, and institution-by-institution; the top Cabinet can only scratch its head as the pillars of corruption have already built tax-free crime-proof lush paradises.
There is no recovery system right now; neither was it there decades ago nor even since the starting gates of independence. Today, in the hands of broken leadership, massively incompetent, and citizenry into slavery is a textbook case of how prolonged diseases of lawlessness finally kill the host. Atlas may help when searching for long-gone nation over previous centuries.
Khanism is now a well-defined nationalism; it has all the qualities and ingredients to lead, advance, and form a legit law-abiding, just society with a fair election. Breaking PTI by tyranny is just on the physical side of things, but not on the national mindshare of the populace and not on the state of mind on the election pulse. This aspect is the hidden feature, an invisible factor, like the nation's bloodstream. This aspect is also the nightmarish reason why the establishment is still so frightened to call elections and still has no single leader to stand up to a solo warrior in national elections. The borderline and for-sale media has already declared PTI as a lost party. They still need to remember the new rise of the power of transformation of the national citizenry toward better awareness of having a just society. They have also missed the fall of the establishment where they chose barbaric tyrannical procedures, torture, and killings and buried themselves in self-created dust storms. No one can comprehend the powers of real and honest elections.
Monkeyism is a visible layer in a deep state of panic. It is a mixture of fake politicians, undecided swinging tribes, and for-sale institutions in their sing-songs labeled as traditional guardians of the nations. Deep uncertainty and constant chaos, although represented as the most extensive populous, protected by cultural divides, economic inequalities, where wealthy elites with multiple passports, and grossly incompetent institutions all combined, sucking the nation in their Draculian fashion in a frenzy without any consideration when and how the host will die. Who will win or loses, so long their beliefs of self-success, no matter how short-sighted and stupid, are not disturbed? Many other nations would have solved such chaos within 100 days. The apparent failure of multiple groups and regional tribes unable to form one message, one blood, one country often fails nations. After 70 years, tribalism must become a single nation. This is the message of the Captain.
Monkeys, once again, need some more pea-nuts to scratch their heads and sell more of their consciousness; corruption steals all remaining talents except lying, deception, and thievery; fears surmount as confidence disappears, greed becomes the only hope, stealing the singular art, and tyranny the only doctrine. Pakistan is not alone, as other significant nations are in the same soups but at different catwalks of economic performance.
Monkeys have no narratives, political wisdom, or economic solution, just simple thievery and open-day freedom from big or small crimes. A grave tragedy exists for the masses, still unable to correctly decipher and throw out the wrong leadership. The fakery is being enforced. Therefore, a sign of enormous failure is lingering and imploding the nation.
Khanism is in a series of sacrifices, Imran Khan with his life in constant danger, his party crushed, and his team in trouble. Khanism, with its traditional and logical support, is already strong enough to win. Still, the lawless and broken but super organized on the corruption fronts, the elite may never allow such transformation. It will deploy all its illegal powers to destroy Khan and Khanism. Killing is the final objective of opposition and the possible risk of all-out anarchy.
Fact: Only Imran Khan decided to fix the cancer of corruption and started eliminating the already sold-out national leadership; he, like all others, had the option to go along and accept the old game but preferred death over corruption. Every century such people are born to change the destiny of a nation, and he is one of them.
No matter what happens and who in power gets the mandate. No parties are competent enough to save the nation, the economic crisis, global affairs, and the general management of a progressive country. Pakistan is already a lost country in financial performance, education, and global age expertise.
Historically nations die and rise to new transformation, typically after massive destruction, civil wars, and intense occupation, the blood and tears under accepted narratives and strange justice systems.
Pakistan may be entering the first phase of collapse where under Khanism, it may rise again as a livable, just society under law and order. Without law and order, a nation can have a downward meltdown and chip away into disorganized tribes. After such do-or-die processes, a country can select a North Korean-style model of extreme power and regiment, reforming a nation but never becoming a Scandinavian-style society.
Pakistan is a colorful nation of multiple cultures and groups all bonded within their religious belief of various degrees pursuing their lives. Still, Imran Khan and his Khanism are completely unmatched by the narratives of dozens of other leaders and their sing-songs. Will Pashtun influence a different kind of stamina and fight the resistance, will Imran Khan, as a Pashtun, set a worldwide example against the fake economy and fascist tyranny in the name of Islamic civil democracy? Will other cultural groups within the nation follow or remain on the sidelines?
If Imran Khan survives and wins the election; only a meritocratic bureaucracy will save the just future, PTI needs a new birth and new talent, with special skills, as there is no political power without economic power, furthermore, without entrepreneurial power there is no economic power. Let the economic intelligentsia of the nation be able to pass exam. Henceforth,  failing to understand the 'mindset hypothesis' the difference between the job seeker and job creator mindsets is the first step to getting eliminated from any serious dialogue on the subject of SME economic recovery. Failing to articulate the 'national mobilization of entrepreneurialism' is the second step to getting eliminated from any economic development activity as a whole.  Long live Imran Khan, Long live Pakistan…The rest is easy.
The Relevance of Religion in India's Act East Policy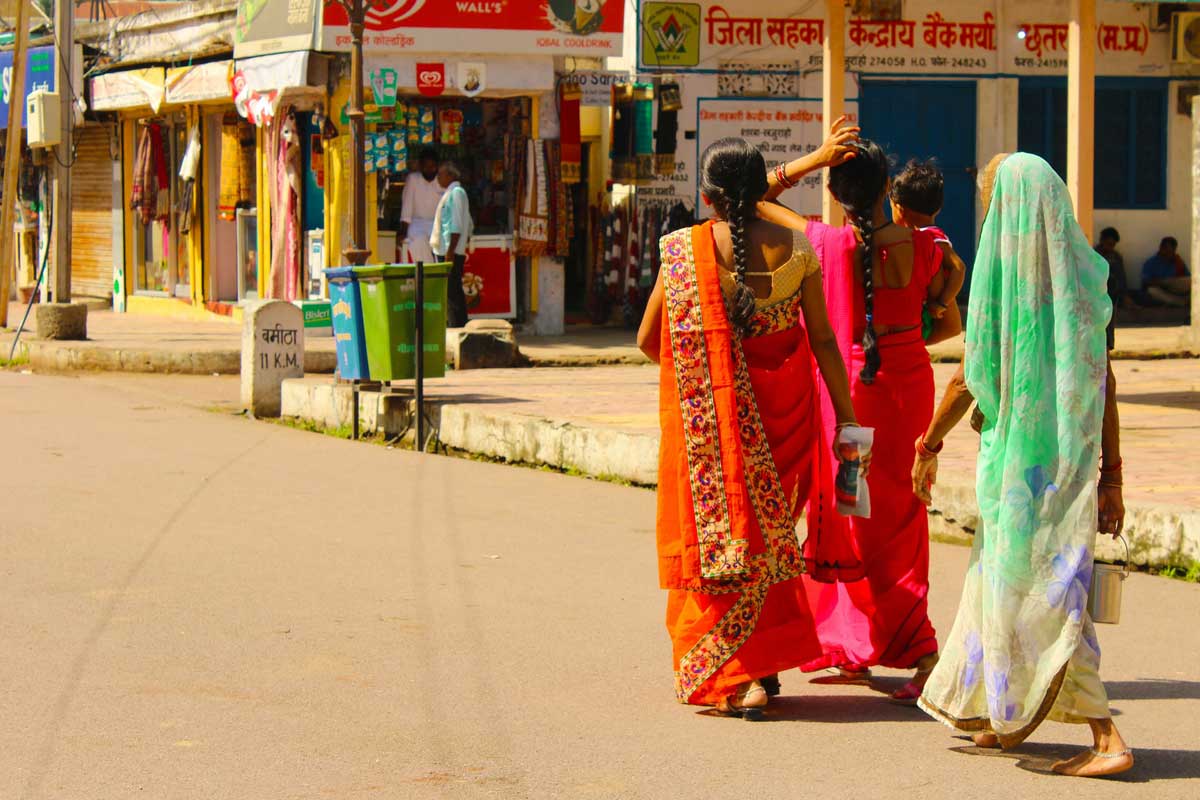 A key pillar of India's Act East Policy, India's latest foreign policy doctrine is culture. It is in this sector, that India is able to build upon the legacy of the Indus Valley Civilisation in tangible terms. Added to this, India's core characteristic of being a secular nation which guarantees every individual the right to preserve his/her cultural heritage, has allowed the country a renowned reputation of secular rising power with a multicultural historical legacy. Indian soil is considered holy ground from where Hinduism, Sikhism, Jainism and Buddhism originated and spread. The country also boasts of a number of sacred Christian, Islamic and Zoroastrian sacred sites. Thus, India's rich and diverse cultural heritage safeguarded by the Indian Constitution became the foundation for its soft power and diplomatic initiatives.
Geopolitical circumstances made India orient its foreign policy to pay attention to the west and Russia during the Cold War era. With the Look East Policy's introduction to India's foreign policy, India began reviving its obstructed ties with East Asia. This became increasingly important to deal with the challenges that came with its economic growth. The increasing population of India desperately needed foreign investment to boost the employment rate, this was facilitated post the 1991 liberalisation reforms. India also provided foreign firms and investors with a large customer base, with only ever grew with India's growing numbers. Thus, now, a number of foreign firms seek to establish business in India, and India too, looks for opportunities to diversify and grow its economy. As a result of the policy advocating to look to the east to cater to India's developmental needs, East Asian firms such as Panasonic, Hyundai, LG, Toyota etc, made a huge impact on the Indian economy, providing not only goods and services but also employment. The decision to deepen ties with East Asia has also been motivated by a desire to counter China's rising influence especially in the Indo-Pacific. While the Look East and subsequent Act East Policy focus on deepening ties with the East, it does not ignore its relations with the West. Thus, rather than a complete reinvention of India's foreign policy, India's Act East Policy merely expands on India's foreign policy, giving it a truly global approach while looking after its self interests. What sets India apart from China in its diplomatic endeavours, is that initiatives and projects involving are not in the sole interest of the country, both parties have something to gain from these deals, making it mutually beneficial.
Speeches by government representatives on international platforms in Asia from 2014 onwards, when the Act East Policy was first flagged off, have a pattern of commencing with highlighting shared cultural links between the partner country and India, to build a sense of solidarity, influencing foreign investment into India. Through the medium of this paper I argue that India's Look East Policy which later evolved into the Look East policy rests heavily on its cultural pillar of which religion and its associated culture is a part. These are an indispensible part of India's soft power as they are not only instruments of coercion, but also bring in tangible monetary returns and create foreign investment in the country.
Similarities
East Asia has been greatly influenced by Buddhism and Sanatana Dharma, which have profound roots in the region's history. India's earliest civilisational network with Southeast Asia, facilitated maritime trade between the eastern Roman Empire, the Han dynasty in China with stopovers on the sea routes in Thai peninsula, Mekong Delta and Indonesian islands thus, allowing for some common elements of culture, religion and society to emerge. In early South East Asia, states and societies were shaped by the fusion of the two religions. Buddhism remains widely practiced in Myanmar, Thailand, Laos, Cambodia, Thailand, and Vietnam, while countries such as Indonesia, Cambodia, and Malaysia have a well established Hindu legacy.
Integration of Hindu and Buddhist traditions into East Asian cultures are not isolated additions to replace traditions or fill in cultural voids, instead these new cultures assimilate into local society. Such an effect is often described as "Hinduization," "Indianization," or "Greater India" in reference to India's cultural impact. Vladimir Braginsky describes India's influence as so widely pervasive in these regions, that it left a mark not only in the cultural but also in the political and social realms. This is reflected in the legacy of the Mons of modern Burma and Thailand, the Malays, the Khmers of Cambodia, and Javanese of Malaysia and Indonesia. Early forms of written script in East Asia are owed to India. In the early centuries CE, written inscriptions were brought from India to adorn the Grand Temples of Borobudur and Prambanan in Java, Angkor-Wat in Cambodia, among others. The official emblems of India and Thailand represent two thriving and tolerant cultures with a majority-Hindu population. Ashoka the Great established the "Lion Capital" in India, and the Buddhist majority in Thailand adopted the bird-like creature "Garuda," which is associated with Hinduism. The association between India and Vietnam extends back over 2,000 years, and the 60,000 Balamon Cham Hindu population in the Southeast Asian country retains their customs of their elders. The 9th-century Prambanan Compound, a 240-temple compound devoted to Lord Shiva and host to images depicting the Ramayana, dominates the panorama of the Yogyakarta-Central Java boundary region in Indonesia.
The line separating Buddhism and Hinduism is unambiguous from Angkor Wat in Cambodia to Taipei in Taiwan, and from Ayutthaya in Thailand to Quang Nam in Vietnam. There exists a popular perception of Lord Buddha and Lord Rama as being incarnations of Lord Vishnu. Similarly, a pantheon of Hindu deities are revered, and epics are recited in Buddhist dominant mainland Southeast Asia, as well as in Shinto-majority Japan and Muslim-majority Indonesia.
The earliest tangible evidence of the presence of Hinduism in South East Asia was discovered in Borneo ,dated to the 4th century was written in Sanskrit, which describes Brahmans performing Vedic sacrifices at the command of local chiefs. Ayodhya, Lavapuri, Kanchanaburi, Chandrapuri, and Vishnulok, named in line with Hindu tradition are names of South East Asian cities. Other examples include Bandar Seri Bagawan "Bandar Shri Bhagwan", the capital of Brunei, Singapore, the city of lions, "Jayakarta" or Jakarta, the city of victory, and Laos, which is named after Lav, the son of Ram.
The earliest ambassadors of Buddhism were dispatched to Myanmar and further eastwards by King Ashoka of the Magadh empire in the India subcontinent , which led to the rapid diffusion of Buddhist culture into local traditions . The viability of using Buddhism as a tool for diplomacy today can be accredited to its reach across the globe. Today there are three types of countries who can be beneficiaries and target countries of "Buddhist Diplomacy"- traditionally Buddhist majority countries (Vietnam, Sri Lanka, etc), countries which do not majorly practice Buddhism but share Buddhist heritage (Afghanistan, Pakistan, etc) and states where Buddhism is gaining traction (such as USA, Italy, Austria and Russia).
Religion in foreign policy
Cultural diplomacy as an instrument of foreign policy entails the mobilisation of physical or abstract cultural assets between two or more countries, which act as the foundation for any country's foreign policy objectives, including political, economic, and strategic goals. It aims at promoting national goals via collaboration by facilitating cultural activities such as cultural festivals, art exhibitions, and other international cultural exchanges. The cultural pillar of the Act East policy prioritises Buddhism, as a locus of India-Southeast Asian ties. Bodh Gaya, the birthplace of Gautam Buddha, is a hallowed site for Southeast Asian Buddhist pilgrims. In 2014, Nalanda University, the ancient seat of Buddhist learning where Buddha himself visited several times, was revived as a result of collaborative efforts between India and Southeast Asian countries, including Brunei, Cambodia, Lao PDR, Myanmar, New Zealand, and Singapore. However, there remain a few impediments blocking India from effectively using Buddhism to exert influence to a greater extent. Though Buddhism originated in India, 97 percent of the those who practise Buddhism are in East and Southeast Asia. Countries such as Indonesia and Thailand attract more Buddhist pilgrims than India. As a result, under the Look East and Act East Policy, efforts have been undertaken to connect to people from East and Southeast Asia. This is where the importance of the Northeast region as a pivot to India's Act East Policy comes into play, as it is the interface between Northeastern India and the South East Asia.
Northeast India offers a lot of avenues for religious tourism, especially for attracting Buddhist pilgrims from East and South East Asia. The Tawang Monastery , the world's second-largest monastery after the Lhasa Monastery in Tibet and the birthplace of the Sixth Dalai Lama, Sangyang Gyatso, is located in Arunachal Pradesh. Increased footfall at the monastery would also be beneficial to India's security interests. Tawang was the first region in Arunachal Pradesh to be attacked by China in 1962, and subsequently remained under Chinese control temporarily. Ever since, China has also been staking claim on the territory , declaring Arunachal Pradesh to belong to South Tibet and not a part of India. Thus, in this case, culture not only ensures economic returns and people to people connectivity through religious tourism, but it is also a way to secure India's security interests and bolster the country's territorial sovereignty.
The Archaeological Survey of India has been actively operating in Vietnam, excavating a monolithic Shiva Linga on the grounds of the My So'n temple complex in 2020. It has taken up similar excavation and preservation projects across Southeast Asia, as it has manpower with the specialised technical knowhow which the host countries lack. Thus, in this way, India's use of its religion has also resulted in strengthening bonds of technical knowledge overseas.
Recent endeavours to boost foreign interest in India's religions and spirituality include the tourism ministry of India's 'Swadesh Darshan Scheme'. In 2019, the Indian Railways ran its first train covering the Buddhist Circuit over a span of eight days of the city of Lord Buddha's birth (Lumbini in Nepal), to over a dozen sites of importance including the place where he achieved enlightenment (Bodh Gaya), gave his first sermon (Sarnath, near Varanasi), and attained Nirvana (Kushinagar). The Indian government has incurred an expenditure of roughly USD 1.5 billion in infrastructure building. This also provides increasing opportunities to local hospitality firms as well as titans such as the Oberoi Group. The project has also seen investment from Japan and the World Bank.
The Ramayana circuit begins in Ayodhya, the birthplace of Lord Rama and traverses through 15 significant sites spread over nine states, and concluding at Rameshwaram, from from where the Ramsetu Bridge extends to Sri Lanka. Infrastructural projects that enhance connectivity have been central to this idea taking off.
Conclusion
India should leverage its shared cultural links, emerging out of religion, on a larger scale in its foreign policy. This would aid foreign investment, which would help the country move towards a robust economy with more participation and better infrastructure. In some cases, religious tourism also helps to strengthen territorial sovereignty by portraying strength in numbers, against the aggressor. The subsequent infrastructural development and connectivity helps to strengthen border security measures. However, much needs to be done to fully realise its potential.
Regional social and income inequality reflects itself in development efforts. While some states such as Uttar Pradesh and Gujarat are the most visible beneficiaries of infrastructure development efforts, the North East states of India lag behind, due to a number of reasons- red tape-ism, challenging terrain, geographical disconnect from the rest of the country, etc. Additionally, India's strained relations with its immediate neighbours also dampen the effectiveness of endeavours for enhanced connectivity and trade based on religious foundations. Not all hope is lost though, with the Kaladan Multimodal Transit Transport Project finally being operationalized from May 9th 2023, more than two decades after it was first approved by the Government of India.
Measurement of Performance Indices or Misrepresentation of India?
According to the recently published (May 24, 2023) Global Slavery Index 2023 (GSI), compiled by the Australian human rights organisation Walk Free, six members of the Group of 20 nations have the largest number of people in modern slavery – either in forced labour or forced marriage. India tops the list with 11 million followed by China with 5.8 million, Russia with 1.9 million, Indonesia with 1.8 million, Turkey with 1.3 million and the United States with 1.1 million.
From the appearance of the first sovereign credit ratings in the 1930s, there is now a plethora of rankings for various performance indicators. Rankings of states, for qualities (ex. transparency), activities (ex. press freedom), policies (ex.corruption), are being used to measure everything from 'happiness' to 'democracy.' Such 'performance' indicators have lately proliferated and strive to act as a pervasive sort of social pressure, almost exclusively for developing countries. These rankings tend to simplify a complex reality while attempting to appear objective.
The Walk Free foundation has been coming up with its Global Slavery Index (GSI) for more than a decade now. But its findings are not free of controversy. According to an article in Social Inclusion 'The GSI aims to, among other objectives, recognize the forms, size, and scope of slavery worldwide as well as the strengths and weaknesses of individual countries. An analysis of the GSI's methods exposes significant and critical weaknesses and raises questions into its replicability and validity.' But what's more troublesome is that the publicity given to the Index is leading to the 'use of this poor data not only by popular culture and reputable magazines and news organisations […], but also by academic journals and high level policy makers […], which can lead to inaccurate policy formulation.'
Earlier, the 2023 'World Happiness Report' was released and India was ranked at 126th position out of 137 countries. Published by the Sustainable Development Solutions Network to the United Nations (UN) these rankings are based on data from the Gallup World Poll, which measures how happy citizens perceive themselves to be. Webster dictionary defines happiness as a state of well being and contentment so an obvious problem with measuring happiness is that it means something different to different people. Yet Finland, almost always, remains the happiest country in the world, followed by Denmark, Iceland, Netherlands Sweden, Norway, Switzerland, Luxembourg and Israel. Apparently crisis ridden Sri Lanka and inflation hit Pakistan are happier than India. As is China despite the evidence of rare protests breaking out in multiple cities against the government's zero-covid policy. And oddly 'happiness' even for countries at war, Russia and Ukraine, has been ranked higher than India in the World Happiness Report, with Russia ranked 70th and Ukraine ranked 92nd. During an event in Bengaluru, External Affairs Minister Dr S Jaishankar dismissed the report and said that he "does not understand the method" to find these indexes which are clearly "mind games."
A similar gloomy picture is painted by other international think tanks. Sweden-based Varieties of Democracy Institute (V-Dem) had said that India has joined the ranks of Afghanistan, Brazil and Myanmar in "witnessing the most dramatic increases" in political polarisation. V-Dem categorises India as one of the "worst autocratisers" of the last decade. The annual report by Freedom House, the Washington-based pro-democracy think tank and watchdog rated India 'partially free' its report for a third straight year, with a cumulative score of 66 out of 100, on parameters such as political rights and civil liberties. The Economist Intelligence Unit (EIU), a division of UK's Economist Group categorised India as a "flawed democracy" in its 'Democracy Index.' Is there robust evidence that democracy is in decline in India? What is the measure of democracy?
Sociologist Dr Salvatore Babones of the University of Sydney believes that India is an 'extraordinarily successful democracy.' At the India Today Conclave in Mumbai in November 2022, he said that, "India is the world's biggest democratic success story. It is the only postcolonial well-institutionalised democracy." He has argued that in a statistical sense, India being the world's 'largest' democracy is irrelevant because democracy is unrelated to country size. The relevant factor for India is that it is the world's 'poorest' democracy. If we take peaceful transfer of power with free and transparent elections, as the most basic measures of democracy then India can be categorised as a well institutionalised democracy. It is the only democracy in the world with a GDP for capital of less than about $10000 per head. Other democracies at these levels of income exist in eastern Europe which became independent only about three decades ago, and had to become democratic in order to join the European union. Truly, unambiguously indigenously developed democracies then exist in the West. India is also the world's only post colonial state to remain a democracy throughout its entire 75 years of independence.
Indices have gained favour in the past two decades as indicators of regional and national growth of a country, and have become widely popular symbols of multidimensional welfare. These indices are built on a set of indicators using the most recent published articles. Data is then usually submitted for an handpicked 'expert' consultation to validate the ascribed rankings, but not necessarily alter them. Scandinavian countries Denmark, Iceland, Netherlands Sweden, Norway invariably top the indices. That poor, developing countries tend to be at the bottom of these rankings is no longer surprising. It becomes pertinent to ask whether these indices reflect generalisations based on a small number of widely published but non representative media articles?
Rankings have significant limitations when it comes to recognising the achievements of countries beyond the Anglosphere. For instance, the Global Hunger Index 2022 released by Concern Worldwide and Welt Hunger Hilfe, Non-Government Organisations from Ireland and Germany respectively, has ranked India at 107 among 121 countries. The report chooses to deliberately ignore efforts made by the Government to ensure food Security for the population especially during the Covid Pandemic. Three out of the four indicators used for calculation of the index are related to the health of Children and cannot be representative of the entire population. The fourth indicator estimate of proportion of undernourished population is based on an opinion poll conducted on a very small sample size of 3000, in which respondents were asked questions like 'During the last 12 months, was there a time when, because of lack of money or other resources: You were worried you would not have enough food to eat? You ate less than you thought you should?'
Another example is the Climate Change Performance Index (CCPI) 2023 which has ranked India in 8th place. India is the only G20 country in the top ten climate change performers in this index the first three ranks were purposely kept left out as no country performed well enough to be placed as first, second or third, Denmark And Sweden were placed on fourth and fifth place respectively. Compare this to the Environment performance index 2022, measured by Yale and Columbia University which has ranked India at the very bottom of the list at 180, after Vietnam (178), Bangladesh (177), and Pakistan (176). The dichotomy in the ratings indicates a clear unscientific bias in the methodology.
Human Development Index for 2021-22 released by the UN developed program UNDP, India was ranked 132nd out of 191 countries. World Press Freedom Index, 2022 released by Reporters Without Borders ranked India at 150th out of 180 countries. Even Hong Kong, where Beijing has led a brutal crackdown to punish critics and silence dissenters, fundamentally altering the life for Hong Kongers, ranks above India at 148.
Organisations that build indexes are reluctant to share the data through which they arrive at their conclusions. The Union government tried to engage with the Economist Intelligence Unit (EIU) which has ranked India on the 53rd spot and as a 'flawed democracy' seeking details on the parameters used in the rankings. However, according to a report in the media, the EIU did not share the methodology adopted to deduce the rankings. Most of these rankings can be criticised on methodological ground with the need to improve indicators and the underlying calculative operations. There is a possibility that growth systematically mis-measured or measured less reliability for developing countries. For instance, growth is more volatile in countries where agriculture constitutes a large part of the economy. Numerous index designs have been put forward, yet little is understood about their reliability. Ideally an index construction involves decisions related to indice selection, scale of analysis, measurement errors, data transformation and weighting – each of which is imbued with uncertainty due to decisions made by the index developer.
Rankings hold interest for multiple audiences, and whether we think they should, or not it seems there is an appetite for them. Factors like culture, language and resources strongly influence the rankings and buttress the dominance of the global north. The only remarkable thing about these global rankings is that they are so unremarkable, reinforcing our intuitive expectation that European, especially Scandinavian countries rank high, and countries from the global south figure lower. Suffice to say that they are neither scientific nor multilaterally validated.