TRUMP'S 25 JULY 2019 PHONE-CALL TO ZELENSKY
Since this news-report is going to be especially harsh regarding today's Democratic Party in the United States, readers should be aware that until that Party nominated Hillary Clinton in 2016, this writer was, and consistently voted as, a Democrat, and that I have never been, and never could be, a Republican. In no way does this article reflect a Republican viewpoint. It is not partisan — not favoring one person's viewpoint over any other's. (Though it does favor trustworthy evidence over untrustworthy hearsay and witnesses, etc.) This article is written by a consistent progressive, which means a person whose top value is truth, nothing else than 100% honesty and reflecting only personally verified sources, real facts. Intense care has therefore been taken in checking and cross-checking and validating information before accepting here anything as constituting information instead of as being disinformation (which is sadly rampant). The following article is written only because it reports what my own independent researches have found to be the actual case regarding what is now commonly called "Ukrainegate" (the focus of the impeachment-proceedings against U.S. President Donald Trump).
The 'news'-media and the Democrats have been grossly misrepresenting what the "Ukrainegate" narrative and the impeachment proceedings against the current U.S. President are all about; and, as a result of this widespread misinformation, ABC News headlined on November 18th, "70% of Americans say Trump's actions tied to Ukraine were wrong: POLL", and reported that "32%, say they made up their minds about impeaching the president before the news broke about Trump's July phone-call with Ukrainian President Volodymyr Zelenskiy, in which Trump urged his Ukrainian counterpart to investigate former Vice President Joe Biden and his son, Hunter." This poll found that 100% of the 506 scientifically sampled respondents had heard at least some of the impeachment hearings, and that 51% of them agreed with the statement, "President Trump's actions were wrong and he should be impeached by the House and removed from office by the Senate," while 6% agreed instead with "President Trump's actions were wrong and he should be impeached by the House but NOT removed from office by the Senate." 25% agreed instead with "President Trump's actions were NOT wrong."
However, far more was actually involved in this phone-call than allegations against the Bidens; and those allegations regarding the Bidens have themselves been grossly misrepresented in the press, as this article will show, and will document in its links to the actual and most trustworthy evidence in the case. (Of course, the very best evidence is the call itself, and that will therefore be the first thing linked to and discussed here.)
Furthermore, the American public should have been far more skeptical about the Ukrainegate narrative than they were, because, at first, Democrats were trying to use, as their ground on which to impeach Trump — and thereby to install the current Vice President Mike Pence as being America's President — Trump's having colluded with Russia in order to win the 2016 election against Hillary Clinton, but that effort failed because it was false and was based on highly questionable evidence, supplied largely through a firm, Crowdstrike, that the Democratic National Committee had hired in order to find dirt against then-candidate and now-President Trump. Now the Democrats' ground, for replacing President Donald Trump by his Vice President Mike Pence, is that in Trump's 25 July 2019 phone-call to Ukraine's new President Volodmyr Zelensky, Trump supposedly pressured Zelensky to have Joe Biden investigated.
One of the first signs of a liar is that the person switches his story — changes to a new and different reason for 'justifying' his actions (in this case, impeachment) — and this clearly is being done now by the Democrats and the 'news'-media, in order to replace President Donald Trump by his Vice President Mike Pence. Consequently: Americans are insufficiently suspicious against the present impeachment hearings. Americans need to examine carefully beyond the mere surface — much deeper. The links here are provided in order to facilitate the reader's direct access to the highest quality (i.e., most trustworthy) evidence in the case, so that the reader may see, on one's own, what the 'news'-media do not report.
25 September 2019 was when a clear and copyable version of the transcript of that complete July 25th phone conversation finally became published, online, by Rhode Island's Providence Journal; and here is the only passage in the complete transcript where Trump mentioned Biden (three times, in fact — the only three times that the word "Biden" appears in the entire transcript):
Rudy [Giuliani] very much knows what's happening and he is a very capable guy. If you could speak to him, that would be great. The former ambassador
[to Ukraine]
from the United States, the woman [Marie Yovanovitch], was bad news and the people she was dealing with in the Ukraine were bad news so I just want to let you know that. The other thing, there's a lot of talk about Biden's son, that Biden stopped the prosecution and a lot of people want to find out about that so whatever you can do with the [U.S.] Attorney General [William Barr] would be great. Biden went around bragging that he stopped the prosecution, so if you can look into it … It sounds horrible to me.
What "prosecution," of whom, for what, and why? The media ignore those questions. when they aren't simply assuming an answer to them. But no such answer ought to be assumed. Nor should these important questions be ignored. Here, the answers to those questions will be documented.
Furthermore, elsewhere in that conversation, Trump said:
I would like you to do us a favor though because our country has been through a lot and Ukraine knows a lot about it. I would like you to find out what happened with this whole situation with Ukraine, they say Crowdstrike. I guess you have one of your wealthy people. The server, they say Ukraine has it.
Zelensky responded by asserting that "the next prosecutor general [in Ukraine] will be 100% my person" and that "he or she will look into the situation, specifically to the company [Crowdstrike] that you mentioned in this issue." Nothing at all was said by Zelensky about any Biden, at any point in the entire phone-call. It wasn't mainly about the Bidens such as the press alleges to be the case.
In fact: the "favor" that Trump was asking about wasn't concerning the Bidens, but it instead concerned the investigation that Trump's Attorney General (referenced here when Trump said "whatever you can do with the Attorney General would be great") is now heading, into the question of why Obama's FBI and entire intelligence community had proceeded with the highly suspect Christopher Steele and Crowdstrike report that the Democratic National Committee had hired under Obama in order to come up with allegations to use against Trump, and why the Obama Administration never demanded to inspect the DNC's own server in order to examine the key physical evidence in the alleged Russiagate case against Trump — much less, what testimony and evidence Julian Assange might have in the alleged Russiagate case. What did Trump mean when he said "The server, they say Ukraine has it"? Did Trump actually think that Zelensky could supply that physical evidence? What did he mean? What was he asking of Zelensky when Trump said, "The server, they say Ukraine has it"?
One can't understand the impeachment proceedings against Donald Trump unless one understands accurately what was happening in Ukraine and what the motivations were of the persons who were involved in U.S.-Ukraine policy, first under U.S. President Barack Obama, and then under his successor Donald Trump. Information will be presented here, about those matters, which probably won't come up in the House impeachment hearings. These matters are likelier to be publicly discussed afterward, when the case goes to the Senate, but might be too 'sensitive' to be brought up even there — especially if they make both Democratic and Republican officials look bad, such as, for example, if both Democrats and Republicans had participated in a February 2014 coup against, and overthrowing, Ukraine's democratically elected Government, and — if that happened, as we will show it did — how this fact might affect Trump's relationship with Zelensky. So: a lot is to be shown here, and this will be information that the 'news'-media have been hiding from the public, not reporting to the public.
There are many instances of U.S. coups that the Government lied about and that afterward had negative blowback. The 1953 U.S. coup against Iran's democratically elected Government wasn't revealed to the American public until decades after it had happened. It had long been alleged to have been a 'democratic revolution' in Iran. Our Government and media have been lying to us for a long time, and not only about 'WMD in Iraq'. We shall be documenting here that that 1953 coup in Iran (and other similar instances by the U.S. Government) is being repeated (yet again) in the case of the February 2014 U.S. coup that occurred in Ukraine. The regime is very effective at lying, at deceiving, at manipulating, its public, no less now than it was then. Without understanding the reality of Obama's coup in Ukraine, there is no way of honestly explaining Ukrainegate. The 1953 Iran coup produced, as blowback, the Islamic Revolution in Iran in 1979. Obama's 2014 coup in Ukraine likewise is having its blowbacks, but of different types.
TRUMP'S PURPOSE IN THE 25 JULY 2019 CALL TO ZELENSKY
The argument to be presented here is that Trump, in this phone-call, and generally, was trying not only to obtain help with evidence-gathering in the "Crowdstrike" matter (which A.G. Barr is now investigating, and which also is the reason why Trump specifically mentioned "Crowdstrike" at the only instance in the phone-call where he was requesting a "favor" from Zelensky), but to change the policy toward Ukraine that had been established by Obama (via Obama's coup and its aftermath). This is a fact, which will be documented here. Far more than politics was involved here; ideology was actually very much involved. Trump was considering a basic change in U.S. foreign policies. He was considering to replace policies that had been established under, and personnel who had been appointed by, his immediate predecessor, Barack Obama. Democrats are extremely opposed to any such changes. This is one of the reasons for the renewed impeachment-effort by Democrats. They don't want to let go of Obama's worst policies. But changing U.S. foreign policy is within a President's Constitutional authority to do.
Trump fired the flaming neoconservative John Bolton on 10 September 2019. This culminated a growing rejection by Trump of neoconservatism — something that he had never thought much about but had largely continued from the Obama Administration, which invaded and destroyed Libya in 2011, Syria in 2012-, Yemen in 2015-, and more — possibly out-doing even George W. Bush, who likewise was a flaming neocon. Trump's gradual turn away from neoconservatism wasn't just political; it was instead a reflection, on his part, that maybe, just maybe, he had actually been wrong and needed to change his foreign policies, in some important ways. (He evidently still hasn't yet figured out precisely what those changes should be.)
For example, on 15 November 2019, the impeachment focus was on the testimony of Marie Yovanovitch, whom Trump had recently (in May 2019) fired as the Ambassador to Ukraine. Democrats presented her as having been the paradigm of professionalism and nonpartisanship in America's foreign service. She was actually a neoconservative who had been appointed as an Ambassador first by President George W. Bush on 20 November 2004, after her having received an M.S. from the National War College in 2001. Obama appointed her, on 18 May 2016, to replace Geoff Pyatt (shown and heard in this video confidentially receiving instructions from Obama's agent controlling Ukraine-policy, Victoria Nuland) as the Ambassador to Ukraine. Obama had selected Yovanovitch because he knew that (just like Pyatt) she supported his polices regarding Ukraine and would adhere to his instructions. Yovanovitch was part of Obama's team, just as she had previously been part of George W. Bush's team. All three of them were staunch neoconservatives, just as Ambassador Pyatt had been, and just as Victoria Nuland had been, and just as Joe Biden had been.
A neoconservative believes in the rightfulness of American empire over this entire planet, even over the borders of the other nuclear superpower, Russia. Obama's standard phrase arguing for it was "The United States is and remains the one indispensable nation", meaning that all other nations are "dispensable." This imperialistic belief was an extension of Yale's 'pacifist' pro-Nazi America First movement, which was supported by Wall Street's Dulles brothers in the early 1940s, and which pro-Nazi movement Trump himself has prominently praised. Unlike the progressive U.S. President Franklin Delano Roosevelt, who had planned the U.N. in order to be the anti-imperialist emerging first-ever global world government of nations, which would democratically set and ultimately enforce international laws of a new global federation of nations — a global democratic federation of sovereign republics — neoconservatives are U.S. imperialists, who want instead to destroy the U.N., and to extend American power over the entire world, make America not only the policeman to the world but the lawmaker for the world, and the judge jury and executioner of the world, the global dictator. The U.N. would be weakened to insignificance. This has gradually been occurring. It continued even after what had been thought to have been the 1991 end of the Cold War, and after Obama won a Nobel Peace Prize in 2009 for his deceptive rhetoric. Yale's John Bolton was the leading current proponent of the America First viewpoint, much more straightforward in his advocacy of it than the far wilier Obama was; and, until recently, Trump supported that unhedged advocacy for the neoconservative viewpoint: U.S. imperialism. Regarding the campaign to take over Russia, however, he no longer does — he has broken with Bolton on that central neoconservative goal, and he is trying to reverse that policy, which had been even more extreme than Obama's policy towards Russia was (which policy had, in fact, produced the coup in Ukraine).
When the Cold War had supposedly ended in 1991, it ended actually only on the Russian side, but secretly it continued and continues on as policy on the American imperialists' side. The neoconservative side, which controlled the U.S. Government by that time (FDR's vision having been destroyed when Ronald Reagan entered the White House in 1981), has no respect whatsoever for Russia's sovereignty over its own land, and certainly not over the land of Russia's neighbors, such as Ukraine, which has a 1,625-mile border with Russia. Neoconservatives want U.S. missiles to be pointed at Moscow all along Russia's border. That would be as if Russia had wanted to position Russian missiles all along Canada's and Mexico's borders with the U.S.; it would disgust any decent person, anywhere, but neoconservatives aren't decent people. Neoconservatives (U.S. imperialists) seek for all of Russia's neighbors to become part of the U.S. empire, so as to isolate Russia and then become able to gobble it up. All neoconservatives want this ultimately to happen. Their grasp for power is truly limitless. Only in the tactical issues do they differ from one-another.
In her testimony behind closed doors to Senators, on 11 October 2019, Yovanovich stated her views regarding what America's policies toward Ukraine should be, and these were Obama's policies, too; these views are the neoconservative outlook [and my own comments in brackets here will indicate her most egregious distortions and lies in this key passage from her]:
Because of Ukraine's geostrategic position bordering Russia on its east, the warm waters of the oil-rich Black Sea to its south, and four NATO allies to its west, it is critical to the security of the United States [this is like saying that Mexico and Canada are crucial to the security of Russia — it's a lie] that Ukraine remain free and democratic [meaning, to neoconservatives, under U.S. control], and that it continue to resist Russian expansionism [like Russia cares about U.S. expansionism over all of the Western Hemisphere? Really? Is that actually what this is about? It's about extending U.S. imperialism on and across Russia's border into Russia itself] Russia's purported annexation of Crimea [but, actually, "Clear and convincing evidence will be presented here that, under U.S. President Barack Obama, the U.S. Government had a detailed plan, which was already active in June 2013, to take over Russia's main naval base, which is in Sevastopol in Crimea, and to turn it into a U.S. naval base."], its invasion of Eastern Ukraine, and its defacto control over the Sea of Azov, make clear Russia's malign intentions towards Ukraine [not make clear Russia's determination not to be surrounded by enemies — by U.S.-stooge regimes. For Russia to avoid that is 'malign', she says]. If we allow Russia's actions to stand, we will set a precedent that the United States will regret for decades to come. So, supporting Ukraine's integration into Europe and combating Russia' s efforts to destabilize Ukraine [Oh, America didn't do that destabilization?] have anchored our policy since the Ukrainian people protested on the Maidan in 2014 and demanded to be a part of Europe and live according to the rule of law [But Ukrainians before Obama's takeover of Ukraine in February 2014 didn't actually want to be part of the EU nor of NATO, and they considered NATO to be a threat to Ukraine. "In 2010, Gallup found that whereas 17% of Ukrainians considered NATO to mean 'protection of your country,' 40% said it's 'a threat to your country'."] That was U.S. policy when I became ambassador in August 2016 [after Obama's successful coup there took over its media and turned Ukrainian opinion strongly against Russia], and it was reaffirmed as that policy as the policy of the current administration in early 2017. [Yes, that's correct, finally a truthful assertion from her. When Trump first came into office, he was a neoconservative, too.] The Revolution of Dignity [you'll see here the 'dignity' of it] and the Ukrainian people's demand to end corruption forced the new Ukrainian Government to take measures to fight the rampant corruption that long permeated that country's political and economic systems [and that still do, and perhaps more now than even before].
That's just one example — it's about the role of Ambassador Yovanovitch. But the focus of Ukrainegate isn't really that. It's not Yovanovitch. It is what Trump was trying to do, and what Joe Biden was trying to do, and what Obama had actually done. It is also about Joe Biden's son Hunter, because this is also about contending dynasties, and not only about contending individuals. Trump isn't certain, now, that he wants to continue being a full-fledged neoconservative, and to continue extending Obama's neoconservative policies regarding Ukraine. So: this is largely about what those policies actually were. And here is how Joe Biden comes into the picture, because Democrats, in trying to replace President Donald Trump by a President Mike Pence, are trying to restore, actually, Barack Obama's policy in Ukraine, a policy of which the Bidens themselves were very much Obama's agents, and Mike Pence would be expected to continue and extend those policies. Here will be necessary to document some personal and business relationships that the U.S. news-media have consistently been hiding and even lying about, and which might not come up even in the expected subsequent Senate hearings about whether to replace Trump by Pence:
Early Elections in Canada: Will the Fourth Wave Get in the Way?
On August 15, Justin Trudeau, the Prime Minister of Canada and leader of the Liberal Party, announced an early parliamentary election and scheduled it for September 20, 2021. Canadian legislation allows the federal government to be in power up to 5 years, so normally, the elections should have been held in 2023. However, the government has the right to call early elections at any time. This year, there will be 36 days for the pre-election campaigns.
At the centre of the Liberals' election campaign is the fight against the COVID-19 epidemic in Canada and the economic recovery. The coronavirus has also become a motivator for early elections. In his statement, Justin Trudeau emphasised that "Canadians need to choose how we finish the fight against COVID-19 and build back better. Canadians deserve their say, and that's exactly what we are going to give them." Thus, the main declared goal of the Liberals is to get a vote of confidence from the public for the continuation of the measures taken by the government.
The goal, which the prime minister did not voice, is the desire of the Liberal Party to win an absolute majority in the Parliament. In the 2019 elections, the Liberals won 157 seats, which allowed them to form a minority government, which is forced to seek the support of opposition parties when making decisions.
The somewhat risky move of the Liberals can be explained. The Liberals decided to take advantage of the high ratings of the ruling party and the prime minister at the moment, associated with a fairly successful anti-COVID policy, hoping that a high level of vaccination (according to official data, 71% of the Canadian population, who have no contraindications, are fully vaccinated and the emerging post-pandemic economic recovery will help it win a parliamentary majority.
Opinion polls show that the majority of Canadians approve Trudeau's strategy to overcome the coronavirus pandemic. Between the 2019 elections and the onset of the COVID-19 pandemic, Trudeau's government was unpopular, with ratings below 30%. Unlike Donald Trump, Trudeau's approval rating soared after the outbreak of the pandemic to 55%. During the election campaign, the rating of the Liberal Party decreased and was 31.6% on September 16, which reduces the chances of a landslide victory.
Trudeau left unanswered the question of whether he'd resign if his party fails to win an absolute majority in the elections.
Leaders of opposition parties—the Conservative Party, the New Democratic Party, Bloc Québécois, and the Green Party—criticised Trudeau's decision to call early elections, considering the decision inappropriate for the timing and situation with regard to the risk of the fourth wave of the coronavirus epidemic. They stressed that the government's primary task should be taking measures to combat the pandemic and restore the economy, rather than trying to hold onto power.
The on-going pandemic will change the electoral process. In the event of a fourth wave, priority will be given to postal voting. Liberal analysts are concerned that the registration process to submit ballots by mail could stop their supporters from voting, thereby undermining Trudeau's drive to reclaim a majority government. However, postal voting is the least popular among voters of the Conservative Party, and slightly more popular among voters of the Liberal and New Democratic parties. The timeframe for vote-counting will be increased. While ballots are usually counted on the morning after election day, it can take up to five days for postal voting.
One of the key and most attractive campaign messages of the Liberal Party is the reduction of the average cost of childcare services. Liberals have promised to resolve this issue for many years, but no active action has been taken. Justin Trudeau noted that the pandemic has highlighted the importance of this issue.
As in the 2019 elections, the Liberal Party's key rival will be the Conservative Party, led by new leader Erin O'Toole. The Conservative Party's rating a five days before the election was 31.3%. Conservatives suggest a different approach to childcare—providing a refundable child tax subsidy that covers up to 75% of the cost of kindergarten for low-income families. Trudeau has been harshly criticised by the Conservatives in connection with the scale of spending under his leadership, especially during the pandemic, and because of billion-dollar promises. In general, the race will not be easy for the conservative O'Toole. This is the first time he is running for the post of prime minister, in contrast to Justin Trudeau. Moreover, the Conservative Party of Canada is split from within, and the candidate is faced with the task of consolidating the party. The Conservative will have to argue against the billion-dollar promises which were made by the ruling Liberals before the elections.
The leaders of the other parties have chances to increase their seats in Parliament compared to the results of the 2019 elections, but they can hardly expect to receive the necessary number of votes to form a government. At the same time, the personal popularity of Jagmeet Singh, the candidate from the New Democratic Party, is growing, especially among young people. The level of his popularity at the end of August was 19.8%. Singh intends to do everything possible to steal progressive voters from the Liberal Party and prevent the formation of a Liberal-majority government. Singh will emphasise the significant role of the NDP under the minority government in the context of the COVID-19 pandemic and highlight that it was the New Democratic Party that was able to influence government decisions and measures to support the population during the pandemic.
Bloc Québécois leader Yves-François Blanchet, whose popularity level was 6.6%, intends to increase the Bloc's presence in Parliament and prevent the loss of votes in the province of Quebec in favour of the Liberal Party. According to him, it is fundamentally important to protect the French language and the ideas of secularism. The Bloc Québécois is also not interested in the formation of a majority government by the Liberals.
Green Party leader Annamie Paul is in a difficult position due to internal party battles. Moreover, her rating is low: 3.5%. Higher party officials have even tried to pass a no-confidence vote against her. Annamie Paul's goal is, in principle, to get a seat in Parliament in order to be able to take part in voting on important political issues. The Greens are focused on climate change problems, the principles of social justice, assistance to the most needy segments of the population, and the fight against various types of discrimination.
Traditionally, foreign policy remains a peripheral topic of the election campaign in Canada. This year, the focus will be on combating the COVID-19 epidemic, developing the social sphere, and economic recovery, which will push foreign policy issues aside even further.
The outcome of the elections will not have a significant impact on Russian-Canadian relations. An all-party anti-Russian consensus has developed in Canada; none of the parties have expressed any intention of developing a dialogue with Russia.
From our partner RIAC
Interpreting the Biden Doctrine: The View From Moscow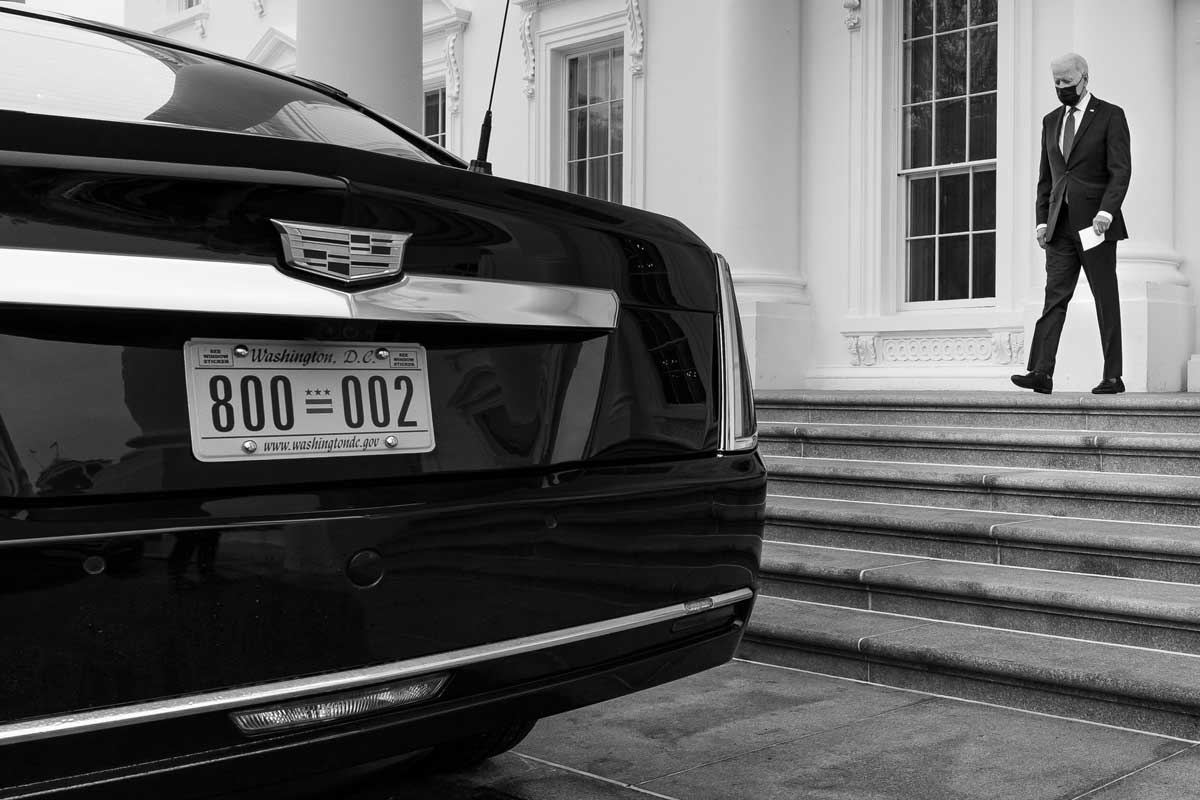 It is the success or failure of remaking America, not Afghanistan, that will determine not just the legacy of the Biden administration, but the future of the United States itself.
The newly unveiled Biden doctrine, which renounces the United States' post-9/11 policies of remaking other societies and building nations abroad, is a foreign policy landmark. Coming on the heels of the U.S. withdrawal from Afghanistan, it exudes credibility. Indeed, President Biden's moves essentially formalize and finalize processes that have been under way for over a decade. It was Barack Obama who first pledged to end America's twin wars—in Iraq and Afghanistan—started under George W. Bush. It was Donald Trump who reached an agreement with the Taliban on a full U.S. military withdrawal from Afghanistan in 2021. Both Obama and Trump also sought, albeit in strikingly different ways, to redirect Washington's attention to shoring up the home base.
It is important for the rest of the world to treat the change in U.S. foreign policy correctly. Leaving Afghanistan was the correct strategic decision, if grossly overdue and bungled in the final phases of its implementation. Afghanistan certainly does not mean the end of the United States as a global superpower; it simply continues to be in relative and slow decline. Nor does it spell the demise of American alliances and partnerships. Events in Afghanistan are unlikely to produce a political earthquake within the United States that would topple President Biden. No soul searching of the kind that Americans experienced during the Vietnam War is likely to emerge. Rather, Washington is busy recalibrating its global involvement. It is focusing even more on strengthening the home base. Overseas, the United States is moving from a global crusade in the name of democracy to an active defense of liberal values at home and Western positions abroad.
Afghanistan has been the most vivid in a long series of arguments that persuaded Biden's White House that a global triumph of liberal democracy is not achievable in the foreseeable future. Thus, remaking problematic countries—"draining the swamp" that breeds terrorism, in the language of the Bush administration—is futile. U.S. military force is a potent weapon, but no longer the means of first resort. The war on terror as an effort to keep the United States safe has been won: in the last twenty years, no major terrorist attacks occurred on U.S. soil. Meantime, the geopolitical, geoeconomic, ideological, and strategic focus of U.S. foreign policy has shifted. China is the main—some say, existential—challenger, and Russia the principal disrupter. Iran, North Korea, and an assortment of radical or extremist groups complete the list of adversaries. Climate change and the pandemic have risen to the top of U.S. security concerns. Hence, the most important foreign policy task is to strengthen the collective West under strong U.S. leadership.
The global economic recession that originated in the United States in 2007 dealt a blow to the U.S.-created economic and financial model; the severe domestic political crisis of 2016–2021 undermined confidence in the U.S. political system and its underlying values; and the COVID-19 disaster that hit the United States particularly hard have all exposed serious political, economic, and cultural issues and fissures within American society and polity. Neglecting the home base while engaging in costly nation-building exercises abroad came at a price. Now the Biden administration has set out to correct that with huge infrastructure development projects and support for the American middle class.
America's domestic crises, some of the similar problems in European countries, and the growing gap between the United States and its allies during the Trump presidency have produced widespread fears that China and Russia could exploit those issues to finally end U.S. dominance and even undermine the United States and other Western societies from within. This perception is behind the strategy reversal from spreading democracy as far and wide as Russia and China to defending the U.S.-led global system and the political regimes around the West, including in the United States, from Beijing and Moscow.
That said, what are the implications of the Biden doctrine? The United States remains a superpower with enormous resources which is now trying to use those resources to make itself stronger. America has reinvented itself before and may well be able to do so again. In foreign policy, Washington has stepped back from styling itself as the world's benign hegemon to assume the combat posture of the leader of the West under attack.
Within the collective West, U.S. dominance is not in danger. None of the Western countries are capable of going it alone or forming a bloc with others to present an alternative to U.S. leadership. Western and associated elites remain fully beholden to the United States. What they desire is firm U.S. leadership; what they fear is the United States withdrawing into itself. As for Washington's partners in the regions that are not deemed vital to U.S. interests, they should know that American support is conditional on those interests and various circumstances. Nothing new there, really: just ask some leaders in the Middle East. For now, however, Washington vows to support and assist exposed partners like Ukraine and Taiwan.
Embracing isolationism is not on the cards in the United States. For all the focus on domestic issues, global dominance or at least primacy has firmly become an integral part of U.S. national identity. Nor will liberal and democratic ideology be retired as a major driver of U.S. foreign policy. The United States will not become a "normal" country that only follows the rules of realpolitik. Rather, Washington will use values as a glue to further consolidate its allies and as a weapon to attack its adversaries. It helps the White House that China and Russia are viewed as malign both across the U.S. political spectrum and among U.S. allies and partners, most of whom have fears or grudges against either Moscow or Beijing.
In sum, the Biden doctrine does away with engagements that are no longer considered promising or even sustainable by Washington; funnels more resources to address pressing domestic issues; seeks to consolidate the collective West around the United States; and sharpens the focus on China and Russia as America's main adversaries. Of all these, the most important element is domestic. It is the success or failure of remaking America, not Afghanistan, that will determine not just the legacy of the Biden administration, but the future of the United States itself.
From our partner RIAC
AUKUS aims to perpetuate the Anglo-Saxon supremacy
On September 15, U.S. President Joe Biden worked with British Prime Minister Boris Johnson and Australian Prime Minister Scott Morrison together to unveil a trilateral alliance among Australia-U.K.-U.S. (AUKUS), which are the major three among the Anglo-Saxon nations (also including Canada and New Zealand). Literally, each sovereign state has full right to pursue individual or collective security and common interests. Yet, the deal has prompted intense criticism across the world including the furious words and firm acts from the Atlantic allies in Europe, such as France that is supposed to lose out on an $40-billion submarine deal with Australia to its Anglo-Saxon siblings—the U.K. and the U.S.
Some observers opine that AUKUS is another clear attempt by the U.S. and its allies aggressively to provoke China in the Asia-Pacific, where Washington had forged an alliance along with Japan, India and Australia in the name of the Quad. AUKUS is the latest showcase that three Anglo-Saxon powers have pretended to perpetuate their supremacy in all the key areas such as geopolitics, cybersecurity, artificial intelligence, and quantum computing. In short, the triple deal is a move designed to discourage or thwart any future Chinese bid for regional hegemony. But diplomatically its impacts go beyond that. As French media argued that the United States, though an ally of France, just backstabs it by negotiating AUKUS in secret without revealing the plan. Given this, the deal among AUKUS actually reflects the mentality of the Anglo-Saxon nations' superiority over others even if they are not outrageously practicing an imperialist policy in the traditional way.
Historically, there are only two qualified global powers which the Europeans still sometimes refer to as "Anglo-Saxon" powers: Great Britain and the United States. As Walter Mead once put it that the British Empire was, and the United States is, concerned not just with the balance of power in one particular corner of the world, but with the evolution of what it is today called "world order". Now with the rise of China which has aimed to become a global power with its different culture and political views from the current ruling powers, the Anglo-Saxon powers have made all efforts to align with the values-shared allies or partners to create the strong bulwarks against any rising power, like China and Russia as well. Physically, either the British Empire or the United States did or does establish a worldwide system of trade and finance which have enabled the two Anglo-Saxon powers to get rich and advanced in high-technologies. As a result, those riches and high-tech means eventually made them execute the power to project their military force that ensure the stability of their-dominated international systems. Indeed the Anglo-Saxon powers have had the legacies to think of their global goals which must be bolstered by money and foreign trade that in turn produces more wealth. Institutionally, the Anglo-Saxon nations in the world—the U.S., the U.K, Canada, Australia and New Zealand—have formed the notorious "Five eyes alliance" to collect all sorts of information and data serving their common core interests and security concerns.
This is not just rhetoric but an objective reflection of the mentality as Australian Foreign Minister Payne candidly revealed at the press conference where she said that the contemporary state of their alliance "is well suited to cooperate on countering economic coercion." The remarks imply that AUKUS is a military response to the rising economic competition from China because politics and economics are intertwined with each other in power politics, in which military means acts in order to advance self-interested economic ends. In both geopolitical and geoeconomic terms, the rise of China, no matter how peaceful it is, has been perceived as the "systematic" challenges to the West's domination of international relations and global economy, in which the Anglo-Saxon superiority must remain. Another case is the U.S. efforts to have continuously harassed the Nord Stream 2 project between Russia and Germany.
Yet, in the global community of today, any superpower aspiring for pursuing "inner clique" like AUKUS will be doomed to fail. First, we all are living in the world "where the affairs of each country are decided by its own people, and international affairs are run by all nations through consultation," as President Xi put it. Due to this, many countries in Asia warn that AUKUS risks provoking a nuclear arms race in the Asian-Pacific region. The nuclear factor means that the U.S. efforts to economically contain China through AUKUS on nationalist pretexts are much more dangerous than the run-up to World War I. Yet, neither the United States nor China likes to be perceived as "disturbing the peace" that Asian countries are eager to preserve. In reality, Asian countries have also made it clear not to take either side between the power politics.
Second, AUKUS's deal jeopardizes the norms of international trade and treaties. The reactions of third parties is one key issue, such as the French government is furious about the deal since it torpedoes a prior Australian agreement to purchase one dozen of conventional subs from France. Be aware that France is a strong advocate for a more robust European Union in the world politics. Now the EU is rallying behind Paris as in Brussels EU ambassadors agreed to postpone preparations for an inaugural trade and technology council on September 29 with the U.S. in Pittsburgh. European Commission President Ursula von der Leyen declared in a strong manner that "since one of our member states has been treated in a way that is not acceptable, so we need to know what happened and why." Michael Roth, Germany's minister for European affairs, went even further as he put it, "It is once again a wake-up call for all of us in the European Union to ask ourselves how we can strengthen our sovereignty, how we can present a united front even on issues relevant to foreign and security policy." It is the time for the EU to talk with one voice and for the need to work together to rebuild mutual trust among the allies.
Third, the deal by AUKUS involves the nuclear dimension. It is true that the three leaders have reiterated that the deal would be limited to the transfer of nuclear propulsion technology (such as reactors to power the new subs) but not nuclear weapons technology. Accordingly, Australia remains a non-nuclear country not armed with such weapons. But from a proliferation standpoint, that is a step in the direction of more extensive nuclear infrastructure. It indicates the United States and the U.K. are willing to transfer highly sensitive technologies to close allies. But the issue of deterrence in Asia-and especially extended deterrence-is extremely complicated since it will become ore so as China's nuclear arsenal expands. If the security environment deteriorates in the years ahead, U.S. might consider allowing its core allies to gain nuclear capabilities and Australia is able to gain access to this technology as its fleet expands. Yet, it also means that Australia is not a non-nuclear country any more.
In brief, the deal itself and the triple alliance among AUKUS will take some years to become a real threat to China or the ruling authorities of the country. But the deal announced on Sept. 15 will complicate Chinese efforts to maintain a peaceful rise and act a responsible power. Furthermore, the deal and the rationales behind it is sure to impede China's good-will to the members of AUKUS and the Quad, not mention of their irresponsible effects on peace and prosperity in the Asia-Pacific region.