Protests against the petrol price rise and rationing in Iran began on November 15 in Ahvaz, when the Iranian government announced the fuel price increase up to 300%.
They quickly spread to major Iranian cities.
Before the enactment of this new rule, car owners could buy up to 250 litres of petrol per month, at the subsidized price of 15,000 rial per liter, for the first sixty ones, and then at the price of 30,000 rial per litre for the additional ones.
It should be noted that currently the rial is worth0.000027 euros approximately.
The riots – strangely similar to those that gave rise to the phenomenon of the gilets jaunes in France-have erupted because the rule just approved grants a subsidized price of 15,000 rials per litre only for the first 60 litres, but obliges to pay the new price of 30,000 rials per litre after this limit.
This is unsustainable for ordinary Iranian citizens, who are forced to use cars more frequently than anyone living in Western countries' suburbs.
Hence a 300% price rise, albeit hidden, considering that all Iranians who own a car need much more than 60 litres per month.
The riots, which also caused some victims, initially broke out in Sirjan, but later the protests spread to Mashhad, the second largest city in Iran, and to Qods, a suburb of the capital city. They were massive and the reaction of the police, of the Armed Forces and the Basiji was not long in coming.
For Iranian consumers the issue of oil rationing is part of the strategic triangulation between Iran, Saudi Arabia and the United States for the geopolitical management of this commodity.
In September 2019, in fact, there were attacks with drones, probably launched from Iraq or, also, from Yemen – in the hands of the Houthi rebels, linked to Iran – which hit some Saudi wells.
There was unanimous condemnation of the attacks in the West, but there is another issue to consider. Currently, in the Arab and Islamic world, additional extraction areas are conquered. All OPEC countries do so, thus destabilizing oil producing countries and joining them to their extraction and price system.
Indeed, the right to plunder is established in the Qur'an. "The Spoils of War" is the title of the Surah 8 of Medina's Qur'an, which establishes (verse 8) that "the decision concerning the spoils of war is for Allah and His Messenger".
The Prophet, however, was entitled to a fifth (khums) of any war booty, at least since the battle of Badr (642 A.D.,the Second Year of the Hijra).
As said in verse 8:41, however, the Prophet Muhammad was entitled to one fifth of all public finances of the Islamic tribe, while all the rest was to be equally distributed among the members of the war expedition.
This is one of the foundations of the specific "Arab socialism".
The Prophet was also granted a further part of the booty, as a member of the war expedition.
We are talking about cultures in which war is inherent in political action and in the economy – unlike what happens in the West, which has removed the military clash from its horizon, at its own risk. We are not referring here only to jihad.
In the case of spoils resulting from an agreement and not from a victory on the ground, the Prophet claimed for himself the entire booty, and the traditional comments on Surah8agree on stating that "all that the earth contains has been attributed by Allah to his faction".
Hence the productive areas left alone by the West or subject to possible ethnic, religious or political destabilization are Al Anfal, namely booty, and the Muslims share it among themselves, according to the complex Qur'anic rules concerning war and the sharing of its spoils, many of which are found in the Caliphate tradition common to both Shiites and Sunnis.
Nevertheless, the attacks launched on the Saudi wells last September 14, 2019 – with drones, because the war is to be waged with the updated techniques and technology that Allah has provided – caused the temporary suspension from the market of as many as 5.7 million oil barrels a day, about half of the Saudi standard production.
From the viewpoint of the old liberal theory of competition, however, Saudi Arabia has been greatly favoured by the sanctions which, since the beginning of the Shiite revolution in 1979, have thrown Iranian oil production into crisis.
A severe distortion of the oil market that Iran tries to oppose with direct but, above all, indirect war methods – to which Saudi Arabia responds blow by blow.
In 1995, the year in which US President Carter strengthened the sanction regime, which had begun in 1979, after the revolutionary students' assault on the U.S. Embassy in Tehran, the system of sanctions implied, inter alia, the prohibition to support the Import-Export Bank for transactions with Iran; the refusal to grant any commercial license to companies that broke any trade restriction rulesvis-à-vis Iran; the ban on any loan exceeding 10 million US dollars during the year, obviously by U.S. financial institutions; the prohibition of becoming an agent for bank or debt securities issued by the U.S. government in Iran; finally a ban on all the specific goods or services included in the special list of the U.S. Department of Commerce.
In 1997, President Clinton relaxed the sanctions against Iran as a result of the election of Khatami as President of Iran, who was considered a "reformist" by the naive Western press and, above all, a political opponent of Ahmadinedjad, the future Iranian President.
The same man who, as a university student, had warned his colleagues who were about to attack the US diplomatic offices by saying: "We must not only show hatred towards America, but also towards the atheist and materialistic Soviet Union".
The sanctions imposed again by the United States on Iran – with a deliberate choice by President Trump, after the US unilateral withdrawal from the Joint Comprehensive Plan of Action (JCPOA) of July 14, 2015, namely the P5+1 agreement to limit the enrichment of Iranian uranium – concern about 80% of Iran's current oil exports.
After the choice made by President Trump, France offered 15 billion US dollars, if Iran adhered again to the full formulation of the JCPOA prior to the U.S. withdrawal from the Treaty, certainly to favour Iran's economic recovery, but certainly also to avoid the probable U.S. block.
Moreover, since President Trump has denounced the P5+1 Agreement, Iran's official sources have stated that the minimum oil exports that Iran wants to maintain are 700,000 barrels a day, so as to later reach 1.5 million barrels a day, should the West still want to renegotiate the entire agreement of July 14, 2015.
This is the reason underlying the restriction on consumption for Iranian citizens: that oil is needed to be sold and not to be distributed to Iranians at a subsidized price.
It is said that the savings resulting from this new restrictive rule on oil consumption will benefit the poor people, but now all Iranians are becoming poor.
Meanwhile, Saudi Arabia reached 12 million oil barrels a day in 2018, well over the six million that Iran exported in its pre-revolutionary phase.
The oil market is a "seller's market", as we used to say when we were still studying economics in universities.
Hence, after decades of commercial impositions and Western embargoes, all the Iranian oil industries – now devoid of any technological transfer and adequate investment – have seen their production levels plunge.
It was precisely Iran that in 1974, under the Shah's rule, brought the OPEC price to 11.58 US dollars per barrel, equal to the current 53 US dollars.
It should also be recalled that in 1973, immediately after the Yom KippurWar, the Iranian Shah supported Israel and hence did not participate in the embargo of the OPEC Arab oil producing countries.
Then Iran became the fourth largest oil producer in the world, after the USSR, the USA and Saudi Arabia, with a daily level of 5.7 million barrels a day. This happened in 1977, but that level was never reached again later.
Since August 2014, however, the oil barrel extraction price has systematically fallen to the current 30%.
According to the latest data available, the oil barrel production cost sees Great Britain ranking first, followed by Brazil and Nigeria while, coincidentally, Iran and Saudi Arabia are competing for being the cheapest oil producing country, at least as far as extraction is concerned.
Some specialized analyses, however, suggest that Iran's extraction cost is even considerably lower than the cost currently borne by Saudi Arabia.
This is an important factor of trade war between the two countries.
Neither Iran nor Saudi Arabia charge taxes on extraction, unlike the Russian Federation, currently the most taxed country among producers. The last one is Venezuela, which, apart from the current political disasters, has a very high tax burden for extraction alone.
Let us revert, however, to the economic-strategic duel between Saudi Arabia and Iran.
Currently the price of Iranian oil is below the price of Saudi Arabia and of other regional competitors.
The fact that now determines Iran's real choices is the declared IPO of Saudi Aramco, the great Saudi oil company, a deal which is worth 1.5 trillion US dollars.
The Saudi government plans to initially sell a small amount of shares on the Stock Exchange of the Saudi capital, before assigning at least over 5% of the company.
At the beginning of the Saudi oil company's privatization, Prince Mohammed bin Salman hoped for a higher final value, i.e. an official pricing totalling at least 2 trillion US dollars, but it has not gone so well so far.
Saudi Aramco's annual net profit is about 100 billion and, at the time of the IPO, the Saudi company promised to pay annual dividends of at least 75 billion.
Later the company began a series of works for infrastructure and renewables and, above all, to redress the Saudi public debt, which has been recording a deficit since 2014.
In fact, despite Saudi Aramco's considerable liquidity, the company took out a loan of 12 billion US dollars, all collected with long-term securities.
Shell, however, now pays a yearly 6% of its investment value as a dividend. Hence, if Saudi Aramco were really attractive on the market, the IPO total value should fall to 125 trillion US dollars.
Furthermore, the bonds already issued by the Saudi company, are now worth 4% only. Considering that bonds tend to be worth less than the foreseen growth of equity capital, this means that the Saudi oil growth rate gets lower than that of other competing sectors. Hence, inevitably, international investors tend to see oil as a declining sector.
If we were around the corridors of MOIS, the Iranian intelligence services, and around the intelligence offices of the Revolutionary Guard Corps, we would surely listen to considerations, ideas and proposals on the possibility of making the privatization of Saudi Aramco difficult and even a failure.
Nobody knows the exact amount of the Saudi oil reserves. This is a State secret.
Moreover, all oil companies – but this holds true also for Iran – are faced with issues triggered by climate change and the worldwide fall in demand for oil and gas.
Hence, either we proceed to theirquick replacement with far less polluting oil products – and this is the reason underlying Qatar's new strategic autonomy – or all oil investments tend to become stranded assets.
Therefore, in this case, the world's investors do not place their capital in this sector, but focus on financial and productive areas with higher returns.
Also the Sovereign Fund of Norway, the largest sovereign fund in the world, is currently "decarbonizing" all its investment.
To some extent because it is fashionable and for taking a politically correct approach in the energy field, much more for a rational investment choice.
Hence, as was the case with cigarettes and tobacco products-in which the international capital is no longer interested – will the same soon happen also to oil and gas?
Therefore, if capital flight from the oil sector really takes place, while the United States is fully self-sufficient, Saudi Aramco shall separately sell other shareholdings of its oil company, even if only to fund its public budget deficit and the transformation of its domestic economy into a non-oil dependent system.
Just to put in the words of its oil Minister, Zanganeh, in Iran, however, the long embargo has turned many wells into "operational museums".
The strategic issue, however, concerns above all the United States: in 2018, for example, in the midst of the shale oil expansion, the United States became the largest oil producing country in the world, with an average level of extraction to the tune of 15 million barrels a day.
As early as the Kippur War, following Henry Kissinger' personal mediation, the Arab oil of the first real great post-war boom in prices was traded only in U.S. dollars, with the creation of preferential and confidential channels for investment defined in an agreement between Kissinger himself and King Fahd of Saudi Arabia.
Obviously this has greatly expanded the global demand for U.S. dollars, which has enabled it to best manage its huge trade deficit while maintaining its very low rates.
Even today, as one of the FED Governors told his colleagues of the European Central Banks, "the dollar is our currency, but your problem".
The United States controls all the world's oil flows by tracking all bank transfers.
Moreover, it still maintains its military bases in 13 Gulf and Middle East countries.
This is the essential point that explains the rivalry between Saudi Arabia and Iran.
Outside the US technological and financial cycle, Iran can only play what political scientists and economists call the free rider role.
In contemporary political theory, the free rider is the whoever, within a group, avoids providing his contribution to the common good, because he/she believes that the group can work equally well despite his/her non-involvement.
Free riding is literally the behaviour of those who get on the bus without paying the ticket.
In economics, free riding is a process of underproduction or over-consumption of goods.
Currently we are basically in a situation of oil underproduction, decided by the OPEC price cartel, and also resulting from under-consumption, due to the structural decrease in oil consumption in the West, considering the great transition to renewables and the economic crisis of oil buyers.
The goods that are usually subject to free riding are those that cannot avoid not excluding non-payers.
The oil market cannot penalise bad payers, but the point is that it cannot even sanction those who change seller.
If anything, the punishment is geopolitical and military.
As Alfred O. Hirschman maintains, the free rider problem typically arises – in a cyclical way – in capitalist economies, just when a producer does not consider external costs: certainly the environmental cost in the oil and gas market, but above all the political or strategic cost connected to the goods purchased.
This is why Shiites and Sunnis are harming each other.
This is exactly the current condition of the relationship between Saudi Arabia and Iran, even in Pareto's terms or of game theory.
In the phase of Arab Springs, initially organized by the United States, Saudi Arabia – although being a U.S. stable ally throughout the Middle East – strongly opposed the operations for "spreading democracy" staged by the United States.
Certainly Saudi Arabia helped the Egyptian Salafists after Hosni Mubarak's fall and later the Sunnis of various jihadist or fundamentalist origin against Bashar al-Assad's regime. Later Saudi Arabia backed almost entirely Al Khalifa's regime in Bahrain, where the ruling class is Sunni and the great majority of the population is Shiite.
With its Islamic Awakening project, Iran instead supported and funded some strands of the "democratic" rebellion in the Middle East and the Maghreb region, above all in Egypt and Libya (Ansar al Sharia, for example, and other groups opposing General Haftar).
Hence Saudi Arabia believes that Iran has excessively expanded its area of influence throughout the Arab world, also with the Iranian support to the Palestinian groups on the Israeli border, especially after the 2006 "August war" of Hezbollah. Later there was Iran's commitment in favour of the Yemeni Houthi and also of the rebellious Shiite crowds in Bahrain. All those operations were seen by the Al-Saud dynasty as an illicit attempt at hegemony over the entire Arab, Shiite and Sunni world.
With a view to making more oil without extracting it or being embargoed.
Not to mention the operations of continuous destabilization that Iran pursues in the central areas of Saudi Arabia itself.These are areas that host a large Shiite minority, mainly in the provinces with the greatest level of oil extraction.
Hence if Bahrain collapses, Saudi Arabia will interpret this destabilization as the end of the cold peace between the Iran-led "Islamic Awakening" and its area of influence, not only the Shiite one.
Clumsy as usual, however, with the sanctions against Iran or through the USA, the Westerners artificially favoured Iran's free riding.
Nevertheless, the United States has at least a real strategic interest in the region, followed, however, by the spineless EU, which anyway counts for nothing, also internally.
All this has given Iran the possibility of making a strategy of free riding and generalized insurgency in the Persian Gulf useful.
If, however, the two competitors avoid trying to win the whole stake, i.e. the entire and very unlikely control of the Greater Middle East, they will therefore have every interest in seeking a modus operandi, which will depend above all on the stability of the Syrian regime.
If Bashar al-Assad succeeds in stabilizing Syria, also with the help of Russia that, in the meantime is taking a good part of Iraqi oil, the trigger for a regional clash between Iran and Saudi Arabia will be avoided, and both will have every interest in negotiating an armed peace, i.e. a clear division of the areas of influence.
If this does not happen, we will have the long war in the Greater Middle East, with an uncertain outcome which, however, will lead to two certain results: the West and EU greater dependence on Iranian or Saudi oil products, as well as the US gradual expulsion from the region and finally the continuous attack on Israel. The ultimate scenario will be the definitive jihadist destabilization of the Maghreb region.
View Turkey's Life Following the 2023 Elections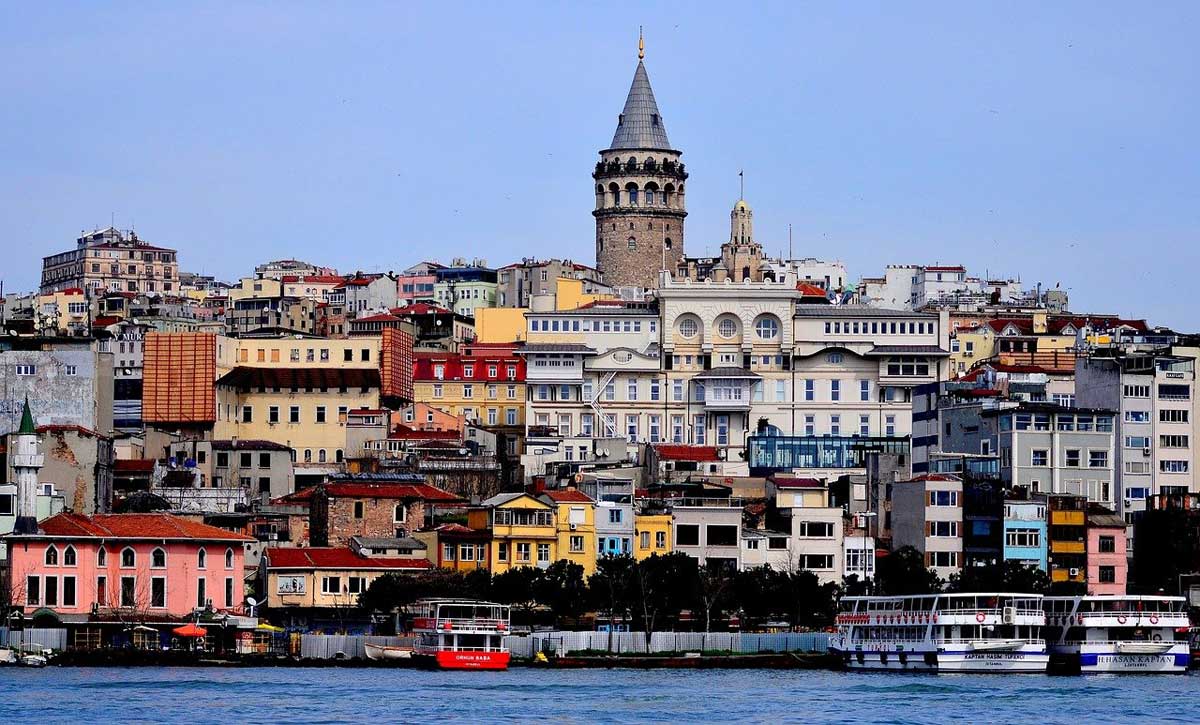 Turkey has just celebrated the victory of its presidential election amidst inflation and also just recovering from the earthquake that occurred some time ago. The vote advantage in this election certainly leaves many pros and cons for the figure of an authoritarian leader in the country that oversaw the Arab Spring revolution. President Erdogan managed to win with only about 52% of the vote based on the results of the incomplete official vote count. This is because almost half of the voters in the deeply divided country do not support Erdogan's authoritarian vision for Turkey. But in other parts of the world, Erdogan is still a favorite and a role model as a Muslim leader who can lead and last. In essence, no politician or president is truly good and ideal, each has its vices and disgraces. It's just that the standards of good and bad are judged by time and the needs of the times.
What Erdogan means to Turkey
Recep Tayyip Erdogan is a very influential figure in the Turkish political landscape. He has been a prominent politician in Turkey for over two decades and has held various positions of power, including Mayor of Istanbul, Prime Minister, and now President of Turkey. Throughout his political career, Erdogan has been known for his conservative, nationalist, and Islamist political views.
Erdogan's leadership has been praised by many for his ability to bring stability and economic growth to Turkey. During his tenure, Turkey has experienced significant economic development, and Erdogan has been credited with spearheading many of the country's modernization efforts.
However, Erdogan's leadership has also been criticized for its authoritarian tendencies, with many accusing him of eroding democratic institutions and muzzling opposition voices. In recent years, Turkey has been the subject of international scrutiny for its crackdown on dissent, including the imprisonment of journalists and human rights defenders. Erdogan's role in Turkish politics is complex and controversial, with opinions on his legacy varying widely depending on one's political beliefs and values.
A brief biography of the leader
Recep Tayyip Erdogan was born on February 26, 1954 in Rize, Turkey. Before entering politics, he worked as an imam and was active in Islamic organizations. In 1994, he was elected Mayor of Istanbul Metropolitan Municipality of the newly established Justice and Development Party (AKP). In 2003, Erdogan was elected Prime Minister of Turkey and became President in 2014. During his tenure, he succeeded in bringing Turkey economic progress and gained widespread support from Turkey's conservative and Islamist society. However, Erdogan's leadership has also been criticized for being accused of restricting press freedom and curbing political opposition as well as being associated with human rights violations.
The strengths and weaknesses of Recep Tayyip Erdogan's leadership in Turkish politics have always been a topic of debate among the public and politicians. Here are some examples of the strengths and weaknesses of Erdogan's leadership:
Strengths of Erdogan's Reign
Erdogan has managed to create economic stability in Turkey and attract foreign investment to his country.
He has succeeded in removing the ban on women wearing headscarves in Turkish state institutions.
Erdogan has strong support from conservative and Islamist circles in Turkey.
He has built adequate infrastructure in Turkey, such as fast railways and new airports.
Erdogan has successfully introduced education reforms and protected the rights of minorities.
Disadvantages:
Erdogan has been criticized for being authoritarian and suppressing political opposition, such as the arrest and detention of activists and journalists critical of his government.
He is also accused of restricting media and internet freedom in Turkey, such as shutting down media critical of him and suspecting people active on social media.
Erdogan has played a role in the conflict in Syria, which some say has caused security problems in Turkey.
He is in cahoots with conservatives and Islamists in Turkey and has taken no decisive action to push the country towards modernity.
Erdogan is considered unresponsive to humanitarian issues, such as failing to respond quickly to natural disasters, such as the earthquake in Turkey.
Erdogan in Turkish and Global View
The international community's view of Recep Tayyip Erdogan varies. Some view him positively and appreciate his success in creating economic stability and modernizing infrastructure in Turkey, while others criticize him for being authoritarian and suppressing political opposition as well as limiting civil liberties and human rights.
Some of Erdogan's controversial moves, such as granting mosque status back to Hagia Sophia and taking military action against Kurdish terrorists, have created pros and cons in international circles.
In addition, Turkey's relations with neighboring countries are also sometimes not harmonious. Recep Tayyip Erdogan, President of Turkey, has been involved in several conflicts and disputes with neighboring countries. Here are some of them:
1. Syria: Erdogan has been involved in the Syrian conflict, including supporting rebel groups fighting against the Bashar al-Assad regime. Turkey's relations with Syria are already not good, however, and Erdogan has also been criticized by some neighboring countries for perceived interference in Syria's internal affairs.
2. Military Coup in Turkey and Relations with Greece: In 2016, an attempted coup was staged by followers of fethullah gulen in Turkey. Erdogan claimed that Fethullah Gulen fled to neighboring Greece and accused them of refusing to hand over Gulen to Turkey. This conflict caused relations between Turkey and Greece to deteriorate further.
3. Armenia and Azerbaijan border: Erdogan has supported Azerbaijan during the Nagorno-Karabakh conflict that took place in 2020 and called for the withdrawal of Armenian soldiers from the region. This has worsened Turkey's relations with Armenia and its relationship with Russia, which mediates the conflict.
4. Libyan conflict: Erdogan has given support to the UN-recognized Libyan government and has denounced the support of the United Arab Emirates and Egypt for giving support to different parties. This has worsened relations between Turkey and these countries.
Erdogan's conflicts with leaders of neighboring countries have created tensions and worsened bilateral relations. Nevertheless, Turkey remains an important player in global geopolitics and Erdogan continues to be active in international relations including in the role of mediator in various regional and global conflicts.
However, Turkey remains an important country in global geopolitics, and Erdogan continues to be active in international relations, including in the role of mediator in various regional and global conflicts.
Turkey: Glance the Near Future
Following his election victory in 2023, Erdogan's leadership in Turkey will enter a period that extends his rule after nearly 20 years in office. Here are some of the changes that can be seen in Erdogan's leadership:
Extension of the term of government: With the victory, Erdogan extends his term as Turkey's leader. This will allow him to implement a longer and more extensive political and economic agenda.
Consolidation of power: Erdogan's election victory implies that he still receives strong political support from conservative and Islamist circles. This strengthens his position in allocating power and maintaining political control.
Economic Issues: Erdogan will be faced with the challenge of improving Turkey's economic situation which still suffers from several problems such as inflation and budget deficit. Consolidation of political power may provide the stability needed for the implementation of economic policies.
Future of Foreign Relations: Erdogan needs to find ways to strengthen Turkey's relations with several neighboring countries and international organizations. Appropriate foreign policy is needed to maintain stable regional and global relations.
Human rights and civil liberties: There are concerns about the suppression of political opposition, human rights and civil liberties in Turkey. Erdogan needs to take appropriate measures to improve this situation.
Erdogan's victory in the 2023 election gives him strong political power to carry out the policies and programs of the Turkish government. However, the policies and actions he takes during his leadership will still be monitored and assessed by a number of national and international parties.
It is uncertain whether the future of Turkey will continue under Erdogan's leadership in the economic atmosphere and post-recovery from natural disasters. But it is likely to be more complex.
Gulf support for Turkey's Erdogan is about more than economics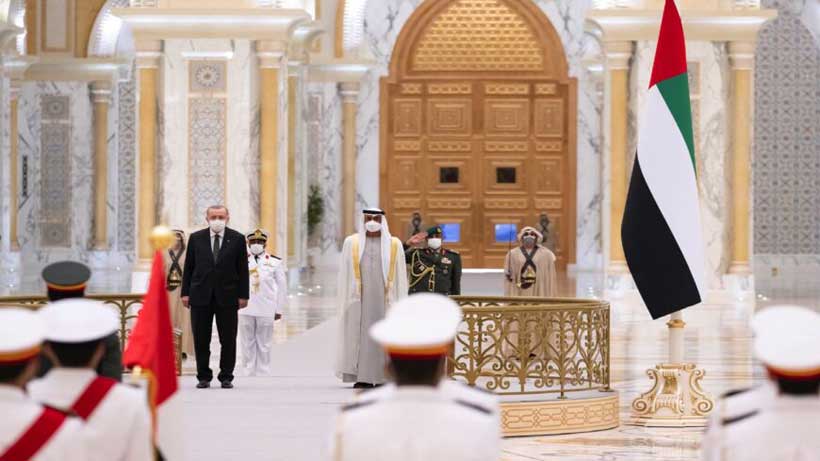 When jailed Turkish politician Selahattin Demirtas apologized for his pro-Kurdish party's poor performance in recent Turkish elections, he did more than take responsibility.
Mr. Demirtas implicitly questioned the notion that Turks vote primarily along ideological and identity lines rather than based on assessing which party will best further their economic and social interests. However, the reality is that all the above shape how Turks vote.
Mr. Demirtas' Peoples' Democratic Party (HDP), running under another party banner due to a potential ban over alleged militant ties, won 8.79 percent in last month's parliamentary election compared to 11.7 per cent in 2018. Even so, it remains the third-largest party in parliament.
At first glance, President Recep Tayyip Erdogan's economic performance suggested that Turks would choose change. Inflation hovers around 44 per cent; the Turkish lira has lost 90 per cent of its value over the last decade and hit a new low a day after Mr. Erdogan's electoral victory.
In addition, many blame corruption and a failure to enforce building standards for the degree of devastation caused by earthquakes in February in eastern Turkey, parts of which are predominantly Kurdish.
Stunning as those statistics and allegations may be, they tell only part of the story.
Counterintuitively, Mr. Erdogan likely benefitted not only from skills that best come to the fore when he is in a political fight but also from his religiosity, religious lacing of politics, and promotion of greater freedom for public expressions of piety in a country that long sought to restrict them to the private sphere.
Conservative religious women were one major constituency that benefitted economically and socially from Mr. Erdogan's rollback of Kemalist restrictions that barred women from wearing headscarves in government offices and universities.
"Erdogan is loved that much because he changed people's lives," said Ozlem Zengin, a female member of parliament for the president's Justice and Development Party (AKP).
Similarly, religion may have been one reason voters in earthquake-hit areas favoured the AKP above Mr. Demirtas' HDP.
Economist Jeanet Sinding Bentzen notes that "individuals become more religious if an earthquake recently hit close by. Even though the effect decreases after a while, data on children of immigrants reveal a persistent effect across generations."
Economics in mind, some voters questioned whether opposition leader Kemal Kilicdaroglu with his vow to reintegrate Turkey into the Western fold, would have been able to secure badly needed support from Gulf states like Saudi Arabia and the United Arab Emirates.
After years of strained relations, Saudi and Emirati support for Mr. Erdogan was displayed within days of the Turkish leader's electoral success.
The UAE ratified a five-year, US$40 billion trade deal with Turkey three days after the vote. 'This deal marks a new era of cooperation in our long-standing friendship," said UAE Minister of State for Foreign Trade Thani al-Zeyoudi.
Meanwhile, Saudi Aramco, the kingdom's national oil company, met in Ankara with some 80 Turkish contractors this week to discuss US$50 billion worth of potential projects.
"Aramco wants to see as many Turkish contractors as possible in its projects. They are planning refinery, pipeline, management buildings, and other infrastructure construction that will be worth $50 billion in investment," said Erdal Eren, head of the Turkish Contractors Association.
In a bow to foreign investors, including Gulf states that increasingly tie aid to recipients' economic reform policies, Mr. Erdogan on Saturday named Mehmet Simsek, a widely respected former banker and deputy prime minister and finance minister, as his new treasury and finance minister.
Foreign investors and analysts saw the appointment of Mr. Simsek, an advocate of conventional economic policies, as a sign that Mr. Erdogan may shift away from his unorthodox refusal to raise interest rates that fueled inflation and an exodus of foreign money.
In addition to stabilizing the economy, Mr. Erdogan faces challenges funding reconstruction in earthquake-hit areas as well as northern Syria as part of an effort to facilitate the return of refugees.
With 3.7 million registered refugees, Turkey is home to the largest Syrian exile community. Anti-migrant sentiment and pledges to return refugees were important in last month's election campaigns. Refugee return is also part of the Gulf states' renewed engagement with Syrian President Bashar al-Assad.
In a twist of irony, Gulf support for Mr. Erdogan, despite his Islamist leanings, may be driven as much by economics as geopolitics.
At a time when the UAE and Saudi Arabia adopt positions at odds with the policies of the United States, the region's security guarantor, they may see Mr. Erdogan as an increasingly important partner irrespective of whether the Gulf states' moves constitute a genuine policy shift or merely a pressure tactic to persuade the US to be more attentive to their concerns.
Like the two Gulf states, Mr. Erdogan, despite Turkey's NATO membership, has pursued an independent foreign policy involving close ties to Russia and a military intervention in Syria that impacts Gulf efforts to drive a wedge between Syria and Iran.
In its latest charting of an independent course, the UAE said it was pulling out of a US-led maritime security force, the Combined Maritime Forces (CMF).
Led by a US admiral, the CMF groups 38 countries, including Saudi Arabia, in a bid to halt Iranian attacks on commercial ships, weapons smuggling, and piracy.
The UAE said its withdrawal was part of an assessment of "effective security cooperation" in the Middle East.
However, US National Security Advisor Jake Sullivan and his Emirati counterpart, Tahnoon bin Zayed Al Nahyan, did not mention a UAE withdrawal in a joint statement on Friday after talks in Washington.
"Sheikh Tahnoon praised the United States' strong security and defense partnership with the UAE. Mr. Sullivan confirmed the US commitment to deterring threats against the UAE and other US partners while also working diplomatically to de-escalate conflicts and reduce tensions in the region," the statement said.
Moreover, US Secretary of State Anthony Blinken will meet in Saudi Arabia this week with his Gulf Cooperation Council counterparts, including the UAE Foreign Minister Abdullah bin Zayed al Nahyan.
At the same time, various Iranian and other media quoted a Qatari news website, Al Jadid, saying that China was facilitating talks between the UAE, Saudi Arabia, Oman, and Iran to create a joint naval force to enhance maritime security in the Gulf.
The report did not clarify whether China would play an active role in the force or whether participation would be limited to Middle Eastern states.
Iranian naval commander Rear Admiral Shahram Irani discussed plans for a joint maritime force on local television but did not mention Chinese involvement.
In a first response, CMS and US Fifth Fleet spokesman Commander Tim Hawkins dismissed the notion of maritime forces that includes Iran. ""It defies reason that Iran, the number one cause of regional instability, claims it wants to form a naval security alliance to protect the very waters it threatens," Mr. Hawkins said.
Nevertheless, the force, if created, could cast a different light on Emirati and Saudi efforts to boost Mr. Erdogan.
Taken together, the UAE's alleged withdrawal from the US-led CMF, the creation of a China-associated alternative force, and support for Mr. Erdogan would signal a Gulf willingness to take greater responsibility for the region's security.
It would also indicate a qualitative change in Chinese engagement in the Middle East following the China-mediated agreement in March between Saudi Arabia and Iran that restored diplomatic relations.
Turkey has been conspicuously absent in discussions about Gulf security even though it is a regional powerhouse with a battle-hardened military, an expanding homegrown defence industry, and regional ambitions. The UAE and Saudi Arabia account for 40 per cent of Turkish arms exports.
Turkey first proposed establishing a military base in Saudi Arabia in 2015, two years before the kingdom and the UAE initiated a 3.5-year-long diplomatic and economic boycott of Qatar that was lifted in 2021. The Gulf states demanded, among others, that Qatar halt military cooperation with Turkey and shut down a Turkish military base populated by Turkish forces at the beginning of the boycott.
"If the current trend of US detachment from the region continues, and Turkey's rising regional posture keeps moving in a forward direction, Ankara may have an opportunity to fortify its position in the Gulf," said Middle East scholar Ali Bakir.
Wanted: A Democracy Assistance Strategy for Iran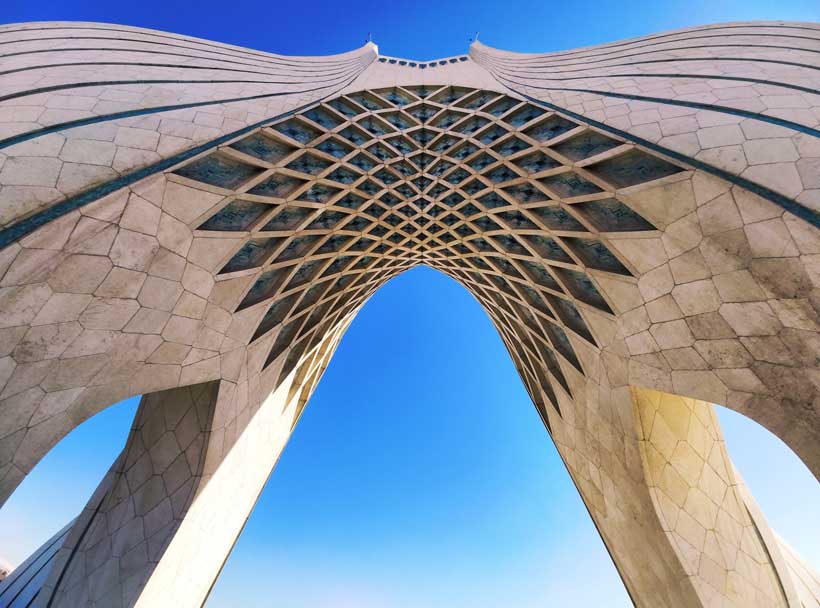 At the second Summit for Democracy, U.S. Secretary of State Antony Blinken underscored the importance of advancing gender equality and women's participation worldwide, including by commending the brave women of Iran for fighting for "woman, life, and freedom." Yet, the people of Iran continue to face brutal repression as the Islamic Republic kills, tortures, arrests and assaults Iranians who are fighting for basic rights.
Iran has seen a sharp rise in human rights violations over the past seven months, when protests erupted across the country—sparked by the death of Mahsa Zhina Amini, a young Kurdish Iranian who died in the custody of the morality police for an "improper hijab." These protests have trained a spotlight on deep societal grievances fostered by over four decades of persecution, oppression and impunity which cannot be reversed by the regime's crackdown. The Islamic Republic now faces a dire crisis of legitimacy.
Although the United States has taken some steps to support the democratic movement in Iran, including by expressing solidarity with the demonstrators, the time has come for a more active stance in supporting those risking their lives to promote change by helping opposition leaders and providing assistance to pro-democracy forces to enable them to advance peace and human rights in Iran. Working through the State Department, USAID and independent NGOs, the U.S. can draw on existing resources and experience on promoting peaceful, political transitions to help democratic activists articulate their vision of a democratic future.
To begin with, the U.S. government should amplify and support the opposition leaders in developing a united vision for Iran's future. Momentum for change has found footing as opposition leaders collaborate to establish a new political identity that rests on the principles of democracy, secularism, and human rights. This has also taken shape in inclusion, which is a first step in enshrining the principles of human rights, inclusion and a secular democracy.
The U.S. should seize this opportunity to provide dialogue platforms for opposition leaders and activists inside Iran to work across divides to refine their strategy, key policy priorities and their vision for democratic transformation. This could also entail providing technical assistance to Iranian activists on issues of peace, democracy, and governance. International support for the opposition as a legitimate alternative to the regime could reinvigorate hope among the protestors in Iran, while helping activists become better organized around clear goals could maximize the chance of a democratic breakthrough.
The U.S. government should adopt a long-term strategy and start planning how to support a democratic Iran, in line with USAID's emphasis on supporting "bright spots" and leveraging the momentum of democratic openings. Given that protest movements and political transitions alike sometimes stall or encounter barriers, the U.S. should maintain flexibility as it anticipates and supports a democratic breakthrough. Whether the regime falls in the next few months or years, the U.S. should be prepared to provide assistance that empowers the Iranian people to build a new democratic foundation. This could include assisting an interim government, preparing leaders to govern, supporting political party development, codifying inclusion in a legal framework, mitigating the impacts of spoilers and managing security sector reform.
In designing these plans for assistance, policymakers should take care to encourage an inclusive approach that recognizes the rights and priorities of youth, women, ethnic, religious, sexual, and racial minorities. Under the Islamic Republic, these groups currently face extreme forms of discrimination, persecution and violations of human rights. After decades of oppression, women and youth are at the forefront of the uprising today—the U.S. should amplify their messages and support the fight for women's rights as part of its policy objectives.
Minimizing the risk of elite capture and maximizing public participation will be critical to unifying the Iranian opposition, as well as helping ensure that inclusion is featured in a long-term vision for democracy in the country. This should include mitigating backlash from elite and dominant groups by educating and informing the public of the benefits of expanding political participation to include women and ethnic, religious, sexual, and racial minorities.
Advancing democracy and governance in any country is a long-term endeavor, and in Iran it would be no different. If the democratic movement in Iran were to succeed, it would represent an extraordinarily consequential event in the global fight for democracy. As President Biden has said, "We're at an inflection point in history, where the decisions we make today are going to affect the course of our world for the next several decades." Enabling the Iranian people to lead the way in defining the future of democracy in their country could impact the future for decades to come. The U.S. should stand on the right side of history.