Ambitious Reforms for Stronger Economic Growth in Ukraine
Economic growth in Ukraine picked up to 3.6 percent in the first half of 2019 and 4.2 percent in the third quarter driven by a strong agricultural harvest and consumption growth from higher wages, remittances, and a resumption of consumer lending, according to the World Bank's latest Ukraine Economic Update. At the same time, investment growth has not yet picked up to levels needed for stronger and sustained economic growth.
"Delivering on the ambitious reform agenda of the new government to boost investment and economic growth will help create jobs and improve living standards," said Satu Kahkonen, World Bank Country Director for Belarus, Moldova and Ukraine. "The key reforms include establishing a transparent and efficient agricultural land market, demonopolizing the gas sector through ownership unbundling of Naftogas, and increasing the efficiency of bank lending to the private sector by reducing non-performing loans in state-owned banks."
If the key reforms move forward expeditiously, economic growth is projected at 3.6 percent in 2019, 3.7 percent in 2020, and 4.2 percent in 2021.
Sound fiscal and monetary management, including efforts to keep current public expenditures under control, are helping reduce public debt, inflation, and interest rates in 2019. Public and publicly guaranteed debt is projected to decline to 52 percent in 2019 from a peak of 81 percent in 2016. Inflation declined to 6.5 percent in October 2019 from 9.8 percent at end-2018, which has allowed the National Bank of Ukraine to reduce the key policy rate to 15.5 percent in October from 18 percent in April.
Continuing the prudent fiscal management going forward by addressing expenditure pressures from wages and social benefits will be important to further reduce inflation and interest rates and support stronger economic growth and higher living standards.
It will also be important to mobilize adequate external financing to meet significant public debt repayments in 2019-2021.
Establishing a land market for agricultural growth
According to the World Bank's Special Focus Note, lifting the moratorium on agricultural land sales and establishing a transparent and efficient market for agricultural land has the potential to boost economic growth in Ukraine by 0.5 to 1.5 percent per year over a 5-year period.
Ukraine has the largest endowment of arable land in Europe, but agricultural productivity in Ukraine is a fraction of that in other European countries.
The moratorium on agriculture land sales is a major impediment to attracting investment and unlocking productivity in agriculture. The moratorium undermines the security of land tenure and incentives to undertake productivity enhancing investments such as irrigation, move into higher value-added crops, and adopt new technologies.
"The Draft Land Turnover Law passed the first reading in Rada last week in an important breakthrough," said Faruk Khan, World Bank Lead Economist for Belarus, Moldova, and Ukraine. "Enactment of the land turnover law, along with complementary legislation needed to safeguard transparency and efficiency, will be a major milestone in strengthening Ukraine's growth prospects going forward.
Access to financing for small, credit-constrained farmers will be important to enable them to participate in the market and improve their productivity. Financing instruments should be effective and sustainable, which means targeting them to small farmers and designing them in a manner that provides incentives to improve productivity and adopt higher value-added crops and new technologies, at an affordable fiscal cost.
Advantages of industrial parks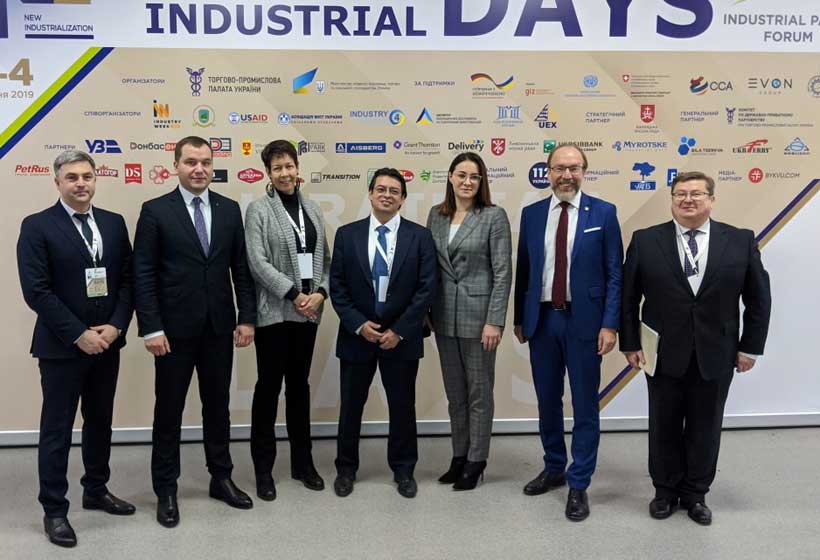 The United Nations Industrial Development Organization (UNIDO) took part in the Ukrainian Industrial Days event co-organized by Ukraine's Chamber of Commerce and Industry and the Ministry of Economic Development, Trade and Agriculture.
UNIDO's representative delivered welcoming remarks at the Second Annual Forum on Industrial Parks held within the framework of the Industrial Days event which aimed to facilitate the development of synergies between governments and private sector organizations and foster innovative industrial-agrarian models allowing for sustainable economic development.
"Industrialization is more than an engine of economic growth; it is also the catalyst for the technological, financial and socio-economic transformation," said the UNIDO representative. "A major advantage of industrial parks is that they provide an institutional framework, modern services and a physical infrastructure that may not be available in the rest of the country."
The event served as a platform to promote industrial parks and eco-parks as a tool to further inclusive and sustainable industrial development both in developed and developing countries.
Colombia to host 2020 World Environment Day on biodiversity
On the eve of a critical year for environmental decision-making, Colombia, Germany and UN Environment Programme (UNEP) today announced that Colombia will host World Environment Day 2020 in partnership with Germany and that it will focus on biodiversity.
World Environment Day takes place every year on 5 June. It is the United Nations' flagship day for promoting worldwide awareness and action for the environment. Over the years, it has grown to be the largest global platform for environmental public outreach and is celebrated by millions of people in more than 100 countries.
Making the announcement on the margins of the UN Climate Change Conference (COP25) in Madrid, Spain, Ricardo Lozano, Colombia's Minister of Environment and Sustainable Development, Jochen Flasbarth, Germany's State Secretary for Environment, and Inger Andersen, Executive Director of the UN Environment Programme, stressed that with one million plant and animal species facing extinction, there has never been a more important time to focus on the issue of biodiversity.
"2020 is a year for urgency, ambition and action to address the crisis facing nature; it is also an opportunity to more fully incorporate nature-based solutions into global climate action," said Inger Andersen, Executive Director of the UNEP. "Each year, World Environment Day is a powerful platform to accelerate, amplify and engage people, communities and governments around the world to take action on critical environmental challenges facing the planet. We are grateful to Colombia and Germany for demonstrating leadership in this effort."
2020 is a critical year for nations' commitments to preserving and restoring biodiversity, with China hosting the 15th meeting of the Conference of the Parties (COP15) to the UN Convention on Biological Diversity in Kunming. Next year also provides an opportunity to ramp up to the start of the UN Decade on Ecosystem Restoration (2021-2030), intended to massively scale up the restoration of degraded and destroyed ecosystems to fight the climate crisis and enhance food security, water supply and biodiversity.
"In Colombia we will face an important challenge in 2020, and it is to host the 3rd and last OEWG [open-ended working group] meeting of the post-2020 global biodiversity framework before the COP in China. In Colombia, we are willing to work together to reach an agreement that allows us to move forward positively towards ambitious results in the COP that will meet us in China; we welcome Germany's gesture of support in this global effort and look forward to a successful collaboration," said Ricardo Lozano, Colombia's Environment Minister.
Listed as one of the world's "megadiverse" countries and sustaining close to 10 per cent of the planet's biodiversity, Colombia ranks first in bird and orchid species diversity and second in plants, butterflies, freshwater fish and amphibians. The country has several areas of high biological diversity in Andean ecosystems, with a significant variety of endemic species. It also has part of the Amazon rainforest and the humid ecosystems of the Chocó biogeographical area.
"There is no better time to come together for the planet than now," said Jochen Flasbarth, Germany's State Secretary for the Environment. "Climate action and biodiversity conservation are two sides of the same coin. We need to develop policies that stop the extinction of plant and animal species. Germany is pleased to support Colombia and other member states in making 2020 a year that kicks off action for biodiversity."
According to a landmark report this year by the Intergovernmental Science-Policy Platform on Biodiversity and Ecosystem Services (IPBES), current negative trends in biodiversity and ecosystems are projected to undermine progress towards 80 per cent of the assessed targets of the Sustainable Development Goals related to poverty, hunger, health, sustainable consumption and production, water, cities, climate, oceans and land.
ADB Trims Growth Forecasts as Asia's Biggest Economies Slow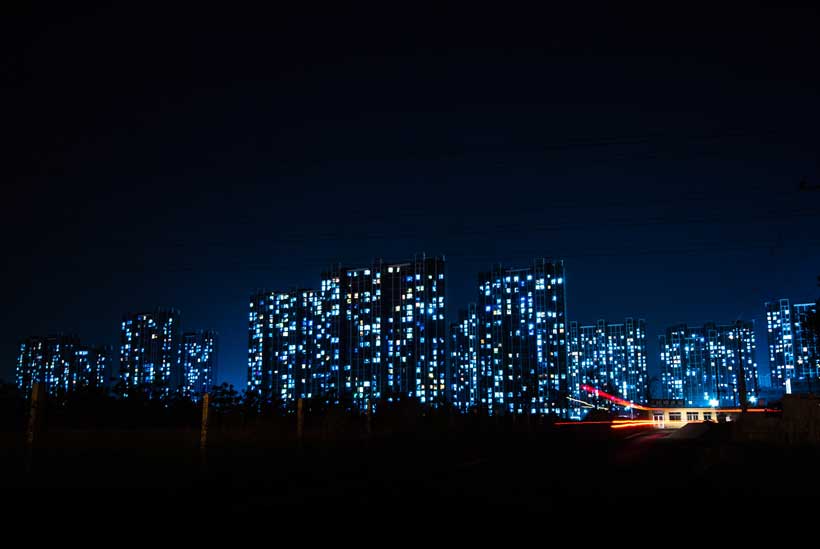 The Asian Development Bank (ADB) has trimmed its forecasts for economic growth in developing Asia this year and next year as growth in the People's Republic of China (PRC) and India is weighed down by both external and domestic factors.
In a supplement to its Asian Development Outlook 2019 Update released in September, ADB now expects gross domestic product (GDP) in the region to expand 5.2% in both 2019 and 2020, down from the September forecast of 5.4% growth this year and 5.5% next year.
"While growth rates are still solid in developing Asia, persistent trade tensions have taken a toll on the region and are still the biggest risk to the longer-term economic outlook. Domestic investment is also weakening in many countries, as business sentiment has declined," said ADB Chief Economist Mr. Yasuyuki Sawada. "Inflation, on the other hand, is ticking up on the back of higher food prices, as African swine fever has raised pork prices significantly."
The supplement forecasts inflation of 2.8% in 2019 and 3.1% in 2020, up from the September prediction that prices would rise 2.7% this year and next.
In East Asia, growth in the PRC is now expected at 6.1% this year and 5.8% next year due to trade tensions and a slowdown in global activity coupled with weaker domestic demand, with family wallets being hit by pork prices that have doubled relative to a year ago. Growth could accelerate, however, should the United States and the PRC come to an agreement on trade, the report says. In September, ADB forecast GDP growth of 6.2% in 2019 and 6.0% in 2020.
Hong Kong, China, already in technical recession, will see severe downward pressures persist possibly into 2020. The economy is now expected to contract 1.2% this year and grow 0.3% next year.
In South Asia, India's growth is now seen at a slower 5.1% in fiscal year 2019 as the foundering of a major nonbanking financial company in 2018 led to a rise in risk aversion in the financial sector and a credit crunch. Also, consumption was affected by slow job growth and rural distress aggravated by a poor harvest. Growth should pick up to 6.5% in fiscal year 2020 with supportive policies. In September, ADB forecast India's GDP to grow 6.5% in 2019 and 7.2% in 2020.
In Southeast Asia, many countries are seeing continued export declines and weaker investment, and growth forecasts have been downgraded for Singapore and Thailand. GDP growth is expected to slow in the Pacific with activity in Fiji, the subregion's second largest economy after Papua New Guinea, expected to be more subdued than previously anticipated.
Central Asia is the only subregion where prospects look a little brighter now than in September, largely thanks to increased public spending in Kazakhstan, the region's largest economy. Central Asia is now forecast to grow 4.6% in 2019, up from the previous prediction for expansion of 4.4%. The forecast for 2020 is for growth of 4.5%. Kazakhstan's economy is seen expanding by 4.1% this year and 3.8% next year.