According to the Balochistan Liberation charter formulated under Hyrbyair Marri, the division of Balochistan into several parts is a legacy of the British Empire. The ultimate aim of the Baloch Liberation Struggle is to reunify the divided territories of Balochistan into one country and to grant full sovereignty to a single national Baloch state. Balochistan has for long been cheated out of its sovereignty and faced discrimination within Pakistan. Insurgencies against the Pakistani government started after Pakistan annexed the Baloch state of Kalat in 1948. This state is now divided between Iran and Pakistan. Along with continuous suppression of the Baloch in Iran by the government, Pakistan has been accused of committing genocide in the Balochistan region by Baloch Leaders such as Naela Qadri Baloch, a politician who fled Pakistan and in 2016 even asked India to intervene and free Balochistan.
Many, however, call the movement dead or dying and lack of media coverage in the region has shown a lack of detailing of the current Balochistan movement. This movement has not died down in actuality and there seems to be a spike in the number of attacks carried out around the region by its proponents, most of the recent ones centered around Quetta. A majority of these attacks have been aimed at either the military, paramilitary or police forces. Claims have appeared for most of the major attacks especially by the Baloch Raaji Aajoi Sangar, a coalition of the Balochistan Liberation Front, the Balochistan Liberation Army and the Balochistan revolutionary guards which have been designated as terror groups by the Pakistani Government. However, there have been no claims against the recent attacks in Quetta which are seemingly random in nature. The attacks may lack in intensity but definitely not in frequency.
This Liberation movement for Balochistan does not only occur in Pakistan but in the Iranian provinces of Sistani and Baluchestan as well. However, there are two different, distinct groups on either side. The Baloch on the Pakistan side find support in the BLA and BRAS and the Iranian side finds its support in Jaish Al-Adl. Their attacks are mostly in retaliation to the Suppression on either side. The Jaish Al-Adl was formed in 2012 by Salahuddin Farooqui and has carried out attacks in the Southeastern province of Iran in retaliation to the oppression of Sunni Muslims. According to reports the BRAS and the Jaish Al-Adl have their differences mostly in regards to Jaish Al-Adl's religious motivations. The aims of both the groups concerning each other are unclear as there have been skirmishes on the border between them. An alliance between the two seems unlikely as the BLA are beneficiaries of Iran's ignorance of the group, whereas the Jaish Al-Adl are active fighters against Iran.
On September 9th 2019, banners appeared in front of the venue for the 42nd session of the UN Human Rights Council in Geneva, highlighting the acute violation of human rights in Balochistan. There have been massive efforts to internationalize this movement in the past as well, but it has always been impeded by the lack of autonomy the people possess. Suppression and extensive military operations have been carried out against the "insurgents" by the Pakistani army in Balochistan, which has been justified on the same basis. However, as mentioned previously, after 30 years of suppression the Baloch still fight on which is apparent in the spike of their continuous efforts against the suppression. These attacks are highlighted in the table below.
| | | | | | |
| --- | --- | --- | --- | --- | --- |
| Date | Death count and attack | Attack details | Location | Perpetrator | Reason |
| 30/8/2018 | 3 Chinese engineers injured | Suicide attack by son of Baloch leader | Dalbandin, Pakistan | BLA | |
| 16/10/2018 | 12 Iranian Revolutionary Guards (IRGC) | Kidnapped from border outpost | Mirjaveh, Iran | Jaish Al-Adl | In response to previous attack on 4 Sunni militants by IRGC |
| 23/11/2018 | 4 people (Indian police and civilians) | Hour long shoot out at the Chinese consulate | Chinese Consulate, Karachi, Pakistan | BLA | Against Chinese occupation and CPEC |
| 6/12/2018 | 5 dead + 44 wounded | Suicide car bomb | Chabahar, Iran | Jaish Al-Adl | |
| 14/12/2018 | 6 Pakistani Soldiers + 14 wounded (Frontier Corps) | | Kech District, Pakistan | BLA, BRAS | |
| 29/1/2019 | 3 police wounded | Double bombing | Zahedan, Iran | Jaish Al-Adl | |
| 29/1/2019 | 9 Killed (5 police+ 4 civilians), 21 injured | Bombing plus firing | Office of deputy Inspector General, Loralai, Pakistan | Terrorists? | |
| 2/2/2019 | 1 IRGC killed and 5 wounded | | Basij Base, Nik Shahr, Iran | Jaish Al-Adl | |
| 13/2/2019 | 27 Iranian border guards killed | Suicide vehicle attacks Bus | Between Zahedan and Khash, Iran | Jaish Al-Adl | |
| 16/2/2019 | 2 Frontier corps Killed | | Loralai, Pakistan | Unknown | |
| 18/2/2019 | 4 Frontier corps Killed | | Panjgur district, Pakistan | BLA | |
| 29/3/2019 | Several Chinese engineers and workers killed | 22 vehicle envoy attacked by remote controlled bomb | Hamdard University, Karachi | BLA | Seeking termination of CPEC- Coincides with Pakistani Prime ministers visit to Gwadar |
| 18/4/2019 | 14 (10 navy, 3 air force, 1 coastguard) | 15 attackers stop bus | Makran coastal highway, between Karachi and Gwadar, Pakistan | BRAS | |
| 12/5/2019 | 5 killed (4 hotel workers and naval officer) | Bomb on 5-star hotel | Gwadar, Pakistan | BLA | Retaliation to Chinese projects in Balochistan |
| 20/7/2019 | 1 policeman killed, 10 injured | | Double road, Quetta, Pakistan | Unknown | |
| 30/7/2019 | 5 killed, 32 injured | Bomb near Police station | Quetta,Pakistan | Taliban | |
| 26/9/2019 | 3 policemen wounded | | Bypass, Quetta | Unknown | |
| 29/9/2019 | 3 killed and almost a dozen injured | Bomb | Chaman, Pakistan | Unknown | |
| 16/10/2019 | 1 police killed, 5 injured | | Bypass, Quetta | Unknown | |
| 21/10/2019 | 3 killed, 9 wounded | | Spinny road, Quetta | Unknown | |
| 30/10/2019 | 1 policeman killed | Suicide bomber on Motorbike | Loralai, Balochistan | Unknown | |
| (Source: Multiple news agencies based in Pakistan, Iran, India, Saudi and US) 16/11/2019 | 3 paramilitary troops killed | Roadside Bomb | Kalach, Quetta | Unknown | |
Source: Multiple news agencies based in Pakistan, Iran, India, Saudi and US
The general increase in the attacks in the Balochistan region is pretty clear through the data on the aforementioned table. The attacks in Quetta consist of multiple unknown attacks where no groups claimed responsibility. The responsibility of such attacks is generally claimed within one week of the attack but the perpetrators of these attacks are yet to come to the forefront. Seeing that Quetta is the prime factor in Balochistan, being termed as its capital, these attacks must be motivated by the BLA and the BRAS, if not directly carried out by them.
2019 has also seen attacks by the Balochistan against Chinese sponsored enterprises which are part of the China Pakistan Economic corridor. Balochistan sentiments angle away from the investments citing it to be more detrimental to the Baloch rather than beneficial. Hyrbyair Marri, the leader of the Free Balochistan Movement, said that the allegiance of Pakistan to CPEC would be another step in turning Balochistan into a Military Garrison for China. The Baloch now don't only have to deal with the Pakistanis that have destroyed their sovereignty but also the Chinese influx into the country as well.
The fight for international support has also been on the rise where advertisements have been released in certain prominent papers in the US. A particular advertisement placed by the World Baloch Organization and the Baloch Republican Party in July 2019 in the Washington Post sought support from President Donald Trump. This advertisement addressed to the President calls on the US support in addressing Human rights exploitation, economic deprivation and political exclusion in Balochistan. It also called on the US to bring restriction to the use of US-supplied weapons used on the Baloch nationalist group which were meant to help suppress religious extremist groups rather than them. However, the US government has not issued any official statement regarding the same and it doesn't seem like it will. The US recently branded both the Jaish Al-Adl and the Baloch Liberation Army as terrorist organizations and seem to classify the entire movement as being motivated by these "terrorists". Even an appeal from Members of the European Parliament regarding the deteriorating situation in Balochistan in a letter in July 2019 has not received a response from the US government.
On the Iranian side, the Jaish Al-Adl seem to be motivated more by the Sunni identity of the Population rather than the Baloch identity. And therefore, apparent cross border conflicts with the group and the BLA have emerged as well with reports of it being caused due to the over-emphasis on the religious identity. Especially with allegations that the Sunni militant group has support from the Pakistan government, it is unlikely to partake in a unified movement. At odds with Pakistani support, the BLA apparently enjoys covert support through the lack of Iranian attention whereas all the Jaish Al-Adl's attacks are aimed at the Iranian government. These groups are on two opposing ends of the spectrum not only in terms of their allegiances but also on the basis of religion. The Balochistan Liberation movement in Pakistan aims at a secular Balochistan nation which is at complete odds with Jaish Al-Adl's Sunni leanings.
The spike in attacks indicates the possibility of a mass resurgence of the Balochistan Liberation Movement. Leaders of the multiple movements have become even more active on twitter such as Hyrbyair Marri, Mehran Marri, Naela Quadri Baluch who have also shown support for the Kurdish cause and the Indian stance on Kashmir in defiance of Pakistan. There has also been a resurgence of protests outside the UN and across cities seeking a Free Balochistan. The Balochistan republican Party in London and the Balochistan Voice Association in other major cities including outside the UN in Geneva have actively protested for Balochistan.
Select active leaders of the Baloch Freedom movement
Hyrbyair Marri
Hyrbyair Marri was born to the family of Baloch national leader Nawab Khair Baksh Marri in Quetta, capital of Balochistan. He completed his early education in Quetta and then moved to study journalism in Russia. In 1997, he was elected to the Balochistan Provincial assembly and became the Education minister of the province. In 1999, after his father was arrested and charged with the murder of Balochistan high court judge, Justice Nawaz Marri, he left Pakistan. He traveled to Europe and was granted political asylum in the UK in 2011. He is the leader of the Free Balochistan movement and Pakistan alleges he is the head of the Balochistan Liberation Army. He has accepted the invitation of, Bharatiya Janata Party's senior leader and president of Delhi Study Group, Mr. Vijay Jolly to travel to India. On the 10th of December 2019, he will address a seminar on 'Human Rights in Balochistan,' in New Delhi.
Mehran Marri
Mehran marri is the sixth son of Baloch nationalist leader Khair Bakhsh Marri and is believed to be the current leader of the United Baloch Army (UBA). He is the brother of Hyrbyair Marri. The UBA was classified as a terrorist organization by Pakistan and also Switzerland. Since being banned in 2013 by the Pakistani government, the group has been largely inactive with no resurgent attacks on any news websites. Marri was arrested at Zurich Airport and put under a lifetime ban on entry to Switzerland on the 16th of November 2017. He was later deported from Switzerland and currently resides in the United Kingdom. Mehran Marri is active on Twitter and continues to show support for the Baloch insurgency in Eastern Pakistan.
Brahumdagh Bugti
Brahamdagh Khan Bugti or Brahumdagh Khan Bugti is the founder and leader of a Baloch nationalist political organization, the Baloch Republican Party which broke away from his uncle Talal Akbar Bugti's Jamhoori Watan Party in 2008. After the assassination of his grandfather Akbar Bugti, a Baloch nationalist politician, he fled his hometown Dera Bugti in Balochistan in 2006. Initially, he lived as a state guest in Afghanistan and was then flown to Switzerland in October 2010 where he has been living in political asylum with his family. In 2018, India was in talks about granting him citizenship. India would have also given citizenship to Brahumdagh's key lieutenants in Switzerland, including Sher Muhammad Bugti and Azizullah Bugti, his trusted aides. The BRP has held campaigns all over the UK under the banner of End Enforced Disappearances in Pakistan. The month of June saw an increase in campaigns all over London, resulting in newspaper advertisements, billboard signs and joint awareness campaigns with the World Balochistan Organization. These campaigns also included the flying of "Free Balochistan," Banners during a Pakistan Afghanistan match at Headingley Stadium, London on June 29th this year. On the 27th of August 2019, Brahamdagh Bugti delivered an address during the martyrdom anniversary of Shaheed Nawab Akbar Bugti saying, "We do not mourn this day but rather celebrate it, for it reminds us, the Baloch in Balochistan and abroad, how Shaheed Nawab Akbar Bugti founded this movement with his blood." The Baloch Republican Party held events across Balochistan and overseas in places like London, Switzerland, and Busan in South Korea, and his speech was broadcast in the same. He is also believed to be the head of the Baloch Republican Army by Pakistan.
Khalil Baloch
Khalil Baloch is currently the chairman of the Balochistan National Movement (BNM). This party was one of the strongest in Balochistan during the 1990s. It still retains a stronghold and according to its manifesto will actively form a political coalition outside of Pakistan's National Assembly. It has pledged its support to the Balochistan freedom fighters under this released manifesto. In an email interview, he stated, "The recent escalation in militant attacks is a direct reaction to Pakistan army's growing atrocities in Balochistan and China's relentless plunder of Baloch resources." This interview was published on the 15th of July 2019, and since then there have been multiple attacks again as can be seen in the table above. He also stated in the same interview that the Baloch National Movement is no longer ready to negotiate autonomy in the Pakistani political system but in fact, will fight for a separate state altogether. Dil Murad Baloch, the cultural secretary of the BNM is also a key proponent against the Pakistani forces and atrocities carried out by them. He posts regularly on Twitter as well, condemning the Pakistani armed forces, recently calling out the kidnapping and continuing torture of BNM member, Rafiq Baloch.
Dr. Allah Nazar Baloch
Allah Nazar Baloch is the founder and the chief of the Balochistan Liberation Front. He was born in Mashkai, Awaran District in 1968 and has a premedical degree. He heads the BLF which was designated as a terror organization since being one of the prime fighting groups seeking Balochistan Liberation. In an interview published on 22nd July 2019, when asked about why democratic means have not been used to resolve grievances with Pakistan he said that there is no democracy in Pakistan and the Baloch are compelled to rebel against the oppression and slavery. In a statement, he said that the Baloch liberation movement was moving towards the right direction and every supporter of the Pakistani state are enemies of the envisioned Baloch nation.
Implications of a Resurgence
This resurgence of activity surrounding the Balochistan Freedom Movement can only signify a shift in the lull it had experienced for a while. Though many may call it dead, a united Balochistan may still be in the making. Details of any resurgent movements in Iran's Sistan and Balochistan is lacking but it is clear that the movement in Pakistan has begun to regain traction. Coinciding with the increase of attacks in the Balochistan region, active protesting across the world in multiple organizations has emerged. The call for help from India has increased especially since Prime Minister Modi showed support in a speech indirectly instigating Baloch Activists to actively seek help.
Quetta has been termed as the home base of the Balochistan Liberation movement seeing that it is the apparent capital of Balochistan. The increase of attacks in this very city emphasizes the significance of the movement's resurgence. Perhaps, not all attacks accounted for are carried out by either the BLA or the BRAS but the unrest in the city is apparent, further egged on by the heightened international movements surrounding the Balochistan freedom struggle. The Baloch are spread from Iran to Pakistan and even in southern Afghanistan and an integrated new Baloch nation would lead to an uproar in South Asia. Whether the fight for a unified Balochistan would materialize in success is yet to be seen and if so, how much of the region would actually fall to them is another cause for speculation. A proposed map of Balochistan (image 1.0) shows it to possess a landmass almost equaling that of current day Pakistan. It is very unlikely that any of the countries involved would give up their territory as has been clear in the failures of the previous resurgences in the 1970s and 1980s, but the fight for autonomy and sovereignty still persists. The success of a resurgence in Pakistan would depend greatly on successful movements across the border in Iran. Though the council of Independent Balochistan formed in 2009 under Mir Suleman Dawood the Khan of Kalat did not lay claim to the Baloch dominated region in Afghanistan, who is to predict what new demands may or may not be made.
A new country would not only ruffle a good many feathers of these three neighboring states but also of other countries who have vested interests in the current region, the most prominent of which is China. The China Pakistan economic corridor would be the worst affected which is clear in the Baloch hate for the country and its investment in the region. A unified Balochistan or even a radical resurgent movement would bring a complete halt to all the infrastructural under the CPEC. The total CPEC project was valued at about $62 Billion as of 2017, which has definitely been surpassed as of 2019. The Gwadar International Port along with its international airport and the East-Bay Expressway which fall under this CPEC project, all run through the Balochistan region and have been the site of multiple attacks. Interestingly, unified Balochistan will not only contain this port of Gwadar but also the Chabahar port on the Indian side.
Though this resurgence would be highly detrimental to the CPEC corridor and Chinese investments in the Larger One Belt One Road initiative, it is important to acknowledge an important outcome of the same which is the gains that another particular country would make. India has for long been accused of supporting the Balochistan cause in Pakistan and a resurgent Balochistan movement serves to bolster support for India in laying claim to an extra ally in the region. Whether Prime Minister Narendra Modi's reference to Balochistan in his speech was meant as anti-Pakistan rhetoric concerning the Kashmir issue or actual support for the movement is yet to be understood. However, it is clear that many vested interests in the region will serve to either bolster the fight or open increased fronts against the Balochistan Freedom Movement. Though the movement seems to be increasing in intensity one can still question the optimism that the Baloch and its supporters can afford to have in seeking their sovereignty.
The global strategy of computer hacking
Whoever operates on the Web and has even interesting or relevant data sooner or later will always be hacked by someone or by some organizations.
Usually "economic" hackers take the data of interest from the victim's network and resell it in the dark web, i.e. the system of websites that cannot be reached by normal search engines.
Currently, however, after the Bayonet operation of July 2017 in which many dark web areas were penetrated, we are witnessing a specialization of the dark web and an evolution of web espionage methods against companies and States.
These operations which, in the past, were carried out by web amateurs, such as youngsters at home, are currently carried out by structured and connected networks of professional hackers that develop long-term projects and often sell themselves to certain States or, sometimes, to some international crime organizations.
As often happens in these cases, the dark web was born from research in the military field. In fact, in the 1990s, the Department of Defense had developed a covert and encrypted network that could permanently protect the communications of the U.S. espionage "operatives" who worked abroad.
Later the secret network became a non-profit network that could be used for the usual "human rights" and for protecting privacy, the last religion of our decadence.
That old network of the State Department then intersected with the new TOR Network, which is the acronym of The Onion Router, the IT "onion" covering communication with different and often separable encryption systems.
TOR lives on the Internet edge and it acts as the basic technology for its dark web.
Like the "Commendatore" vis-à-vis Don Giovanni in Mozart's opera.
TOR, however, is a free browser that can be easily extracted from the Web.
Obviously, the more the anonymity of those who use TOR and go on the dark web is covered by effective encryption systems, the more unintentional signals are left when browsing the dark web.
Moreover, the farther you have to go, the more pebbles you need to go back, as in the Thumbelina fairy tale.
TOR and the Dark Web were born to allow the communications of U.S. secret agents, but were later downgraded to "free" communication system to defend Web surfers from "authoritarian governments". Currently the dark web hosts a wide underground market where drugs, stolen identities, child pornography, jihadist terrorism and all forms of illegal business are traded.
Moreover, if these dark web services are paid with uncontrollable cryptocurrencies, it is very difficult to track any kind of dark web operations.
Nowadays, about 65,000 URLs operate in the dark web, which means Internet websites and Universal Resource Locators that operate mainly via TOR.
A recent study of a company dealing with cybersecurity has demonstrated that about 15% of all dark web URLs facilitate peer-to-peer communication between users and websites usually by means of chat rooms or websites collecting images, pictures and photos, which are often steganographic means and transmit hidden and concealed texts, but also for the exchange of real goods via specialized websites for peer-to-peer trading that are also encrypted, as can easily be imagined.
Moreover, a further study conducted by a U.S. communication company specialized in web operations has shown that at least 50% of the dark websites is, in fact, legal.
This means they officially deals with things, people, data and pictures that, apparently, also apply to "regular" websites.
In other words, the dark websites have been created by means of a regular request to the national reference office of ICANN, which grants the domains and registers the permitted websites, thus communicating them to the Californian cooperative that owns the web "source codes", although not in a monopolistic way.
Currently all the large web organizations have a dark "Commendatore" in the TOR area, such as Facebook, and the same holds true for almost all major U.S. newspapers, for some European magazines but also for some security agencies such as CIA.
Nevertheless, about 75% of the TOR websites listed by the above stated IT consultancy companies are specialized URLs for trading.
Many of these websites operate only with Bitcoins or with other types of cryptocurrencies.
Mainly illegal pharmaceuticals or drugs, items and even weapons are sold in the dark web. Said weapons are often advanced and not available in the visible and overt networks.
Some URLs also sell counterfeit documents and access keys for credit cards, or even bank credentials, which are real but for subjects other than those for whom they were issued.
In 2018 Bitcoin operations were carried out in the dark web to the tune of over 872 million US dollars. This amount will certainly exceed one billion US dollars in late 2019.
It should be recalled that the total amount of money "laundered" in the world accounts for almost 5% of the world GDP, equal to 4 trillion US dollars approximately.
Who invented the Bitcoin?
In 2011, the cryptocurrency was used for the first time as a term of trade only for drug traffickers operating in the dark web, mainly through a website called Silk Road.
The alias used for those exchanges was called Satoshi Nakamoto, that was also filmed and interviewed, but was obviously another.
We should also recall web frauds or blackmails: for example, InFraud, a U.S. organization specialized in the collection, distribution and sale of stolen credit cards and other personal data.
Before being discovered, InFraud had illegally made a net gain of 530 million US dollars.
Another group of illegal operators, Fin7, also known as Carbanak, again based in the United States, has collected over a billion US dollars on the web and has put in crisis, by blackmailing them, some commercial organizations such as Saks Fifth Avenue and Chipotle, a widespread chain of burritos and other typical dishes of Mexican cuisine.
Obviously the introduction of new control and data processing technologies, ranging from 5G to biometric sensors, or of personal monitoring technologies, increases the criminal potential of the dark web.
Hence the dark web criminals will have an even larger mass of data from which to derive what they need.
The methods used will be the usual ones, such as phishing, i.d. the fraudulent attempt to obtain or to deceive people into sharing sensitive information such as usernames, passwords and credit card details by disguising oneself as a trustworthy entity in an electronic communication possibly with a fake website, or the so-called "social engineering", which is an online scam in which a third party pretends to be a company or an important individual in order to obtain the sensitive data and personal details of the potential victim, in an apparently legal way, or blackmail by e-mail and finally the manipulation of credentials.
With a mass of additional data on their "customers", the web criminals will be able to perfect their operations, thus making them quicker and more effective. Or the new web technologies will be able to accelerate the time needed for blackmail or compromise, thus allowing a greater number of frauds for more victims.
Biometrics certainly expands the time for the use of data in the hands of cybercriminals. Facial detection or genetic and health data are stable, not to mention the poor security of data held by hospitals. Or we have to do with the widespread dissemination of genetic research, which will provide even more sensitive data to web swindlers.
According to some recent analyses carried out by the specialized laboratories for the Web, 56% of the data most used by web criminals comes from the victims' personal data, while 44% of the data used by swindlers comes from financial news.
Moreover, specific types of credit cards, sold by geographical area, commercial type and issuing bank, can be bought in the dark web.
85% of them are credit cards accredited for a bank ceiling, while 15% of "customers" asks for debit cards.
The web scammers, however, always prefer e-mail addresses even to passwords.
Furthermore, less than 25% of the 40,000 dark web files have a single title.
In the "dark" web there are over 44,000 manuals for e-frauds, available for sale and often sold at very low prices.
The large and sometimes famous companies are the mainly affected ones. In 2018 the following companies were the target of cyberattacks in the United States: Dixus, a mobile phone company which was stolen 10 million files; the Cathay Pacific airline, with 9.4 million files removed, but also the Marriott's hotel chain (500 million data/files removed) and finally Quora, a website of scientific documents and generic data. Over 45 million files were removed from Quora.
How can we know whether we are the target of an attack from the Dark Web? There is certainly the presence of ransomware, such as the recent Phobos, which uses the Remote Desktop Protocols (RDP) that allow to control computers remotely.
Then there is the Distributed Denial of Service (DDoS), which is a temporary block of the Web, apparently accidental, and finally there is the traditional malware, the "malicious" software that is used to disrupt the victims' computer operations and collects the data present on their computers.
However, the Dark Web ambiguity between common crime and the defence of "human rights" and safe communications in "authoritarian regimes" always remains.
The United States, Iran, China and other countries have already created a "fourth army", composed only of hackers, that operates with cyberattacks against the enemies' defence and civilian networks.
The US Cyber Command, for example, is estimated to be composed of as many as 100,000 men and women, who operate 24 hours a day to hit enemy servers (and also allies' ones, when they contain useful information).
Just think also of the private group Telecomix, which supported the 2011 Arab rebellions and, often, also the subsequent ones.
Also in these months both Telecomix and Anonymous are working to permit the free use of the Syrian computer network.
There is often an operative interface between these groups and the Intelligence Agencies, which often autonomously acquire data from private networks, which, however, soon become aware of the State operations.
There is also cyber-rebellion, which tries – often successfully – to strike at the victims' data stored, by deleting them.
DDoS, the most frequent type of attack, often uses a program called Low Orbit Ion Cannot (LOIC) which allows a large number of connections to be established simultaneously, thus leading to fast saturation of the enemy server.
The attacking computers can be used remotely and some groups of hackers use thousands of computers simultaneously, called "zombie machines", to hit the database in which they are interested to delete it or to remove its files.
This type of "fourth army" can inflict greater damage on a target country than a conventional armed attack. The faster the attack, the easier is to identify the origin of the operation.
It is currently estimated that the "zombie" computers in the world are over 250 million – a greater network than any other today present in the military, scientific and financial world.
Hence a very dangerous military threat to critical infrastructure or to the economic resources of any country, no matter how "advanced" it is technologically or in terms of military Defence.
There have been reports of hackers linked to global drug organizations, especially Mexican cartels, and to jihadist or fundamentalist terrorist groups.
Financial hacking, which often supports all these initiatives, remains fundamental.
The South Korean intelligence services' operative Lim was found "suicidal" after having purchased a program from the Milanese Hacking Team.
A necessary tool for these operations is often a briefcase containing circuits which mimic the towers of cellular repeaters and store in the briefcase itself all the data which is transferred via cetel or via the Internet Network.
The Central Bank of Cyprus, the German CDU Party and many LinkedIn accounts – a particularly favourite target of hackers – some NATO websites and, in Italy, some business and financial consultancy companies were attacked in this way.
It is a completely new war logic, which must be analysed both at technical and operational levels and at theoretical and strategic levels.
The Failures of 737 Max: Political consequences in the making
Last month, as Boeing scaled new contracts for the 737 Max, horrific remains in Bishoftu, from the crashed Ethiopian Airlines Flight 302, witnessed the Dubai Air show in despair; the plane manufacturer had sealed another 70 contracts for the future. Still, the dreaded MCAS software is looking for a resolution at last. Two of the fatal Max 8 crashes have been reportedly caused by censor failures, accounted to software malfunctions. Hundred and fifty-seven people died inside flight 302, only months after Lion Air 610 crashed into the Java Sea with 180 passengers on board.
Both accidents are predisposed towards the highly sophisticated Maneuvering Characteristics Augmentation System (MCAS), an algorithm that prevents 737 aircrafts from steep take offs; or de-escalates the vehicle at its own will. However, there is more to Boeing accidents than just a co-incidental MCAS failure. Largely, it is only a consequence of political and economic interests.
While Boeing's European competitor, Airbus, relaunched its A320's in 2010, there were fewer changes in the operating manual. Airbus 320 Neo, as it was re-named, had larger engines on the wings, primarily designed for fuel efficiency. The Neo models claimed a whopping 7% increment in the overall performance; inviting thousands of orders worldwide. Consequently, Boeing's market share of more than 35% was immediately under threat after Lufthansa introduced it for the first time in 2016. Despite of major competition from the A320, 737's lack of ground clearance space, hindered for a major engine configuration. Nevertheless, Boeing responded to the mechanical challenge and introduced the MCAS for flight safety. As bigger engines in 737 was increasing the take-off weight, the MCAS would automatically re-orient the aeroplane's steepness to avoid stall. Boeing's lust to stay afloat in the competitive market, led by a robotic intrusion in flight controls did not fare too long. Flight investigations claimed that although Lion Air 610 was gaining altitude in normal circumstances, the MCAS read it wrongly; hence, pulling the aircraftlower, beyond the control of physical pilots. It was a design flaw, motivated by the need to overcome dwindling sales profits.
Neither is Airbus enjoying smooth performances over the years; it however has not performed as miserly as the 737. Indigo, a major Indian airline is the largest importer of A320 Neo; despite new technologies, it has been warned of repeating problems like momentary engine vibration. Months back, an Indigo flight stalled on its way from Kolkata to Pune, before being forced to return to its departure. Unlike the Boeing 737, Airbus malfunctioning does not lead to a major disaster. There is an element of mechanical interference available to pilots flying the European prototypes. Still, it is not everything that separates the two giants.
The Ethiopian disaster, scrutinized Boeing's leadership at home; a congressional hearing concluded that after repeated attempts to warn the airline manufacturer to present information as transparently as possible, deaf ears have persisted. As the statement read, Boeing was hiding significant information away from airline companies and pilots. While it plans to resume sales in 2020, progress has been waning, in terms of improving the knowledge behind operating the 737 Max. The investigative hearing concluded that Boeing was manufacturing flying coffins.
Unsurprisingly, there is little amusement towards the development of airline sales around the world. Visibly, there is a band of companies, preferring the American manufacturer to the other. The politics is simple; it is merely about technological superiority, but more related with subsidies and after sales services. Regardless of whether Boeing will scrap the 737 Max or improve the software configuration, doubts have presided over choosing to fly altogether with choosing to fly a specific model. Air travel could not be safer in 2020. That claim is in serious trouble.
Digital Privacy vs. Cybersecurity: The Confusing Complexity of Information Security in 2020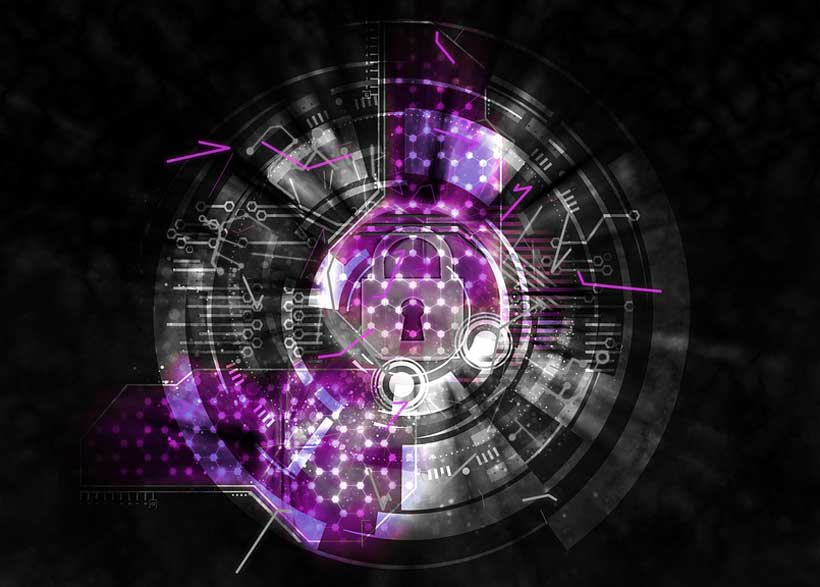 There is a small and potentially tumultuous revolution building on the horizon of 2020. Ironically, it's a revolution very few people on the street are even aware of but literally every single corporation around the globe currently sits in finger-biting, hand-wringing anticipation: is it ready to meet the new challenge of the California Consumer Privacy Act, which comes into full effect on January 1, 2020. Interestingly, the CCPA is really nothing more than California trying to both piggy-back AND surpass the GDPR (General Data Protection Regulation) of the European Union, which was passed all the way back in 2016. In each case, these competing/coincident pieces of regulation aim to do something quite noble at first glance for all consumers: to enhance the privacy rights and data protection of all people from all digital threats, shenanigans, and malfeasance. While the EU legislation first of all focuses on the countries that make up the European Union and the California piece formally claims to be about the protection of California residents alone, the de facto reality is far more reaching. No one, literally no one, thinks these pieces can remain geographically contained or limited. Instead, they will either become governing pieces across a far greater transregional area (the EU case) or will become a driving spur for other states to develop their own set of client privacy regulations (the California case). Despite the fact that most people welcome the idea of formal legal repercussions for corporations that do not adequately protect consumer data/information privacy, there are multiple confusions and complexity hidden within this overly simple statement. As we head into 2020, what should be chief for corporations is not trying to just blindly satisfy both GDPR and CCPA. Rather, it should be about how to remedy these confusions first. However, that elimination is not nearly as easy to achieve as some might think.
First off, a not-so-simple question: what is privacy? It is a bit awe-inspiring to consider that there are many ways to define privacy. When considering GDPR and CCPA, it is essential to have precise and explicit definitions so that corporations can at least have a realistic chance to set goals that are manageable and achievable, let alone provide them with security against reckless litigation. Failure to define privacy explicitly carries radically ambiguous legal consequences in the coming CCPA atmosphere, something all corporations should rightly avoid like the plague. Perhaps worse, no matter how much time you spend defining consumer privacy beforehand, trying to create this improved consumer protection digitally becomes almost hopelessly complicated. The high-technology, instant-communication, constant-access, massively-diversified world we live in today makes some argue that 'digital privacy' in any real sense is dead and buried without the possibility for resurrection. If this is true, then how quixotic will it be for corporations to try to meet the regulation demands of legislative projects like GDPR and CCPA if they do not first try to establish both clarity and transparency of terms and goals?
This is not a nihilistic argument just trying to have every corporation around the world throw up its hands in despair and give up on improved consumer privacy and data protection. But note the word 'improved.' In order for corporations to realistically provide consumer data protection, the irony of ironies may be that the first successful step will be finally embracing transparency in admitting that 'perfect digital privacy' will not and cannot exist. Realistic cyber expectations mean admitting that external threats always have an upper hand over internal defenders. Not because they are more talented or more committed or more diligent. But because what it takes to successfully perpetrate a threat is far simpler, quicker, cheaper, and easier than what is necessary to successfully enact a comprehensive defense program that can answer those threats and remain agile, flexible, and adaptive far into the future.
The broken glass analogy helps illustrate this conundrum. I am in charge of protecting 100 windows from being broken. But I must protect them from 1000 people coming toward me with rocks. Ultimately, it is far easier for the 1000 to individually achieve a single success (breaking a window) than it is for me to achieve success in totality (keeping all 100 windows intact). The resolution, therefore, is transparency: there is greater chance of 'success' for the chief actors (namely, me as defender and the client as owner of the windows) if I can be liberated from the impossible futility of 'perfect protection' and set a more realistic definition of protection as 'true success.' As long as there are recovery/restitution processes in place (replacing/repairing a broken window), then 'success' should be legitimately defined as a percentage less than 100. This is the same for corporations dealing with clients/consumers in the new world of 2020 CCPA: if the idea is that these pieces of legislations finally make corporations commit to perfect digital privacy and such perfection is the only definition of success against which they can measure themselves, then 2020 will be nothing but a year of frustration and failure.
The funny thing in all of this is that the EU legislation somewhat admits the above. Consider the seven principles of data protection as laid out by GDPR:
Lawfulness, fairness, and transparency.
Purpose limitation.
Data minimization.
Accuracy.
Storage limitation.
Integrity and confidentiality.
Accountability.
Nothing in these seven principles would bring about the establishment of perfect digital privacy or sets the expectation that failures in consumer protection must never occur. But they do hint at a darker secret underlying the European concept of client privacy that sits in contradiction to the very essence of American economics.
When people call CCPA the 'almost GDPR,' it is hinting at how the spirit of the two legislations are somewhat diametrically opposed to one another. The EU crafted GDPR under strong social democratic norms that encompass many of the core member governments. As such, it is most decidedly not legislation engineered to first protect the sacred right to free market business enterprise and a fundamental belief in the market to solve its own problems. Rather, GDPR has within it, implicitly, a questioning skepticism about the core priorities of major corporations and the belief that governance is the only way to make free-market economics work fairly. As such, GDPR is not just about protecting consumer data and information privacy from hackers, outside agents, and foreign actors: it is alsoabout protecting consumers from "untrustworthy corporations" themselves. This is something that should not infuse the CCPA (whether it does or not is yet to be determined and 2020 will therefore prove to be a very interesting judgment year). Because while California is staunchly to the left on the American political spectrum, it still operates as a constituent member of the US, the most fiercely protective country of its capitalist roots and belief in the sanctity of the free-market system. As such, government regulation in the EU that works for consumer privacy protection will not be looking at corporations as a willing or even necessarily helpful partner in a joint initiative. American government regulation should and must. As time progresses, if CCPA proves itself to be too close to GDPR, to European as opposed to American market norms, expect to see other states in the US create competing legislation. And even if those competing pieces aim to create a more 'American' conceptualization of consumer digital privacy as opposed to 'European,' what it means in real terms for corporations is yet more competing standards to try to synergize and make sense of. Thus, executive leaders in charge of information security in 2020 are going to need to have critical reasoning and analytical research skills far more than they ever have in the past.
In the end, protecting consumer privacy and providing client data protection is an essential, proper, and critical element for doing business in 2020. Legislation like GDPR and CCPA are meant to help provide an acknowledged framework for all actors to understand the expectations and consequences of the success/failure of that mission. Having such protocols is a good thing. But when protocols do not recognize reality, skip over crucial elements of clarity and transparency, hide some of the futility that likely cannot be overcome, and ignore their own competing contradictions, then those protocols might end up providing more problems than protection. What corporations must do, as they head into 2020, is not blindly follow CCPA. Nor should they facetiously do superficial work to achieve 'CCPA compliance' while not really providing 'privacy.' What is most crucial is innovative executive thinking, where new analytical minds are brought in to positions like CISO (Chief Information Security Officer) that are intellectually innovative, entrepreneurial, adaptive, and agile in how they approach the mission of privacy and security. Traditionally, these positions have often been hired from very rigid and orthodox backgrounds. The enactment of CCPA in 2020 means it might be time to throw that hiring rulebook out. In real terms, the injection of new thinking, new intellectualism, new concept agility, and new practical backgrounds will be crucial for all information security leadership positions. Failure to do so will not just be the death of privacy, but the crippling of corporate success in the client relationship experience.