Rwanda: EU provides €10.3 million for life-saving refugee support measures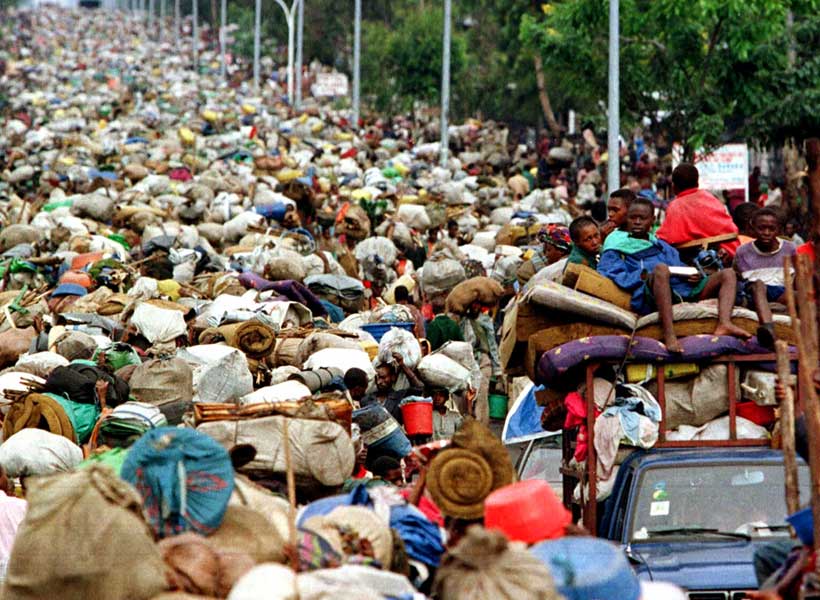 During his visit to Rwanda, Commissioner for International Cooperation and Development Neven Mimica has announced a €10.3 million support package to the UNHCR's Emergency Transit Mechanism (ETM) in Rwanda, which provides a life-saving avenue out of Libya for people in need of international protection, with a view to their further resettlement. The funding is provided through the Emergency Trust Fund for Africa. This initiative builds on the example of the ETM Niger, through which more than 2,900 refugees and asylum seekers have been evacuated out of Libya since 2017.
High Representative/Vice-President Federica Mogherini said: "The Emergency Transit Mechanism in Rwanda is a vital life-saving measure to bring people in need of international protection out of Libya. It is an important sign of African solidarity and of partnership with the European Union. It broadens the support to the most vulnerable people held in Libyan detention centres that need to be closed urgently."
Commissioner Mimica said: "This project will support efforts of the Government of Rwanda to receive and provide protection to about 1,500 refugees and asylum-seekers who are currently being held in detention centres in Libya. Such a remarkable and powerful proof of African solidarity should be further encouraged, replicated and supported."
Background
The UNHCR has evacuated more than 4,250 refugees and asylum-seekers out of Libya to other countries since 2017.
However, around 4,700 people are currently estimated to be held in dire conditions inside detention centres in the country. They urgently need to be moved to safety and to be provided with protection, lifesaving assistance, and durable solutions.
Following the escalation in and around Tripoli, namely the July air strike on a migrant detention centre, the EU continues to support the vital work of the Gathering and Departure Facility on location.
The EU is also supporting the UNHCR's increased efforts to transfer to Tripoli the most vulnerable people in need of international protection from conflict areas where they are at risk, pending their evacuation outside of Libya.
EU steps up economic partnership with Kenya to boost job creation
Today, the European Commission announced two new programmes totalling €31 million to boost investment and create jobs in Kenya.
In Nairobi, European Commissioner for International Partnerships Jutta Urpilainen said: "We have a close and valued partnership with Kenya, driven by common objectives and aligned with the Africa-Europe Alliance for Sustainable Investment and Jobs and Kenya's Big Four Agenda. I'm delighted to announce these new programmes today, which will deepen our economic partnership, boost Kenya's economic potential, improve the investment climate, and create jobs. They are further evidence of our mutually beneficial cooperation to promote sustainable development to eradicate poverty."
The two programmes will support strategic dialogue and strengthen the EU-Kenya economic partnership:
€26 million will be directed at reforms of Kenya's public finances to promote economic stability, improve service delivery and tackle poverty.
€5 million will target economic cooperation and national policy reforms. It will also provide technical support for implementing Kenya's Vision 2030 and 'Big 4′ agenda.
During her visit to Kenya, Commissioner Urpilainen held talks with, amongst others, President Uhuru Kenyatta and acting Treasury Minister Ukur Yatani to discuss future bilateral cooperation between Kenya and the EU. She also gave a keynote speech at the 9th Summit of the Heads of State and Government of Africa, the Caribbean and the Pacific (ACP) and met young leaders to exchange with them on political, economic and social issues and learn about their priorities for Kenya's development. On Sunday, she visited the Kalobeyei refugee settlement, where the EU Emergency Trust Fund for Africa works with UN partners to ensure that refugees and the host community live together peacefully, have access to social services and develop economic ties to build sustainable livelihoods.
Background
The EU's cooperation with Kenya amounts to €435 million for the period 2014-2020. The country also benefits from the EU Emergency Trust Fund for Africa – with over €58.3 million for 2015-2019.
In 2018, the European Union and its Member States present in Kenya signed the second phase of their Joint Programming strategy, supporting the priorities of the Kenyan government's 'Big 4′ Agenda, which seeks to boost manufacturing, food and nutrition, security, affordable housing and universal health coverage.
The first European Joint Cooperation Strategy (2014 – 2017) was aligned with Kenya's National Development Plan (Vision 2030).
Agreement on linking the emissions trading systems of the EU and Switzerland
As ministers gather at the COP25 in Madrid to discuss the rules for international carbon markets, the EU and Switzerland finalised the process that allows for the link of their emissions trading systems to enter into force. As of 2020 allowances from both systems can be used for compliance to compensate for emissions occurring in either system. The Linking Agreement between the EU and Switzerland is the first of its kind, and demonstrates that emissions trading systems can pave the way to broader international carbon markets.
Executive Vice-President Frans Timmermans said: "The Linking Agreement between the EU and Switzerland, which also covers the aviation sector, sends a strong signal that we can create broader and more comprehensive carbon markets with benefits to our climate and environment."
There are significant benefits to linking carbon markets. By expanding the market and increasing the availability of emission reduction opportunities, the cost-effectiveness of the linked systems can be increased and their liquidity enhanced, thus resulting in better burden sharing, more efficient emissions reductions, and decreased overall compliance costs. The European Green Deal will strongly support these principles, underlining that with linked carbon markets we can bring carbon prices in different countries closer together, which in turn may reduce carbon leakage risks. Linking also strengthens cooperation between parties with binding targets and encourages others to take action, as well as to support global cooperation on climate change and the development of a global carbon market.
Background
The EU ETS Directive allows for linking, provided both systems are compatible, mandatory and have an absolute emission caps. These conditions for linking have been laid down in the Annexes to the Linking Agreement and will ensure that both parties meet these requirements.
Negotiations on the Linking Agreement between the EU and Switzerland started in 2011. The linking agreement was signed at the end of 2017 and will enter into force on 1 January 2020.
Aviation Safety: EU Commission adopts new EU Air Safety List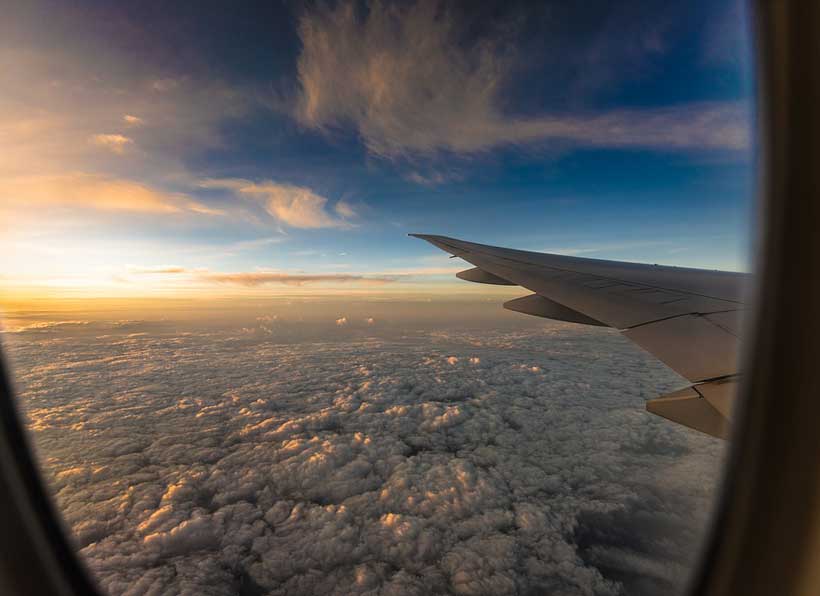 The European Commission today updated the EU Air Safety List, the list of airlines that do not meet international safety standards, and are therefore subject to an operating ban or operational restrictions within the European Union. The EU Air Safety List seeks to ensure the highest level of air safety for Europeans and all other passengers travelling in the European Union.
There is positive news for Gabon as all airlines certified in Gabon have been released from the list following improvements to the aviation safety situation in that country. However, the Armenian Civil Aviation Committee has been put under heightened scrutiny because of signs of a decrease in safety oversight.
Commissioner for Transport Adina Vălean said: "Today's decision illustrates our continuous efforts to offer the highest level of safety. Not only to European travellers, but to travellers worldwide, because aviation safety knows no border or nationalities. I am pleased to announce that the European Commission was able today to clear all Gabonese air carriers from the EU Air Safety List. Gabon was on the List already since 2008, so it is very good that we can recognise the efforts the aviation safety authorities in Gabon have made."
The EU Air Safety List not only helps to maintain high levels of safety in the EU, but also helps affected airlines and countries to improve their levels of safety, in order for them to eventually be taken off the list. In addition, the EU Air Safety List has become a major preventive tool, as it motivates countries with safety problems to act upon them before a ban under the EU Air Safety List would become necessary.
Following today's update, a total of 115 airlines are banned from EU skies:
109 airlines certified in 15 states, due to a lack of safety oversight by the aviation authorities from these states;
Six individual airlines, based on safety concerns with regard to these airlines themselves: Avior Airlines (Venezuela), Iran Aseman Airlines (Iran), Iraqi Airways (Iraq), Blue Wing Airlines (Suriname), Med-View Airlines (Nigeria) and Air Zimbabwe (Zimbabwe).
An additional three airlines are subject to operational restrictions and can only fly to the EU with specific aircraft types: Air Koryo (Democratic People's Republic of Korea), Air Service Comores (the Comoros) and Iran Air (Iran).
Background information
Today's update of the Air Safety List is based on the unanimous opinion of the aviation safety experts from the Member States who met from 20 to 21 November 2019 under the auspices of the EU Air Safety Committee (ASC). This Committee is chaired by the European Commission with the support of the European Union Aviation Safety Agency (EASA). The update equally got the support from the European Parliament's Transport Committee. Assessment is made against international safety standards, and notably the standards promulgated by the International Civil Aviation Organization (ICAO).
The Commission is constantly looking at ways to improve aviation safety, notably through collaborative efforts with aviation authorities worldwide to raise global safety standards. With this in mind, the Commission, through EASA, will implement two cooperation projects in the course of 2020 to assist Angola and Mozambique to further improve their safety oversight systems.