Emerging and Developing Economies Less Prepared Now for a Deeper Downturn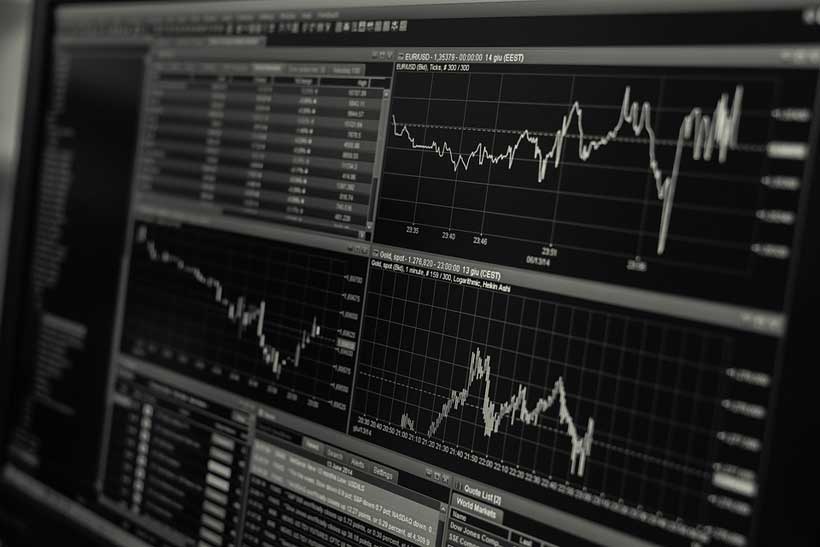 Emerging and developing economies are less well positioned today to withstand a deeper global downturn, should it occur, than they were before the 2009 global recession, although they now have more resilient policy frameworks to respond, a new World Bank Group study of the global recession and its aftermath finds.
With multiple risks to global growth clouding the outlook, there is concern whether emerging and developing economies can effectively respond to a deeper economic slowdown as they were able to do during the 2009 global recession. The new study by the World Bank Group, A Decade after the Global Recession, compares emerging market and developing economies' preparedness then and now, and finds reason both for concern and for optimism.
"The big lesson of the past decade is clear, you need to be prepared for the unexpected," said World Bank Group Vice President for Equitable Growth, Finance and Institutions, Ceyla Pazarbasioglu. "Developing countries need to urgently boost resilience and growth, by building human and physical capital, streamlining business regulations, and strengthening institutions."
Since the 2009 global recession, emerging and developing economies have become more vulnerable to external shocks in an environment of mounting debt and weakening long-term growth prospects, the study finds.
However, at the same time, many emerging market and developing economies now have stronger policy frameworks, such as fiscal rules and inflation targeting monetary policy regimes, than during earlier financial crises and global recessions. Meanwhile, international financial sector regulation has strengthened.
"Policy frameworks in many emerging and developing economies have become more resilient, for example through inflation targeting regimes and fiscal rules," said World Bank Prospects Group Director Ayhan Kose. "However, in light of downside risks and elevated vulnerabilities, policymakers should prepare their economies to mitigate the impact of adverse shocks and ensure that policy space is available to act when such shocks occur, as they inevitably will."
The World Bank Group's response to the global recession was unprecedent in both financing volume and country coverage, and prioritized the areas of finance, infrastructure, fiscal management, and social protection. The Bank introduced new crisis response facilities to improve its assistance to developing economies and improved its monitoring of global macroeconomic developments to more effectively flag risks.
Russian Economy Faces Deep Recession Amid Global Pandemic and Oil Crisis
Fueled by a COVID-19 triggered deep global recession, Russia's 2020 GDP growth is projected to contract by 6 percent, an eleven-year low, with a moderate recovery in 2021-2022,according to the World Bank's latest Russia Economic Report (#43 in the series). The decline of Russian economic growth is further exacerbated by plummeting crude oil prices that dropped 53 percent between January and May 2020.
In 2020, overall household consumption is expected to shrink by 4.9 percent, and gross fixed capital investment by 8 percent. Through April and May 2020, negative growth was reflected in most sectors, with manufacturing contracting 8.6 percent in this period; mineral-resource extraction decreasing by 8.4 percent, resulting in rapid shrinking of industrial production; and the transport sector experiencing a 7.7 percent contraction, driven by falling trade volumes since the beginning of the year.
"There are immediate impacts of the pandemic-driven recession, such as the steep rise in unemployment, the drop in real wages, reduced fiscal revenues, and a weakened banking sector," said Apurva Sanghi, Lead Author of the Study and Lead Economist for the World Bank in Russia. "The encouraging news is that the prudent macro-fiscal policies and accumulated buffers have allowed the authorities to implement effective stabilization measures."
The report notes that measures announced by government could partly contain the crisis-induced increase in poverty – if implemented adequately. However, it cautions that short-term impacts could be followed by deeper longer-term consequences marked by non-recoverable losses such as learning at critical ages, worsening of chronic health conditions, permanent job and skill losses, and small-business bankruptcies.
The study also finds that smaller cities and rural areas may suffer the spread of the virus several weeks or months later. Sectors not initially affected, like agriculture, could be impacted in later stages if disruptions in migrant labor availability, internal logistics, international trade or financial conditions make resuming full production difficult.
This year, the report takes a closer look at how the COVID-19 pandemic is affecting learning and education across Russia. School closures could result in learning loss of more than one-third of a Russian school year and the impact could mean a decline in the Program for International Student Assessement (PISA) points.
"These losses are higher than those estimated for OECD and EU countries. Moreover, there are equity issues: while students from the top quintile could lose about 14 PISA points, those in the bottom quintile could lose 18 points. These 18 points translate into a loss equivalent to missing one-half of the year's learning," said Renaud Seligmann, World Bank Country Director for Russia.
The report finds that the current response to the COVID-19 crisis could also be an opportunity to tackle structural imbalances in the Russian education system and speed up needed reforms, such as reducing the digital divide to ensure that all students and teachers benefit from learning platforms; improving connectivity in lagging regions; producing a clear national strategy for internationalization of higher education; and finally,introducing independent impact assessment and quality assurance mechanisms.
Looking forward, the report concludes that in the absence of a second pandemic wave, a moderate recovery could get underway, with some positive momentum expected pushing GDP growth into positive territory in 2021 to 2.7 percent and in 2022 to 3.1 percent. As uncertainty diminishes, household consumption is expected to lead the recovery, and investment would increase by about 3 percent in 2021.
Reaching energy and climate goals requires a sharp acceleration in clean energy innovation
Without a major acceleration in clean energy innovation, countries and companies around the world will be unable to fulfil their pledges to bring their carbon emissions down to net-zero in the coming decades, according to a special report released today by the International Energy Agency.
The report assesses the ways in which clean energy innovation can be significantly accelerated to achieve net-zero emissions while enhancing energy security in a timeframe compatible with international climate and sustainable energy goals. The Special Report on Clean Energy Innovation is the first publication in the IEA's revamped Energy Technology Perspectives (ETP) series and includes a comprehensive new tool analysing the market readiness of more than 400 clean energy technologies.
"There is a stark disconnect today between the climate goals that governments and companies have set for themselves and the current state of affordable and reliable energy technologies that can realise these goals," said Dr Fatih Birol, the IEA Executive Director. "This report examines how quickly energy innovation would have to move forward to bring all parts of the economy – including challenging sectors like long-distance transport and heavy industry – to net-zero emissions by 2050 without drastic changes to how we go about our lives. This analysis shows that getting there would hinge on technologies that have not yet even reached the market today. The message is very clear: in the absence of much faster clean energy innovation, achieving net-zero goals in 2050 will be all but impossible."
A significant part of the challenge comes from major sectors where there are currently few technologies available for reducing emissions to zero, such as shipping, trucking, aviation and heavy industries like steel, cement and chemicals. Decarbonising these sectors will largely require the development of new technologies that are not currently in commercial use. However, the innovation process that takes a product from the research lab to the mass market can be long, and success is not guaranteed. It took decades for solar panels and batteries to reach the stage they are at now. Time is in even shorter supply now.
Notably, the report highlights the importance of making sure crucial clean energy solutions are ready in time for the start of multi-decade investment cycles in key industries. Doing so could create huge markets for new technologies and avoid locking in vast amounts of emissions for decades to come. If key technologies become available by 2030 to take advantage of the next round of plant refurbishments in heavy industry, nearly 60 gigatonnes of carbon emissions could be avoided.
Another issue is that many of the clean energy technologies that are available today – such as offshore wind turbines, electric vehicles and certain applications of carbon capture, utilisation and storage – need a continued push on innovation to bring down costs and accelerate deployment.
Around three-quarters of the cumulative reductions in carbon emissions that would be needed to move the world onto a sustainable path would come from technologies that have not yet reached full maturity, according to the IEA report. For example, it would require rapid progress in new battery designs that are still at the prototype stage now to shift long-distance transport from fossil fuels to electricity.
But the public and private sectors are currently falling short of delivering the innovation efforts to back up their net-zero ambitions – and the Covid-19 crisis is threatening to further undermine projects around the world focused on developing vital new energy technologies.
"A recent IEA survey revealed that companies that are developing net-zero emissions technologies consider it likely that their research and development budgets will be reduced, a clear sign of the damage that the Covid-19 crisis could do to clean energy innovation," Dr Birol said. "Now is not the time to weaken support for this essential work. If anything, it is time to strengthen it."
To help guide policy makers at this challenging time, the IEA report offers five key innovation principles for governments that aim to deliver net-zero emissions while enhancing energy security:
Prioritise, track and adjust. Review the processes for selecting technology portfolios for public support to ensure that they are rigorous, collective, flexible and aligned with local advantages.
Raise public R&D and market-led private innovation. Use a range of tools – from public research and development to market incentives – to expand funding according to the different technologies.
Address all links in the value chain. Look at the bigger picture to ensure that all components of key value chains are advancing evenly towards the next market application and exploiting spillovers.
Build enabling infrastructure. Mobilise private finance to help bridge the "valley of death" by sharing the investment risks of network enhancements and commercial-scale demonstrators.
Work globally for regional success. Co-operate to share best practices, experiences and resources to tackle urgent and global technology challenges, including via existing multilateral platforms.
In particular, the report highlights issues requiring immediate attention in the context of the Covid-19 crisis, such as the importance of governments maintaining research and development funding at planned levels through 2025 and considering raising it in strategic areas. It stresses that market-based policies and funding can help scale up value chains for small, modular technologies with overlapping innovation needs like new types of batteries and electrolysers, significantly advancing their progress.
"Together with the Sustainable Recovery Plan that the IEA presented last month, this innovation report will provide the foundation for the IEA Clean Energy Transitions Summit on 9 July," Dr Birol said. "The Summit will be the most important global event on energy and climate issues of 2020, bringing together more than 40 government ministers, industry CEOs and other energy leaders from countries representing 80% of global energy use and emissions. The aim is to build a grand coalition to help drive economic development and job creation by accelerating transitions towards clean, resilient and inclusive energy systems."
Major Impact from COVID-19 to Thailand's Economy, Vulnerable Households, Firms
Thailand's economy is expected to be impacted severely by the COVID-19 pandemic, shrinking by at least 5 percent in 2020 and taking more than two years to return to pre-COVID-19 GDP output levels, according to the World Bank's latest Thailand Economic Monitor, released today. The COVID-19 pandemic shocked the economy especially in the second quarter of 2020 and has led already to widespread job losses, affecting middle-class households and the poor alike.
While Thailand has been successful in stemming the tide of COVID-19 infections over the last three months, the economic impact has been severe. The tourism sector, which makes up close to 15 percent of Thailand's GDP, has been hit hard, with a near cessation of international tourist arrivals since March 2020.
Exports are expected to decline by 6.3 percent in 2020, the sharpest quarterly contraction in five years, as demand for Thai goods abroad remains weakened by the global slowdown. Household consumption is projected to decline by 3.2 percent as movement restrictions and dwindling incomes limit consumer spending, especially in the second quarter of 2020.
As Thailand starts to ease mobility restrictions, domestic consumption, Thailand's traditionally strongest driver of growth, may pick up in the second half of 2020 and in 2021, but economic recovery will be gradual and uncertain. In the baseline, the Thai economy is projected to grow by 4.1 percent in 2021 and by 3.6 percent in 2022, which represents a slow recovery to pre-COVID GDP output levels by mid-2022. The shape of the recovery is subject to considerable downside risks, including weaker global growth, feeble tourism, and continuing trade and supply chain disruptions.
"The strength of the economic recovery will depend in part on an effective policy response, in particular effective support to vulnerable households and firms," said Birgit Hansl, World Bank Country Manager for Thailand. "As the recovery phase begins, a key challenge will be how to help people who lost their jobs reconnect with the labor market. Active labor market measures, such as wage-subsidies targeted to individuals in the most vulnerable sectors, and for on-the-job training to promote reemployment should be explored."
An estimated 8.3 million workers will lose employment or income by the COVID-19 crisis, which has put many jobs, in particularly those related to tourism and services, at risk. The report finds that the number of economically insecure, or those living below USD 5.5 per day (in purchasing power terms), is projected to double from 4.7 million people in the first quarter to 9.7 million people in the second quarter of 2020. In particular, the share of economically insecure middle-class households with workers in the manufacturing and services sector will rise by three-fold, from 6 percent to 20 percent.
To protect vulnerable households, the report recommends extending social protection coverage to ensure that no gaps remain for the elderly and migrant workers. The report also recommends continuing cash transfers for the most vulnerable groups and, where possible, linking such transfers to training, mentoring, and other types of support that could create income-generating opportunities. Over the medium term, Thailand could consider establishing programs with universal benefits to help cushion against epidemic outbreaks as well as other negative shocks, complemented by more targeted programs for the poor.
"For vulnerable firms, the nature of support will need to shift from emergency relief to more support for productive firms that are still standing," said Kiatipong Ariyapruchya, World Bank's Senior Economist for Thailand. "This includes redirecting fiscal support from emergency measures to temporary job creation programs by easing firm participation in public procurement and public works."
Going forward, interventions could revamp firm support programs focused on promoting firms and productivity growth, especially towards promoting investments for worker training, management training, and technology adoption.