U.S. President Trump to meet Bulgaria's Prime Minister at the White House: What to expect?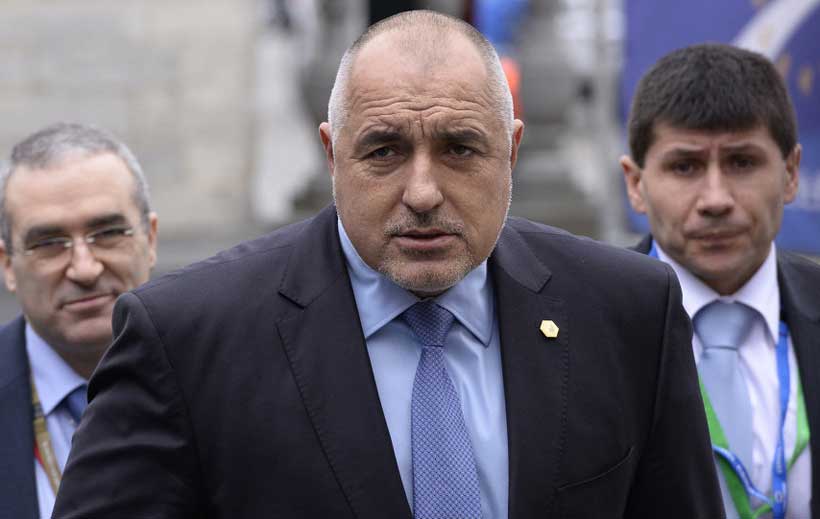 Next Monday, 25 November, President Trump will welcome Bulgarian Prime Minister Borissov at the White House for a bilateral meeting.
This is not the first White House visit for Bulgaria's Prime Minister Boyko Borissov who previously met President Obama at the White House in 2012.
The White House press secretary has announced that Trump and Borissov plan to discuss security in the Black Sea region, energy and countering malign influence – all Russia-related topics, as one would expect.
The real reason for the White House treat, however, is Bulgaria's substantial purchase of US aircraft this year.
In August, Bulgaria bought eight F-16 airplanes from the US for the hefty price of USD 1.2bln. White House meetings with foreign leaders represent special thanks for something a foreign country has done for the United States and the F-16 airplanes purchase seems to be what we are looking at here. The US is a happy seller and Bulgaria is a happy customer.
In the area of energy, Bulgaria is looking towards the US while trying to reach energy diversification and gain independence from Russian natural gas. On this, there is a clear intersection with US interests. Bulgaria agreed in May to purchase natural gas from the US for the first time. Bulgarian Prime Minister Borissov met last week with the US Ambassador to Greece to explore the possibility of purchases of American liquid gas down the line.
What is not mentioned by the official White House position is that visa restrictions will be a topic of the meeting, too. The Bulgarian Prime Minister will likely request that President Trump dropped the visa requirements for Bulgarians – an issue the Bulgarian government has been chasing for a while now and something which Bulgarian President Radev had raised with President Trump also on the sidelines of the UN General Assembly in September. Visa restrictions were removed for Polish citizens last month. The Bulgarian Prime Minister will seek the same outcome. On this point, it is unlikely that President Trump would give the green light though.
What we won't hear about publicly is the issue of the return of ISIS fighters to Europe. No one in Bulgaria really talks about this but one can imagine this is an issue for the US government. Bulgaria doesn't have a problem with ISIS fighters itself but, as an EU external border country, it is Turkey's neighbor and the closest to the Middle East EU ground entry point. Last week, Turkey began returning ISIS fighters back to Europe and President Trump has been adamant that European nations with ISIS fighters need to take responsibility for them. Western European EU countries do not want their ISIS fighters back to try them in court or to reintegrate them, which is understandable but also irritating because Europeans have had the unfounded expectation that the US would somehow take care of this. How Bulgaria as an EU country at the crossroads between Turkey, the EU and the US handles that is key. No one in Bulgaria really talks about it, and the various EU, US and Turkish pressures on Bulgaria are not really known, but one can imagine the situation is that of being between a rock and a hard place. So, the return of ISIS fighters is another issue to look out for, although it will not come through in public.
In the past, NATO ally Bulgaria has aided the US with criminal and law enforcement investigations in the areas of terrorism, drug trafficking and human trafficking. This is another area to look out for.
President Trump's impeachment is not really a topic in Bulgaria, as no one here seems to be concerned with that. It will be interesting whether Prime Minister Borissov would mention this at all to issue words of support to President Trump. This is something that President Trump would appreciate, although protocol says Prime Minister Borissov would be smart to steer away from impeachment comments.
Direct, to the point and simple words can be expected from President Trump. Prime Minister Borissov, on the other hand, is learning English so the meeting will necessarily have a Bulgarian interpreter. Expect one or two jokes by President Trump about simultaneous Bulgarian interpretation. The meeting will not pass without that.
The right to affordable housing: Europe's neglected duty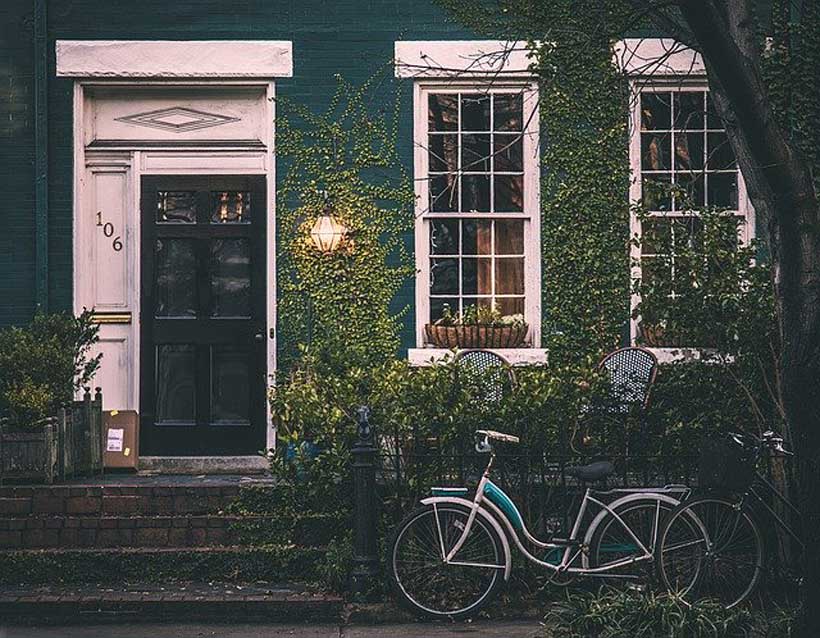 Increasingly making the headlines, the scarcity of affordable housing in Europe is a serious and growing problem that pushes an ever-larger number of people into housing insecurity and homelessness. Unless governments in Europe step in to take decisive measures to turn back the tide, this crisis will continue to intensify and increase existing inequalities, exclusion, and segregation.
Housing is in short supply in Europe today, in spite of increasing demand. In many countries, the overall level of housing construction is lower now than in previous decades, contributing to structural shortages which are especially acute in large cities. This scarcity of housing is pushing up rents as well as prices, which in most European countries surpass the increase in wages. These trends cause many people to gradually be "priced out" of certain neighbourhoods and force them to accept homes of substandard quality or to move to areas where they face poorer prospects of finding work within a reasonable distance, decent education, quality healthcare, and other basic social needs.
Affordable housing: whose problem?
According to the European Committee of Social Rights, housing is affordable if the household can afford to pay initial costs, rent and other related costs, like utility bills and charges, on a long-term basis, while still being able to maintain a minimum standard of living. Meeting this challenge is an uphill struggle for many Europeans today as the cost of housing consumes the lion's share of their household budgets. Frequently, this results in the so-called housing cost overburden, which arises when more than 40% of one's disposable income is spent on housing. For instance, this affects around two out of five people in Greece, one in five in Bulgaria, and one in six in Denmark and Germany.
Although the problem concerns many people across Europe, high housing costs have a disproportionate impact on people living in poverty and those at risk of poverty, including the "working poor". The numbers are telling. A report on housing inequality, published by the Council of Europe Development Bank in 2017, showed that the housing cost was an excessive burden for nearly a third of the lowest earners in the EU/EEA area.
Between 2007 and 2017, the average housing cost overburden rate among poor households increased in the majority of European Union countries. The highest figures in 2017 stood at 90% in Greece, 75% in Denmark and 50% in Bulgaria. Among the EU's youngest citizens living below the poverty line in 2017, 42% on average were overburdened by the cost of housing; this ratio reached 63% in the Netherlands, 84% in Denmark and 91% in Greece. A similarly discouraging picture appears outside the EU: a 2017 UN study found the cost of housing in Armenia to be unaffordable for most citizens. In the same year, Ukraine's capital Kyiv was ranked second least affordable in Bloomberg's Global City Housing Cost Index.
The availability and quality of housing is a closely related problem. In Armenia, according to UNECE, the 2011 census reported 16,000 people (2% of all households) to live in structures unfit for housing, like metal shipping containers. Also according to UNECE, in Ukraine in 2011 more than one million households were in need of housing while the average waiting time for social housing was estimated to exceed 100 years, and 20 years in Russia. Eighty thousand households have been reported to lack long-term housing solutions in North Macedonia.
Social housing: outsourced and underfinanced
As a result of the shortage of affordable housing, the social housing sector in Europe is coming under pressure. While there is no single formula for getting social housing policies right, state responses to rising demand have so far been to withdraw and to shift the burden to the local government, private sector, housing associations and non-profit organisations. In 2017, overall spending by governments on social housing represented only 0.66% of the European GDP and continued to fall. In many countries, the emphasis has been placed on increasing housing allowances. We need fresh ideas in this area. A new toolkit published by the European Housing Solutions Platform outlines 50 out-of-the-box solutions making use of social housing, the private rental sector, and integrated approaches to overcome financial and political barriers within European housing systems.
Rising homelessness and forced evictions
As observed by my predecessor in the 2013 Issue Paper on safeguarding human rights in times of economic crisis, the 2008 crisis and growing unemployment led to a sharp increase in evictions and rising homelessness in many European countries. While tenant protection laws often serve as a safety net, overall they do not seem to effectively tackle the problem. The 2017 and 2018 annual overviews, published by the European Federation of National Organisations Working with the Homeless (FEANTSA) and Fondation Abbé Pierre, found evidence of rising homelessnessin all the EU/EEA countries surveyed except Finland and Norway. The decline in homelessness experienced in these two countries was attributed to the implementation of long-term strategies of successful cooperation between the state, local authorities and local stakeholders, and approaching homelessness from the perspective of a human rights violation.
Increasing homelessness has been observed to particularly affect migrants, young people, women, families, and children.The 2018 FEANTSA report noted that children are becoming the largest group of people in emergency shelters. In 2015, children accounted for one-third of Ireland's entire homeless population; from 2014 to 2017, their number rose by 276%. In the UK, the number of homeless children in temporary accommodation reportedly rose by 40% in the same period. In Russia, although the available figures appear to vary greatly, one rough estimate put the number of homeless children in 2010 at hundreds of thousands, while other reports hint that this number might be even higher. During her 2015 visit to Serbia, the UN Special Rapporteur on adequate housing touched upon the risk of homelessness and exclusion that weak protections for renters and no access to social housing meant for certain vulnerable groups, including young people.
State responses to rising homelessness have often been characterised by a short-sighted, punitive approach, in a misguided attempt to move the problem out of public sight. My predecessor's visit to Hungary in 2014 shed light on the national and local government bans on "sleeping rough" on pain of fines, which were imposed on more than a thousand people, and in some cases led to the imprisonment of those unable to pay. Similar bans were observed during his 2015 visit to Norway. More recently, in the UK, press reports found that as overall numbers of rough sleepers continued to rise, in some localities homeless people were banned from town centres and fined.
European institutions have intervened in some cases related to forced evictions. The European Court of Human Rights has notably balanced interests of landlords against the need to secure accommodation for the less well-off, and on some occasions has acted as a last resort for families threatened with imminent eviction. The European Committee of Social Rights has in several decisions identified the safeguards that must apply when evictions do take place: respecting the dignity of persons; no evictions at night or during the winter; taking measures to re-house or financially assist the persons concerned. The case-law of the Court of Justice of the European Union, for its part, has empowered domestic judges to suspend or annul evictions if the rights of occupants have not been respected, for instance in the context of abusive mortgages. While these interventions offer helpful guarantees, states should prevent such emergencies affecting families and children, among others, from occurring in the first place.
The way forward
In a poignant introduction to her January 2018 report, the UN Special Rapporteur on adequate housing, Leilani Farha, noted that "[w]e are at a critical moment. Globally, housing conditions are fraught. Homelessness is on the rise, including in affluent countries; forced evictions continue unabated; (…) and housing in many cities is simply unaffordable even for the middle class".
We should pay close attention to her call. We need to fully grasp the extent and urgency of the problem in Europe with regard to housing, one of the most basic human needs. As demonstrated above, this is an issue which affects the population at large and contributes to a growing sense of uncertainty and precariousness. Leaving it unaddressed leaves our societies vulnerable to increased social tensions.
States' obligations towards the full realisation of the right to housing must go beyond providing emergency and individual solutions. There is an urgent need for genuine political commitment to adopting sustainable, long-term and inclusive solutions, in line with the UN 2030 Agenda's Sustainable Development Goal of providing adequate, secure and affordable housing to all by 2030. Housing is not simply a commodity, but a human right. It should move to the top of the political agenda in Europe.
First, member States which have not yet done so should promptly accept to be bound by Article 31 of the revised European Social Charter (RESC) dealing withthe right to housing. Of the 34 member States which ratified the Charter, so far only 10 have accepted its Article 31 while 4 more have accepted to be bound only by some parts of that provision.
Second, States should adopt and implement sustainable national housing strategies with clear targets to end homelessness, harnessing to the maximum extent the available resources, establishing credible and independent mechanisms for monitoring progress, and paying close attention to their impact.
Third, States should step up investing in social and affordable housing in view of eradicating the housing cost overburden, particularly among disadvantaged and vulnerable groups.
Fourth, States should urgently adopt long-term measures to prevent and eradicate homelessness, in particular among children and other disadvantaged and vulnerable groups. In adopting and implementing such measures, states should involve all stakeholders and be guided by respect for the human dignity of homeless persons and the realisation that homelessness is a violation of human rights.
UK-US relations: Challenges ahead
The past few days have been witness, to some important statements made in the context of the Joint Comprehensive Program for Action (JCPOA) — also referred to as the Iran Nuclear deal. US allies, including the UK and some EU member states do not seem to be in agreement with the US President's Iran policy in general, and his inclination towards scrapping JCPOA altogether.
Boris Johnson's interviews and his comments on the JCPOA
In an interview to the BBC on January 14, 2020, British PM, Boris Johnson stated, that the JCPOA, could be renegotiated, and seemed to be accommodative towards Trump. Said Johnson:
'Let's work together to replace the JCPOA and get the Trump deal instead'.
Johnson's remarks came a day after UK, Germany and France had issued a joint statement, stating that all three countries were totally in favor of keeping the JCPOA alive.UK Germany and France had also said, that they were keen to ensure, that the nuclear non -proliferation regime is kept intact, and Iran is prevented from developing nuclear weapons.
Earlier, in a telephonic conversation, last week, with the UK PM, US President Donald Trump, had told Johnson, that the deal was 'foolish', and other signatories should also walk out of it.
During the course of his interview with the BBC, which happened to be the first interview with the media, after the victory of the Conservative Party in the recent general elections. Johnson, while having a dig at Trump, said that the US President thought himself of as a good negotiator, as did many others.
Johnson also made the point, that the current deal, had been negotiated by Trump's predecessor, Barack Obama, and alluded to the point, that this was one of the key reasons, why Trump wanted to renegotiate the JCPOA.
Members of Johnson's cabinet and their comments on the Iran deal
UK Foreign Secretary, Dominic Raab, while criticizing Iran for failing to meet with the compliances related to the JCPOA, also stated, that the UK is keen to keep the deal intact.
Before Raab, another member of Johnson's cabinet, the British Defence Secretary, Ben Wallace had also indulged in some straight talk, lambasting the Trump administration for its increasingly isolationist approach towards global issues, and Trump's tendency of taking Washington's allies for granted. Wallace had also stated, that US support for UK's coalition should not be taken for granted.
Responses of Trump and Rouhani to Johnson's remarks
US President, Donald Trump's response, to Johnson's suggestion, regarding a fresh JCPOA was predictable, and welcomed the British PM's proposal.
In the meanwhile, Iranian President Hassan Rouhani in an aggressive address, on January 15, 2020, where he lashed out at the EU and UK, said, that all Trump knew, was violation of contracts, so there was no question of a new Iran deal.
UK-US relations
Interestingly, Johnson in his interview to the BBC, had also said, that there was no real need for the UK to have been informed in advance by the US, with regard to the killing of Iranian General Qasem Soleimani. It would be pertinent to point out, that not just members of the Labor Party, but even a senior Tory MP Tom Tugendhat, also a former chairman of the Commons Foreign Affairs Committee, criticized the US for not consulting the UK.
This brings us, to another important point. While Johnson's main challenge is perceived to be the withdrawal of UK, from the EU by January 31, 2020. There are likely to be important differences between Washington and London over dealing with Iran. A close advisor of US President Donald Trump, has already stated, that if Johnson wants a UK-US Free Trade deal, UK should immediately pull out of the Iran deal. Richard Goldberg, who until recently was a member of the White House national security council (NSC) expressed these views while speaking to BBC.
US-UK FTA and Trump's support for the same
Trump has been in favor of a Free Trade Agreement (FTA) with UK (which happens to be the 5th largest trading partner of the US) for some time. In fact, in his congratulatory tweet to Boris Johnson after his victory in December 2019, Trump had said that Britain and the U.S. will now be able to forge a significant new Trade Deal after Brexit.
At the G7 Summit in 2019, Trump had spoken about how the US would sign a path breaking trade deal with the UK, post Brexit. It has been argued, that while the Conservative lobby, in the US-UK, which has been in favor of bilateral FTA, there are lobbies in both countries, which are fervently opposed to such an idea.
It also remains to be seen, whether the Trump Administration is serious, about imposing conditionalities on UK regarding the FTA — such as, supporting the US stance vis-à-vis Iran. Given the reactions by some members of Boris Johnson's cabinet (to Trump's handling of the Iran issue), it is tough to really predict the UK's reaction.
Not just Iran, US-UK also differ over Huawei
Apart from the Iran issue, one issue which could act as an impediment to further consolidating economic and strategic relations between US and UK could be use of equipment of Chinese tech giant, Huawei, by UK for the development of next-generation 5G wireless networks.
Johnson's predecessor, Theresa May had stated, that non-core technology of 5G were acceptable, while core parts would be banned. At a meeting of the National Security council (NSC) in 2019, some of May's colleagues including — Jeremy Hunt, then Foreign secretary, Sajid Javid, then Home Secretary (now treasury secretary), Gavin Williamson, then Defense Secretary, and Penny Mordaunt, then international development secretary — had opposed May's decision. Interestingly, Williamson had been sacked for allegedly leaking the proceedings of the meeting.
Johnson's approach towards Huawei
In the interview to BBC, Johnson stated, that he did not want to jeopardize cooperation with any of the other "5 Eyes Intelligence alliance partners" (Australia, Canada, New Zealand and the US are the other members of this network, apart from the US). While hinting at the US stand on Huawei, Johnson said, that those criticizing one technology also needed to provide an alternative.
Differences between US and other allies over other crucial economic and strategic issues
It is not just UK, but other allies like India which would be closely watching Trumps approach on crucial geo-political issues. For instance, while earlier US had stated, that it would get a waiver from CAATSA (Countering America's Adversaries Through Sanctions Act), even if it went ahead with the purchase of S400 Missiles from Russia (India and Russia had signed an agreement in October 2018 during Russian President, Vladimir Putin's . Only recently, a State Department Spokesman while commenting on the waiver to India stated that there was no blanket waiver from the side of the US Administration. Of course later, the State Department Spokesperson did clarify, that US views these issues on a case by case basis.
Conclusion
If one were to look at the scenario for bilateral relations between UK and US (defined as a 'special relationship' first by Winston Churchill in 1946) there are numerous challenges.
There is a tendency, to oversimplify bilateral relationships to personal chemistry of leaders, and ideological inclinations as in the case of Johnson and Trump. There are likely, to be a number of obstacles which may come in the way of the bilateral relationship (differences over crucial geo-political and economic issues as discussed above). In addition to this, there is a note of caution for other allies like EU member states (especially Germany and France), Canada, Japan which have already born the brunt of Trump's insular economic policies, and his myopic and transaction approach towards complex geo-political issues.
Why Warsaw denies historical facts about World War II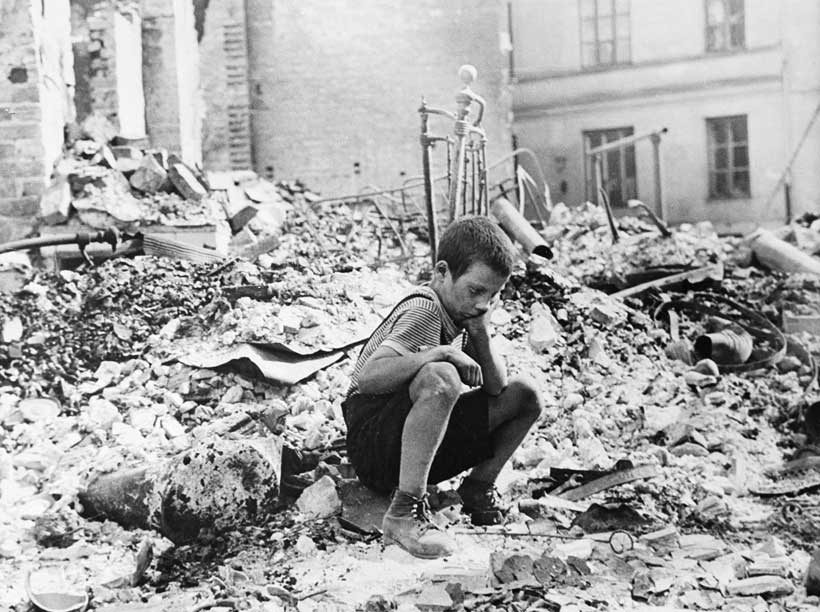 The painful and conflicting reaction on the part of Warsaw following President Vladimir Putin's statement that Poland bears partial responsibility for inciting the Second World War can be explained not only by following the policy adopted by post-Socialist Poland as an ideological weapon.
The practical implementation of historical policy is the responsibility of the Polish Institute of National Memory (PINM), which followed the Polish Foreign Ministry in voicing a protest against the well-grounded accusations against Poland. What is behind Warsaw's denial of historical facts?
In recent years PINM has built a weighty and largely unrealistic ideology of Poland making numerous sacrifices in the years of the Second World War. This ideology is currently used to shape Warsaw's foreign policy. The geographical and historical position of Poland, located between Germany and the Russian Empire / Soviet Union / Russian Federation, is the subject of many works by the founders of "Polish geopolitics" and political publicists (Adolf Bochensky, Vladislav Gizbert-Studnitsky, Stanislav Tsat-Matskevich, etc.).
Warsaw uses the idea of its special relations with Berlin and Moscow to secure the intransient unilateral right to represent the interests of collective West, thereby remaining in the diplomatic game. Relying on the fictional cult of its sacrifice, Poland sort of emphasizes what it sees as the political insight in its relations with Germany and Russia. What for?
The role of a World War II victim makes it easier for Poland to claim its share of influence in the post-Soviet space than if it was a culprit. Poland's debate about the causes and circumstances of World War II has nothing to do with official statements compared to historical facts – it's a kind of struggle for its international status, which Poland can strengthen only by narrowing the world-wide tragedy of World War II to the level of its own national tragedy the blame for which is put on the Soviet Union in connection with the Molotov-Ribbentrop Pact. And the political game does not end here.
"… Polish attempts to strike at the foundations of the national and historical identity of the Russian Federation are an element of aggression in the symbolic sphere – this is how Moscow can interpret them. Tolerance and stamina demonstrated by the Russian Federation in the face of provocative moves taken by the incumbent Polish leadership are truly impressive," – said Andrzej Walicki, a leading Polish expert on Russia.
Not long ago, there appeared US Congress Resolution No. 447, which is relative to the role of Poland in World War II. This draft law empowers victims of the Holocaust to claim compensation for property they lost during the war on the territory of Poland and enables the U.S. State Department to support non-governmental organizations involved in the restitution of lost Jewish property. Naturally, Warsaw is not happy about the decision, which it sees as a precedent that will require the Poles to compensate the Jews for property damage. In addition to financial problems (the total value of property subject to Resolution No. 447 is $ 230 billion), this measure by the US Congress, if implemented, will entail the same ideological problems making Poland one of the culprits of World War II. The amendments to the PINM law adopted in Poland on January 26, 2018 envisage punishment for claiming that the Poles assisted in the Holocaust. They thus aim to suppress a possible wave of accusations and prohibit any attempts to compare the past acts of Poland with crimes of the Third Reich.
Both Res. No. 447 and the amendments to the PINM Law have a moral aspect to reckon with. Warsaw is fully aware that the position of Poland in Central and Eastern Europe and its image in the world depend on this issue. Despite Poland's long-standing pro-American policy in Europe, the ruling Law and Justice Party (LJP) has pronounced Res. 447 a mechanism of political pressure from Washington to secure certain concessions from Warsaw.
The law had a certain impact on domestic politics, triggering criticism of the LJP from opposition parties. The rating of the Law and Justice Party was saved thanks to a powerful informational counterattack performed by the PINM, which was aimed at the Polish consumer in the first place.
What Warsaw fears most is that random discussions about Poland's involvement in the fueling of World War II will turn into a systematic long-term information campaign in which Res. No. 447 and facts from the past, so unwelcome for Poland, will complement each other.
Ideologically, the Polish political history is far from flawless and is in an active phase due to lack of information influence from the outside. Under certain circumstances, it can be assumed that the discourse over the Second World War may form an ideological configuration disadvantageous for Warsaw. And this is what causes such a controversial and cynical reaction from Warsaw.
Russian Foreign Ministry spokesperson Maria Zakharova says that by adopting a resolution on Germany and the USSR sharing responsibility for the outbreak of the war, the Polish Sejm demonstrates how ideology is put above the truth. Zakharova also made it clear that the truth was recorded in the documents of the Nuremberg Tribunal. If the Polish Sejm doubts the decisions of the tribunal, she said, they must make a statement to this effect. In this case, it will be considered an attempt to review the results of the Second World War.
From our partner International Affairs