Long seen as a strategic partner, Russia has opened a new chapter and started building better relations with Africa, and most significantly made its move by writing off Africa's debts accumulated from Soviet era. After the Soviet collapse, Russia first attempted at collecting its debts. Indeed, these Soviet-leaning debt-trapped African countries were unable to pay them (these debts) back to Russia.
During the Soviet era, Moscow forged alliances with African countries, especially those that supported its communist idealogy, and supplied them with military equipment and offered technical assistance on bilateral basis. In particular, supplied arms went to Angola, Algeria, Democratic Republic of Congo (DRC), Ethiopia, Namibia, Mozambique, Morocco and South Africa. That Soviet-era form of diplomatic engagement left many African countries indebted to an amount of US$20 billion, according to official documents.
In an interview with TASS, Russian State News Agency, ahead of the first Russia-Africa Summit, Russian President Vladimir Putin explained Soviet's role in the liberation of the continent, support for the struggle of its peoples against colonialism, racism and apartheid. In addition, the enormous help offered Africans to protect their independence and sovereignty, gain statehood, support for national economies, and created capable armed forces for Africa.
"Our African agenda is positive and future-oriented. We do not ally with someone against someone else; and we strongly oppose any geo-political 'games' involving Africa," he said during the interview before referring the debts write-off to Africa. "Let me point out that in the post-Soviet period, at the end of the 20th century, Russia cancelled US$20 billion of African countries' debts to the Soviet Union. This was both an act of generosity and a pragmatic step, because many of the African states were unable to service those debts. We, therefore, decided that it would be best for everyone to start our cooperation from scratch," said President Putin during that interview.
On October 23, 2019, President Vladimir Putin and President of the Arab Republic of Egypt, African Union Chairman and Co-Chairman of the Russia-Africa Summit Abdel Fattah el-Sisi took part in the Russia-Africa Economic Forum. During the plenary session held under the theme "Russia and Africa: Uncovering the Potential for Cooperation" and attended by top officials, politicians and business leaders, and almost 2,000 Russian and foreign companies, the debts write-off as as basis for economic growth and for developing long-tern relations featured prominently.
"Economic issues are an integral part and a priority of Russia's relations with African countries. Developing close business ties serves our common interest, contributes to the sustainable growth, helps to improve quality of life and solve numerous social problems," President Putin said, and then added, "Russia provides systematic assistance to developing the African continent. Our country is participating in an initiative to ease the African countries' debt burden. To date, the total amount of write-offs stands at over US$20 billion. Joint programmes have been launched with a number of countries involving the use of debts to finance national economic growth projects."
On September 5, 2017, President Vladimir Putin attended a meeting of BRICS leaders with delegation heads from invited states, including the Heads of State and Government of Egypt, Tajikistan, Mexico, Guinea and Thailand. The meeting discussed the implementation of the 2030 Agenda for Sustainable Development and prospects for further developing their partner relations. Before the meeting, the BRICS leaders and delegation heads form invited states had a joint photo session, President Putin informed that "Russia has been working actively to implement the 2030 Agenda for Sustainable Development. We have written off over US$20 billion of African countries' debts through the Heavily Indebted Poor Countries Initiative."
On January 30, 2015, President Putin sent his greetings to the 24th Ordinary Session of the Assembly of the African Union Heads of State and Government. The message stated in part: The Russian Federation's relations with our African partners are developing positively. We have established a substantial political dialogue and work actively together in international affairs. Russia's decision to write off much of African countries' debt and the preferential conditions we offer the majority of Africa's traditional export goods open up new possibilities for trade, economic and investment cooperation.
On March 27, 2013,in Durban, South Africa, in a speech at meeting with Heads of African states, President Putin explicitly noted "Over the course of many decades, Russia has provided direct assistance to the African continent. I would like to note that we have written off over 20 billion dollars in debt; we have written off far more than any other G8 nation. We plan to take additional measures to ease the debt burden."
According to the Russian leader, the BRICS group's companies are working actively in the African market; there is a growing influx of investments into various sectors in Africa's economies, from traditional mineral extraction and farming to high technologies and banking. He added BRICS countries are championing the rights and interests of Africa and other nations with emerging economies, speaking out in favour of increasing their role and influence in the global governance system, particularly international financial and economic organizations.
On June 28, 2002, in Kananaskis, Canada, there was a media conference after the G8 Summit. There was one specific question regarding Africa. The G8 approached the plan submitted by African countries in a creative way. What can be Russia's role and place in addressing the global problem of combating poverty?
President Vladimir Putin answered: "As regards Russia, it has traditionally had very good relations with the African continent. We are very perceptive of the problems on the African continent. I must say that Russia has been making a very tangible contribution to solving Africa's problems. Suffice it to say Russia is making a big contribution to the initiative adopted here, a multi-lateral initiative, including the writing off part of African debts. Of all the African debts that are to be written-off, 20% are debts to the Russian Federation. That is US$26 billion."
On May 21, 2007, The Kremlin made available Excerpts of the Transcript of the Cabinet Meeting. Finance Minister Aleksei Kudrin on the meeting of G8 finance ministers. The issue about supporting and helping African countries. Minister Kudrin told the cabinet meeting; "We discussed the implementation of a number of initiatives that should improve the management and transparency of public finances in those countries, including by better employing revenues from the extraction of mineral resources in Africa to fight against poverty."
"We discussed responsible lending and relations with countries that have benefited from debt relief. We are writing off debt, reducing these countries' debt burden, and meanwhile their opportunity to incur new debts is increasing simultaneously. And a number of countries are starting to make huge loans to these countries, taking advantage of the fact that they are no longer in debt and lending to them at such a rate that these countries will once again require help. These instances exist. In fact, this practice is liable to be perceived in a negative way. A number of leading countries in the world are engaged in this practice," he said.
At Sochi summit, Putin's announcement about "debt write-off" was, therefore, nothing new. The Africa's debts write-off debt has been played for years. It featured in Foreign Minister Lavrov speeches, at least between 2007 and 2015, as indicated here from the official website of the Foreign Affairs Ministry.
Remarks by Foreign Minister Sergey Lavrov at the UN Summit for the Adoption of the Post-2015 Development Agenda, New York, September 27, 2015 (1814-27-09-2015).
He said: "Russian development assistance is invariably aimed at solving the most pressing challenges faced by the countries in need. In these efforts, we are neither trying to lecture our partners on how they should build their lives, nor impose political models and values. Poverty eradication is the key objective of Russia's state policy in the area of international development assistance at the global level."
Debt relief is an effective tool in this regard. Under the Heavily Indebted Poor Countries Initiative (HIPC), our country has written off over 20 bn US dollars of the principal debt owed by African countries alone.Russia also contributes to reducing the debt burden of the poorest countries beyond the HIPC through debt-for-aid swaps. We also take other steps towards the settlement of debt owed to Russia, both within multilateral and bilateral formats, he added.
Speech by the Russian Foreign Minister Sergey Lavrov at the reception on the occasion of Africa Day, Moscow, 22 May 2014 (1243-22-05-2014). As it is known, Russia has written off over 20 billion US dollar debt of African states. We are undertaking steps to further ease the debt burden of Africans, including through conclusion of agreements based on the scheme "debt in exchange for development" according to the Foreign Minister.
In April, 2014, the President of the Russian Federation, Vladimir Putin, approved the new State policy concept of the Russian Federation in the area of contribution to international development. Its practical implementation will contribute to the build-up of our participation in the area of assistance to the development of states of the African continent, Lavrov said in the report posted to the website.
Transcript of Remarks by Minister of Foreign Affairs of the Russian Federation Sergey Lavrov at Reception on Occasion of Africa Day, Moscow, May 26, 2008 (751-26-05-2008). "Russia has done a great deal to alleviate the debt burden, particularly in the framework of the Enhanced Heavily Indebted Poor Countries Initiative, and in writing off multilateral debts to the IMF and the International Development Association. The overall amount of the African countries' indebtedness cancelled by us, including on a bilateral basis, exceeds 20 billion dollars, of which about one-half in the last two years," Lavrov told the gathering on Africa Day in 2008.
As far back as May 2007, the Foreign Ministry showed interest in Africa's debts. "We are helping our African partners reduce the burden of foreign debt. We have written off African debt within the framework of the initiative to reduce the indebtedness of the poorest nations," Foreign Minister Sergey Lavrov said at May 25 gathering of a group of ambassadors, diplomats and ministry officials marking Africa Day.
The move signaled Russia's intention to fulfill its commitments made at that time Group of Eight (G8) meetings as well as paving the way to increased trade with the African continent. It was then, signed into law March 10 ratifying the agreement between Russia and African countries it aided during the Soviet era. Russia continued discussions on a full debt write-off on bilateral basis, African countries owed nearly US$20 billion. The debt was primarily through weapon deliveries, according to the official transcript.
"The most important aspect of economic cooperation in our foreign policy is to encourage African countries to trade with us and to not only depend on development aid. Always looking for aid makes these countries less productive and funds for projects end up in foreign banks at the expense of the suffering population," Lavrov said.
In March 2019, President Vladimir Putin chaired a meeting of the Commission for Military-Technical Cooperation with Foreign States and Kremlin's website transcript pointed to the geographic reach of military-technical cooperation as constantly expanding, with the number of partners already in more than 100 countries worldwide.
Since then, President Putin has repeatedly called for renewed efforts, not only, in preserving, but also, in strengthening Russia's leading position on the global arms market, primarily in the high-tech sector, amid tough competition. He further called for reliance on the rich experience in this sphere and building up consistently military technology cooperation with foreign states.
"We strictly observe international norms and principles in this area. We supply weapons and military equipment solely in the interests of security, defence and anti-terrorism efforts. In each case, we thoroughly assess the situation and try to predict the developments in the specific region. There are no bilateral contracts ever targeted against third countries, against their security interests," he explained.
According to the Kremlin website, Russia targeted global export contracts worth 50 billion dollars in 2018. Russia's export priority is to expand its scope and strengthen its position on the market.
Over the past years, strengthening military-technical cooperation has been a strong part of the foreign policy of the Russian Federation. Russia has signed bilateral military-technical cooperation agreements with many African countries. On the other hand, Moscow's post-Cold War relations with Africa, undoubtedly, lean toward military support and arms trade. Analysis by the Stockholm International Peace Research Institute (SIPRI) indicates that between 2014 and 2018, Russia accounted for 49% of arms imports to North Africa and 28% to Sub-Saharan Africa.
Africa has started accumulating fresh debts. For example, Johan Burger's article details crucial information in relation to Russia's military interests in Africa. Russia has established or intends to establish military bases in Sudan along the Red Sea Coast, Somaliland, and Egypt. Another publication highlights Russia's military bases in Madagascar, Mozambique, and Guinea. Lately, the Central African Republic intends to host a Russian military base.
Last October, President of the Arab Republic of Egypt, African Union Chairman and Co-Chairman of the Russia-Africa Summit, Abdel Fattah el-Sisi, noted in his speech at the plenary session of the Russia-Africa Economic Forum: "Africa welcomes the efforts to encourage an open door policy and cooperation with its partners with a view to making a breakthrough in developing its economy. Russia and other foreign countries as well as international financial organizations have to develop cooperation and invest in Africa."
Further, the Egyptian leader urged international and regional financial organizations to take part in funding Africa's economic growth and to give it financial guarantees on consolidating its economic potential. This would help promote trade and investment. Further urged foreign countries to grant African states generous terms for their projects and development programmes, which will help Africa reach its dream – to embark on the road of progress, modernization and sustainable development.
Before concluding his speech, President Abdel Fattah el-Sisi emphasized that cooperation with Africa must be based on common interests, on the protection of African property, which would allow Africa to promote comprehensive sustainable development by carrying out three major goals.
First, it is necessary to accelerate economic reforms and create a businesslike atmosphere by establishing close partnership with the private sector. Second, it is essential to implement social justice principles with the broad participation of society. Third, it is necessary to consolidate peace and stability in accordance with the African Union's Agenda 2063 and Sustainable Development Goals 2030.
Significantly noting that African Union officials have repeatedly urged African leaders to prioritize Africa's Agenda 2063 – a strategic framework for delivering on Africa's goal for inclusive and sustainable development – and the United Nations' Sustainable Development Goals (SDGs). The 15-member UN Security Council has unanimously adopted a resolution welcoming AU initiatives for infrastructure development and pledging support for "African solutions to African problems" in an attempt to achieve the Sustainable Development Goals (SDGs)..
Don't Kid Yourself, Russia will Never Abandon Belarus
The world has been rivetted by the largest protests in Belarus' history over the course of the past month. Dubbed "Europe's Last Dictator" by former German Foreign Minister Guido Westerwelle, its President Alexander Lukashenko has ruled Belarus ever since winning the country's first and only democratic election in 1994. But is this the end for Lukashenko? Certainly, some have already dubbed this as another "Color Revolution" moment in reference to similar civil society "People's Power" protests that were able to bring down post-Soviet governments from Kyrgyzstan to Serbia, and most recently the pro-Russian administration of Viktor Yanukovych in Belarus' multiethnic southern neighbor Ukraine in 2014. But that will not happen in Belarus. This article does not mean to be callous but frank. The stark reality is that Belarus is an ethnically homogenous country that is vital to Russia's national security interests. It will never surrender that to the opposition in Minsk or the West and NATO.
First, culturally Belarus is overwhelmingly Russian. Belarus' population of 9.5 million people, 84% are ethnic Belarussians and 70% are native Russian speakers, Belarus' only official language. Unlike Ukraine or the Baltic countries, Belarus lacks a strong ethnic base to sustain a pro-European political movement. Moscow will never abandon these Russians either, if needed it will intervene militarily under the guise of securing their rights, as it has done already in Eastern Ukraine. Such a maneuver would lead to a devastating conflict, with serious regional implications, and could begin a cascade of interventions to protect Russian speaking minorities on its borders.
Moreover, Belarus' location situated right on Russia's western frontier makes it is too strategically important for Moscow to allow it to join the fold of NATO. The Belarussian steppe is an invasion and counterattack route that quickly conveys invading European armies to the gates of Moscow, or Russian forces into Western Europe. Belarus was the first to fall during Operation Barbarossa, Nazi Germany's invasion of the Soviet Union, and it is in Belarus during Operation Bagration that the Red Army opened the road to Berlin. Today, Belarus' existence within Russia's political orbit is vital to provide it a buffer with NATO's Eastern frontier. Without it, NATO could deploy forces just about 200 miles from Moscow. Thus, for Russia, any political change is a strategic threat. If Russia was willing to annex Crimea to, in part, protect its naval station at Sevastopol, after theUkrainians overthrew their pro-Russian leader Yanukovych, then it will do the same and more to Belarus in the event of Lukashenko's ouster.
Additionally, a stable Belarus is vital to Russia's core economic interests. It is through Belarus that major oil and gas pipelines transit from Russia to Eastern Europe, Central Europe, and the Baltic States. At least 10% of Europe's oil needs come through the Druzhba pipeline in southern Belarus. And although Russia has also worked to diversify its avenues to export gas directly to the energy consuming countries of Europe, including with the construction of the Nordstream II and Turkstream pipelines, Belarus' central location will always remain important as the most direct route to transport gas to Europe. In fact, Russia is already in a contentious dispute with Ukraine over gas pipelines, and it will not stand to also lose Belarus as a stable gas corridor.
And if that was not enough, one must remember Belarus is institutionally tied to Russia. It was at a hunting lodge in the Belarussian forest that in 1991, the leaders of the Soviet Union's three Slavic republics: Belarus, Russia, and Ukraine came together to formally end the Soviet Union by declaring their independence together in the Belzahevy Accords. Five years later, Belarus then reversed its separation from Russia when it formed a Commonwealth in 1996, and finally the "Union State of Russia and Belarus," or simply the "Union State" in 1999. This experiment in reestablishing the Soviet Union as a unitary political entity includes Schengen Area-style freedom of movement and a single executive that until a recent constitutional referendum, Russian President Vladimir Putin looked prepared to strengthen and assume the leadership of in order to stay in power. Now, Putin has raised the possibility of further integration as an antidote to the current protests. Belarus' fate is thus closely tied to Russia's own future as a nation state.
Notably, Belarus is also a party to the Collective Security Treaty Organization (CSTO), a Russian led security alliance of regional states including Armenia, Kyrgyzstan, Kazakhstan and Tajikistan. From the CSTO countries, Belarus can request an international (albeit Russian-led) "Collective Rapid Reaction Force," to intervene and stabilize the country. As an elected leader, Lukashenko would be well within his rights to request the CSTO to intervene, and Russia already noted weeks ago that it forces remained ready in "reserve" at Belarus' request. This would be an entirely legal use of military force to quell the domestic unrest and secure Lukashenko's rule.
Lukashenko is the human embodiment of Russia's interests in Belarus. He has made possible the expansion of Russia's influence in the country since his election in 1994 and has had the unenviable task of placating Russia, balancing Europe and preserving his own independence, to some degree, from Moscow. He is the only ruler modern Belarusians have ever known, and the only one who can be trusted to steward the interests of Moscow and ethnolinguistic Russians. He is therefore the lynchpin of any strategy to preserve Russia's interests in the country. Whether Moscow likes it or not, Lukashenko is irreplaceable. Frankly, sanctions will not convince him to retire, but only remind him that to fail, to lose power, will lead to his demise, and possibly his imprisonment or death for only Russia can affect the situation on the ground in Belarus.
Most of all, Lukashenko is the only one trusted by the military. As noted by Belarus' Soviet-era leader Stanislav Shushkevich, the Belarussian army is manned and led by Lukashenko loyalists, it is one of the largest military force per-capita for its population, and its general staff leadership are well paid for their service to the state. Their fates are inexorably tied: a large, well-paid, ethnically homogenous military and their patron leader President Lukashenko. It is highly unlikely they will defect to the opposition, but even if so, that will only lead to a civil war and a Russian intervention. The presence of Lukashenko loyalists in the military ensures buttressed by the Russian speaking population ensures he will always have a strong power base in the country.
There may be a tendency in the West to think the Belarussian opposition will win. This belief is what guided overwhelming international support for Juan Guido in Venezuela to take power from the government of Nicholas Maduro. But Maduro held firm, knowing his allies in the military will decide his and the country's future. They stayed in lockstep with the government, and despite massive opposition protests and the defection of much of Maduro's political base, his government did not yield. They mortgaged the country's future to survive –but survive they did.
The US especially must learn from Venezuela, or for that matter the rest of the interventions on its diplomatic resume. It is not a simple matter of course to remove governments even when the population is resoundingly opposed to their rule. Unless NATO, the US, and Europe plan on supporting a military opposition against Russia (which nobody is proposing), risking a direct confrontation with Moscow as well, there is little to no chance of changing the rulers in Minsk.
Of course, for the West, it still makes sense to support the opposition vocally, even if their defeat is inevitable. At the very least, it is a chance to draw attention to a crisis on Russia's doorstep, at most, it will grant it an ally in a revolutionary Belarussian government –for all of five minutes that is, before Russian soldiers duly force it from office and restore Lukashenko to power. Belarus is in Russia's backyard. The West should not forget that as it watches events unfold in Minsk.
Navalny, Nord Stream 2 and Moscow's Response
As expected, Alexei Navalny's case is seriously tearing apart relationship between European Union and Russian Federation. The alleged "poisoning" of the opposition leader Alexei Navalny, on August 20 in Tomsk (Siberia), has similarities to the murder of former Russian spy Alexander Litvinenko, and that of Sergei Skripal, a former Russian military officer and double agent for the UK's intelligence services, and his daughter, Yulia Skripal, in the city of Salisbury, England. Russia's political history is dotted with that well-colored inerasable image.
Navalny is a Russian opposition politician and anti-corruption activist. He came to international prominence by organizing demonstrations and running for political office, to advocate reforms against corruption in Russia. As a citizen, he has the fundamental right to freedom of expression and to associate with social and political groups. But his activities has angered the officialdom and becomes most hated politician. He has been detained several times by Russian authorities.
Now Navalny, who was "allegedly poisoned" in August, stands a determining factor shaping the relationship between Western world and European Union and Russia. Sanctions are the punitive measures against Russia. When he was first treated in a Russian hospital in Omsk, the doctors claimed that there were no traces of poison in his body, a claim that Russian authorities continue to endorse.
Specialist labs in France and Sweden have confirmed Russian opposition leader Alexei Navalny was poisoned with the Soviet-era nerve agent Novichok, the German government Spokesman Steffen Seibert said mid-Sept, and confirmed that the Hague-based Organization for the Prohibition of Chemical Weapons had also received samples and was taking steps to have those tested at its reference laboratories.
According to Seibert, the European Union's summit, set to take place on September 24-25. The world would be looking for what measures be collectively adopted with regard to Navalny and against Russia.
On Sept 17, Russian Foreign Ministry spokesperson Maria Zakharova told the local media that there were another series of anti-Russian sanctions being initiated by the West amid the situation involving Russian opposition politician Alexei Navalny, all these designed to deliver a blow to relations between Russia and the European Union.
"The main goal today, at least it appears to be this way, is to deliver a blow to the relations between our countries and the European Union, and countries that are part of the union. Everything is going in this framework," Zakharova said in the 60 Minutes show on the Rossiya 1 (VGTRK) television channel.
On Sept 15, during its session the European Union planned to create a global regime sanctioning human rights violations around the world and the intention to name it after Alexey Navalny. The Russian Foreign Ministry believes that will erode the basic principles of international law and undermines the prerogatives of the UN Security Council through endless illegitimate unilateral sanctions imposed by Brussels and Washington.
As for whether it would be advisable to name this sanctions regime after Alexei Navalny, it viewed "this exclusively as an undisguised attempt to give a manifestly anti-Russia tonality to the new EU restrictions. At the same time, Berlin persists in brushing off proposals to work together in order to get to the bottom of what happened, using clearly far-fetched pretexts. We hope that common sense will prevail in the European Union and our partners will renounce the arbitrary practice of assigning blame and in the future will draw conclusions based on real and confirmed facts."
That however Moscow readies to hit back on EU sanctions. Local daily newspaper Izvestia also wrote that Russia vows to retaliate against potential European Union sanctions. Even though the European Union is trying to elbow Russia out of the gas market, it is unlikely that the Nord Stream 2 gas pipeline project will be abandoned over the incident with Russian opposition figure Alexey Navalny, quoting sources in the Russian Federation Council (Upper House of Parliament).
The resolution approved by the European Parliament (EP) stresses the need for an international investigation into the alleged poisoning of Navalny with a Novichok-type toxic agent. European MPs called for suspending Nord Stream 2 and slapping sanctions on Russia. Meanwhile, Moscow is urging Berlin to cooperate in the investigation of what happened to Navalny. If the EU levies sanctions on Russia, Moscow can provide a tit-for-tat response, Russian MPs told the paper.
"I don't think this option will come to life, because it is difficult to connect the situation with Navalny to the construction of Nord Stream 2. This is just an excuse to push Russia out of the gas market. We need to react calmly and not be dragged into those discussions," Deputy Chairman of the Russian Federation Council's Committee on Foreign Affairs Vladimir Dzhabarov told Izvestia, commenting on the resolution.
Similarly, Deputy Chairman of the State Duma's Foreign Affairs Committee Alexei Chepa explained to Izvestia that in the event of any real anti-Russian sanctions, Russia could provide a tit-for-tat response. For example, if the European Union approves personal restrictions and a sanctions list, Moscow will do the same.
"Of course, we will respond. However, this will impact both our economy and the economy of Germany and the European Union. No one wins here. However, there may be a tit-for-tat blacklist that would include, for example, the MPs that called for anti-Russian sanctions or for the suspension of Nord Stream 2," the MP said, stressing that Moscow will only retaliate if the European Union introduces real sanctions against Russia.
Russian newspaper Kommersant wrote that European Union to loosen legal mechanism for new sanctions against Russia. It said that the European Commission is working on broadening its legal instruments that would enable the introduction of personal sanctions against human rights violators in different countries, counting Russia among them. President of the European Commission, Ursula von der Leyen, has announced plans to adopt Europe's version of the Magnitsky Act and suggested adjusting the mechanism for approving sanctions in such a way that does not require the support of all European Union member states.
According to Kommersant, this amendment, if adopted, will no longer allow Moscow to count on friendly European countries that have called on European Union allies not to impose tough sanctions on Russia. According to von der Leyen, the proposals for a European 'Magnitsky Act' will be ready soon. She explained the European Union should be able to respond clearly and quickly to what is happening anywhere, whether in Hong Kong, Moscow or Minsk.
The German Council on Foreign Relations, does not believe that the European Union will be able to agree on an extensive package of sanctions against Russia soon. Rather, an agreement on a blacklist similar to the 'Magnitsky list' could be expected. According to experts, regarding the Nord Stream 2 pipeline, Germany and the European Union would rather allow the project be implemented in full, and then introduce some measures to restrict or prohibit transportation of gas through the pipeline.
"With the crises around Navalny and Lukashenko unfolding, the freezing of Nord Stream 2 seems to be in the cards. Nevertheless, we are not talking about a complete breakdown of relations. Even during the Cold War, economic ties between the USSR and the West were not completely severed," Head of the European Political Studies Department at the Institute for World Economy and International Relations (IMEMO),Nadezhda Arbatova, told Kommersant newspaper. "Today's confrontation between Russia and the West is a struggle of ideology and real politics. Minimal interaction will be maintained, but this will not change the quality of relations between Russia and the EU," she predicted.
European Union and Russia have strategic partnership agreement signed in 2011 but that was later challenged following the annexation of Crimea and the war in Donbass. Russia has five member states: Estonia, Finland, Latvia, Lithuania and Poland share its border. The relations are determined by European Union member on bilateral basis, but all the members adopt common or collective policies toward the Russian Federation.
Forgiving Old Debts: Russia's Diplomatic Maneuver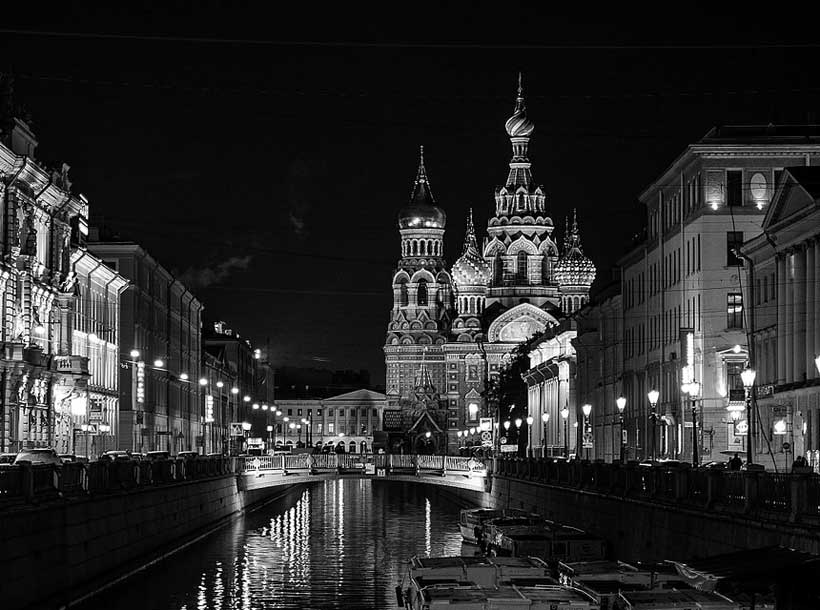 With economies experiencing contractions across the globe and with governments in the third world most vulnerable, discussions of debt relief have been revived. Yet, forgiving old debts is nothing new to the Kremlin. For the Russian government, it has been just one part of a wider diplomatic toolkit to rekindle ties that have faltered since the end of the Cold War.
Once the primary backer of numerous states over large swathes of the globe, Moscow largely retreated from the non-Soviet space during the presidency of Boris Yeltsin and it continued to not be a primary concern during Vladimir Putin's first two terms as head of state. However, Russia's resurgence on the international arena over the past few years has not only made the country more willing to re-engage with the region but also more capable.
International media has primarily viewed this through the lens of military strength. Whether it is sending trainers and advisors to the Central African Republic, allegedly supporting rebels in Libya, or deploying Wagner Group forces to fight an Islamic State-offshoot in Mozambique, the focus has primarily been conflict-oriented. However, less explored is the quieter and more economic measures that the Russian government has taken in order to win hearts and minds outside of the West.
As part of a debt-for-development programme, Russia has forgiven approximately $20 billion worth of debt to various African governments that was accrued during the Soviet period. Beneficiaries include the Commonwealth nation of Tanzania and Francophonie member Madagascar, along with others. In forgiving these loans, the Kremlin has acknowledged a reality that many countries continue to deny: such debts are unpayable. At the first ever Russia-Africa Summit, Putin stated explicitly that "It was not only an act of generosity, but also a manifestation of pragmatism, because many of the African states were not able to pay interest on these loans."
These measures have yielded concrete benefits for the previously indebted countries. For example, the decision to forgive Mozambique's $40 million debt was done in conjunction with the United Nations World Food Programme, with the money that was intended for debt repayment instead being used to provide free school meals for 150,000 children over the course of five years.
While Russia will potentially be losing some money in the short term, debt forgiveness is likely to open new doors moving forward. Many of the countries that have seen their debts written off have significant economic and geopolitical potential. With improved political relations as a consequence, it is hoped that Russian companies will get preferential treatment should contracts be offered to international firms. This could help explain the Kremlin's decision to forgive 90% of North Korea's $11 billion debt despite the latter's weak position. Russia has been eager to develop a trans-Korean gas pipeline that would transport fuel to South Korea. While the likelihood of this being realised remains slim, in the context of Pyongyang's inability to repay the debt in any case, it is a reasonable gamble to make on the part of the Russian government.
This is somewhat similar to China's efforts over the past few years, albeit in an inverse form. With Beijing less cash-strapped than Moscow, it is able to invest directly whereas Russia is using debt forgiveness to redirect cash payments away from servicing old debts and instead towards domestic reinvestments. Free projects, such as the Chinese-funded and constructed headquarters of the African Union, have been followed by ever-growing economic and political relations.
Russia's debt policy has been used to strengthen existing alliances and partnerships. While not all Soviet-era allies have retained close ties to Moscow, many have done so continuously since the Cold War. One of the biggest beneficiaries of Russian debt forgiveness has been Cuba. In July 2014, ahead of a visit to the island nation by Putin, the Russian government wrote off 90% of Cuban debt. Though Russia was not only the country that showed willingness to restructure Cuba's debt obligations at the time, it was by far the most generous. China restructured approximately $6 billion while Japan and Mexico forgave $1.4 billion and $478 million, respectively; Russia forgave $32 billion.
The decision did reaffirm the close relations between Moscow and Havana. Cuba has repeatedly voted in support of the Russian Federation at the United Nations on sensitive topics, such as Crimea, and Russian firms have received multiple drilling and mining contracts from the Caribbean country.
However, this strategy has its limitations. The overwhelming majority of these debts date back to the Soviet era and are therefore limited in scope. Some countries, such as Angola and Ethiopia (which saw most of their debts forgiven in the 1990's), were primarily recipients of military support during civil wars so their debts were not as vast as other heavily indebted countries with other creditors. Since then, despite respite from Moscow, such countries have continued to become increasingly burdened by growing debts. While Ethiopia is often heralded as an example of rapid economic growth, its debt, both in total but also has a percentage of GDP, has grown considerably during the post-Soviet era.
While debt relief is undeniably beneficial to the third world, the fact that Russian-owned debts constitute a mere fraction of all foreign-owned debts in most cases means that the act of writing debts off cannot achieve much in of themselves. Consequently, in several countries, the gesture is mostly a PR move. In the case of Afghanistan, where Russia was the largest creditor due to loans handed out during the 1980's, Kabul had for decades refused to recognise the debt. The decision to forgive the debt was therefore more of a signal of a desire to improve relations than any hope to achieve instantaneously tangible rewards.
The largest stumbling block for the Kremlin's efforts remain structural issues afflicting the indebted nations, the nature of which vary considerably from country to country. For example, while Russia has forgiven a majority of Iraq's debt to the country, which in turn helped revive talks over potential oil contracts, the continued instability in the Middle Eastern nation makes it difficult to reap many benefits. Though it is true that Baghdad has continued to purchase Russian T-90 tanks and attack helicopters, this is more of a sign that Russia has partially managed to pivot Iraq away from the United States' sphere of influence as opposed to gaining economically.
With the onset of coronavirus, however, Russia might not be the leading debt forgiver for very long. In places such as sub-Saharan Africa, where economies are expected to continue shrinking while deficits are set to grow, other creditors could potentially step in and likewise forgive debts. In April of this year, G20 leaders agreed to extend debt relief in the form of a moratorium on debt repayment yet this can only serve as a short term solution. With many governments already increasing their borrowing, creditor nations are well positioned to leverage their position in order to improve geopolitical relationships as well as set the stage for favourable contracts for their firms. If more countries follow Moscow's path, then the significance of what the Kremlin has done will only recede and lose much of its relevance.
Debt forgiveness can win friends but can only go so far. For Russia's diplomatic maneuvers to stick, they will need to continue complementing it with other efforts, such as improving trade and boosting security partnerships, in order to truly make the most of its financial generosity.