Long seen as a strategic partner, Russia has opened a new chapter and started building better relations with Africa, and most significantly made its move by writing off Africa's debts accumulated from Soviet era. After the Soviet collapse, Russia first attempted at collecting its debts. Indeed, these Soviet-leaning debt-trapped African countries were unable to pay them (these debts) back to Russia.
During the Soviet era, Moscow forged alliances with African countries, especially those that supported its communist idealogy, and supplied them with military equipment and offered technical assistance on bilateral basis. In particular, supplied arms went to Angola, Algeria, Democratic Republic of Congo (DRC), Ethiopia, Namibia, Mozambique, Morocco and South Africa. That Soviet-era form of diplomatic engagement left many African countries indebted to an amount of US$20 billion, according to official documents.
In an interview with TASS, Russian State News Agency, ahead of the first Russia-Africa Summit, Russian President Vladimir Putin explained Soviet's role in the liberation of the continent, support for the struggle of its peoples against colonialism, racism and apartheid. In addition, the enormous help offered Africans to protect their independence and sovereignty, gain statehood, support for national economies, and created capable armed forces for Africa.
"Our African agenda is positive and future-oriented. We do not ally with someone against someone else; and we strongly oppose any geo-political 'games' involving Africa," he said during the interview before referring the debts write-off to Africa. "Let me point out that in the post-Soviet period, at the end of the 20th century, Russia cancelled US$20 billion of African countries' debts to the Soviet Union. This was both an act of generosity and a pragmatic step, because many of the African states were unable to service those debts. We, therefore, decided that it would be best for everyone to start our cooperation from scratch," said President Putin during that interview.
On October 23, 2019, President Vladimir Putin and President of the Arab Republic of Egypt, African Union Chairman and Co-Chairman of the Russia-Africa Summit Abdel Fattah el-Sisi took part in the Russia-Africa Economic Forum. During the plenary session held under the theme "Russia and Africa: Uncovering the Potential for Cooperation" and attended by top officials, politicians and business leaders, and almost 2,000 Russian and foreign companies, the debts write-off as as basis for economic growth and for developing long-tern relations featured prominently.
"Economic issues are an integral part and a priority of Russia's relations with African countries. Developing close business ties serves our common interest, contributes to the sustainable growth, helps to improve quality of life and solve numerous social problems," President Putin said, and then added, "Russia provides systematic assistance to developing the African continent. Our country is participating in an initiative to ease the African countries' debt burden. To date, the total amount of write-offs stands at over US$20 billion. Joint programmes have been launched with a number of countries involving the use of debts to finance national economic growth projects."
On September 5, 2017, President Vladimir Putin attended a meeting of BRICS leaders with delegation heads from invited states, including the Heads of State and Government of Egypt, Tajikistan, Mexico, Guinea and Thailand. The meeting discussed the implementation of the 2030 Agenda for Sustainable Development and prospects for further developing their partner relations. Before the meeting, the BRICS leaders and delegation heads form invited states had a joint photo session, President Putin informed that "Russia has been working actively to implement the 2030 Agenda for Sustainable Development. We have written off over US$20 billion of African countries' debts through the Heavily Indebted Poor Countries Initiative."
On January 30, 2015, President Putin sent his greetings to the 24th Ordinary Session of the Assembly of the African Union Heads of State and Government. The message stated in part: The Russian Federation's relations with our African partners are developing positively. We have established a substantial political dialogue and work actively together in international affairs. Russia's decision to write off much of African countries' debt and the preferential conditions we offer the majority of Africa's traditional export goods open up new possibilities for trade, economic and investment cooperation.
On March 27, 2013,in Durban, South Africa, in a speech at meeting with Heads of African states, President Putin explicitly noted "Over the course of many decades, Russia has provided direct assistance to the African continent. I would like to note that we have written off over 20 billion dollars in debt; we have written off far more than any other G8 nation. We plan to take additional measures to ease the debt burden."
According to the Russian leader, the BRICS group's companies are working actively in the African market; there is a growing influx of investments into various sectors in Africa's economies, from traditional mineral extraction and farming to high technologies and banking. He added BRICS countries are championing the rights and interests of Africa and other nations with emerging economies, speaking out in favour of increasing their role and influence in the global governance system, particularly international financial and economic organizations.
On June 28, 2002, in Kananaskis, Canada, there was a media conference after the G8 Summit. There was one specific question regarding Africa. The G8 approached the plan submitted by African countries in a creative way. What can be Russia's role and place in addressing the global problem of combating poverty?
President Vladimir Putin answered: "As regards Russia, it has traditionally had very good relations with the African continent. We are very perceptive of the problems on the African continent. I must say that Russia has been making a very tangible contribution to solving Africa's problems. Suffice it to say Russia is making a big contribution to the initiative adopted here, a multi-lateral initiative, including the writing off part of African debts. Of all the African debts that are to be written-off, 20% are debts to the Russian Federation. That is US$26 billion."
On May 21, 2007, The Kremlin made available Excerpts of the Transcript of the Cabinet Meeting. Finance Minister Aleksei Kudrin on the meeting of G8 finance ministers. The issue about supporting and helping African countries. Minister Kudrin told the cabinet meeting; "We discussed the implementation of a number of initiatives that should improve the management and transparency of public finances in those countries, including by better employing revenues from the extraction of mineral resources in Africa to fight against poverty."
"We discussed responsible lending and relations with countries that have benefited from debt relief. We are writing off debt, reducing these countries' debt burden, and meanwhile their opportunity to incur new debts is increasing simultaneously. And a number of countries are starting to make huge loans to these countries, taking advantage of the fact that they are no longer in debt and lending to them at such a rate that these countries will once again require help. These instances exist. In fact, this practice is liable to be perceived in a negative way. A number of leading countries in the world are engaged in this practice," he said.
At Sochi summit, Putin's announcement about "debt write-off" was, therefore, nothing new. The Africa's debts write-off debt has been played for years. It featured in Foreign Minister Lavrov speeches, at least between 2007 and 2015, as indicated here from the official website of the Foreign Affairs Ministry.
Remarks by Foreign Minister Sergey Lavrov at the UN Summit for the Adoption of the Post-2015 Development Agenda, New York, September 27, 2015 (1814-27-09-2015).
He said: "Russian development assistance is invariably aimed at solving the most pressing challenges faced by the countries in need. In these efforts, we are neither trying to lecture our partners on how they should build their lives, nor impose political models and values. Poverty eradication is the key objective of Russia's state policy in the area of international development assistance at the global level."
Debt relief is an effective tool in this regard. Under the Heavily Indebted Poor Countries Initiative (HIPC), our country has written off over 20 bn US dollars of the principal debt owed by African countries alone.Russia also contributes to reducing the debt burden of the poorest countries beyond the HIPC through debt-for-aid swaps. We also take other steps towards the settlement of debt owed to Russia, both within multilateral and bilateral formats, he added.
Speech by the Russian Foreign Minister Sergey Lavrov at the reception on the occasion of Africa Day, Moscow, 22 May 2014 (1243-22-05-2014). As it is known, Russia has written off over 20 billion US dollar debt of African states. We are undertaking steps to further ease the debt burden of Africans, including through conclusion of agreements based on the scheme "debt in exchange for development" according to the Foreign Minister.
In April, 2014, the President of the Russian Federation, Vladimir Putin, approved the new State policy concept of the Russian Federation in the area of contribution to international development. Its practical implementation will contribute to the build-up of our participation in the area of assistance to the development of states of the African continent, Lavrov said in the report posted to the website.
Transcript of Remarks by Minister of Foreign Affairs of the Russian Federation Sergey Lavrov at Reception on Occasion of Africa Day, Moscow, May 26, 2008 (751-26-05-2008). "Russia has done a great deal to alleviate the debt burden, particularly in the framework of the Enhanced Heavily Indebted Poor Countries Initiative, and in writing off multilateral debts to the IMF and the International Development Association. The overall amount of the African countries' indebtedness cancelled by us, including on a bilateral basis, exceeds 20 billion dollars, of which about one-half in the last two years," Lavrov told the gathering on Africa Day in 2008.
As far back as May 2007, the Foreign Ministry showed interest in Africa's debts. "We are helping our African partners reduce the burden of foreign debt. We have written off African debt within the framework of the initiative to reduce the indebtedness of the poorest nations," Foreign Minister Sergey Lavrov said at May 25 gathering of a group of ambassadors, diplomats and ministry officials marking Africa Day.
The move signaled Russia's intention to fulfill its commitments made at that time Group of Eight (G8) meetings as well as paving the way to increased trade with the African continent. It was then, signed into law March 10 ratifying the agreement between Russia and African countries it aided during the Soviet era. Russia continued discussions on a full debt write-off on bilateral basis, African countries owed nearly US$20 billion. The debt was primarily through weapon deliveries, according to the official transcript.
"The most important aspect of economic cooperation in our foreign policy is to encourage African countries to trade with us and to not only depend on development aid. Always looking for aid makes these countries less productive and funds for projects end up in foreign banks at the expense of the suffering population," Lavrov said.
In March 2019, President Vladimir Putin chaired a meeting of the Commission for Military-Technical Cooperation with Foreign States and Kremlin's website transcript pointed to the geographic reach of military-technical cooperation as constantly expanding, with the number of partners already in more than 100 countries worldwide.
Since then, President Putin has repeatedly called for renewed efforts, not only, in preserving, but also, in strengthening Russia's leading position on the global arms market, primarily in the high-tech sector, amid tough competition. He further called for reliance on the rich experience in this sphere and building up consistently military technology cooperation with foreign states.
"We strictly observe international norms and principles in this area. We supply weapons and military equipment solely in the interests of security, defence and anti-terrorism efforts. In each case, we thoroughly assess the situation and try to predict the developments in the specific region. There are no bilateral contracts ever targeted against third countries, against their security interests," he explained.
According to the Kremlin website, Russia targeted global export contracts worth 50 billion dollars in 2018. Russia's export priority is to expand its scope and strengthen its position on the market.
Over the past years, strengthening military-technical cooperation has been a strong part of the foreign policy of the Russian Federation. Russia has signed bilateral military-technical cooperation agreements with many African countries. On the other hand, Moscow's post-Cold War relations with Africa, undoubtedly, lean toward military support and arms trade. Analysis by the Stockholm International Peace Research Institute (SIPRI) indicates that between 2014 and 2018, Russia accounted for 49% of arms imports to North Africa and 28% to Sub-Saharan Africa.
Africa has started accumulating fresh debts. For example, Johan Burger's article details crucial information in relation to Russia's military interests in Africa. Russia has established or intends to establish military bases in Sudan along the Red Sea Coast, Somaliland, and Egypt. Another publication highlights Russia's military bases in Madagascar, Mozambique, and Guinea. Lately, the Central African Republic intends to host a Russian military base.
Last October, President of the Arab Republic of Egypt, African Union Chairman and Co-Chairman of the Russia-Africa Summit, Abdel Fattah el-Sisi, noted in his speech at the plenary session of the Russia-Africa Economic Forum: "Africa welcomes the efforts to encourage an open door policy and cooperation with its partners with a view to making a breakthrough in developing its economy. Russia and other foreign countries as well as international financial organizations have to develop cooperation and invest in Africa."
Further, the Egyptian leader urged international and regional financial organizations to take part in funding Africa's economic growth and to give it financial guarantees on consolidating its economic potential. This would help promote trade and investment. Further urged foreign countries to grant African states generous terms for their projects and development programmes, which will help Africa reach its dream – to embark on the road of progress, modernization and sustainable development.
Before concluding his speech, President Abdel Fattah el-Sisi emphasized that cooperation with Africa must be based on common interests, on the protection of African property, which would allow Africa to promote comprehensive sustainable development by carrying out three major goals.
First, it is necessary to accelerate economic reforms and create a businesslike atmosphere by establishing close partnership with the private sector. Second, it is essential to implement social justice principles with the broad participation of society. Third, it is necessary to consolidate peace and stability in accordance with the African Union's Agenda 2063 and Sustainable Development Goals 2030.
Significantly noting that African Union officials have repeatedly urged African leaders to prioritize Africa's Agenda 2063 – a strategic framework for delivering on Africa's goal for inclusive and sustainable development – and the United Nations' Sustainable Development Goals (SDGs). The 15-member UN Security Council has unanimously adopted a resolution welcoming AU initiatives for infrastructure development and pledging support for "African solutions to African problems" in an attempt to achieve the Sustainable Development Goals (SDGs)..
Russia, India, Pakistan: A "love triangle"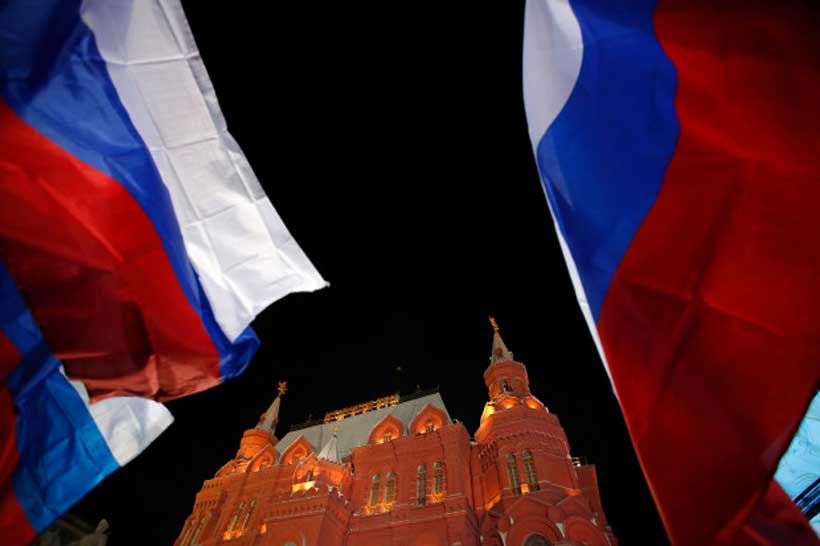 Russia is playing its political "chess games" not only with the U.S. and Europe. It also wants to play prominent role in South Asia, where Russia has its strategic interests either.
In early November, the Pakistani newspaper The Express Tribune reported on Islamabad's decision to repay Moscow debt.

On December, 2 Russia and Pakistan signed an agreement on settlement of mutual financial claims and commitments on operations of the former Soviet Union, whereby Pakistan will repay the debt of $93.5 mln to Russia. The document was signed by Russian Deputy Minister of Finance Sergei Storchak and Pakistani Ambassador Extraordinary and Plenipotentiary to Russia Qazi Khalilullah.

In the 1980s, Soviet enterprises purchased textiles and other materials from Pakistani companies. To ensure the functioning of barter trade, the USSR opened two accounts in the National Bank of Pakistan. After the dissolution of the Soviet Union, Pakistani exporters stated that part of their goods had not been paid, and the dispute led to the freezing of 105 million dollars from Russian accounts in the Bank of Pakistan in 1996.

According to The Express Tribune sources, the payment of the debt will allow Russia to invest in various sectors of the economy of Pakistan. In connection with this event it is worth considering the Pakistan's strong interest to sign a deal to purchase military hardware worth billions of dollars from Russia.

According to some reports, the deal is expected to amount $9 billion under which Islamabad would purchase heavy and medium fighter jets, medium and short-range air defense systems, tanks, combat helicopters, and warships. Currently, China is the largest arms supplier to Pakistan. From 2014 to 2018, China sold weapons for 6.4 billion dollars. The second place in the supply of weapons is held by the United States, which concluded contracts worth 2.5 billion dollars. The third is Italy, which sold weapons in the amount of 471 million dollars. If the $9 billion contract would be signed, Russia will become the number one arms exporter to Pakistan.

In this case relations between two South Asia's countries India and Pakistan would get even more complicated. While India and Pakistan share common historical, cultural, geographic and economic ties, their relationship is full of hostility and suspicion. The matter is some time ago India preferred French 4th generation Rafale fighters instead of Russian Su-30MKI fighters.

Probably, Pakistan wants to become Russia's closer partner than India. It can be assumed that by repaying a debt, Islamabad dreams to gain loyalty from Moscow. Obviously, Pakistan wants to play on the contradictions between India and Russia and reduce the importance of India as a strategic partner of Russia while increasing its own importance.

This "love triangle" could change the situation on world arms market as well as political landscape in the region.


Russian Foreign Policy Moving into 2020: Today's Achievements and Tomorrow's Challenges
It has become a trend in recent times for politicians, experts and journalists alike to sum up the outgoing year in international relations by noting the decrease in global governance and the growing instability of world politics. And 2019 is no exception. We have witnessed a number of surprises and unexpected events across the globe this year — from the landslide victory of Volodymyr Zelensky in the Ukrainian elections and the launch of impeachment proceedings against Donald Trump in the United States, to a series of political upheavals in Latin America and the never-ending political crisis in the United Kingdom, as well as numerous armed attacks on oil tankers in the Persian Gulf and wild oscillations in U.S.–China relations.
Russia's foreign policy has been an utter success compared to the chronic instability and volatility that has become characteristic of the international situation. Even Moscow's most ardent critics cannot deny that Russia has pursued a consistent foreign policy over the past calendar year. While many on the international stage may not see Russia as a convenient partner, it certainly cannot be accused of being unreliable or inconsistent in this capacity. This is an indisputable advantage that Russia enjoys over some of the other great powers and, as such, it is respected not only by the country's friends and allies, but also by its enemies and opponents.
All things considered, we can expect the global system to become even more unstable in 2020. I would, of course, like to be wrong here, but the energy produced by the collapse of the old system of international relations has not yet entirely dissipated. The chain reaction of disintegration that it has caused is unlikely to be arrested any time soon. We are not talking about a year or two of diligent work here, but rather about a long-term historical undertaking — a challenge that needs to be met not by a single state or group of leading powers, but by the entire international community, which for various reasons is still poorly equipped to deal with the problem.
Under these conditions, the temptation may naturally arise for Russia to minimize its participation in international affairs, isolate itself from the unpredictable and dangerous outside world and focus on solving problems at home. The reluctance to "import this instability" and become involuntary hostages to those negative processes and trends in world politics that neither we nor anyone else can control is quite understandable. Also understandable is the public's demand that the authorities focus on problems at home — and, sad as it may be, we have more than enough of these.
However, the strategy of self-isolation, even if only temporary and partial, is dangerous in at least two ways. First, consistent self-isolation is virtually impossible in the modern, interconnected world (North Korea is a very rare exception here). Russia is deeply integrated into global political, economic and social processes, and any attempts to isolate itself will inevitably mean abandoning many of the country's most significant foreign political achievements over the past 30 years. Moreover, isolation would considerably slow down the process of solving those domestic problems that require the most attention.
Second, the strategy of self-isolation would effectively involve Russia withdrawing from active participation in the creation of a new system of international relations and the construction of the new world order. And a new world order will be created regardless. The only question is the price that humanity will have to pay for it. When the era of instability is over and a form of global governance has been restored, Russia will have to play by rules that have been developed by somebody else — rules that ignore Russia's interests and serve those of other participants in global politics.
For this reason, Russia's foreign policy in the coming year should not be directed exclusively at resolving immediate tasks in various regions of the world, although these tasks certainly are important. Equally important is the development of new principles, models and mechanisms of international cooperation for the future. Figuratively speaking, while it may still be too early right now to start the construction of the building that will house the new world order, it is both possible and necessary to start picking out individual "bricks" and even entire building blocks of this future building today. This is a difficult task, but Russian foreign policy has already made some inroads in this respect.
For example, Russia has gained unparalleled experience in multilateral diplomacy in Syria that has enabled the country to align the positions of the most bitter of adversaries and reduce the intensity of armed hostilities. In Syria, Russia has managed to achieve what many people until recently believed was simply unachievable. It is clearly worth trying to expand this practice to the Middle East as a whole in the coming year. The region sorely needs a collective security system, and a concept developed and fleshed out by the Russian side could be just the ticket.
In Asia, Russia and its partners have taken serious steps towards the construction of a fundamentally new, democratic and transparent system of international institutions. Recent achievements include the expansion of the Shanghai Cooperation Organisation, the promotion of the BRICS+ concept, the advancement of the RIC (Russia, India and China) format, and the progress made in work to combine the Eurasian Economic Union (EAEU) and the Chinese Belt and Road Initiative. It is particularly relevant here to fill new institutional formats with real content. Russia will have the chance to solidify its leading role in expanding the "project portfolios" of BRICS and the SCO when it hosts their annual summits in 2020.
Russia–China relations are steadily becoming a driving force in the system of international relations. The further coordination of their actions on the international stage, including the security domain, will continue to strengthen their authority and influence in world affairs.
As for Moscow's policies on the European front, while 2019 was not a breakthrough year in terms of improving relations with the EU, certain positives can be gleaned. Russia was welcomed back to the Parliamentary Assembly of the Council of Europe (PACE). Russia and the West managed to agree on a common strategy to regulate the political crisis in Moldova. The Normandy contact group on the resolution of the situation in Donbass resumed its work after a long break. And trilateral talks between Russia, Ukraine and the European Union on energy issues started to move forward.
Europe has started to re-examine its model of regional integration fundamentally, and not only because of the United Kingdom's impending withdrawal from the European Union. The continent also has deep-seated problems related to socioeconomic development, regionalization, security, etc. In this context, serious political dialogue on the future of relations between Russia and Europe is an absolute necessity. And this dialogue needs to be started now, without delay.
The 2020 election campaign in the United States is in full swing, so now is not the best time to try to start fixing relations. However, those who insist that Moscow should take a break in these relations until after the election, hoping that the United States will somehow emerge from the deep political crisis that split the nation three years ago, are simply wrong. History has taught us that we can spend our entire lives waiting for the "right moment," and there will always be plenty of excuses to extend this break. Contacts with the Executive Branch of the United States are indeed objectively difficult at the moment, which means that Russia needs to step up its activities along other lines, including in terms of its Track II diplomacy.
A breakthrough was made in relations with Africa in 2019. The Russia–Africa Summit in Sochi demonstrated that there is interest on both sides in developing cooperation and that this cooperation holds great potential. The main thing now is to ensure that this momentum is not lost, which means that practical steps must be taken in 2020.
These are just some of the problems that Russian foreign policy will come up against in 2020. Russia has already demonstrated effective crisis management skills and has proven that it can cope with the most serious challenges of regional and global security today. Now it has the opportunity to show that it is also an experienced design engineer who is ready, alongside its partners, to develop individual components and entire nodes of the mechanism of the new world order that is still under construction.
Next year will mark the 75th anniversary of the end of World War II. Looking back, it is essential to note that those who emerged victorious in 1945 were, despite their deep-seated dissent on the most fundamental issues of global development, nevertheless able to agree not only on the rules of the game on the world stage, but also on the creation of an entire system of international institutions to guarantee global and regional stability. And, despite its many shortcomings and imperfections, this system has served humanity for decades.
Today, the international community faces challenges that are comparable in scale to those it faced in the middle of the 20th century. I would like to hope that, like their great predecessors, the politicians of today will realize their historical responsibility and demonstrate political savvy to resolve the most pressing issues of our time.
From our partner RIAC
The Intellectual Vector: Where Russian Interventionism Is Imperative
In an interesting contribution to a valuable volume, Prof T.V. Bordachev of the HSE Centre for Comprehensive European and International Studies makes a superbly insightful point: "Russia in Asia should play the role that France played in Europe at the dawn of European integration— the main intellectual engine of the new format of relations between the states [1] ."
In a period characterized by hysteria over alleged Russian intervention in everything from conflicts to elections, I would like to point out a deficit or indeed absence of such intervention in a vector it should, could and indeed must intervene: the intellectual vector. Just as the USA and France, Russia has been a seedbed of ideas and concepts during the period of Modernity, and still is, but with a difference. Unlike France and the USA, it has seemingly abandoned the vocation of the globalization of its ideas and concepts; of its very perspective.
In this brief note, I wish to spotlight a few thematic areas in which a Russian intellectual intervention is imperative and feasible. These are the Cold war and the clash of contending world orders in the 21st century, the phenomenon and problems of globalization and the Greater Eurasia concept/project.
The Battle of (Big) Ideas
While a vast number of books on the end and the history of the Cold War have been published in the West, with widely diverse perspectives; of the Cold War seen teleologically, from the standpoint of how it ended, there isn't a single major, recognized Russian work, even an anthology, in English—which for better or worse, is a quasi-universal language—on the same theme and topic. Thus, teleological western perspectives of contemporary history dominate if not monopolize, by default.
The same is true of perspectives of the post-Cold war world. The 'big ideas' framing the future of the post-Cold war world came from the West, from Fukuyama and Huntington (and others with less impact, like Robert Kaplan). There is a dearth of 'big ideas' from Russia for and of the world, in the English language. Were there counters in Russia to Fukuyama and Huntington? Were there the counter-perspectives from Russia to neoliberalism and neoconservatism as paradigms or even as conceptual frameworks? Was there an ideology or doctrine from Russia that is a counter to both neoliberalism and neoconservatism? Did the Third Rome venture a Third Ideology, a Third Doctrine, not just for itself, but for and of the world—not only Russian versions/variants of neoliberalism and neoconservatism, of either Fukuyama or Huntington? There cannot be a third space in ideas globally without such a Russian intervention in ideology and political thought.
(If I may strike a personal note, I have ventured an alternative narrative and explanatory framework from the global South. The Fall of Global Socialism—A Counter-Narrative from the South | D. Jayatilleka | Palgrave Macmillan).
Eurasia, Greater Eurasia
In the aftermath of the important recent conference "5 years of the 'Greater Eurasia' concept : issues and accomplishments" held at the Higher School of Economics, Moscow, and the question that was posed at the conference "What is to be done?", I suggest that one of the intellectual tasks is to create a Eurasian/Greater Eurasian intelligentsia and a Greater Eurasian Idea, which I might add is not coterminous with the 'The idea of Greater Eurasia'.
In developing a Greater Eurasian Idea, the future work requires both institutional and intellectual thrusts. The institutional work simply means that in a situation in which there seem to be no academic institutions, be they universities, think tanks, or centers of Advanced Studies, dedicated explicitly and specifically to Greater Eurasia or at least Eurasia itself, these should be created. A network of such institutions will be the material basis or substructure of the creation of a greater Eurasian intelligentsia.
But still more important is the Greater Eurasia Idea, which goes beyond the idea of Greater Eurasia, and develops an idea of a greater Eurasian perspective and world outlook. One of the most important means of a Greater Eurasian idea is that of excavation. By this I mean an exploration and auditing of the ideas of thinkers (including political leaders) past and present, of and from Greater Eurasia, about the existing world order and a more desirable world order. I refer not only to the ancient wisdom from this area, but much more importantly, the thinking from the period of Modernity, encompassing personalities such as Sun Yat-sen (China), Rabindranath Tagore, MN Roy (India), Renato Constantino (Philippines) and Soedjatmoko (Indonesia).
Such an audit can take the form of a multivolume anthology of writings and speeches, but would need to be extended to tracing the alternative models of a world order that was suggested by thinkers from Greater Eurasia, resulting in a conceptual reconstitution or 'holographic projection' of such an alternative world order.
The crucial questions concerning Eurasia and Greater Eurasia are those of architecture and organization. At the heart of such questions is that of the all-important 'Primakovian' triangle the RIC, i.e. Russia, India, China, which Lenin in his last published writing of March 1923, said would determine the direction of the world's destiny. What are the structural relations that are possible in the ensemble R-I-C? Should or should not other powers be included in it? Should the architecture of Eurasia and Greater Eurasia be one of concentric circles and what criteria would determine which circle which power is in—or would that change situationally?
The history of the Russian Revolution of 1917 demonstrated the crucial strategic importance of organization exemplified by the two models or types: Menshevik and Bolshevik. The organizational or architectural question—though the two terms may not be identical—can also be used in the international arena. Decades after the Bolshevik-Menshevik split, the pith and substance of the Bolshevik organizational philosophy was summed up by Lenin in his later writings, with the phrase "Better Fewer, but Better"—meaning quality over quantity.
In today's global context it will mean grappling with the problem that the Chinese Communists raised in the early 1960s, namely "friendly and fraternal", which they posed as a choice "do you support the friendly or the fraternal states?" Thankfully in today's context, such a zero-sum game is not necessary, but the question remains of priority and hierarchy. Should the relations ship between those states which face a military strategic, and in some cases, existential, threat from a common source, have a relationship of a qualitatively higher level than those who do not, however powerful and friendly the latter may be? Should a new global architecture or a new global policy privilege such relationships, especially in a context of real or attempted global encirclement of Eurasia?
The complex problem is made slightly easier when one recalls that the tighter and looser, qualitative and quantitative, Bolshevik and Menshevik organizational models were in fact merged in the 1930s formula of the Anti-Fascist Popular Front, which had a national and broader international version. Does the thinking of Stalin, Dimitrov, Gramsci and Togliatti have an international relevance and applicability today in the face of a project of global encirclement, grand strategic offensive to preserve unipolarity and wage globalized hybrid war? What would a global united front or bloc against unipolarity, war and intervention look like in the current context?
State, the Nationalities Question and Terrorism
The theoretical, strategic and policy questions that await a perspective by Russian and Eurasian thinkers are at least three:
How to reconcile the contradiction between state sovereignty, unity and territorial integrity on the one hand and the right of self-determination of nations and nationalities on the other. What are the limits of state sovereignty and of the right of nations to self-determination, respectively? Where does one stop and the other start?
How to reconcile the contradiction between the need for strong sovereign states, and forms of autonomy or regions and peoples? What are the non-federal forms of autonomy that can be designed for states in which federalization is strongly felt, for historical reasons, to be fissiparous?
What are the universal criteria by which legitimate struggles of resistance and for liberation can be distinguished from terrorism? Is it not possible for a global consensus reflected in a universal charter to be signed which unconditionally rejects the intentional targeting of unarmed civilians as a legitimate tactic of struggle, and registers this as the defining criteria of terrorism , irrespective of the causes involved, however legitimate, and while remaining agnostic of the issue of armed resistance/armed liberation struggles as such?
Globalization
As Marx made clear in the Communist Manifesto, capitalism was a globalized and globalizing system (which Immanuel Wallerstein was to call a 'world system'). What then is new about 'globalization'? "Globalization" refers to the collapse of an alternative and parallel socialist system, and the incorporation of Russia and China in the world economy, which is essentially capitalist in character; a capitalist world economy. The problem, indeed the root of the crisis today is not globalization per se, it is the specific form of globalization which can be summed up as neoliberal globalization at the economic level and unipolar globalization at the geopolitical and geostrategic level. That is what I call asymmetric globalization.
The contradictions arising from these two specific forms of globalization has resulted in a hydra-headed reaction which threatens globalization itself. Therefore, globalization has to change if it is to survive and resume its pace. The dangerously false choice of "globalization or no globalization", "globalization or de-globalization", should be reframed. Thus, the question should be, what kind of globalization and who benefits from it? The search must be to define a model that is not an alternative TO globalization but an alternative model OF globalization. My own view is that the real choice must be framed as 'neoliberal and unipolar globalization or Alt-globalization?' as I call it, or 'Asymmetric Globalization, Anti-Globalization or Alt-Globalization?'
Multipolarity
There are two conceptual problems which have to be cleared up regarding multipolarity. The first is the increasing tendency to either conflate multipolarity and multilateralism and or to surrender the project of multipolarity and settle for multilateralism. The second problem is the question of how to arrive in a multipolar world. As for the first problem, it should be clear that a multipolar and multilateral world order is the desirable goal, but that these two aspects are separable and the multipolar aspect is more important than the multilateral one. In the post-Cold War period, the western liberals used multilateralism in service of the unipolar project, while the neoconservatives did so only exceptionally or hardly at all, but the essence was the same: a unipolar hegemonistic policy. Multilateralism is an institutional pathway which is preferable to unilateralism, but the central issue is not the institutional aspect of the world order, but the politico-military aspect of the world order; the aspect of power. The (Leninist) question is "which will prevail?" The unipolar project or the multipolar project will prevail?
The second problem area concerning multipolarity is that of the transition. How will we get from here to there? From the unipolar project to a multipolar world order? As in the old question of the transition from capitalism to socialism, there are the mechanistic and evolutionary interpretations; the ones that say that the transition will take place inevitably and inexorably, as a result of the working out of the process of historical change; indeed, as an evolution. A Realist interpretation would hold however, that the transition will involve a protracted struggle along all vectors, taking place over an entire historical period, and which will involve a tipping of the scales in favour of Greater Eurasia with Eurasia as its core.
The West
The conventional attitude to the West in the world as a whole is either that it remains the fount of all enlightened norms and values or that it is in irretrievable decline and decay, incapable of yielding anything of value. There is, however, a third possibility, namely that the West is in deep crisis and from within that crisis a surprising new development may arise which Eurasia and Greater Eurasia may do well to regard with objectivity and open-mindedness. The great surprise arising from the West is that in the USA, recent polls show that 50% of millennials regard 'socialism' as positive, and that the mainstream US Democratic party has shifted to the Left. Similarly, in the UK, the mainstream opposition Labour Party is led by a leftwing anti-interventionist personality. Is this potential or latent transformation in and of the West, an essential component in the transition to a truly multipolar world?
Russia's intellectual intervention in these and other areas of contemporary concern is imperative and needs to be globalized, in order for Russia to fulfil the role of the 'intellectual engine of the new format of relations between the states' (Bordachev, 2019).
These are the purely personal views of the author.
From our partner RIAC
[1] 'What Russia can give to Asia?', Russia in the Forming Greater Eurasia, Problems of Geography, Volume 148, eds. VM Kotlyakov, VA Shuper, Moscow Kodeks Publishing House 2019, p. 71