ICC gives greenlight for probe into violent crimes against Rohingya
Judges of the International Criminal Court (ICC) on Thursday authorized an investigation into alleged crimes against humanity, namely deportation, which have forced between 600,000 and one million Rohingya refugees out of Myanmar, into neighboring Bangladesh since 2016.
The pre-trial judges "accepted that there exists a reasonable basis to believe widespread and/or systematic acts of violence may have been committed that could qualify as crimes against humanity of deportation across the Myanmar-Bangladesh border" the Court said in a press statement, in addition to "persecution on grounds of ethnicity and/or religion against the Rohingya population."
After a reported military-led crackdown, widespread killings, rape and village burnings, nearly three-quarters of a million Rohingya fled Myanmar's Rakhine state in August 2017 to settle in crowded refugee camps in neighboring Bangladesh.
This is the second strike against the alleged crimes this week, as the tribunal's decision follows a Monday submission by Gambia to the UN's principal judicial organ, the International Court of Justice (ICJ), accusing Myanmar of "mass murder, rape, and genocidal acts" which violate its obligations under the Genocide Convention, in addition to destruction of villages, arbitrary detention, and torture.
As a member to the Genocide prevention treaty, Gambia "refused to stay silent", and as a member of the Organisation of Islamic Cooperation (OIC), the small African nation has taken legal action to assist the persecuted majority-Muslim Rohingya, with support by other Muslim countries.
In July, the ICC's top Prosecutor, Fatou Bensouda, requested an investigation be open into the alleged crimes committed since October of 2016, concerning Myanmar and Bangladesh.
At that time, her Office's preliminary examination found "a reasonable basis" to believe that at least 700,00 Rohingya were deported from Myanmar to Bangladesh "through a range of coercive acts causing suffering and serious injury."
Under the Rome Statute that created the ICC, which highlights crimes against humanity as one of its four crucial international crimes, the top Prosecutor concluded sufficient legal conditions had been met to open an investigation.
While Myanmar is not a State party to the treaty, Bangladesh ratified the Statute in 2010, meaning authorization to investigate does not extend to all crimes potentially committed in Myanmar, but will focus on violations committed in part on Bangladeshi territory, the ICC said in July.
'Only justice and accountability' can stop the violence
Judges forming the pre-trial chamber, Judge Olga Herrera Carbuccia, Judge Robert Fremr, and Judge Geofreey Henderson received views on this request by or on behalf of hundreds of thousands of alleged victims.
According to the ICC Registry, victims insist they want an investigation by the Court, and many "believe that only justice and accountability can ensure that the perceived circle of violence and abuse comes to an end."
"Noting the scale of the alleged crimes and the number of victims allegedly involved, the Chamber considered that the situation clearly reaches the gravity threshold," the Court said.
The pre-trial Chamber in addition authorized the commencement of the investigation in relation to any crime, including future crime, so long as it is within the jurisdiction of the Court, and is allegedly committed at least in part in the Rome Statute State Party, Bangladesh, or any other territory accepting the jurisdiction.
The alleged crime must also be sufficiently linked to the present situation, and must have been committed on or after the date of the Statute's entry into force for Bangladesh or the relevant State Party.
Judges from the ICC have given the greenlight for prosecutors to commence collection of necessary evidence, which could result in the judge's issuance of summonses to appear in court or warrants of arrest. Parties to the Statute have a legal obligation to cooperate fully with the ICC, nonmembers invited to cooperate may decide to do so voluntarily.
Child labour rises to 160 million – first increase in two decades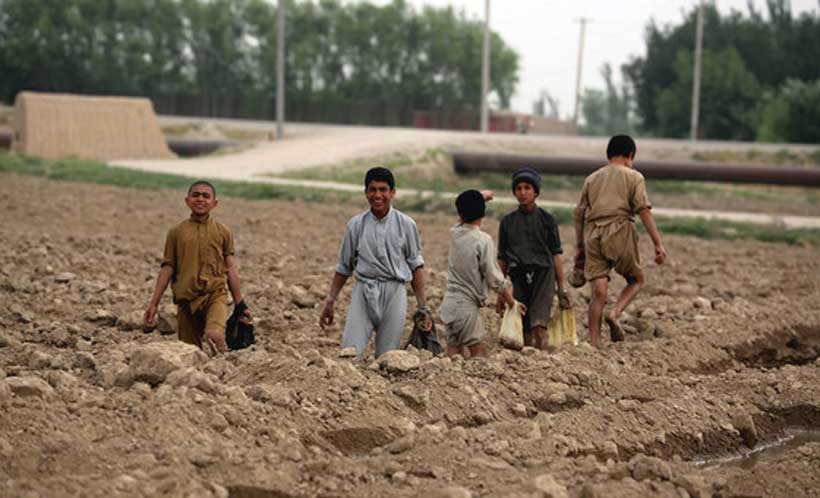 The number of children in child labour has risen to 160 million worldwide – an increase of 8.4 million children in the last four years – with millions more at risk due to the impacts of COVID-19, according to a new report by the International Labour Organization (ILO) and UNICEF.

Child Labour: Global estimates 2020, trends and the road forward – released ahead of World Day Against Child Labour on 12th June – warns that progress to end child labour has stalled for the first time in 20 years, reversing the previous downward trend that saw child labour fall by 94 million between 2000 and 2016.

The report points to a significant rise in the number of children aged 5 to 11 years in child labour, who now account for just over half of the total global figure. The number of children aged 5 to 17 years in hazardous work – defined as work that is likely to harm their health, safety or morals – has risen by 6.5 million to 79 million since 2016.
"The new estimates are a wake-up call. We cannot stand by while a new generation of children is put at risk," said ILO Director-General Guy Ryder. "Inclusive social protection allows families to keep their children in school even in the face of economic hardship. Increased investment in rural development and decent work in agriculture is essential. We are at a pivotal moment and much depends on how we respond. This is a time for renewed commitment and energy, to turn the corner and break the cycle of poverty and child labour."

In sub-Saharan Africa, population growth, recurrent crises, extreme poverty, and inadequate social protection measures have led to an additional 16.6 million children in child labour over the past four years.

Even in regions where there has been some headway since 2016, such as Asia and the Pacific, and Latin America and the Caribbean, COVID-19 is endangering that progress.
The report warns that globally, nine million additional children are at risk of being pushed into child labour by the end of 2022 as a result of the pandemic. A simulation model shows this number could rise to 46 million if they don't have access to critical social protection coverage.

Additional economic shocks and school closures caused by COVID-19 mean that children already in child labour may be working longer hours or under worsening conditions, while many more may be forced into the worst forms of child labour due to job and income losses among vulnerable families.
"We are losing ground in the fight against child labour, and the last year has not made that fight any easier," said UNICEF Executive Director Henrietta Fore. "Now, well into a second year of global lockdowns, school closures, economic disruptions, and shrinking national budgets, families are forced to make heart-breaking choices. We urge governments and international development banks to prioritize investments in programmes that can get children out of the workforce and back into school, and in social protection programmes that can help families avoid making this choice in the first place."

Other key findings in the report include:
The agriculture sector accounts for 70 per cent of children in child labour (112 million) followed by 20 per cent in services (31.4 million) and 10 per cent in industry (16.5 million).
Nearly 28 per cent of children aged 5 to 11 years and 35 per cent of children aged 12 to 14 years in child labour are out of school.
Child labour is more prevalent among boys than girls at every age. When household chores performed for 21 hours or more each week are taken into account, the gender gap in child labour narrows.
The prevalence of child labour in rural areas (14 per cent) is close to three times higher than in urban areas (5 per cent).
Children in child labour are at risk of physical and mental harm. Child labour compromises children's education, restricting their rights and limiting their future opportunities, and leads to vicious inter-generational cycles of poverty and child labour.

To reverse the upward trend in child labour, the ILO and UNICEF are calling for:
Adequate social protection for all, including universal child benefits.
Increased spending on free and good-quality schooling and getting all children back into school – including children who were out of school before COVID-19.
Promotion of decent work for adults, so families don't have to resort to children helping to generate family income.
An end to harmful gender norms and discrimination that influence child labour.
Investment in child protection systems, agricultural development, rural public services, infrastructure and livelihoods.
As part of the International Year for the Elimination of Child Labour , the global partnership Alliance 8.7 , of which UNICEF and ILO are partners, is encouraging member States, business, trade unions, civil society, and regional and international organizations to redouble their efforts in the global fight against child labour by making concrete action pledges.

During a week of action from 10–17 June, ILO Director-General Guy Ryder and UNICEF Executive Director Henrietta Fore will join other high-level speakers and youth advocates at a high-level event during the International Labour Conference to discuss the release of the new global estimates and the roadmap ahead.
2021 Geneva Summit for Human Rights and Democracy
Each year, the Geneva Summit for Human Rights and Democracy assembles hundreds of courageous dissidents and human rights activists, diplomats, journalists and student leaders to shine a spotlight on urgent human rights issues.
The Geneva Summit is sponsored by 25 human rights NGOs from around the world. The Geneva Summit has been featured in media around the globe, including CNN, Agence France Presse, AP, The Australian, Radio Free Europe and ANSA.
This year, the 13th Geneva Summit for Human Rights and Democracy was held on June 7 and 8. The event was free to all the people who made online registration. This year the summit hosted different voices from different parts of the world.
In this year's summit, the leading Turkish journalist Can Dündar who was arrested, jailed and forced into exile for his reporting on Erdogan's government was one of the speakers addressing Human Rights and Democracy on the Fragility of Freedom and Democracy panel.
For the full text of the Fragility of Freedom and Democracy panel, click here.
The list of the other speakers is as follows:
Waad Al-Kateab, Syrian refugee and award-winning documentary filmmaker on the conflict in Syria
Rayhan Asat, Uyghur activist, sister of Ekpar Asat who was abducted by Chinese authorities
Nathan Law, Former member of Hong Kong Legislative Council who fled arrest & sudden leader of 2014 Umbrella Movement
András Simonyi, Academic & former Hungarian Ambassador to the U.S.
Prof. Irwin Cotler, Chair of Raoul Wallenberg Centre for Human Rights, former Minister of Justice & Attorney General of Canada.
Gulalai Ismail, Pakistani women's rights activist, former political prisoner who escaped the country
Tania Bruguera, Cuban political performance artist repeatedly arrested for her work
Sviatlana Tsikhanouskaya, Belarusian opposition presidential candidate forced to flee after rigged elections
Jihyun Park, Escapee and survivor of a North Korean forced labor camp
Daria Navalnaya, Daughter of poisoned and jailed Russian opposition leader Alexei Navalny
Kylie Moore-Gilbert, Australian-British academic just freed after two years in Iranian prison as a victim of hostage diplomacy
Evan Mawarire, Zimbabwean protest leader, arrested six times and tortured for his human rights work
Yang Jianli, Chinese dissident, former political prisoner, survivor of Tiananmen Square and President of Initiatives for China
Vladimir Kara-Murza, Leading dissident against Putin regime, Chairman of Boris Nemtsov Foundation, survivor of two poisoning attempts
For links to other speakers' quotes, videos, livestream, and more, click here.
We can't wait 267 years to achieve equal economic participation for men and women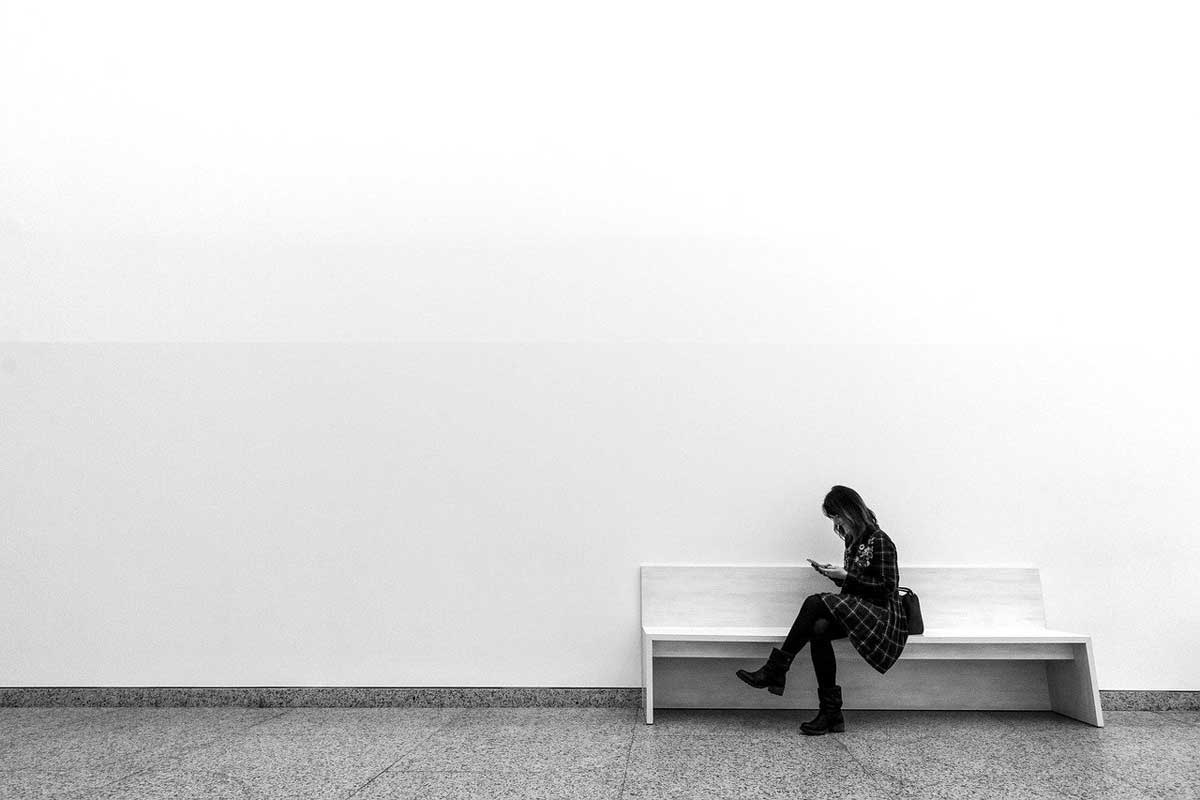 Since the beginning of the COVID-19 pandemic, the world has seen numerous industries stumble as the crisis has hit many sectors' productivity and employment rates. And in this scenario, women have been the hardest hit. According to the International Labour Organization, 5% of all employed women lost their jobs, compared with 3.9% of working men. The crisis has exacerbated the existing gender inequality in the labour market, widening gaps even further across several sectors
A report from the World Economic Forum (WEF), released in March 2021, shows that at the current rate of progress it will take around 267 years to close the gender gap in economic participation and opportunity. It's a striking number that is the result of two conflicting trends. First, even though at a slow pace, the proportion of skilled women professionals is increasing. On the other hand, there is still an overall income disparity and women in leadership positions are a minority – women represent only 27% of all managerial positions, according to the same report from the WEF.
Advocating for economic equality means also advocating for a more sustainable and greener economy, and the post-COVID recovery is an opportunity to build back greener and more inclusive societies and economies. Sustainability cannot exist when inequality runs rampant. According to ILO, women have the tools and networks to create tangible sustainable solutions and influence how we produce, consume and market sustainable products.
Supporting the European Union Green Deal can be the driver for the global transition to a green economy, and this will only be possible if women are also among the protagonists of such transformation. Ensuring that women have equal access to skills development programmes for green jobs can be the pathway for a more inclusive and sustainable future. Women are globally poorly represented in crucial sectors to the greening of the economy, such as construction (9% of female participation), engineering (12%), and manufacturing (24%). The lack of targeted training and supportive policies may exacerbate already existing gender inequalities when progressing towards the green economy.
Women are important actors to achieve the Sustainable Development Goals (SDGs), and promoting women's access to high-quality green skills training programmes in high-demand sectors leads to a better future for all.
Thandiwe Banda, a beneficiary of one of UNIDO's programmes in Zambia, graduated from the course in heavy equipment repair and set the example on how women can successfully partake in male-dominated fields. "Some of my colleagues would think that because I am a female, I wouldn't deliver according to my supervisors' expectations. But, when I was told that I was the first female to ever work in the mechanical department, I became more confident and aware that if I worked very hard I would open more doors for other females," says Banda.
Engaging in the discussion on how we can make Thandiwe Banda's professional journey a reality for other females is an important step towards boosting progress in equal economic participation and potentially establishing a more encouraging timeline for such.
To participate and contribute to the cause, join UNIDO's Lab Debate at the 14th edition of the European Development Days (EDD21), which will take place virtually on 15 June 2021 at 16:20 (CEST). The session will explore the effects of private-public partnerships in engaging champions in Technical and Vocational Education and Training (TVET), who represent and advocate for stronger female participation in male-dominated sectors. Our panel of experts will explore the question: can the TVET system be the change-maker in providing industrial skills equally for a more sustainable future?