UNICEF reports uneven progress in 30 years of child rights treaty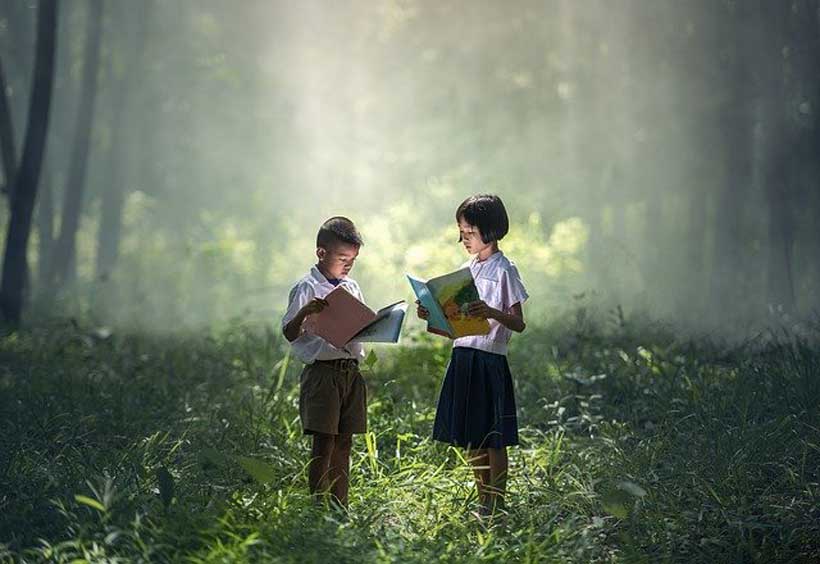 Although the world has made historic gains over the past three decades in improving children's lives, urgent action is required if the poorest children are to feel the impact, a new UN report published on Monday warns.
The study by the UN Children's Fund (UNICEF) calls on countries to recommit to promises made under the Convention on the Rights of the Child, adopted 30 years ago.
Henrietta Fore, UNICEF Executive Director, noted that while increasing numbers of children are living longer, better and healthier lives, the odds continue to be stacked against the poorest and most vulnerable.
"In addition to the persistent challenges of health, nutrition and education, children today have to contend with new threats like climate change, online abuse and cyberbullying," she said.
"Only with innovation, new technologies, political will and increased resources will we help translate the vision of the Convention on the Rights of the Child into a reality for all children everywhere."
Uneven progress, emerging threats
The Convention on the Rights of the Child is the most widely and rapidly adopted international treaty in history, and has been ratified by more than 190 countries.
It acknowledges childhood, which lasts through age 18, as a special time in which children must be allowed to grow, learn, play, develop and flourish with dignity. 
UNICEF reported that since its adoption, the global rate for under-five mortality has dropped by around 60 per cent, while the proportion of undernourished children has almost halved.
The Convention has also influenced numerous constitutions, laws and policies that reflect its guiding principles, which include non-discrimination, the right to protection and acting in the best interests of the child.
However, the report shows that progress has not been even.
UNICEF said the world's children continue to confront age-old threats while new hazards loom over their future.
The poorest children are still likely to die from preventable causes before reaching their fifth birthday. Millions of the most disadvantaged are still at risk due to poverty, discrimination and marginalization. At the same time, cases of the childhood killer measles are on the rise as immunization coverage rates have slowed down since 2010.
Progress in education also is dismal. The report reveals that the number of primary level children out of school has remained static for more than a decade.
"Many of those who are in school are not learning the basics, let alone the skills they need to thrive in today's economy," UNICEF added.
In recent years, young people have been speaking up and calling for action to address climate change. UNICEF said they are the ones most at-risk.
"Rapid changes in climate are spreading disease, increasing the intensity and frequency of extreme weather events, and creating food and water insecurity. Unless urgent action is taken, the worst for many children is yet to come," the UN agency warned.
Inclusive dialogue planned
UNICEF believes that where there is political will and determination, children's lives improve, as documented by the report, which has been released ahead of World Children's Day on 20 November.
The study calls for more data and evidence to accelerate progress and advance child rights, alongside recommendations such as involving young people in creating solutions.
UNICEF will use the coming 12 months to promote an inclusive global dialogue aimed at making the promise of the convention a reality for all children.
As Ms. Fore, the UNICEF chief, stated: "The Convention stands at a crossroads between its illustrious past and its future potential. It is up to us to recommit, take decisive steps and hold ourselves accountable."
Syrian conflict has 'erased' children's dreams -new UN report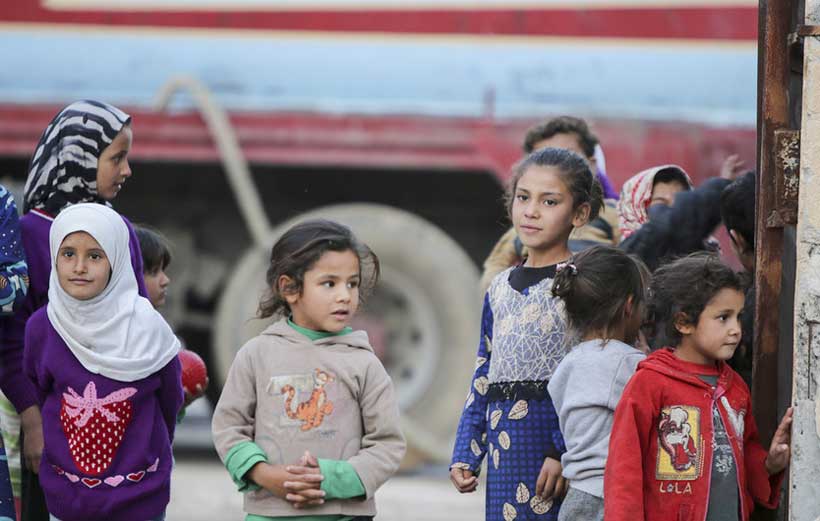 Nearly nine years of conflict in Syria have robbed boys and girls of their childhood and subjected them to "unabated violations of their rights", including being killed, maimed, displaced, forced to fight or subjected to torture, rape and sexual slavery.
The findings come in the latest report by the UN Commission of Inquiry on Syria, released on Thursday.
"I am appalled by the flagrant disregard for the laws of war and the Convention on the Rights of the Child by all parties involved in the conflict", said Commission chair Paulo Sérgio Pinheiro.
"While the Government of the Syrian Arab Republic has the primary responsibility for the protection of boys and girls in the country, all of the actors in this conflict must do more to protect children and preserve the country's future generation."
Dreams erased
The three-member Commission was appointed by the UN Human Rights Council to investigate and record all violations of international law related to the Syrian conflict, which began in March 2011.
Its latest report is entitled: They have erased the dreams of my children – a quote taken from a 2012 interview with a woman discussing attacks on her village in Idlib.
The study is based on approximately 5,000 interviews conducted between September 2011 and October 2019 with Syrian children, but also eyewitnesses, survivors, relatives of survivors, medical professionals, defectors, members of armed groups, healthcare professionals, lawyers and other affected communities.
The Commission said the use of cluster munitions, so-called thermobaric bombs and chemical weapons by pro-Government forces, have caused scores of child casualties.
Additionally, children's experiences in the conflict "have been deeply gendered."
Women and girls worst affected
Women and girls are "disproportionally affected" by sexual violence, and the threat of rape has led to restrictions in their movements. Girls have been confined to their homes, removed from school or faced obstacles to access health care.
Meanwhile, boys, particularly those 12 and over, have been arrested and kept in detention facilities, and targeted for recruitment by armed groups and militia.
"The younger ones are very good fighters. They fight with enthusiasm and are fearless. Fighters who are 14 -17 years old are on the frontline", a person associated with an armed group told the authors.
The war has also had an impact on access to education, with more than 2.1 million children not regularly attending classes of any form.
"Urgent efforts are required by the Syrian Government to support as many children as possible to return to education. Armed groups holding territory also need to act with haste to facilitate access to education," said Karen AbuZayd, one of the commissioners.
Commit to protecting children
The report also expresses concern over the severe impact the conflict has had on children's long-term physical and mental health.
Large numbers of young Syrians now have disabilities as well as devastating psychological and development issues. Additionally, fighting has displaced some five million children.
As the mother in Idlib stated: "They have erased the dreams of my children. They have destroyed what we have built during our whole life; my daughter was so depressed when she found out that our house was burnt down. My other child, a three-year-old boy, is traumatized by the crisis. He is continuously drawing tanks."
The Commission members called on all sides to "commit in writing" to granting children special protection during wartime, in line with international law.
Other recommendations include ending child recruitment and taking child rights into consideration during military planning.
They stressed that displaced children also require protection, which includes the obligation to repatriate children with family ties to ISIL extremist fighters.
"States have well defined obligations to protect children, including from statelessness. Failing to abide by such fundamental principles would be a clear derogation of duty," said Commissioner Hanny Megally.
Colombia: 'Staggering number' of human rights defenders killed in 2019
The UN human rights office, OHCHR, is "deeply troubled by the staggering number of human rights defenders killed in Colombia" last year, its spokesperson said on Tuesday.
"The single most targeted group was human rights defenders advocating on behalf of community-based and specific ethnic groups such as indigenous peoples and Afro-Colombians", Marta Hurtado told reporters in Geneva, adding that the number of women human rights defenders killed increased "by almost 50 per cent in 2019 compared to 2018".
According to OHCHR, 107 activists were killed last year. And staff in the country are still in the process of verifying 13 additional cases reported during 2019 which, if confirmed, would raise the annual total to 120 killings.
Attacks on human rights defenders during 2018 had already intensified, with 115 killings confirmed by the UN.
Vicious cycle of violence 'must stop'
"This terrible trend is showing no let-up in 2020, with at least 10 human rights defenders already reportedly killed during the first 13 days of January", Ms. Hurtado lamented.
The UN office renewed its call on the Government to "make a strenuous effort" to prevent attacks on those who are defending fundamental rights, investigate each case and prosecute those responsible, including those aiding and abetting the deadly attacks.
"The vicious and endemic cycle of violence and impunity must stop", the spokesperson spelled out. "Victims and their families have a right to justice, truth and reparations".
Vulnerable villages
The vast majority of last year's killings happened in rural areas, 98 per cent of which occurred in municipalities with black market economies, and where criminal groups or armed groups hold sway.
And around 86 per cent of the deaths took place in villages with a poverty rate above the national average.
Although more than half were recorded in the four provinces of Antioquia, Arauca, Cauca and Caquetá, 21 other provinces also saw fatalities.
While the figures reflect the gravity of the problem, Ms. Hurtado pointed out that "they conceal the structural causes that sustain violence against human rights defenders".
"Any attack against human rights defenders is unacceptable and constitutes an assault against democracy, undermining participation and people's access to their human rights", she underscored.
Other factors
There were a number of other contributing factors including the penetration of criminal groups and armed groups linked to illicit economies in areas vacated by FARC-EP rebels, and the favouring of a military response from the Government to control the violence.
In November 2016, the Secretary-General welcomed the signing of an historic UN-backed peace agreement between the Colombian Government and the FARC-EP group, ending an armed conflict that had been ongoing since 1964.
However, continuous challenges in implementing the peace agreement have also played a role in the violence, especially the dismantling of paramilitary linked-groups; the security situation in conflict-affected communities; land restitution, illicit crop substitution programmes and the fulfilment of victims' rights.
While OHCHR has acknowledged some positive steps, such as a recent meeting of the National Commission on Security Guarantees convened by the Government early this month, to tackle this problem, the number of killings clearly shows much more needs to be done.
"We call on the authorities to redouble their efforts to ensure a free and secure environment for civic engagement and to increase the presence of civil State authorities in rural areas to provide basic services, such as health and education", asserted Ms. Hurtado.
She concluded by stressing the need to urgently tackle disparities in the enjoyment of all rights, particularly economic, social and cultural rights – especially in rural areas, saying that "measures of a collective nature aimed at protecting geographical areas or communities must be further developed."
Nearly 300,000 Syrians displaced from Idlib since mid-December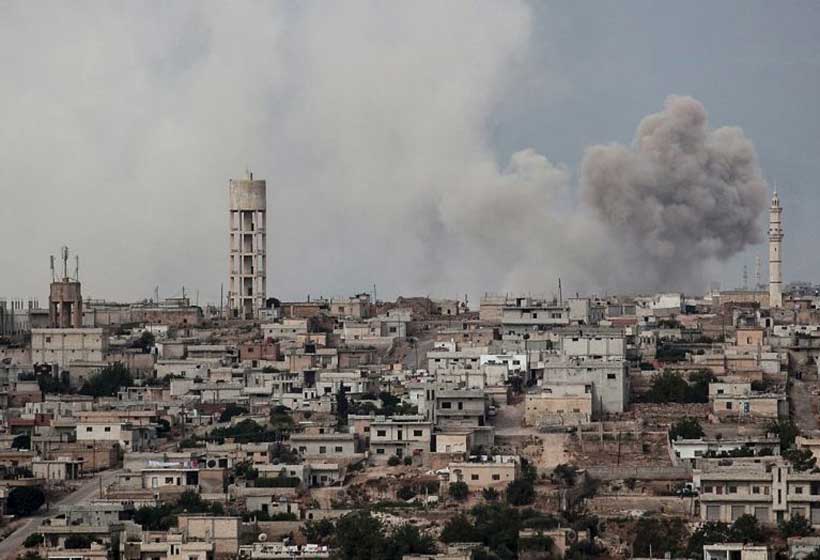 Amidst concern for the safety and protection of more than three million civilians in Syria's last rebel-held enclave, the UN's most senior humanitarian and political affairs officials briefed the Security Council on Syria behind closed doors on Friday.
Following the recent escalation of hostilities on the ground in the country's northwest, Emergency Relief Coordinator Mark Lowcock and the Under-Secretary-General for Political Affairs, Rosemary DiCarlo, painted a dire picture of the deteriorating conditions.
"Nearly 300,000 people have been displaced from southern Idlib since 12 December, according to current estimates, with children and women being the most affected", UN Deputy Spokesperson Farhan Haq told reporters in New York. "Over half of the displaced, at least 175,000, are children".
He spelled out that the city of Ma'arrat An-Numan and its surrounding areas are reported to be "almost empty of civilians as families flee north to safety".
The new displacements add to over 400,000 women, children and men who were displaced by hostilities between the end of April and early December, many of them multiple times.
Over that same period, the UN human rights office (OHCHR) recorded over 1,330 civilian deaths.
"Winter conditions are exacerbating the dire humanitarian situation", said Mr. Haq. "Families are fleeing in torrential rain and temperatures at night are close to freezing".
Moreover, the rain and cold are leaving those who had moved further north in an even worse situation, with many reported to be living in camps, unfinished or partially destroyed buildings, in tents, under trees and in the open.
Humanitarian agencies have provided emergency food and cash to over 180,000 of the newly displaced, according to the deputy spokesperson.
He also flagged that additional ready-to-eat rations for more than half a million people, for up to five days, had already been pre-positioned in anticipation of further displacement.
Situation deteriorating daily
At the media stakeout before the Council met, French Ambassador Nicolas de Rivière told reporters that the United Kingdom and France called for the session to "take stock on where we are".
"The situation in Idlib is deteriorating day after day", he said.
"We formally condemn indiscriminate bombing by the regime and its allies", such as civilian facilities that include a school and hospitals, and "it should stop", underscored the French Ambassador.
He also called for the preservation of humanitarian access in both the northeast and northwest of the country.