The way out of apartheid South Africa
Miss Gilbey taught Speech and Drama. Every Friday afternoon as the car speeded down the highway en route to her studio cum house I would learn a poem about ducks or gypsies parrot fashion. As my mother or father said the words out loud to me, I would recite them back verbatim. I was six years old fashioning a posh, whitey English accent with clipped tones that did not win me any friends back at the school I went to and especially on the playing field during break. I was six years old. I had not begun to straighten my hair yet to look like the blonde, horsy looking with long teeth, fair or dark, golden-haired, freckled, hockey and tennis playing children who had names like Miranda who joined me when I started going for lessons. She drilled, 'Speak with expression, expression, expression into me.'
The first thing I noticed is that they weren't self-conscious like me.
They were brimming with confidence, made friends easily while I had to battle with bullies who mocked me by imitating my voice that was beginning to change at the predominantly coloured school that I went to. The first time I went to Miss Gilbey's studio I went with my mother who was taking elocution lessons but she stopped soon after taking me. I sat there, in a corner on a bench, my back against a cool wall, felt in my pocket for the candy my mother had given me and started licking away at a red lolly that tasted like cherry making what my mother told me afterwards in the car were ghastly sucking noises that perturbed the dear old Miss Gilbey.
Every now and then I would catch her looking at me and I would smile at her. She never smiled back. Her eyes felt like laser beams when they connected with mine. I felt them keenly. Only later on the way home with my mother scolding me for bringing that sweet inside with me would I realise that I had been very irritating like only a child could be; completely oblivious to what the grownups around her were thinking without being told that she had done something wrong. Later on when I had moved onto Sharon Rother's, a past pupil of Miss Gilbey who had done her licentiate, Speech and Drama studio in Walmer, which was held in a room adjacent to a church, Miss Gilbey also moved on.
She moved all the way to Montagu with her sister who suffered from bad bouts of asthma. The air there would be good for her, I reckoned. Two women living on their own for most of their adult life; when did they ever come into contact with men, I wondered? In the aisles of a supermarket when they shopped for groceries going down a long list of perishable items? Did a man ever call Miss Gilbey 'a good girl' or 'you're a beauty, sweetheart', wink at her, put his arm around her waist and walk with her for awhile while asking her what her name was (her name was Marjorie and I couldn't ever imagine even if I tried very hard now that any man, even a brazen man or a boy could call her by her first name) and where she lived and would she like to get a bite to eat.
Perhaps some hot tea and a steak and kidney pie with gravy in a restaurant at a hotel. The English men I had been taught by were gentlemen. They were quiet intellectuals, academics, teachers, soft spoken lecturers at universities and introverted and bookish.
What did the life of a spinster feel like? What did the life of an unmarried woman who did not have to cook for a husband, a small child or children, who never hovered and cooed over a crib of a pretty new-born baby? What did a woman over fifty who was past the age of flirting, the cunning moves of seduction do for fun? Did she attend church, bible study with other young women; serve tea at the end of the Sunday morning service with crumpets and sandwiches made with fish; pilchards and sardines or cheese and tomato or egg with dollops of mayonnaise or chicken, wilting lettuce and mayonnaise, cakes, petit fours, biscuits made with coconut and almonds all laid out on tables with white table cloths?
Was that the appropriate behaviour for a woman her age, a lady? Had there ever been a man in her life? In the time I imagined when she was young had she ever corresponded with a young man writing letters filled with lover's nonsense that only made sense to them, not to the outside world. Did they write about their unfolding passion, their wonder at their innocent love, the madness of the war, the burning houses, flames licking attics, bedrooms, roofs, charred flesh, bodies burnt beyond recognition?
Did they write in code, draw entwined hearts made out of paper? Did she ever seal the letter with a wet, crimson kiss that peeled off her lips or did she ever put her feet up in the afternoon and watch the soaps as a middle-aged woman or quiz shows as a girl?
Did they even have a television now in South Africa? I knew Miss Gilbey didn't do that because she gave Speech and Drama lessons every afternoon during the week. I was the only coloured child amongst whites. But I didn't, not for a long time, see myself as being the only coloured child amongst whites. I played with them because I was a child and when you are child words like racism and prejudice do not ring incessantly inside your head like say in the head of a representative of the local government, the president, his cabinet or a community leader who was voted into power by stalwarts, comrades, communists and people who believed in Biko's Black Consciousness.
Had she ever gone swimming with friends when she was as old as I was when I first started coming to see her? Had she ever clutched her mother's hand frightened of the road outside her house filled with screaming cars? What were her parents like? How did she come to live in South Africa? Did she grow up during the war; when bombs rained down from the black skies in England, was she ever stuck with other people, families robbed of their men in bomb shelters? Was she a liberal? She obviously didn't believe in the politics of the day because she had taken my mother and then me on. So, in her own quiet and independent way she was rebelling against the government.
She was making a political statement. At thirty-one I imagine the woman, the child, the girl and then her middle-aged. Didn't she ever want to be a wife? Growing up I thought as a very young girl, a child, that everyone wanted to be a wife but at thirty-one and the divorce rate globally so high, the only people getting hitched are those blinded by the alluring volcano that is love. They are not conscious of the other person's imminent flaws yet, how arguments can erupt from seemingly nowhere, the cancer of talk of divorce in the interim wild in the air while you and the other person in the relationship is waiting to make up. They are not conscious yet of the fall out of an illness that will later on strike the family or an intense, lingering depression that manifests and steeps itself into the bones of either the wife or the husband or the small child whose homework is overlooked over the breakfast at the kitchen table while the parents of that small child or children, who wants the attention of both of the adults his or her features resemble while they are at war with each other over some petty, childish thing.
A thing like who had to take the garbage out, who didn't come forward and help to make the unmade beds, the smears of toothpaste in the bathroom's basin or whose turn was to wash the dirty dishes in the sink and put it in the dishwasher. Miss Gilbey must have died already in Montagu; perhaps in her sleep, in her bedroom. Perhaps she is buried there now. Who visits her grave, puts fresh cut flowers on it, clears away the old ones, throws the brown water out and puts clean water in the pots or jars or bottles? Even in death she is a mystery to me; these two lonely sisters in a world of light of their own making; their contemporaries with double chins, sagging bosoms, grandchildren, wearing too much make-up, wearing hats to church that bloomed roses, smelling of perfume.
Miss Gilbey had a solid air about her when I first met her. As if she knew she belonged in the world. She always had a pot of tea on her desk that she poured with poise, a jug of milk, a pretty cup and saucer with patterns of flowers on; very English, very proper, very old-fashioned. She sipped her tea as we recited our poems out loud correcting our enunciation, willing us to speak fluently, with emphasis, willing us to reach for that gold star she would stick in our books that we children pasted our poetry and monologues from the books of Winnie-the-pooh in. If she was satisfied with how our vowels sounded, how we articulated the poet's language, how invested we were in executing the lull of the text, showing the full range of emotions that was expected of us as a spirited ghost or a highwayman we would see a gold star shining off the page, blinking up at us.
In the room filled with a breeze that felt as cool as a humming fridge (we didn't have air conditioners in those days) as my voice bounced off the walls of the studio, as I watched the backs of the white children's heads, tufts of dark or golden hair escaping from ponytails, still in their school uniforms or sport kit sniggering.
There was nothing, nothing said of the forced removals that took place in 1964 in South End in what was once a diverse and cosmopolitan suburb filled with Indians, Malays, Muslims, blacks, whites and coloureds living together harmoniously; religion, awash with their culture at times of thanksgiving and holiness and their loyalty, their faith in their different Gods and to each other were their pillars of strength.
There was nothing, nothing said of the unrest that was brewing in South Africa, the daily disdain and underlying aggression in chars as they faced their employer's, men and women; comrades being picked up by the Special Branch or plainclothes policemen or police spies, being detained after being questioned, brought before a court of law, imprisoned on Robben Island. There was no talk of a coloured man called Georgie Botha's apparent suicide in this room where my voice rose and rose and rose higher and higher making an imprint, burning it, a hole in the head of Marjorie Gilbey. In the heads of those privileged whites who also came to the studio. I wanted to achieve what they had.
All those gold stars stuck in their books. I didn't mind the silver ones but gold spelled something marvellous; something magical.
Something accomplished wonderfully; magnificently. I never got red stars. Seeing a red star gave me a start, a headache started throbbing, butterflies in the pit of my stomach started to flit as if I had failed a test at school, got all the sums wrong, spelled the words incorrectly. You only got a red star when you hadn't learnt all the words to the poem, stammered and needed prompting from Miss Gilbey. There was no talk of the Rivonia Treason Trial, George Bezos, what was in the newspapers about it, the stories that were running internationally and a man called Mandela.
There was no talk of coloured men like Dennis Brutus and the poet Arthur Nortje who was born in Port Elizabeth, in South End which was now a suburb where white people lived comfortably, well off behind their high walls, their dogs and electric fences. Nortje later won a scholarship to study literature at Jesus College at Oxford. It was on Dennis Brutus's recommendation that he got that scholarship. But I was only six and didn't know anything besides school and my family. I was just a colored girl, innocent and wide-eyed, six years old with skinned knees from playing amongst the teachers' cars, wearing North Stars when I came to Marjorie Gilbey's Studio for Speech and Drama.
A child bullied by the older kids from other standards, tormented by them as they stalked me speaking in high pitched, squeaky voices making me cry. Mandela was just a ghost of a man. The essence of the man never showed the outward shame of humiliation from his persecutors; the Afrikaner wardens who spoke English poorly at the prison on the island. He never showed pain or suffering. His spirit was the spirit of a child, unfettered. The work of his soul continued to live in the outside world, outside of Robben Island where he was imprisoned, living in his supporters, garnering more and more praise internationally.
There was nothing, nothing of men being found hanged in their cell, tortured with burning cigarettes, told to strip naked so that they could be searched or a detainee slipping on a bar of soap.
You, 16-year-old with the sad eyes
I think of you all the time, with love, with respect, with admiration. Why am I so sad? I lost the love my life again. It feels as if I'm in my twenties again.You with the sad eyes, what am I going to do with you. You love, you love, you love and nobody loves you back. Her eyes look so sad. The reflection cast in tones, in silver, in speech and pause. The young king never loved me back. Inside I feel so sad and over-wrought. Ill. Ill. Ill. Health wise. Yet still feminine and all I want to do is shine. Like you. Like you. Like you. I'm old. Too old for you. You're a kid. I'm a woman. You're leaving me. Father, brother, mother, sister. Greener pastures and the fairer sex await on the other side. I think of you smoking your last cigarette of the day. You're perfect. You're perfect just the way you are. I could glorify you in a handwritten poem. Kiss. Kiss.
I could kiss you. Forgive you. Be in it for the long haul. You're in love, my love. You're leaving town. I'm swinging from the chandeliers. Burning the candle at both ends.Open your mouth and let me kiss you. You're thrilling and formidable. How come I've never found love. Don't want it. Don't need it. I' rather partake in cheesecake. I think of you. I think of you all the time. I always have and I always will. I feel as if my own heart is breaking. Everything I have ever done, is done. And here I am writing again to you David, my love. Always David. Always my love. And I will always be forever yours, but you are taken and someone else's dream man. She loves you. Go to her. This will be goodbye then. All I want to know is this. Dis you love me, once? Afraid? Yes, I am afraid. I am scared of the dark (for example). All I want is you. You. You.
But we are children of the, (this is difficult to say, difficult for me to admit to), we are children of the revolution. We are children of the struggle. You know it. You know it. I know it. And all I can think of is being in your arms and loving you. Go to her. Go to your life partner. You made a commitment to her. Go. I've been in the wilderness for a long time. Half of Moses. You have your journey. You have your own journey. But do we meet again as friends, or lovers, or maybe nothing at all. I was always even as a little girl falling in love with father substitutes. I would tell them all I know. This would make them smile. I am a child of the revolution. And you? How I love you, David. How I love you, David. How I love you, David. How I love you, David. I will go on loving you for an eternity. Stay with me. Stay with me. Stay with me.
I will, adore, worship and love you forever. In the middle of the night I am the girl not in reach of anyone, except you. David, you are the only constant in my life. In the silence (which is as unbearable as the loneliness, the futility of always being the outsider looking in), David is the only constant in my life. Ignore what everyone else says, and run away with me. Let's elope if this love has substance, and if this is for real. David, I only want to love you. David, David, David, David, take me away from all of this hell and fury, this misery that loves company, live with me and be my love. You, David, of all people understand what I think, what I feel, what I know, how I react to your voice. Is this hello or goodbye? I don't know yet. The decision, is up to you, David. If you want me, I am here. I am waiting for you. I am waiting for love.
Wait until I see your eyes again, that smile, that laugh. I look young enough again to be your daughter. I don't care what other people say. I love you, Dawid. I always have. All these years. How can I regret anything? You are yours. You are man, and I am Eve. I think of you all the time. Hearts will be broken. I look at you and I see that you need someone who just not only loves you but understands you completely. But you are not a free man, or, perhaps you are. I pray. I pray for you. Think of your silhouette in the dark. Think of you in the morning. I am all alone. I have always been all alone. You are my light in the dark. Whenever I think of you, I think of you as lover, and friend. You make me laugh. You make me want you. You make me want to be a better person, a better woman, kinder, more understanding. I love, love you.
I adore you. I worship you. My life is just beginning. Yours? Tell me, how are you. Are you loved? I think of you all the time. Can't get your name out of my head. You make me forget my dreams. I only want to dream them with you. Nobody loves me really for me. I pull the hair back from my face. Holding my hair up with bobby pins. I dance for you, and then suddenly I'm in love, and all I can think of is you. How imperfect you are. I am too. How perfect you look. Even after all these years you still look the same to me.
You're the music inside my head. The love song inside my head. Joy Division in the background. Remember when I was working as a cocktail waitress in the bar that we met. Are you nothing but a careless whisper? A heart-shaped bullet passing straight through transparent me. Nothing but superegos, pride and prejudice.
The Chosen Family from Church to Earth
Guess at the intensity behind my words. 'Give me a place to stand,' said Archimedes, 'and I will move the world.' After all that is said and done, Rome was not built in a day. I want to forget Africa as a place of weeping. Listen to this quotation. 'If Athens shall appear great to you,' said Pericles, 'consider then that her glories were purchased by valiant men, and by men who learned their duty.' What is the source of all greatness in all societies? Our artists. What is the key to progress in our time? Our artists. I consider artists, and performers valiant men and women.Two words. Moses Molelekwa. The pen is mightier than swords.
The thing about being a tortured genius is very real. Your man is not going to be superhuman all of the time. Within every man is a bored and tortured genius waiting for the woman who will understand he is flawed. He also needs to be loved, understood. If you need therapy,and I've needed a lot of it over the years, make the call. (Think Hemingway and Salinger, brilliant men, tortured geniuses) who will live for posterity. The gifted, tortured ones always will.You will live for posterity in the lives of your children.Your wife at your side, the people that you work with. What is the legacy that you will leave behind?Two words.
Moses Molelekwa. The thing about being a tortured genius is very real. Your man is not going to be superhuman all of the time. Within every man is a bored and tortured genius waiting for the woman who will understand he is flawed. He also needs to be loved, understood. If you need therapy, and I've needed a lot of it over the years, make the call. (Think Hemingway and Salinger, brilliant men, tortured geniuses) who will live for posterity. You will live for posterity in the lives of your children, your wife at your side, the people that you work with. What is the legacy that you will leave behind in the lives of the people who love you, who care for you? The sharpest words cut an artist down, depression, mental illness, and poverty.
(Whether it is clinical or manic, the spectrum of mood disorders that affects the nerves in the brain (nor-adrenaline, serotonin, and dopamine). Time is longer than rope, and it will do us the world of good to remain cognisant of that fact. I've lived in poverty for most of my life.We (not forgetting that this is a global phenomenon, to be loved, to be kind, to be humble), artists, are not strangers to the dark. People who are broken, broken-hearted (and I am using the example of artists here use their pain, the locus of their external environment to create world that few of this world, they feel that no one will love them.
No one will accept them as they are (here I speak for myself). I am scared of being seen as an artist. Artists are scared to be seen. They fear people will always judge personality over and above, not adore, worship, or praise them. Artists (here I speak for myself) are afraid of the wolves. Remember Patrice Lumumba, Stephen Bantu Biko, Samora Machel, Chris Hani, Kwame Nkrumah, Ken Saro Wiwa, Frantz Fanon, Bessie Head, Dambudzo Marechera, Sol Plaatje Albert Luthuli, Nadine Gordimer, J.M. Coetzee all of them marched to the beat of their own drum. Let us remember South Africa's Nobel Laureates. Let us remember.
Let us remember Robert F. Kennedy's speech at the University of Cape Town.The artist (they have their reasons), broken-hearted (they have their reasons), the extraordinarily gifted (they have their reasons), all have a voice that needs to be seen, and heard.I am an ex-presidentMandela, Mbeki,Zuma, and president-elect Ramaphosa loyalist too.I'm a Julius Malema loyalist, a Winnie Madikizela-Mandela loyalist. My loyalties are aligned with that of the African continent, from the east to the west, the African Renaissance, negotiation, diplomacy, and reconciliation. What my Saint Helenian ancestors believed in, on that island.
What my elders, and statesmen believe in, what our leaders in the cabinet, and our leaders in government believe in. Here, I am speaking about world leaders as well. It feels to me as if we are facing, standing on the brink of another World War. I say look (back), take stock (ownership), and I ask myself this? Has the revolution finally, finally come to an end, and what will become of the revolutionaries, if writers, and poets do not celebrate their life and death, their fight and the struggle?Struggle to me means the art and seduction theories of survival. I think of the cosmos. How does war, and death, bloodshed fit into this cosmos.
For isn't all of life infinite? I speak for myself. How I see the world. The world of artificial intelligence, the computer age, the digital divide, the dissemination of information knowledge systems, technology, the age of the robot, advances in the medical field. We have come so far, but we think that we have forgotten the psychosis of our veterans. For me, our absolute existence is not just on earth. It is aligned with the universe, the cosmos, and the paradise of heaven. There lies the Einsteinian-truth. Albert Einstein, a clerk envisioned the theory of relativity. Our experience of time is relative. We live in the present moment, and yesterday.
And our tomorrows are non-entities. I am trying to fight the pain of losing you, you all, believers and non-believers, estranged family that I have loved unconditionally for years. I think of winter tress when I am sad, and Sylvia Plath's 'botanical drawings', and what exactly are these winter trees made of in the dead of night, in the dead of winter. I have fallen in love again, and the world is as it should be. I am writing again. Mind, body, breath is reality again. The non-reality of the psychosis of the bipolar mood disorders inside has become like the rain, pavement, drains, and darkened alleyways. In past wars we have gone from protest.
To challenge. In South Africa we are moving beyond apartheid, and Black politics (are we, are we), the makings of the African working class (we are all comrades, and compatriots in Africa). As I write this, new laws are coming into being. Gender-based violence is being addressed. There is an unquiet revolution from within (always remember that the pen is mightier than the sword). The unquiet mind of the artist, poet and African writer. I think of the fragments of human bodies in war, reconciliation and peace in the African Renaissance. So, today my keynote address to you is the African Renaissance, a Jabez prayer for the youth.
A prayer for the dying youth of the Northerns. I speak now of my own background. A sub-economic hovel, the Northerns, that is my home. I think of the Coloured psyche, ego and identity, the near wasted generation, the duplicity, and promulgation of the Group Areas Act, and PTSD (Post Traumatic Stress Disorder). Sometimes, on every inhale I watch the sky, the cloud people, the illusion of it all, that war, and not the Fourth Industrial Revolution is going to feed the world. Politics is not going to feed the world, agriculture, and trade is going to do that.I am fighting the war of all of these successions of deaths. Crimes.
All of this that I see in front of me, the prophecy, all my tears, again, and again, and again. I am saying no to revolution, a life being taken again, innocent puddles of blood being shed.Equality and diplomacy is key.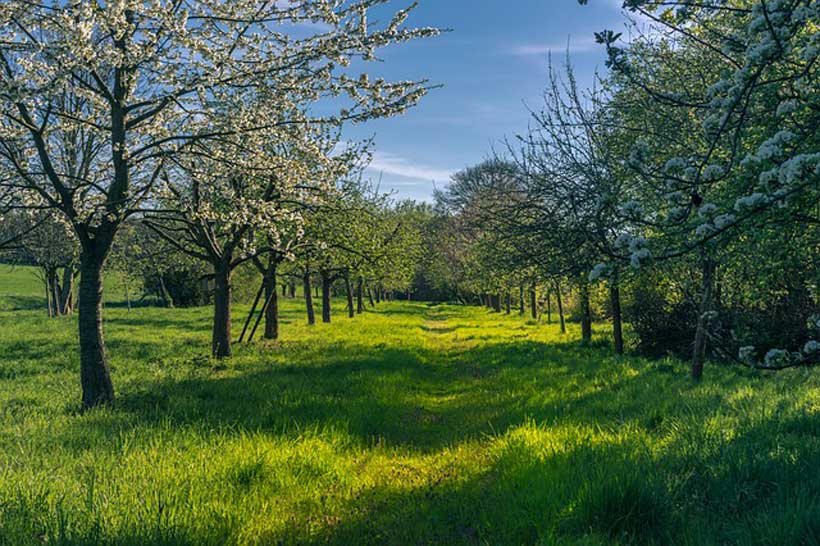 She wants diamonds, to live in a mansion (she thinks that's the perfect life), to be the hostess of parties, to run her pale king's life. She wants to hear the church bells ringing. She wants to sip champagne at these parties. The mulatto's pale king is at her side. The years will go on. She'll call it depression. Poets call it torment of vertigo. But she tells herself at least have his last name; he must love me. The wardrobe is filled with clothes, but her pale king does not love her. He came home ready to fight; she hid her bruises under dark glasses. She remembered growing up in a shack. The fact that she didn't know what a tureen was. They ate at the country club every Friday night, with his old school friends. The women ignored her every smile.
In the secret orchard, I'm here waiting for you, but you never appeared, love. You then went off to the races. Called me your Coco Mademoiselle. Do you still think about me? You were a house of fun, made me laugh, made me smile. And all I could think of was unbuttoning your shirt, undoing you, abandoning myself in your arms. But now it's over. You left me waiting for you by the house of fun. You never came. They say you're in therapy now. It is scary how much you can love someone. I see a protea, and I am overwhelmed by grief. She's gone. She never said goodbye. There's nobody calling on the phone to speak to me.When I telephone out, I've burned all my bridges.They put down the phone.
He keeps me away from his friends. Everything I do foryou; I do for you. Same old Abigail. Same old him. Would have been a bad mother. I know this in my bones. That is how I taught myself not to cry. He has some happiness in his life. Being wife is not for me in this life. I have to write this down. if I don't, I'll forget about it. I will love you in secret if that's what you want. If that's what turns you on. I don't want to hear church bells ringing.I am writing against depression. Dawn is breaking. You're not here. But I am feeling fine. You see,I'm leaving soon. I'm going far away. You'll see me everywhere. God and guards will be on my side.Don't kiss me. Don't hold onto me like you did once.
And when I began to write for English class Rob Perez was always in the frame of my mind. I pictured him making his way through the papers, marking them in red pen and finally until he came across my paper in the bunch, there is where he would finally align his vision with mine. At first glance perceptions are normality not borderline or bipolar. They're usually just realities of light and energy. I felt an undeniable (yet also unattainable sense) of magic drawing in his dance of movement and on the contemporary as he made his way between the desks in the classroom. Memory, memory, memory could hurt the eyes, could pierce the heart away in tune to their own Hiroshima, could half-drown you in desire.
There between my pages he would find ministry, meaning, shielding me (and my secret forever) and standing solid at the same time behind my descriptive words. He made everything sound pretty and as fragile as words like climate change, global warming, ecosystem, and wetlands in class, where he stood magnificent and cold upfront in the class, reciting poetry out loud, completely detached from the reaction that was being raised in the crush of my schoolgirl heart. It had brought me much undisclosed joy to watch this adult male in my hemisphere. In my dreams we would have 'conversations'. We would talk about books. My first choice had to be William Styron's Sophie's Choice. I could imagine reading some of his own work, praising him or telling him what to rework, blushing that I could be that brave.
Back home before I had left. When I had been a suburbanite-townie with the infinite sea in my backyard, before I discovered 'the' Sylvia Plath, her husband Ted Hughes and their baby daughter Frieda in a poem in a time and place unlike any other I had never experienced again, in a country that time had for the most part seemed to have forgot. I stood on the beach, the wailing wind in my hair feeling as if the earth had been chilled by the inclement weather. Smooth, clean, washed shoreline, gulls softened feathers find its place channelled. On the beach, before I left for boarding school in Swaziland, my mother and I went for ice cream. She mother-blazed a path past me (like she did on so many other past and future-times), her mouth set in a grim, determined line. She was determined to say goodbye in her own way.
I am an adolescent girl again. Girl from Mars! in her school skirt and her summer blouse, from Ash (that Irish band). To keep my mind away from you, teacher, to stop it from enthralling me, to keep the knowledge of you clean, pure I am a collection of lost and found, an uneducated volcano, impatient smoke and the voice of denial. I have become a series of pounding satellites in orbit, the reminder of skinned knees from meeting the pavement, scary broadcasts on the evening news with the words coming out effortlessly from research. That is where I'm coming from, an illuminist. Fear from childhood gone. Troops in hardship just an imprint burned on my brain. My bedroom has become my throne room.
Here I have turned hours into a spotlight on loves, death, eternity, daughters and mothers. I wonder if he's old now. I wonder if he's elderly. I wonder if he's been ill these past few years, or perhaps he's been in perfect health. I wonder if he takes long walks in much the same way that I take long walks to combat the spells of depression. I wonder if I spoke to him in those days, would he have understood my highs and lows. The energy I would feel one day, and then, next, being overcome by tiredness and hunger. I wonder if he's been ill in the same way that I have been ill. I wonder does he have high blood pressure or diabetes now, has he ever been hospitalised for depression, lived on and off with the stigma in the ways I have before I turn my thoughts elsewhere.
It is easy to be damaged by love. Especially when the object of your affections does not reciprocate your feelings. We have all been there. First love, first breakup, first date night, first marriage, first child from that union. Away from the moonlight, in the morning you realise you have made a mistake. I listen to rain, until the evening drips into silence. I haven't lost the darkness since I was a child. Nobody but my biological father understands this darkness. God answers. Distance changes everything. Distance lends enchantment to the view. And when the end of love comes, it proves I have lived, and will live again. You will love again. Let the pale king live in his world, mulatto lives in yours. For both of your psyches are wounded.
Tycoons marry beautiful women. If you do not love yourself first, how do you expect to marry someone as insecure as you are. Marry a teacher, master, someone who makes you laugh, who makes you smile, who has a good sense of humour, who tells you that you are the most beautiful person in the world. Kindness, gentleness, a man who understands you completely. A man who has you at 'hello'. Don't marry for money. Marry for love. Woman is minor. Man is major. We only have to look at the sciences, philosophy, education, psychology, the canon of English Literature to see how Jean Rhys is minor and Dostoyevsky is major. But we write, male and female to inspire.
You didn't want me. You didn't want to marry me. I refused to be kept like a bird in a gilded cage. To be stroked, caressed, petted, fed titbits from the master's plate. Once I thought you were the most amazing man I had ever met. It's over. It's over. You walked away from me once, pale king adored by your loyal subjects. I see now that you never loved me. Treated me kind. I came here to forget. Came here to forget that we don't love each other anymore. There is a reason that you're gone. The bipolar mood disorders. The clinical depression. The madness. The insanity. The sleepless nights. Insomnia, sleep apnoea, Pax, Lithium, Risperdal, and tranquilizers. I tried to kill you with kindness. I still think of you.
But I've moved on. And most of all you've moved on. You don't love me, accept me. Never will, and I have come to some sought of sweet understanding about this. Have a child with someone else.