Consequences of U.S. formal exit from Paris climate pact: More isolation globally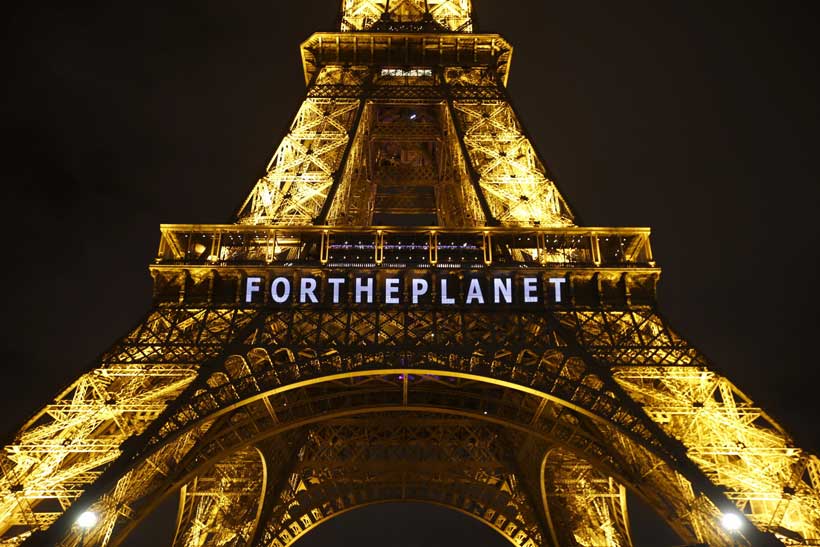 The U.S. has formally begun to exit the Paris climate agreement. Regardless of whether or not the Paris Agreement is legally binding, the U.S. has committed to cut 26-28% of its greenhouse gas emissions by 2025 from 2005 levels, and donate three billion dollars to poor countries by 2020.
The U.S. is now the world's second-largest emitter of greenhouse gases after China. In other words, U.S. greenhouse gas emissions in 2015 were about 7000 million metric tones, which is more than total emissions of the entire EU countries. However, the U.S. president claimed that he has decided to pull his country out of the Paris climate pact because his job is to "protect America and its citizens".
Commenting on the reason for withdrawing from the agreement, the U.S. president said that the pact is favorable for other countries not the United States, because it puts the country at a very big economic disadvantage. Trump also presented statistics showing that implementation of the agreement for the U.S. will result in losing 2.7 million job opportunities by 2025 as well as 440,000 industrial opportunities inside the country. The president added that this is not what the U.S. needed. This issue is not acceptable to Trump that China can continue to emit greenhouse gas for another 13 years, and India is able to continue its greenhouse gas emissions till 2020, while receiving billions of dollars.
The U.S. president also complains that his country has already donated about one billion dollar to Green Climate Fund, which is founded to help developing countries, while no other country has spent such a large sum in this field.
Trump, despite his decision to exit the Paris Agreement, has announced that he is ready to "begin negotiations to reenter either the Paris Accord or a really entirely new transaction on terms that are fair to the United States, its businesses, its workers, its people, its taxpayers". He also said that if they reach an accord, that will be great and if they do not, that will be fine.
Consequences of U.S. withdrawal
It should be noted that the withdrawal from the Paris climate accord by the U.S. is not its first unconventional action toward valid international documents. After coming to the White House, in one of his first moves, Trump ordered to pull the country out of the Trans-Pacific Partnership (TPP) that was signed in 2016. The TPP is the greatest trade agreement in the world, which was signed between 12 countries around the Pacific Ocean with the exception of China, and aimed to remove trade barriers to the countries that signed the agreement.
However, the Paris Agreement is of particular importance for the current generation and the world's future in terms of environmental and international rights. Obviously, legal and political consequences of the Paris accord is more serious than those of the TPP. The following is the summary of the effects of the U.S. withdrawal from the Paris climate pact:
1. U.S. political and legal isolation: the U.S. will be seriously isolated if it withdraws from the Paris accord, because besides Europeans, countries like Canada, Russia, and Asian countries such as China and Japan have signed the agreement. German Chancellor Angela Merkel and the Chinese president reaffirmed that they will be committed to the pact even after the U.S. withdrawal.
Jean-Claude Juncker, the president of the European Commission, at a meeting in Berlin, described the U.S. withdrawal as a completely wrong move. Juncker said that the U.S. cannot exit the agreement just like that. He added that Trump says he will exit the Paris climate pact because he is not well aware of this pact. This is while, he said, in 2015, about 200 countries signed an accord in 2015 in Paris, based on which they were committed to keep the increase in global average temperature to well below 2 °C to prevent global warming.
2. Lack of states' trust on the U.S. to reach an agreement on other issues: this move by Trump shows the U.S. non-compliance with international agreements that could disturb its prestige and position in the world. The move also will cause other Western partners, especially Europeans, lose their trust of the United States. Following the U.S. withdrawal from the agreement, other countries will hesitate to cooperate and sign contract with the White House on other issues.
3. Distrust of environmental rights: one of the important issues in legal subjects is environmental right, which is being taken into account at national and international level. The U.S. withdrawal from the pact means disregard to international documents related to environmental rights. This approach can be a serious threat to plans to control global warming. Furthermore, the approach indicates that the world's second largest polluter does not pay much attention to environmental protection, which has been one of most important challenges for environmental rights in recent decades.
From our partner Tehran Times
The European Green Deal: Our new growth strategy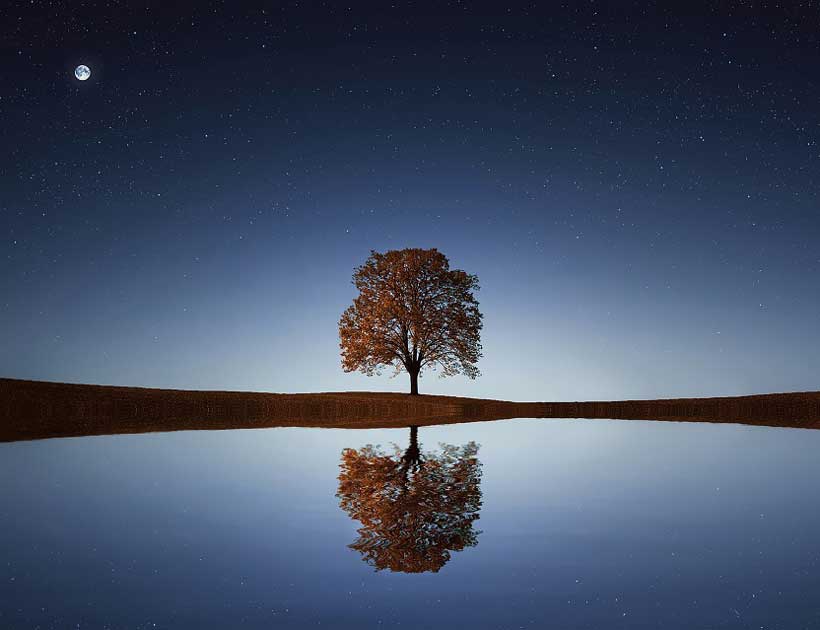 Do we, humans, want to continue living well and safely on this planet? Humanity faces an existential threat – the whole world is beginning to see. Forests burn from America to Australia. Deserts are advancing across Africa and Asia. Rising sea levels threaten our European cities as well as Pacific islands. Mankind has seen such phenomena before, but never at this speed.
Science tells us that we can still stop this epidemic, but we are running out of time. The new European Commission is wasting no time. Today, less than two weeks into our mandate, we present our roadmap for a European Green Deal.
Our goal is to become the first climate-neutral continent by 2050, slowing down global warming and mitigating its effects. This is a task for our generation and the next, but change must begin right now – and we know we can do it.
The European Green Deal that we present today is Europe's new growth strategy. It will cut emissions while also creating jobs and improving our quality of life.
It is the green thread that will run through all our policies – from transport to taxation, from food to farming, from industry to infrastructure. With our Green Deal we want to invest in clean energy and extend emission trading, but we will also boost the circular economy and preserve Europe's biodiversity.
The European Green Deal is not just a necessity: it will be a driver of new economic opportunities. Many European firms are already going green. They are cutting their carbon footprint and discovering the clean technologies. They understand that there are planetary boundaries: European companies of all sizes understand that everyone has to take care of our common home. They also know that if they discover the sustainable solutions of tomorrow, this will give them first mover advantage.
What businesses and change-makers need from us is easy access to financing. To pull this off, we will deliver a Sustainable Europe Investment Plan. It will support one trillion euros of investment over the next decade. We will work hand in hand with the European Investment Bank, Europe's climate bank.
Next March, we will propose the first-ever European Climate Law to chart the way ahead and make it irreversible: investors, innovators and entrepreneurs need clear rules to plan their long-term investments.
While we will promote transformation in how we produce and consume, live and work, we must also protect and accompany those who risk being hit harder by such change. This transition must work for all or it will not work at all. I will propose to set up a Just Transition Fund – and I want it to mobilise, together with the leverage of the European Investment Bank and private money, one hundred billion euros in investment over the next seven years. We will make sure that we help those European regions who will have to take a bigger step, so that we leave no one behind.
Across Europe, people young and old are not only asking for climate action. They are already changing their lifestyle: think of the commuters who take the bike or public transport, parents who choose reusable diapers, companies that renounce single-use plastics and bring sustainable alternatives to the market. Many of us are part of this European and global movement for climate.
Nine European citizens out of ten ask for decisive climate action. Our children rely on us. Europeans want their Union to act at home and lead abroad. In these very days, the whole world has gathered in Madrid for the United Nations' conference on climate, to discuss collective action against global warming.
The European Green Deal is Europe's response to our people's call. It is a deal by Europe, for Europe and a contribution for a better world. Every European can be part of the change.
This article by the President of the European Commission Ursula von der Leyen was published on the occasion of presentation of the European Green Deal.
Earth in Extremis While Trump Plays Ostrich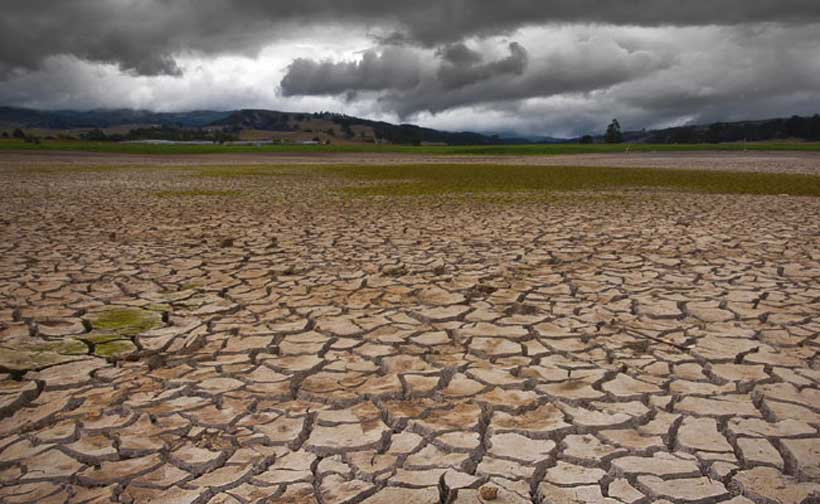 Authors: Dr. Arshad M. Khan and Meena Miriam Yust
Storms are savaging East Africa where rainfall in Ethiopia, Somalia, Kenya, Uganda and Tanzania is now over 300 mm (about a foot) higher than the 30-year mean tallied since 1981. The subsequent flooding and landslides have affected 2.8 million people displacing many and reportedly killing 300 according to the UN Office for the Coordination of Humanitarian Affairs.
Thousands of miles away at the other end of the Indian ocean, there is extreme dry heat across Australia with an 80 percent chance of exceeding the median maximum temperature for the October-February summer period. It has led to an early start to the bushfire season as about 140 are already raging in New South Wales. Among the worst is a vast and so far uncontrollable fire about 40 miles outside Sydney, with evacuation warnings along its perimeter.
The cause of such extreme weather at the two ends of the Indian Ocean is described by weather scientists as the dipole effect — a sea surface temperature difference between the Arabian Sea western end and the south of Indonesia eastern end. A positive dipole means warmer ocean temperatures in the west end and cooler in the east. A negative dipole is the opposite; and a neutral dipole, means even temperatures and normal weather in the adjacent land areas.
This year's warmer Indian Ocean temperatures in the western section have led to more storms and cooler, much wetter weather in East Africa, while cool waters pooling off Indonesia mean dry weather, causing extreme heat in Australia. At a 2C temperature difference, this positive dipole is one of the strongest Indian Ocean dipoles on record. Such a rare event occurring once in about 17 years in the past is now expected once in 6 years. Why? The culprit is climate change.
It projects a future of more frequent, more extreme weather unless we reduce greenhouse gas emissions and begin to eliminate the record high CO2 levels already in the atmosphere.
The rest of the world is not immune from extreme weather events. In a historic flood not too long ago this year, Venice's iconic St. Mark's square lay hip-deep in water threatening the frescoes in the church itself. And in the US, coastal flooding on the east coast has been featured by the New York Times (As Sea Levels Rise, So Do Ghost Forests, October 8, 2019). The 'ghost forests' refer to trees in coastal areas dying off due to frequent incursions of saltwater; it kills them from the roots up.
An excellent estimate of coastal flooding on the East and Gulf coasts, Encroaching Tides, was prepared by the Union of Concerned Scientists a five years ago. Sober reading, the report's prognosis of coastal inundation and sea level rise over the next three decades is of concern to communities from Maine to Texas. Adaptation to new norms, protective sea walls, economic consequences, the responsibilities of Municipalities, States and the Federal Government, and a retreat from heavily impacted areas are the conclusions. Is anybody listening?
The US is also not immune from fires. California's Kincade fire lasting two weeks through November 6 this year burnt almost 78,000 acres. The largest 2019 wildfire in the state, it was the largest ever for Sonoma county — evacuation orders and warnings covered almost everyone living in it. For the first eleven months of 2019 there have been 46,706 wildfires compared to 47,853 for all of 2018. Blame the downslope Santa Ana winds for fanning them.
If such is the state of our earth in extremis, COP25 the UN Climate Change Conference, is endeavoring to mitigate the major cause: climate change. It concludes in Madrid, Spain this week (Dec 13) having been displaced from Chile due to riots by an unhappy populace. And celebrity climate activist Greta Thunberg was obliged to hitch a yacht ride back across the Atlantic arriving just in time to demonstrate. Everything helps.
COP25's ambitious aim is to up the ante from the 2C temperature rise limit of the Paris agreement, adopted by COP24 last year in Poland, to only 1.5C. A laudable aim perhaps, yet the worst polluters since the industrial revolution are comfortably ensconced, enjoying their wealth, without bearing a heavier burden — in the case of the US very little as Donald Trump has withdrawn from the Paris agreement. Indeed a vexing state of affairs for the world when major players shirk their responsibilities.
Authors' Note: This article first appeared on Commondreams.org
Thanksgiving Also Means Giving Thanks for Our Planet
It is Thanksgiving holiday in the US. The Europeans do not celebrate Thanksgiving and the European Parliament has held an election. It has chosen former German Defense Minister Ursula von der Leyen as the new President of the European Commission. Hailing from a political family of conservatives — her father narrowly lost a party leadership election to Franz Josef Strauss — she is the first woman to hold the EU's top executive job.
Conservative or not, there is unanimity in the EU about climate change, and how the EU has to lead the transition to a healthier planet by planning the necessary upgrading of its social market economy.
If the Europeans are increasingly aware of the environmental challenges ahead, the UN Environment Programme has just issued its flagship Emissions Gap Report. As one might surmise, the 'gap' refers to the difference between what the world is doing to tackle climate change and what it needs to do to limit temperature increase to 1.5C. Our present ambitions of structural change from a fossil fuel economy is forecast in the report to lead to a catastrophic 3.2C rise.
Present California fires and coastal flooding of the eastern seaboard from the Carolinas down to Florida are just the top of the iceberg as are the European floods in Spain, Italy and France — and the temperature rise so far is a single degree Celsius.
The window to act is closing rapidly. As the UN report clarifies in stark terms, emissions will have to peak by 2020 to limit global warming to 1.5C without affecting economic growth. It turns out that of the 43 developed and emerging economies, all with the sole exception of Turkey will have peaked their emissions by 2020. Be 2030, 57 countries will have peaked. That is the good news.
By far the greatest emitters are China, the US, and then India and the EU. Together they account for 56 percent of greenhouse gasses emitted over the last decade. These therefore bear a heavy responsibility.
The bad news is that while these and other emitters have pledged to follow the guidelines of the Paris Agreement — except for the US because Trump withdrew from it — it is not enough. According to the UN report, their efforts will still result in a 3.2C rise by century's end to devastating effect.
It is logical then that efforts have to be intensified, and countries need to be more ambitious in their goals. A focus on innovation and domestic policies to encourage non-fossil fuel power generation would be clearly to their advantage. For example, energy produced from solar panels has soared from 50 Gigawatts in 2010 to 400 GW in 2015 with an expectation of 450+ GW by 2020.
The strong message of the report is for all sectors and their principals — national, state and local governments, mayors, corporations, their executives, civil society and civic leaders — to come together and act in concert if they are to avert a problem affecting our common home before it is too late. It is one way of giving thanks for what we have. The last five years have already been the warmest on record, the future can be expected to be worse if we do not act.