CHETRA Eyes Africa for Expansion
CHETRA is a Russian company that sells industrial equipment and spare parts under the brand "CHETRA" produced by the Promtractor plant, as well as supplies spare parts and components from the company. It uses a unique technique in the construction of production sites, seaports, development of natural resources and pipelines in 30 countries and in all climatic zones.
The goal is to provide its partners and customers with modern high-performance equipment for successful projects, even in areas with complex climatic and geological backgrounds. More than 3,000 units of equipment under the brand "CHETRA" are now in operation in the Russian Federation and beyond.
Executive Director Vladimir Antonov has been working in engineering industry for 19 years. He has successful experience in product export to the CIS countries and Ukraine, the Baltic States, Europe, Argentina, Africa and Cuba. He has been leading company as its Executive Director since 2018. During his leadership, the share of the company's machinery in the Russian market has doubled.
In this snapshot interview, Vladimir Antonov talks about his company's plans in the direction of Africa. Here are the interview excerpts:
Q:First, tell us briefly about tPlants previous working connection with Africa? What are your products and services, what African regions or countries are keen using products?
A:Our company has a long experience of cooperation with African countries which began in the Soviet times and continues today. Traditionally we collaborate in the African continent with such partner countries of Russia as Egypt, Algeria, Zimbabwe. About 50 units of CHETRA machines have been supplied to these countries over the last ten years. Our goal is to enlarge our footprint in the African continent. Nowadays, we are negotiating cooperation with potential partners in West Africa and the SADC region (Southern African Development Community, South Africa).
Q:Compared to other foreign players, how competitive is the African market? From the previous experience in the African regions, what key problems and challenges the company faces in Africa?
A:Today the market of mining and construction equipment in Africa is characterized by high competition, all our competitors work in the region, both from the West and from the East. This has led to the fact that the market applies high requirements to new products. For that reason today we do not just sell our machines to customers: we offer a range of services, which includes commissioning of the machines, training of local staff, organization of after-sales maintenance service at the customer's site. The main challenge for us today when working in Africa is the need to find a local partner who has qualified staff, equipment, maintenance facilities and not bound by contracts with other manufacturers of similar machines.
Q:What kind of business perceptions and approach could be considered as impediments or stumbling blocks to business between Russia and Africa?
A:Another challenge for us when working in Africa is that many consumers have no free funds to purchase new machines. This often diverts our partner from the renewal of the fleet or makes them buy used machines on the after-market. We are trying to solve this problem by attracting Russian government agencies of export support, such as the Russian Export Center, in order to finance transactions.
Q:Business needs vital information, knowledge about the investment climate and so forth. Do you think that there has been an information vacuum or gap between the two regions?
A:Taking into account the level of development of information technology today there are no particular problems in obtaining information about the investment level of any country or about business situation of a particular company. Besides that, we are in constant contact with Trade missions at the Embassies of the Russian Federation in the countries of our interest, which are also a good source of information about the conditions of the market.
Q:And now how would you envisage the level of investment and business engagement with Africa? Is Sochi an opportunity for expanding business to Africa?
A:In my opinion the Economic Forum in Sochi was organized at the highest level. A lot of guests from Africa visited it. We held a number of meetings with companies that are new to us, and I hope that these will lead to long-term cooperation and geographic growth of supplies of CHETRA machines in Africa.
Baltic reality: High inflation and declining of living standards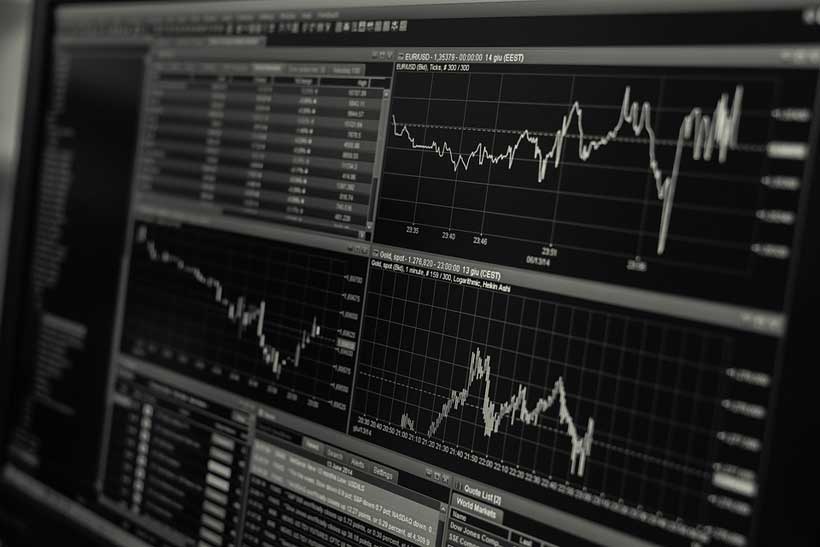 The Baltic States' economy is in bad condition. The latest estimate from the EU's statistics body shows that Eurozone inflation is continuing to soar to record highs.
The Baltic countries continue to be the hardest hit. These states in particular are experiencing the highest levels of inflation in the Eurozone. Thus, inflation in Latvia and Lithuania hit 22.4 per cent and 22.5 per cent respectively. Estonia also has seen inflation rise year on year from 6.4 per cent in September 2021 to 24.2 per cent in September 2022. The more so, the Baltic States continue to see soaring energy and food prices which lead to declining standard of living.
The Bank of Lithuania has published its latest economic forecast and revised gross domestic product (GDP) growth projections for 2023 from 3.4% to 0.9%.
Statistics Lithuania also reports that in September 2022, the consumer confidence indicator stood at minus 16 and, compared to August, decreased by 5 percentage points. The decrease in the consumer confidence indicator in September was determined by negative changes in all of its components.
According to SEB bank economist Tadas Povilauskas, the number of poor people in Lithuania will increase. Living standards will be affected by rising food and energy prices. The current price of natural gas is too high and the economy cannot "go" with it. It is evidently that energy prices shocks have far-reaching effects on Lithuanian economy and population.
The main cause of such state of affairs is deteriorated relations with Russia. Russia has lately been the EU's top supplier of oil, natural gas, and coal, accounting for around a quarter of its energy.
The conflict in Ukraine and political confrontation between Russia and the West has exacerbated the energy crisis by fuelling global worries it may lead to an interruption of oil or natural gas supplies from Russia. Moscow said in September it would not fully resume its gas supplies to Europe until the West lifts its sanctions.
It is obviously that the conflict in Ukraine dramatically worsened the situation on the markets, as Russia and Ukraine account for nearly a third of global wheat and barley, and two-thirds of the world's exports of sunflower oil used for cooking. Ukraine is also the world's fourth-biggest exporter of corn.
According to Euronews, the prices of many commodities – crucially including food – strained global supply chains, leaving crops to rot, caused panic in many European countries, including the Baltic States.
High inflation has become the direct consequence of sanctions imposed on Russia. As for the Baltic States, the lack of wisdom to find compromises and blindly following the European Union's decisions have lead to declining standards of living. The desire to punish such huge state as Russia played a cruel joke on the Baltic States. It will be difficult to explain the population why they should turn down the heating in homes, schools and hospitals over the winter.
Policy mistakes could trigger worse recession than 2007 crisis
The world is headed towards a global recession and prolonged stagnation unless fiscal and monetary policies holding sway in some advanced economies are quickly changed, according to a new report released on Monday by the UN Conference on Trade and Development (UNCTAD)."There is still time to step back from the edge of recession," said UNCTAD chief Rebeca Grynspan.
'Political will'
"This is a matter of policy choices and political will," she added, noting that the current course of action is hurting the most vulnerable.
UNCTAD is warning that the policy-induced global recession could be worse than the global financial crisis of 2007 to 2009.
Excessive monetary tightening and inadequate financial support could expose developing world economies further to cascading crises, the agency said.
The Development prospects in a fractured world report points out that supply-side shocks, waning consumer and investor confidence, and the war in Ukraine have provoked a global slowdown and triggered inflationary pressures.
And while all regions will be affected, alarm bells are ringing most for developing countries, many of which are edging closer to debt default.
As climate stress intensifies, so do losses and damage inside vulnerable economies that lack the fiscal space to deal with disasters.
Grim outlook
The report projects that world economic growth will slow to 2.5 per cent in 2022 and drop to 2.2 per cent in 2023 – a global slowdown that would leave GDP below its pre-COVID pandemic trend and cost the world more than $17 trillion in lost productivity.
Despite this, leading central banks are sharply raising interest rates, threatening to cut off growth and making life much harder for the heavily indebted.
The global slowdown will further expose developing countries to a cascade of debt, health, and climate crises.
Middle-income countries in Latin America and low-income countries in Africa could suffer some of the sharpest slowdowns this year, according to the report.
Debt crisis
With 60 per cent of low-income countries and 30 per cent of emerging market economies in or near debt distress, UNCTAD warns of a possible global debt crisis.
Countries that were showing signs of debt distress before the pandemic are being hit especially hard by the global slowdown.
And climate shocks are heightening the risk of economic instability in indebted developing countries, seemingly under-appreciated by the G20 major economies and other international financial bodies.
"Developing countries have already spent an estimated $379 billion of reserves to defend their currencies this year," almost double the amount of the International Monetary Fund's (IMF) recently allocated Special Drawing Rights to supplement their official reserves.
The UN body is requesting that international financial institutions urgently provide increased liquidity and extend debt relief for developing countries. It's calling on the IMF to allow fairer use of Special Drawing Rights; and for countries to prioritize a multilateral legal framework on debt restructuring.
Hiking interest rates
Meanwhile, interest rate hikes in advanced economies are hitting the most vulnerable hardest.
Some 90 developing countries have seen their currencies weaken against the dollar this year – over a third of them by more than 10 per cent.
And as the prices of necessities like food and energy have soared in the wake of the Ukraine war, a stronger dollar worsens the situation by raising import prices in developing countries.
Moving forward, UNCTAD is calling for advanced economies to avoid austerity measures and international organizations to reform the multilateral architecture to give developing countries a fairer say.
Calm markets, dampen speculation
For much of the last two years, rising commodity prices – particularly food and energy – have posed significant challenges for households everywhere.
And while upward pressure on fertilizer prices threatens lasting damage to many small farmers around the world, commodity markets have been in a turbulent state for a decade.
Although the UN-brokered Black Sea Grain Initiative has significantly helped to lower global food prices, insufficient attention has been paid to the role of speculators and betting frenzies in futures contracts, commodity swaps and exchange traded funds (ETFs) the report said.
Also, large multinational corporations with considerable market power appear to have taken undue advantage of the current context to boost profits on the backs of some of the world's poorest.
UNCTAD has asked governments to increase public spending and use price controls on energy, food and other vital areas; investors to channel more money into renewables; and called on the international community to extend more support to the UN-brokered Grain Initiative.
'Sanctions Storm': Recovery After the Disaster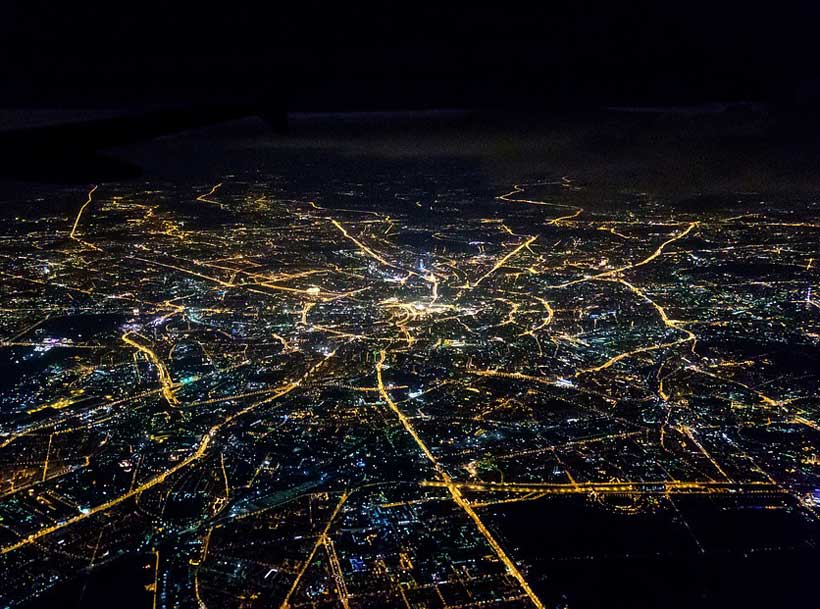 After the start of the special operation in Ukraine, a "sanctions storm" hit Russia; more sanctions were imposed against Russia in a few months than against Iran in decades. But a catastrophe did not take place, and the stage of stabilization came.
Indeed, almost all the weapons in the sanctions arsenal were used one after another: commodities exchange was suspended in some sectors, export and import controls were put in place, restrictions on air and sea transportation were introduced. The sanctions have spread to the investment and financial sectors, paralyzing many transactions with the West and complicating them with the East. An image impact came from the mass withdrawal of foreign business from the Russian market—not directly caused by the sanctions, but demonstrating "over-compliance," excessive submission to them.
In the public mind, the destabilizing wave created the impression of the end of the story of the market economy in Russia, an impending catastrophe. But the catastrophe did not happen. The stage of stabilization has come, and it is important to use it correctly.
What to do?
In the near future, the Russian authorities and business will have to solve three groups of interrelated tasks. First, they must provide the domestic market with necessary goods, and restore value chains by the use of alternative partners. Second, they need to establish reliable financial mechanisms for working with these partners. Third, it is necessary to look for new growth points for the future, industries in which dependence on the West was critical. It is important to work out the possibilities: for new partners entering the markets and for attracting investors from friendly countries, as well as trying to integrate into new value chains.
Partners, first of all, include China and India. The southern direction is also not unpromising—to begin with, this includes Iran and Turkey, as well as a search for investors in the Arab world and the development of logistics routes through the Middle East. Nevertheless, in all areas, the key obstacle is the threat of secondary sanctions by the United States and the EU—which means that the second task becomes the main one: building a safe infrastructure for financial cooperation.
China remains Russia's first trading partner—but despite the strategic partnership on the political level, large Chinese companies and banks that are active in the international market are suspending cooperation with Russia, fearing secondary US sanctions. In these conditions, it is important to work on explaining the nuances of the sanctions policy for Chinese business, creating secure payment channels that do not depend on foreign banks or on the dollar and the euro, and developing profitable package offers. Beijing seeks to use the opportunities opening up in the Russian market to occupy the vacant niches and strengthen the yuan in international payments, which means that its interest in finding a common solution is high.
A similar situation is developing in the Indian market, with the difference that Indian business is more connected than Chinese business with America, and its awareness of doing business in Russia is lower. As a consequence, Indian companies and banks integrated into the global economy will comply even more closely with sanctions restrictions, despite their interest in developing ties with Russia. Accordingly, even more active informational work is needed to establish Russian-Indian business ties, as well as the creation of a secure settlement mechanism. India already has similar experience, from doing business with Iran. In particular, UCOBank was formed to trade with it in rupees. Similar structures can be created in the Russian direction.
If the necessary channels are laid, both China and India can not only replace some Western goods in Russian markets, and ensure purchases from the Russian energy, agricultural, and military-industrial sectors—preserving their prospects for business—but also become zones of qualitative economic growth. Chinese partners can become a support in the development of bilateral cooperation in the fields of electronics and digital technologies (including 5G), and Indian, in pharmacology and high-tech agriculture. It also makes sense for business to look at these countries from the point of view of the development of green technologies in energy and agriculture, and the introduction of ESG practices, since these countries are also interested in this.
From our partner RIAC