Another Sign of Turkey Turning Away from U.S.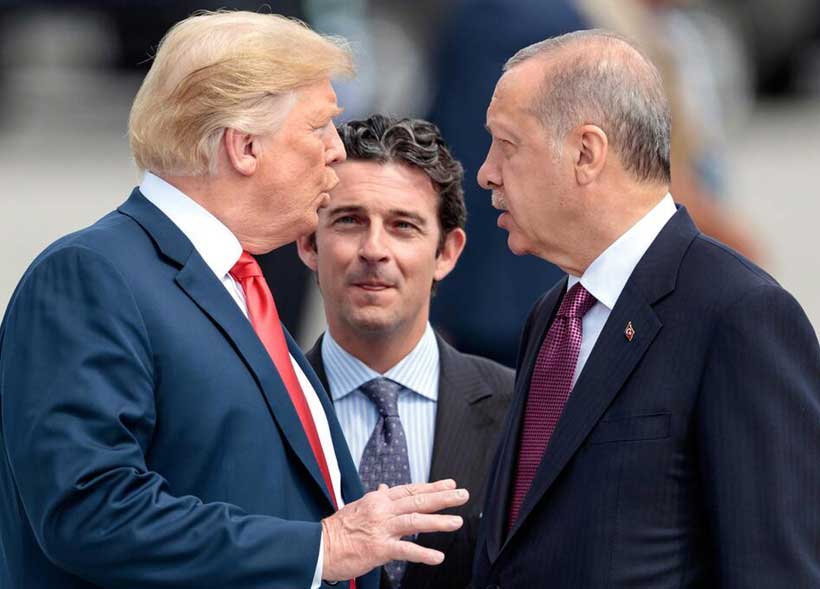 On November 6th, Ibrahim Karagül, who is an extremely influential Turkish media baron and newspaper columnist, and is considered to be a mouthpiece for Turkish Prime Minister Tayyip Erdogan's boldest positions in international relations, virtually declared war against the U.S. and its main allies in the Middle East, and called them promoters of terrorism.
In 2014, Karagul was himself described in the Al-Monitor online newspaper that's published in Washington DC, as being the "editor-in-chief of the daily Yeni Safak, which is considered one of the most dedicated mouthpieces of the government." That's the view, at least, of America's allies, Saudi Arabia and UAE, two countries that have been working with the U.S. to conquer Yemen, and that are intimately connected to the U.S. Government in the formulation of all U.S. policies regarding the Middle East. The leaders of both of those two countries were described in Karagul's November 6th article as being masterminds of terrorism. And Karagul, as his newspaper's Editor-in-Chief, actually is Yeni Safak. His opinions in the columns he writes for the newspaper are, in effect, the newspaper's editorials. Those opinions can fairly be taken to represent the opinions that Erdogan wants to become the opinions of the Turkish population, even if (for reasons of international diplomacy) he won't overtly express these views himself. (After all, Yeni Safak expresses them; he doesn't.)
Karagul said there: "The global black market for terrorism: Who requests these tenders? The EU establishes a terrorist organization, but the US and Israel are its true masters. UAE's MBZ and Saudi Arabia's MBS, the two crown princes who are 'brokers of terror'." Basically, Karagul's allegation in this article is that Washington and its closest allies (Crown Prince Mohammed bin Zayed of UAE, and Crown Prince Mohammad bin Salman of Saudi Arabia) are behind terrorism — especially behind Islamic terrorism.
However, Karagul went even farther, to implicate most especially Hamas leader, Mohammed Dahlan. Karagul's article opened: "A warning to Turkey: Hostility towards our country has a new home. There is now a fourth terrorist organization after FETÖ, PKK and Daesh. Two princes. Two 'terror barons.' Two relentless enemies of Turkey… The first intervention in our country will be conducted through this gang. Mohammed Dahlan should be declared as a ringleader of a terrorist group; there should be a bounty on his head."
He went on:
Turkey, which has been battling the Kurdistan Workers' Party (PKK), the Fetullah Terrorist Organization (FETÖ) and Daesh on the field, and their bosses at the diplomacy table, is going to be propelled into a zealous and urgent fight against a new and much more lethal terrorist organization.
The PKK, FETÖ and Daesh were the U.S., Israel and Europe's project. But this new structuring is the terror group of Egyptian intelligence, the UAE's Mohammed bin Zayed and Saudi Arabia's Mohammed bin Salman.
New terrorist organization is under Mohammed Dahlan's control
This new terrorist organization is under the control of Mohammed Dahlan, the man of dirty business, the hitman of the Middle East, who was involved in almost all the terror activities in our region. Despite having been able to project the façade that they are "fighting Iran," their sole target is Turkey.
Turkey must include this terrorist organization among the PKK, FETÖ and Daesh. This is an organization involved in every operation against Turkey, ranging from internal policy and coup attempts to money laundering, to supporting FETÖ and the PKK – and even cooperating with them – from financing Daesh, to the terror corridor and chaos in Libya and the East Mediterranean.
Erdogan had clearly gone all-out in exposing the role of Saudi Crown Prince Mohammed bin Salman behind the murder and alleged chopping-up of Washington Post columnist Jamal Khashoggi, but the animus seems now to run more broadly than that. And Karagul is going after U.S. President Donald Trump's biggest supporters in the Middle East, other than Israel's Benjamin Netanyahu.
On 24 April 2003, CNN headlined "Palestinian Security Ace: Muhammad Yusuf Dahlan" and opened:
During seven years as a security chief in the Gaza Strip, Muhammad Yusuf Dahlan arrested, and also released, many leading Palestinian militants. Along this tricky path, he skillfully cultivated influential supporters who urged his promotion.
Today, despite fierce opposition by the Palestinian leader, Yasir Arafat, Mr. Dahlan, 41, was named to an even more influential security post, with the blessing of the United States, Israel, Egypt and other countries, as well as the incoming Palestinian prime minister, Mahmoud Abbas.
Clearly, that slant was favorable toward Dahlan, and fit into Karagul's allegation that Dahlan is a secret U.S.-and-allied agent. CNN is just as much a mouthpiece for the U.S. Government as Yeni Safak is for the Turkish Government. For any of America's mainstream 'news'-media, and even for the vast majority of its 'alternative news' media, everything that is published is acceptable either to the Democratic Party or to the Republican Party, or to both — it's acceptable, in other words, to the U.S. Government. This is the case in the United States, just as it is in Turkey. The range of acceptable expression might be a bit narrower in one country than it is in the other, but what CNN said in that article was just as mainstream as is this article by Karagul.
Here is more of what Karagul said about Dahlan:
If open war has been declared against the anti-Turkey terrorist organizations founded by the U.S., Israel and Europe, it should also be the case for this organization and its activities.
Mohammed Dahlan, who is leading the organization and intelligence network, should be declared as ringleader and, as is the case with the PKK and other terrorist organizations, a bounty should be put on his head if necessary, and the region and world should be warned against this threat.
Dahlan should be held responsible for his covert and dirty actions, including involvement in coups and an assassination attempt on President Recep Tayyip Erdoğan.
A terror group hiding in UAE, Saudi palaces
This man and his gang — controlled by UAE Crown Prince Mohammed bin Zayed and Saudi Crown Prince Mohammed bin Salman — who [Dahlan] is, as a matter of fact, working for Israeli intelligence, should be identified as the most effective terrorist organization whose influence transcends the region.
Because he is protected in the palaces of some of the region's countries, hiding within the system, using all the opportunities provided by these states and carrying out terrorist activities.
He was also involved in the July 15 [2016] coup attempt in Turkey. He established a partnership with FETÖ, held coup meetings with this organization in Dubai, and provided them with financial support. Of course, he did all this under the protection of his bosses: Israel, bin Zayed and bin Salman.
They were also the ones who killed Arafat
Dahlan's murders extend all the way to Yasser Arafat's poisoning. This assassination was organized in cooperation with Israeli and Egyptian intelligence, and Dahlan is at the center. Israeli intelligence and Dahlan's men had managed to infiltrate the home of Arafat, whose personal bodyguards were shot in the head execution style.
When Hamas took over administration in Gaza, Dahlan's intelligence center was raided, and the horrifying truth were revealed. Israel's intense attacks on Gaza back then were conducted with support from Dahlan and Egyptian intelligence.
What is the most important thing here isn't whether Karagul's account is accurate or true, but the very fact that it is being published by him.
NATO is being pulled at the seams, and might not be able to hold together.
Further of significance is that Karagul equally boldly expresses a position about U.S. domestic politics, and he sides strongly with Trump against the Democratic Party, whose President Barak Obama is viewed by Erdogan as having been behind the 15 July 2016 coup-attempt to overthrow Erdogan.
When interpreting the reliability of Karagul's statements, it is especially important to recognize that Erdogan has, until now, supported both Al Qaeda and ISIS, as has been extensively documented in the few alternative news-media that are not controlled by America's Deep State. In fact, on 18 March 2019, Homeland Security Today, which was founded in 2004 by corporate suppliers to the homeland-security industries, headlined "The ISIS Ambassador to Turkey", and interviewed in Baghdad a key ISIS official who described how he had helped bring tens of thousands of jihadists from around the world to join the war in Syria in order to overthrow Bashar al-Assad, and how he had set up the system to approve each one coming in there, through Turkey. According to his account, Turkish intelligence was fully cooperative. Here's an excerpt:
"My job was to direct operatives to receive the foreign fighters in Turkey," Abu Mansour explains, referring to the network of ISIS-paid people who facilitated foreign fighter travel from Istanbul to the Turkish border towns of Gaziantep, Antakya, Sanliurfa, etc. "Most of them were paid by Dawlah [ISIS]," Abu Mansour explains, but differentiates them from ISIS members, due to their non-ideological motivations. "Most of those working on the Turkish side, their goal is money," he said. Although when asked about ISIS networks inside Turkey, he also admits, "Many in Turkey believe and give their bayat [oath of allegiance] to Dawlah. There are ISIS guys living in Turkey, individuals and groups, but no armed groups inside Turkey."
In addressing the foreign fighters, Abu Mansour explains: "[They came from] different places, from North Africa mostly. The numbers of Europeans was not a big number, 4,000 total."
"Tunis 13,000, 4,000 from Morocco. There were less fighters from Libya because they had a front there [in Libya], fighting less than 1,000. I'm just talking about up to 2015," he adds. Not surprisingly, his figures confirm data collected on the origins and numbers of foreign fighters who joined ISIS – that the most came from Tunisia. It was interesting how he can rattle off the numbers.
"So, you were more than a simple clerk working in the ISIS reception center registering new recruits?" I ask, suspecting he was much more important than that, given his grip on ISIS statistics.
"[My job was] guarding the borders between Syria and Turkey and to receive the fighters," Abu Mansour explains, smiling at being recognized as more powerful than he was originally conveying. "I oversaw reception at Tal Abyad, Aleppo, Idlib, all their borders," he answers.
It's clear he was in charge, so I ask him, "So, you were an ISIS emir?"
"Yes," he admits, seemingly happy to be "caught out" and recognized for who he really was. "At the beginning I was registering people, then I became the supervisor. I was the emir."
It is acceptable for that magazine, which is addressing American security professionals, to publish this after the 15 July 2016 coup-attempt, because Turkey now is drifting away from the American orbit; but, prior to that time, such an article would have been difficult if not impossible to publish in any 'respectable' American 'news' medium.
Erdogan definitely is against Kurdish separatists who threaten (with CIA support) to break off a chunk of Turkey and form a Kurdish nation (perhaps to include chunks also from Syria, Iraq, and Iran). However, there seems to be little, if any, evidence that he opposes jihadists. This is what everyone currently is wondering about: will he turn decisively against the jihadists, now that he is distancing Turkey from the U.S. group. But that's not really the main question here, regarding Karagul's article. The main question is whether NATO will continue to support jihadists when the jihadists are fighting to overthrown a head-of-state, such as the secular Assad, whom they want to overthrow and replace. Erdogan is no longer fully on the U.S. side about regime-change in Syria. However, the American public continue, just as before, to support these regime-change invasions. Tulsi Gabbard refers to these invasions as "regime-change wars," and she opposes it, but only 2% of polled Democrats, thus far, support her candidacy in the Democratic Party's Presidential primaries, and none of the other candidates is campaigning on this "bring-the-troops-home" theme — it separates her from all the others, and Democratic Party voters apparently oppose her strongly on it. One may then reasonably infer that at least in the Democratic Party, a continuation of those wars (which started in 2003 with Iraq, but then went to Libya, and then to Syria) is being demanded by almost all of the voters. So: if Turkey will split from NATO, then it won't be due to Turkey's support for jihadists (if it still does). It would likelier be mainly because Erdogan is striking back against Barack Obama, who had tried to overthrow him. That failed coup-attempt seems to have drastically changed Erdogan's view. He fears the American political Party that continues to honor Obama: the Democrats. He fears that they could back yet another coup-attempt against him.
In line with that interpretation, Karagul headlined a strongly pro-Trump commentary, on November 9th, "The tables have turned! Trump says: 'Stop the coup.' The opposition declares: 'Coup has started.' Powerful leaders locked in showdown with the establishment. There's now an 'Erdoğan model.' Impeachment process will fail, Trump will be reelected. Will there be an American Perestroika?" This time, he's attacking the Democrats' attempts to replace Donald Trump by Mike Pence to lead the United States, and not their attempts to replace Tayyip Erdogan to lead Turkey.
This support for Trump is despite Trump's recently having tweeted, "As I have stated strongly before, and just to reiterate, if Turkey does anything that I, in my great and unmatched wisdom, consider to be off limits, I will totally destroy and obliterate the Economy of Turkey (I've done before!)." Of course, the public don't know what Trump has communicated privately to Erdogan. It might be nothing like his bellicose public pronouncements.
Trump is widely despised by the Turkish public, but Obama was despised there only 2% less than Trump is; so, whereas Erdogan might considerably prefer Trump, his public seem not to. In this matter, he is leading them, not really following them. Furthermore, by 58% to 23%, far more (more than twice as many) Turks disapprove of NATO than approve of it — and no NATO country among the 12 that were surveyed except Greece comes anywhere near that preponderance of disapproval for NATO. This marketing organization for the weapons that are made in the U.S. and its allied nations is overwhelmingly approved of in the other 10, especially in the two most anti-Russian among those 12: Poland and Netherlands.
Because of that overwhelming disapproval of NATO by the Turkish population, Erdogan would probably not need to do much convincing of them if he were to decide to kick NATO out of Turkey's Incirlik Air Base (which contains "up to 50" huge nuclear bombs for potential use against Russia). He has bargaining chips. But if what Karagul is publishing is at all like Erdogan's view, then Erdogan is already in the process of abandoning NATO, and switching Turkey's alliances to Russia, China, and Iran. This, however, would also require him to reduce if not end his former support to ISIS, Al Qaeda, and other fundamentalist-Sunni groups — jihadist groups, which have always been financed overwhelmingly by the royals of Saudi Arabia, UAE, and Qatar — America's main Arab allies. Karagul's articles seem to indicate Erdogan is moving in that direction, too — separating Turkey from those Arab fundamentalist Sunni regimes. If so, it would be an enormous change.
Wendy Sherman's China visit takes a terrible for the US turn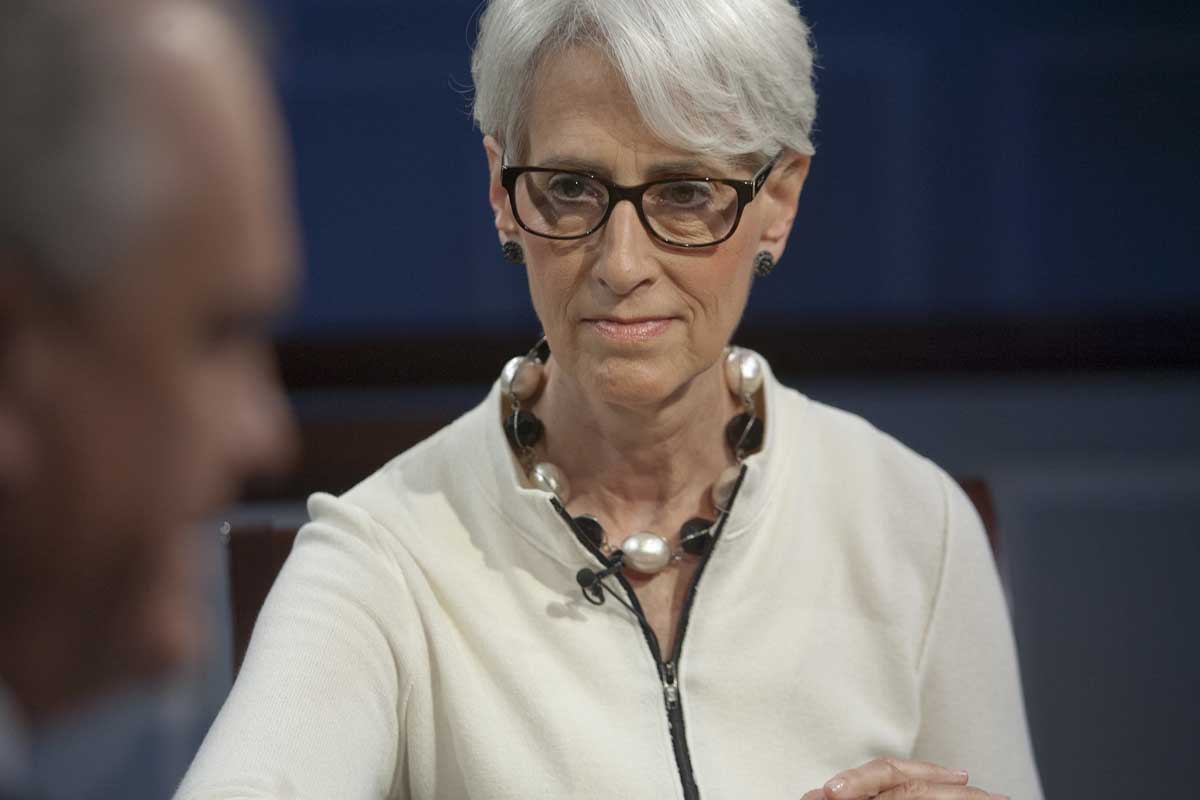 US Deputy Secretary of State, Wendy Sherman, had high hopes for the meeting in China. At first, the Chinese side did not agree to hold the meeting at all. The reaction had obvious reasons: Antony Blinken's fiasco in Alaska left the Chinese disrespected and visibly irritated. This is not why they travelled all the way.
So then the State Department had the idea of sending Wendy Sherman instead. The US government actually needs China more than China needs the US. Sherman was in China to actually prepare the ground for Biden and a meeting between the two presidents, expecting a red carpet roll for Biden as if it's still the 2000s — the time when it didn't matter how the US behaved. Things did not go as expected.
Instead of red carpet talk, Sherman heard Dua Lipa's "I got new rules".
That's right — the Chinese side outlined three bottom lines warning the US to respect its system, development and sovereignty and territorial integrity. In other words, China wants to be left alone.
The bottom lines were not phrased as red lines. This was not a military conflict warning. This was China's message that if any future dialogue was to take place, China needs to be left alone. China accused the US of creating an "imaginary enemy". I have written about it before — the US is looking for a new Cold War but it doesn't know how to start and the problem is that the other side actually holds all the cards.
That's why the US relies on good old militarism with an expansion into the Indo-Pacific, while aligning everyone against China but expecting the red carpet and wanting all else in the financial and economic domains to stay the same. The problem is that the US can no longer sell this because there are no buyers. Europeans also don't want to play along.
The headlines on the meeting in the US press are less flattering than usual. If the US is serious about China policy it has to be prepared to listen to much more of that in the future. And perhaps to, yes, sit down and be humble.
Why Jen Psaki is a well-masked Sean Spicer
When Sarah Huckabee Sanders showed up on the scene as White House Press Secretary, the reaction was that of relief. Finally — someone civil, normal, friendly. Jen Psaki's entry this year was something similar. People were ready for someone well-spoken, well-mannered, even friendly as a much welcome change from the string of liars, brutes or simply disoriented people that the Trump Administration seemed to be lining up the press and communications team with on a rolling basis. After all, if the face of the White House couldn't keep it together for at least five minutes in public, what did that say about the overall state of the White House behind the scenes?
But Psaki's style is not what the American media and public perceive it to be. Her style is almost undetectable to the general American public to the point that it could look friendly and honest to the untrained eye or ear. Diplomatic or international organization circles are perhaps better suited to catch what's behind the general mannerism. Jen Psaki is a well-masked Sean Spicer, but a Sean Spicer nevertheless. I actually think she will do much better than him in Dancing With The Stars. No, in fact, she will be fabulous at Dancing With The Stars once she gets replaced as White House Press Secretary.
So let's take a closer look. I think what remains undetected by the general American media is veiled aggression and can easily pass as friendliness. Psaki recently asked a reporter who was inquiring about the Covid statistics at the White House why the reporter needed that information because Psaki simply didn't have that. Behind the brisk tone was another undertone: the White House can't be questioned, we are off limits. But it is not and that's the point.
Earlier, right at the beginning in January, Psaki initially gave a pass to a member of her team when the Politico stunner reporter story broke out. The reporter was questioning conflict of interest matters, while the White House "stud" was convinced it was because he just didn't chose her, cursing her and threatening her. Psaki sent him on holidays. Nothing to see here folks, move along.
Psaki has a level of aggression that's above average, yet she comes across as one of the most measured and reasonable White House Press Secretaries of the decade. And that's under pressure. But being able to mask that level of deflection is actually not good for the media because the media wants answers. Style shouldn't (excuse the pun) trump answers. And being able to get away smoothly with it doesn't actually serve the public well. Like that time she just walked away like it's not a big deal. It's the style of "as long as I say thank you or excuse me politely anything goes". But it doesn't. And the American public will need answers to some questions very soon. Psaki won't be able to deliver that and it would be a shame to give her a pass just because of style.
I think it's time that we start seeing Psaki as a veiled Sean Spicer. And that Dancing with the Stars show — I hope that will still run despite Covid.
As Refugees Flee Central America, the Mexican Public Sours On Accepting Them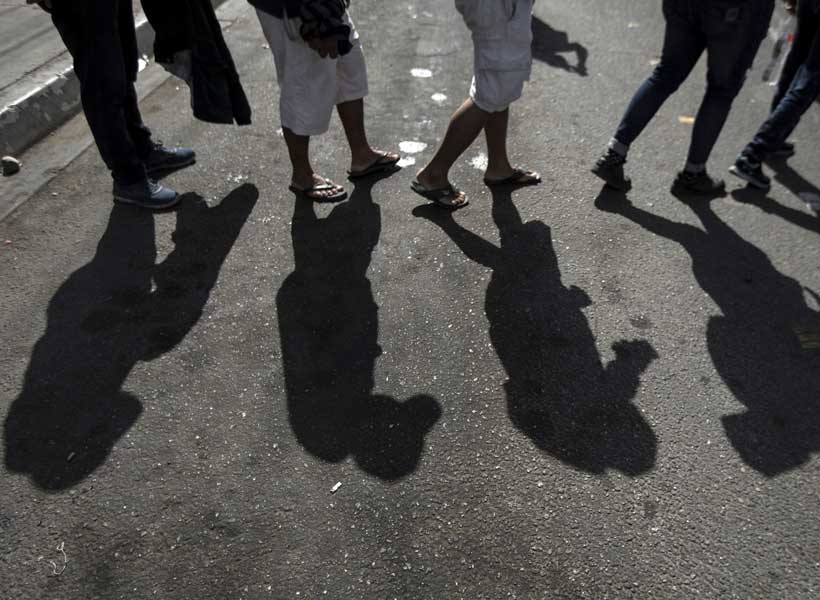 Authors: Isabel Eliassen, Alianna Casas, Timothy S. Rich*
In recent years, individuals from Central America's Northern Triangle (El Salvador, Guatemala, and Honduras) have been forced out of their home countries by extreme poverty and gang violence. While initial expectations were that the Lopez Obrador administration would be more welcoming to migrants, policies have slowly mirrored those of his predecessor, and do not seem to have deterred refugees. COVID-19 led to a decrease in refugees arriving in Mexico, and many shelters in Mexico closed or have limited capacity due to social distancing restrictions. Now that the COVID-19 situation has changed, arrivals could increase again to the levels seen in late 2018 or 2019, with overcrowded refugee centers lacking in medical care as potential grounds for serious COVID-19 outbreaks.
Mexico increasingly shares a similar view as the US on this migration issue, seeking ways to detain or deport migrants rather than supporting or protecting them. For instance, Mexico's National Immigration Institute has been conducting raids on freight trains to find and detain migrants. Public opinion likely shapes these policies. In the US, support for allowing migrants into the country appeared to increase slightly from 2018 to 2019, but no significant majority emerges. Meanwhile, Mexican public opinion increasingly exhibits anti-immigrant sentiments, declining considerably since 2018, with a 2019 Washington Post poll showing that 55% supported deporting Central Americans rather than providing temporary residence and a 2019 El Financiero poll finding 63% supportive of closing to border to curb migration.
New Data Shows the Mexican Public Unwelcoming
To gauge Mexican public opinion on refugees, we conducted an original web survey June 24-26 via Qualtrics, using quota sampling. We asked 625 respondents to evaluate the statement "Mexico should accept refugees fleeing from Central America" on a five-point Likert scale from strongly disagree to strongly agree. For visual clarity, we combined disagree and agree categories in the figure below.
Overall, a plurality (43.84%) opposed accepting refugees, with less than a third (30.08%) supportive. Broken down by party affiliation, we see similar results, with the largest opposition from the main conservative party PAN (52.90%) and lowest in the ruling party MORENA (41.58%). Broken down by gender, we find women slightly more supportive compared to men (32.60% vs. 27.04%), consistent with findings elsewhere and perhaps acknowledgment that women and children historically comprise a disproportionate amount of refugees. Regression analysis again finds PAN supporters to be less supportive than other respondents, although this distinction declines once controlling for gender, age, education and income, of which only age corresponded with a statistically significant decline in support. It is common for older individuals to oppose immigration due to generational changes in attitude, so this finding is not unexpected.
We also asked the question "On a 1-10 scale, with 1 being very negative and 10 very positive, how do you feel about the following countries?" Among countries listed were the sources of the Central American refugees, the three Northern Triangle countries. All three received similar average scores (Guatemala: 4.33, Honduras: 4.05, El Salvador: 4.01), higher than Venezuela (3.25), but lower than the two other countries rated (US: 7.71, China: 7.26) Yet, even after controlling for general views of the Central American countries, we find the public generally unsupportive of accepting refugees.
How Should Mexico Address the Refugee Crisis?
Towards the end of the Obama administration, aid and other efforts directed at resolving the push factors for migration in Central America, including decreasing violence and limiting corruption, appeared to have some success at reducing migration north. President Trump's policies largely did not improve the situation, and President Biden has begun to reverse those policies and re-implement measures successful under Obama.
As discussed in a meeting between the Lopez Obrador administration and US Vice President Kamala Harris, Mexico could adopt similar aid policies, and decreasing the flow of migrants may make the Mexican public respond more positively to accepting migrants. Lopez Obrador committed to increased economic cooperation with Central America days into his term, with pledges of aid as well, but these efforts remain underdeveloped. Threats to cut aid expedite deportations only risks worsening the refugee crisis, while doing little to improve public opinion.
Increasingly, the number of family units from Guatemala and Honduras seeking asylum in Mexico, or the United States, represents a mass exodus from Central America's Northern Triangle to flee insecurity. Combating issues such as extreme poverty and violence in Central American countries producing the mass exodus of refugees could alleviate the impact of the refugee crisis on Mexico. By alleviating the impact of the refugee crisis, refugees seeking asylum will be able to navigate immigration processes easier thus decreasing tension surrounding the influx of refugees.
Likewise, identifying the public's security and economic concerns surrounding refugees and crafting a response should reduce opposition. A spokesperson for Vice President Harris stated that border enforcement was on the agenda during meetings with the Lopez Obrador administration, but the Mexican foreign minister reportedly stated that border security was not to be addressed at the meeting. Other than deporting migrants at a higher rate than the US, Mexico also signed an agreement with the US in June pledging money to improve opportunities for work in the Northern Triangle. Nonetheless, questions about whether this agreement will bring meaningful change remain pertinent in the light of a worsening crisis.
Our survey research shows little public interest in accepting refugees. Public sentiment is unlikely to change unless the Lopez Obrador administration finds ways to both build sympathy for the plights of refugees and address public concerns about a refugee crisis with no perceived end in sight. For example, research in the US finds public support for refugees is often higher when the emphasis is on women and children, and the Lopez Obrador administration could attempt to frame the crisis as helping specifically these groups who historically comprise most refugees. Likewise, coordinating efforts with the US and other countries may help portray to the public that the burden of refugee resettlement is being equitably shared rather than disproportionately placed on Mexico.
Facing a complex situation affecting multiple governments requires coordinated efforts and considerable resources to reach a long-term solution. Until then, the Central American refugee crisis will continue and public backlash in Mexico likely increase.
Isabel Eliassen is a 2021 Honors graduate of Western Kentucky University. She triple majored in International Affairs, Chinese, and Linguistics.
Alianna Casas is an Honors Undergraduate Researcher at Western Kentucky University, majoring in Business Economics, Political Science, and a participant in the Joint Undergraduate/Master's Program in Applied Economics.
Timothy S. Rich is an Associate Professor of Political Science at Western Kentucky University and Director of the International Public Opinion Lab (IPOL). His research focuses on public opinion and electoral politics.
Funding for this survey was provided by the Mahurin Honors College at Western Kentucky University.