Free travel passes to enable young people to discover Europe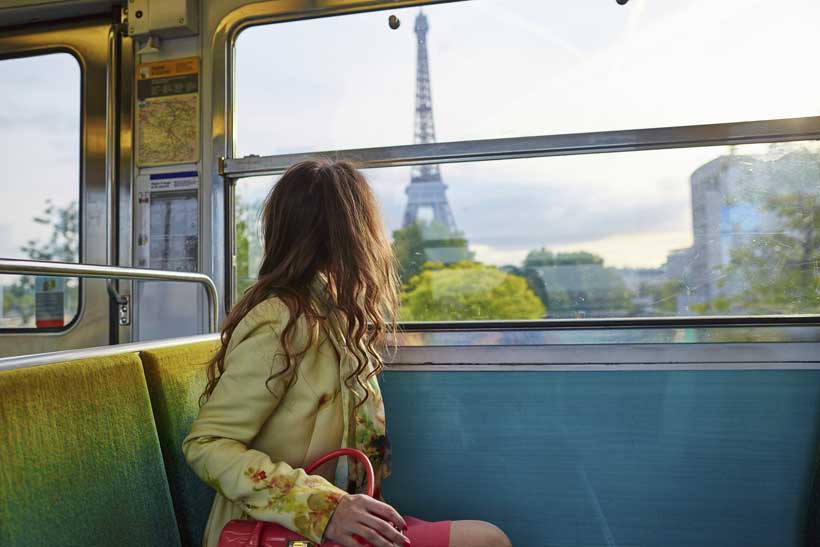 Thanks to backing by MEPs, 50,000 18-year-olds have enjoyed the chance to travel in the EU for free since its launch in June 2018. An additional 20,000 will now also be able to benefit from the Discover EU initiative, which was first proposed during Parliament's European Youth Event (EYE) in 2014.
How it will work
At least 20,000 young people will get the chance to travel Europe by rail between 1 April and 31 October 2020. Any EU citizen born between 1 January 2001 and 31 December 2001 can apply for tickets online from noon (CET) on 7 November until noon (CET) on 28 November. To be eligible, applicants will have to answer a few multiple choice questions.
Participants will be able to travel for up to 30 days to at least one foreign country. Travel will be mainly by rail, but also by bus and ferry to ensure wide access. Flights will be allowed in exceptional cases where no other form of transport is available. This could be for example for people coming from remote areas or outermost regions.
Participants with reduced mobility or special needs may be eligible for extra help, for example support with the costs for an accompanying person or dog for those with a visual impairment.
Parliament support
The Parliament has been a strong advocate of the idea of free rail tickets for 18-year-old Europeans, adopting three resolutions backing the initiative.
MEPs believe the initiative will allow young people to experience Europe's diversity, better understand each other and learn more about Europe. They expect encouraging young EU citizens to travel in the EU and meet people from other countries will foster European identity and reinforce common EU values.
UNWTO and Expedia Group to Share Data and Insights to Guide Tourism Recovery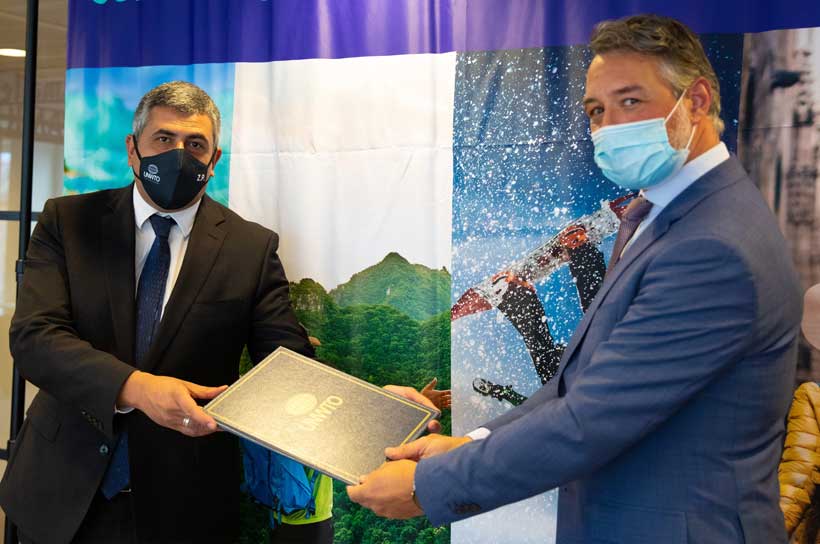 The World Tourism Organization (UNWTO) will work alongside the Expedia Group to strengthen ties between the public and private sectors and drive tourism's recovery from the impacts of the COVID-19 pandemic. The two parties signed a Memorandum of Understanding (MoU) that will see them collaborate on a range of topics, with the common goal of driving recovery and making the sector more resilient and sustainable.
UNWTO Secretary-General Zurab Pololikashvili met with representatives of the Expedia Group in Brussels, on the back of successful talks with leaders of the European Institutions. Highlighting UNWTO's commitment to strengthening ties with the private sector, this enhanced partnership will see the United Nations Specialized Agency work more closely with the Expedia Group. Joint actions will focus on market intelligence and innovation. UNWTO and Expedia will also work together to promote entrepreneurship and professional education, and in the field of consumer protection.
Secretary-General Pololikashvili said: "From the very start of this crisis, UNWTO has been a strong advocate of close cooperation between the public and private sectors. This enhanced partnership will help improve our knowledge of global tourism trends, allowing us to respond to new challenges and guide tourism's recovery. It will also help us place innovation and sustainability at the heart of this recovery, ensuring tourism emerges stronger than before."
The partnership with between UNWTO and Expedia Group will see both parties share data on tourism trends and developments, both at the global and the local scale. This will help inform decision-making, producing data-based policies aimed a tourism's sustainable recovery and future development.
UNWTO to Harness the Power of A.I to Link Tourism Workers with Jobs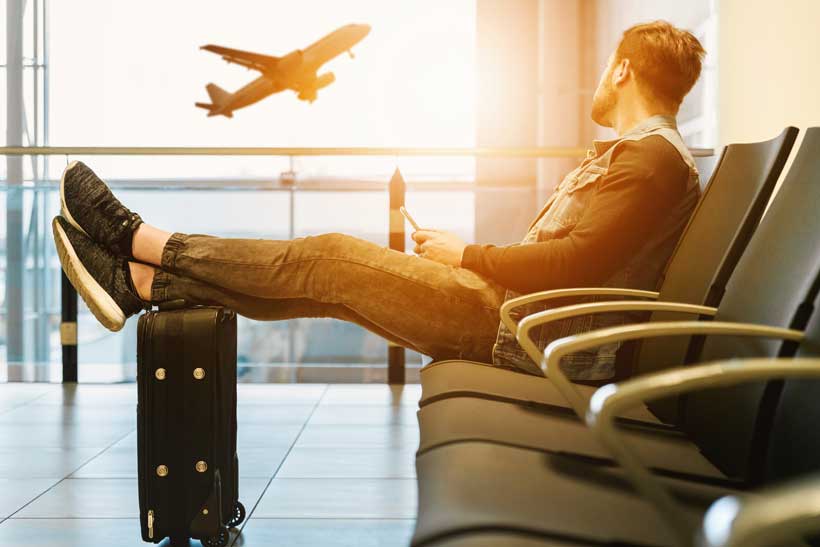 The World Tourism Organization (UNWTO) is to work with California-based Eightfold.ai to help connect tourism jobseekers with employers and so drive the global recovery of the sector.
The new partnership will see UNWTO harness the power of the Eightfold Talent Exchange, a marketplace connecting workers impacted by the COVID-19 pandemic with available jobs. Using advanced deep-learning AI, the Exchange matches people to the right jobs in companies that are hiring, creating a bridge between those looking for a job and organizations that need to hire quickly.
All 159 UNWTO Member States, as well as the more-than-500 Affiliate Members will benefit from direct access to the platform. They will also be able to offer Talent Exchange to workers who have lost their tourism-related jobs due to COVID-19. At the same time, workers can sign up to find available jobs that make use of their skills and experience. Members that have hiring needs also can sign up to post jobs and find talent who can do the job immediately.
Connecting employers with tourism talent
UNWTO Secretary-General Zurab Pololikashvili says: "The COVID-19 pandemic has hot the global tourism sector hard, and up to 120 million jobs are at risk. However, tourism has a long history of adapting and embracing innovation. This partnership will be a great help to the many millions of people who are dependent on tourism for their livelihoods, while also connecting employers with the very best talent our sector has to offer."
Kamal Ahluwalia, President of Eightfold.ai, added: "With Eightfold Talent Exchange, we're providing all members of UNWTO with a platform that can unite Members over a shared goal: getting individuals who have lost their jobs back to work. The AI powering the Exchange understands the capabilities of each person: both the skills that they have from their work experience, and the skills that they could easily learn."
UNWTO Launches Comprehensive Tourism Recovery Tracker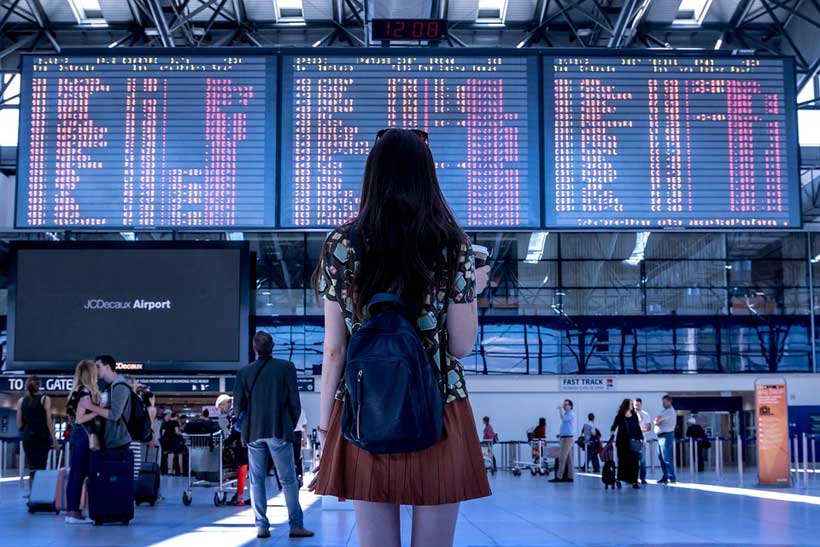 As growing numbers of countries around the world ease restrictions on travel, the World Tourism Organization (UNWTO) has launched a new Tourism Recovery Tracker to support global tourism. This represents the latest concrete action undertaken by the United Nations specialized agency as it leads the response of global tourism and guides recovery.
The most comprehensive tourism dashboard to date, the Tracker is the result of a partnership between international organizations and the private sector. Available for free, it covers key tourism performance indicators by month, regions and subregions allowing for a real time comparison of the sector recovery across the world and industries. 
All key tourism data in one place
The UNWTO Tourism Recovery Tracker compiles all the relevant data in one place, giving governments and the private businesses the ability to track the recovery of tourism at global and regional level, alongside information on the top destinations for international tourism The tracker includes data on:
international tourist arrivals
seat capacity in international and domestic air routes,
air travel bookings,
hotel searches and bookings,
occupancy rates and
demand for short term rentals
The UNWTO Tourism Recovery Tracker is available for free and is a collaborative effort by a group of partners including the International Civil Aviation Organisation (ICAO), ForwardKeys, STR, Sojern and AIRDNA.
According to UNWTO latest World Tourism Barometer, the massive drop in international travel demand over the period January-June 2020 translates into a loss of 440 million international arrivals and about US$ 460 billion in export revenues from international tourism. This is around five times the loss in international tourism receipts recorded in 2009 amid the global economic and financial crisis.
The Tracker was announced on the back of the 112th Session of the UNWTO Executive Council, which met in person and virtually in Tbilisi, Georgia, to work together to guide the sustainable and responsible recovery of tourism from the impacts of the COVID-19 pandemic.