Cybersecurity: A Crucial Element of Socio-economic Stability and Prosperity
Cybersecurity has become a key safeguard to future socio-economic prosperity and stability as industries are transitioning towards data- and technology-driven business models and governments grapple with the implications of the Fourth Industrial Revolution. More than 80% believe that risk of cyberattacks will increase in the year ahead. With an estimated pricetag of $90 trillion worldwide, there is a rising imperative to safeguard individuals and businesses.
Under the theme Enabling Leadership for a Secure Digital Future, over 150 leaders and experts in the cybersecurity, policy, regulation and technology fields are meeting at the second annual World Economic Forum Annual Meeting on Cybersecurity in Geneva, Switzerland, to address three priorities: Strengthening global cooperation for digital trust and security, securing future digital networks and technology, and building skills and capabilities for the digital future.
Meeting participants include government representatives from G20 countries, civil society organizations and academia, and prominent cybersecurity leaders from companies representing a cross-section of industries in the private sector. Ten international organizations, 18 countries and over 20 specialized agencies are taking part.
"As the international organization for public-private cooperation, the World Economic Forum is leading a global effort to drive systemic change on the most pressing cybersecurity issues. We believe that this change will be most impactful if the private sector and the public sector work on solutions together," said Alois Zwinggi, Head of the Centre for Cybersecurity.
Key sessions include preparing for future threats, how to secure smart cities, increasing security by replacing passwords and building cyber-resiliance. Leadership, governance and cooperation were key themes.
The Forum, as the International Organization for Public-Private Cooperation, is offering its Platform on Cybersecurity and Digital Trust to allow the participants to drive the cybersecurity agenda for the coming year, to share information on emerging cyber-threats, jointly assess the risks of emerging technologies and collaborate on urgent action to combat cybercrime.
Governing the Coin: WEF Announces Global Consortium for Digital Currency Governance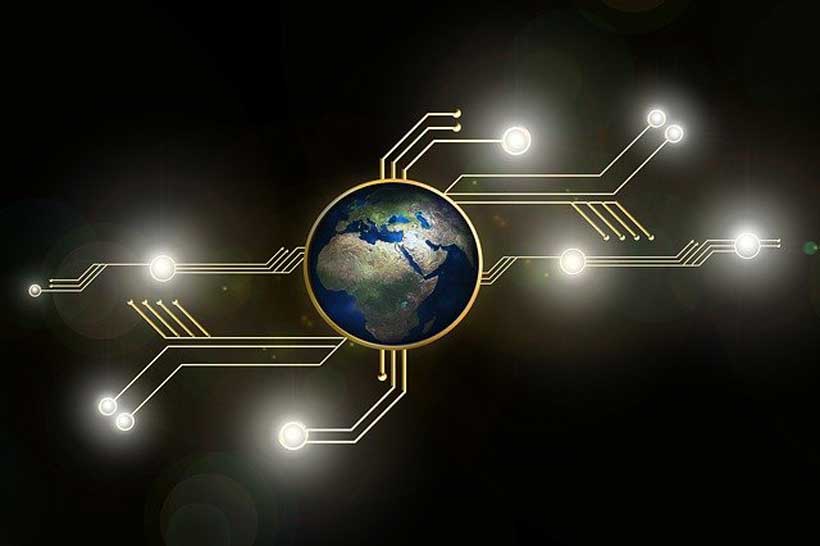 Following extensive consultation with the global community, the World Economic Forum announced today the Global Consortium for Digital Currency Governance. Digital currencies are often cited as a tool for financial inclusion, but this opportunity can be realized only when paired with good governance.
This is the first initiative to bring together leading companies, financial institutions, government representatives, technical experts, academics, international organizations, NGOs and members of the Forum's communities on a global level. To tackle the challenge ahead, an international, multistakeholder approach with the public and private sectors working alongside civil society is needed.
This consortium will focus on solutions for a fragmented regulatory system. Efficiency, speed, inter-operability, inclusivity and transparency will be at the heart of this initiative. It will call for innovative regulatory approaches to achieve these goals and build trust. A set of guiding principles will be co-designed to support public and private actors exploring the opportunities that digital currencies present.
"Digital currency, a cross-cutting topic that requires input across sectors, functions, and geographies, is a key area of interest for the Forum," said Klaus Schwab, Founder and Executive Chairman of the World Economic Forum. "Building on our long history of public-private cooperation, we hope that hosting this consortium will catalyse the conversations necessary to inform a robust framework of governance for global digital currencies."
"Any evaluation of digital currencies should consider both policy and business objectives, as well as the unique circumstances that face different economies around the world, in order to fully evaluate their risks and benefits," said Lesetja Kganyago, Governor of the South African Reserve Bank. "Bringing together diverse perspectives through this consortium will allow for this holistic review. In order to achieve this, we need the public and private sector to collaborate."
"While digital currencies offer wide possibilities, these have to be assessed against the fundamental objectives of economic advancement and shared prosperity," said Patrick Ngugi Njoroge, Governor of the Central Bank of Kenya. "Global governance of the diverse initiatives provides greater assurance of this outcome."
"Governance is the core pillar of any form of digital currency," said Mark Carney, Governor of the Bank of England. "It is critical that any framework on digital currencies ensures security, efficiency and legitimacy of payments while ensuring fair and open competition. We welcome the World Economic Forum's platform to help develop a robust governance framework for inclusion through digital currencies."
"We are exploring the potential that properly-regulated digital currencies hold for cheaper and faster cross-border payments, financial inclusion, and rooting out illicit finance," said Tharman Shanmugaratnam, Senior Minister and Chairman, Monetary Authority of Singapore. "This dialogue between public and private sector players is now essential, so we find the right roles for each in realizing this potential."
"We are watching closely as digital currencies increasingly become an area of focus around the world," said Eric Parrado, Chief Economist, Inter-American Development Bank. "They may unlock new opportunities for efficiency and inclusion, but this can only happen with the appropriate infrastructure and guardrails."
"The release of digital currencies will have far-reaching implications, from domestic financial stability to international trade," said Rania A. Al-Mashat, Minister of International Cooperation, Egypt. "As such, it is imperative that efforts to regulate digital currencies are well-informed, collaborative, and global in nature."
"Building on our collaboration around the World Economic Forum's Central Bank Digital Currency Toolkit, we are eager to continue exploring the pillars of well-informed approaches to digital currency through this consortium," said Rasheed Al Maraj, Governor of the Central Bank of Bahrain.
"Having witnessed firsthand technology leapfrog East and West African financial markets forward over the last decade, we are excited that this initiative will bring leaders from around the world to share best practices and will work on truly global policy recommendations," said Elizabeth Rossiello, Chief Executive Officer of AZA Finance.
"We welcome the dialogue the World Economic Forum is facilitating about digital currencies," said David Marcus, Head of Calibra, Facebook, Libra Board Member. "We agree that good regulation is important for the success and safe adoption of digital currency platforms and are looking forward to continue to engage in this constructive conversation."
"Digital currencies have the potential to improve access to financial markets, but proper oversight and governance are required," said Rob Heyvaert, Founder and Managing Partner of Motive Partners. "The World Economic Forum is uniquely placed to bring together the private and public sectors to discuss these issues and tackle the challenges ahead."
"Digital currencies are a tremendous opportunity to make the financial system more accessible and fair," said Neha Narula, Director, Digital Currency Initiative, Massachusetts Institute of Technology (MIT). Creating an inclusive, integrated global digital currency system requires dialogue across stakeholders ranging from finance ministers to open source developers, and the World Economic Forum is in an ideal position to facilitate this important conversation.
"Trust is needed in this space now more than ever," said Joseph Thompson, Chief Executive Officer of AID:Tech. "Creating new economic opportunities and a paradigm shift in how technology is used can benefit all societies. What we need now is multistakeholder cooperation that is anchored in principles of social justice."
"It's rare that such an important global organization takes into consideration the context of developing countries in the application of Fourth Industrial Revolution technology to achieve the SDGs," said Maria Antonia Arroyo, Principal of the Ignite Impact Fund. "Stablecoin is an important development that, if properly implemented and responsible to the concerns of civil society, will be effective at universal financial inclusion."
"New technologies, like blockchain, have helped catalyze a revolution in the mechanics of money," said Joseph Lubin, Founder of ConsenSys. "We applaud the efforts by the WEF in actively researching digital currencies, including those that are blockchain-based, as a means to foster innovation but also ensure that central banks can maintain their role as stewards of the economy. The future of money is digital and central banks and the public sector have a crucial part to play in ensuring that this future is sustainable, inclusive and positive for society."
This initiative builds on work done by the Forum over the past year, convening a global community of central banks to co-design a policy framework for the adoption of digital currencies. The Forum's Global Technology Governance Summit will take place in San Francisco from 21-22 April. Governance of digital currency will be a core pillar.
Multistakeholder Mobilization to Reinforce Cyber Resilience in Global Aviation
The Fourth Industrial Revolution is transforming the way airlines and airports do business. The advancement of technologies such as artificial intelligence and internet of things is increasing operational efficiency, but the digital nature of these technologies makes them intrinsically vulnerable to cyberattacks.
Cyberattacks on critical infrastructure have become the new normal across sectors such as transportation. Globally, their potential cost could be up to $90 trillion in net economic impact by 2030, if cybersecurity efforts do not keep pace with growing interconnectedness, according to the Atlantic Council and the Zurich Insurance Group, among others.
In Advancing Cyber Resilience in Aviation: An Industry Analysis, the World Economic Forum initiative on Building Cyber Resilience in the Aviation Industry aims to define and address some of the salient systemic challenges confronting this industry by:
Increasing awareness and understanding of cyber risks related to the adoption of emerging technologies, and the impact on critical systems
Fostering collaboration across the aviation industry to define a common understanding and approach to risk management that is holistic, risk-based and aligned across the various entities of the aviation industry ecosystem
Helping aviation stakeholders to make informed – hence better – decisions related to cyber risks
Developing an industry-wide approach to cyber resilience with a multistakeholder community in alignment and collaboration with the ICAO Secretariat Study Group on Cybersecurity (SSGC), industry associations and national authorities
Creating market incentives to prioritize capital investment for cybersecurity and resilience
To advance and help build cyber resilience in the aviation industry, the Forum has mobilized a community of experts and key stakeholders from international organizations (International Civil Aviation Organization, Eurocontrol), government entities (European Union Aviation Safety Agency, UK Civil Aviation Authority, Israel National Cyber Directorate), private-sector organizations (aviation, ICT and insurance sectors) and trade associations (International Air Transport Association, Airport Council International and the Industrial Internet Consortium) to identify challenges and initiatives spearheaded by government and industry entities to enable the development of an aligned global approach.
"The Forum offers a unique platform to bridge and strengthen industry and government collaboration globally to define a joint approach to informing key stakeholders, addressing the most salient challenges and creating a more secure and cyber-resilient ecosystem," said Georges De Moura, Head of Industry Solutions, Centre for Cybersecurity at the World Economic Forum.
"Abundant broadly-accepted government and industry standards for cybersecurity fall short of what is required to ensure effective defence against cyberattacks in aviation: a common understanding of systemic risks and synchronized consistent quantitative methods for cyber-risk management," said Karime Kuri Tiscareno, Project Lead, IoT, Robotics and Smart Cities, at the World Economic Forum.
"Our ongoing strategic partnership with the World Economic Forum ensures that we can support the aviation sector to mitigate any potential harm and foster a stronger cyber resilience culture across the sector. The launch of this report is the first phase in developing a common approach with the aviation industry to develop effective cyber risk management, and to impart this knowledge across other sectors," said Adam Garrard, Global Head of Corporate Risk and Broking, Willis Towers Watson.
A number of requirements, standards and approaches are currently being implemented to assess, manage and mitigate cyber risk, but action and practical solutions must be accelerated to ensure a prosperous, digitalized and cyber-resilient aviation industry.
New Internet Security Principles Developed with WEF to Help Protect up to 1 Billion Users
While certain cyberattacks focus on specific organizations, the majority target the largest number of internet users possible. Such attacks are often relatively easy for cybercriminals to undertake and can cause serious harm. The impact of indiscriminate malicious activity online can be significant and carries an estimated global price tag of $6 trillion in 2021.
The World Economic Forum Centre for Cybersecurity brought together a group of leading ISPs and multilateral organizations to develop new ways to protect and prevent these attacks from reaching consumers. Following a year of development and testing, four actionable principles were identified as successful in preventing malicious activities from getting "down the pipes" to consumers, set out in the report: Cybercrime Prevention: Principles for Internet Service Providers.
BT, Deutsche Telekom, Du Telecom, Europol, Global Cyber Alliance, Internet Society, Korea Telecom, Proximus, Saudi Telcom, Singtel, Telstra, ITU endorsed these principles, protecting up to 1 billion consumers in 180 countries in the process.
"Cybersecurity is becoming a public safety issue," said Amy Jordan, Delivery Lead, Platform for Shaping the Future of Cybersecurity and Digital Trust, World Economic Forum. As more and more devices are connected and physical infrastructure becomes increasingly connected, no one company can do it alone. The community needs to come together, and these principles can accelerate and scale impact."
In the report, each principle is considered from the perspective of the challenges it is seeking to address, as well as providing demonstrable evidence from service providers of the benefits of implementation. Further, more technical detail on how each principle could be implemented is also provided in related recommendations.
"This initiative represents a fantastic example of the World Economic Forum's ability to convene public and private sector stakeholders to share and implement industry best practice that helps not only the organizations involved, but the users of the internet at large," said Kevin Brown, Managing Director, BT Security.
"EUROPOL wholeheartedly supports the adoption of these principles by Internet Service Providers worldwide because they have the potential to significantly limit the harm caused by malicious cybercrime actors," said Catherine de Bolle, Executive Director of EUROPOL.
"The World Economic Forum's ISP Principles are a superb collection of actionable measures that providers can use to reduce malicious activity online," said Joseph Lorenzo Hall, Senior Vice President, Strong Internet, Internet Society.
"By adopting these best practice principles and working with governments in a public-private partnership to create a supportive policy framework, we will collectively boost trust in the digital economy and significantly reduce cybercrime," said Stefaan De Clerck, Chairman, Proximus Board.
"As a nation, and as the digital enabling company, we are exposed to all sorts of attacks, which forced us early on to heavily invest and build world class cyber capabilities to become fully resilient. Guided by these four principles we encourage other ISPs to leverage them in defining their strategies and gain confidence by joining other global partners." said Nasser Suliaman AlNasser, Saudi Telecom Group (stc) CEO.
It is recommended that ISPs adopt the following key principles:
1. Protect consumers by default from widespread cyberattacks and act collectively with peers to identify and respond to known threats.
2. Take action to raise awareness and understanding of threats and support consumers in protecting themselves and their networks.
3. Work more closely with manufacturers and vendors of hardware, software and infrastructure to increase minimum levels of security.
4. Take action to shore up the security of routing and signalling to reinforce effective defence against attacks.
The World Economic Forum, will now use its Platform for Shaping the Future of Cybersecurity and Digital Trust to drive adoption of the Principles and seek to initiate a dialogue between public- and private-sector stakeholders on how governments can incentivize uptake and establish clearer policy frameworks and expectations. By working collaboratively, ISPs will be better placed to protect their customers and defend their own networks than if they work alone.