ADB Project to Promote Rural Entrepreneurship in Nepal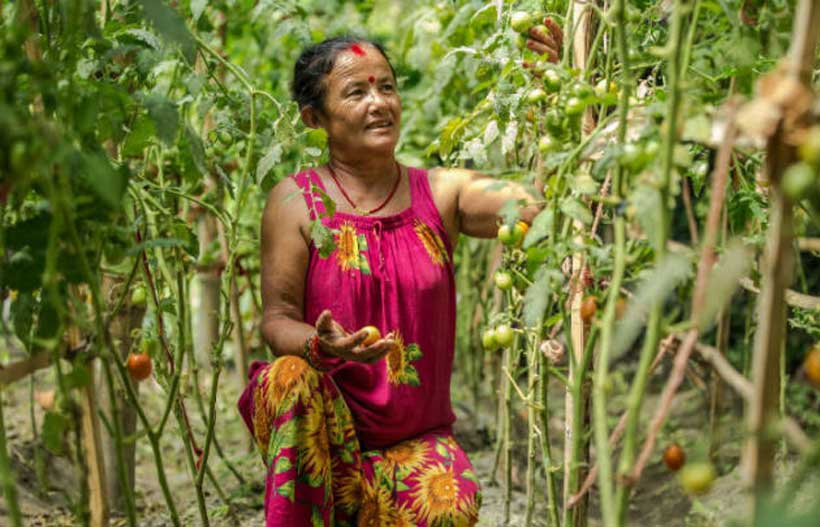 The Asian Development Bank (ADB) has approved a $50 million loan for a project that will improve the livelihoods and increase incomes of small farmers in Nepal by helping them in the financing, development, and operations of rural enterprises.
"Rural enterprises have a huge potential in contributing to the economy of Nepal, but this potential has to be realized by providing them with the necessary boost they need, both financially and technically," said ADB Senior Portfolio Management Specialist Ms. Mayumi Ozaki. "The ADB project will help provide much-needed financing to subsistence farmers, through the Small Farmers Development Bank (SFDB), so they can develop their enterprises and improve their livelihoods."
Agriculture plays a significant role in Nepal's economy, contributing about 27% of the country's gross domestic product and employing about 70% of the population. However, the sector is largely subsistence in nature, with a heavy focus on primary production of crops and livestock, which is not enough to move rural households out of poverty. Shifting from current subsistence agricultural production to value-adding rural enterprises can help rural households improve their income stream.
The Rural Enterprise Financing Project will help improve rural enterprises' and cooperatives' access to finance, addressing the low appetite of formal financial institutions in financing rural enterprises given that only about a quarter of banks' total loan portfolios go to micro, small, and medium-sized enterprises. This aversion to rural enterprise financing stems from banks' limited rural outreach; limited knowledge and risk assessment capacity in rural enterprise financing; and rural enterprises' difficulty in securing valid loan collateral.
ADB's assistance will help develop and finance at least 50 collective enterprises—which include commercial farming, milk collection centers, mustard oil mills, rice mills, as well as seed and tea processing factories—with value chain development and business facilitation support. This will be coursed through SFDB, which will make loans of up to NRs20 million ($175,132) to a collective enterprise with shareholders comprised of at least 40% women.
The project, meanwhile, will support about 500 individual small farmers, at least 30% being women, who are willing to start or expand their individual enterprises, with loans of up to NRs5 million. The project will also provide technical support including capacity building in finance, business appraisal, due diligence, risk assessment, financial management, and safeguards.
ADB will also provide grants of $500,000 from the Technical Assistance Special Fund and $250,000 from the Financial Sector Development Partnership Special Fund for the project, which is due for completion in mid-2025.
Aviation Safety: EU Commission adopts new EU Air Safety List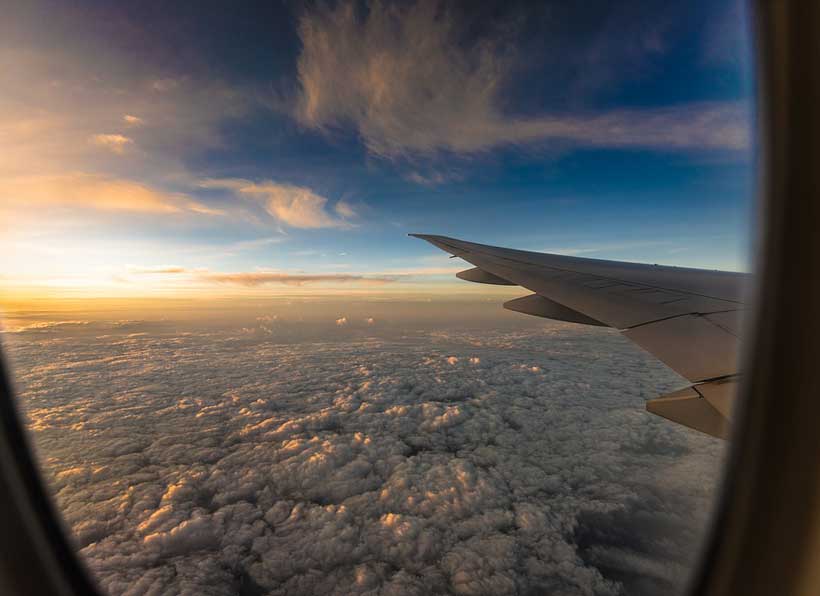 The European Commission today updated the EU Air Safety List, the list of airlines that do not meet international safety standards, and are therefore subject to an operating ban or operational restrictions within the European Union. The EU Air Safety List seeks to ensure the highest level of air safety for Europeans and all other passengers travelling in the European Union.
There is positive news for Gabon as all airlines certified in Gabon have been released from the list following improvements to the aviation safety situation in that country. However, the Armenian Civil Aviation Committee has been put under heightened scrutiny because of signs of a decrease in safety oversight.
Commissioner for Transport Adina Vălean said: "Today's decision illustrates our continuous efforts to offer the highest level of safety. Not only to European travellers, but to travellers worldwide, because aviation safety knows no border or nationalities. I am pleased to announce that the European Commission was able today to clear all Gabonese air carriers from the EU Air Safety List. Gabon was on the List already since 2008, so it is very good that we can recognise the efforts the aviation safety authorities in Gabon have made."
The EU Air Safety List not only helps to maintain high levels of safety in the EU, but also helps affected airlines and countries to improve their levels of safety, in order for them to eventually be taken off the list. In addition, the EU Air Safety List has become a major preventive tool, as it motivates countries with safety problems to act upon them before a ban under the EU Air Safety List would become necessary.
Following today's update, a total of 115 airlines are banned from EU skies:
109 airlines certified in 15 states, due to a lack of safety oversight by the aviation authorities from these states;
Six individual airlines, based on safety concerns with regard to these airlines themselves: Avior Airlines (Venezuela), Iran Aseman Airlines (Iran), Iraqi Airways (Iraq), Blue Wing Airlines (Suriname), Med-View Airlines (Nigeria) and Air Zimbabwe (Zimbabwe).
An additional three airlines are subject to operational restrictions and can only fly to the EU with specific aircraft types: Air Koryo (Democratic People's Republic of Korea), Air Service Comores (the Comoros) and Iran Air (Iran).
Background information
Today's update of the Air Safety List is based on the unanimous opinion of the aviation safety experts from the Member States who met from 20 to 21 November 2019 under the auspices of the EU Air Safety Committee (ASC). This Committee is chaired by the European Commission with the support of the European Union Aviation Safety Agency (EASA). The update equally got the support from the European Parliament's Transport Committee. Assessment is made against international safety standards, and notably the standards promulgated by the International Civil Aviation Organization (ICAO).
The Commission is constantly looking at ways to improve aviation safety, notably through collaborative efforts with aviation authorities worldwide to raise global safety standards. With this in mind, the Commission, through EASA, will implement two cooperation projects in the course of 2020 to assist Angola and Mozambique to further improve their safety oversight systems.
The role of data and statistics for evidence based policy making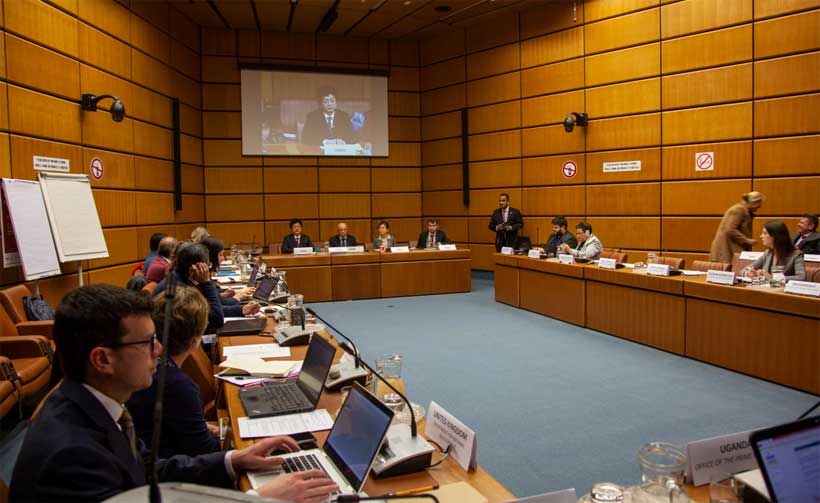 An international workshop on data and statistics for evidence-based Voluntary National Reviews (VNRs) taking place at the headquarters of the United Nations Industrial Development Organization (UNIDO) is a joint initiative of UN Statistics Division (UNSD), New York and UNIDO Statistics Division. The voluntary national review is a mechanism for the regular reviews of the Sustainable Development Goal (SDG) process which are prepared by Member States and presented to High-Level Political Forum. It facilitates sharing of experiences in monitoring the implementation and achievements towards the achievement of the 2030 Agenda for Sustainable Development.
Opening the workshop, Hiroshi Kuniyoshu, UNIDO's Deputy to the Director General and the Managing Director of the External Relations and Policy Research Directorate, welcomed the participants and hailed the role of data and statistics for evidence based policy making. He thanked UN Statistics Division for maintaining a close cooperation with the UNIDO statistics division in undertaking such important international event.
The workshop is attended by more than 40 participants representing national statistical offices and policy making bodies of different member-states as well as by representatives from UN agencies and international non-governmental organizations. Participants are presenting the national SDG monitoring mechanisms and processes and discussing the measurement gaps that impede monitoring of national policies. The workshop will continue till 12 December 2019.
Burkina Faso: AfDB approves €48,82 million for Desert to Power Yeleen programme
The Board of Directors of the Bank has approved a €48,82 million loan to the Government of Burkina Faso for the Yeleen solar plant, intended to boost national power supply.
Yeleen, which is to be implemented under the Bank's Desert to Power ( DTP) Initiative, and which will span a period of five years from 2020-2024, is the second project under the DTP initiative in Burkina Faso. The total project cost is estimated at €136.69 million. The rest of the financing for Yeleen is provided by Agence Française de Développement (AFD), European Union (EU), and Société Nationale d'électricité du Burkina Faso (SONABEL).
The electricity access rate in Burkina Faso is one of the lowest in Africa at around 21% at national level in 2018. Upon completion, the project will increase and diversify electricity supply through the construction of four new 52 MWc photovoltaic (PV) plants and extend power distribution networks to connect 30,000 new households, or about 200,000 people. It will also contribute to the avoidance of 48,000 tCO2eq emissions annually.
Wale Shonibare, the Bank's Acting Vice-President for Power, Energy, Climate Change & Green Growth said: "This project will augment the Bank's efforts to ensure inclusive access to energy through improvements in rural electrification, regional interconnections and energy sector reforms. Notably, it will increase Burkina Faso's generation capacity by 15%, which will greatly help to reduce Burkina Faso's reliance on fossil fuel imports."
Dr. Daniel Schroth, the Bank's Acting Director for Renewable Energy & Energy Efficiency also added that the approval would further the Desert to Power Initiative's momentum in line with commitments made at the Sahel G5 Summit on 13th September in Ouagadougou.
"With this project, we are making concrete progress on two of the five priority areas under the Desert to Power initiative which include adding new solar generation capacity and strengthening the transmission and distribution networks," said Schroth.
The current project is part of Burkina Faso's broader 2025 Solar Programme, known as "Yeleen" with three components: (i) Development of photovoltaic plants (PV) connected to the interconnected national grid; (ii) Increase in the electricity distribution network; and (iii) Rural electrification by mini-grids (isolated) and individual solar systems. The rural electrification " Yeleen rural electrification project" which aims to to increase electricity access in Burkina Faso by connecting 150,000 households to solar mini- grids (50,000 household) and through stand-alone solar kits systems (100,000 households) was approved by the Bank in December 2018 with joint financing with EU and GCF.
The project aligns with Bank's Country strategy paper for Burkina Faso (CSP 2017-2021), its High-5 "Light Up and Power Africa"initiative, and the Bank's Climate Change plan. Desert to Power initiative aims to accelerate economic development by adding solar energy generation capacity of up to 10 GW by 2025 through a combination of public and private interventions.