Implications of French President's Visit to China on the International Arena
French President Emmanuel Macron pursues a policy of opening up to China and solving problems that may arise peacefully and diplomatically. France and Germany are the main pillars of the European Union, and the French opening to China is a European recognition of the importance of China's role internationally.
Last Monday, the French president paid a three-day official visit to China amidst the US-China trade war. The French president has previously promised to visit China once a year throughout his term. These official exchanges between China and France strengthen China's international standing, and prove the theory that China is a peaceful country seeking cooperation and opening up to the world.
Fifty-five years after the establishment of diplomatic relations between China and France, a bilateral relationship based on respect and friendship despite some differences in regimes or strategic alliances. The Chinese model is mainly based on people-to-people communication and peaceful cooperation, and these are the main pillars of the Belt and Road Initiative launched by Chinese President Xi Jinping in 2013.
Despite Washington's withdrawal from the Paris climate agreement in 2015, Beijing and Paris have kept their promises to contain global warming, a positive point in the bilateral relationship. The French president considered that China and France should lead the climate agreement. Cooperation between the two countries has emerged considerably in the industrial sector, such as the development of nuclear energy, aerospace, and the automotive industry. Academic cooperation between the two countries has also been boosted through student exchange programs and the high demand for Chinese language learning in France, which was previously rare.
Commenting on the importance of trade exchanges between China and the EU, the Chinese Ministry of Commerce showed that trade between China and the EU exceeded 322.5 billion US dollars in the first half of 2018, up 13 percent year on year. Chinese Ambassador to France Zhai Jun recently expressed that China and France are to expand cooperation in agriculture, energy, advanced manufacturing and artificial intelligence.
From the ancient city of Xi'an, the French president announced that an alliance between Beijing, Europe and Paris should be established for a better future for the world, and Macron stressed the need for a balanced relationship between China and Europe. The French president praised the Belt and Road Initiative and called for its activation in order to enhance the trade role of Asia and Europe.
France was the first Western country to recognize the People's Republic of China. In a meeting with French ambassadors, the French president stressed that the West is in a moment of decline and China is progressing at a tremendous speed. During his visit to China, the French president took advantage of the trade war between the United States and China and worked to develop France-China trade relations, increase French trade partners to China, and promoting the French tourism, agriculture and services sectors.
France is seeking to strengthen Sino-European relations because of its great benefit to the European economy, but it is contrary to the Western orientation. China is also a beneficiary of good relations with France, because France has influence in Africa and many regions in the world and is a permanent member of the Security Council and it is a developed country at the military, technological and technical levels. China's cooperation with a powerful country like France will bring many benefits and opportunities.
China's great economic, technological and military progress indicates that China has become an important country in international relations, and it is in the interest of any country in the world to establish good relations with China. The best evidence is that France is seeking to establish good relations with China, as well as the European Union countries to make their relationship with China distinctive.
China struggles to fend off allegations of debt trap diplomacy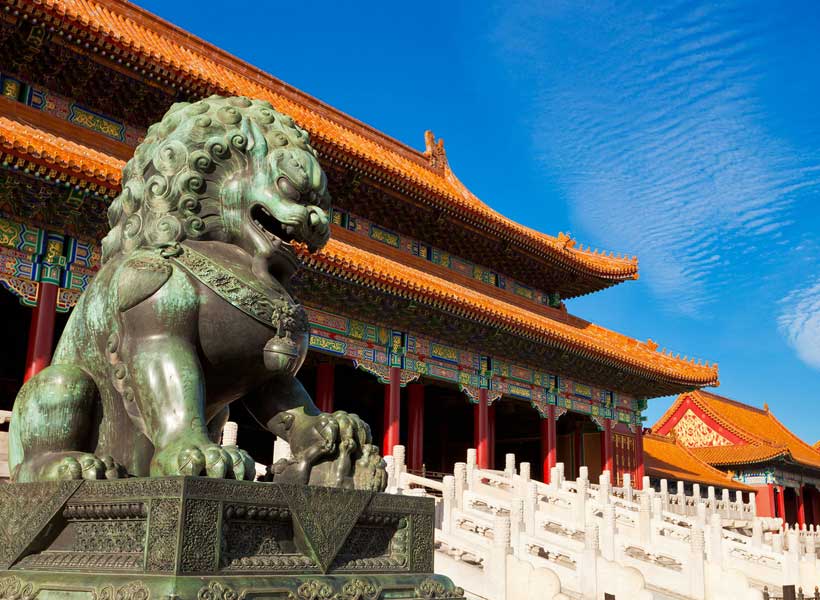 Desperate for cash, Tajikistan is about to sell yet another vital asset to China at a time that countries like Sri Lanka and the Maldives are demanding renegotiation of debt settlements that either forced them to surrender control of critical infrastructure or left them with unsustainable repayments.
The pending Chinese acquisition of a stake in Tajikistan's aluminium smelter, coupled with earlier tax concessions to Chinese companies that would substantially reduce the trickle down effect of investments for the troubled Tajik economy, suggest that China has yet to fully take account of frequent criticism of its commercial approach to Belt and Road-related projects.
The Washington-based Center for Global Development warned last year that "23 of 68 countries benefiting from Belt and Road (BRI) investments were "significantly or highly vulnerable to debt distress."
The centre said eight countries — Tajikistan, the Maldives, Pakistan, Djibouti, Kyrgyzstan, Laos, Mongolia, and Montenegro — were particularly at risk.
"There is…concern that debt problems will create an unfavourable degree of dependency on China as a creditor. Increasing debt, and China's role in managing bilateral debt problems, has already exacerbated internal and bilateral tensions in some BRI countries," the report said.
Progress on the construction of a road in Afghanistan's Wakhan Corridor, a narrow strip in the east of the country that touches the Chinese border and separates Tajikistan from Pakistan and Pakistan-controlled Kashmir, may explain China's seeming insensitivity to the concerns of beneficiaries of the People's Republic's largesse.
The road would link the corridor to Central Asia in the north and Pakistan's Chinese-built Arabian Sea port of Gwadar in the south, a crown jewel in China's infrastructure- and energy driven Belt and Road initiative.
To be sure, the road has local rather than geopolitical significance for workers building the road and the region's shepherds as documented by anthropologists Tobias Marschall and Till Mostowlansky.
The road creates temporary employment for labourers. For shepherds, it facilitates access to mountain pastures.
For China, the stakes are geopolitical and economic.
The road would not only facilitate commerce with Central Asia as well as traffic from Gwadar but also construction of shorter pipelines as well as a fibre optic cable.
Perhaps more importantly, it would together with a military base in Tajikistan and Chinese cross border operations in the corridor itself, facilitate the movement of troops in China's gradual projection of military power beyond its borders, particularly in regions adjacent to its troubled north-western province of Xinjiang.
The road's potential military significance raises questions about the sustainability of a presumed division of labour between Russia and China under which Russia shoulders responsibility for security in Central Asia while China concentrates on economic development.
Ironically, if the examples of Sri Lanka, the Maldives, Pakistan and Malaysia coupled with anti-Chinese sentiment in Central Asia, fuelled in part by the brutal crackdown on Turkic Muslims in Xinjiang, are anything to go by, China's approach to Belt and Road-related development could turn out to be a threat to its broader geopolitical ambitions and regional security policy.
Sri Lanka recently demanded that China return control of Hambantota port.
Sri Lanka became the poster child of allegations that China was pursuing debt trap diplomacy when it two years ago surrendered to China control of the port as part of a deal to reduce the country's debt payments.
China lent Sri Lanka US$5 billion between 2010 and 2015 for infrastructure projects that included development of Hambantota at interest rates of up to 6.3 percent.
By comparison, World Bank and Asian Development Bank rates on soft loans range from 0.25 to three percent.
"The perfect circumstance is a return to the norm. We pay back the loan in due course in the way that we had originally agreed without any disturbance at all," said newly appointed Sri Lankan prime minister Ajith Nivard Cabraal.
Similarly, the foreign ministry of the Maldives said earlier this month that it was seeking to restructure its Chinese debt.
"Borrowings by the previous government were unreasonable and put us in difficulty. But we can solve this mess through diplomatic means," said foreign minister Abdulla Shahid.
Last month, former president Abdulla Yameen was jailed for five years and fined US$5 million for corruption during his term that ended late last year. Mr. Shahid's government has accused China of land grabs during Mr. Yameen's reign.
In a rare success, Malaysia earlier this year negotiated a one third reduction in the cost of a US$15.7 billion Belt and Road-related rail project. In a further concession, China agreed that 70 percent of the workforce would be Malaysian and that Malaysian contractors would get 40% of the civil works.
China has repeatedly been accused of employing Chinese rather than local labour for Chinese-funded projects along the Belt and Road and importing materials from China rather than sourcing them locally.
The government of Pakistani prime minister Imran Khan has been less successful than its Malaysian counterpart.
It recently bowed to Chinese pressure to revive hundreds of projects initially suspended after it came to office in 2018.
The appointment of a retired lieutenant general as head of a new authority overseeing the China Pakistan Economic Corridor (CPEC) that groups Belt and Road-related projects reflected China's wariness towards messy Pakistani politics and preference for dealing with the country's military.
With Sri Lanka as the anti-thesis, analysts suggest that China is determined to make Pakistan a success story.
"The big battle at the moment is about CPEC's reputation, and Beijing cares about salvaging that. They need to show BRI has been a success, that it hasn't put Pakistan's economy in trouble and that there isn't a backlash. If they can't do it in a context like this, it suggests that there is something flawed in the model," said Pakistan and China scholar Andrew Small.
Standing up to China: Czech mayor sets a high bar
A Czech mayor's refusal to endorse Beijing's One China policy potentially sets a high bar as Western powers grapple with how to respond to allegations of excessive use of violence by police against Hong Kong protesters and the implications of leaked documents detailing a brutal crackdown in China's north-western province of Xinjiang.
Prague mayor Zdenek Hrib rejected a sister city agreement between the Czech capital and Beijing in late October because it included a clause endorsing the One China policy, which implicitly recognizes China's sovereignty over Taiwan, as well as Hong Kong and Tibet.
Mr. Hrib argued that the agreement was a cultural arrangement and not designed to address foreign policy issues that were the prerogative of the national government.
The mayor's stance has since taken on added significance against the backdrop of US President Donald J. Trump's signing of legislation that allows for the sanctioning of Hong Kong officials, embarrassing Communist party leaks that document repression in Xinjiang, the election of a new Sri Lankan government that intends to adopt a tougher policy towards China, and simmering anti-Chinese sentiment in Central Asia and beyond.
Mr. Hrib's rejection was in fact a reflection of anti-Chinese sentiment in the Czech Republic as well as opposition to the pro-China policy adopted by Czech president Milos Zeman.
To be sure, Mr. Hrib, a 38-year old medical doctor who interned in Taiwan, was shouldering little political or economic risk given Czech public anger at China's failure to fulfil promises of significant investment in the country.
On the contrary, Mr. Hrib, since becoming mayor in mid-2018, appears to have made it his pastime to put Mr. Zeman on the spot by poking a finger at China.
Mr. Hrib visited Taiwan in the first six months of his mayorship, flew the Tibetan flag over Prague's city hall, and rejected a request by the Chinese ambassador at a meeting with foreign diplomats to send Taiwanese representatives out of the room.
Beijing's cancellation of a tour of China by the Prague Philharmonic Orchestra in response to Mr. Hrib's provocations forced Mr. Zeman to describe the Chinese retaliation as "excessive" and his foreign minister, Tomas Petricek, to declare that "diplomacy is not conducted with threats."
Perhaps more importantly, M. Hrib was taking a stand based on principles and values rather than interests. In doing so, he was challenging the new normal of world leaders flagrantly ignoring international law to operate on the principle of might is right.
"Our conscience is not for sale," said Michaela Krausova, a leading member of the governing Pirate Party of the Prague city council. Ms. Krausova and Mr. Hrib's party was founded to shake up Czech politics with its insistence on the safeguarding of civil liberties and political accountability and transparency.
While couched in terms of principle, Mr. Hrib's stand strokes with newly installed Sri Lankan president Gotabaya Rajapaksa's intention to wrest back control from China of the island's strategic Hambantota port that serves key shipping lanes between Europe and Asia.
Hambantota became a symbol of what some critics have charged is Chinese debt trap diplomacy after Sri Lanka was forced to hand over the port to China in 2017 on a 99-year lease because the government was unable to repay loans taken to build it.
"I believe that the Sri Lankan government must have control of all strategically important projects like Hambantota. The next generation will curse our generation for giving away precious assets otherwise," Mr. Rajapaksa said.
Fears of a debt trap coupled with the crackdown on Turkic Muslims in Xinjiang, which targets not only Uighurs, but also groups that trace their roots to Central Asian countries, have fuelled anti-Chinese sentiment in Kyrgyzstan, Tajikistan and Kazakhstan.
"Given that China is likely to continue to expand its presence, further irritating local publics, the temptation of opposition groups to exploit such anger will only grow. If that happens…the anti-Chinese demonstrations that have taken place to date will be only the prelude to a situation that could easily spiral out of control, ethnicizing politics in these countries still further," said Central Asia scholar Paul Goble.
Beyond Xinjiang, anti-Chinese sentiment in Central Asia is fuelled by some of the same drivers that inform Czech attitudes towards China.
The shared drivers include unfulfilled promises, idle incomplete Chinese-funded infrastructure projects, widespread corruption associated with Chinese funding, and the influx of Chinese labour and materials at the expense of the local work force and manufacturers.
Beyond Xinjiang, Central Asians worry about potential debt traps. The Washington-based Center for Global Development listed last year two Central Asian nations, Kyrgyzstan and Tajikistan, as risking China-related "debt distress."
Warned China and Central Asia scholar Ayjaz Wani: "Chinese principles in Central Asia are hegemonic. China has always interacted with Central Asian states without regarding their cultural identities, but according to its own vested interests… However, the ongoing anti-China sentiments may be coming to a tipping point."
Old wine in new bottles: Chinese containment policy in South Asia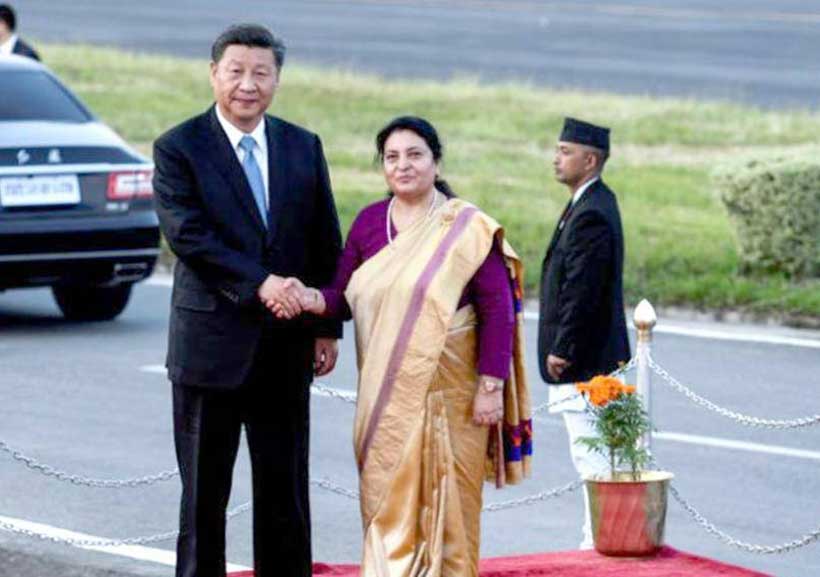 A lot of discussion in international relations scholarship is concentrated upon how US maximizing its security presence in the Asia-Pacific region. It is trying to contain, growing Chinese Influence to protect its national interest.It was described by former US President Barack Obama as a pivot Asia policy. But in the case of South Asia, United States is strengthening its ties with India to boost it as a force to contain Chinese emerging influence. It was termed by John J Mearsheimer as buck-passing in which a world superpower will give power and authority to another state to try to contain the influence of an emerging world hegemon. The Indo-US nuclear deal and former President Barack Obama's remarks about the inclusion of India inthe United Nations Security council demonstrates that the United States is helping India to rise as the regional hegemon. India considers itself as an important actor at international level.It is increasing its political clout internationally but in South Asia, it can face a new kind of isolation. This is evident from the three recent events that occurred in a span of only 10 days in the first half of October
On 07th October Pakistan's Prime Minister Imran Khan visited China with high-level delegation. He met there with Chinese President Xi Jinping and other important officials, it was his third visit to China since he came into power. During the meeting, both leaders, Imran Khan and Xi Jinping, discussed strengthening bilateral relations which are already at a higher level in terms of military and economic partnership. China is already working on a project to invest more than $50 billion under the name of China Pakistan Economic corridor let alone the cooperation on strategic and political issues. During the course of the visit, officials from both sides discussed Free Trade agreement which will be helpful in solving the problem of trade deficit for Pakistan. Total trade volume between China and Pakistan is around $15 billion in which Chinese export to Pakistan is of 13 billion. This Free Trade Agreement will open up about 90% of the Chinese market to Pakistan and will reduce trade deficit. During his meeting with Imran Khan, Xi Jinping accepted Kashmir as a disputed region and asked both parties to solve it through peaceful means.
All this happened just a few days before the visit of Chinese President Xi Jinping to India.Although both countries have made some progress on economy-related issues, no concrete efforts have been made to solve more radical issues like Indo-China border dispute in the northern Himalayan region. However more astonishing for India was that Xi Jinping visited Nepal after India. Nepal is a landlocked country crammed between two South Asia giants India and China. India is present on three sides of Nepal and considers it as its backyard. Both countries did have very solid relations and 60% of total Nepalese trade is done with India. In 2015 when Nepal adopted new constitution, relations between both countries soured. Although it was the internal matter of Nepal, India put an unofficial blockade for Nepal, which stopped all the supplies including food and medicine. Blockade continued for more than two months and it created a severe crisis because Nepal was already damaged by a strong earthquake in early 2015 in which more than 9000 people died. This blocked proved decisive in changing behavior of Nepalese leadership though they were complaining of Indian hegemonic role for many years. Nepal turned toward China for their needs. China also responded in a very positive way. Besides reconstructing earthquake effected areas, China also provided 1.03 million liters of fuel. In 2017 Nepal signed China's Belt and Road initiative and pledged to construct a railway line which will connect China with Nepal directly. This initiated a new beginning in China-Nepal relations.
When Xi Jinping arrived at Katmandu, China by this time was thelargest foreign direct investor in Nepal.It was the first visit by any Chinese president in the last 23 years.During the course of his visit, 18 agreements were signed between Nepal and China, including a railway link between China and Nepal.
These three important tours in less than ten days present the new geopolitical reality of the region. Although the Chinese president visited India but this visit was sandwiched between Imran Khan's visit to China and Xi Jinping's visit to Nepal. Pakistan is an arch-rival of India in South Asia and Nepal which historically remained in the Indian sphere of influence, is slowly slipping away from it.it clearly demonstrates containment policy by China in which China is progressively growing its influence in South Asian states. The Story does not end with Pakistan and Nepal but other South Asian states like Bangladesh and Sri Lanka now also have very strong ties with China.it represents in a new normal situation in which South Asian region is no longer dominated by India. Though India is showing to the world that it is solely protecting peace and stability in the region but reality has changed In fact South Asian states consider it as dominating power evident from its relation with Pakistan and blockade of Nepal. With growing Chinese influence in South Asia containment of India is now very much a reality.