Africa-Europe Alliance: Two new financial guarantees under the EU External Investment Plan
Today in the margins of the 2019 Africa Investment Forum in Johannesburg, South Africa, the European Commission signed two guarantee agreements with two Member States' development finance institution: the Dutch 'Financierings-Maatschappij voor Ontwikkelingslanden N.V' (FMO) and the Italian 'Cassa Depositi e Prestiti' (CDP). These guarantee agreements are part of the implementation of the EU External Investment Plan, the financial arm of the Africa-Europe Alliance for Sustainable Investment and Jobs.
Commissioner for International Cooperation and Development, Neven Mimica said: "The agreements signed today, worth €70 million, will help us to unlock more than €500 million in new investment in Africa and the EU Neighbourhood. These guarantees aim at mitigating and sharing the risk with other private investors in countries where otherwise these investments would not be as attractive. They will help to boost access to finance for small businesses, notably in the tech sector – and create up to 175,000 jobs directly and indirectly."
Two guarantees, one goal: more investment in partner countries
The two guarantees will significantly boost investment and access to finance for small businesses (MSMEs), especially in the technology sector, in the countries covered by the Plan.
FMO Ventures Programme
This €40 million guarantee agreement is a partnership with FMO, the Dutch development bank. It targets Sub-Saharan Africa and the EU Neighbourhood. It will guarantee venture capital provided by FMO to start-up companies, in particular led by young entrepreneurs. The companies will use technology to lower the costs of making or supplying products and services that were previously unaffordable to many people. The guarantee will target companies offering digital solutions in a wide range of areas, from agriculture, access to energy and financial services to education, healthcare, transport and logistics. It will support up to 125,000 new jobs, directly and indirectly.
Archipelagos One4A – One Platform for Africa
The €30 million Archipelagos guarantee agreement is a partnership with Cassa Depositi e Prestiti (CDP), the Italian Development Bank, and the African Development Bank (AfDB). It will support access to finance across Africa for high potential small businesses. In order to help their growth, the programme supported by the guarantee will provide financing through innovative capital markets solutions. It will also enable financing partners to share the risk of investing in projects. By doing so it will generate up to 50,000 jobs, many for young people, and benefit about 1,500 small businesses in 10 African countries.
These guarantees are part of the External Investment Plan, which, by investing €4.5 billion, is set to leverage €44 billion in total investment. Out of the total budget, the EU has already allocated €4.2 billion.
Background
The EU External Investment Plan is using €4.5 billion in public funds to leverage €44 billion by 2020 in public and private investment for development in countries neighbouring the EU and in Africa.
The plan has three pillars. The first is finance. Through financial guarantees, the EU mitigates the risk in countries with difficult environments so that private investors and development banks will lend to entrepreneurs or finance development projects.
The plan's second part is technical assistance. This funds experts who help develop new projects, to the benefit of will authorities, investors and companies. Technical assistance may include, for example, market intelligence and investment climate analysis, targeted legislative and regulatory advice, support to partner countries in implementing reforms, chains and identification, preparation, and help to carry out necessary investments.
The third part is investment climate support. The EU works closely with governments in partner countries to help them improve the conditions which investors consider when making their decisions. These include the business environment and a country's political and economic stability. The EU also brings together governments and business to discuss investment challenges.
The External Investment Plan is a key part of the Africa-Europe Alliance for Sustainable Investment and Jobs, launched by European Commission President Jean-Claude Juncker in September 2018. The Alliance aims to boost investment which creates jobs and promotes sustainable development.
EU steps up economic partnership with Kenya to boost job creation
Today, the European Commission announced two new programmes totalling €31 million to boost investment and create jobs in Kenya.
In Nairobi, European Commissioner for International Partnerships Jutta Urpilainen said: "We have a close and valued partnership with Kenya, driven by common objectives and aligned with the Africa-Europe Alliance for Sustainable Investment and Jobs and Kenya's Big Four Agenda. I'm delighted to announce these new programmes today, which will deepen our economic partnership, boost Kenya's economic potential, improve the investment climate, and create jobs. They are further evidence of our mutually beneficial cooperation to promote sustainable development to eradicate poverty."
The two programmes will support strategic dialogue and strengthen the EU-Kenya economic partnership:
€26 million will be directed at reforms of Kenya's public finances to promote economic stability, improve service delivery and tackle poverty.
€5 million will target economic cooperation and national policy reforms. It will also provide technical support for implementing Kenya's Vision 2030 and 'Big 4′ agenda.
During her visit to Kenya, Commissioner Urpilainen held talks with, amongst others, President Uhuru Kenyatta and acting Treasury Minister Ukur Yatani to discuss future bilateral cooperation between Kenya and the EU. She also gave a keynote speech at the 9th Summit of the Heads of State and Government of Africa, the Caribbean and the Pacific (ACP) and met young leaders to exchange with them on political, economic and social issues and learn about their priorities for Kenya's development. On Sunday, she visited the Kalobeyei refugee settlement, where the EU Emergency Trust Fund for Africa works with UN partners to ensure that refugees and the host community live together peacefully, have access to social services and develop economic ties to build sustainable livelihoods.
Background
The EU's cooperation with Kenya amounts to €435 million for the period 2014-2020. The country also benefits from the EU Emergency Trust Fund for Africa – with over €58.3 million for 2015-2019.
In 2018, the European Union and its Member States present in Kenya signed the second phase of their Joint Programming strategy, supporting the priorities of the Kenyan government's 'Big 4′ Agenda, which seeks to boost manufacturing, food and nutrition, security, affordable housing and universal health coverage.
The first European Joint Cooperation Strategy (2014 – 2017) was aligned with Kenya's National Development Plan (Vision 2030).
Agreement on linking the emissions trading systems of the EU and Switzerland
As ministers gather at the COP25 in Madrid to discuss the rules for international carbon markets, the EU and Switzerland finalised the process that allows for the link of their emissions trading systems to enter into force. As of 2020 allowances from both systems can be used for compliance to compensate for emissions occurring in either system. The Linking Agreement between the EU and Switzerland is the first of its kind, and demonstrates that emissions trading systems can pave the way to broader international carbon markets.
Executive Vice-President Frans Timmermans said: "The Linking Agreement between the EU and Switzerland, which also covers the aviation sector, sends a strong signal that we can create broader and more comprehensive carbon markets with benefits to our climate and environment."
There are significant benefits to linking carbon markets. By expanding the market and increasing the availability of emission reduction opportunities, the cost-effectiveness of the linked systems can be increased and their liquidity enhanced, thus resulting in better burden sharing, more efficient emissions reductions, and decreased overall compliance costs. The European Green Deal will strongly support these principles, underlining that with linked carbon markets we can bring carbon prices in different countries closer together, which in turn may reduce carbon leakage risks. Linking also strengthens cooperation between parties with binding targets and encourages others to take action, as well as to support global cooperation on climate change and the development of a global carbon market.
Background
The EU ETS Directive allows for linking, provided both systems are compatible, mandatory and have an absolute emission caps. These conditions for linking have been laid down in the Annexes to the Linking Agreement and will ensure that both parties meet these requirements.
Negotiations on the Linking Agreement between the EU and Switzerland started in 2011. The linking agreement was signed at the end of 2017 and will enter into force on 1 January 2020.
Aviation Safety: EU Commission adopts new EU Air Safety List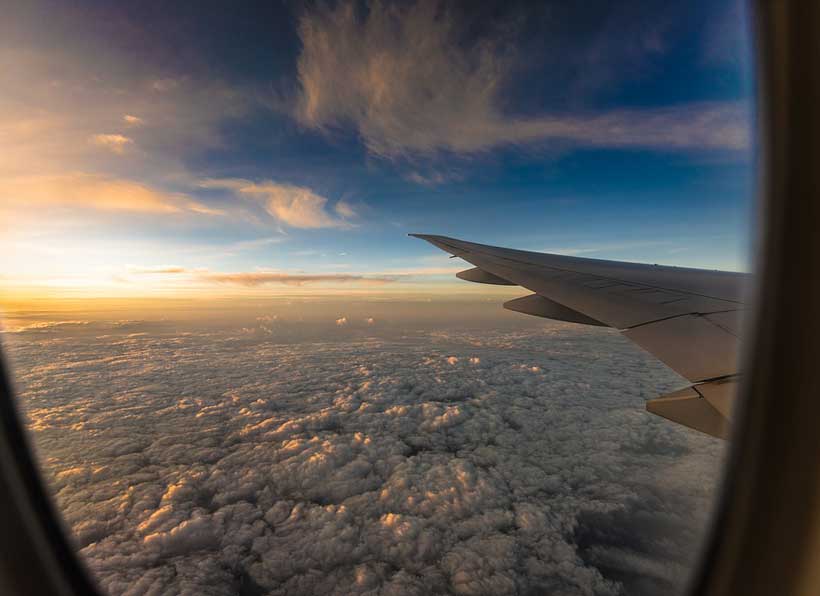 The European Commission today updated the EU Air Safety List, the list of airlines that do not meet international safety standards, and are therefore subject to an operating ban or operational restrictions within the European Union. The EU Air Safety List seeks to ensure the highest level of air safety for Europeans and all other passengers travelling in the European Union.
There is positive news for Gabon as all airlines certified in Gabon have been released from the list following improvements to the aviation safety situation in that country. However, the Armenian Civil Aviation Committee has been put under heightened scrutiny because of signs of a decrease in safety oversight.
Commissioner for Transport Adina Vălean said: "Today's decision illustrates our continuous efforts to offer the highest level of safety. Not only to European travellers, but to travellers worldwide, because aviation safety knows no border or nationalities. I am pleased to announce that the European Commission was able today to clear all Gabonese air carriers from the EU Air Safety List. Gabon was on the List already since 2008, so it is very good that we can recognise the efforts the aviation safety authorities in Gabon have made."
The EU Air Safety List not only helps to maintain high levels of safety in the EU, but also helps affected airlines and countries to improve their levels of safety, in order for them to eventually be taken off the list. In addition, the EU Air Safety List has become a major preventive tool, as it motivates countries with safety problems to act upon them before a ban under the EU Air Safety List would become necessary.
Following today's update, a total of 115 airlines are banned from EU skies:
109 airlines certified in 15 states, due to a lack of safety oversight by the aviation authorities from these states;
Six individual airlines, based on safety concerns with regard to these airlines themselves: Avior Airlines (Venezuela), Iran Aseman Airlines (Iran), Iraqi Airways (Iraq), Blue Wing Airlines (Suriname), Med-View Airlines (Nigeria) and Air Zimbabwe (Zimbabwe).
An additional three airlines are subject to operational restrictions and can only fly to the EU with specific aircraft types: Air Koryo (Democratic People's Republic of Korea), Air Service Comores (the Comoros) and Iran Air (Iran).
Background information
Today's update of the Air Safety List is based on the unanimous opinion of the aviation safety experts from the Member States who met from 20 to 21 November 2019 under the auspices of the EU Air Safety Committee (ASC). This Committee is chaired by the European Commission with the support of the European Union Aviation Safety Agency (EASA). The update equally got the support from the European Parliament's Transport Committee. Assessment is made against international safety standards, and notably the standards promulgated by the International Civil Aviation Organization (ICAO).
The Commission is constantly looking at ways to improve aviation safety, notably through collaborative efforts with aviation authorities worldwide to raise global safety standards. With this in mind, the Commission, through EASA, will implement two cooperation projects in the course of 2020 to assist Angola and Mozambique to further improve their safety oversight systems.