Elijah, you are a beautiful book. Just an imprint burned on my brain like a ghost. I miss you more than most on some days, just thinking of the very thought of you. I think of the anatomy of my health.
I think of Elijah who had literally moved abroad. Well, he had always wanted to travel. He had prospects. I was a non-event in his life. He had always wanted to go to Prague. Milan Kundera was his hero. When he asked me who my heroine was, and I told him, Virginia Woolf, he had looked at me sadly, then looked away again. But she killed herself, Imogen, she literally drowned herself. Just think about that. Her work triumphedin the end, I told him, but he didn't want to hear it from that perspective. He had looked at me one last time tired-happy before he walked out my front door for the last time. He said he couldn't love someone who was so insecure, so unlovable, who didn't like herself. He was a beautiful stranger, soon to be estranged from me, and I, well, was just strange. Caught up in a set of circumstances beyond my control. The mornings flooded my brain.
There was so much to do. It was the weekend. Even my Saturday mornings were spent in the library, away from Elijah after another physical altercation, that had ended with me in tears, him drinking. I'd love to look at children in those days, their focus, and concentration, their giftedness, confidence, wisdom, and maturity beyond their years. The mothers would be selfless, and giving. The fathers were tall men in blue jeans, dictating to their wives, on the whole distracted, sometimes sneaking a smoke. Saturday afternoon, it poured spitting rain. I thought of birdsong, the most beautiful sound that a bird could make. And my clothes were like another planet, and 8felt like the sea. I was soaked through. The rain didn't last long. By the time I reached the flat the downpour was over, and felt myself falling into Elijah's arms. He didn't see the tears in my eyes. I was a woman on a mission. All I wanted to do was sit.
The previous night he had disappeared, returning in the early hours of the morning with a girl called Susan on his arm. I slept on the couch. The morning faded away. Winter wasn't far off, the center of winter, and it snowed, and I dressed n layers, drinking tea to warm me up from the soles of my feet, to the top of my head. Elijah kissed my forehead, and then my nose playfully. It was rare that he was like this in the mornings. Usually he slept off his binge-drinking from the night before. We walked arm-in-arm to a café for doughnuts. He called it, 'the nest doughnuts on campus'. It was a pizza place too, but usually in the evenings. They served it with red wine in champagne flutes. Elijah would drink anything. I would sip mineral water. Once upon a time on the way home, he put his tongue in my ear.
I felt like a specimen, an experimental science project. He waited for my reaction.
I pushed him away from me, walked ahead of him, stuffed my hands in my pockets. That night his kisses felt like pebbles on my tongue, but his lips was warm, and he whispered sweet nothings in my ear. I forgot about feeling like a specimen, like a genome, and his breath was sour, his body was like a dry riverbed, and what was lost in translation was like driftwood, was like a clown handing you a birthday balloon, and the moonlight was pearled on his skin, but I let him take me anyway into his arms. And I remembered how detached I felt as he lit a joint, but I didn't want a hit of marijuana, I didn't feel like it, and he caressed the softness of my inner thigh, and he sighed when I said that I wasn't in the mood anymore. It was dark out. So dark, but the clouds were like cream, and the wind was like a gunshot going off. I brushed my bed hair in the bathroom in the moonlight, drank some water.
"I'll come and see you," he said, "wherever you live, I'll come." Elijah had promised in the beginning of our relationship. But for the first time in my life I ran away that day, but every day I look back I was afraid. I told myself I didn't have anybody to love me, to want me. I told myself I didn't need anyone. I didn't have anyone who cared, to hold me, didn't have anyone to declare that they loved me. Running away came easy. I moved to a different city, or a different part of town. Inside I would feel so empty, remember Charlie's breath against my cheek, or his finger would stroke my bottom lip, emptying out my heart with negativity. I thought of the city as my country. I thought of me as always being sad, never smiling. I thought of my own despair, and hardship, my own suffering, and pain. The waves, the waves, the waves, eating sushi with forks with Elijah.
Stuffing ourselves gloriously to the hilt with trifle with sherry for pudding, with lamb curry, fish cutlets, and the glow of yellow rice with sultanas on a Sunday afternoon jaunt to his aunt's house for lunch in Gelvandale. Afterwards, we'd go to the beach. If the weather was warm, we'd go swimming, wade into rock pools, and explore in my white tennis shoes, his boots. Elijah did hit me, but if it that was domestic violence, I certainly didn't know it, felt I deserved it, even thought he did it out of love. Men did hit women out of love, didn't they? He held my hand. I didn't want to hold his hand, feel his fingers tangled up in mine. We bought ice cream. I looked at the mansions, he looked at the girls. I remembered Susan. How he said that the three of us were going to play a game, and I could smell the earth on her, she was cold, she complained, but I didn't care. Her mouth tasted like cigarettes.
Out of the sea comes driftwood like champagne, like a supernova. You gave me a fright. I think sometimes to myself that I must be a bit of a joke to them, and I have to let go, surrender this feeling. I take a long walk, pass the children's park, my estranged aunt's house who called me 'a mental patient', and for the first time I realized I was at peace with being the black sheep of the family. I loved her, truly I did, and she was a survivor like me, having worked thankless hours in a factory for most of her life, without earning a pension, putting her two brothers through the Bush University. The University of the Western Cape. The last time Charlie was in my bed he didn't want to make love. He wanted to read.All I wanted hm to do was touch me, stroke my hair while lying in his arms. He was lost in Andre Brink. Forget this place of weeping, this succession of death, think of the gathering rain instead.
All I felt was sadness when he looked at me, mouthed that he loved me, I felt a wretched sadness that only Radiohead could solve. So, the karma police came marching in, the memory police gave their marching orders. Fragile. I was fragile. Elijah was fragile, just like all my other university boyfriends. I thought of his mental state, my own mental state. Salvage, and reap, reap, and salvage, that is the key to survival, to the art of my own survival.I did feel scared that I would always be on my own, not amounting to anything much. Sometimes I wished I was dead. In Elijah's arms I felt numb to the world, jaded, unaccomplished, and the surface tension d not want to seem to lift. Sometimes I thought he found life with me impossible. I didn't understand how we had made it thus far as a couple. I want to scream, I want to shout, but I know that deep down he won't respond to any of that.
God, he doesn't want me, not like I want him. It's over. It's over. It's over. My life moved towards my postgraduate studies once again, my research, my thesis. I was writing a travel column for a national magazine, about the European countries I visited in my gap year after matric. The kettle is boiling. I eat the noodles straight from the pot, not really caring about my unbrushed hair. They don't taste like beef, which is what the packaging promises. Everything tastes like chicken. And when Elijah is gone, the bedwetting starts again. It's the sleeping pills, and the tranquilizers I take at night. I need to sleep. The sheets are wet, my pajama pants are wet, sometimes I cry. I cry at the unfairness of it all, of Elijah leaving me. I cry. And then I get up, take a shower, change my clothes, change the bedding, do the laundry, chores around the flat that Elijah, and I used to share. I become promiscuous again.
There's another strange man in my bed night after night. The lovemaking is all machine-like, I'm like a robot going through all the motions, the sex is hurried movements, and under the covers. I stop taking the sleeping pills, and the tranquilizers. I'm transformed into an educated, selfless wifey, making breakfast, making coffee, making half-burnt toast in the mornings for these men. I'm empowered, I tell myself. I'm in control. This revolution is done, or rather I'm evolving.I think of the branches after midnight moving outside my window. And not for the first time I think of being raped, and murdered in my own bed. I think of the poet Susan Lewis, the writer Pat Spencer. I think of hibernating in my bed, lying in the fetal position, and sobbing, mostly because Elijah left me, and not the other way around. The river seems to mask everything. It is observer of my anxiety, and fear.
I buy a color television. It is my first solo electronic purchase since Elijah has left. Men look at me now. They give me the once-over. They stare. They glance my way. This makes me feel attractive, but not for long. I can end up with anyone in my bed, I tell myself. I still wet the bed when I'm on my own. The men don't eat the breakfast I make them. Some smile at all of this, others take a quick shower, a few make up the bed, eat cereal, watch cartoons on my television, or they want me. Sometimes I feel as f they are predators, what am I doing here, giving in repeatedly to sate their desires. The branches after midnight sing their song. Elijah could be tender sometimes, he meditated, and fasted, and baked croissants of all things, that I would eat obediently at the coffee table in the family room of the flatlet. And when Elijah was filled with tenderness, I became survivor, not victim.
I, a disciple of Louise Hay, and Marianne Williamson, was filled up, up with love for him, and a quiet kind of bone season desperation. And I remembered that last night, Elijah was sleeping, and it felt as if there was a continent between us, a narrow space between our bodies, and the bed was like the sea. All men inspire the skill, and expertise of lovemaking, and controversy, and shame, in their women. And I thought of the missionary position, Elijah inside of me for the last time, and I felt as if I was Homer. I knew I would miss him, his eyes would be tender for another soon, soon, and saw, I swear this. I saw my future self, lying in an empty bed, the university days, the ex-boyfriends, the Susan, the lovers like a vanished community. Their gestures all innocent, and I craved them like I had craved them once before, like rain, and starlight, like insight, like meat drained of taste.
And I knew that life would be a gathering for me, always a gathering.The men would be the hunters, the women, the females their victims. That night I dreamed again of Patagonia, and this island there. I felt safe there. I was older, in my forties, with no man on my arm. I was still a goddess. All women, whatever their age is a goddess. Flight, and adrenaline had erased my insatiable hunger.
Whether they are abandoned, or not. Whether they become creatures of habit, set in their ways, or not. I felt empty inside. In my dream I felt empty, because I could no longer remember Elijah's sensitive hands, his artistic hands, and his interesting face. The island was masculine. Elijah was still a book, instead with time he had become a novel. I thought of Bessie Head then, a lit cigarette in her mouth.
You, 16-year-old with the sad eyes
I think of you all the time, with love, with respect, with admiration. Why am I so sad? I lost the love my life again. It feels as if I'm in my twenties again.You with the sad eyes, what am I going to do with you. You love, you love, you love and nobody loves you back. Her eyes look so sad. The reflection cast in tones, in silver, in speech and pause. The young king never loved me back. Inside I feel so sad and over-wrought. Ill. Ill. Ill. Health wise. Yet still feminine and all I want to do is shine. Like you. Like you. Like you. I'm old. Too old for you. You're a kid. I'm a woman. You're leaving me. Father, brother, mother, sister. Greener pastures and the fairer sex await on the other side. I think of you smoking your last cigarette of the day. You're perfect. You're perfect just the way you are. I could glorify you in a handwritten poem. Kiss. Kiss.
I could kiss you. Forgive you. Be in it for the long haul. You're in love, my love. You're leaving town. I'm swinging from the chandeliers. Burning the candle at both ends.Open your mouth and let me kiss you. You're thrilling and formidable. How come I've never found love. Don't want it. Don't need it. I' rather partake in cheesecake. I think of you. I think of you all the time. I always have and I always will. I feel as if my own heart is breaking. Everything I have ever done, is done. And here I am writing again to you David, my love. Always David. Always my love. And I will always be forever yours, but you are taken and someone else's dream man. She loves you. Go to her. This will be goodbye then. All I want to know is this. Dis you love me, once? Afraid? Yes, I am afraid. I am scared of the dark (for example). All I want is you. You. You.
But we are children of the, (this is difficult to say, difficult for me to admit to), we are children of the revolution. We are children of the struggle. You know it. You know it. I know it. And all I can think of is being in your arms and loving you. Go to her. Go to your life partner. You made a commitment to her. Go. I've been in the wilderness for a long time. Half of Moses. You have your journey. You have your own journey. But do we meet again as friends, or lovers, or maybe nothing at all. I was always even as a little girl falling in love with father substitutes. I would tell them all I know. This would make them smile. I am a child of the revolution. And you? How I love you, David. How I love you, David. How I love you, David. How I love you, David. I will go on loving you for an eternity. Stay with me. Stay with me. Stay with me.
I will, adore, worship and love you forever. In the middle of the night I am the girl not in reach of anyone, except you. David, you are the only constant in my life. In the silence (which is as unbearable as the loneliness, the futility of always being the outsider looking in), David is the only constant in my life. Ignore what everyone else says, and run away with me. Let's elope if this love has substance, and if this is for real. David, I only want to love you. David, David, David, David, take me away from all of this hell and fury, this misery that loves company, live with me and be my love. You, David, of all people understand what I think, what I feel, what I know, how I react to your voice. Is this hello or goodbye? I don't know yet. The decision, is up to you, David. If you want me, I am here. I am waiting for you. I am waiting for love.
Wait until I see your eyes again, that smile, that laugh. I look young enough again to be your daughter. I don't care what other people say. I love you, Dawid. I always have. All these years. How can I regret anything? You are yours. You are man, and I am Eve. I think of you all the time. Hearts will be broken. I look at you and I see that you need someone who just not only loves you but understands you completely. But you are not a free man, or, perhaps you are. I pray. I pray for you. Think of your silhouette in the dark. Think of you in the morning. I am all alone. I have always been all alone. You are my light in the dark. Whenever I think of you, I think of you as lover, and friend. You make me laugh. You make me want you. You make me want to be a better person, a better woman, kinder, more understanding. I love, love you.
I adore you. I worship you. My life is just beginning. Yours? Tell me, how are you. Are you loved? I think of you all the time. Can't get your name out of my head. You make me forget my dreams. I only want to dream them with you. Nobody loves me really for me. I pull the hair back from my face. Holding my hair up with bobby pins. I dance for you, and then suddenly I'm in love, and all I can think of is you. How imperfect you are. I am too. How perfect you look. Even after all these years you still look the same to me.
You're the music inside my head. The love song inside my head. Joy Division in the background. Remember when I was working as a cocktail waitress in the bar that we met. Are you nothing but a careless whisper? A heart-shaped bullet passing straight through transparent me. Nothing but superegos, pride and prejudice.
The Chosen Family from Church to Earth
Guess at the intensity behind my words. 'Give me a place to stand,' said Archimedes, 'and I will move the world.' After all that is said and done, Rome was not built in a day. I want to forget Africa as a place of weeping. Listen to this quotation. 'If Athens shall appear great to you,' said Pericles, 'consider then that her glories were purchased by valiant men, and by men who learned their duty.' What is the source of all greatness in all societies? Our artists. What is the key to progress in our time? Our artists. I consider artists, and performers valiant men and women.Two words. Moses Molelekwa. The pen is mightier than swords.
The thing about being a tortured genius is very real. Your man is not going to be superhuman all of the time. Within every man is a bored and tortured genius waiting for the woman who will understand he is flawed. He also needs to be loved, understood. If you need therapy,and I've needed a lot of it over the years, make the call. (Think Hemingway and Salinger, brilliant men, tortured geniuses) who will live for posterity. The gifted, tortured ones always will.You will live for posterity in the lives of your children.Your wife at your side, the people that you work with. What is the legacy that you will leave behind?Two words.
Moses Molelekwa. The thing about being a tortured genius is very real. Your man is not going to be superhuman all of the time. Within every man is a bored and tortured genius waiting for the woman who will understand he is flawed. He also needs to be loved, understood. If you need therapy, and I've needed a lot of it over the years, make the call. (Think Hemingway and Salinger, brilliant men, tortured geniuses) who will live for posterity. You will live for posterity in the lives of your children, your wife at your side, the people that you work with. What is the legacy that you will leave behind in the lives of the people who love you, who care for you? The sharpest words cut an artist down, depression, mental illness, and poverty.
(Whether it is clinical or manic, the spectrum of mood disorders that affects the nerves in the brain (nor-adrenaline, serotonin, and dopamine). Time is longer than rope, and it will do us the world of good to remain cognisant of that fact. I've lived in poverty for most of my life.We (not forgetting that this is a global phenomenon, to be loved, to be kind, to be humble), artists, are not strangers to the dark. People who are broken, broken-hearted (and I am using the example of artists here use their pain, the locus of their external environment to create world that few of this world, they feel that no one will love them.
No one will accept them as they are (here I speak for myself). I am scared of being seen as an artist. Artists are scared to be seen. They fear people will always judge personality over and above, not adore, worship, or praise them. Artists (here I speak for myself) are afraid of the wolves. Remember Patrice Lumumba, Stephen Bantu Biko, Samora Machel, Chris Hani, Kwame Nkrumah, Ken Saro Wiwa, Frantz Fanon, Bessie Head, Dambudzo Marechera, Sol Plaatje Albert Luthuli, Nadine Gordimer, J.M. Coetzee all of them marched to the beat of their own drum. Let us remember South Africa's Nobel Laureates. Let us remember.
Let us remember Robert F. Kennedy's speech at the University of Cape Town.The artist (they have their reasons), broken-hearted (they have their reasons), the extraordinarily gifted (they have their reasons), all have a voice that needs to be seen, and heard.I am an ex-presidentMandela, Mbeki,Zuma, and president-elect Ramaphosa loyalist too.I'm a Julius Malema loyalist, a Winnie Madikizela-Mandela loyalist. My loyalties are aligned with that of the African continent, from the east to the west, the African Renaissance, negotiation, diplomacy, and reconciliation. What my Saint Helenian ancestors believed in, on that island.
What my elders, and statesmen believe in, what our leaders in the cabinet, and our leaders in government believe in. Here, I am speaking about world leaders as well. It feels to me as if we are facing, standing on the brink of another World War. I say look (back), take stock (ownership), and I ask myself this? Has the revolution finally, finally come to an end, and what will become of the revolutionaries, if writers, and poets do not celebrate their life and death, their fight and the struggle?Struggle to me means the art and seduction theories of survival. I think of the cosmos. How does war, and death, bloodshed fit into this cosmos.
For isn't all of life infinite? I speak for myself. How I see the world. The world of artificial intelligence, the computer age, the digital divide, the dissemination of information knowledge systems, technology, the age of the robot, advances in the medical field. We have come so far, but we think that we have forgotten the psychosis of our veterans. For me, our absolute existence is not just on earth. It is aligned with the universe, the cosmos, and the paradise of heaven. There lies the Einsteinian-truth. Albert Einstein, a clerk envisioned the theory of relativity. Our experience of time is relative. We live in the present moment, and yesterday.
And our tomorrows are non-entities. I am trying to fight the pain of losing you, you all, believers and non-believers, estranged family that I have loved unconditionally for years. I think of winter tress when I am sad, and Sylvia Plath's 'botanical drawings', and what exactly are these winter trees made of in the dead of night, in the dead of winter. I have fallen in love again, and the world is as it should be. I am writing again. Mind, body, breath is reality again. The non-reality of the psychosis of the bipolar mood disorders inside has become like the rain, pavement, drains, and darkened alleyways. In past wars we have gone from protest.
To challenge. In South Africa we are moving beyond apartheid, and Black politics (are we, are we), the makings of the African working class (we are all comrades, and compatriots in Africa). As I write this, new laws are coming into being. Gender-based violence is being addressed. There is an unquiet revolution from within (always remember that the pen is mightier than the sword). The unquiet mind of the artist, poet and African writer. I think of the fragments of human bodies in war, reconciliation and peace in the African Renaissance. So, today my keynote address to you is the African Renaissance, a Jabez prayer for the youth.
A prayer for the dying youth of the Northerns. I speak now of my own background. A sub-economic hovel, the Northerns, that is my home. I think of the Coloured psyche, ego and identity, the near wasted generation, the duplicity, and promulgation of the Group Areas Act, and PTSD (Post Traumatic Stress Disorder). Sometimes, on every inhale I watch the sky, the cloud people, the illusion of it all, that war, and not the Fourth Industrial Revolution is going to feed the world. Politics is not going to feed the world, agriculture, and trade is going to do that.I am fighting the war of all of these successions of deaths. Crimes.
All of this that I see in front of me, the prophecy, all my tears, again, and again, and again. I am saying no to revolution, a life being taken again, innocent puddles of blood being shed.Equality and diplomacy is key.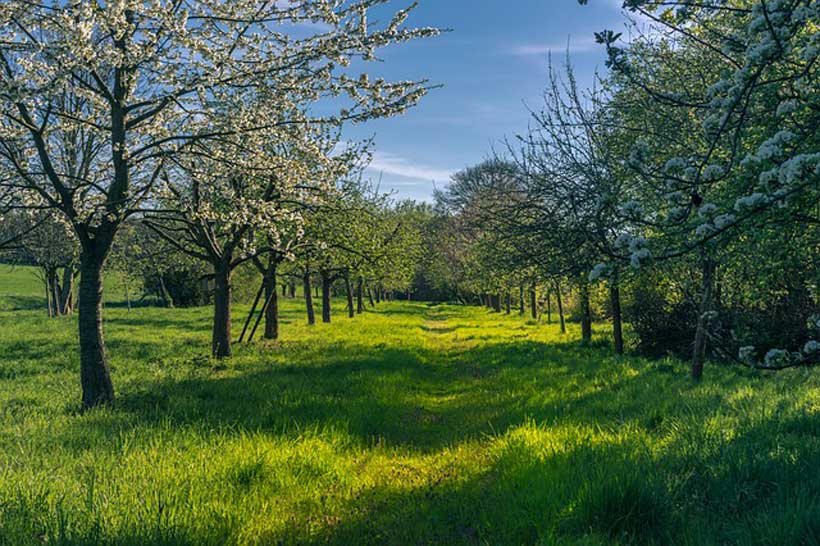 She wants diamonds, to live in a mansion (she thinks that's the perfect life), to be the hostess of parties, to run her pale king's life. She wants to hear the church bells ringing. She wants to sip champagne at these parties. The mulatto's pale king is at her side. The years will go on. She'll call it depression. Poets call it torment of vertigo. But she tells herself at least have his last name; he must love me. The wardrobe is filled with clothes, but her pale king does not love her. He came home ready to fight; she hid her bruises under dark glasses. She remembered growing up in a shack. The fact that she didn't know what a tureen was. They ate at the country club every Friday night, with his old school friends. The women ignored her every smile.
In the secret orchard, I'm here waiting for you, but you never appeared, love. You then went off to the races. Called me your Coco Mademoiselle. Do you still think about me? You were a house of fun, made me laugh, made me smile. And all I could think of was unbuttoning your shirt, undoing you, abandoning myself in your arms. But now it's over. You left me waiting for you by the house of fun. You never came. They say you're in therapy now. It is scary how much you can love someone. I see a protea, and I am overwhelmed by grief. She's gone. She never said goodbye. There's nobody calling on the phone to speak to me.When I telephone out, I've burned all my bridges.They put down the phone.
He keeps me away from his friends. Everything I do foryou; I do for you. Same old Abigail. Same old him. Would have been a bad mother. I know this in my bones. That is how I taught myself not to cry. He has some happiness in his life. Being wife is not for me in this life. I have to write this down. if I don't, I'll forget about it. I will love you in secret if that's what you want. If that's what turns you on. I don't want to hear church bells ringing.I am writing against depression. Dawn is breaking. You're not here. But I am feeling fine. You see,I'm leaving soon. I'm going far away. You'll see me everywhere. God and guards will be on my side.Don't kiss me. Don't hold onto me like you did once.
And when I began to write for English class Rob Perez was always in the frame of my mind. I pictured him making his way through the papers, marking them in red pen and finally until he came across my paper in the bunch, there is where he would finally align his vision with mine. At first glance perceptions are normality not borderline or bipolar. They're usually just realities of light and energy. I felt an undeniable (yet also unattainable sense) of magic drawing in his dance of movement and on the contemporary as he made his way between the desks in the classroom. Memory, memory, memory could hurt the eyes, could pierce the heart away in tune to their own Hiroshima, could half-drown you in desire.
There between my pages he would find ministry, meaning, shielding me (and my secret forever) and standing solid at the same time behind my descriptive words. He made everything sound pretty and as fragile as words like climate change, global warming, ecosystem, and wetlands in class, where he stood magnificent and cold upfront in the class, reciting poetry out loud, completely detached from the reaction that was being raised in the crush of my schoolgirl heart. It had brought me much undisclosed joy to watch this adult male in my hemisphere. In my dreams we would have 'conversations'. We would talk about books. My first choice had to be William Styron's Sophie's Choice. I could imagine reading some of his own work, praising him or telling him what to rework, blushing that I could be that brave.
Back home before I had left. When I had been a suburbanite-townie with the infinite sea in my backyard, before I discovered 'the' Sylvia Plath, her husband Ted Hughes and their baby daughter Frieda in a poem in a time and place unlike any other I had never experienced again, in a country that time had for the most part seemed to have forgot. I stood on the beach, the wailing wind in my hair feeling as if the earth had been chilled by the inclement weather. Smooth, clean, washed shoreline, gulls softened feathers find its place channelled. On the beach, before I left for boarding school in Swaziland, my mother and I went for ice cream. She mother-blazed a path past me (like she did on so many other past and future-times), her mouth set in a grim, determined line. She was determined to say goodbye in her own way.
I am an adolescent girl again. Girl from Mars! in her school skirt and her summer blouse, from Ash (that Irish band). To keep my mind away from you, teacher, to stop it from enthralling me, to keep the knowledge of you clean, pure I am a collection of lost and found, an uneducated volcano, impatient smoke and the voice of denial. I have become a series of pounding satellites in orbit, the reminder of skinned knees from meeting the pavement, scary broadcasts on the evening news with the words coming out effortlessly from research. That is where I'm coming from, an illuminist. Fear from childhood gone. Troops in hardship just an imprint burned on my brain. My bedroom has become my throne room.
Here I have turned hours into a spotlight on loves, death, eternity, daughters and mothers. I wonder if he's old now. I wonder if he's elderly. I wonder if he's been ill these past few years, or perhaps he's been in perfect health. I wonder if he takes long walks in much the same way that I take long walks to combat the spells of depression. I wonder if I spoke to him in those days, would he have understood my highs and lows. The energy I would feel one day, and then, next, being overcome by tiredness and hunger. I wonder if he's been ill in the same way that I have been ill. I wonder does he have high blood pressure or diabetes now, has he ever been hospitalised for depression, lived on and off with the stigma in the ways I have before I turn my thoughts elsewhere.
It is easy to be damaged by love. Especially when the object of your affections does not reciprocate your feelings. We have all been there. First love, first breakup, first date night, first marriage, first child from that union. Away from the moonlight, in the morning you realise you have made a mistake. I listen to rain, until the evening drips into silence. I haven't lost the darkness since I was a child. Nobody but my biological father understands this darkness. God answers. Distance changes everything. Distance lends enchantment to the view. And when the end of love comes, it proves I have lived, and will live again. You will love again. Let the pale king live in his world, mulatto lives in yours. For both of your psyches are wounded.
Tycoons marry beautiful women. If you do not love yourself first, how do you expect to marry someone as insecure as you are. Marry a teacher, master, someone who makes you laugh, who makes you smile, who has a good sense of humour, who tells you that you are the most beautiful person in the world. Kindness, gentleness, a man who understands you completely. A man who has you at 'hello'. Don't marry for money. Marry for love. Woman is minor. Man is major. We only have to look at the sciences, philosophy, education, psychology, the canon of English Literature to see how Jean Rhys is minor and Dostoyevsky is major. But we write, male and female to inspire.
You didn't want me. You didn't want to marry me. I refused to be kept like a bird in a gilded cage. To be stroked, caressed, petted, fed titbits from the master's plate. Once I thought you were the most amazing man I had ever met. It's over. It's over. You walked away from me once, pale king adored by your loyal subjects. I see now that you never loved me. Treated me kind. I came here to forget. Came here to forget that we don't love each other anymore. There is a reason that you're gone. The bipolar mood disorders. The clinical depression. The madness. The insanity. The sleepless nights. Insomnia, sleep apnoea, Pax, Lithium, Risperdal, and tranquilizers. I tried to kill you with kindness. I still think of you.
But I've moved on. And most of all you've moved on. You don't love me, accept me. Never will, and I have come to some sought of sweet understanding about this. Have a child with someone else.