Health spending set to outpace GDP growth to 2030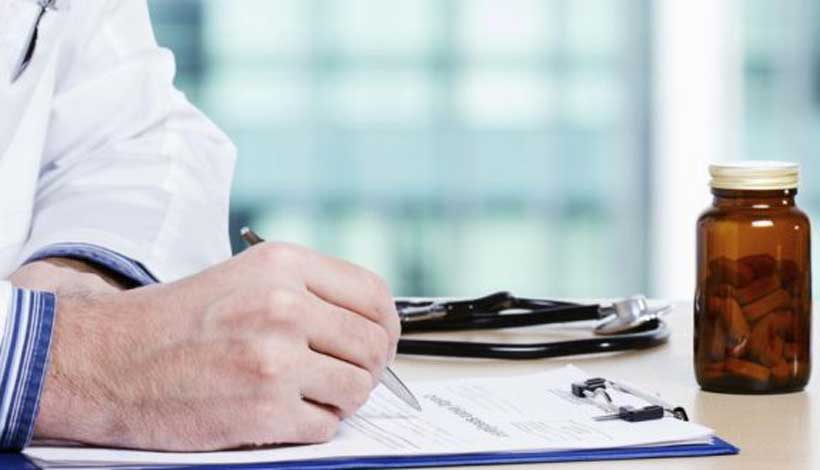 Health expenditure will outpace GDP growth over the next 15 years in almost every OECD country, according to new OECD forecasts. Health spending per capita will grow at an average annual rate of 2.7% across the OECD and will reach 10.2% of GDP by 2030, up from 8.8% in 2018, according to a new OECD report.
‌Health at a Glance 2019: OECD Indicators says that the United States spent the most on health care in 2018, equivalent to 16.9% of GDP, above Switzerland, the next highest spending country, at 12.2%. Germany, France, Sweden and Japan all spent close to 11% of GDP, while a few countries spent less than 6% of their GDP on health care, including Mexico, Latvia, Luxembourg, and Turkey at 4.2%.
Health at a Glance outlines areas where spending could be more effective:
Increased use of generic drugs could save costs, but at the moment are only half the volume of pharmaceuticals sold across OECD countries. Generics accounted for more than three-quarters of the volume of pharmaceuticals sold in Chile, Germany, New Zealand and the United Kingdom, but less than one-quarter in Luxembourg and Switzerland in 2017.
Health and social systems employ more workers now than ever before, with about one in every ten of all jobs in OECD countries found in health or social care. Shifting tasks from doctors to nurses and other health professionals can alleviate cost pressures and improve efficiency.
Increasing patient safety not only improves health, it can also save money. Almost 5% of hospitalised patients had a health care associated infection in 2015-17.
Health at a Glance 2019 highlights some worrying patterns in health outcomes and unhealthy lifestyles.
A person born today can expect to live almost 81 years on average in OECD countries. But life expectancy gains have slowed recently in most OECD countries, especially in the United States, France and the Netherlands. 2015 was a particularly bad year, with life expectancy falling in 19 countries.
The causes include rising levels of obesity and diabetes that have made it difficult to maintain previous progress in cutting deaths from heart disease and stroke. Respiratory diseases such as influenza and pneumonia have also claimed more lives in recent years, notably amongst older people.
Opioid-related deaths have increased by about 20% across OECD countries since 2011, and have claimed about 400,000 lives in the United States alone. Opioid-related deaths are also relatively high in Canada, Estonia and Sweden.
Smoking, drinking and obesity continue to cause people to die prematurely and worsen quality of life:
Smoking rates are declining, but 18% of adults still smoke daily.
Alcohol consumption averaged 9 litres of pure alcohol per person per year across OECD countries, equivalent to almost 100 bottles of wine. Nearly 4% of adults were alcohol dependent.
Obesity rates continue to rise in most OECD countries, with 56% of adults overweight or obese and almost one-third of children aged 5-9 overweight.
Air pollution caused about 40 deaths per 100,000 people across OECD countries. Death rates were much higher in countries like India and China, at around 140 deaths per 100,000 people.
The report argues that more attention should be placed on patient-reported outcomes and experiences. Preliminary results from OECD's new initiative on Patient Reported Indicator Surveys show that hip replacements improve an individual's quality of life – mobility, activity, pain – by around 20%.
"Health systems can and must do better to improve the health of our populations. Measuring how health systems change people's lives for the better is essential if we are to put resources where they can have most effect," said Stefano Scarpetta, OECD Director for Employment, Labour and Social Affairs.
Data show how the COVID-19 pandemic has hit all aspects of people's well-being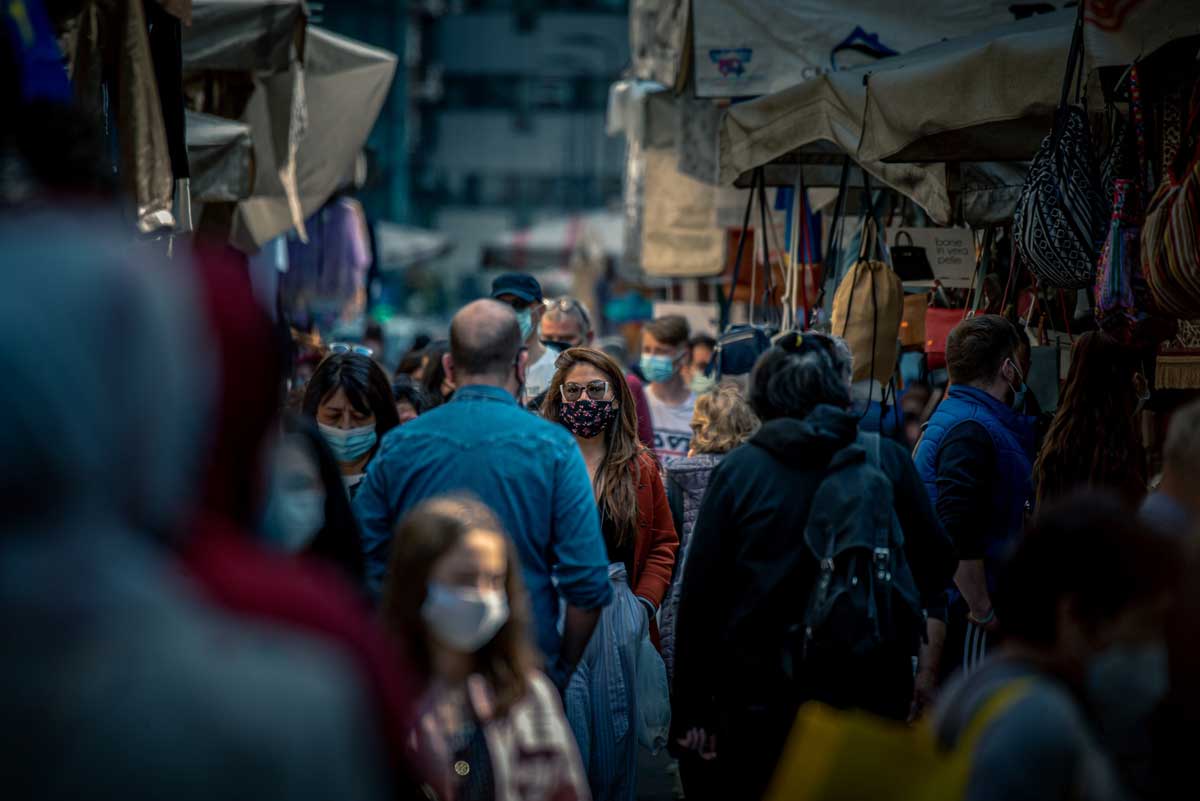 The COVID-19 pandemic has not only had devastating effects on physical health and mortality but has touched every aspect of people's well-being, with far-reaching consequences for how we live and work, according to a new study by the OECD.
COVID-19 and well-being: life in the pandemic says the virus caused a 16% increase in the average number of deaths across 33 OECD countries between March 2020 and early May 2021, compared with same period over the previous four years. Over the same time frame, survey data in the report reveal rising levels of depression or anxiety and a growing sense among many people of loneliness and of feeling disconnected from society.
Government support helped to sustain average household income levels in 2020 and stemmed the tide of job losses, even as average hours worked fell sharply. Although job retention schemes offered workers some protection, 14% of workers in 19 European OECD countries felt it was "likely they would lose their job" within three months, and nearly 1 in 3 people in 25 OECD countries reported financial difficulties.
The report says experiences of the pandemic have varied widely depending on age, gender and ethnicity, as well as on the type of job people do and on their level of pay and skills. The crisis also aggravated existing social, economic and environmental challenges.
In those countries with available data, workers from ethnic minorities have been more likely to lose their jobs during the pandemic. Mental health deteriorated for almost all population groups on average in 2020 but gaps in mental health by race and ethnicity are also visible. COVID-19 mortality rates for some ethnic minority communities have been more than twice those of other groups.
Younger adults experienced some of the largest declines in mental health, social connectedness and life satisfaction in 2020 and 2021, as well as facing job disruption and insecurity.
Launched on the first anniversary of the new OECD Centre for Well-being, Inclusion, Sustainability and Equal Opportunity (WISE), the report offers a primer for OECD recommendations on well-being. It assesses the impact of the pandemic across the 11 dimensions identified in the OECD's Well-being Framework – income and wealth; work and job quality; housing; health; knowledge and skills; environment; subjective well-being; safety; work-life balance; social connections; and civil engagement. It features data on inclusion and equality of opportunity, and also considers how the stocks of economic, human, social and environmental resources that sustain well-being have fared.
The report argues that as governments move from emergency support to stimulating the recovery, they need to refocus their action on what matters most to people's well-being.
A key objective must be to increase the job and financial security of households, and particularly those most affected by the crisis – with a focus on the most vulnerable, on youth, women and the low skilled. Addressing the burden of poor physical and mental health and a cross-government approach to raising the well-being of the most disadvantaged children and youth must also be prioritised. The report also stresses that actions to raise living standards and equality of opportunity must take place within the context of greening the economy: the climate and biodiversity crises, like the pandemic, require a coordinated response across public policy.
A well-being approach, the report explains, looks at government objectives as interconnected goals, focusing on how different policies can complement each other. Such an approach encourages decision-making that simultaneously considers impacts on current well-being, inclusion, and the sustainability of well-being over time. For instance, improving long-term economic opportunities through raising child well-being, or aligning efforts to combat climate change with social and economic objectives by increasing employment and mobility for people and places left behind.
Natural, human and social capital will need rebuilding after the crisis, the report adds. Reducing inequalities in access to, and uptake of lifelong learning, for example, will help people – especially the disadvantaged – get high quality jobs by developing training programmes that address skills gaps and emphasise digital abilities.
Social capital – the norms, shared values and institutions that foster co-operation – has shaped communities' responses to the pandemic. Data from across OECD countries shows that both trust in institutions and interpersonal trust influenced the effectiveness of pandemic containment. Although it has recently shown signs of weakening, institutional trust in 2020 in most OECD countries was at its highest since records began in 2006.
The report says reinforcing trust is key to reconnecting people to their societies, and to the institutions that are meant to support them. By doing so, the well-being of citizens is improved both today and in a post-pandemic future.
Inflation Concerns Push Up Emerging East Asia Bond Yields
Emerging East Asia's bond market grew 3.4% in the third quarter to $21.7 trillion, although rising global inflation and a shift in the United States (US) monetary stance weakened regional financial conditions, according to the latest issue of the Asia Bond Monitor.
Bond yields rose, currencies weakened, and risk premiums edged up amid increased global inflation and the US Federal Reserve's announcement that it would limit bond purchases starting in November, according to the report, released today by the Asian Development Bank (ADB).
"The encouraging macroeconomic outlook and accommodative policy stances are supporting the region's financial conditions," said ADB Acting Chief Economist Joseph Zveglich, Jr. "However, central banks in the region may find they need to be less accommodative to keep inflation in check and to keep in step with US monetary policy changes. That said, the chance of another 'taper tantrum' is limited as the direction of the Federal Reserve's stance is clearly communicated and the region's economic fundamentals remain strong."
Emerging East Asia comprises the People's Republic of China (PRC); Hong Kong, China; Indonesia; the Republic of Korea; Malaysia; the Philippines; Singapore; Thailand; and Viet Nam.
Government bonds remained the dominant segment, increasing 3.9% from the previous quarter to $13.6 trillion. The bond markets of the Association of Southeast Asian Nations (ASEAN) members—many of which suffered from the coronavirus disease's (COVID-19) Delta variant outbreak—grew 14.4% from a year earlier to $1.9 trillion in the third quarter, compared with 12.6% and 7.6% growth in the PRC and the Republic of Korea, respectively.
ASEAN bond markets showed sound market capacity during the pandemic, evident in low bond yields amid rapid market expansion. Domestic financial institutions, particularly banks, anchored bond market functioning. At the same time, a few ASEAN central banks facilitated market liquidity and government financing via asset purchasing programs. Mid- and long-term bonds account for a majority of outstanding bonds in ASEAN bond markets, implying a relatively stable financing structure.
Sustainable bond markets in the ASEAN region plus the PRC; Hong Kong, China; Japan; and the Republic of Korea totaled $388.7 billion, remaining the largest regional sustainable bond market after Europe and accounting for 19.2% of global sustainable bond markets at the end of September. Green, social, and sustainability bonds accounted for 71.6%, 13.0%, and 15.3% of the region's sustainable bonds outstanding, respectively. As this regional market develops, the issuer base is also diversifying from just the financial sector to other business sectors.
The latest issue of the Asia Bond Monitor analyzes the price and yield differences between labeled and unlabeled green bonds. Recent research finds that investors would pay more for labeled or certified green bonds that have better information disclosure and lower reputational risk.
The report also discusses how the Delta variant outbreak and uneven vaccination progress slowed and caused divergences in regional economic recovery; the likelihood of a "taper tantrum" repeat; and risks to the current outlook, including continuing pandemic-induced uncertainty, slow vaccination rollouts in developing countries, and supply chain disruptions.
Iraq: The Slippery Road to Economic Recovery
Iraq's economic outlook has improved on the back of the recovery of global oil markets, with its GDP projected to grow from 2.6% in 2021 to over 6% in 2022–23. Nevertheless, without accelerated economic reform, unforeseen domestic and fiscal risks could cause reverses.
The World Bank's new Iraq Economic Monitor titled "The Slippery Road to Economic Recovery" finds the country's economic rebound partly aided by government moves to act on previously recommended reforms. Public transfers, as well as schemes aimed at increasing credit to businesses, had a small stimulus effect, leading to GDP growth of 0.9% in the first half of 2021, in contrast to a 16% contraction a year earlier.
Higher oil prices turned a fiscal balance of 2.2% in GDP surplus, boosting central bank reserves to almost US$55 billion (15 months of imports) in the first half of 2021. Recovery was to some extent curtailed by severe water shortages and widespread electricity cuts following historically low rainfall, impacting the agricultural and industrial sectors. Healthcare services also deteriorated amid a growing number of cases of COVID-19's Delta variant.
GDP from oil, still the main driver of medium-term growth in Iraq, is expected to rise in step with the gradual phase-out of OPEC+ production quotas, while non-oil GDP growth is forecast to remain under 3% in 2021–2023. Upstream risks could include oil shocks, droughts, and new COVID-19 variants. Potential problems could arise from fiscal and other risks, such as growing budget rigidities, the low clearance of arrears and the large exposure of state-owned banks and the central bank to sovereign debt, and the effect of public investment management constraints on public services. Progress on regional economic integration and security, however, could provide new momentum for growth and diversification.
Of key importance to Iraq is dealing with water scarcity and the degradation of water quality in its rivers and groundwater. The new Economic Monitor's special focus titled "Overcoming Water Scarcity and Climate Change Impacts," calls for dramatic sector reforms to capture opportunities and manage risks. A fall of 20% in Iraq's water supply and the related declining crop yields that could accompany climate change, could reduce real GDP in Iraq by up to 4%, or US$6.6 billion.
"Investing in climate smart water management practices provides a concrete opportunity to spur inclusive and green economic growth and development," said Saroj Kumar Jha, World Bank Mashreq Regional Director. "Without action, water constraints will lead to large losses across multiple sectors of the economy and come to affect more and more vulnerable people."
Iraq's water sector relies on highly centralized institutional architecture that creates coordination issues in resource management and service delivery. The sector suffers from a lack of financing (given existing constraints) as well as weak private sector participation and limited revenues from users. The Monitor identifies areas where reforms could improve Iraq's resilience to water scarcity and climate change—efficiency, productivity, and demand management policies; institutional solutions; and regional solutions.