Africa's energy future matters for the world
Africa is set to become increasingly influential in shaping global energy trends over the next two decades as it undergoes the largest process of urbanisation the world has ever seen, according to a new report from the International Energy Agency.
Africa Energy Outlook 2019, a special in-depth study published today, finds that current policy and investment plans in African countries are not enough to meet the energy needs of the continent's young and rapidly growing population. Today, 600 million people in Africa do not have access to electricity and 900 million lack access to clean cooking facilities.
The number of people living in Africa's cities is expected to expand by 600 million over the next two decades, much higher than the increase experienced by China's cities during the country's 20-year economic and energy boom. Africa's overall population is set to exceed 2 billion before 2040, accounting for half of the global increase over that period. These profound changes will drive the continent's economic growth, infrastructure development and, in turn, energy demand, which is projected to rise 60% to around 1,320 million tonnes of oil equivalent in 2040, based on current policies and plans.
The new report is the IEA's most comprehensive and detailed work to date on energy across the African continent, with a particular emphasis on sub-Saharan Africa. It includes detailed energy profiles of 11 countries that represent three-quarters of the region's gross domestic product and energy demand, including Nigeria, South Africa, Ethiopia, Kenya and Ghana.
The report makes clear that Africa's energy future is not predetermined. Current plans would leave 530 million people on the continent still without access to electricity in 2030, falling well short of universal access, a major development goal. But with the right policies, it could reach that target while also becoming the first continent to develop its economy mainly through the use of modern energy sources. Drawing on rich natural resources and advances in technology, the continent could by 2040 meet the energy demands of an economy four times larger than today's with only 50% more energy.
"Africa has a unique opportunity to pursue a much less carbon-intensive development path than many other parts of the world," said Dr Fatih Birol, the IEA's Executive Director. "To achieve this, it has to take advantage of the huge potential that solar, wind, hydropower, natural gas and energy efficiency offer. For example, Africa has the richest solar resources on the planet but has so far installed only 5 gigawatts of solar photovoltaics (PV), which is less than 1% of global capacity."
If policy makers put a strong emphasis on clean energy technologies, solar PV could become the continent's largest electricity source in terms of installed capacity by 2040.
Natural gas, meanwhile, is likely to correspond well with Africa's industrial growth drive and need for flexible electricity supply. Today, the share of gas in sub-Saharan Africa's energy mix is the lowest of any region in the world. But that could be about to change, especially considering the supplies Africa has at its disposal: it is home to more than 40% of global gas discoveries so far this decade, notably in Egypt, Mozambique and Tanzania.
Africa's natural resources aren't limited to sunshine and other energy sources. It also possesses major reserves of minerals such as cobalt and platinum that are needed in fast-growing clean energy industries.
"Africa holds the key for global energy transitions, as it is the continent with the most important ingredients for producing critical technologies," Dr Birol said. "For example, the Democratic Republic of the Congo accounts for two-thirds of global production of cobalt, a vital element in batteries, and South Africa produces 70% of the world's platinum, which is used in hydrogen fuel cells. As energy transitions accelerate, so will demand for those minerals."
African countries are on the front line when it comes to climate change, meaning the continent's energy infrastructure planning must be climate resilient.
"Even though Africa has produced only around 2% of the world's energy-related CO2 emissions to date, its ecosystems already suffer disproportionately from the effects of a changing climate," Dr Birol said. "They are exposed to increased risks to food, health and economic security."
By 2040, an additional half a billion people in Africa are expected to live in areas requiring some form of cooling as populations expand and average temperatures increase. Although Africa is expected to experience rapid economic growth over the next two decades, its contribution to global energy-related CO2 emissions rises to just 3% by 2040, based on current policies and plans.
For this report, the IEA developed a new scenario that analyses how the energy sector can spur Africa's growth ambitions while also delivering key sustainable development goals by 2030, including full access to electricity and clean cooking facilities. The Africa Case is based on Agenda 2063, African leaders' own strategic framework for the continent's economic and industrial development. Economic growth in the Africa Case is significantly stronger over the next two decades than in the scenario based on today's stated policies, but energy demand is lower. This is linked to an accelerated move away from the use of solid biomass (such as wood) as a fuel and to the wide application of energy efficiency policies.
The IEA has been monitoring Africa's energy sector closely for a long time: IEA analysis of energy access issues on the continent began in 2002 and is set to expand significantly. This new report comes at an important time in the IEA's deepening engagement with Africa. In May, the IEA and the African Union Commission co-hosted their first joint ministerial summit at which the two organisations signed a Memorandum of Understanding to guide future collaboration. A second ministerial forum will be held in 2020.
Africa Energy Outlook 2019 is an excerpt from the IEA's flagship report World Energy Outlook 2019, which will be published in full on 13 November.
Big gender gap in students attitudes and engagement in global and multicultural issues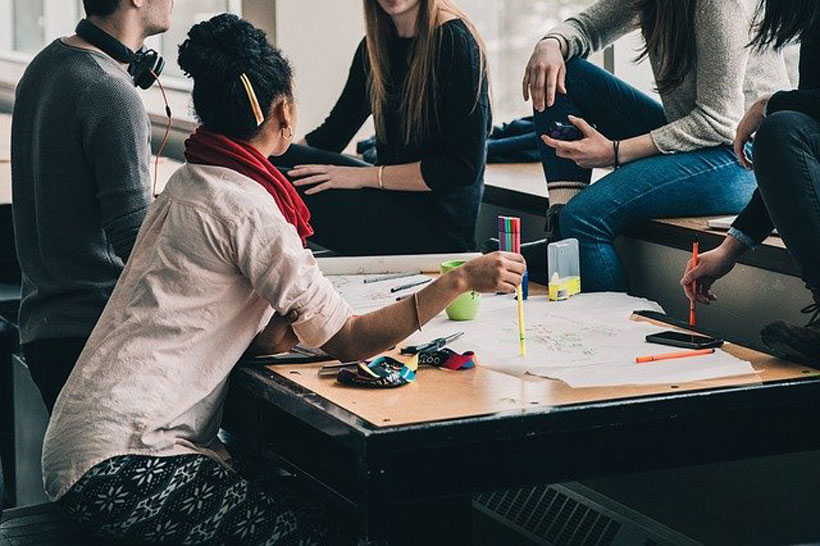 Schools and education systems are failing to give boys and girls across the world the same opportunities to learn and apply their knowledge of global and multicultural issues, according to a new report on the first OECD PISA assessment of the knowledge, skills and attitudes of students to engage with other people and cultures.
Are Students Ready to Thrive in an Interconnected World? focused on students' knowledge of issues of local and global significance, including public health, economic and environmental issues, as well as their intercultural knowledge, skills and attitudes. Students from 27 countries and economies took the test. Students, teachers, parents and school principals from around 66 countries and economies completed a questionnaire*.
The results reveal a gender gap in access to opportunities to learn global competence as well as in students' global and intercultural skills and attitudes. On average across OECD countries, boys were more likely than girls to report taking part in activities where they are expected to express and discuss their views, while girls were more likely than boys to report taking part in activities related to intercultural understanding and communication.
Boys, for example, were more likely to learn about the interconnectedness of countries' economies, look for news on the Internet or watch the news together during class. They were also more likely to be asked by teachers to give their opinion about international news, take part in classroom discussions about world events and analyse global issues with their classmates.
In contrast, girls were more likely than boys to report that they learn how to solve conflicts with their peers in the classroom, learn about different cultures and learn how people from different cultures can have different perspectives on some issues. These gender differences could reflect personal interests and self-efficacy but could also reflect how girls and boys are socialised at home and at school, according to the report.
"Education is key to helping young people navigate today's increasingly complex and interconnected world," said Andreas Schleicher, OECD Director for Education and Skills. "The schools and education systems that are most successful in fostering global knowledge, skills and attitudes among young people are those that offer a curriculum that values openness to the world, provide a positive and inclusive learning environment and offer opportunities to relate to people from other cultures."
The findings reveal the key role teachers play in promoting and integrating intercultural understanding into their classroom practices and lessons. Most teachers reported that they are confident in their ability to teach in multicultural settings. But the lack of adequate professional development opportunities in this field is a major challenge. Few teachers reported having received training on teaching in multicultural or multilingual settings.
More than 90% of students attended schools where principals reported positive multicultural beliefs among their teachers. Yet students who perceive discrimination by their teachers towards immigrants and people from other cultural backgrounds, for example, exhibited similar negative attitudes. This highlights the key role of teachers and school principals in countering or perpetuating discrimination by acting as role models.
The report found a strong link between students learning activities at school and having more positive intercultural attitudes. Also, speaking two or more languages was positively associated with awareness of global issues, interest in learning about other cultures, respect for people from other cultures and positive attitudes towards immigrants.
On average across OECD countries, 50% of students reported learning two or more languages at school, 38% reported learning one foreign language and only 12% reported not learning any foreign language at school. The largest share of students (more than 20%) who reported not learning any foreign language at school were observed in Australia, Brunei Darussalam, Malaysia, New Zealand, the Philippines, Saudi Arabia and Scotland. By contrast, in 42 countries, more than 90% of students reported that they learn at least one foreign language at school.
Smart Manufacturing Ecosystems: A Catalyst for Digital Transformation?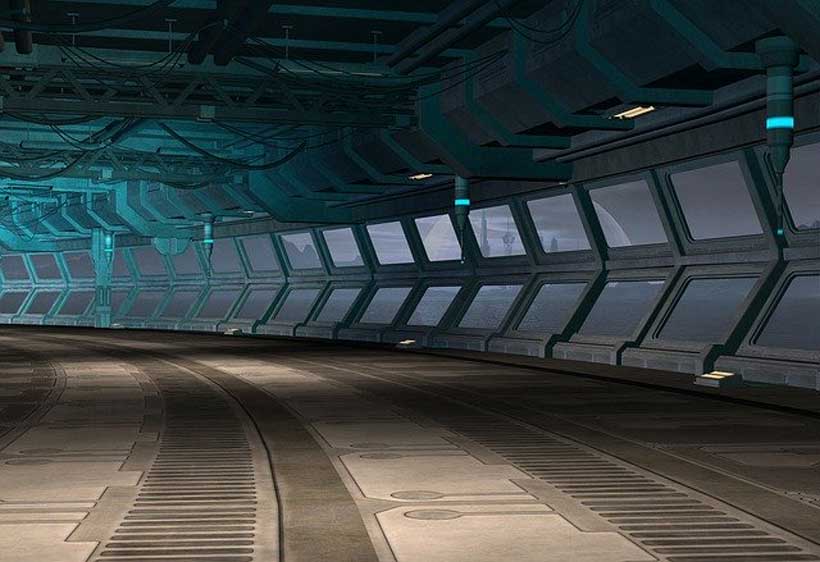 Seventy-five percent of US manufacturing leaders surveyed are most concerned about the ongoing impact of COVID-19 and economic slowdown on operations, and 72% are concerned with meeting profitability goals.
In response, 62% of leaders surveyed are continuing smart factory investments, allocating 20% more to those initiatives than last year.
Manufacturing ecosystems are accelerating digital transformation and results, with early adopters achieving twice the revenue growth, digital maturity and new product/service delivery as their peers.
Eighty-five percent of manufacturers surveyed believe ecosystems are important or extremely important to their competitiveness.
Why this matters
Ongoing disruption and economic hardship caused by the COVID-19 pandemic have increased the urgency for manufacturers to accelerate smart manufacturing initiatives for future competitiveness. Deloitte and the Manufacturers Alliance for Productivity and Innovation's (MAPI) new report, "Accelerating Smart Manufacturing: The Value of an Ecosystem Approach," examines how smart manufacturing initiatives may have been impacted by COVID-19 and suggests an ecosystem approach to help companies stay the course, accelerate digital transformation and drive productivity and performance.
As part of the study, Deloitte and MAPI surveyed more than 850 executives at manufacturing companies across 11 countries in North America, Europe and Asia, representing a factory footprint of approximately 10,000 facilities.
COVID-19 disruption and meeting profitability goals remain the two biggest concerns
More than 70% of manufacturing leaders surveyed are moderately or extremely concerned over the pandemic's ongoing impact on operations, supply and demand, as well as meeting profitability goals. In many ways, this uncertainty emphasizes the growing importance of adopting smart manufacturing initiatives that can drive agility, speed and performance.
Accordingly, investment in smart manufacturing is expected to rise, taking a greater share of budgets
In a separate MAPI CEO survey, 85% of leaders agreed or strongly agreed that investments in smart factories would rise by June 2021, and similarly the "2020 Deloitte and MAPI Smart Manufacturing Ecosystem Study" found 62% of respondents committing to continuing or accelerating investments. Those forging ahead also indicated they are on average allocating 20% more toward smart factory budgets than last year.
Ecosystem-focused manufacturers outperformed across multiple performance metrics
Overall, the study found manufacturers reaching outside their organization to deliberately connect with vendors and service providers are outperforming others and expediting their digital transformation.
Eighty-eight percent of surveyed manufacturers agreed that it is important to work with outside partners, vendors and other companies to fully realize their smart manufacturing and digital goals.
In fact, an analysis of Fortune 500 manufacturers identified that companies with more than 15 strategic alliances registered twice the revenue growth, compared with companies with fewer than 15 alliances.
The study also revealed that ecosystem-focused manufacturers experienced twice the pace of digital maturity and delivery of new products and services; and had operationalized 31% of their projects versus 15% of projects for those still focused internally.
Business leaders widely endorsed ecosystems, highlighting their transformative potential
The study identified four primary ecosystems that support smart manufacturing initiatives: production, supply chain, customer and talent. Analysis of survey responses found the share of manufacturers pursuing or implementing these ecosystems is 68%, 69%, 51% and 41%, respectively. Overall, respondents acknowledged that they valued working with outside partners and having an ecosystem focus:
Eighty-five percent of executives surveyed believe production ecosystems are important or extremely important for competitiveness of their business.
Eighty-five percent of respondents said ecosystems will transform the way manufacturers deliver value and will lead to higher revenue growth and output.
The top benefits cited were "increasing the pace of new products/services delivery" and "increased revenue from products/services."
A playbook to maximize value and minimize risks of ecosystems
Creating an ecosystem for smart manufacturing initiatives is not easy. There are many factors that could hinder companies' efforts to connect with a broader network to advance their key smart manufacturing initiatives, such as coordination difficulties, data protection and cybersecurity concerns, risk of intellectual property theft and highly variable skills and capabilities across factory footprints. The study explores potential approaches to address each challenge and offers a playbook for adoption and implementation.
MSMEs Key to Southeast Asia's Post-COVID-19 Recovery
Strengthening the dynamics of micro, small, and medium-sized enterprises (MSMEs) with innovation and internationalization will be key to revitalizing Southeast Asian economies devastated by the coronavirus disease (COVID-19) pandemic, according to a new report from the Asian Development Bank (ADB).
MSMEs are a critical driving force in Southeast Asian economies, accounting for an average of 97% of all enterprises and 69% of the national labor force from 2010 to 2019. They contributed an average of 41% of each country's gross domestic product over the same period.
"MSMEs in Southeast Asian economies mainly focus on domestic markets and their level of entrepreneurship remain suboptimal. Supporting the development of MSMEs, particularly in technology adoption and participation in global supply chains, will contribute to inclusive growth and aid in recovery efforts from COVID-19," said ADB Chief Economist Yasuyuki Sawada. "We're confident that this new report, Asia Small and Medium-Sized Enterprise Monitor (ASM) 2020, which provides a rich set of data and analyses on MSME development in Southeast Asia pre-COVID-19 pandemic, would become a benchmark in helping design feasible government assistance for MSMEs amid a new normal in the region."
The first volume of ASM 2020, released today at a virtual launch attended by ADB Vice-President for Knowledge Management and Sustainable Development Bambang Susantono, presents a detailed assessment of financial and nonfinancial issues facing MSMEs in Southeast Asia at both the country and regional levels. It also analyses policies and regulations surrounding MSME development and access to finance in each country in Southeast Asia.
Key findings from the report's second volume, to be released on 28 October, examines the impact of COVID-19 on MSMEs in Indonesia, the Lao People's Democratic Republic, the Philippines, and Thailand based on rapid surveys conducted from March to May this year. The challenges faced by MSMEs in the region have been exacerbated by COVID-19, with demand for MSME products and services declining since the onset of the pandemic. This has resulted in layoffs, reduced business operations, and a depressed outlook for the sector. The report explores policy approaches that could support MSMEs during and after the pandemic.
ASM 2020's remaining two volumes will be released by the end of 2020. They comprise a thematic chapter analyzing the impact of fintech-based loans to tricycle drivers in the Philippines; and a technical assessment that will present ADB's new Small and Medium-Sized Enterprise Development Index.