Things of the past, things of the future
There are so many things going through Gail's head at this point in time. By the sea, part natural, part supernatural, it spits driftwood out in the shape of a log, so much life, so much life, so much life.
The river runs through it, asking for the taking. Gail falls, blue, she sleeps the sleep of the dead. The dead do not struggle against all the odds, on their terms to live, they sanction the most beautiful part of their lives, and what was not celebrated in life, was celebrated in death, and in the water, Gail is like a fish. Her father is not a tall man, a cheating man with women on the side, a man's man, he is fading away into autumn, branches are growing out of him, his fingers are an offering to God, sucking up all the clay, and the rain. All Gail wants to do is drain the paradise of the morning, she thinks she's in love, but he's older than she is. Her father, he does not smoke anymore. There's a sadness to the day. Gail swims laps bravely. In her thirties, she swims laps bravely, and when she gets out of the pool, her father towel-dries her hair. The smell of the rain covers her like a wedding veil, and the earth is like a shroud.
Gail takes a warm bath when she gets home. Her father reads one of her fashion magazines looking at the women in lingerie, and bikini tops, and bottoms. She removes all the articles of clothing that she is wearing, lights up a cigarette, sits on the edge of the bath in the nude, and smokes her heart out. She puts her hand in to test the water. Lukewarm. Just right. She slips into the water, mapping her feet out, watching her pink toes. She forgot to put the bath oil in, and the Epsom salts for her sore muscles. She reads poetry in the bath. New Inscapes. She reads about Alan Paton's reformatory boy, and cries, and cries. Her breasts are too small, she sometimes feels she's too short, and all she wants to do is marry this older man, but he already has a wife, and a daughter, and a high-profile career. She thinks she can be the devoted mistress. Quiet, and unseen. Fit to be lover, physical body, dolphin belly, her psyche belonging to the married man, only to him. Gail is pink from her bath.
The feeling of the sexual impulse was so far removed from Gail. All she wanted was for the older man to take her into his arms. To have a child with him. For hm to make love to her, to go for long walks with her by the sea, her sea, the sea of her childhood. The sea inspires madness in her, something vast, something remote, something complicated like loneliness, and fear and anxiety. Gail feels the fear most days. She can't get away from it. She paints her toenails red, listens to rock music blaring from her radio in the room, makes her hair all fluffy. In the eyes of her older man, she wonders if she is sexy. If she is sexy Lolita. She wonders at the gestures Betty Blue makes in that French film, wonders at her sadness. For it seems to Gail that all French women, although they are really beautiful, they are also sad creatures always meeting up with men, giving themselves body, soul, and spirt to them, and then, then the men just let them go.
The men just let them go mad, run around in bisexual relationships, make love to them in front of mirrors in the moonlight. The women end up in a hospital, or an asylum, and the children end up in an orphanage in the rural countryside somewhere, looked after by nuns. That's all sex is, a fold in life, a reminder of a wave that transforms you, vibrations that test you, and gauge how you feel, sparking a kind of short-lived romance in you. There's a hint of youth, of beauty in Gail's face but instead of this making her happy, it makes her feel depressed. She knows she won't have youth on her side forever, and beauty never lasts anyway. Women get cold, more cruel, aloof, and indifferent to the attentions of men, the sexual impulse. Women get old, older, and their beauty dies. There's the aroma of lamb curry wafting out of the kitchen. Gail is reading Mikateko Mbambo's poems now.A girl who goes to Pretoria University.
She's from Zimbabwe, but this is nether here, nor there for Gail. The poems leave her breathless. The poems are like evening blossoms, blossoms of women in the daylight. Gail goes all quiet. The curry burns at the bottom of the pot. She is supposed to watching the curry, so that it doesn't burn at the bottom of the pot. The poems are like the gathering of the elders, the matriarchs, and patriarchs of a village, and they've all come there for a feast. The sangoma is also there to bless the feast. In Mikateko's poetry there's a kind of undergrowth of memory there that exists with the children playing at this feast, becoming conscientized to the world of the adults around them, the kissing games of the older generation of kids, and the adults see the future (as Gail sees her future, and the future of these poems traveling across the world like sunlight, and nerves).They're like amoeba-slime in the adrenaline of a male-world.
And years pass by Gail in minutes, and she thinks of the solitariness of the lone figure of the female sangoma at this feast, and there's blessing too. Blessing in these poems. Afterwards, she washes her hair in the kitchen sink, shaves her legs. It feels as if she is getting her period. The poems are filled with longing, and belonging, the glory days of her youth, of no doubt, Mikateko's youth too. Gail feels very much the innocent. Gail thinks that all poets have lived, and loved. Gail thinks she hasn't lived at all. In her bedroom, she's like a typhoon, in the mornings she wakes up, feels ugly because her older man, (that her father knows about), hasn't called her. It feels as if he's forgotten all about her. She checks her emails, but there's no message from him, and it feels as if she's on her way out of his life for good. She has poetry in her life, to save her from falling from grace, and the poems are like a gun going off.
The wind sighs outside mid-afternoon, Gail puts on a jersey. Her mother is a florist, and works all day until her fingers are numb to the bone, and she feels like death on her feet. She comes home after five in the afternoon, braving peak traffic in her family sedan. It is cold, getting colder still, the sun disappears in the sky, becoming a thing of the past, and a thing of the future. Gail makes tea, takes her gingko biloba, and feeds the tomcats. Inside, after that swim, her stomach muscles feel like a drum. She scrubs the sweet potatoes under the tap in the kitchen sink, until the water runs beautifully clear. Puts them in the oven, because that is the way her mother ate them ever since she was a little girl on the farm in Ladysmith. The earth is black after the rain. The sea is green after the rain, Gail remembers that. The sea is like the sun, old. Gail is quiet, and slow in the afternoon.She's tired. The bath in the middle of the day had made her tired, but at the root of it all, she was a hungry reader.
She thinks she'll find the way home in her lover's arms, but she knows she won't. She jumps a little too far, swears her love to him, she sees starlight, and wonder in his eyes, but that's all there is. That's all that she sees. She swears to her father, that her lover is attentive, and romantic, but it's a half-truth. She feels low. The only thing that she trusts these days is the poetry, and Bessie Head's Maru, Athol Fugard slipping into word-kill, and her heartbeat pulsates every time she reads The Road to Mecca, and she thinks of how handsome Gavin Hood was on the stage when he won the Oscar for Best Foreign Language film. She dreams about Johannesburg, her winters there, her aunt's house freezing even though they lit a fire in the fireplace. They'd roast marshmallows, Gail remembered her snobbish cousins. Too beautiful, too desirable for their own good. They married young, in their twenties.
They had their babies in their twenties. Gail had never been engaged, never had a serious boyfriend, never received wedding, or engagement, or promise ring. In the water, she was platypus. The poems were like brushstrokes to her, opened her up to vulnerability, and intimacy, and the shame of apartheid. The dreams young men had in those days, and the girlsthat wanted to become women, and wives that were deeply unloved, had men for husbands who sought female partners, not just a wife to be kept at home to cook, and clean, barefoot, and pregnant, mopping the kitchen floor. Gail didn't really understand apartheid. She didn't remember it. What was wrong anyway with interracial relationships, Gail felt that she had to apologise for it. As if apartheid had been all her fault. Zuma had spoken about social cohesion. But what did that mean anyway to black people who were the majority stakeholders in South Africa. It stung her. Apartheid shamed her.
It shamed her, how people in the location went without basic necessities, and lived in shacks with tin roofs, and Gail could feel her warm bed, and breakfast, and roasted marshmallows in a fireplace in Coronationville, Johannesburg, swimming towards her, black arms reaching out to her.
Rubbing one of the tomcat's belly, she picked hm up, and kissed his ears, and cuddled him, but she knew that life for black people was filled with shocking despair, traumatic incident, after traumatic incident, and hardship. The pain they felt was like a fire in their belly, their mother tongue.
After all, they had been forced to speak English, to speak broken English at best, to learn English-proper like machines, factory workers, women working on an assembly line, and all she could see was their post-apartheid inferiority, and her earth, and sky, and sea's superiority complex.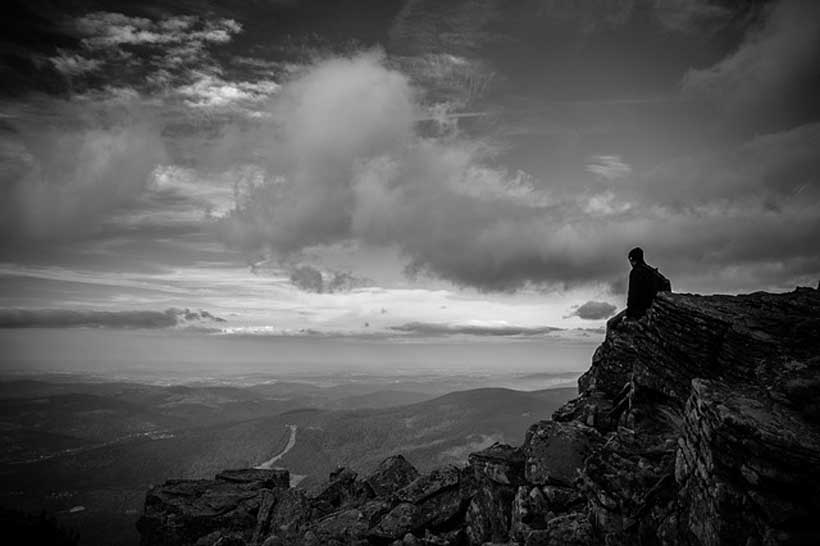 The escalation in the number of teenagers who have suicidal thoughts, attempt suicide and commit suicide has called for a reappraisal of this sad state of affairs. One of the saddest phenomena of the late eighties and nineties in America is the teenage "suicide cluster". Groups which are acquainted with each other and who choose to commit suicide.
Often many reach stressful points in their school lives, underachieving or they become underachievers academically. They fail a standard like matric. There is a failure in getting admission to college, Technikon or university, being unable to get a job and their parents do not have the finances to see to their material and spiritual needs.
These young people come from affluent homes or less financially well of families, from homes with caring parents or form broken homes.
The majority of teenage suicides occur under the influence of alcohol or drugs. In some cases, young would-be suicides do not necessarily have all the symptoms of depression, but could instead be extremely angry, impulsive or reckless. In many cases parents, educators, and friends have no idea of how serious the suicidal intention is until the attempt has been made. The contagious nature of teenage suicide is fuelled by the mass media as people often mimic what they see on television.
Society has become more rootless in the last thirty years with family life becoming more fragile, and in many cases being non-existent. Teenagers have less and less support during the crisis period in their lives.
Recent studies indicate that between 44 to 66 percent of teenagers who attempt suicide come from broken homes. In many cases both parents are working and the teenager is alone at home most of the day.
In many families, there is the existence of severe conflict and there is a lack of communication with the teenager, in addition, the family may be in denial that problems exist in the family. In present day America as well as South Africa, there has been a decline of religious and ethical values. This leaves many teenagers with a spiritual and emotional emptiness. Further, in South Africa promiscuity, child abuse, paedophilia, violence, rape, HIV/Aids, sexually transmitted diseases, and the radio, television, internet and magazines have resulted in a decline in the existence of a personal value system and a value-based educational system. According to Freud, 80% of teenage suicides occur when a youngster is depressed, while the other 20% of teenagers' attempts show impulse disorders, such as excessive anger and acting out. The latter group may threaten suicide in a manner to get their own way.
Most suicidal teenagers have suffered a major loss such as parental divorce, a death in the family, moving, breaking up with a girl (boy) friend, social humiliation or failure in school.
Lack of communication is often the essence of the teenage suicide event. Alarming research reports indicate that teenagers today spend an average of 14 minutes a week talking to their parents. While by the time the teenager matriculates he or she will have spent 15, 000 hours in front of the television.
The abuse of drugs and alcohol has also increased the teenage suicide rate. There is no doubt that alcohol and drugs contribute to the rapid increase in teenage suicide rate by lowering impulse control, increasing depression and impairing educational and social successes.
The pressures on our children, especially teenagers are tremendous. Are we only to pay heed when there are more teenage pregnancies, an increase in the incidence of HIV/Aids, greater stress and an inability to cope? Add to this the greater incidence of substance abuses such as alcohol and drug addiction, more suicide attempts, more successful suicides and the destruction of the fabric of the future for our children in a non-racial democratic South Africa.
The mental health of children and adults in any society is essential for its happiness and wellbeing. All South Africans must acquaint themselves with all aspects of depression so that they can play a role in fighting teenage suicide.
The forgotten world of female silence (around issues of mental cruelty and abandonment)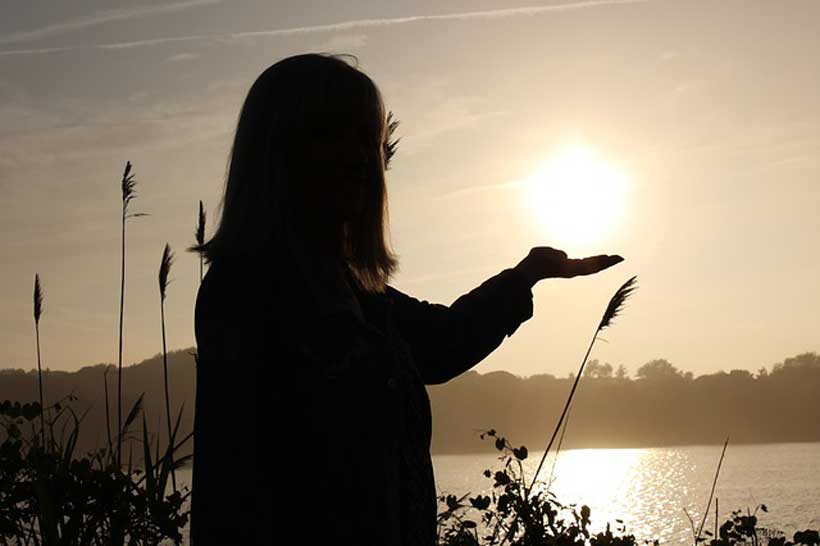 I think of victims of abuse. Have I been a victim of abuse all of this time, all of these twenty years? Father says I have to go to work now. Not for the first time, I was the last solar runaway hiding under the sun. I would drink cinnamon milk. Imagining it to be the elixir of winter's sure footing's split personalities. Here is the news that still frightens me to death. My father's death. My mum's death. I feel little and lost and empty without the awareness of their love. It is Saturday. It erodes me to a small death. Breaks into my grateful light. Into this cocoon that guides me, that enters me. It has been a long, and boring day. There are angels that surround me now. I have fallen in love. Imagining the birds singing opera. I think of my life without books, without writing. It would have been no life. I think of survivors of abuse. Victims of abuse. How am I one of them paid in full, secure in the knowledge that I too will face death head-on one day. I have started to wear my hair like Woolf. Think of the hours of silence that pass me by. Itis much too late to have friends now. Sit around a table, give thanks, and partake of a meal in a fancy restaurant. I think of my first love. He is gone. He is gone. Like the blue in the sky, and the eyes of the cloud people who move like salmon in the air. I no longer wish to be centred in the bloom of youth. I am no longer perfect. Can't get the stink out of this human stain. I feel so animal. I feel this trauma so electric.
Surrounded by a band of mercy, and older women whom I have disappointed. My sister is in Berlin for Christmas this year. Thinks she of me, does she miss me, is she proud of me, or is this goodbye? This is a prayer, an innocent prayer. This is a holy prayer. I think of the men in my life. They have all moved on by now. I am just messenger now. Poet. He has taken my sister away from me into the world of the Germans. Does he love her? Has he fallen in love with her? The world takes away everyone from me that I love. Give her back to me, Berlin. I love her so. But it has all come to me too late. So, I turn to prayer, and ask for the gorgeous price of health. The one I love is gone. Sister, and daughter walking on Rilke's cobblestones. All I have are her songs. Listening to her music collection is like an input into her heart. I bless her. Let her remain vigilant, and loved, always, always. I take the sword and swallow it. I take the pain. My sister is dazzling and profound and urgent in her all of her requests and invitations towards the opposite sex. She is independent and wealthy. I am an artist. I struggle. I live in poverty. There's a fragility to my happiness, and a frailty to madness. I think of all forms of violence. Think of taking my life again. Cannot see another way out.
My sister's rescue dog Zooey rests her head on my knee. My sister is a sexual being, and there is something divine about this. About having this energy. She is both sensuous and loving, ardent and adored, thoughtful showcase and talent when it comes to choosing her lovers. I have none. I am not a sexual being. I am a meteor, pale fire in my eyes, I am acting, I am also fake, and monstrous in my behaviour with the ones I love. I am reductive. I am oppressor. It is my sister that I oppress. I only wish to emancipate myself through her. Live vicariously through, but that is no life to live whatsoever. I want to love, but I have left it too late in my life. I want to have cherished friendships in my life, but I am like spring. Here, and then gone again. I have fears. I have doubts. I have insecurities. I have anxieties. I am a triple threat to any man.
All I want is a kiss. All I want is a kiss. But then I will be done for. I got fat, then I got old. I got unattractive, lost the weight, and then became attractive. But what do I do with all of this newfound attention, and pleasure? I have fought pleasure all my life. It is not of my own doing. It came from childhood. Awkward chapters of childhood. All I ever wanted was to be beautiful. I thought that that would be enough. All I ever wanted was to be a sexual creature, a wife, and mother, a loving spouse, and supportive partner. I have failed miserably, miserably, miserably at being a woman. It is just so sad. And then I think of the origins of the Khoi in the Eastern Cape's Kat River Settlement. Religion and doctrine, church and indoctrination, baptism and not being baptised. Accepted by Christ, and not being accepted by Christ. They are my origins too. I am Khoi. I am Krotoa.
Symptoms of depression: As told by Dr Ambrose Cato George to Abigail George
What is depression
Life in South Africa can result in us having good and bad feelings. Sometimes we feel happy and sometimes we feel sad. However, when these sad feelings carry on for longer periods and interfere with the person's ability to perform his responsibilities at home and at work, then that person could be suffering from a serious illness namely depression.
I have suffered from depression for the majority of my adult life. During this time, I have experienced much pain and suffering from the illness that affected all aspects of my life. There were many times that thoughts of suicide were constantly in my mind.
But I persevered and have lived to tell my story, a story of hope and happiness. Over the years I have learned to cope, by looking out for the signs of depression and getting immediate treatment for it.
The signs are important to all South Africans since we all confronted by stressors such as crime, violence, family abuse, rape, HIV/Aids, unemployment, retrenchment and the like.
I invite you to follow the signs of depression with me, the educator.
Slowing down
It is difficult to become aware that you are slowing down. I take action when I become less active at home and at work. I lost interest in the learners and what they were doing. This had to be a sign to family and co-workers that something was wrong with me.
Lack of interest and motivation
I lost complete interest in what was expected of me as an educator. There was no clarity in my thoughts to the extent that I could not see any good in what I had experienced in the past.
Extreme tiredness
This was one of the most difficult features of my depression to handle. I felt tired on waking in the morning and had no energy to see me through the day. If you are an active individual and you become slowed down by tiredness you need urgent medical attention.
Sleeping problem
As soon as my pattern of sleep is disrupted, I take immediate action. Waking up in the early hours of the morning and taking a long time to fall asleep means trouble of insomnia. See a doctor immediately.
Poor concentration and memory
This factor had a very painful effect on me as an educator. It was very difficult for me to concentrate in order to prepare my lessons. It was ever more difficult to present it to the class.
Disturbance with the appetite
Depression goes hand in hand with one eating too much or too little. With my depression, I lost my appetite to the extent that I stopped eating. The desire and need to eat was completely absent. This situation is very serious as it could lead to other physical ailments and even destroying yourself.
Suicidal thoughts
Frequent thoughts about death and dying and particularly suicidal thoughts need drastic action. When I was thinking about suicide, I contacted members of my support group immediately.
Gloom
My mood and daily vision, which had been bright, can become dark and dismal. Going to bed at night was a frightening experience as I hoped I would never wake up. Action need to be taken immediately.
Reduction in sex drive
It is a serious problem, which must be handled with insight, understanding and maturity.
Worthlessness
When I am very depressed, I am overcome with a feeling of hopelessness and worthlessness. The large classes, the undisciplined pupils, poor motivation and lack of concentration gave me a sense of hopelessness. I felt that there was no way out. I then knew I needed help.
Loss of self-esteem
When I start feeling no good and think that I am a failure, I realise that I am on the road of a bout of depression.
Throughout my years as a depression sufferer, I have been sensitive to the signs, which I have mentioned above.
From a medical point of view, a person can be considered depressed, if they have at least five of the signs mentioned above. Everyone must take swift action when they, a friend or a colleague is affected by depression. You can learn to cope with depression. There is hope.