Leading Organizations Don't Just Have a Data Strategy, They Have a Data Trust Strategy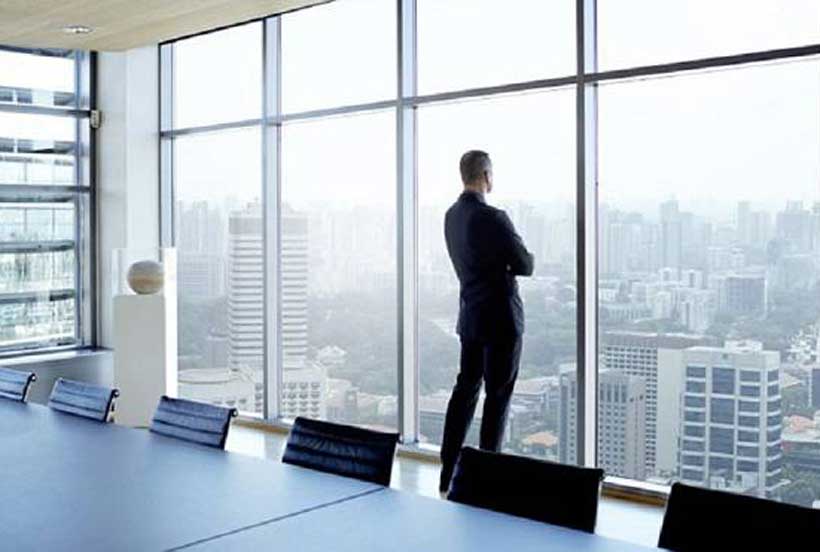 PwC's Digital Trust Insights: Data Trust report analyzes a small group of companies that are leading the way in building trust in data, and offers a guide for others looking to improve their ability to extract value from their data in a secure and ethical way.
Today, companies that don't have a formal process for valuing their data assets are in the minority. 72 percent of more than 3,500 respondents in PwC's Digital Trust Insights survey said their organization already has one. Of the survey respondents who have a formal process for assigning value to their data, 37 percent involve the data privacy team consistently in the process. They are the data trust pacesetters.
Data trust pacesetters stand out
The one thing in common the Digital Trust Insights survey found with data trust pacesetters is: They are skillful at valuing and using data to improve their bottom line. Among pacesetters, 61 percent have developed plans for using data to make their operations run smarter and faster, compared with just 46 percent of all companies. As a result, they are three times more likely to see ROI (24 percent) than the rest (7 percent).
Another way they stand out is how they deal with challenges. As data has multiplied, so have regulations to protect privacy and data. Data trust pacesetters see regulations as an opportunity rather than a roadblock. They can create trust within an organization and ensure that data is centralized, which encourages collaboration. More than three-fourths of the pacesetters surveyed said regulations help make their business operations run smoother and faster.
Why the data privacy team should be involved in data valuation
The value of customer data—profiles, transactions, preferences and behaviors—is wholly determined by the organization that owns and uses the data, and will change depending on the context, or what they want and are able to do with it.
Assigning value to data is an important discipline to master and having a data privacy team can help put a value on an organization's data. Possession and use of data create responsibilities, which in turn affect its ultimate value to the organization.
Many regulations now specify the way data needs to be handled (which adds compliance costs), the limits on the use of data (which reduces commercialization potential), and the consequences of losing data or allowing it to be breached (which increases risks and associated costs).
Five traits of data trust pacesetters
Our analysis shows pacesetters stand out in five distinct areas.
Consistently involve the data privacy team when valuing data. New data-driven solutions bring new vulnerabilities. By incorporating risk management into their data development efforts, pacesetters can identify potential problems and help protect against them before catastrophe strikes.
Routinely value data. Pacesetters not only effectively assign value to data, they also establish processes to ensure that value is applied consistently across data sets.
Adopt leading practices in the ethical use of data. They adopt a value-based approach to data, which also means keeping only the data they need and eliminating the rest. Pacesetters have defined responsibilities across the organization to ensure data's ethical use.
Embrace leading practices in data engineering. Pacesetters create design tools that incorporate security and privacy into their systems, products and services. They create comprehensive data maps for risk assessments and controls testing, and they are continually monitoring the changing value of their data and reassessing the appropriate level of protection needed. Pacesetters also actively govern third-party vendors to ensure they adhere to the required standards for data handling, security and privacy.
Form a collaborative team with the authority to act. Data pacesetters build cross-functional data governance teams to understand the data and develop processes for using it ethically. Data trust pacesetters bring the value creators (from the business side) and value protectors (from the risk, IT, and cybersecurity sides) together to develop data policies and practices that meet the needs of customers, employees, and regulators, as well as the business.
Evaluating and learning from the pandemic response
The COVID-19 pandemic is testing the strengths and exposing the weaknesses of governments, defence, security forces and the private sector in their crisis preparedness and response. In order for future responses to be more robust and resilient, governments will need to understand how these actors collaborate and map leadership priorities.
PwC's new report, "Evaluating and learning from the pandemic response," identifies the connections and chains of command that government institutions and private entities need to implement to work effectively against the complex threats of the 21st century. It offers a structured approach to mapping these links between institutions to determine any weaknesses. Contributors to the report include Malcolm Brown, former Deputy Minister of Public Safety in Canada; Sir Craig Mackey, former Deputy Commission of the Metropolitan Police Service in London; and Peter Van Uhm, retired general and former Chief of Defence of the Netherlands.
Using PwC's Security Ecosystem Assessment Map (SEAM) framework, developed by experts in the defence and security fields, leaders can examine the ways in which their organisations must adapt to changing situations and connect with other entities to improve future responses to crises.
George Alders, of PwC's Global Government Security Sector, says:
"The world of police work and the crimes they must tackle is changing and evolving as technology drives new types of crimes and societal behaviours. Amid this transformation, during the COVID-19 pandemic, police are being asked to do even more – enforcing social distancing, restrictions on movement between countries, even the wearing of face masks. In order to meet the challenges of a pandemic and whatever the next new threats may require, police and security services will need to develop more collaborative ways of working to keep citizens safe."
Terry Weber, of PwC's Global Government Defence Sector, says:
"The response to the COVID-19 pandemic was uncharted territory in many respects and was the ultimate test of trusted institutions to be agile and flexible in the face of immense pressure. Applying a structured approach to evaluating where these institutions succeeded and where they fell short will help all players in the ecosystem continue to respond appropriately to the ongoing crisis and prepare for the next threat, whatever it may be."
Malcolm Brown, Senior Strategic Advisor, PwC Canada, says:
"This pandemic is far from over. Governments will be challenged to meet the needs of citizens as economies re-open, employees return to work, international travel resumes, and health and social care systems reassess their capacities in the face of fluctuating COVID-19 infection rates.The mapping process we've developed for identifying what is working well and what is not can help leaders make the right decisions and investments to keep their citizens safe now and be better prepared for the next phase of the pandemic or the next crisis that awaits us."
Summer 2020 Economic Forecast: An even deeper recession with wider divergences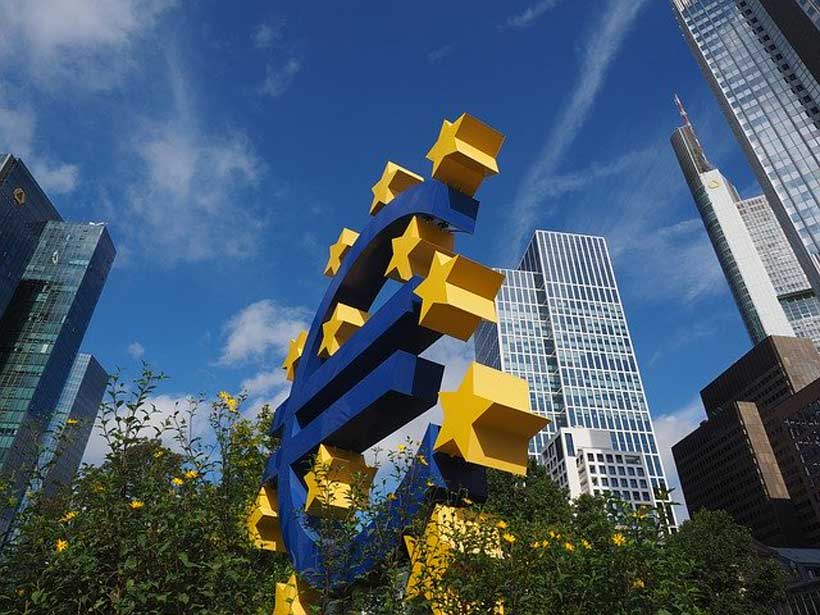 The EU economy will experience a deep recession this year due to the coronavirus pandemic, despite the swift and comprehensive policy response at both EU and national levels. Because the lifting of lockdown measures is proceeding at a more gradual pace than assumed in our Spring Forecast, the impact on economic activity in 2020 will be more significant than anticipated.
The Summer 2020 Economic Forecast projects that the euro area economy will contract by 8.7% in 2020 and grow by 6.1% in 2021. The EU economy is forecast to contract by 8.3% in 2020 and grow by 5.8% in 2021. The contraction in 2020 is, therefore, projected to be significantly greater than the 7.7% projected for the euro area and 7.4% for the EU as a whole in the Spring Forecast. Growth in 2021 will also be slightly less robust than projected in the spring.
Valdis Dombrovskis, Executive Vice-President for an Economy that works for People, said: "The economic impact of the lockdown is more severe than we initially expected. We continue to navigate in stormy waters and face many risks, including another major wave of infections. If anything, this forecast is a powerful illustration of why we need a deal on our ambitious recovery package, NextGenerationEU, to help the economy. Looking forward to this year and next, we can expect a rebound but we will need to be vigilant about the differing pace of the recovery. We need to continue protecting workers and companies and coordinate our policies closely at EU level to ensure we emerge stronger and united."
Paolo Gentiloni, Commissioner for the Economy, said: "Coronavirus has now claimed the lives of more than half a million people worldwide, a number still rising by the day – in some parts of the world at an alarming rate. And this forecast shows the devastating economic effects of that pandemic. The policy response across Europe has helped to cushion the blow for our citizens, yet this remains a story of increasing divergence, inequality and insecurity. This is why it is so important to reach a swift agreement on the recovery plan proposed by the Commission – to inject both new confidence and new financing into our economies at this critical time."
Recovery expected to gain traction in second half of 2020
The impact of the pandemic on economic activity was already considerable in the first quarter of 2020, even though most Member States only began introducing lockdown measures in mid-March. With a far longer period of disruption and lockdown taking place in the second quarter of 2020, economic output is expected to have contracted significantly more than in the first quarter.
However, early data for May and June suggest that the worst may have passed. The recovery is expected to gain traction in the second half of the year, albeit remaining incomplete and uneven across Member States.
The shock to the EU economy is symmetric in that the pandemic has hit all Member States. However, both the drop in output in 2020 and the strength of the rebound in 2021 are set to differ markedly. The differences in the scale of the impact of the pandemic and the strength of recoveries across Member States are now forecast to be still more pronounced than expected in the Spring Forecast.
An unchanged outlook for inflation
The overall outlook for inflation has changed little since the Spring Forecast, although there have been significant changes to the underlying forces driving prices.
While oil and food prices have risen more than expected, their effect is expected to be balanced by the weaker economic outlook and the effect of VAT reductions and other measures taken in some Member States.
Inflation in the euro area, as measured by the Harmonised Index of Consumer Prices (HICP), is now forecast at 0.3% in 2020 and 1.1% in 2021. For the EU, inflation is forecast at 0.6% in 2020 and 1.3% in 2021.
Exceptionally high risks
The risks to the forecast are exceptionally high and mainly to the downside.
The scale and duration of the pandemic, and of possibly necessary future lockdown measures, remain essentially unknown. The forecast assumes that lockdown measures will continue to ease and there will not be a 'second wave' of infections. There are considerable risks that the labour market could suffer more long-term scars than expected and that liquidity difficulties could turn into solvency problems for many companies. There are risks to the stability of financial markets and a danger that Member States may fail to sufficiently coordinate national policy responses. A failure to secure an agreement on the future trading relationship between the UK and the EU could also result in lower growth, particularly for the UK. More broadly, protectionist policies and an excessive turning away from global production chains could also negatively affect trade and the global economy.
There are also upside risks, such as an early availability of a vaccine against the coronavirus.
The Commission's proposal for a recovery plan, centred on a new instrument, NextGenerationEU, is not factored into this forecast since it has yet to be agreed. An agreement on the Commission's proposal is therefore also considered an upside risk.
More generally, a swifter-than-expected rebound cannot be excluded, particularly if the epidemiological situation allows a faster lifting of remaining restrictions than assumed.
For the UK, a purely technical assumption
Given that the future relations between the EU and the UK are not yet clear, projections for 2021 are based on a purely technical assumption of status quo in terms of their trading relations. This is for forecasting purposes only and reflects no anticipation nor prediction as regards the outcome of the negotiations between the EU and the UK on their future relationship.
Background
This forecast is based on a set of technical assumptions concerning exchange rates, interest rates and commodity prices with a cut-off date of 26 June. For all other incoming data, including assumptions about government policies, this forecast takes into consideration information up until and including 30 June. Unless policies are credibly announced and specified in adequate detail, the projections assume no policy changes.
The European Commission publishes two comprehensive forecasts (spring and autumn) and two interim forecasts (winter and summer) each year. The interim forecasts cover annual and quarterly GDP and inflation for the current and following year for all Member States, as well as EU and euro area aggregates.
The European Commission's next economic forecast will be the Autumn 2020 Economic Forecast which is scheduled to be published in November 2020.
Urgent action needed to stop jobs crisis becoming a social crisis
The Covid-19 pandemic is turning into a jobs crisis far worse than the 2008 crisis. Women, young people and workers on low incomes are being hit hardest, according to a new OECD report and unemployment statistics released today.
The OECD unemployment rate edged down to 8.4% in May 2020, after an unprecedented increase of 3.0 percentage points in April, to 8.5%, the highest unemployment rate in a decade. In February 2020, it was at 5.2%. The number of unemployed people in the OECD area stood at 54.5 million in May. The lack of variation between April and May is the result of contrasting trends. On the one hand, in the United States, as the economy started to re-open, many furloughed workers went back to work, even as other temporary layoffs became permanent. On the other hand, unemployment is increasing or risks becoming entrenched in many other countries.
The OECD Employment Outlook 2020 says that, even in the more optimistic scenario for the evolution of the pandemic, the OECD-wide unemployment rate may reach 9.4% in the fourth quarter of 2020, exceeding all the peaks since the Great Depression. Average employment in 2020 is projected to be between 4.1% and 5% lower than in 2019. The share of people in work is expected still to be below pre-crisis levels even at the end of 2021.
Initial public support has been unprecedented in scale and scope, notably through the expansion of job-retention schemes that allow employers to cut the hours their employees normally work while receiving financial support for these unworked hours. Total hours worked have plummeted, falling ten times faster in the first three months of the current crisis than they did in the first three months of the 2008 global financial crisis, in OECD countries for which data are available.
Speaking ahead of a special OECD Roundtable Ministerial Meeting on Inclusion and Employment policies for the Recovery – chaired by Spain's Minister of Inclusion, Social Security and Migrations, Mr. José Luis Escrivá – OECD Secretary-General Angel Gurría said: "Building on the swift and decisive initial response to the Covid-19 crisis, countries now need to do everything they can to avoid this jobs crisis turning into a full-blown social crisis. Macroeconomic policies must remain supportive through the crisis to minimise the risk of a prolonged slump and a lost generation of young people whose labour market prospects are durably harmed. Meanwhile, reconstructing a better and more resilient labour market is an essential investment in the future of the next generations."
People on low incomes are paying the highest price. During the lockdown, top-earning workers were on average 50% more likely to work from home than low earners. At the same time, low-income workers were twice as likely to have to stop working completely, compared to their higher-income peers.
Women have been hit harder than men, with many working in the most affected sectors and disproportionately holding precarious jobs. The self-employed and people on temporary or part-time contracts have been particularly exposed to job and income losses. Young people leaving school or university will struggle to find work and face the risk of long-term damage to their earnings potential.
The Outlook provides a series of recommendations for where countries should focus their efforts to help people and firms through the crisis and reduce the long-term impact.
In the short term, continued support for some sectors still affected by containment measures remains vital to protect jobs and well-being. But it is important to target support to those most in need, while fostering the incentives to go back to work safely for those who can and supporting firms hiring new workers. This is vital to avoid the scars of prolonged joblessness and inactivity. Businesses, especially small ones, will need support to implement health and safety practices in the workplace.

As prospects of quickly finding new work will remain poor for many, some countries should extend unemployment benefit durations to prevent jobseekers from sliding too quickly into much less generous minimum income benefits. Emergency support for the self-employed should also be re-assessed to improve targeting, restore incentives and ensure fairness.
In the medium term, countries should address the structural gaps in social protection provisions that the crisis laid bare. This will involve strengthening adequate income support for all workers, including the self-employed, part-time and other non-standard workers. Firms must also repay the trust governments have invested in them during the emergency phase of the COVID-19 crisis by keeping their workers to the extent possible and investing in their skills. To ensure no one is left behind in the recovery, extending support for vocational education and training is crucial, as well as leveraging social dialogue and collective bargaining to enhance the resilience of the labour market.