ADB, WEF to Support ASEAN Hub for Sustainable Development Investment Partnership
The Asian Development Bank (ADB) and the World Economic Forum (WEF) today signed an agreement to accelerate the flow of public and private finance into sustainable infrastructure in Southeast Asia through an Association of Southeast Asian Nations (ASEAN) hub for the Sustainable Development Investment Partnership (SDIP).
The agreement, which will support the achievement of the Sustainable Development Goals in the region, was signed at the World Economic Forum's Annual Meeting of the Global Future Councils in Dubai attended by ADB Director General for Southeast Asia Mr. Ramesh Subramaniam as a member of the Global Future Council on Development Finance and WEF's Mr. Justin Wood, Head of Regional Agenda Asia Pacific and Member of the Executive Committee.
SDIP, established at the United Nations Conference on Financing for Development in July 2015 in Addis Ababa and hosted jointly by WEF and the Organisation for Economic Co-operation and Development, has adopted a regional approach and founded the SDIP ASEAN Hub to mobilize sustainable investments in emerging and developing economies, with the goal of facilitating systemic changes in development financing.
"As Southeast Asia faces a huge financing gap in sustainable infrastructure, it is vital to expand the use of private capital funds, which can also bring advanced technologies and management efficiencies to development financing," said Mr. Subramaniam. "In particular, we need to accelerate the use of public and private financing to build climate-resilient infrastructure and provide equitable and environmentally and financially sustainable growth that the region needs."
"Under the agreement, ADB and the Forum will support the ASEAN Hub's efforts to develop a strategy and a list of activities, including knowledge sharing among public and private sectors and policy proposals for areas needing development finance. Supporting local decision making with global best practices is key to boosting the flow of capital into investments that advance sustainable development, including important infrastructure projects," said Mr. Wood. "The ADB–World Economic Forum agreement will allow SDIP's ASEAN Hub to expand its capacity to work with diverse stakeholders, including international financiers, development finance institutions, private funds, and governments, to create the conditions for increasing and accelerating sustainable investments in ASEAN."
The World Economic Forum, committed to improving the state of the world, is an international organization for public–private cooperation. WEF engages the foremost political, business, and other leaders of society to shape global, regional, and industry agendas.
ADB, Gulf PD Sign Deal to Build 2,500 MW Power Plant in Thailand
The Asian Development Bank (ADB) and Gulf PD Company Limited (Gulf PD) today signed a $180 million agreement to build and operate a 2,500-megawatt (MW) combined cycle gas turbine power plant in the Rojana Rayong 2 Industrial Park of Thailand's Rayong Province, about 150 kilometers southeast of Bangkok.
Gulf PD is owned by Independent Power Development, a joint venture between Gulf Energy Development Public Company Limited (GED) and Mitsui & Co., Ltd. (Mitsui).
ADB's support is composed of a regular loan of $50 million and a B loan of up to $85 million. ADB will also mobilize $45 million through the Leading Asia's Private Infrastructure Fund (LEAP), established in 2016 and supported by the Japan International Cooperation Agency. ADB signed the loan agreement with its cofinanciers—the Japan Bank for International Cooperation and 12 other international and local commercial banks—playing an anchor lender role in the project by catalyzing up to $764 million in commercial cofinancing. The B loan will be funded by Singapore's Oversea-Chinese Banking Corporation and Germany's DZ Bank.
The agreement for the Eastern Economic Corridor Independent Power Project was signed by ADB Deputy Director General for Private Sector Operations Mr. Christopher Thieme and the CEO of GED Mr. Sarath Ratanavadi at a ceremony in Bangkok.
"The project will build the fourth-largest power plant and one of the largest combined cycle gas turbine power plants in Thailand, which will be key in the Eastern Economic Corridor (EEC) development plan, considered as the prime economic growth driver for the country until 2028," said Mr. Thieme. "ADB is proud to play an essential role in this transaction, which will help provide reliable power to industry and households and boost Thailand's economic growth and development prospects. We are particularly pleased to bring in additional cofinanciers to this transaction through our B loan program and LEAP, since the financing gap will be one of the major challenges for the success of the EEC development plan."
The plant will be fully operational by 2024, delivering at least 16,000 gigawatt-hours of electricity to users. With the state-of-the-art combined-cycle gas turbine technology to be used at the plant, the project will mean 1 million fewer tons of carbon dioxide is emitted every year compared with current electricity grid emissions. The plant will be integral to sustaining Thailand's energy security given that more than 8,500 MW of generating capacity—equivalent to about 20% of current national energy capacity—of aging power plants will be retired between 2020 and 2025.
Gulf PD was established in 2012 to develop, construct, own, and operate the 2,500 MW power plant. GED is a leading power generation company with the largest portfolio of contracted power purchase agreements in Thailand. Mitsui, established in 1947, is one of Japan's largest trading companies involved in the development of more than 74 power projects globally.
UNICEF reports uneven progress in 30 years of child rights treaty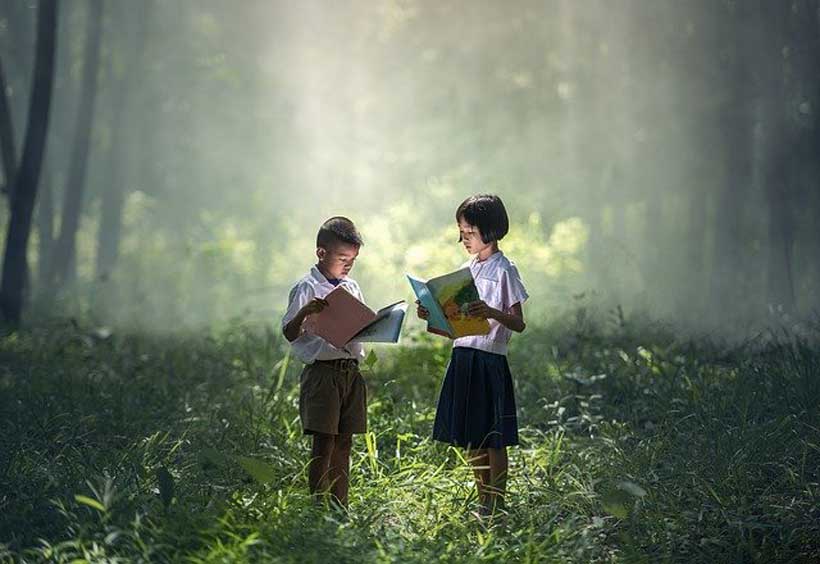 Although the world has made historic gains over the past three decades in improving children's lives, urgent action is required if the poorest children are to feel the impact, a new UN report published on Monday warns.
The study by the UN Children's Fund (UNICEF) calls on countries to recommit to promises made under the Convention on the Rights of the Child, adopted 30 years ago.
Henrietta Fore, UNICEF Executive Director, noted that while increasing numbers of children are living longer, better and healthier lives, the odds continue to be stacked against the poorest and most vulnerable.
"In addition to the persistent challenges of health, nutrition and education, children today have to contend with new threats like climate change, online abuse and cyberbullying," she said.
"Only with innovation, new technologies, political will and increased resources will we help translate the vision of the Convention on the Rights of the Child into a reality for all children everywhere."
Uneven progress, emerging threats
The Convention on the Rights of the Child is the most widely and rapidly adopted international treaty in history, and has been ratified by more than 190 countries.
It acknowledges childhood, which lasts through age 18, as a special time in which children must be allowed to grow, learn, play, develop and flourish with dignity. 
UNICEF reported that since its adoption, the global rate for under-five mortality has dropped by around 60 per cent, while the proportion of undernourished children has almost halved.
The Convention has also influenced numerous constitutions, laws and policies that reflect its guiding principles, which include non-discrimination, the right to protection and acting in the best interests of the child.
However, the report shows that progress has not been even.
UNICEF said the world's children continue to confront age-old threats while new hazards loom over their future.
The poorest children are still likely to die from preventable causes before reaching their fifth birthday. Millions of the most disadvantaged are still at risk due to poverty, discrimination and marginalization. At the same time, cases of the childhood killer measles are on the rise as immunization coverage rates have slowed down since 2010.
Progress in education also is dismal. The report reveals that the number of primary level children out of school has remained static for more than a decade.
"Many of those who are in school are not learning the basics, let alone the skills they need to thrive in today's economy," UNICEF added.
In recent years, young people have been speaking up and calling for action to address climate change. UNICEF said they are the ones most at-risk.
"Rapid changes in climate are spreading disease, increasing the intensity and frequency of extreme weather events, and creating food and water insecurity. Unless urgent action is taken, the worst for many children is yet to come," the UN agency warned.
Inclusive dialogue planned
UNICEF believes that where there is political will and determination, children's lives improve, as documented by the report, which has been released ahead of World Children's Day on 20 November.
The study calls for more data and evidence to accelerate progress and advance child rights, alongside recommendations such as involving young people in creating solutions.
UNICEF will use the coming 12 months to promote an inclusive global dialogue aimed at making the promise of the convention a reality for all children.
As Ms. Fore, the UNICEF chief, stated: "The Convention stands at a crossroads between its illustrious past and its future potential. It is up to us to recommit, take decisive steps and hold ourselves accountable."
Kenyan students learn about environmental law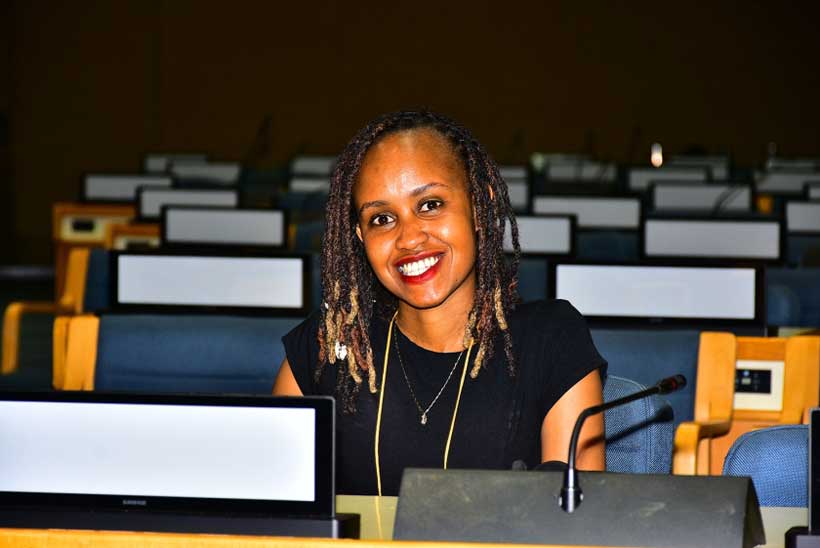 In our globalized world, environmental threats require effective responses that promote peace, justice, development and the fulfilment of environmental and human rights. This is the responsibility of everyone; and we all have the right to be involved. We are all the leadership that the planet needs.
That's what a group of Kenyan students were told in October 2019 when they participated in a lecture at the UN Environment Programme (UNEP) on international environmental law.
UNEP promotes a shared sense of environmental governance by building the capacity of those who affect the rules, policies and institutions that shape how humans interact with the environment.
UNEP experts spoke to students on basic governance and enforcement of international environmental law. International environmental law can involve many countries, as it does with the Paris Agreement, or a few countries, such as a regional environmental treaty. Sources of international environmental law can cover varied goals, such as the Convention on Biological Diversity, or be specific to a certain issue, such as the Agreement on the Conservation of Albatrosses and Petrels. We need international environmental law because many environmental problems are transboundary, regional or global in scope, and solutions require international cooperation and the adoption of common standards.
The students and UNEP experts deliberated over the weaknesses and strengths of international environmental laws and discussed how students could get more involved in tackling the issues. Students described the lecture as very useful and said that they were challenged to think of new and different aspects of environmental law.
Topics discussed included the divergent responsibilities of various groups regarding environmental governance and biotechnology, the principle of common but differentiated responsibility, and plastic pollution and lessons from the plastic ban in Kenya.
To ensure that this learning continues outside the lecture theatre, the UNEP team shared learning resources with the students.
James Nyaro, a lecturer at the Kenyatta University, said on behalf of the institution: "You let us ask you questions… and responded to them comprehensively… and we cannot thank you enough."
What should I know about international environmental law?
When states work together to create and implement international environmental law, great things can be achieved. The ozone layer is currently on track to heal completely in our lifetime and this will save two million people each year by 2030 from skin cancer. This success is due to international environmental law through the Montreal Protocol: an environmental treaty.
As everyone has the right to be involved in environmental management, we should all have a basic understanding of the laws that govern us. Countries are individually responsible for deciding and applying international environmental laws, yet the average citizen can be far removed from the processes involved in their development and implementation. As citizens, we should influence the progression and enforcement of international environmental law to ensure that it effectively tackles the issues we face. UNEP encourages everyone to learn what international environmental laws apply to their states through InforMEA. Knowledge is the first step towards creating environmental laws that work for us.
On 23 October 2019, postgraduate students from the School of Security, Diplomacy and Peace Studies at Kenyatta University were introduced to international environmental law by UNEP experts.