Rise of civilisationalists forces rethink of sovereign nation state
Shaping a new world order is proving to be about a lot more than power.
The rise of the civilizational state and of civilizational rather than national leaders is calling into question the concept of sovereign nation states.
That is evident in the consequences of the civilizationalist assault on minorities ranging from the Kurds in Syria and Turkey to Muslims in China, India and Myanmar to Islamophobia and mounting anti-Semitism in the United States, France and Hungary as well as sectarianism in the Middle East.
Democracies legally enshrined yardsticks of non-discrimination and equality irrespective of creed, ethnicity, colour, gender and religion but never succeeded in truly enforcing those principles.
As a result, civilisationalism's assault spotlights the long-standing failure of the nation state, evident from the moment it was conceptualized by the 1648 Treaty of Westphalia, to give true meaning to guaranteeing the security, safety and rights of all its inhabitants irrespective of creed, colour, race, ethnicity, faith or gender.
The rise of a critical mass of civilizational leaders, including China's Xi Jinping, Myanmar's Win Myint, India's Narendra Modi, Russia's Vladimir Putin, Hungary's Victor Orban and US president Donald J. Trump makes a rethink inevitable not only of the functioning of democracy but also of the concepts of the nation state and sovereignty that have structured world orders for close to 500 years.
Many of these leaders conceive of their societies and/or states as defined by civilization and its reach into akin Diaspora communities rather than by legally recognized borders, population within those borders, and language.
Civilisationalism has allowed China to extend its reach in the South China Sea beyond internationally recognized borders at the expense of other littoral states as well as to Diaspora communities across the globe.
It also provided the basis on which China has so far successfully imposed its views on others whether its acceptance of its one-China policy or silence, if not acquiescence, in repression in Xinjiang.
Civilisationalism has further enabled Russia to recognize breakaway states in Georgia, annex Crimea, and spark violent conflict in eastern Ukraine.
In some ways, the nation state, designed to put an end to religious wars in Europe, paved the way for a revival of civilisationalism by godfathering exclusionary politics that were based on a determination of who belonged and who did not belong to a nation, a question which civilisationalism answers by legitimizing supremacism, racism and prejudice.
From the outset, newly conceived European nation states sought to build nations by not fully embracing those it believed were not truly part of their nation.
The nation state's exclusivity, rather than as a result of the Westphalia treaty pulling the curtain on an era of European wars, sparked another round of armed conflict intended to fortify newly found national identities.
Today, reconceptualization of the nation state and the notion of sovereignty has become an imperative with civilisationalism adopting exclusivity as its battle cry and the nation state's centuries-long inability and unwillingness to negotiate mutually workable arrangements that take account of aspirations and identities of societal groups that feel excluded.
Reconceptualization would need to be geared towards guaranteeing individual and minority rights based on an international legal framework that is enforceable.
Failure to do so would likely usher in an era of disruptive societal tension, marginalization and disenfranchisement of minorities, flows of mass migration, radicalization and increased political violence.
A recent International Institute of Strategic Studies (IISS) report concluded that China was advising countries confronting political and economic instability, sometimes sparked in part by Chinese project-related corruption, to adopt its model of brutally cracking down on any expression of dissent like in Xinjiang.
China, according to the report, is also advocating implementation of its system of social control, involving the use of invasive Chinese artificial intelligence-based surveillance technology, reducing media to parrots of government policy, and firewalling the Internet. China is further training governments in ways of disrupting opposition activity.
China's view of economic development as a way of countering what it sees as cultural drivers of extremism underlies its effort to Sinicize Turkic Muslim Islam in Xinjiang and is implicit in Chinese aid to countries in the Middle East.
Mr. Xi announced in July of last year US$20billion in loans to Middle Eastern nations as well as US$106 million in financial aid for Palestine, Jordan, Lebanon, Syria and Yemen on the back of Chinese assertions that finance would help resolve the region's political, religious and cultural tensions.
"China is increasingly proactive in its response to instability in developing countries. It is now more forthright in its advice to partner countries and is proactive in promoting Chinese solutions to other countries' problems," said Nicholas Crawford, the IISS report's author.
China's policy prescriptions, elements of which are being adopted across the globe, is likely to perpetuate problems inherent to exclusivism propagated by both civilisationalists and nation states that are more concerned about perceived threats to their territorial integrity or constructed collective identities than aspirations of groups that are part of their societal fabric.
The rise of civilisationalists, autocrats, authoritarians and illiberals, including Mr. Xi, does not bode well for Eurasia, a region pockmarked by groups whose rights have been repeatedly violated by various civilizationalist leaders as well as exclusionary nation states concerned about challenges to their territorial integrity or constructed collective identities.
"Geopolitics is no longer simply about the economy or security… The non-Western world, led by Beijing and Moscow, is pushing back against the Western claim to embody universal values… The rejection of Western universalism by the elites in Russia and China challenges the idea of the nation state as the international norm for political organisation… The new pivot of geopolitics is civilisation," said political scientist Adrian Pabst.
A tour of the world's flashpoints proves the point.
The flashpoints include predominantly Kurdish south-eastern Turkey, what is left of the Kurdish enclave in northern Syria, Rohingya rotting away in Bangladeshi refugee camps after fleeing ethnic cleansing in Myanmar; the plight of Turkic Muslims in Xinjiang and Catalan efforts to democratically decide whether they want to remain part of Spain.
They illustrate the fact that the failure of the nation state to build truly inclusive and cohesive societies coupled with the rise of the civilizational state and civilizationalist leaders portends a new world order that is likely to be characterized by individual and collective rights abuse that heightens societal tensions and aggravates disputes and conflicts.
"The global order provides more mechanisms for states to deal diplomatically with each other than with the people inside them," noted scholar and author Malka Older.
The civilizationalist threat to individual and minority rights is enhanced by its insistence on collective adherence to an overriding ideology whether that is the Chinese communist party's concept of absolute control of anything and everything cloaked in ultra-nationalism and concepts of unique Chinese characteristics; Russian Orthodoxy cemented in the alliance between church and state; or Victor Orban's conceptualization of a Hungarian nation that is homogenously white and Christian.
In a recent study of religion and tolerance in the Middle East, widely viewed as perhaps the religiously most intolerant part of the world, political scientist Michael Hoffman concluded that it is not religion that in and of itself breeds intolerance and prejudice.
Instead, Mr. Hoffman suggested that Muslim attitudes towards the other differ sharply between believers who pray collectively in a mosque and those who worship in private.
Private prayer "does not contain the same sectarian content as communal prayer," Mr. Hoffman noted, implicitly pointing a finger at autocratic authorities who in the Middle East often exercise tight control of what is said in the mosque.
"The group identification mechanism is not present for private prayer; since private prayer is fundamentally an personal phenomenon, it does not cause believers to distinguish more sharply between their own sect and others and therefore does not produce the intolerant outcomes associated with communal worship," Mr. Hoffman went on to say.
Mr. Hoffman's research, despite its focus on the Middle East, spotlighted in an era of rising civilisationalism the risks to universal basic human dignity as well as individual and minorities rights in directly or indirectly imposing collectivist beliefs that drown out the political, ethnic or religious other.
The silver lining in what are bleak prospects may be Mr. Pabst's conclusion that "neither the Western cult of private freedom without social solidarity nor the totalitarian tendencies among China's and Russia's elites can nurture resilient societies against the disruptive forces of technology and implacable economic globalisation… (Yet) across different civilisations there is an inchoate sense that the purpose of politics is the free association of people around common interests and shared social virtues of generosity, loyalty, courage, sacrifice and gratitude. The practice of such virtues can bind us together as citizens, nations and cultures beyond colour, class or creed."
Russia-Ukraine War, China and World Peace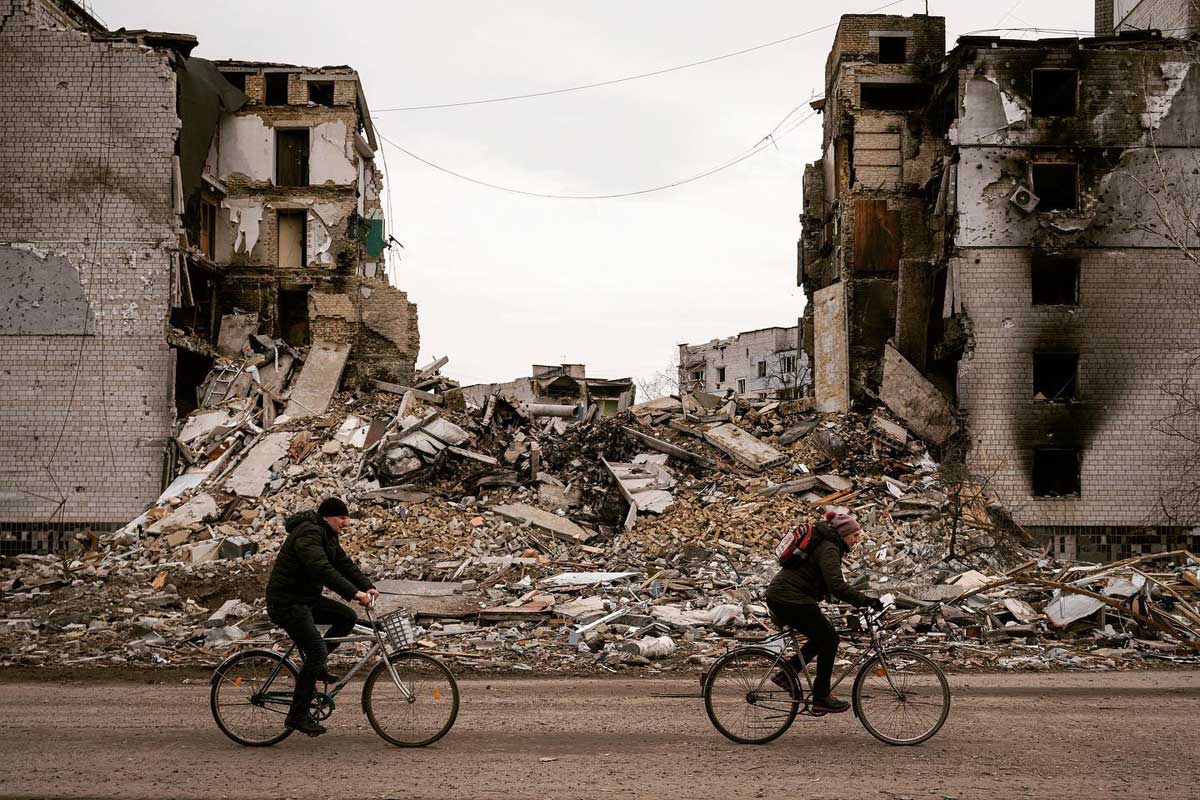 On May 3, when asked about the possible causes of the Ukrainian tragedy, His Holiness Pope Francis speculated about an "anger" probably "facilitated initially by NATO's barking at Russia's door. I cannot say whether this anger was provoked, but it was probably facilitated".
What do the Pope's words mean? In short, they mean that in international relations – of which the Holy See is Master of the Art – two things count: respect for the other and ignorance. The former is to be always placed as a founding element of peace, the latter is to be eradicated, especially in countries like Italy and in many others, as a factor of war.
Why was the Soviet Union respected and why the same respect and consideration is not owed to Russia? Why with the Soviet Union, after the normalisation of the Prague Spring, did a still divided but wise Europe (today, instead, united only by the banks' and bankers' money) and a sharp-witted West, with Russia's agreement, launch the Helsinki Conference on Security and Cooperation in Europe? Why instead did a powerless Europe, a semi-colony of the United States of America – with the UK as the 51st star on its flag – together with the White House, pretend not to see what was happening in Ukraine? Why did they turn a blind eye to this conflict, which has been going on since 2014, and fomented the rise to power of people who, by inciting hatred against Russia, were under the illusion that NATO would come to their aid, turning Europe into a pool of blood for their purposes?
Do some people probably believe that Russia is still that of Yeltsin, ready to open up – in every sense – to the first master coming along? These are the cases in which respect is lacking and ignorance triumphs.
As to an example of ongoing and consistent respect in foreign affairs, it is useful to comment on a recent speech delivered on April 21 by China's President Xi Jinping, which developed several points.
He pointed out that, for over two years, the international community has made strenuous efforts to meet the challenge of COVID-19 and promote economic recovery and development in the world. He added that the difficulties and challenges show that the international community has a shared future for better or for worse, and that the various countries must strive for peace, development, and win-win cooperation so as to work together and tackle the different problems that gradually emerge on the scene.
With a view to facing the health emergency, China has provided over 2.1 billion vaccine doses to over 120 countries and international organisations and it will continue to make the pledged donations of 600 million doses to African countries and 150 million doses to the countries of the Association of South-East Asian Nations (ASEAN) to proactively help bridge the vaccine gap.
With specific reference to the economic recovery, President Xi Jinping pledged to keep on building an economy open to the world, strengthening macroeconomic policy coordination and preserving the stability of industrial and supply chains, as well as promoting balanced, coordinated and inclusive development globally. He said: "People need to be put first and development and social welfare must be prioritised. It is important to promote pragmatic studies in priority areas such as poverty reduction, security, food, development finance and industrialisation, as well as work on solving the issue of unbalanced and insufficient development, and move forward by establishing job creation initiatives."
With regard to the recent war clashes, President Xi Jinping deems necessary to jointly safeguard world peace and security. I wish to add that the Cold War-style mentality – what is happening in Ukraine, i.e. the West disrespecting Russia, considering it an enemy as in the past, but not as strong as in the days of the CPSU – can only undermine world peace. Hegemonism aimed at conquering Eurasia – as the land that holds the remaining raw materials on the planet – and the policy of the strongest country can only undermine world peace. The clash of blocs can only worsen the security challenges of the 21st century.
Why, while the Warsaw Pact (of which the People's Republic of China was never a member and never wanted to be a member) was dissolved, did the same not happen with NATO? China has always wanted to promote world peace, never wanting to be part of aggressive and barking alliances.
China pledges to advance the vision of common, integrated, cooperative and sustainable security and to jointly preserve world peace and security. It pledges to respect all countries' sovereignty and territorial integrity; to pursue non-interference in other countries' internal affairs, and to respect the development path and social system chosen by peoples. It pledges to abide by the aims and principles of the UN Charter; to reject the warmongering mentality (opposing the good countries by default vs. the bad ones conventionally); to oppose unilateralism and to reject the policy of bloc confrontation. China takes all countries' security concerns and legitimate interests into account. It pursues the principle of indivisible responsibilities and builds a balanced and effective security architecture. It opposes one country seeking its own security by fomenting insecurities in the others. China seeks dialogue and consultation, as well as peaceful solutions to inter-State differences and disputes. It supports all efforts for the peaceful settlement of crises. It refrains from double standards and rejects the arbitrary use of unilateral extraterritorial sanctions and jurisdictions.
It is crucial to adopt a comprehensive approach to maintain security and respond together to regional disputes and planetary challenges such as terrorism, climate change, cybersecurity and biosecurity.
Global governance challenges must be addressed together. The world countries are on an equal footing when it comes to sharing fortunes and misfortunes. It is unacceptable to try to throw anyone overboard. The international community is currently a sophisticated and integrated device. Removing one of its components makes it very difficult for it to function, to the detriment of the party that is deprived by others of its own guarantees that call into question the very existence of a State – such as trying to deploy nuclear warheads a few kilometres from a capital city.
Only the principles of broad consultation, joint contribution and shared benefits can promote the common values of humanity, foster exchanges and inspire reciprocity between different civilisations. No one should believe to be better than another by divine grace or manifest destiny.
True and genuine multilateralism must be pursued and the international system centred on the United Nations and the world order based on international law must firmly be preserved. Great countries, in particular, must set an example in terms of respect for equality, cooperation, credibility and the rule of law to be worthy of their greatness.
In ten years of President Xi Jinping's leadership, Asia has maintained overall stability and achieved fast and sustained growth, thus creating the "Asian miracle". If Asia does well, the whole world will benefit. Asia has continued to strive to develop, build and maintain its strength, i.e. the basic wisdom that makes the continent a stabilising anchor of peace, an engine of growth and a pioneer of international cooperation.
These achievements come from as far back as the aforementioned Chinese refusal to join aggressive military blocs. They are based on the Five Principles of Peaceful Coexistence drafted by Prime Minister Zhou Enlai on December 31, 1953, published on April 29, 1954, and reaffirmed at the Bandung Conference on April 18-24, 1955: (i) mutual respect for each other's territorial integrity and sovereignty; (ii) mutual non-aggression; (iii) mutual non-interference in each other's internal affairs; (iv) equality and cooperation for mutual benefit; (v) peaceful coexistence.
They are based on the Eight Principles for Foreign Aid and Economic and Technical Assistance proposed by the aforementioned Zhou Enlai before the Somali Parliament on February 3, 1964, which became the emblem of China's presence in Africa: (i) China always bases itself on the principle of equality and mutual benefit in providing aid to other nations; (ii) China never attaches any conditions or asks for any privileges; (iii) China helps lighten the burden of recipient countries as much as possible; (iv) China aims at helping recipient countries to gradually achieve self-reliance and independent development; (v) China strives to develop aid projects that require less investment but yield quicker results; (vi) China provides the best-quality equipment and materials of its own manufacture; (vii) in providing technical assistance, China shall ensure that the personnel of the recipient country fully master such techniques; (viii) Chinese experts are not allowed to make any special demands or enjoy any special amenities.
Over the last ten years President Xi Jinping has successfully applied the Chinese doctrine in international relations, following and implementing his country's multi-millennial traditions of diplomacy. ASEAN's central place and role in the regional architecture has been strengthened in Asia, preserving the order that takes all parties' aspirations and interests into account. Each country, whether large or small, powerful or weak, inside or outside the region, contributes to the success of Asia's development, without creating war frictions. Each country follows the path of peace and development, promotes win-win cooperation and builds a large family of Asian progress.
The ASEAN countries are the following: Brunei, Cambodia, Indonesia, Laos, Malaysia, Myanmar (Burma), Philippines, Singapore, Thailand, Vietnam (Papua New Guinea and East Timor as observers).
Furthermore, the fundamentals of China's economy – its strong resilience, huge potential, ample room for manoeuvre and long-term sustainability – remain unchanged. They will provide great dynamism for the stability and recovery of the world economy and wider market opportunities for all countries.
The People's Republic of China will be fully committed to its new development rationale. It will step up the establishment of a new growth paradigm, and redouble its efforts for high-quality development. China will promote high standards; expand the catalogue for the creation of new computer software; improve investment promotion services and add more cities to the comprehensive pilot programme for opening up the service sector.
China will take concrete steps to develop its pilot free trade zones and the Hainan Free Trade Port will be in line with high-standard international economic and trade rules and will move forward with the institutional opening process.
China will seek to conclude high-level free trade agreements with more countries and regions and will proactively endeavour to join the Comprehensive and Progressive Agreement for Trans-Pacific Partnership (CPTPP) and the Digital Economy Partnership Agreement (DEPA).
China is moving forward with the Silk Road (Belt and Road) cooperation to make it increasingly high-level, sustainable and people-centred. China will firmly follow the path of peaceful development and will always be a builder of world peace, as well as a contributor to global development and a defender of the international order.
Over the last ten years, under President Xi Jinping's leadership, the People's Republic of China has been following the old Chinese saying: "Keep walking and you will not be discouraged by a thousand miles; make steady efforts and you will not be intimidated by a thousand tasks".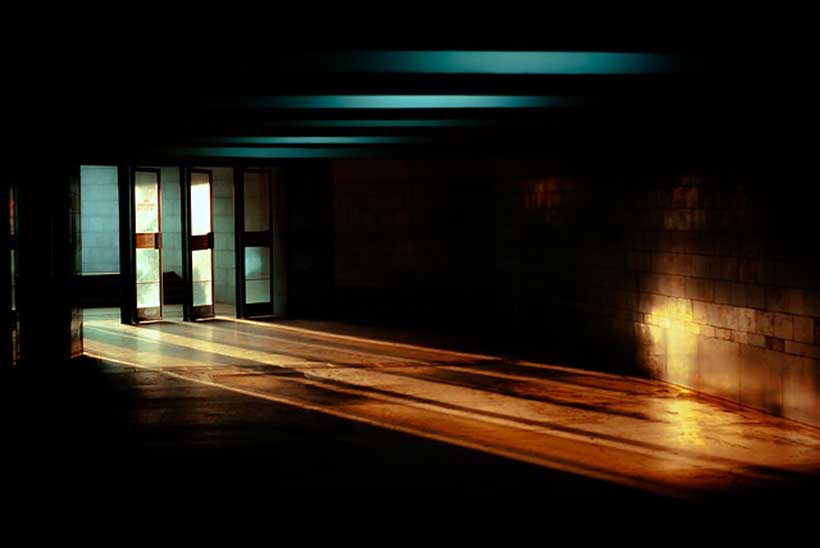 The brutality of ethnic cleansing is complete. It does not distinguish between mother and son, young and old, child or adult. It goes about its gruesome business without conscience or moral compensation. It is the conversion of man into an unthinking beast. It is Putin, Zelensky, Modi and Xi Jinping … all rolled into one. It is us. The seed is there, needing only fertile soil to germinate.
The EU announces more aid to Ukraine — mostly military aid; the US announces more aid to Ukraine — mostly military aid. The Ukrainians saying 'we will never surrender' continue to fight. The Russians asking for talks are not backing down. Ukraine's real value to the world is as an exporter of grain which helps to stabilize grain prices. Feeding a war therefore, runs counter to such stability.
On the heels of covid and its inflationary fallout, who wants a rise in food prices? Not India, not Africa, not the EU and Russians are already feeling the pinch. Perhaps grain exporters in North America could be an exception. Yet at what cost?
According to the UN Secretary General, Antonio Guterres, the Security Council failed to prevent the war or to end it. How can it when the most influential member and its European allies are busy funding it?
Human strife is displayed on almost every continent. Stone throwing at ultra-nationalists by Palestinians after Friday prayers is a routine accompanied sometimes by tragedy. One side provokes, the other side retaliates. Stones are thrown, fights breakout. The authorities respond and more Palestinians are killed — fifteen last Wednesday. Is this the big story in Israel? Of course not.
A TV report accused millionaire Naftali Bennet, the current prime minister, of extravagant expenditure from the public purse at his home, which currently serves as his official residence.
Mr. Bennett disclosed that $26,400 of taxpayer money was spent on his home each month including a $7,400 food bill. His defense avers that his conduct is within the rules and that his predecessor Benjamin Netanyahu spent, on average, $84,300 per month during his tenure.
Noting his efforts at parsimony, he pointed out he did not employ a cook as he is entitled to. Instead, the family sent out to restaurants, presumably the best ones, to have food delivered. Sensitive to the criticism, he states he will henceforth pay for all the food from his own picket.
Sara Netanyahu, his predecessor's wife, had to admit misusing public funds during a similar scandal and was obliged to pay a $15,000 fine. The prime minister is paid $16,500 per month — average monthly salary in Israel is $3,500.
Plus ça change …
China, the Arctic, and International Law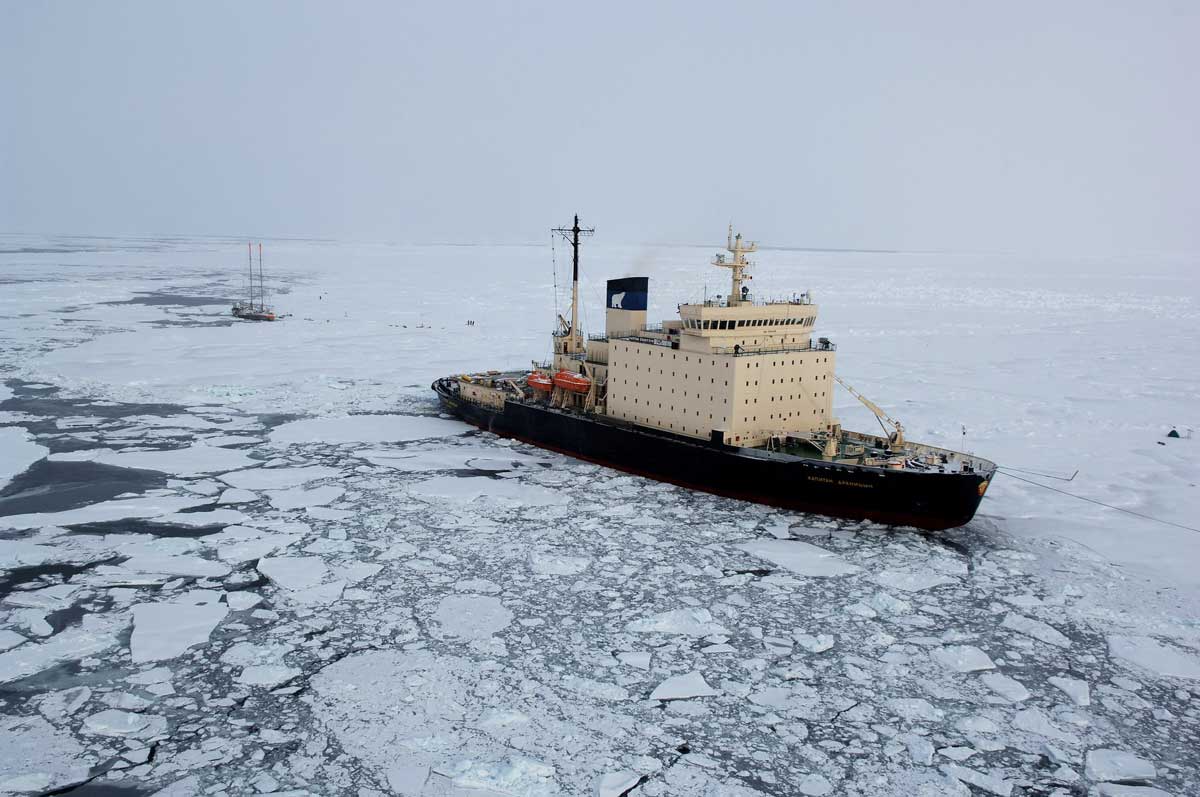 The Arctic involves the interests of several major international actors, and climate change, which necessitates the search for more resources and increases the availability of resources in the region, makes the region more important than ever. In this regard, states are divided into "Arctic states" and "non-Arctic states," with the former having territorial sovereignty and jurisdiction over the region and the latter not. Nonetheless, non-Arctic states have certain rights, such as freedom of navigation in the Arctic states' EEZs, as granted by the UN Convention on the Law of the Sea (Xinmin, 2019). Parts of the region that are not under the sovereignty of any state are referred to as the "common heritage of mankind." Because of its appeal, the region attracts states that are not in the Arctic Circle, with China being one of the most interested. China's interest in the region can be explained by the country's need for more resources. First, food security issues are likely to arise in China in the near future, and they must be addressed. Fish resources in the South China Sea have been steadily declining, and China must replace them. Second, China, which relies heavily on imported energy sources, is aware of the growing hostility toward itself and may face a blockage of vital energy resources if the situation worsens. Access to more Arctic sources may assist China in diversifying its risk (Francis, 2020).
Initially, the United States, Canada, and Russia saw China's interest in the region as a threat to their territorial sovereignty. China joined the Arctic Council as an observer after officially recognizing Arctic states' territorial sovereignty over the region (Arctic Council, 2021). Observers have limited rights in comparison to member states, which are all littoral states. Observers, for example, do not have the right to vote, and their participation in projects is not always possible (Ghattas, 2013). Nonetheless, the UN Convention on the Law of the Sea (UNCLOS) allows China to participate in fisheries decision-making processes, specifically the catch limit (Francis, 2020). In fact, China participated in the Agreement to Prevent High Seas Fisheries in the Central Arctic Ocean to ban commercial fishing for 16 years in 2018 (Francis, 2020). In addition to the UN Convention on the Law of the Sea, relevant treaties include the UN Charter, International Maritime Organization rules, environmental treaties, and domestic laws of Arctic States (Xinmin, 2019).
In 2018, China published a White Paper outlining its Arctic ambitions. According to the White Paper, China is an active participant in Arctic governance and will remain committed to all relevant treaties and agreements. China has stated unequivocally that it has no intention of challenging any Arctic state and intends to cooperate in the peaceful use of the region (Xinmin, 2019). The White Paper was most memorable for China's self-description as a "near-Arctic" state, emphasizing China's geographical proximity to the Arctic Circle. It may imply that China associates itself with a new category that could be used to legitimize its actions in the region. However, former US State Secretary Mike Pompeo criticized this statement, claiming that there were only Arctic and non-Arctic states, implying that the category of "near Arctic" did not exist and did not entitle China to any special rights. Although other Arctic states did not respond positively to the statement, several of them, including Canada and Russia, indicated a willingness to cooperate with China and eventually accept Chinese investments. China is eager to invest in natural resource extraction, scientific research, and infrastructure. China has already invested more than $90 billion, and one of its major projects is the "Polar Silk Road," an extension of the BRI.
As of now, China has not committed any serious violations of the law in the Arctic. However, experts are divided on whether China will violate international law in the Arctic. One of the arguments is that China is likely to violate the law because it has already violated it in numerous cases, including the South China Sea dispute. Despite the fact that the United Nations has labeled China's actions in the South China Sea as aggressive, China has largely ignored criticisms. (Francis, 2020). Therefore, supporters of the first argument believe that there will be nothing to stop a country from breaking the law if it prefers to ignore international institutions in some cases. Another argument is that the situation in the Arctic is vastly different from the situation in the South China Sea, and thus it is unreasonable to expect China to engage in similar activities (Buchanan & Strating, 2020). First, there are other great powers in the Arctic region, such as Russia and the United States, which creates a balance of power. Second, the Arctic is governed harmoniously by the Arctic Council through a series of agreements and treaties, whereas the South China Sea has long been a source of contention. Finally, while China is very close to the South China Sea and could potentially expand its territory there, it is not a littoral state in the Arctic and would not be interested in claiming territory in such a remote and logistically difficult region.
For the time being, the second argument appears more convincing because China has been following the law in the region. However, it is difficult to predict how it will act in the face of adversity. Climate change appears to be ongoing, and global warming is likely to allow access to even more resources in the Arctic. Furthermore, climate change is one of the factors that is expected to contribute to food insecurity (WEF, 2022). In that case, competition for the Arctic will inevitably intensify. China has already made investments in the region and declared itself a "near-Arctic state," implying that it has long-term plans for the region. Therefore, China's demands and actions need to be taken seriously. Although cooperation in the Arctic is encouraged, tolerance for violations of international law in the region by any state may weaken stability and increase the likelihood of conflict in the long run. To be able to rise smoothly in the Arctic, China must adopt an inclusive strategy and think beyond its own interests, as several major international actors have stakes in the matter (Liu, 2020).