Revisiting Economics as the End, Way and Means of Security: A Pakistani Perspective
Contemporary conflicts have increasingly involved economics as the core component of strategy. States have traditionally used economics to further their national security objectives which can range from simply accessing or denying raw material resources like crops and water to transforming these very resources into more lucrative finished products and commodities to gain greater revenues. It is a bit saddening that despite the tremendous potential in the many sectors identified by vast group of national and international institutes, Pakistan continues to cadre into the ranks of developing countries. The nation needs to realize that the global transformations have jotted geo-economics to the forefront where fire power alone will not serve as the security guarantor in international relations. It is an acknowledged fact that countries with fragile economies are more likely to resort to actions that they would certainly have not considered were their economies sound. As an element of national power, it is imperative on the nation to maintain viable economy to ensure a standard of living for its citizens. Robust economic power serves as a tool "to deter, compel, coerce, compete and leverage" state to state relationships to further national security objectives.
Few countries can claim to produce all goods and services. However, in an age of rapidly transforming global dynamics where forces of jingoism and nationalism are challenging the long accepted notion of globalization and free trade in favour of a more protectionist environment, energy autarky is an element that most states including China and the United States are striving for. It is believed that China has heavily invested in "One Belt and One Road" projects across the continents to address the issues encountered as a result of the "Malacca and Hormuz Dilemma". For countries like Pakistan which has a hefty import bill dominated by petroleum commodities needs to go for an energy autarkic approach. It is a fact that has been repeated all along the history that a nation cannot engage in protracted conflict with a weak economy. In these scenarios, government are impelled to generate "a stream of revenues" from the public and businesses that would entail sacrificing their own economic well-being. Within the government during points of crisis, the competition for resources would become very tough that would limit funding of new developmental projects. Pakistan needs to get serious to revamp the economy, there remains certain weaknesses and flaws that require immediate remedy. The country needs to realize the potentials of globalization which allows for nations to conduct businesses with allies, former enemies and potential rivals but also with geographically distant regions.
Pakistan needs to expand its trade with several countries including the immediate neighbours. The seaborne trade has the potential to increase ties with the Indian Ocean Region (IOR) countries including the members of Indian Ocean Rim Association (IORA). There is need to adopt the "comparative advantage" principles of David Ricardo which advocate that only those products maybe produced which provide for lowest-cost and most-effective producers. This would allow for greater economic growth and improved standard of living. The country needs to consider both the angles of acquiring cheap outsourced import services, which on the other side destroy domestic industries. It is added that, reliance on foreign imports can further complicate the financial and credit situation, knowing that the most-prized commodity; oil is generally imported on deferred payment basis.
National leaders can take several paths at this juncture, whereby most of government programs are fully funded by state exchequer. Leaders must therefore find new sources of federal revenues. Increased taxes have traditionally been an obvious source of resources, however it needs to be understood that they come at dire expenses of future economic growth hampering the avenues for individual and business investments. Borrowing is another short-term remedy which due to In the future, security conflicts among nations may change from predominantly military contests to ones primarily featuring other elements of national power. Global economic growth has created new power houses like China and India, whose example Pakistan must critically study and adopt. A new ray of hope had been reignited among the masses of Pakistan, who have high expectations with the government's vision of "Naya Pakistan". The austerity measures undertaken are unprecedented at least on paper, a fact which most members of opposition would agree to. Those running the helm of state affairs may be required to distinguish between "equity" and "equality," when it comes to policy-making including levying of taxes, on segments of society, most of which fall under the lower income bracket. Christopher Jafferlot writing in The Pakistan Paradox: Instability and Resilience concludes that the country must focus on strengthening the institutions rather than the orthodox approach practiced by preceding leadership which tended to focus more on the short-term solutions rather than long-term solutions such as institutional building.
Innovative ways to resume international travel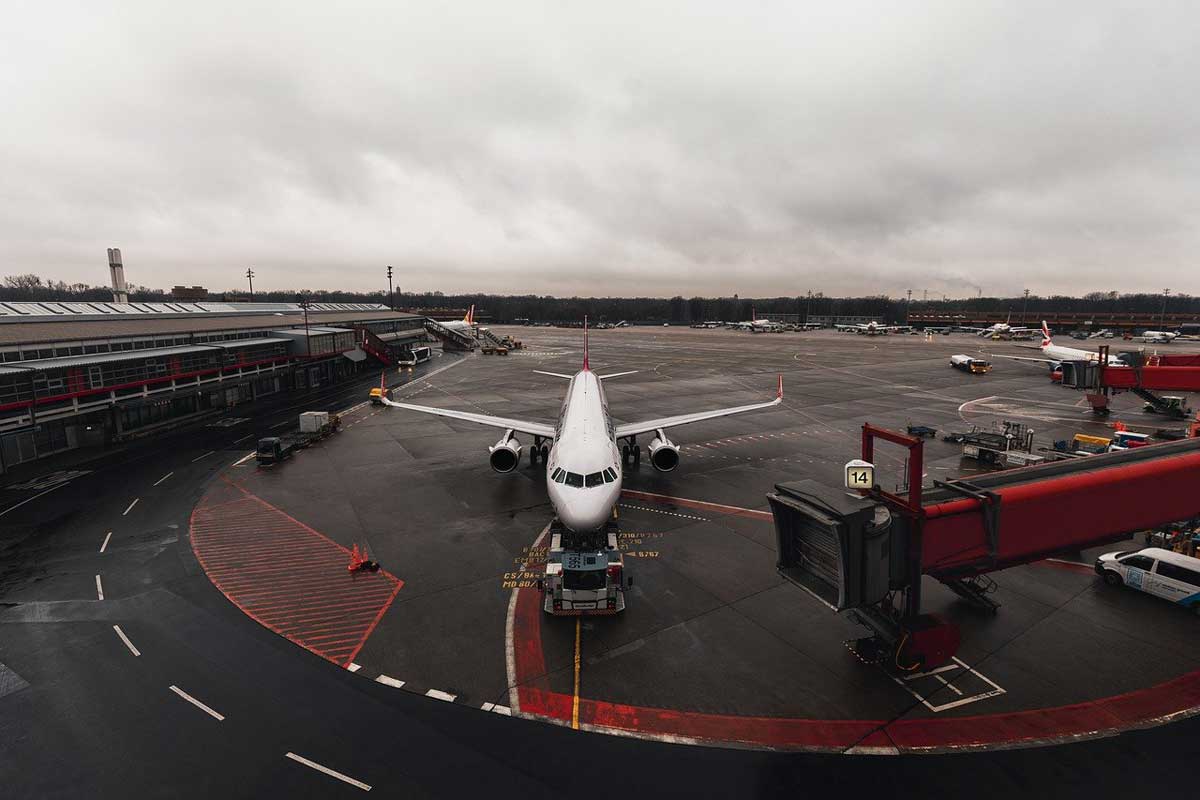 International travel was predictably impacted as a result of covid 19 and the tourism industry suffered severe losses.
According to the UNWTO (United Nations World Tourism organization) barometer, the period from January-October 2020 witnessed a whopping 72% drop in tourist arrivals (international tourist arrivals dropped by 900 Million when compared to the January-October 2019 period). The loss in export revenues, year on year, from the tourist sector were a staggering 945 Billion USD. Tourist arrivals across regions witnessed a drop. According to the UNWTO barometer, the drop in tourism would cause a loss of 2 Trillion USD to the global economy.
Countries looking to resume international flights
During the midst of the pandemic, agreements were signed to facilitate essential travel between various countries (priority was given to workers, students or individuals who had to travel for emergency purposes).
Countries which have been successful in dealing with the pandemic have been looking to gradually resume international flights. Since October 2020, Singapore whose economy is significantly dependent upon tourism had signed agreements with certain countries to ensure that travel for important purposes was less restrictive — either the quarantine period was reduced, or in some cases was not required at all.
New Zealand will be allowing quarantine free travel from Australia for the first time from April 19. New Zealand PM, Jacinda Ardern:
'The Trans-Tasman travel bubble represents a start of a new chapter in our COVID response and recovery, one that people have worked so hard at'
Australia has been permitting travellers from New Zealand to enter most parts of the country without quarantine, though this has not been reciprocated.
A travel bubble has also opened between Taiwan (which has reported a little over 1,000 cases and 10 deaths) and the Island of Palau (which has reported 0 deaths) where travellers need not quarantine themselves (there are a number of other restrictions though).
Vaccine Passports, Digital Pass and differing perspectives
As countries get ready to open up travel, there has been a debate with regard to using 'vaccine passports' (these are documents which show that travellers have been vaccinated against Covid-19 or recently tested negative for the virus).
One country which is using this experiment domestically is Israel. It has issued a document known as 'Green Pass' to those who have been vaccinated or if they have developed immunity. This Green Pass can be used for entry into gyms, hotels, restaurants and theatres. The UK and US too are mooting the idea of introducing such an arrangement. This idea has faced fervent opposition in both countries. In UK, opposition parties Labour, Liberal Democrats and the Scottish National Party (SNP) have opposed the idea of such a covid certification document. The reasons cited for opposition are concerns with regard to 'equity, ethics and privacy'. The UK government has stated that a covid status certificate would not be introduced before June, and trials of various schemes to ensure safe opening up of the UK economy would carry on.
In the US, Republicans are opposing the idea of a vaccine passport saying that such an idea would be an attack on personal freedoms. Donald Trump's son Donald Trump Jr urged Republicans to 'vocally and aggressively' stand up against vaccine passports.
If one were to look at international travel, International Airport Transport Association (IATA) has introduced a travel pass, a digital certificate, which will confirm a flyer's COVID-19 test result and vaccination status. Singapore will be accepting travellers using this mobile digital pass from May 2021.While the pass has been tested by Singapore Airlines, 20 airlines (including Emirates and Malaysia Airlines) are in the process of testing the pass.
While one of the pitfalls of a covid status certificate or Vaccine passport is the impingement upon privacy, it has also been argued that developing countries will be at a disadvantage given the relatively slow rate of vaccination in the developing world. While remarking in the context of Africa,Dr. John Nkengasong the head of the Africa Centers for Disease Control and Prevention, said:
'We are already in a situation where we don't have vaccines, and it will be extremely unfortunate that countries impose a travel requirement of immunization certificates whereas the rest of the world has not had the chance to have access to vaccines.'
Conclusion
In conclusion, it is important for innovative ways to resume international travel. Safety needs to be balanced with equity, for this it is imperative that all actors engage in a constructive manner. A number of observers have suggested that vaccine passports/covid status certificates should be made optional, and that there is nothing wrong in using technology per se but it should not be thrust on anyone. The fight against the pandemic and revival of international travel are a golden opportunity for countries to reverse the increasing sense of insularity and inequity which has risen in recent years.
Will the trade war between China and the United States come to end?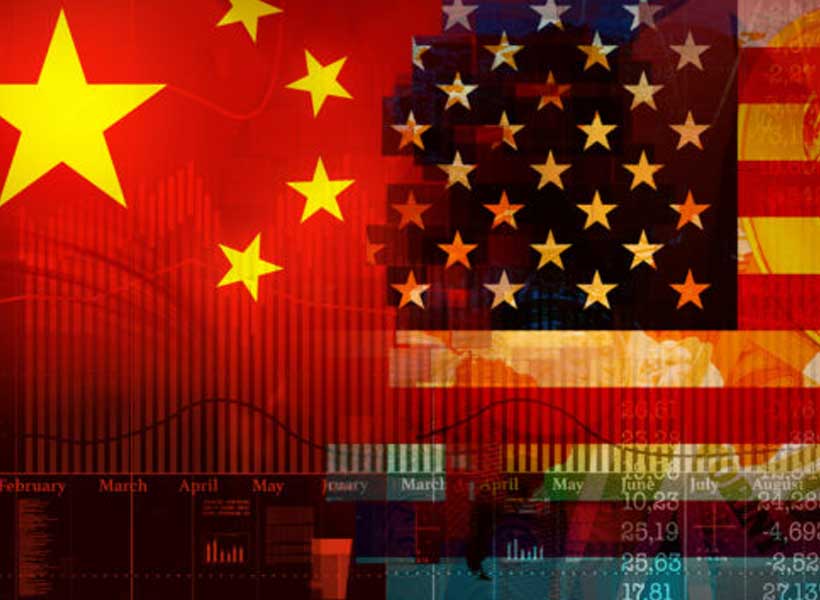 Authors: Raihan Ronodipuro& Hafizha Dwi Ulfa*
The recent trade conflict between the United States and China has had a direct effect on some of the world's economic players. These two countries are attacking each other with declarations and a trade war; the relationship between the two countries can be defined as a love-hate relationship because the two countries have a lot of mistrust for each other, but they still need each other.
The United States requires China as a global source of low-wage labor as well as a market for marketing American products, and China requires the United States as an investor in its companies as well as a market for marketing Chinese products known for their low-cost. What makes these two countries to be so cold to one another? To answer the question, let's go back to when this trade war saga started.
Donald Trump is a successful businessman who owns enterprises and corporations all over the world. His candidacy for President of the United States in 2016 poses several concerns, including whether Trump is eligible to run for office. Trump replied by becoming the 45th President of the United States, succeeding Obama.
Trump adopted a protectionism agenda in order to shield the US economy from what he referred to as the "robber from China." Trump has released a law stating that all steel and aluminum products entering the United States from Europe, China, Canada, and Mexico would be subject to 25% and 10% tariffs, respectively. Of course, China is outraged that the United States issued this order, as well as a related policy on all tribal products. Automobile components, as well as agriculture and fishery products, are manufactured in the United States.
In addition to the tariff battle, President Trump has expressly demanded that the TikTok and WeChat apps be prohibited from running in the United States. We know that these two technologies are very common in the larger population. Giant corporations, such as Huawei, have not survived Trump's "rampage," with the Chinese telecommunications giant accused of leaking US national security data to China through Huawei's contract with US security authorities.
As a result, many US firms were forced to cancel contracts with Huawei or face sanctions. Google is one of the companies impacted by this contract termination, which means that all Huawei smartphone devices manufactured in 2019 and after will lack any of Google's services such as the Google Play Store, Gmail, and YouTube.
Many of the world's economic organizations predict a 0.7 percent drop in GDP in 2018 and a 2% growth in 2020. Coupled with the Coronavirus pandemic, the global economy has become increasingly stagnant, with global economic growth expected to be less than 0%.
Amid the tough trade negotiations between the United States and China, COVID-19 pandemic is also affecting their relationship. The United States domestic pressure to contain the pandemic, has led Trump to accuse China of being the virus spread source. As a consequence, Trump put the US-China future relations at stake with his "China's Virus" label. Besides, the United States absence from World Health Organization (WHO) during Trump administration along the pandemic, that become a new opportunity for China to expand its influence. China uses the Covid-19 pandemic issue as an opportunity.
China's successful in controlling the pandemic, has also made China confident in facing the United States. Meanwhile, the United States is increasingly threatened by its position. Moreover, the United States dependence on overcoming Covid-19 which requires relations from many parties, including China, makes the United States' position weak as a superpower.
This is what we hoped for when Biden took office. Many consider President Joe Biden to be willing to "soften" the United States' stance on the trade war with China. After his inauguration on January 20, 2021, Biden has made many contacts with Beijing to address a variety of issues, one of which is the continuation of the trade war.
The United States and China agreed to meet in Anchorage, Alaska, on March 18-20, 2021, to discuss this issue. The meeting produced no bright spots in the escalation of the US-China trade war, but rather posed questions concerning the Middle East, Xinjiang, North Korea, and Taiwan.
The Biden administration stressed that it does not plan to abolish various regulations passed during the Trump administration's term in the trade war with China, but it also does not intend to employ the same negotiation strategies as the Trump administration, which seemed to be very offensive. Besides, the Biden administration must be careful, If Biden prioritizes domestic challenges then China has room to push its agendas, including in the field of technology and territorial issues
Furthermore, the Biden administration's policy has shifted from imposing tariffs on China to investing in industries that Biden believes are less competitive with China, such as nanotechnology and communication networks.
In conclusion, the trade war between the United States and China has ushered in a new age in the global economy, one in which China is going forward to replace the United States' status as a world economic force, something that the United States fears.
The door to investment is being opened as broad as possible, the private sector is being encouraged to participate (under tight government oversight, of course), the cost of living is being raised, and the defense spending is being expanded. Today, we can see how the Chinese economy is advancing, becoming the world's second largest economy after the United States, selling goods all over the world to challenge the United States' status, and even having the world's largest military after the United States.
The rise of China is what the US is scared of; after initially dismissing China's problem as insignificant, the US under the Trump administration takes China and Xi Jinping's problems seriously by starting a trade war that is still underway.
Will this trade war enter a new chapter in the Biden presidency, where the relationship with China will be more 'calm' and the trade war can be ended, or can it stalemate and maintain the stance as during the previous president's presidency?
*Hafizha Dwi Ulfa is a Research Assistant of the Indonesian International Relations Study Center (IIRS Center) with analysis focus on ASEAN, East Asia, and Indo-Pacific studies.
The "Retail Investor Revolution" in the U.S.
Authors: Chan Kung and He Jun
Recently, the battle between retail investors and institutional investors is taking place in the U.S. stock market, with some short-selling institutional investors being driven to the brink of bankruptcy. The rise of the retail investor, which has led to huge volatility in the U.S. stock market, is nothing short of a "retail investor revolution" in a market dominated by institutional investors.
GameStop (GME), the world's largest video game and entertainment software specialty retailer with a chain of nearly 7,000 retail stores worldwide, has continued to underperform in recent years under the impact of online gaming, with its stock price dipping from USD 28 per share in 2016 to USD 2.57 per share in April 2020. Nevertheless, since January 11, 2021, retail investors have been bullish on GME that it has soared to as high as USD 483 per share, a "crazy" move that drove Melvin Capital, a hedge fund with a large short position in the company, to the brink of bankruptcy. So far this year, short-sellers had lost USD 19.75 billion on GME, according to fintech and analytics firm S3 Partners. S3 Partners estimates that short positions in GME lost more than USD 7.8 billion on January 29 alone. The "long-short" battle between retail investors and institutional investors ended with the retreat of institutional investors.
Other U.S. stocks that have recently been caught up in the "long-short" battle have also been volatile. On January 28, American Airlines plunged after opening nearly 31% higher, closing up 9.30%. Castor Marintime, a Cypriot dry bulk shipping company, also plunged after opening with a 67.62% jump, closing up 14.77%. AMC Theatres, a U.S. cinema chain on the verge of bankruptcy, closed down 56.63% on the same day after soaring more than sevenfold in two weeks. Canadian mobile phone company BlackBerry and the U.S. fashion clothing chain Express also fell about 42% and 51%, respectively.
The U.S. capital market has long been dominated by institutional investors, and in mid-2018, institutional investors held 93.2% of the market value of the stock market, while individual investors held less than 6% of the market value. In the U.S. capital market, where institutions are the absolute majority, the market system and regulatory rules are set in favor of institutional investors. Market participants, i.e., investors (institutional investors and retail investors), regulatory authorities, and financing entities (enterprises) have formed a set of "self-consistent" system. However, the "retail investor revolution" has disrupted the conventional ecology of the market, with some young retail investors from the WallStreetBets (WSB) group on the Reddit forum throwing institutions into disarray. This "long-short" battle has put retail investors, represented by the "WallStreetBets", at center stage and secured support from the top elites, including Elon Musk. In the face of this sudden "retail investor revolution", the reasons and possible effects are worth in-depth observation and thinking.
First, who opposes the "retail investor revolution"?
The answer is of course, Wall Street as represented by institutional investors, who are the "establishment" in the capital market and represent the mainstream and value perspectiveof the financial market. Goldman Sachs, a prominent investment bank, saying the butterfly effect of the GME short squeeze is leading to the worst short squeeze in the U.S. stock market since the financial crisis. Over the past 25 years, the U.S. stock market has seen a number of severe short squeezes, but none as extreme as has occurred recently. Goldman Sachs warned that if the short squeeze continued, the entire financial market would collapse. According to Goldman Sachs, unsustainable excess in one small part of the market has the potential to tip a row of dominoes and create broader turmoil. In recent years, the pattern of low volume and high concentration in U.S. stocks has increased the risk of funds unwinding their position across the market.
Market maker brokers and trading platforms have also imposed strict restrictions on retail trading. In the midst of a fierce battle between retail investors and short sellers in the U.S. stock market, for example, several brokerage houses, including Robinhood, a zero-commission online brokerage, and Interactive Brokers, one of the largest online brokerages in the U.S., abruptly shut down buying of WSB related stocks such as GME, AMC, and Nokia. Robinhood said the restrictions had to be put in place because of the pressure on data processing and margins brought by the volume of retail trading. But the move immediately drew accusations from the market that the decision was "market manipulation".
Second, what gathers a group of scattered retail investors?
According to Chan Kung, founder of the ANBOUND, the answer lies in the internet. A group of young retail investors gather in a Reddit subsection called WallStreetBets (WSB), and rely on the convenience of the internet to mobilize and convene, forming a force that can influence institutions in specific areas (such as WSB concept stocks). As in recent years, public use of social networking platforms in the social and political spheres has shifted to the stock market investment sphere.
Chan also pointed out in that the role of the internet is not only in mobilizing and convening, but also in providing and sharing quality analysis. The dominance of institutions in the stock market is not only reflected in funds, but also in research capabilities. They rely on professional teams to collect information, conduct market research, and conduct modeling and analysis, forming a certain information monopoly and an overall investment advantage over retail investors. However, the development of the internet has broken up this information monopoly. Due to the convenience of information acquisition and sharing, some small institutions and professional investors also have a high analytical ability. Their participation and sharing make the Internet platform another kind of "large institutions", which provide investment analysis and advice to retail investors in a distributed manner. The rapid information sharing and investment actions make the retail investor cluster a "disruptor" and "challenger" that cannot be underestimated in the capital market. Chan Kung also pointed out that among the retail investors, a group of people with strong information ability will further decide the market trend in the future, and the investment in the capital market will gradually become information-oriented, and the size of the funds will not be as important as in the past.
Third, how would the U.S. financial regulators handle the short squeeze and the stock market turmoil?
The U.S. Securities and Exchange Commission (SEC) said on January 29 that it is closely monitoring extreme price volatility and will review entities that "unduly inhibit" traders' ability to trade certain stocks. The SEC also added that extreme stock price volatility has the potential to expose investors to rapid and severe losses and undermine market confidence, and that market participants should be careful to avoid "illegal" manipulative trading activity. The SEC is working with regulators to assess the current situation and review the activities of regulated entities, financial intermediaries, and other market participants. White House Press Secretary Jen Psaki said that Treasury Secretary Janet Yellen and the White House economic team are closely watching the stock market activity around GameStop and other heavily shorted companies. She called the trading in the video-game retailer "a good reminder, though, that the stock market isn't the only measure of the health of our economy." Fed Chairman Jerome Powell declined to weigh in on the activity around GameStop. "I don't want to comment on a particular company or day's market activity or things like that. It's just not something really that I would typically comment on," Powell said. This information suggests that the U.S. regulatory authorities are cautious in their stance on market volatility, but hope that the market will remain stable and compliant.
Fourth, what will happen to the market relationship between retail investors and institutions?
The "retail investor revolution" has exposed the contradiction between retail investors and institutions, and made the market relationship between retail investors and institutions the focus of the market. Retail investors are within their rights to take legal action against brokerage houses for restricting trading. In the market, it is not only the so-called "regulators" that can deliver justice. Chan Kung stressed that the real problem with institutional restrictions is that if Wall Street establishes a firewall for market trading and prohibits retail investors from uniting to make the market, then the market becomes an inter-agency market, and may even further evolve into a false trading market, shaking the foundation of the entire market system. Therefore, this unprecedented short squeeze triggered by retail investors has exposed a systemic defect in the U.S. capital market. To solve this problem, there is the need to continue observing and following up.
Remarkably, the same problem exists in China. People who speculate in Chinese stocks gather on WeChat and online forums to lead a large number of hot money to hit the market. Drawing on the example of the "retail investor revolution" in the U.S., the following questions are worth considering: Is such trading activity legal? If it is "illegal", then what kind of market has the Chinese stock market become? If there are certain winners in the market, limits on how much the stock price can go up and how much they can go down, and, in short, all the criteria that are set internally, isn't the market trading becoming akin to sham game? Such questions are also worth pondering in China's retail investors-dominated stock market.
Final analysis conclusion
The historical experience shows that the enthusiasm of the market can never prevent the laws of the market from working, and that the rules formed on the basis of previous experiences and lessons are still the main keynote of the market. At the same time, one should also see that with the changes in the information world and the changes in the behavior of retail investors, retail investors are forming a force that can affect the market. Therefore, certain changes in the market system and regulatory approach as a result are likely to be a future trend.