Lebanon is in the Midst of Economic, Financial and Social Hardship, Situation Could Get worse
In a meeting with President Michel Aoun today (November 6, 2019), the World Bank Group reiterated its unequivocal support to the people of Lebanon, who are facing high-risk situation of economic, financial and social uncertainty.
"We found, His Excellency, the President, very attentive to our concerns with deteriorating social and economic conditions of Lebanese people," World Bank Regional Director Saroj Kumar Jha said After the meeting. However, now Lebanon does not have the luxury of time to waste to redress issues that need immediate attention.
"I met with the president to urge swift and timebound measures to ensure Lebanon's economic and financial stability. The politics has most attention, but economy has the most risks," said Jha. "With every passing day, the situation is becoming more acute and this would make recovery extremely challenging."
Jha said that the World Bank had earlier projected a small recession in 2019: negative growth of about (-) 0.2%. Now, we expect the recession to be even more significant due to increasing economic and financial pressures. Balance of payments constraints are leading to dire conditions for businesses and workers. Declining confidence in the economy is also causing higher dollarization of deposits, which impose a heavy toll on balance sheets of banks and central bank.
By 2018, about a third of the Lebanese are estimated to have been in poverty, this was up from 27.4 percent in 2011-2012. And what's coming can be worse if not addressed immediately:
Poverty could rise to 50% if the economic situation worsens;
Unemployment especially among youth is already high but it could further rise sharply
International experience suggests that in economic crises, both the poor and middle class can be hurt disproportionately, and here's where the new government should intervene swiftly to protect these people against negative effects of adjustments. There is an urgent need to stop the emerging economic crisis and restore confidence in the economy.
The World Bank has no political agenda or mandate. But we have a duty to alert our partners when we see them in difficult situations. We must arrest further degradation of Lebanese economy and its social consequences. Rapid government formation that meets the expectations of all Lebanese people is the most urgent step. But that's only the first step.
"It is even more important is to focus on stability and growth factors by time bound action to address the growing external imbalances, improving growth prospects through investments and job creation, redress social inequities, fighting corruption and ensuring transparent and accountable government," said Jha.
World Bank has been a longstanding partner of Lebanese people and working closely with members of the international community, we stand ready to extend all possible support to the new government that commits itself to good governance and creating opportunities for all Lebanese, specially the youth and women.
The Great Reset: A Unique Twin Summit to Begin 2021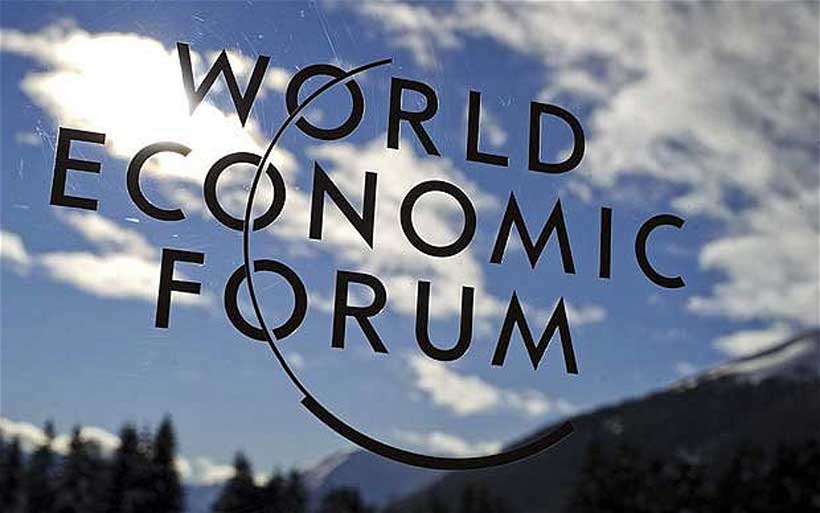 "The Great Reset" will be the theme of a unique twin summit to be convened by the World Economic Forum in January 2021. The 51st World Economic Forum Annual Meeting will bring together global leaders from government, business and civil society, and stakeholders from around the world in a unique configuration that includes both in-person and virtual dialogues.
"We only have one planet and we know that climate change could be the next global disaster with even more dramatic consequences for humankind. We have to decarbonize the economy in the short window still remaining and bring our thinking and behaviour once more into harmony with nature," said Klaus Schwab, Founder and Executive Chairman of the World Economic Forum.
"In order to secure our future and to prosper, we need to evolve our economic model and put people and planet at the heart of global value creation. If there is one critical lesson to learn from this crisis, it is that we need to put nature at the heart of how we operate. We simply can't waste more time," said HRH The Prince of Wales.
"The Great Reset is a welcome recognition that this human tragedy must be a wake-up call. We must build more equal, inclusive and sustainable economies and societies that are more resilient in the face of pandemics, climate change and the many other global changes we face," said António Guterres, Secretary-General, United Nations, New York.
"A Great Reset is necessary to build a new social contract that honours the dignity of every human being," added Schwab "The global health crisis has laid bare the unsustainability of our old system in terms of social cohesion, the lack of equal opportunities and inclusiveness. Nor can we turn our backs on the evils of racism and discrimination. We need to build into this new social contract our intergenerational responsibility to ensure that we live up to the expectations of young people."
"COVID-19 has accelerated our transition into the age of the Fourth Industrial Revolution. We have to make sure that the new technologies in the digital, biological and physical world remain human-centred and serve society as a whole, providing everyone with fair access," he said.
"This global pandemic has also demonstrated again how interconnected we are. We have to restore a functioning system of smart global cooperation structured to address the challenges of the next 50 years. The Great Reset will require us to integrate all stakeholders of global society into a community of common interest, purpose and action," said Schwab. "We need a change of mindset, moving from short-term to long-term thinking, moving from shareholder capitalism to stakeholder responsibility. Environmental, social and good governance have to be a measured part of corporate and governmental accountability," he added.
This innovative summit will be a very different Annual Meeting, reflecting the spirit of the Great Reset. It will provide a unique opportunity at the beginning of 2021 to bring together the key global government and business leaders in Davos, yet framed within a global multistakeholder summit driven by the younger generation to ensure that the Great Reset dialogue pushes beyond the boundaries of traditional thinking and is truly forward-oriented.
To do so, the World Economic Forum will draw on thousands of young people in more than 400 cities around the world (the Global Shapers Community) who will be interconnected with a powerful virtual hub network to interact with the leaders in Davos. Each of those hubs will have an open house policy to integrate all interested citizens into this dialogue, making the Annual Meeting open to everyone. In addition, global media and social media networks will mobilize millions of people, enabling them to share their input while also providing them with access to the Annual Meeting discussions in Davos.
The announcement of the Great Reset was made by HRH The Prince of Wales and Professor Schwab during a virtual meeting, followed by statements by UN Secretary-General António Guterres and IMF Managing Director Kristalina Georgieva.
Their statements were supported by voices from all stakeholder groups of global society, including Victoria Alonsoperez, Founder and Chief Executive Officer, Chipsafer, Uruguay, and a Young Global Leader; Caroline Anstey, President and Chief Executive Officer, Pact, USA; Ajay S. Banga, Chief Executive Officer, Mastercard, USA; Sharan Burrow, General Secretary, International Trade Union Confederation (ITUC), Brussels; Ma Jun, Chairman, Green Finance Committee, China Society for Finance and Banking, and a Member of the Monetary Policy Committee of the People's Bank of China; Bernard Looney, Chief Executive Officer, bp, United Kingdom; Juliana Rotich, Venture Partner, Atlantica Ventures, Kenya; Bradford L. Smith, President, Microsoft, USA; and Nick Stern, Chair, Grantham Research Institute on Climate Change and the Environment, United Kingdom.
In the run-up to the Annual Meeting, the Forum will host a virtual series, The Great Reset Dialogues. These dialogues are a joint initiative of the World Economic Forum and HRH The Prince of Wales. Contributions to the Great Reset will also be invited through UpLink, the World Economic Forum's digital platform to crowdsource innovations for the Sustainable Development Goals.
Global manufacturing production drops sharply due to economic disruptions caused by COVID-19
World manufacturing production already indicated an overall economic slowdown in 2019 but, in the first quarter of 2020, manufacturing output growth registered a sharp decline of 6.0 per cent. This decline is attributable to China's lockdown to contain the spread of COVID-19, as well as ongoing uncertainties due to restrictions on trade between the US and China and the so-called Brexit.
A massive decline of manufacturing output for industrialized, as well as developing and emerging industrial economies (excluding China), is expected in the following period as a large number of industrialized countries partially shut down their economies as a containment strategy for COVID-19 from March 2020 onwards.
In the first quarter of 2020, industrialized economies registered a contraction in manufacturing output of 2.5 per cent. Among Asian industrialized economies, manufacturing output remained almost unchanged, mainly due to the solid performance of South Korea and Taiwan, ROC.
In Europe, manufacturing growth was much lower in Eurozone economies compared to other European Union (EU) countries, as already experienced in previous quarters. Italy registered one of the steepest output declines of 11 per cent because of the early outbreak of COVID-19. Among non-EU economies, manufacturing output dropped by 6.0 per cent in the United Kingdom, mainly due to Brexit and related uncertainties.
China's manufacturing output in the first quarter of 2020 was hit hard by the pandemic and dropped by 14.1 per cent in a year-over-year comparison. Almost all Chinese industries experienced negative growth rates, including motor vehicles (27.3 per cent) and textiles (22.5 per cent).
Manufacturing production in developing and emerging industrial economies (excluding China), not yet affected by COVID-19, recorded a reduction of 1.8 per cent.
Developing economies in the Asia and the Pacific region registered a negative year-over-year growth rate of 2.5 per cent for the first quarter. Viet Nam was among very few countries in the region that maintained a high manufacturing growth, whereas India's manufacturing output further dropped.
The upcoming economic crisis due to COVID-19 is expected to further weaken economies in the Latin America region which already witnessed a reduction in manufacturing output of 2.8 per cent in year-on-year comparison.
Africa's manufacturing output indicated a slight increase of 0.2 per cent for the first quarter of 2020.
The full report World Manufacturing Production, Quarter 1, 2020 is available here.
Top Paying Careers In Criminal Justice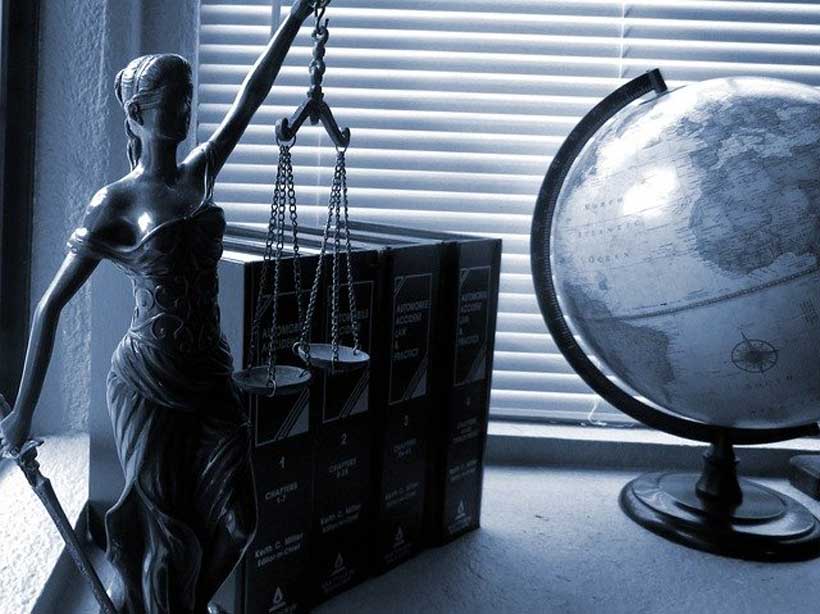 Crime is at large, now more than ever. We get to hear of unimaginably heinous misdeeds every day that can be nerve-wracking for the people who suffer from it. The motivations behind these actions could base on religion, race, ethnicity, nationality, gender, castes, and everything else that creates a bias in our society. The harsh reality is that it exists on every level and every scale, and people from all age groups and genders are equally prone to it.
Fortunately for us, we have adequate and competent law enforcement agencies to protect our interests and ensure the safety of our lives against these perpetrators. It might be risky, but is a highly noble profession that guarantees a respectable career. And with the development of proper governing bodies, this field has also adapted an efficient system to function with several branches.
Individuals who feel strongly about the security of others, or harbor a strong sense of morality readily line up to join this line of service. Besides securing the people from crimes, they also obtain a steady source of income for themselves. One with sufficient room for professional growth, although that is dependent upon the branch of law enforcement which they serve.
Choosing to pursue a career in this field can be a bold decision, but its many rewards make it worthwhile. If you can also see a future in this area, then here are the top-paying options that you should consider before picking any categories. These should help make your career even more exciting than it already could be.
1. DEA AGENTS
A DEA (Drug Enforcement Administration) agent works as part of a team that tackles drug trafficking and apprehends people involved in it. Because they deal with a range of tasks while performing their duties, a dea agent salary can be rather appealing for most people. Serving in this profession requires them to be proficient in several languages, have an apt understanding of body language, be remarkably flexible, and an expert in paying attention to details and decision making. You can expect an average yearly income between $60,000 and $90,000.
2. LAWYERS & ATTORNEYS
Criminal justice lawyers and attorneys can enjoy a comfortable living, thanks to the magnitude and abundance of cases for them in this area. They function by advising their clients in civil and criminal trials and informing them of the possible course of actions within their legal rights. Besides that, advocating before the court of law is a primary part of their job. They need to spend a total of seven years in undergrad and law school to consider bar exams and licensing for practicing. Upon completion, you can enjoy a yearly income of above $70,000.
3. DETECTIVE & PRIVATE INVESTIGATORS
This section of the criminal justice body specializes in active law enforcement practices and maintain order in a city. Detectives rank higher than police officers and work on solving specific cases by examining records, collecting evidence, and apprehending criminals. Most of them are advance from the position of a police officer by clearing specializing exams that test their physical and mental competence. Once they promote this level, they can get a salary of up to $90,000 in a year.
Private investigators offer similar services, but since they are not part of a system, they are more flexible with their work. They may be unlicensed and undertake all nature of cases. Thus, making them more suitable for private investigations.
4. POLICE OFFICERS
Police officers play a more significant role in the day to day activities of our lives. They maintain order, file reports, make arrests, apprehend offenders of the law, and respond to calls for individual assistance. Qualifying for this job requires them to clear training and pass several medical, physical, and written exams. After completing them, they can serve state or federal agencies following the defined code of law. You should expect to earn $40,000 to $60,000 a year. To get into a higher pay scale, try to apply getting done with your undergrad.
5. FEDERAL MARSHALS
Federal marshals perform a more narrow scope of duties. They are prominent members of the US government's executive branch. Their job description involves providing adequate security to court officers and officials and ensuring the smooth functioning of the judicial system. Part of their job also requires them to convey and fulfill court orders, like arrest warrants or prisoner transfers. Individuals can join this field after completing a degree in criminal justice and three years of practice in this area. They are likely to start from a pay scale of above $38,000 a year.
6. FORENSICS ANALYSTS
Forensics analysts are the Sherlock Holmes of the world of criminal justice. They collect and analyze evidence related to criminal cases and make reasonable deductions or draw appropriate conclusions from their findings. They work closely with medical examiners, officers, and lab technicians to perform their duties. Exhibiting a sound understanding of ballistics, fingerprinting, biochemistry, and other implicit details of cases is essential for their jobs. People wanting to work in this branch need to complete a bachelor's in criminal justice and get a forensic science specialization through enforcement agencies. They can start working with annual pay of $37,000 and expect gradual growth with time and experience.
7. PROBATION OFFICERS
Probation officers work on rehabilitating and reforming the lives of law offenders, convicts, and people still waiting for their sentencing. They supervise the activities of released criminals and run background checks on arrested individuals to help with the sentencing. A vital part of their job also involves providing recommendations on matters related to sentencing and reviewing court orders. They offer rehabilitation assistance and referrals to counseling, training, and community service programs for offenders. That makes their job rather important in intercepting and eliminating crime from our streets. These can start their careers from $35,000 and expect to go up to $60,000 a year with gradual growth.
8. COURT CLERKS
Court clerks provide clerical support with matters related to the municipality and court systems, as well as federal licensing agencies. They perform all the associated services and administrative duties for the judicial system. That involves issuing licenses, collecting fees, maintaining fiscal accounts, and verifying the propositions made in the court. They need to complete a 2-year associate degree and other technical programs from vocational schools. Depending on their performance, experience, and work, they can earn between $20,000 and $75,000 a year.
SUMMARY
These are top-paying career options in criminal justice that you need to consider for your future. Make sure to prepare for rigorous physical and mental exercise for all of them, as this field deals with everyone identically. Rest assured, you can envision a respectable and satisfying life ahead of you after joining this field.