China's Strong Reform Agenda Places it in the Top 10 Improver List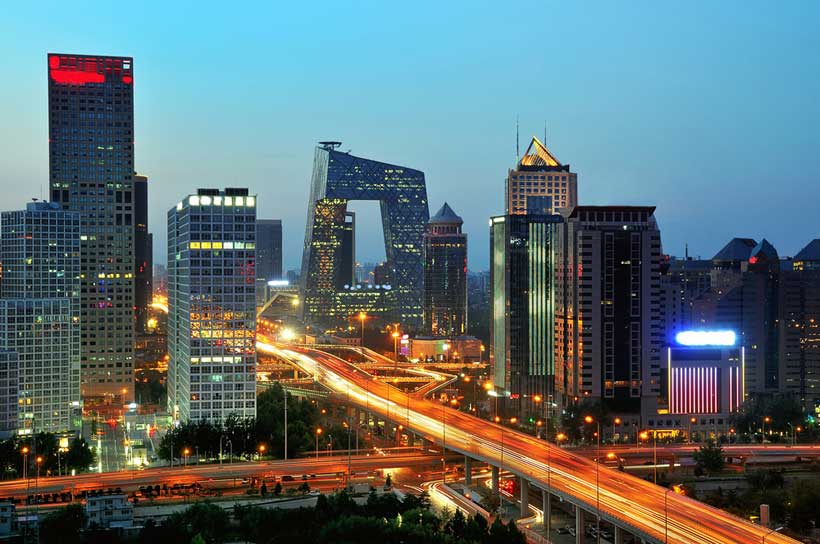 China joined the ranks of the world's top ten most improved economies for ease of doing business for the second year in a row thanks to a robust reform agenda, the World Bank Group's Doing Business 2020 study says.
China carried out a record eight business reforms during the 12 months to May 1 and ranks 31st globally on the ease of doing business rankings with a score of 77.9 out of 100.
"China has undertaken substantial efforts to improve the domestic business climate for small and medium-size enterprises, maintaining an active pace of reforms," said Martin Raiser, World Bank Country Director for China. "Laudable progress has been achieved on a number of Doing Business indicators, particularly in the area of construction permitting."
Highlights of China's reforms include:
Fully integrating issuance of company seals into a business registration one-stop shop.
Simplifying the building permits requirements for low-risk construction projects and reducing the time to get water and drainage connections.
Streamlining the process of obtaining an electrical connection and increasing the transparency of electricity tariff changes.
Strengthening the protection of minority investors by imposing liability on controlling shareholders for unfair related-party transactions and clarifying ownership and control structures.
Implementing a preferential corporate income tax rate for small enterprises, reducing the value added tax rate for certain industries and enhancing the electronic filing and payment system.
Simplifying exporting and importing by implementing advance cargo declaration, upgrading port infrastructure, optimizing customs administration and publishing fee schedules.
Making contract enforcement easier by regulating the maximum number of adjournments that can be granted and limiting adjournments to unforeseen and exceptional circumstances.
Making resolving insolvency easier by providing rules for post-commencement credit priority and increasing the participation of creditors in insolvency proceedings.
China made noteworthy improvements in the process of construction permitting, which helped the economy improve its global rank on this indicator. It now takes 111 days to undertake building permitting procedures in China, and the economy receives a perfect score of 15 in the quality index of the indicator, compared to the region's average of 132 days and 9.4 points respectively.
China's strengthening of minority investor protection mechanisms moved the economy to the 28th spot worldwide, above the regional average of 99th and the OECD high-income economies' average of 46th.
China's recent reforms secured the country's place among the most efficient economies on contract enforcement. A local entrepreneur spends on average 496 days and 16.2% of the claim value to resolve a commercial dispute, faster and less expensive than the regional average. China improved the quality of judicial administration, and it now scores 17 out of 18 on this index. No economy in the world scores better.
Building on reforms last year, China now ranks 12th globally in getting electricity and performs significantly better than the rest of the region. Chinese businesses must complete two steps and spend 32 days to obtain a connection, half the regional averages of 4.2 procedures and 63 days.
While there has been substantial progress, China still lags in areas such as paying taxes (105), getting credit (80), and trading across borders (56). It takes 21 hours and costs US$ 256 when exporting to comply with the border requirements, longer and more expensive than among OECD high-income economies. And a Chinese company must spend an average of 138 hours per year complying with fiscal requirements, compared to 64 hours in Singapore.
Iraq and ILO pledge to further decent work in the country
Iraq and the International Labour Organization (ILO) have signed the first Iraq Decent Work Country Programme (DWCP), as the country recovers from decades of conflict.

The Programme, which runs from 2019 to 2023, supports national initiatives to promote decent work and strengthen Iraq's capacity to mainstream decent work in social and economic policies. It will be implemented through close partnerships between the ILO and employers' and workers' representatives in the country.

The agreement was signed on 5 December by ILO Regional Director for Arab States Ruba Jaradat, Director General of Labour and Vocational Training Department of the Ministry of Labor and Social Affairs Raed Bahedh, President of the Iraqi Federation of Industries Ali Sabeeh al-Saadi, and President of the General Federation of Trade Unions in Iraq Satar Denbous on behalf of the Trade Union organizations.

Also in attendance at the ceremony in Baghdad were the Minister of Labor and Social Affairs Bassem al-Rubaie, Minister of Planning Nouri al-Dulaimi, and Minister of Foreign Affairs Mohamad Alhakim, as well as heads of government departments and agencies, employer representatives, trade unionists, ambassadors and representatives of UN agencies.

"The ILO has a long history of close cooperation with the government and social partners of Iraq, and today's event marks the comprehensive re-engagement of the ILO in the country," said ILO Regional Director Jaradat.

"We look forward to providing our partners in Iraq with the required support to address labour market challenges and raise employment rates, strengthen social protection, boost growth rates, and decrease fragile and informal labour. The new Programme establishes a firm commitment between all partners to strengthen decent work in the country in a holistic, coherent and integrated manner, to ensure that decent work is at the heart of Iraq's recovery and reform processes," she added.

DWCPs are the ILO's main vehicle to promote decent work as a key component in national development strategies. Under the programme, the ILO will work with government, worker and employer organizations in Iraq to support national initiatives on employment promotion, rights at work, social dialogue and social protection.

Based on extensive consultations between the ILO and Iraqi constituents, the Programme in Iraq will focus on three priorities:
Ensuring that private sector development supports the creation of new jobs.
Extending and strengthening social protection, and addressing child labour.
Improving social dialogue in order to promote rights at work.
Iraq has been a member of the ILO since 1932 and has ratified 68 ILO Conventions , including all eight fundamental Conventions.

Since 2004, the ILO and Iraq's government, workers' and employers' organizations have worked closely as part of the post-war reconstruction effort to bolster Decent Work and develop the labour market across different areas of the country.

Recent achievements include the adoption of a new Labour Law to improve Fundamental Principles and Rights at Work ; The ratification of ILO Convention 87 on the Freedom of Association and Protection of the Right to Organize and ILO Convention 187 on the Promotional Framework for Occupational Safety and Health ; A roadmap for public employment services in Iraqi Kurdistan has also been designed.
Improving gender diversity in the energy sector is an important measure of success
Energy industries have lacked female participation throughout their history, with women making up only about one-fifth of the traditional energy sector labour force.
The International Energy Agency, which promotes the need for equal opportunities, today hosted a high-level event focused on how to advance gender diversity in the energy sector to support future workforce needs.
Held in Paris ahead of the IEA's biennial Ministerial Meeting, the event was chaired by Christyne Tremblay, Canada's Deputy Minister of Natural Resources, and Megan Woods, New Zealand's Minister of Energy and Resources. At the event, the United States launched the C3E International Ambassador Programme, which gives all countries an opportunity to nominate individuals who will support governments' efforts in improving gender diversity in the energy sector.
Other participants included ministers or senior government officials from Austria, Australia, Belgium, Finland, Germany, Italy, the Netherlands, Sweden, the United Kingdom and other IEA Family countries, as well as executives from several major energy sector companies. During the meeting, participants expressed enthusiastic support for advancing gender diversity across the energy sector and its importance for clean energy transitions.
"Achieving a better gender balance is not only an issue of fairness. It is also good for results as well, as studies show that diverse organisations perform better," said Dr Fatih Birol, the IEA's Executive Director.
Participants at the meeting emphasised the importance of integrating gender into energy policies, promoting female employment and careers, and sharing best practices. They welcomed the activities of C3E TCP, which aims to build a community of women leaders across a range of clean energy sectors, and the Equal by 30 campaign, which secures commitments from public and private sector organisations to work towards equal pay, equal leadership and equal opportunities for women in the clean energy sector by 2030.
The meeting identified those two initiatives as platforms to exchange best practices and strengthen collaboration in several areas, including knowledge and data collection, recognition of female leadership, reducing barriers and raising ambition on implementation.
The 2019 IEA Ministerial Meeting is taking place in Paris on 5-6 December. It is chaired by Mr Michał Kurtyka, Poland's Minister of Climate and the President of COP24. Ministers of IEA Member, Accession and Association countries and CEOs of leading companies are attending the meeting.
African Economic Conference: The do's and don'ts of youth employment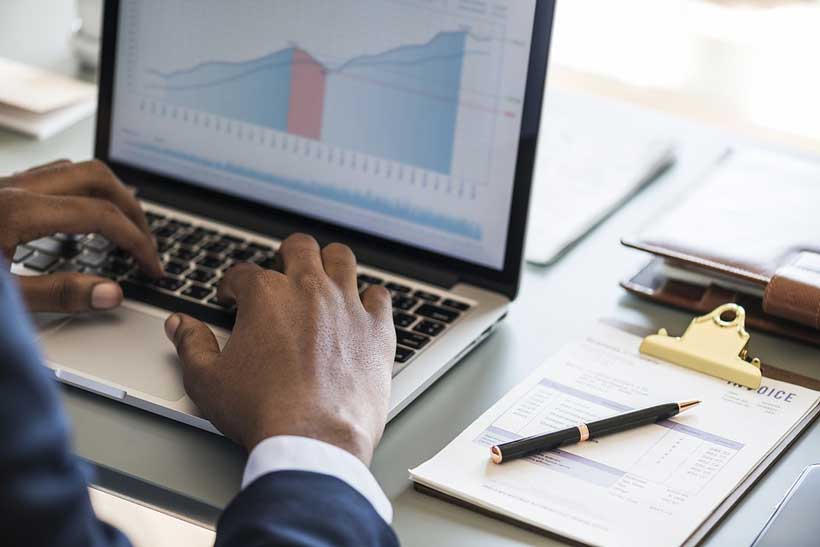 African governments, working with civil society and the private sector, should formulate deliberate policies to boost employability, particularly of the continent's youth, according to regional surveys presented at this year's African Economic Conference (AEC) in Sharm El Sheikh, Egypt.
Researchers Abou Kane from Senegal, Joachim Tindo from Cameroon and Togo's Mawussi Djahini-Afawoubo administered the survey to analyze the labor market in their respective countries.
The survey results on Wednesday dominated discussions at the three-day conference, hosted by the African Development Bank in partnership with the United Nations Development Program and the United Nations Economic Commission for Africa. The theme of the conference is: "Jobs, entrepreneurship and capacity development for African youth."
Kane's study, which sampled 2,755 people in Dakar, assessed the impact of state-run support programs. "The support programs improved the employability of the beneficiaries, but they did not sufficiently boost self-employment."
According to him, Senegalese men have easier access to employment and are more likely to be in permanent jobs than women.
"The government and the private sector should encourage and sustain these programs. Moreover, women and young people should be taken into consideration to improve their situation," he said.
"The programs proposed have a positive overall effect on confidence (86% of respondents), the judgment of capacities (87%) and bringing young people closer to the labor market (61%)."
Tindo explored the participation of young people in public employment in Cameroon, Congo, Côte d'Ivoire, Chad and Senegal. His study found that the economic crisis of the mid-1980s in sub-Saharan Africa had severe consequences for Francophone economies.
"These countries had high unemployment rates during this period. For Cameroon, the unemployment rate exceeded 20% between 1993 and 1994," Tindo said.
Togolese researcher Djahini-Afawoubo examined how labor market policies affect the transition from training to working life. He called on governments to aid the formalization of small businesses in a bid to ensure stable and decent jobs for young people.
"Governments should also ensure that fixed-term jobs are deliberately created as part of state labor market policies. This could include measures to reduce the cost of labor for formal businesses and reduce the tax burden," he added.