Caribbean Economies Continue to Reform to Improve Business Climate
Economies in the Caribbean carried out a record 19 reforms over the past year to make it easier for domestic small and medium-size enterprises to do business, the World Bank Group's Doing Business 2020 study says.
Eleven of 16 Caribbean economies[1] implemented business-facilitating reforms. Puerto Rico (U.S.) and Jamaica were the region's top-ranked economies, ranking 65th and 71th globally.
"It is encouraging to see that economies in the Caribbean have reinforced their reform agendas this year," said Santiago Croci Downes, Program Manager of the Doing Business Unit. "However, there is still a long way to go to remove obstacles to entrepreneurship and boost economic growth in the region."
Improvements in the Caribbean were concentrated in starting a business, getting electricity, paying taxes and enforcing contracts.
With four reforms, the Bahamas implemented the most business-facilitating measures. The country made the process of starting a business faster and less expensive by reducing registration times for business licenses and value-added tax and by eliminating business registration fees. Authorities cut the time needed for an entrepreneur to complete all required formalities to start a new business in half to 11.5 days. The Bahamas also strengthened minority investor rights by increasing conflict-of-interest disclosure requirements, clarifying ownership and control structures, and requiring greater corporate transparency.
Barbados introduced three major reforms. Authorities deployed new software to process electrical connection applications, increased their stock of electrical material needed for connection works and started offering training programs for the electrical utility's engineers. As a result, it takes 10 fewer days to connect a new warehouse to the electrical grid. Barbados also adopted a law regulating all aspects of mediation as an alternative dispute resolution mechanism.
Belize, Dominican Republic and Jamaica implemented two business-climate-improving reforms each. Belize enhanced its risk-based management system, reducing intrusive inspections and streamlining the clearance process for both exports and imports. As a result, compliance with import border requirements was accelerated to 30 hours from 48 hours.
The region performs best in the areas of starting a business and getting electricity. Jamaica is ranked 6th globally in the starting a business indicator. Connecting a new warehouse to the electrical grid costs 423.4% of income per capita on average in the region, half the global average of 1,049.8%.
However, many business regulations in the region remain cumbersome. No economy in the region has appeared among the world's top 10 improvers in the last four years and no Caribbean economy ranks among the top 50 best places globally to do business. The region underperforms in the areas of registering property and getting credit. Registering a property in the Caribbean takes 90 days, almost twice the global average of 47 days. Only six of 16 of the region's economies have credit registries or credit bureaus.
Cell death, a life-giving event, can also trigger severe disease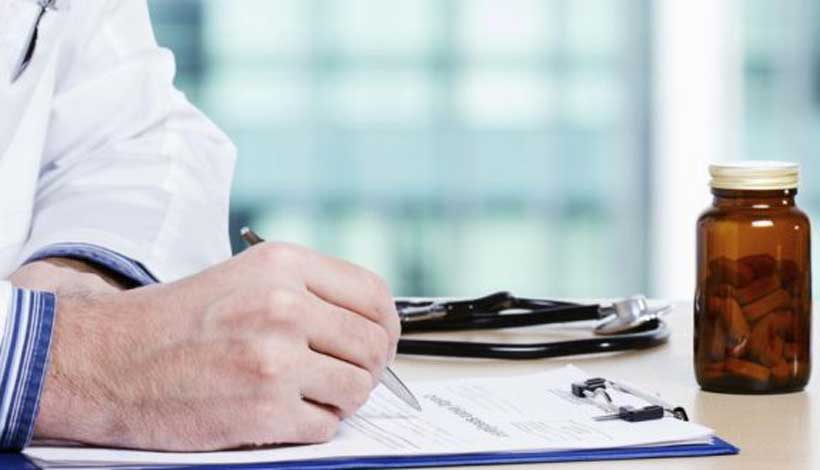 When the body machinery that kills off hundreds of millions of cells a day fails, inflammation and sickness are often not far behind.
By VITTORIA D'ALESSIO
Cell death, which might sound unwelcome, is actually essential for keeping every person alive. The process, tightly regulated by the body, destroys old or damaged cells to make way for new ones. At the same time, cells invaded by microbes are eliminated to fight infections. 'Most people don't realise this, but every second there are about 4 million cells dying in each of our bodies to be replaced with fresh ones,' said Dr Mohamed Lamkanfi, an immunologist in the Department of Internal Medicine and Paediatrics at Ghent University in Belgium. 'Programmed cell death is a fundamental part of life.'
Flawed processes
But the system must work flawlessly for optimal health and sometimes errors occur. These can lead to tissue damage, inflammation and sickness.
For instance, cells might survive beyond their optimal life span and cause an autoimmune disease, stubborn viral infections or even cancer. At the other end of the spectrum, excessive cell death could result in tissue degeneration and cause severe disorders such as Alzheimer's and Parkinson's.
Lamkanfi is particularly interested in pyroptosis, a form of cell death that involves the destruction of important white blood cells known as macrophages, which usually kill invading microorganisms and stimulate other parts of the immune system.
Pyroptosis causes inflammation and, while an inflammatory state is crucial when a person is fighting an infection, it can also be highly detrimental when it happens at the wrong time or in excess. Uncontrolled pyroptosis is linked to chronic inflammatory conditions such as rheumatoid arthritis and familial Mediterranean fever (FMF).
Lamkanfi was principal investigator on an EU-funded project called PyroPop and has a particular interest in FMF, an inherited disorder that usually occurs in people of Mediterranean and Middle Eastern origin, because he has family ties to Morocco.
Personal interest
'You might say that my interest in familial Mediterranean fever is personal,' said Lamkanfi. 'My family originates from Morocco, where the disease is endemic and a huge health burden for many patients.'
In countries where FMF is endemic, between one in 400 and one in 1 000 people is affected by the disease and there are clinics in parts of the Mediterranean dedicated entirely to treating it. Severe bouts of FMF-induced fever can lead to organ damage, joint pain and infertility, among other complications.
Through his work on PyroPop, which was completed in 2021, Lamkanfi has been better able to understand the complex sequence of cellular events that give rise to pyroptosis. A follow-up project called PyroScreen, also funded by the EU, is now under way. The aim of this new research is to find treatments to stave off inflammation.
Lamkanfi is not alone in his quest for treatments to counter the negative effects of cell death. Indeed, finding ways to intervene when programmed cell death goes wrong has been a research priority in many laboratories around the world over the past 20 years and drug trials are now under way.
Researchers are hopeful that remedies will be found within the next 10 years 'so we can better treat some very serious diseases,' said Dr Manolis Pasparakis, a professor of genetics at the University of Cologne in Germany.
Natural demise
Since the discovery almost 200 years ago that cell death is a natural part of life, scientists have zeroed in on many key players of the machinery behind the process. They have identified both genes that regulate cell death and the molecules that precipitate the cascade of events resulting in a cell's destruction.
Healthy, programmed cell death is known as apoptosis and enzymes called caspases play an important part in making it happen. Molecules from this family ensure a careful degradation of a dying cell.
This orchestrated collapse includes deformation of the cell membrane, cell shrinkage and fragmentation of the DNA and all the cell's contents. The cell's corpse – shrivelled but intact – is then quickly swallowed up by neighbouring cells.
The net result is a discrete elimination of a cell that has passed its sell-by date, triggering no immune response from the body.
Exploding cells
The same cannot be said for necroptosis, another tightly regulated form of cell death. There is nothing quiet or discrete about it.
'Cells undergoing necroptosis rupture and dump their contents into the space between cells and this becomes dangerous,' said Pasparakis. 'The exploded contents act on receptors on neighbouring cells and induce inflammation and tissue damage.'
He is principal investigator of the EU-funded Necroptosis project, which is exploring the role of cell death in immunity and inflammation. The initiative, which began in 2018, runs through September this year.
In 2009, Pasparakis and his team discovered the pro-inflammatory properties of necroptosis by accident while studying genetically modified mice.
'We expected to have mice that would be resistant to cell death, but we found the opposite,' he said. 'The mice developed a very severe inflammatory response, causing sickness and death.'
Today, the pros and cons of necroptosis are better understood.
'We know it's important in the body's defence against viruses: a cell must die fast when it's infected by a virus, before the virus has a chance to replicate, and necroptosis is a great way to facilitate a quick death,' Pasparakis said. 'On the other hand, necroptosis is also a highly inflammatory type of cell death, so when it happens in excess it can trigger severe disease.'
While evidence that this is the case comes from mouse studies, whether necroptosis causes human disease has yet to be confirmed. Proof may come from clinical trials happening now.
'The whole science community is waiting anxiously to see the results,' said Pasparakis.
Positive results promise to revolutionise the treatment of many debilitating diseases.
'Once we've found a way to block the faulty cell-death machinery, we should see an impressive clearing of pathology [sickness] from the body in certain inflammatory diseases,' said Lamkanfi at Ghent University. 'We have already seen this in mice.'
By extension, that could mean 'new therapies and diagnostics for millions of people suffering from chronic inflammatory diseases, from gout and heart disease to neurodegenerative conditions,' he said. 'The impact could be remarkable.'
The article was originally published in Horizon, the EU Research and Innovation Magazine.
The American Thinker: "A prestige and perceptions of US power have dramatically crashed"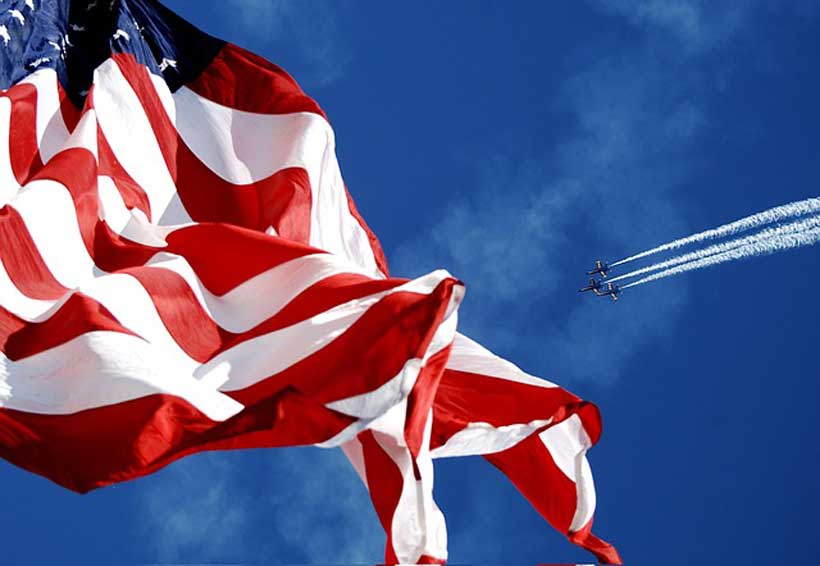 The shocking announcement that China had brought together bitter rivals Shiite Iran and Sunni Saudi Arabia to resume diplomatic relations in a deal negotiated in Beijing is a stunning defeat for America, threatening the basis of our Middle Eastern and world diplomatic power, writes Thomas Lifson at "The American Thinker".
If, as it appears, Saudi Arabia is no longer a reliable ally that can be counted upon to keep the Armageddon-mongering mullahs in Iran at bay while warming up to Israel, then the entire power calculus of the Middle East is shattered.
At a minimum, American prestige and perceptions of our power have dramatically crashed, though our propaganda media are doing their best to prevent the domestic public from understanding this.
The Chinese triumph in the Middle East, pushing aside America as the significant other, is one of the principal, if not the worst, signs of the disaster that the Biden presidency has unleashed. This is very bad news for us, our European and Japanese/Korean/Taiwanese allies dependent on Middle Eastern oil, and Israel.
In trying to comprehend how a catastrophe of this magnitude could have unfolded, I have been searching for explanatory factors. One that, perhaps strangely, didn't occur to me, was the Nordstream pipeline sabotage. Now I strongly suspect, notes Thomas Lifson, that the U.S. or its proxies are responsible for blowing up the pipeline, which (despite our media virtually ignoring this) ranks as the greatest man-made release of CO2 in history, and which has crippled the economy of Germany, our ostensible ally (for now).
One of America's most powerful international weapons is its overwhelming control over the global news ecosystem, and a complete blanket of media silence was soon enforced, causing that huge event to quickly fade from public consciousness.
When someone such as Prof. Jeffrey Sachs mentioned what had probably happened on Bloomberg TV, he was quickly yanked off the air. The information that Sachs imparts and that yank-off moment speaks volumes about the propagandistic "global news ecosystem" and is worth viewing.
Unlike the American public, world leaders and their populations are not prisoners of the "news ecosystem," and, as Sachs points out, many if not most believe that America is not above selling out its own allies. In private, well informed American journalists and others agree.
The suspicion of such perfidy is likely to have weighed heavily on the Saudis, though it was not the sole factor in them turning to China.
There are obviously many long-term factors behind this apparent diplomatic revolution, notably including China's economic rise and its position as the leading purchaser of Middle Eastern oil.
However, I think that the colossal arrogance of our own country, and the extent to which we have increasingly abused and victimized our own allies and vassals over the years must surely have been a huge contributing factor.
One problem with relying too heavily upon the power of your dishonest propaganda is that you may continue to believe in it yourself even after most of the intended targets of your deception have stopped doing so.
A fundamental distrust of our government and the propaganda lines enforced by our media is the only prudent way to approach understanding the realities of the world historical global power competition underway. We know that we are being lied to, but we don't fully understand what the lies are, – stresses Thomas Lifson at "The American Thinker".
Israeli-Palestinian tensions resemble 'Intifada' on the brink of a 'color revolution' in Israel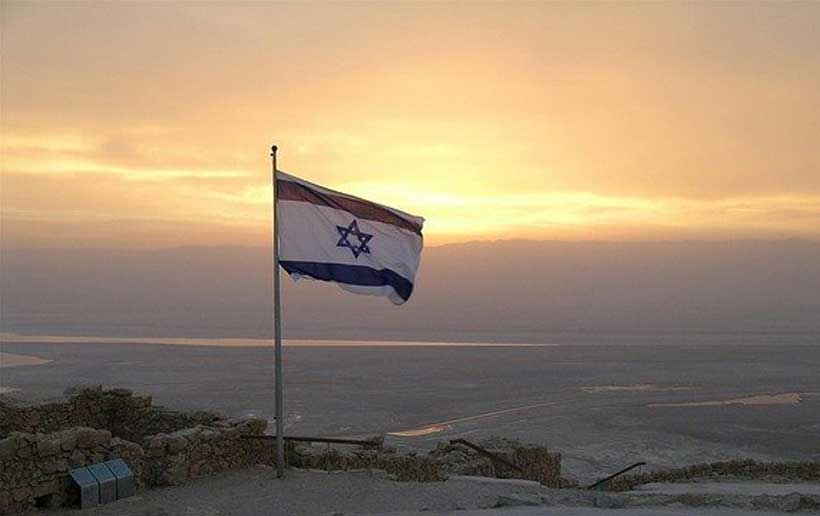 Bill Burns says his meetings with leaders during last week's trip to the region left him more concerned about prospect of increased violence, comments 'Times of Israel'.
The director of the United States Central Intelligence Agency William Burns expressed his concern last week that the current period of tensions between Israel and the Palestinians is beginning to resemble the violence of the Second Intifada.
The Second Intifada lasted from 2000 to 2005 and for Israelis became synonymous with the suicide blasts and bus bombings that led to the deaths of over 1,000 civilians and soldiers. The uprising that followed the Camp David peace negotiations also saw intense clashes with Israelis troops that left over 3,000 Palestinians dead.
Burns made the remarks days after returning from the region, where he met with senior Israeli and Palestinian leaders, as the Biden administration has intensified its efforts to calm tensions between the sides.
But Burns said he did not leave the trip feeling optimistic. "The conversations I've had with Israeli and Palestinian leaders left me quite concerned about the prospects for even greater fragility and even greater violence between Israelis and Palestinians.
on January 26, the IDF conducted a raid in the northern West Bank city of Jenin during which nine Palestinians were killed, including one civilian. Israel has defended the operation as a necessary anti-terror measure. The PA responded by announcing the severing of its security coordination with the IDF (though Abbas later told Burns ties were only partially cut).
A day later, a Palestinian gunman opened fire outside a synagogue in East Jerusalem, killing seven Israelis.
The IDF has pressed on with an anti-terror campaign to deal with a series of attacks that left 31 people in Israel dead in 2022, and seven more in an attack last month.
The IDF's operation has netted more than 2,500 arrests in near-nightly raids. It also left 171 Palestinians dead in 2022, and another 41 since the beginning of the year — many of them carrying out attacks or during clashes with security forces, though some were uninvolved civilians.
The US has pressed the PA to walk back its announcement cutting security ties with the IDF, which the Israel security establishment has long touted as crucial for maintaining stability and preventing terror in the West Bank. The PA's supporters have warned, however, that it will be harder to sustain in the long term in the absence of diplomatic negotiations that boost its image in the Palestinian street.
Many of the Israeli raids have sparked increasingly violent clashes with armed Palestinians frustrated over the Israeli incursions and the PA's willingness to cooperate.
Commenting on Burns' remarks, State Department spokesman Ned Price said the CIA director's concern "is precisely the reason Secretary Blinken from Israel, from the West Bank, from Egypt, encouraged Israelis, Palestinians to take urgent steps themselves that would de-escalate this situation and lead to greater degrees of security and stability for Israelis and Palestinians alike."
Meanwhile there is a shadow of a 'color revolution' looms over Israel. Mass protests have taken over the country and even representatives of the Israeli armed forces are joining them.
Dozens of Israeli air force reservists said they would not turn up for a training day in protest against Prime Minister Benjamin Netanyahu's judicial reforms, a jolt for a country whose melting-pot military is meant to be apolitical.
As Israel's strategic arm, the air force has traditionally relied on reservists in wartime and requires crews who have been discharged to train regularly in order to maintain readiness.
But in a letter circulated in local media, 37 pilots and navigators from an F-15 squadron said they would skip scheduled drills and instead "devote our time to dialogue and reflection for the sake of democracy and national unity".
The religious-nationalist government seeks changes that include curbs on the Supreme Court, which it accuses of overreach.
Critics worry that Netanyahu – who is on trial on graft charges he denies – wants excessive power over the judiciary.
Weekly and increasingly raucous demonstrations have swept the country, with some protest leaders – among them former military chiefs – saying that a non-democratic turn in government would warrant mass disobedience within the ranks.
Israel does not publish military personnel figures, making it hard to judge to impact of the air force reservists' protest, or of similar pledges by some reservists from other branches.