"We are the hollow men, We are the stuffed men"-T S Eliot, The Hollow Men (1925)
Donald Trump did not emerge ex nihilo, from nothing. He was the predictable outgrowth of a society that generally loathes any serious thought. When Mr. Trump noted proudly during his 2016 campaign that "I love the poorly educated," it was by no means an off-the-cuff or seat-of-the pants observation.
It was offered as a politically convenient affirmation of alleged kinship, a deliberate strategy nurturing his bond with a specific portion of the American electorate.
This targeted portion could have been called "hollow men" by poet T S Eliot. Currently, to be sure, this meaning must be taken to include both genders. In this regard, the president's revealed sentiments were entirely "evenhanded."
However regrettable and worrisome for other reasons, they were not intended as sexist.
What were these "other reasons?" To answer, we must first inquire: Where does Donald Trump's conspicuous loathing of intellect and learning have its contemporary historical roots? Significantly, this is not really a difficult question.
"Intellect rots the mind," warned Third Reich Propaganda Minister Joseph Goebbels at the Nuremberg rallies in 1935. This plausible historical resemblance or commonality need not suggest that the Trump administration is in any way genocidal, only that both regimes drew their "primal" nurturance from the poisonous font of a know-nothing populism.
Even in anti-intellectual America, the poet occupies a proper place. Sometimes, he or she is all-seeing, even as a prophetic antecedent of what still lies ahead. "This is the dead land…" laments T.S. Eliot, speaking of no one geographic place in particular. Rather, he observes, in a presumptively generic "cactus land," false images of wood and stone are raised by "hollow men" as suitable objects for veneration.
Just as in present-day Trump-era United States, compliant inhabitants will insistently welcome "the supplication of a dead man's hand."
By definition, of course, it is a profoundly self-destructive welcoming.
Today, still more precisely, such lethal surrenders are witnessed most often at Trump "rallies," literally incoherent gatherings of the president's faithful, replete with screams and ritualistic phrases chanted in loud and atavistic chorus.
For the United States, at least in principle, there still exist more promising supplications. But any such foreseeable entreaties would first require a society that can take itself seriously, not one that has wittingly exchanged banal observations and empty chatter for intellect and learning. Under no circumstances – absolutely none – could these sensible pleas be spawned by a society of "hollow men" or "hollow women."
Never.
Now, actually meeting the requirements of a tangibly thoughtful and reasoning society is little more than a vague hope.Nonetheless, a simple though dignified model for improvement does remain available. To wit, before the poet Eliot's revealing metaphors, Transcendentalist philosopher Ralph Waldo Emerson called upon his fellow Americans to embrace "plain living and high thinking." Today, especially, it is evident that his sensible nineteenth-century plaint for enhanced equilibrium (personal and social) went unheeded.
Widely unheeded.
No truth-based observation could ever be more obvious.
Now, in the glaringly rancorous "Trump Era," there is no longer any plausible pretense concerning mind or integrity. Today, both intellect and dignity are out of political fashion, strikingly out of fashion. At least in the most cantankerous public realms, truth is no longer regarded as meaningfully worthwhile or advantageous. For this president, who seemingly learned a great deal from de facto mentor Joseph Goebbels, it is plainly a liability.
A grievous liability.
Though not generally understood, looking behind the news is everyone's first obligation of citizenship. Only here, in what is not immediately obvious, may we yet discover certain immutably core truths of American life. After all, even the tiniest hint of science or "high thinking" is treated by US President Donald Trump as an affront, as an epithet, as an unseemly sign of independent thinking.
Could anything else be more fittingly subject to mass-based spasms of public loathing, of duly "patriotic" American hatreds?
This corrosive subordination of intellect was by no means an original "contribution" of Donald Trump (American society has never been an example of obeisance to learning or enlightened considerations of "mind"), but it remains a defiling signature of this rapidly dissembling American presidency.
For sensible and still-thinking Americans, there should be little residual ambiguity about what is unraveling. Beyond any reasonable doubt, this country now backs further and further away from any merit-based standards of policy assessment. Locked fixedly into a regressive trajectory of political and cultural decline, America's cumulative ambitions are continuously being reduced to narrowly shallow credos and correspondingly empty witticisms.
"I love the poorly educated" said candidate Trump back in 2016.
Pertinent policy examples abound. It hardly comes as a surprise that virtually all Americans are already victims of this president's vaunted "trade wars." Ironically, the principal long-term beneficiaries of this Trump-induced incoherence will be Russia and China. The only derivative question should be this: Why is such plainly injurious presidential irrationality still acceptable to millions of rhythmically chanting citizens?
What can they possibly be thinking?
Always, science must begin with tangible questions. These core questions cannot be overlooked or ignored. Americans, it follows, must much more sincerely inquire: "How can a US president so willfully ignore and accept his Russian counterpart as his puppet master?" Even in the wholesale absence of "high thinking" within the Trump White House, it should be unambiguous that one superpower president has become the all-too-witting marionette of the other.
At what point do Americans candidly acknowledge that in any measured comparisons with geopolitical reality, the current US presidency is effectively The Manchurian Candidate on steroids?
There are still more serious questions. As a nation, when shall we finally agree to bear truthful witness on Constitutional governance?[1] Can there be any doubt that there is much more to these founding principles than the Second Amendment? Surely this country must ultimately be about much more than just the right to bear arms.
Is it not already obvious, patently, that what we now witness from moment to moment represents a more perilous American declension than even the most sensationalized fictional catastrophes?
Cultural context remains vital, even determinative. Donald Trump's ascent to the presidency did not arise ex nihilo, in a vacuum. What exactly has gone wrong with American "high thinking?" How, more precisely, have we managed to allow a once-still-promising and steadily-rising nation to slide uncontrollably toward collective national misfortune?
In the inherently unsteady nuclear age, such misfortune could sometime include irreversibly catastrophic human wars. With such dreaded inclusion, we the people might even need to witness a wholly unprecedented fusion. This would be an explosive alloy of banality and apocalypse.
It's not a pleasing fusion.
Before answering such queries – and properly serious replies must take special account of expanding nuclear proliferation – the genre we select must be exquisitely precise. In this connection, whenever we speak of Donald Trump we dare not speak of authentic "tragedy." "True" tragedy, unlike common buffoonery or self-induced misfortune, is ennobling. Always.
From Aristotle to Shakespeare, true tragedy has demanded a victim, whether individual or societal, one who suffers undeservedly.
This demand has not been met today.
In this dreary and profane play directed by President Donald Trump, we Americans are not properly tragic figures. Surely we are not just the passive victims of a disjointed and contrived presidency effectively forced upon us in 2016. As long as we refuse to speak out at less delicate levels of truth-telling – and this refusal means much more than just showing up to vote in 2020 – we will deserve our consequent losses.
Richly deserve them.
In the nuclear age, it now bears repeating, such losses could be irremediable.
Even immediately, they would likely be unendurable.
At that late point we would surely not represent the tragic victims of some unstoppable national decline. Instead, we would appear the pathetic "spillover" of a palpable and once-preventable melodrama.
At that point our defining genre will have become parody and pathos.
In all likelihood, that finally expressed American genre would represent a dreadful and prospectively hideous farce.
Amid all these consequential "theatrical" matters, we may have less to learn from Aristotle or Shakespeare than from the 20th century psychologists Sigmund Freud and Carl Jung. Even a cursory glance at the two seminal thinkers from Vienna and Zurich should remind us of the ever-present dangers posed by "horde" or "mass." Both Freud and Jung were strongly influenced by the Danish Existentialist thinker Soren Kierkegaard (who personally preferred the term "crowd" to "horde" or "mass") and by German-Swiss philosopher Friedrich Nietzsche.
Without guile, Nietzsche spoke woefully of the "herd."
Whatever term we might decide to favor, one key point remains unassailable: When an entire nation and society abandon the most basic obligations of critical thinking and "reason" (this observation about "reason" should bring us also to the German post-War philosopher, Karl Jaspers[2]), we can expect incremental deformity and eventual tyranny. Nietzsche, in his masterpiece Zarathustra, was more specific. "Do not seek the higher-man in the marketplace," the prophet had warned presciently.
Translated into more prosaic terms of our current American presidential dilemma, this ought to remind us that mundane skill sets acquired in the worlds of real-estate bargaining and casino gambling do not "carry over" to high-politics and diplomacy.
Or as one might say here in Indiana, "Not hardly!"
Now, in essence, American national leadership desperately requires some serious figures of historical literacy and tangible erudition, not the crudely half-educated marketers of "deals."
In America, snake oil can still be sold under various different markings.
But it's still just snake oil.
In the end, every society represents the sum total of its individual souls seeking some sort or other of "redemption." This search is never properly scientific – after all, there can be no discernible or tangible referent for a human "soul" – but important answers may still occasionally lie outside mainstream scientific investigations.[3]
These sorts of "eccentric" answers ought not necessarily be disregarded.
At times, at least, they should be consciously sought and carefully studied.
Not only the blustering American "emperor," but also those still awed by his mind-stifling "parade," are shamelessly "naked." In President Donald Trump's deeply fractionated American republic, we the people cheerlessly inhabit a stultifying "hollow land" of unending submission, crass consumption, dreary profanity and immutably shallow pleasures. Bored by the suffocating banalities of daily life and beaten down by the grinding struggle to stay hopeful amid ever-widening polarities of wealth and poverty, our weary US citizens – people who have every right to vote, but not to keep their teeth[4] – now grasp anxiously for any available lifelines of distraction.
In 2016, this presumed lifeline was a false prophet of American "greatness."
In 2016, legions of Americans unaccustomed to reading anything of consequence were easily taken in by a mountain of cheap red hats and starkly inane slogans.
For Donald Trump, cynical simplifications represented his planned path to electoral victory.
"Intellect rots the mind" said Third Reich Propaganda Minister Joseph Goebbels in 1935.
"I love the poorly educated" said US Presidential candidate Donald Trump in 2016.
Such things considered, it is small wonder that the cavernous Opiate Crisis is already deep enough to drown entire libraries of a once-sacred poetry.
Small wonder, too, that in a nation of so much institutionalized pain and private desperation there exists a pervasively growing cry for "anesthesia."
In part, because of the indifferent and ineffectual stewardship of America's current president, both this singular nation and the wider planetary system of which it is a part are at significant risk. Where, then, shall we meaningfully seek any still-lingering public demands for human improvement and collective survival? Where might we still discover any usefully reinforcing visions of social cooperation and personal growth?
In principle, at least, thoughtful concepts are de rigeur. Misdirected by the incessantly hollow claims of "American Exceptionalism" and "America First," we have somehow managed to forget that world politics is a system. It follows, among other things, that US prosperity is perpetually linked to the calculable well-being of other states and other societies.
It's not terribly complicated. In brief, this is an historical moment where one simplifying gastronomic metaphor can actually make sense: In essence, we are all in the "soup" together.
There is more. Until now, we have unceremoniously ignored the Jesuit philosopher Pierre Teilhard de Chardin's clear warning from The Phenomenon of Man: "The egocentric ideal of a future reserved for those who have managed to attain egoistically the extremity of `everyone for himself' is false and against nature. No element can move and grow except with and by all the others with itself."
We have also ignored almost everything else of commendably real intellectual importance. Should there remain any sincere doubts about this indictment, one need only look at the current state of American higher education – in many ways, now just another obvious expression of Nietzsche's (Zarathustra's) "marketplace."
In Donald Trump's America, we the people are no longer shaped by any suitably generalized feelings of reverence or compassion, or, as has already been amply demonstrated, by even the tiniest hints of plausibly complex thought. Now, our preferred preoccupation, shamelessly unhidden, lies with a closely- orchestrated hysteria of indulgence in other people's private lives and (with even greater and more visceral enthusiasm) their corollary sufferings. In German, there is a specially-designated word for this lethal pathology of the human spirit.
The Germans call this schadenfreude, or taking exquisite pleasure in the misfortunes of others.
For the most part, this voyeuristic frenzy is juxtaposed against the always-comforting myth of American superiority. In the end, this particular myth, more than any other, is apt to produce further declension and despair. This is the case even when an American president chooses to physically wrap himself around the flag, a recent Trump embrace of rare and visually defiling repugnance.
"I belong, therefore I am." This is not what philosopher René Descartes had in mind when, back in the 17th century, he had urged greater thought and expanding doubt. It is also a very sad credo. Unhesitatingly, it loudly shrieks that social acceptance is equivalent to physical survival, and that even the most sorely pretended pleasures of inclusion are inevitably worth pursuing.
There is much more. A push-button metaphysics of "apps" now reigns supreme in America. This immense attraction of smart phones and corresponding social networks stems in large part from our barren society's machine-like existence. Within this increasingly robotic universe, every hint of human passion must be shunted away from any caring human emotions, and then re-directed along certain uniform and vicariously satisfying pathways.
Jurisprudentially, although international law obliges the United States to oppose all crimes of genocide and related crimes against humanity – and despite the fact that this binding international law is an established part of the municipal law of the United States[5] – America's president remains irremediably silent on war crimes committed by both America's allies and its adversaries. These terms of relationship must be bound together because it has become substantially unclear in Trump's inverted universe exactly who is friend and who is foe. When Trump says of North Korean dictator Kim Jung Un "We're in love," the rest of us are in real trouble.
We may still argue, and quite correctly, that human beings are the creators of their machines, not their servants. Yet, there exists today an implicit and hideous reciprocity between creator and creation, an elaborate and potentially murderous pantomime between the users and the used. Openly, our adrenalized American society is rapidly making a machine out of Man and Woman.
In an unforgivable inversion of Genesis, it now seems plausible that we have been created in the image not of God, but of the machine.
Mustn't we now ask, at least those residually few Americans who would courageously remain determined thinkers and doubters, "What sort of redemption is this?"
For the moment, we Americans remain grinning but hapless captives in a deliriously noisy and stultifying mass. By relentlessly disclaiming any dint of interior life, we are able to proceed with our lives, very tentatively, of course, and – in absolutely every existential sphere – at the lowest possible common denominator.
Expressed in more palpable terms, our air, rail and land travel is too often insufferable, especially when compared to other western democracies. Our universities, institutions in which I have lived exclusively for more than the past half century, are generally bereft of anything that might ever hint at serious learning. For the most part, they have obligingly become submissive adjuncts to the larger corporate and entrepreneurial worlds.
Now, they are dedicated more than anything else to private wealth accumulation and institutional self-promotion. In America, let us be candid: "You are what you buy." Or in a grotesque inversion of Descartes, "I don't think, therefore I am."
In the blatantly anti-intellectual Trump Era, this already intolerable trend merely continues to worsen.
There is still more pertinent detail to consider. Across the beleaguered land, our once traditionally revered Western Canon of literature and art has largely been replaced by unhidden and more "practical" emphases on job preparation, loyalty-building sports, and "branding"(quantitative rankings.) Apart from their unhappy drunkenness and broadly tasteless entertainments, the once-sacred spaces of "higher education" have managed to become something wholly unrelated to learning. Most visibly, though rarely acknowledged, our universities have morphed into a vocational pipeline to nonsensical and unsatisfying jobs.
Sometimes, as in the case of onetime "Trump University," they are incapable of meeting even these embarrassingly minimal expectations.
Again, it is time for candor. For most of America's young people, learning has become an inconvenient and burdensome commodity, nothing more. At the same time, as virtually everyone already understands, commodities exist for only one overriding purpose. They exist, like the newly minted college graduates themselves, to be bought and sold.
Beware, warns Zarathustra, of ever seeking virtue or quality at the marketplace. This is a place only for buying and selling, a venue for "deals."
Though faced with genuine threats of war, illness, impoverishment and terror, millions of Americans still choose to amuse themselves to death with assorted forms of morbid excitement, public scandal (remember Schadenfreude), inedible foods, and the stunningly inane repetitions of an illiterate political discourse. Not a day goes by that we don't notice some premonitory sign of impending catastrophe. Still, our bewildered and drug-numbed country continues to impose upon its exhausted and manipulated people a devaluation of challenging thought and a breakneck pace of unrelieved and unrewarding work.
Small wonder that "No Vacancy" signs now hang securely outside our psychiatric hospitals, childcare centers and ready-to-burst prisons.
In an 1897 essay titled "On Being Human," Woodrow Wilson inquired coyly about the authenticity of America. "Is it even open to us to choose to be genuine?" he asked. This president (a president who actually read and wrote serious books) answered "yes," but only if we would first refuse to join the misleading "herds" of mass society. Otherwise, President Wilson already understood, our entire society would be left bloodless, a skeleton, dead with that rusty corrosion of broken machinery, more disabling than even the sordid decompositions of an individual person.
In all societies, Emerson had already understood, the care of individual "souls" is our most urgent responsibility. Conceivably, there could emerge a better"American Soul,"but not until we first agree to shun the variously inter-penetrating seductions of mass culture – that is, (1) rank imitation; (2) shallow thinking; (3) organized mediocrity; and (4) a manifestly predatory politics of ethnicity, race and class. Of course, any such far-reaching rejection will not be easy. It will take time.
And time is something we no longer have.
The alternative would be for us to embrace an intolerably "hollow" future, one offering not a national life of any excellence or promise, but a "cactus land" – a decaying country ever more willing "to receive the supplication of a dead man's hand." This would represent an unalterably lethal embrace, one earlier described (in generic terms, of course) by 19th century Danish philosopher Soren Kierkegaard as "a sickness unto death." In this cactus land, hope would inevitably give way to abject surrender and expanding despair.
Eventually, resembling the probable survivors of a future nuclear war (perhaps even literally), the living could envy the dead.

---
[1] https://www.jurist.org/commentary/2017/07/Beres-president-trump-impeachment1/
[2] See especially Reason and Anti-Reason in our Time (1952).
[3] Both Sigmund Freud and Carl Jung thought of "soul" (in German, Seele) as the very essence of a human being. Neither Freud nor Jung ever provides a precise definition of the term, but clearly it was not intended by either in any ordinary religious sense. For both, it was a still-recognizable and critical seat of both mind and passions in this life. Interesting, too, in the present context, is that Freud explained his already-predicted decline of America by various express references to "soul." Freud was plainly disgusted by any civilization so apparently unmoved by considerations of true "consciousness" (e.g., awareness of intellect and literature), and even thought that the crude American commitment to perpetually shallow optimism and material accomplishment at any cost would occasion sweeping psychological misery. Per the following brief discussion of America's rampant Opiate Crisis, he was most assuredly prophetic.
[4] One has to wonder just how many Americans can even afford to have essential dental care. As a practical matter, for a great many Americans (both poor and aged) teeth are simply no longer affordable.
[5] In the words of Mr. Justice Gray, delivering the judgment of the US Supreme Court in Paquete Habana (1900): "International law is part of our law, and must be ascertained and administered by the courts of justice of appropriate jurisdiction…." (175 U.S. 677(1900)) See also: Opinion in Tel-Oren vs. Libyan Arab Republic (726 F. 2d 774 (1984)).Moreover, the specific incorporation of treaty law into US municipal law is expressly codified at Art. 6 of the US Constitution, the so-called "Supremacy Clause."
Can the U.S. afford to lose the Middle East?
If a nation aspires to attain global power status, any location across the globe can assume strategic significance for that nation. Undoubtedly, at different historical junctures, Vietnam, Cuba, and other locations have garnered significant significance within the framework of United States' interests. Nonetheless, following the culmination of the Second World War, Europe and the Middle East assumed a paramount position in American foreign policy.
The significance attributed to Europe stemmed from two primary factors. Firstly, Europe served as the domain wherein the United States fostered its closest alliances. Secondly, Europe confronted an imminent threat posed by the Soviet Union, which stood as a global adversary to American leadership. Had the United States not undertaken the defense of Europe through the establishment of military bases and other forms of support, Western and Southern European nations might have met the same fate as their Eastern European counterparts, potentially succumbing to becoming Soviet satellites.
The significance attributed to the Middle East also emerged as a paramount priority for the United States, driven by three key factors. The first factor pertained to the region's abundant oil reserves. During the Cold War era, more than half of the world's oil and gas resources were concentrated in the Persian Gulf, thus rendering the security and stability of Middle Eastern energy supplies critical for Western industries. Secondly, the establishment of a strategic buffer zone in the Middle East and the Islamic world aimed at containing the Soviet Union and impeding its access to warm sea routes played a crucial role in sustaining American global leadership. Lastly, the indispensable nature of the Middle East for the United States stemmed from the imperative of ensuring Israel's security. These three strategic considerations have rendered Middle Eastern affairs the most prominent focal point of American foreign policy for several decades. Consequently, American policymakers have dedicated substantial energy and effort to managing relations with key Middle Eastern actors such as Lebanon, Iran, and Palestine.
The profound ramifications of the Iraq War and subsequent Afghan retreat following the traumatic events of 9/11 have significantly undermined the self-assurance of the United States as a superpower, fostering a surge in isolationist inclinations within the corridors of power in Washington, D.C. The perception of American global leadership also suffered from the notion that the country, which reached its apex in the 2010s, was in a state of decline, further exacerbating its negative impact. Consequently, the United States began perceiving itself as considerably weaker than its actual capabilities. The Trump era further solidified the notion that America had transitioned into an ordinary power, leading to the prevailing belief that maintaining a widespread military presence worldwide was wasteful. President Trump, operating under the paradigm of running the state akin to a corporation, argued that the allies of the United States were enfeebling the country by burdening it with the majority of defense expenditures. He particularly singled out Germany and Japan, urging them and others to assume responsibility and augment their defense budgets to at least 2 percent of their respective GDPs.(1)
Within academic and think tank circles, a prevailing notion emerged regarding the unnecessary expenditure of energy and resources by the United States in the Middle East. Questions arose regarding the purpose and reason of American soldiers sacrificing their lives in the quagmire of the Middle East. The significant financial losses incurred by America in the region also came under scrutiny. Despite the assumption that the inauguration of Joe Biden as President on January 20, 2021 marked the end of the Trump era, many of Trump's perspectives persisted and gained influence within American discourse, permeating various domains. One such idea entailed the diminishing power of American global leadership, suggesting that it would no longer suffice to extend its influence over every region
CHINA: RISE OF DRAGON
The perception of inadequacy regarding the capacity of American power to extend influence across all regions was primarily bolstered by the unprecedented economic ascent of China, which stands as the most significant contributing factor in history. Over a span of 23 years, China's GDP surged from a mere 1.2 trillion dollars in 2000 to approximately 20 trillion dollars, marking a remarkable sixteen-fold increase. In contrast, the US GDP only grew 2.6 times during the same period, reaching 26.8 trillion dollars. In 2000, the US economy surpassed the Chinese economy by a factor of 8.5. However, as of 2023, the US economy stands at a mere 1.3 times the size of its Chinese counterpart. Economists assert that if this trajectory persists, it is merely a matter of time until China surpasses the United States as the world's largest economy. The disconcerting transformation evident in GDP figures is not the sole cause for concern, as alarming data pertaining to US leadership emanates from nearly every sphere of the economy. During the pandemic period, a discernible weakening in the hegemony of the US dollar, which represents a paramount source of American power, became evident as its share among world reserve currencies dwindled to 59 percent by 2023. Notably, the process of dedollarization has favored China's currency, the yuan, as the primary beneficiary. China's influence now extends across diverse regions, from Brazil to the depths of Africa, challenging the United States at every turn. China engages in treaty negotiations, fosters reconciliation between previously hostile nations, and most significantly, conducts extensive trade with nations across the globe. Presently, there are only a handful of countries that do not count China as their largest trading partner. The growth in China is not limited to its economic and trade prowess; its military and defense capabilities are also expanding. China presently ranks as the second-largest country in terms of defense expenditure globally, with a defense budget surpassing the combined defense budgets of Britain, Germany, France, and Japan. These figures raise concerns for the United States, given the realization that no nation would allocate nearly $300 trillion towards armaments solely for the protection of its trade interests.
UKRAINE WAR AND RISE OF THE AMERICAN SENSE OF INADEQUACY
Amidst mounting concerns surrounding American global leadership, the eruption of the Ukraine War in February 2002 rendered the European continent a battleground once again. Despite the passage of a year, neither party involved in the conflict in Ukraine managed to achieve a decisive advantage. This prolonged stalemate has led experts to express concerns regarding the potential protraction of the war, with apprehensions mounting over the prospect of its spillover into other European nations. Throughout this period, the United States extended considerable support to Ukraine, offering military aid amounting to tens of billions of dollars, establishing itself as Ukraine's primary benefactor. While there appears to be no significant opposition within America to this support provided to Ukraine, numerous experts in the field of International Relations argue that as the Chinese dragon strengthens its presence in the Asia-Pacific region, it would be ill-advised to unnecessarily fragment American power between engagements in Ukraine or the Middle East with Asia-Pacific. For instance, according to John Mearsheimer, a professor of political science at the University of Chicago, the United States should refrain from depleting its power in the Ukraine War or any other conflict, urging a swift shift in focus towards China. (2)
In alignment with Mearsheimer, Elbridge A. Colby, a former US Assistant Secretary of Defense, the contention arises that the United States lacks sufficient and appropriate military capabilities to effectively address all the threats that impinge upon its interests. Colby asserts that it is imperative for America to prioritize the mitigation of the China-induced threat within the Asian region. According to Colby, Asia stands as the "decisive theater" on a global scale, with China indisputably representing the preeminent formidable state worldwide. (3)
In conclusion, Republican politicians and realist political scientists posit that the United States has experienced a decline in energy and power due to its entanglement in Europe's inefficient rivalries, exemplified by the ongoing Ukraine War. In contrast, they argue that China is poised to exceed the United States in the global leadership competition. Henry Kissinger, the former Secretary of State, coined the term "the necessity for choice" to describe such circumstances, emphasizing the importance for decision-makers to prioritize based on their country's strength. (Henry Kissinger, Diplomacy, 1994). Under these circumstances, what type of regional emphasis should the United States prioritize? Would traditional focal points of American foreign policy, namely Europe and the Middle East, now take a backseat in this regard?
If the United States diverts a portion of its influence from Europe towards the Asia-Pacific region, it is conceivable that US allies and partners such as Britain, Germany, and France could fill the resultant power vacuum in Europe. However, can a similar scenario be anticipated for the Middle East? However, in the event that the United States withdraws from the region, would American allies and partners regain dominance in the Middle East?
THE MIDDLE EAST: NO LONGER IMPORTANT TO AMERICA?
According to Ambassador Martin Indyk, a member of the Council on Foreign Relations, the United States has unnecessarily suffered huge and unnecessary losses in the Middle East. In his article featured in the Wall Street Journal, Indyk asserts that the objectives set by the United States in the Cold War era no longer hold relevance in the present day. For example he contends that the United States' dependence on Middle Eastern oil has reached its conclusion, and emphasizes that Israel has achieved a level of capability to ensure its own security. (4)
According to Indyk, neither the Palestine problem nor Syria should be the problem of the Americans anymore. "After the sacrifice of so many American lives, the waste of so much energy and money in quixotic efforts that ended up doing more harm than good, it is time for the U.S. to find a way to escape the costly, demoralizing cycle of crusades and retreats," Indyk says.
According to Indyk, both the Palestinian issue and Syria should no longer be the concerns of the United States. Indyk argues that after the significant sacrifice of American lives and the squandering of substantial resources and efforts in misguided endeavors that ultimately resulted in more harm than good, it is imperative for the U.S. to seek a means to extricate itself from the costly and demoralizing cycle of crusades and withdrawals.
Indyk's perspective finds resonance among others who share similar viewpoints. They posit that the Middle East no longer holds paramount importance for the United States, and that the American economy is no longer reliant on oil from the Persian Gulf. Even among a diminishing minority in Washington who continue to emphasize the significance of the Middle East, the prospect of ceaseless Arab disputes, Arab-Israeli conflicts, and conflict-ridden regions such as Lebanon, Syria, Libya, and Iraq evoke aversion and reluctance. Numerous political analysts and scholars now grapple with comprehending the purpose of America's presence in the Middle East.
The distressing failures in Iraq and Afghanistan loom large in the minds of policymakers in Congress and the White House. These unnecessary wars resulted in the loss of thousands of American lives and the expenditure of trillions of dollars, yielding minimal returns for such sacrifices. Moreover, these endeavors failed to contribute positively to the region, leaving behind a trail of hundreds of thousands of casualties and devastated cities.
It can be said that the trend that the Middle East is not a priority for America started in the Obama era, accelerated during the Trump presidency, and became clearer in the emerging Biden Doctrine. (5)
In recent months, there has been a growing chorus advocating for the United States to disengage from the Middle East, with some experts asserting that this withdrawal has already been accomplished. The Newsweek news magazine, in its commentary on March 5, 2023, went so far as to proclaim that the American century in the Middle East has come to an end and that the United States has exited the region. (6) The question arises: has the United States truly departed from the Middle East? As the United States seeks to rebuild its global leadership, has it relinquished the Middle East to concentrate its power exclusively on Asia, particularly China? Can one effectively assume the role of a global leader without exerting dominance in the Middle East? This essay aims to explore these inquiries and provide insights.
THE MIDDLE EAST OR THE CENTER OF THE WORLD
To address the question of whether the United States should withdraw from the Middle East, it is imperative to first examine the region's strategic and economic significance. In a historical context, it is noteworthy to mention that astronomer Charles Piazzi Smyth suggested in 1864 that the Great Pyramid of Giza (30°00′N 31°00′E) in Egypt represented the center of the world based on his calculations of the Earth's landmass. However, in 1973, physicist Andrew J. Woods utilized a digital global map and employed mainframe systems to determine coordinates, concluding that the center of the world was located at 39°00′N 34°00′E, near the district of Kırşehir and Seyfe Village in present-day Turkey, approximately 1,800 km north of Giza. Alternatively, there exists another perspective proposing that Mecca, which holds symbolic importance as a religious site, is considered the center of the world, akin to the significance attributed to the Earth's two poles.
The precise identification of a geographically central town or village remains uncertain; however, upon examining the world map, it becomes apparent that the region commonly referred to as the Middle East occupies a prominent position at the global center. It serves as the converging point, or even collision point, of three 'old' continents: Asia, Europe, and Africa. Egypt represents the junction of Africa and Asia, with a portion of its territory situated in Asia and the remaining part in Africa. Observing the Sinai Peninsula on a map, one might perceive it as a piece of land that Asia and Africa have claimed for themselves, unable to share it. Similarly, the continents of Asia and Europe intersect through the nation of Turkey, where the Thrace region lies within Europe while the Anatolian lands extend into Asia. Spanning across Istanbul, one of the world's most densely populated cities, the Bosphorus strait bisects the city into distinct European and Asian sectors. There is no other city in the world on two separate continents.Given the geostrategic significance of the Middle East, it becomes readily apparent why numerous major powers throughout history, ranging from the Hittites aspiring to exert dominance across Asia, Africa, and Europe, to the ancient Greeks, Pharaonic Egypt, and the Roman Empire, sought to seize control of this region.Historical evidence demonstrates the formidable challenge faced by a state aspiring to achieve and sustain "superpower" status in the absence of a dominant position in the Middle East region.
The Middle East region serves as a vital nexus, connecting not only continents but also the world's most significant waterways and seas. Positioned amidst the Atlantic Ocean, the Mediterranean Sea, and the Indian Ocean, it encompasses a strategic location. The region is intersected by critical maritime passages and bodies of water including the Red Sea, Gulf of Aden, Persian Gulf, Arabian Sea, Gulf of Oman, Turkish Straits, Aegean Sea, and Black Sea, scattered throughout its expanse. These waterways hold immense importance for global maritime trade and military operations.
The Middle East occupies a central position in the world, encompassing not only its geographical significance but also its profound cultural and historical influence. While other regions were still inhabited by cave-dwelling societies, it was in the Middle East where the Sumerians made notable advancements, such as the development of writing, the introduction of the calendar system, and the initiation of foundational mathematical calculations. As the birthplace of humanity's earliest civilizations, including the Assyrians, Babylonians, Akkadians, ancient Egyptians, and Hittites, the Middle East stands as the cradle of human civilization.
Furthermore, it is within the Middle East that the three prominent monotheistic faiths—Judaism, Christianity, and Islam—found their origins and thrived. This region bears immense importance as the spiritual birthplace and focal point of these religious traditions. Revered cities like Mecca, Medina, Jerusalem, and Ephesus persistently attract countless devoted pilgrims, serving as profound hubs of religious reverence and cultural legacy.
To sum up, given the geostrategic and cultural significance it embodies, it would not be an overstatement to assert that sustained global leadership is unattainable for any power that fails to exert dominance over the Middle East region in the long term.
CENTER OF OIL AND PETRO-DOLLARS
Following the discovery of oil in the early 20th century, the Middle East gained increased significance for major global powers. Notably, oil production commenced in substantial reserves in Iran in 1908, followed by Iraq in the 1920s, and Saudi Arabia and Kuwait in the 1930s. As the prominence of the oil-based industry grew, industrialized nations became heavily reliant on Middle Eastern oil. The escalating utilization of natural gas for residential heating and electricity generation further solidified the West's indispensable dependence on the region. While oil initially served as fuel, its applications in modern society have expanded significantly over time. Petrochemicals, encompassing plastics, synthetic fibers, rubber, solvents, paints, detergents, fertilizers, and pharmaceuticals, as well as lubricants, asphalt, bitumen, and other petroleum-derived products, permeated various aspects of daily life. Presently, petroleum products find widespread utilization, spanning from cosmetics to automobile components.
The possession of this invaluable resource naturally enriched the countries of the Middle East. Nevertheless, during the initial years, Arab nations grappled with the question of how to manage their newfound petrodollars and opted to deposit their earnings in Western banks. The West, in turn, purchased oil with dollars, while Arab and Iranian nations, who exchanged oil for dollars, deposited their funds in Western banks or imported consumer goods from Western nations. Ultimately, both money and oil predominantly resided in the hands of the West. Following bitter experiences, this arrangement underwent a transformation, leading Arab nations to diversify their sources of income. Presently, oil-rich Arab countries own numerous Western companies. Moreover, wealthy individuals from Arab nations, bolstered by petrodollars, have invested in symbols of Western culture such as sports clubs like PSG and Manchester City. Gulf states such as Qatar, United Arab Emirates and Kuwait have also effectively succeeded in attracting the world's wealthy to the region by constructing entertainment and grandiose shopping centers in the world's tallest buildings next to oil wells…
In summary, as a result of capital accumulation derived from oil and gas exports, numerous Middle Eastern nations have emerged as significant importers and foreign investors on the global stage. The Arabian Peninsula accommodates nearly 20 sovereign wealth funds (SWFs), responsible for overseeing approximately $3.7 trillion in assets, which accounts for roughly one-third of the total state fund assets globally. For instance, the Kuwait Investment Authority stands as the sixth largest government investor worldwide, managing assets worth $769 billion as of 2022. As a result, Arab funds and investors represent coveted capital owners that each country seeks to attract to its domestic market. Similarly, the commercial cities of the Gulf have assumed a pivotal role in the global economy. Consequently, it becomes evident that any global power incapable of exerting influence in the Middle East would be excluded from highly consequential economic opportunities.
LAND OF TERROR OR OPPORTUNITIES?
Presently, if an average American or English individual were to be queried regarding their perceptions of the Middle East, their associations may encompass terms such as "terrorism" or "conflict," portraying the region as a domain inhabited by adversarial forces. Nevertheless, over the course of the 20th century, the Middle East has significantly contributed to the economic and security realms of Western nations. Every impartial and non-ideological assessment unequivocally acknowledges that the Middle East has undergone a transformation, emerging as a region that mitigates the burdens on the United States and Europe, instead of serving as an additional source of obstacles or challenges across diverse domains. I do not find it realistic that the U.S.'s regional interests during the Cold War years are no longer valid in the new world order. If the U.S. still claims global leadership, it has and always will have vital interests in the Middle East.
Following the 9/11 attacks, President George Bush issued a cautionary statement that "America is addicted to oil" and advocated for a substantial reduction in imports from the Middle East. Since then, there has been a significant decline in U.S. imports from the Middle East; however, a complete reset has not been achieved. Nevertheless, refraining from importing oil specifically from Middle Eastern countries does not imply a lack of dependence on Middle Eastern oil. Irrespective of the source of oil procurement, oil carries a price like any other commodity, with oil prices predominantly influenced by the Organization of the Petroleum Exporting Countries (OPEC), comprising primarily Middle Eastern nations. Consequently, all nations worldwide, regardless of whether they import oil from the Middle East or elsewhere, remain reliant on the Middle East for oil, and this scenario shows no signs of imminent alteration. In fact, the U.S. President, seeking to curb escalating oil prices resulting from the Ukraine War, appealed to Arab states, particularly Saudi Arabia as the largest global oil producer. However, the Arab oil producers did not heed these requests, and oil prices soared once they collaborated with Russia. The surge in oil prices impacts every facet of the economy, given that oil serves as a fundamental raw material for numerous end products and constitutes a substantial portion of transportation and distribution costs. High oil prices have been one of the main contributing factors to the global inflation observed in recent years.
IS THERE A GLOBAL LEADERSHIP POSSIBLE WITHOUT THE MIDDLE EAST?
For a state to uphold its claim to global leadership, it will face significant challenges if it fails to establish a presence in the Middle East, given the region's strategic location, abundant natural resources, and financial power. Moreover, a global power that attains influence over the Middle East does not merely shoulder new burdens, but rather discovers numerous sources of material and spiritual power that augment its influence in the region. The intentional or inadvertent creation of a substantial power vacuum by the United States in the Middle East has been recognized by China, which has discerned the region's importance and fertility in global competition.
When China hosted the inaugural Sino-Arab Summit with Arab states in December 2022, the international media primarily emphasized the political aspect of the event. Similarly, when China successfully brokered reconciliation between long-standing rivals Iran and Saudi Arabia in February 2023, global public opinion centered on China's potential political and military objectives in the Middle East. While it would be incorrect to assert that China's new policies toward the Middle East lack political motivations, Beijing's primary objectives for engaging with the region are driven by economic interests and energy security, rather than purely political ambitions. China's annual crude oil imports from Middle Eastern countries exceed $170 billion, with Saudi Arabia alone exporting approximately $65 billion worth of crude oil to China in 2022. If China intends to sustain its economic growth, establishing a presence in the Middle East becomes imperative.(7)
Furthermore, the combined GDP of Middle Eastern countries surpasses $5 trillion, exceeding the combining GDP of both Japan and Germany. In essence, the Middle East region represents a prosperous market for Chinese goods. Notably, oil and natural gas-rich nations within the region possess investment funds worth trillions of dollars, as well as companies capable of making foreign investments. For instance, Saudi Arabia's Aramco, a prominent petrochemical giant, has invested over $10 billion in refinery projects in China and is engaged in ongoing negotiations for further investments. As China currently serves as the Middle East's largest trading partner, it aims to expand its sales to the region, increase oil purchases, and attract the trillions of dollars amassed within the region, which predominantly flow to Western markets, to the mainland Chinese economy.
In summary, China views the Middle East through an economic lens rather than a political one, offering a cooperative approach that benefits all participating nations. Unlike US-Middle East relations, this cooperation does not entail mutual political expectations between the involved parties.
Middle Eastern countries are presently content with China's interest in the region, as it presents an alternative power capable of balancing Western policies in favor of local powers. Leveraging the global competition between China and the United States, local states will strive to assert their desires upon the major powers.
CONCLUSION
In order for the United States to uphold its position of global leadership, it appears impracticable to relinquish the Middle East to its adversaries. This is because the power that exercises dominance in the Middle East not only enhances its own power but also assumes a decisive role in global economies. It is evident that the United States has encountered a crisis of self-confidence in the region following its setbacks in Iraq and Afghanistan. Nevertheless, what is expected from the United States is not to repeat the mistakes of its past experiences in Iraq and Afghanistan, but rather to approach the region by assimilating lessons from those failures.
In his book titled "Grand Delusion" (Penguin, 2023), Steven Simon elucidates why America has sustained losses in the Middle East over a span of four decades. He identifies the crucial factor as Americans' lack of comprehension regarding the region. If Washington desires to secure success in the Middle East, it must abandon its unilateral impositions and instead prioritize listening to its allies in the region.
NOTES:
—————————-
(1) "President Trump Reportedly Wants Allies to Pay Full Cost of Hosting U.S. Troops Abroad 'Plus 50%'", Time, 8 MArch 2019.
(2) Steve Kraske, Zach Wilson, "Why one political scientist says the U.S. should focus on China instead of Russia's war in Ukraine", NPR, February 22, 2023, https://www.kcur.org/podcast/up–to–date/2023-02-22/why–one–political–scientists–says–the–u–s–should–focus–on–china–instead–of–russias–war–in–ukraine
(3) Elbridge A. Colby, "The U.S. Must Support Ukraine, But China Must Be Our Priority", Time, 27 February 2022; Elbridge A. Colby and Alex Velez-Green, "To Avert War with China, the U.S. Must Pprioritize Taiwan over Ukraine", The Washington Post, May 18, 2023.
(4) Martin Indyk, "The Middle East Isn't Worth It Anymore", Wall Street Journal, 18 January 2020.
(5) Jonathan Panikoff, "Shifting Priorities: The US and the Middle East in a Multipolar World", The Atlantic Council, 12 July 2022.
(6) Tom O'Conner, "The End of the American Century Begins in the Middle East," The Newsweek, 3 May 2023.
(7)
For U.S. politicians, a free Honduras should be a bipartisan priority
Since Xiomara Castro was sworn into office as Honduras' first female president, she has chosen to align the country with backward regimes such as Cuba and China. At the same time, she appears to be moving away from trade partnerships with forward-thinking countries like the US and Taiwan.
If Castro is successful, it would be an unmitigated disaster for Honduras and the entire free world, reversing decades of economic and social progress that the country has made.
It would also be a hammer blow for the US, both politically and economically. After all, America is Honduras' biggest trading partner, accounting for $5.2 billion in exports and $6.4bn in imports in 2021, while it also provides a host of much-needed educational opportunities.
In addition, it would play right into China's hands as the global superpower strives to broaden its geographic footprint and influence. Were Castro to get her way, it would also undoubtedly result in a mass exodus of Honduran migrants, who would head straight for the US border in search of a better life.
US should support a free Honduras
The only way to stop Honduras from going down the same path as some of its neighbors is for the US Republicans and Democrats to join forces to defend the country's freedom. Only the newly-elected speaker of the House of Representatives, Kevin McCarthy, has the power and drive to bring the two sides together to save the Honduran people from their perilous plight
Only through public diplomacy can the US Government alter Honduras' economic course for the better. But it needs to make sure that it works alongside and cooperatively with President Castro. A recent letter from Senator Elizabeth Warren and more than 30 anti-trade Democrats urging the U.S. Government to intervene against fellow Americans in a case brought against Honduras by American firm Honduras Prospera has only served to worsen the ongoing dispute.
Castro has already taken steps to shut down foreign investment in Zones for Employment and Economic Development (ZEDEs), signing a measure to repeal the legislation governing them. The direct result has been to economically disenfranchise hundreds of thousands of hard-working Hondurans and, in effect, stall the economy.
The fact of the matter is that ZEDEs will raise the country's gross domestic product (GDP) per capita to $36,000 by 2050. That's more than 10 times above the current GDP of $2,772.
ZEDEs are already having a big impact on Honduras' economy, driving GDP per capita growth by 17% between 2020 and 2021. A shining example of this is Prospera, a ZEDE on the island of Roatan, which has attracted almost $100 million in US private investment, with that figure expected to reach $500m by 2025.
The bottom line is that free trade zones are key to attracting foreign investment, and creating jobs and prosperity in developing countries such as Honduras. This investment is vital to kick-start a flagging economy that is still getting over the cost of the Covid-19 pandemic.
Castro's plans to close ZEDEs are ill-conceived and, if followed through with, they will cause untold damage to both the economy and jobs. They will also scare off any potential long-term investors looking for a stable environment in which to do business that abides by the rule of law.
Honduras' future is in the balance. It can't afford to make the same mistakes as its Latin American counterparts Venezuela and Bolivia, both of which are now mired in poverty and corruption after decades of mismanagement by the government.
ZEDEs represent a unique opportunity to lift millions of Hondurans out of poverty. Shutting them down will only put their workers back to square one, at the worst possible time, with the world facing 40-year record inflation and a deep cost of living crisis.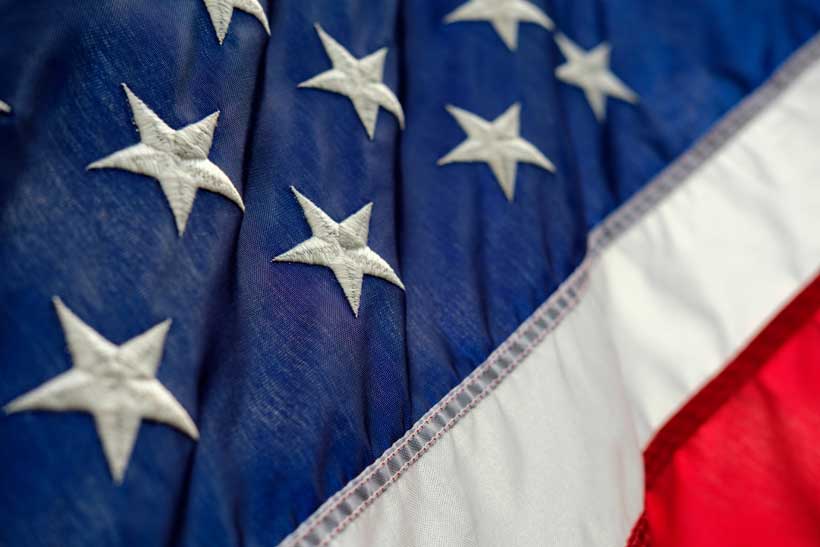 A novel global landscape is currently being forged, and the United States, recognized as the unequivocal leader of the preceding world, understandably harbors concerns regarding its ability to uphold its established position within the emerging order. In the ongoing discourse that has persisted since the conclusion of the Cold War in the late 1980s, a wide array of divergent proposals have been put forth to address this apprehension. Some have advocated for the containment of potential adversaries, while others have advocated for the division of the world into distinct civilizations, necessitating confrontations with each. Consequently, the question arises: What measures can America adopt to sustain its global leadership in this new era? Conceivably, the answer may still reside within the annals of America's own historical trajectory.
WINNING HEARTS AND MINDS
When Iraqi dictator Saddam Hussein ordered his armies to invade Kuwait on August 2, 1990, he could not have imagined that the whole world would unite against him. The unanimous backing of all permanent members resulted in the adoption of U.N. Security Council resolution 678, authorizing a collective intervention against Iraq. As the United States deployed troops during the Gulf War of 1991, an overwhelming majority of nations rallied behind the military intervention. No American foreign intervention has ever been done with such great consensus. The level of agreement achieved was so extensive that it surpassed even the united front against Hitler's Germany during the Second World War. Excluding instances like Yemen and Cuba, it could be argued that, perhaps for the first time in human history, all nations were uniting against a tyrant, with the U.S. spearheading the effort.
In the realm of International Relations literature, the extraordinary consensus witnessed during the Gulf War is often attributed primarily to the conclusion of the Cold War. While this assertion holds some truth, it alone falls short of fully elucidating the remarkable unity witnessed during the initial Iraq War. In addition to fortuitous circumstances and unfolding events, the significant role played by the White House, the State Department, and the Pentagon in fostering the extensive consensus cannot be understated. Diplomatic efforts were deployed, accompanied by a range of incentives, promises, and even veiled threats, aimed at securing a unanimous UN vote. As an illustration, the US achieved a noteworthy agreement whereby the Saudi government committed to providing $1 billion in aid to the Soviets throughout the winter. (1)
Although certain endeavors may be deemed unethical, I find the United States' pursuit of global approval commendable. Prior to and during the operation, President George H. W. Bush (1989-1993) and the secretaries engaged in dialogue with key Middle Eastern leaders, emphasizing the significance of consultation. As an illustration, Turgut Özal, the Prime Minister of Turkey at that time, took pride in being seen as a guiding influence to the US President due to their frequent bilateral phone calls and in-person meetings. Özal's sentiment was not unfounded, as President H. W. Bush demonstrated a genuine concern for the perspectives of Middle Eastern nations and the international community regarding the Iraq War, readily engaging in consultations with global leaders.On November 29, 1990, the United States secured the approval of a resolution from the UN Security Council, authorizing the use of "all necessary means" should Iraq fail to withdraw from Kuwait by January 15, 1991.
Upon obtaining UN support, Secretary of Defense Dick Cheney expressed the view that he did not require Congressional approval. Cheney's rationale behind this stance was to avoid unveiling anti-war sentiments and potentially reawakening memories of the Vietnam War. Nevertheless, President H.W. Bush demonstrated wisdom in rejecting Defense Secretary Cheney's perspective. In embarking on the path to war, the President endeavored to secure not only global support but also the backing of American society and institutions. Ultimately, Congress sent a powerful message to the world by granting approval to the President's request. In fact, what President H.W. Bush accomplished in the early 1990s was akin to "winning hearts and minds," a feat that subsequent U.S. Presidents, including his son, George Bush, should have pursued in the 2000s but unfortunately fell short of achieving.
Following the dissolution of the Soviet Union in 1991, the United States emerged as the sole and unrivaled global superpower. Such was its dominance and influence that even French Foreign Minister Hubert Védrine, in the late 1990s, referred to the United States as a "hyperpower," underscoring its unparalleled standing in the international sphere. (2)
CLINTON ERA: A HUMANITARIAN FOREIGN POLICY?
Regardless of whether labeled as "super" or "hyper," the US foreign policy during the 1990s was not characterized by aggression or arbitrariness. Quite the opposite, under the presidency of William J. Clinton (1993-2001), the United States predominantly pursued its objectives through peaceful and soft power means. Bill Clinton's foreign policy was marked by a notable emphasis on international engagement, diplomacy, institutions, values and multilateral approaches.
Clinton was the president of the only hyperpower on earth, and the power he controlled was incomparable to the power of any state. However, during his presidency, the United States did not appear to wield this power arbitrarily or solely for its own interests. Clinton's foreign policy agenda encompassed several crucial elements, including the promotion of democracy and human rights, bolstering international trade, facilitating the integration of global markets, pursuing diplomatic resolutions to conflicts, and participating in humanitarian interventions. Similar to his predecessors, President Clinton authorized military operations in various regions across the globe and assumed a role akin to the world's police force. Nonetheless, unlike previous instances, the United States' foreign interventions during the Clinton era were perceived as displaying less arrogance and self-interest.
Indeed, in Kosovo, Bosnia, and numerous other instances, American military interventions were designated as "humanitarian interventions," and the concept of "humanitarian interventionism" gained prominence within Clinton's foreign policy framework. The Clinton administration displayed a readiness to engage in situations where they perceived humanitarian crises to be unfolding, especially in instances involving genocide, ethnic cleansing, and severe violations of human rights. In the instances of Kosovo and Bosnia, the United States demonstrated a remarkable departure from religious solidarity norms by daring to challenge another taboo and providing protection to oppressed Muslims who were facing oppression from Christians. Regrettably, such instances of principled action are seldom witnessed throughout the annals of human history. These interventions were motivated by the conviction that the international community held a duty to safeguard civilians from egregious human rights abuses, and that the use of military force could be warranted to prevent or halt large-scale atrocities. The US doctrine of humanitarian intervention faced criticism from various quarters, particularly due to concerns over disregarding the sovereign rights of nations. Nevertheless, it also fostered aspirations that humanity could unite in a collective effort to safeguard and uphold human rights.
Undobtedly, certain circles labeled American foreign interventions during the Clinton era as "inhumane" or even "colonial." Anti-American sentiment was pervasive worldwide, as is often the case in any given period. However, such criticism, when compared to the anti-American movements observed before and after that time, largely remained ineffective and marginal.
Under the Clinton administration, a remarkable wave of optimism and hope surged regarding the future of global affairs under American leadership. The average American saw themselves as citizens of the world's sole hyperpower, unaware of the potential vulnerability and eventual decline of American power.
9/11: DEVASTATING ATTACKS THAT ALTERED THE COURSE OF A GLOBAL POWER
On September 11, 2001, the United States was subjected to a series of meticulously planned and coordinated terrorist attacks. Perpetrated by the extremist group known as al-Qaeda, these attacks involved the hijacking of four commercial airplanes. Targeting iconic structures that symbolized American power, the assailants strategically deployed the hijacked planes. Two of the aircraft, namely American Airlines Flight 11 and United Airlines Flight 175, were deliberately flown into the North and South Towers of the World Trade Center in New York City, resulting in the catastrophic collapse of both towers within a matter of hours. Another hijacked plane, American Airlines Flight 77, was intentionally crashed into the Pentagon located in Arlington, Virginia. The fourth plane, United Airlines Flight 93, intended for a target within Washington D.C., ultimately crashed into a field in Pennsylvania.
The attacks were appalling, resulting in the deaths of nearly 3,000 people from more than 90 countries, including individuals from various backgrounds and professions. It was the deadliest terrorist attack in world history and had a profound impact on global politics, security measures, and international relations. An additional significance of these attacks lay in the stark reality that enemy forces had struck the previously sheltered American homeland with unprecedented force and clarity. Even during the conflicts of World War II, the United States had not been subjected to such open vulnerability. Moreover, the U.S. experienced this attack at a time when it felt most powerful and unrivaled. The assailants nearly entangled the shoelaces of the colossal U.S. entity and successfully disrupted its entire equilibrium. The entangled giant, the United States, proceeded to respond precisely as desired by the attackers, fueled by anger and a thirst for vengeance, instead of employing rationality, reason, and caution as it should have done.
Right after the attacks, the sympathy of the whole world was with the Americans. While the attacks were taking place, I was on the streets of Türkiye and I did not see a single person rejoicing at the attacks. Instead, people were filled with compassion, offering their condolences and even uttering prayers for the victims of the 9/11 tragedy and their bereaved families.
FIGHTING GHOSTS
A substantial majority of the global community, particularly the nations affiliated with NATO, elected to engage in cooperation with the United States and formally expressed their endorsement. But all these warm feelings did not satisfy the U.S. administration and President George Bush chose a confrontational language and said during his address to a joint session of Congress on September 20, 2001 "Either you are with us, or you are with the terrorists" as part of his declaration of a global War on Terrorism. Although the term "war on terror" is used very often, in practice this war cannot be waged against a concrete enemy. Terrorism embodies an elusive nature akin to that of a specter. Engaging in armed conflict against it not only fails to eradicate terror but inadvertently nourishes it, often resulting in harm to numerous innocent civilians. Interestingly, the United States had previously proffered such counsel to developing nations grappling with terrorism. However, when confronted with a similar predicament, Washington D.C. seemingly disregarded these fundamental truths, opting to combat terrorism through conventional methods of warfare. The endeavor, referred to by President Bush as the "war on terror," resulted in the military interventions in Afghanistan and subsequently Iraq. Regrettably, in both conflicts, the United States failed to sufficiently prioritize the task of garnering global goodwill and public support. Largely attributing its actions to the aftermath of the 9/11 attack, the US exhibited a sense of entitlement rather than diligently seeking to win the hearts and minds of people worldwide. President George Bush, in contrast to his father's diplomatic and political endeavors prior to the 1991 Gulf War, did not demonstrate an equivalent level of commitment in persuading the international community and the American public.
Thus, with a controversial decision taken from the U.N. and under the protests of millions of people, the US launched an unnecessary invasion of Iraq. The number of Americans who died in the invasion of Iraq even exceeded the number of Americans who died in the 9/11 attacks. Hundreds of thousands of Muslims lost their lives in Iraq, millions of people were displaced from their homes. In Iraq and Afghanistan, the United States found itself grappling with intangible adversaries, as its intent was to combat terrorists. Paradoxically, this inadvertently aligned with the terrorists' objectives, leading to the inadvertent infliction of harm upon innocent individuals unaffiliated with terrorism. The American expenditure in Iraq amounted to trillions of dollars with little to show in return. Furthermore, allegations of corruption within the armed forces came to light, further exacerbating the situation. The U.S. gave a very bad test in Iraq:
The utilization of waterboarding, a practice commonly deemed as highly prohibited and classified as an extreme form of torture, emerged as a contentious issue in the United States during the 2000s amid the War on Terror. Following the revelation that the CIA employed waterboarding on certain Al-Qaeda suspects, media reports indicated that additional forms of torture were utilized on detainees in designated partner nations. Furthermore, American officials orchestrated covert transportation of suspects aboard planes to circumvent domestic laws and subject them to mistreatment. The disclosure of images depicting torture by American soldiers in Abu Ghraib prison, along with reports of human rights violations in Guantanamo Base during the United States' administration, received widespread coverage in the New York and Washington press, leading to the rapid erosion of global sympathy for America and the emergence of hostile sentiments. It became evident that Americans were conforming to the terrorists' methods, as the unresolved anger stemming from the 9/11 attacks persisted, clearly influencing the behavior of American officials. In the misguided pursuit of revenge, America, like other states engaged in misguided counterterrorism efforts, compromised its own principles and values.
AMERICA vs. AMERICA
Despite being underestimated, American moral values and democratic institutions serve as a significant source of power, setting an exemplary standard for the world. Many countries around the world teach how Congress, courts, and other American institutions work in their political science schools, and most other country elites feel that they need such institutions and living principles to be strong, like the United States.
However, as the media portrayed the ugly realities of the Iraq War and exposed instances where certain American officials failed to adequately uphold their own values and institutions, the Congress building gradually lost its symbolic significance of representing freedom and the rule of law, particularly for many individuals in the developing world. The once-celebrated notion of the United States as a "superpower" in the 1990s crumbled amidst the rubble of Iraq and Afghanistan. Consequently, perceptions of the United States began to shift, characterizing it as a more ordinary power. These sentiments were not limited to international perceptions but were also observed within American society itself. This ongoing process can be described as the erosion of American institutions and values. America, driven by panic following the destruction of buildings on 9/11, inadvertently weakened its own power by undermining its foundational principles, values, and institutions. Remarkably, at that time, few were cognizant of the unfolding repercussions of these actions.
The terrorists behind the 9/11 attacks, with their aim to manipulate America's conduct through the destruction of symbolic and monumental structures, unfortunately accomplished their objective and achieved success. The fabric of American society underwent a decline as its behavior shifted, characterized by a disposition towards anger rather than rationality. The once prevailing perception of America as an invincible force began to wane globally, but notably, it also diminished within the hearts of the American people themselves.
THE DECLINE OF AMERICA: REALITY OR ILLUSION?
In my scholarly perspective, the emergence of the "American decline literature" within the American press, political arena, and academic spheres during the 2000s can be attributed to a perceptual construct rooted in psychological traumas rather than materialistic factors.
The comparative economic and social analyses conducted for the aforementioned years fail to substantiate the alleged decline. Undoubtedly, the American economy experienced significant fluctuations during the 2000s, characterized by both favorable and unfavorable trends. However, it would be erroneous to interpret these oscillations as indicative of a sustained and irreversible "decline." The occurrence of issues like the 2007 financial crisis cannot be attributed to the downfall of America as a civilization but rather to intermittent errors and unforeseen incidents. Empirical economic indicators consistently demonstrated that the United States remained the most prosperous, advanced, and productive nation globally.It would be unrealistic to talk about the economic collapse of a country whose GDP is higher than that of Japan, Italy, even in its poorest state, Mississippi
Indeed, it is verifiable that certain conventional manufacturing facilities have undergone closures, and several labor-intensive enterprises have opted to relocate to foreign nations, such as China, with the intention of mitigating costs within the United States during the 2000s. Nevertheless, contemporaneously, the American economy demonstrated remarkable ingenuity, emerging as the preeminent global creative economy: Prominent entities such as Apple, Amazon (established in 2006), Google (1998), Tesla (2003), Facebook (2004), YouTube (2005), Instagram (2010), Uber (2009), Netflix (1997), Microsoft, and numerous other renowned brands have exemplified the formidable potency of American creativity and entrepreneurial prowess. These enterprises have successfully engendered nascent industries hitherto inexistent, thus yielding substantial contributions comparable to the economic output of a medium-sized government to the American national economy. American companies have proven how dynamic humanity is still with discoveries never known before. As previously elucidated, it is incontrovertible that the American society, political landscape, and economy encountered a series of crises and confronted significant challenges during the aforementioned timeframe. However, these circumstances should not be regarded as substantiating evidence to support the assertion that the United States has undergone a state of collapse. Concurrently, it is evident that China and certain other competitor nations experienced a substantial upsurge in economic advancement. Nevertheless, the progress achieved by rival nations does not substantiate the notion that the United States has succumbed to decline or disintegration.
To summarize, the apprehensive assertions made during the 2000s, suggesting that "America is in decline" or "America's societal and cultural hegemony is waning," can be primarily attributed to psychological factors rather than being grounded in tangible evidence. These psychological factors stem from the profound impact of the 9/11 attacks and the subsequent involvement in Iraq and Afghanistan, which proved to be not only unnecessary but also excessively burdensome in terms of cost. Following the catastrophic events of 9/11, the United States, driven by a vengeful sentiment, regrettably undermined its own foundational values and sources of power. Consequently, a disconcerting phenomenon unfolded, wherein the nation initiated an internal conflict against itself. In such circumstances, the predictable outcome of such a self-destructive war becomes apparent, as history demonstrates that defeat is inevitable in such situations.
A NEW COLD WAR?
Due to the Ukrainian War's influence, the world is increasingly concerned about the possibility of a new cold war, and perhaps even a hot war. In Europe, countries are already experiencing a standoff between Russia and the US. However, it is the growing power of China that particularly concerns the United States. China, having emerged as the world's second-largest economy through remarkable growth in recent decades, instills fear among its adversaries due to its substantial military investments, amounting to billions of dollars. Recognizing China as its potential global rival, the US is actively seeking methods to prevent China's involvement in the production and supply chains of strategic products, such as semiconductors and chips.
It seems that the U.S. is trying to implement the old strategy of the Cold War years, namely the containment policy, against its new rival, China. China, on the other hand, is developing special friendships with strategic countries in very different geographies such as Brazil, Saudi Arabia, Iran and the Republic of South Africa, as if to nullify such siege efforts. In contrast to the containment of the Soviet Union, isolating China does not seem like a straightforward task. Unlike the Soviets, China actively engages in the capitalist system, adhering to its rules and avoiding self-imposed isolationist errors.
Another concept influencing American foreign policy today, similar to the "containment policy," is the notion of "the West and the rest." This approach suggests that the West stands alone against the rest of the world, relying solely on itself for support.(3) As I previously attempted to explain, this assumption lacks factual basis and is merely an illusion. If the West succumbs to an idea that divides the world into factions, it will harm both itself and the global community. In the emerging nebulous world order, what the U.S. and the West will require most is not adversaries but rather new allies and friendships.
The concept of "winning hearts and minds," which was commonly employed in the 2000s but fell short of achieving its goals, is the policy that the U.S. will require the most in this new era. In this context, the Middle East and the Islamic world, which the U.S. appears to have overlooked in recent years, also hold significant importance. I acknowledge that there exists considerable frustration and disillusionment within the American government and the Congress regarding the experiences in Iraq and Afghanistan. This sense of defeat is causing American policymakers to lean towards isolationism or harbor a hostile perception of the Muslim world. Nevertheless, it appears that Middle Eastern states and Muslim nations as a whole will wield a significant influence on establishing equilibrium in the emerging global order. This may explain why China is placing special emphasis on forging alliances with Muslim countries such as Saudi Arabia, Iran, Malaysia, and Indonesia. Muslim nations, possessing abundant natural resources and comprising a quarter of the world's population, form a collective that any aspiring global leader would seek as a partner. While the Asia-Pacific region may serve as the focal point of the new global contest, it seems implausible to achieve success in this competition without securing the support of the Middle East, regardless of where the global rivalry unfolds.
NOT "WEST AND THE REST", BUT "WEST AND THE FRIENDS"
In summary, the United States is not in decline. On the contrary, during the post-Cold War era, the U.S. successfully revitalized itself across various domains and retained its position as the world's leading economy and political power. However, the global landscape is changing, with other nations experiencing growth and development as well. Given the rapid advancements in technology and evolving nature of global economic relations, the world has become too intricate for a single dominant state to manage alone.
In today's interconnected world, the mere accumulation of power by the United States or any other global superpower is insufficient to address the collective global challenges. Consequently, both the U.S. and potential rivals require the involvement of regional powers and pivotal countries. The U.S. must now strive to win over more hearts and minds than ever before.
While it remains uncertain whether the newly emerging world order will be a multilateral world order in the classical sense, or whether a variant of the multilateral that we do not know is emerging. But one thing is certain; The United States must strengthen the values, principles, rules and institutions that have made it strong in the past.
An approach that divides the world along hostile civilizational lines, as suggested by Huntington and other thinkers, does not serve the best interests of the United States. On the contrary, it undermines its power. Similarly, it would be excessively optimistic to solely approach the newly formed world order with Cold War reflexes and hope for results by economically and militarily containing potential rivals. Washington must prioritize building friendships before fostering enmities to uphold its global leadership, adopting a mindset of "the West and its friends" rather than "the West and the rest."
NOTES:
(1) Thomas L. Friedman, "How U.S. Won Support to Use Mideast Forces the Iraq Resolution: A U.S.-Soviet Collaboration", The New York Times, 2 December 1990, A.1
(2) "To Paris, U.S. Looks Like a 'Hyperpower'", The New York Times, 5 February 1999.
(3) Samuel P. Huntington, Clash of Civilizations and the Remaking of World Order, (London: Simon & Schuster, 2002).