Pakistan,a Victim of Vicious Circle: The Container Politics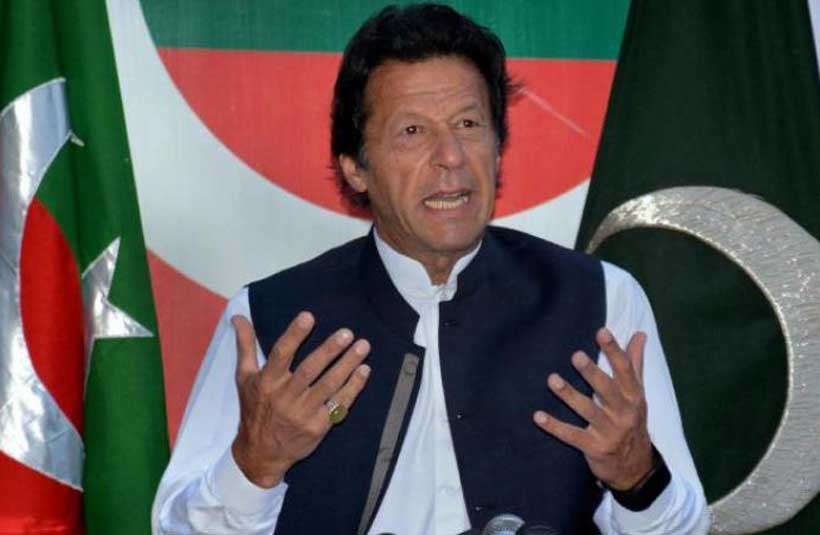 It's pretty tough to comprehend Pakistan's politics or the behavior of Pakistan's political leaders. The example of Pakistan's political system and politicians can be tacit with Robert Jervis's astounding words. "When you pick up one piece of this planet, you find that one way or another, it's attached to everything else-if you jiggle over here, something is going to wiggle over there… We need this sense of the continuing interconnectedness of the system as part of the common knowledge so that politicians feel it and believe it, and so that voters feel it and believe it, and so that kids feel it and believe it so that they'll grow up with an ethic."
Since 1947 Pakistan is trapped in a vicious circle, and it's hard to get rid of this wicked circle with the current political system. Immense tension with neighbor countries, internal political instability, high inflation rate, massive unemployment, poverty, discrimination, corruption, human rights violation, economic problem, low level of domestic and foreign direct investment, energy shortage, wrecked infrastructure, weak and self-centered political leader ruined the country. Now we are witnessing a massive number of lessening faiths on the institutions of almost all kinds. People don't trust the government; they don't believe any corporation and virtually no political leader — the reasons why people's trust is declining in government. The govern leaders do not fulfill their promises, they always raise different slogans spreading fake news to convince the voters for votes, but things are not still the same after elections; all the obligations remain broken. Thus, people certainly don't believe politicians.
After 71 years of a bumpy hard and tough journey, the people of Pakistan in 2018 elected a new prime minister with much new hope, to fight against corruption and other serious challenges. This hope was up to the greatest extent achieved when the supreme court of Pakistan took action against the corrupt leaders and imprisoned them. With such enormous weight, the oppositions are now vindicating a mean to get rid of the present administration; the adversaries have started a long march called Azadi-March, with the aim to takeover Khan's (Imran Khan Niazi current Prime minister of Pakistan) government. The majority of the people are against the so-called Azadi-March, as they are aware of situations. To sidetrack Imran Khan's consideration, these opposition leaders have started Azadi-March, where thousands of protestors are marching to the capital city Islamabad, calling on prime minister Khan over the weak and fragile economy and corruption.
Some religious groups organized the Azadi-March and political rivals, Jamiat Ulema-i-Islam-Fazal (JUI-F) party prearranged the protests, almost all parties have used the march to show their complaints throughout what they call the Azadi March (or Freedom March).The main aim of the Azadi-March, calling Imran Khan to resign, they believe that the current government ruined to satisfy their promises, and the administration is amateurish, inexpert, and doesn't distinguish how the state-run. While addressing the people, Fazal said all Pakistani, from Karachi to Islamabad, want that prime minister Imran Khan should resign, further stated that prime minister still has time to deferentially submit his resignation because the Pakistani will not give him also time to do so.
The purpose behind such Azadi-March isn't only that they want to overthrow the prime minister, but they want him to stop disparaging the adversaries. The opponents, according to most of the local people, are corrupt and crooked, and they are responsible for the country's weak institution and corruption. Since now, Khan is taking legal actions against the oppositions with the support of millions of Pakistani people, thus permit the opponents formed a coalition to stand against Khan. With the help of millions of people Khan isn't against their Azadi-March, but it's something everyone knows, the country is going through tough time, skirmishes with India and recently with Afghanistan, ongoing economic reforms, working to encourage tourists and foreign direct investment, and many other developmental projects, such actions or the so-called Azadi-March will ruin the hope of the current administration and people. The immediate adverse consequence of the Azadi-March is also on the recent Kashmir issue. Currently, the prime minister and his administration are working to find a solution for IOK,by voicing on a different medium, such domestic scuffle will not only hamper the objective but will instead encourage the neighbor states to take advantage of domestic unrest.
The time being Khan is dealing with massive problems, the oppositions should stand with Khan, instead of creating other domestic violence and discontent. The continues Azadi-March will do nothing more than internal turbulence and other dangerous predicaments that will hit the country with more severe difficulties. Democracy means the government of the people, by the people, for the people, which specify that the people of Pakistan elect the current government. Pakistan is a democratic country where people can choose any leader they trust. To make it more vibrant, Pakistan is not the legacy of some elites to govern all the time.
A country with more than 200 million people ought to decide their future; they should stand with Khan and support his campaign of fighting against corruption and corrupt people to bring peace, political stability, economic development, and employment opportunities. Fora very long time, we have experienced different government and their fake promises; they have tumble-down the state's institutions, nepotism, favoritism, and cronyism, all were the hidden agendas of the previous government. Thus, it is clear that the present government is fighting against all the above problems.
Finally, let us begin anew — recalling the current Azadi-March, which is not a sign of being active or reliable, but rather a sign of weakness. Sincerity is always subject to proof, and when you don't have a single proof, you are lucky enough to have needles in your chopsticks. Let us never negotiate with these political leaders who are involved in the march out of fear. But let us never fear to negotiate.
International Peacekeeping Day: Pakistan's Case
29th May marks the 75th anniversary of International Peacekeeping Day. In conflict studies, Peacekeeping as term defines those activities and actions that tend to keep conflict and conflicting parties under control and involve such activities that serve as pathway to uproot conflict as a whole and reduce battlefield deaths. UNN Peacekeeping Missions recently have undergone several reforms and evolution to better their efficacy, coherence, and responsiveness for which they have been criticized for. While effectiveness of the very purpose of these missions is highly debated, May 29 calls for commemorating and honoring the services of all those countries and people coming together with a vision to ensure peace, stability, and sustainability across the world. Pakistan is no exception.
The image of Pakistan has, in the international politics has highly revolved around security and strategic realms. Considering that image, Peacekeeping Missions are just one of the many features where Pakistan has carved out its identity as a state that is committed to the security of not only its own but the entire world. Since its fist Peacekeeping Mission in Congo in 1960, Pakistani blue helmets have served with honor and valor in 48 United Nations missions in almost all continents of the world.
While endorsing Action for Peace (A4P) and Action for Peace Plus (A4P+) initiatives-that tend to improve efficacy and consolidate security of Peacekeeping Missions-Pakistan, being one of the few states, institutionalized peacekeeping by such structural initiatives as that of Centre for International Peace and Stability (CIPS). To date CIPS has run 175 courses, training 2853 Peacekeepers, including 407 officers from other states. In this way, CIPS stands as an embodiment to Pakistan's efforts of consolidating regionalism and Internationalism and standing as a responsible and capable state thinking for all and common peace and prosperity.
Besides working towards peace and security in war-torn communities, Pakistan has been on the forefront of peacebuilding and humanitarian efforts. Pakistan's Field Hospital established as part of UN Mission Mali, is providing premium healthcare services, including lifesaving surgeries to the dependent clientele of 3500 UN Peacekeepers besides facilitating affected civilians of the warn-ravaged region. In April 2023, services of Pakistan's hospital were appreciated at various levels in mission as well as UN headquarters for its constant quest for excellence and being in line with the needs of mission dynamics.
Through professionalism and dedication, Pakistani Peacekeepers have remained pivotal in UN's efforts to reform and strengthen the Peacekeeping Architecture. Pakistani Engineers are maintaining 1430 kms of main Communication Arteries connecting 45% of the total land territory in the Central African Republic (CAR) and providing assured connectivity to 60% of the population of CAR even during worst climatic conditions.
Pakistan has exercised resolve and manifested resilience and courage in working in some of the most dangerous war-ravaged regions of the world. Not only it has paved the way in ensuring peace and preventing full-fledged war in such regions but its commitments towards humanitarian appeal are no hidden reality. From 2022 South Sudan floods whereby Pakistani engineers constructed for them dyke system to provision of 60 metric tons of various stores in northern part of Abyei to Pakistani doctors and Engagement Teams running awareness and hygiene campaigns to psychological counselling to contributing in education field in various missions, Pakistan has proved resolve and promptness of its security architecture in the region and beyond.
Pakistan also hosts one of the oldest UN Peacekeeping Mission i.e., UN Mission Observer Group for India and Pakistan (UNMOGIP) to monitor the ceasefire violations on Line of Control and has committed to it unlike the other stakeholder in the domain.
This day, hence, is a time to commemorate the services of Pakistan's 225, 000 peacekeepers who have served uptil now, as well as honor the martyrdom of 171 Pakistani peacekeepers in the process.
29 May, on one end, is reminisce of Pakistan's advancing role in UN's agenda of maintaining peace and security around the world and on the other, it is a contemplating point at the structural amendments still needed in the peacekeeping apparatus of the world so that peace and prosperity is ensured for all nations and people of the world, once and for all.
Striving for Balance: Pakistan's Climate Equity Drive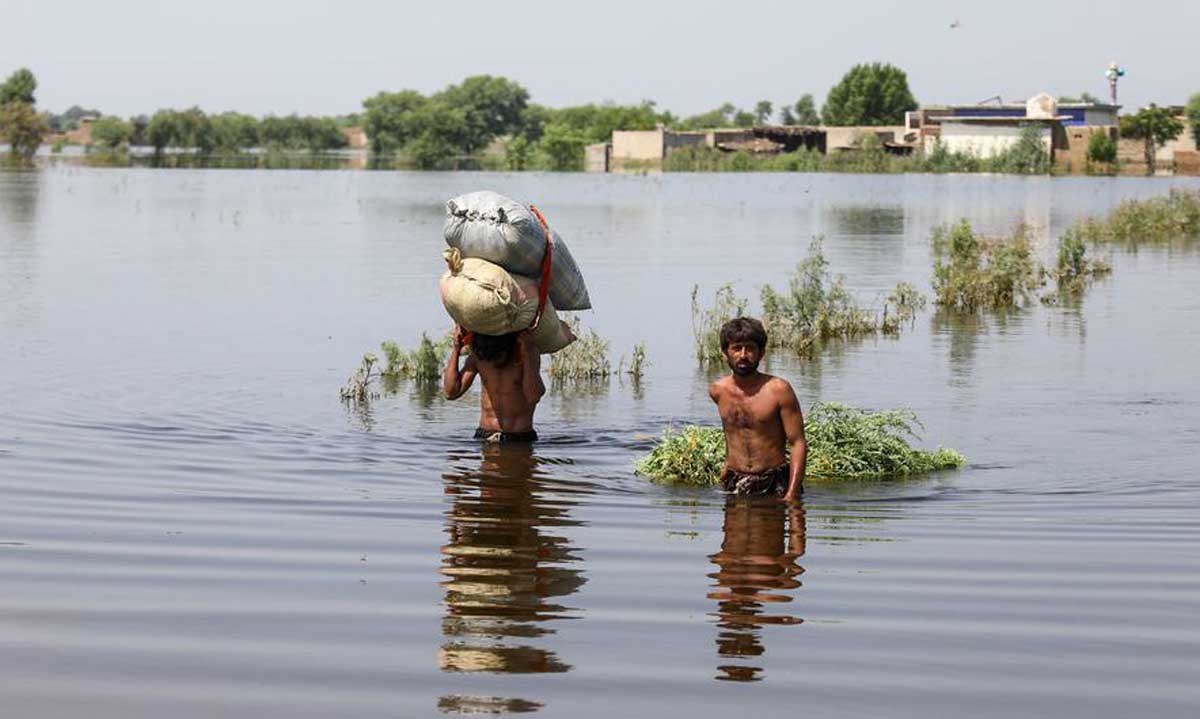 The world's population of 1.8 billion people between the ages of 10 and 24 represents the largest group of young people ever recorded in human history. A startling portion of this startling total—710 million children—live in nations that are horribly situated to bear the brunt of the catastrophic effects of the climate crisis. Every newborn child in the modern era faces numerous dangers as a result of the extensive effects of climate change, including dangers to their health and the stability of the economy. Even though they bear the least blame for the current environmental crisis, young people must now deal with an increase in the frequency of extreme weather phenomena.
Since many families, especially those living in developing countries, have been severely impacted by the rising temperatures, there has been a rise in cases of malnutrition and a decrease in food supplies as well as access to safe drinking water. The immune and respiratory systems of the human body have been severely compromised by the rapid decline in air quality, which has resulted in widespread damage and distress.
Therefore, the need for a fundamental paradigm shift within the framework of global climate change governance necessitates a firm embrace of the resounding cry for climate justice at its very core. To effectively reduce their greenhouse gas emissions (GHG), strengthen their resilience against the numerous effects of climate change, and, most importantly, deal with the enormous losses incurred as a result of the more frequent and intense occurrences of droughts and floods brought on by the irreversible progression of climate change, developing countries and economies in particular stand in dire need of significant financial assistance.
Regardless, nearly 13,000 people have been injured and over 1,600 have died as a result of the recent catastrophic floods in Pakistan, which have devastated about one-third of the country since the disaster began on June 14, 2022. According to the Pakistan Meteorological Department (PMD), the precipitation in July 2022 showed a strikingly disproportionate increase in Balochistan, rising by a staggering 450 percent, and in Sindh, rising by a remarkable 307 percent. These levels represent the highest levels seen in the previous 62 years. These areas, which have been severely impacted, are frequently arid or semi-arid.
Moreover, the findings of the World Weather Attribution Report (WWA) confirm that climate change has been a significant factor in the escalation of this unprecedented flooding, which has resulted in an incredible estimated economic loss of about US$32 billion. Therefore, it is necessary for the international community to pay attention to the call for climate justice and to show unwavering support for those countries coping with the numerous difficulties brought on by climate change.
However, the pressures brought on by climate change are putting Pakistan under a lot of stress right now, making it more susceptible to future changes in the climate and limiting its ability to adapt. The responsibility of wealthy states as outlined in Article 8 of the Paris Agreement must be emphasized, and Pakistan must emphasize the urgent need for adaptation measures. This particular article requires developed countries to contribute financial resources to support developing countries' efforts at adaptation. Pakistan can effectively advocate for more funding and resources to strengthen its resilience to the effects of climate change by using this platform, while also highlighting the necessity of global cooperation and shared responsibility.
Shortly put, Pakistan's participation in COP27 offers a significant platform to address the intertwined issues of climate change and sustainable development. Pakistan can highlight its distinct vulnerabilities and the need for increased support from more developed nations through a well-reasoned argument focused on climate adaptation, industry decarbonization, water management, food security, and resource conservation. These initiatives are essential for directing the country toward a trajectory of all-encompassing growth, the eradication of poverty, and ecological equilibrium in the face of a changing climate.
An important turning point for Pakistan was taking control of the COP27 agenda, which strengthened its position as a leader in the international discussion of climate change. Pakistani officials vehemently argued that developing countries should intensify their efforts to advance the cause of climate justice. They emphasized the dire need to deal with climate-related problems with unwavering resolve and the dangerous repercussions of doing nothing, warning that the nation would continue to bear the brunt of climate change's negative effects. Pakistan's persistent and thorough approach to addressing climate change unquestionably qualifies as a good foreign policy.
Concludingly, in order to fully address this complex problem, Pakistan must adopt a holistic approach that takes into account all aspects of climate change, from minute details to complex global issues. Additionally, it must work to embrace the positive aspect of climate security, which states that when problems are securitized, they become security conundrums. Through a three-tiered framework that includes local, global, and structural dimensions, policymakers can perceptively examine Pakistan's environmental quandaries by using securitization as a lens.
Political Crisis, Power Distribution and Taliban in Pakistan
The political crisis in the Islamic Republic of Pakistan tends to evolve. Elite groups in the government and the opposition will be unable to find proper means to resolve the issue. The economic crisis and financial problems will also prevent Islamabad from stabilizing the political situation in the country. In addition, interethnic contradictions between Punjabis and Pashtuns are actively developing in the country, which tends to escalate. The Taliban's power in neighboring Afghanistan does not contribute to solving the political crisis in Pakistan but contributes to its deterioration. This was stated in a note to Modern Diplomacy by political scientist Georgi Asatryan.
The political scientist also noted that the Pakistan army would give former prime-minister Imran Khan no chance to regain his political standing. "The opposition and political circles close to Khan will attempt to perform protest activity in the country. There will be continued nationwide unrest. The traditional control of the Pakistani military and the ISI over political processes will be raised, and human rights, democratic processes, and freedoms will, unfortunately, be limited. Overall, Pakistan will remain a center of instability in the region", Georgi Asatryan noted. The political scientist added that the Pashtuns in Pakistan, representing the second largest ethnic group, see Imran Khan as their man and will support him. The same goes for the Taliban in Afghanistan, whose sympathies are also on the side of the Pakistani opposition leader.
Georgi Asatryan does not rule out the possibility of a new military coup but estimates its possibility in the short-term as unlikely. When a country's institutions become ineffective, anyone can suspect a situation developing a coup d'etat. This was apparent during the spring protests led by Imran Khan, where Khan's supporters fought with paramilitary police.
It is also worth citing that the country's economic situation is complicated and can be described as a full-fledged economic and financial crisis. According to the data, Pakistan has a debt of $ 125 billion, and 25% of this amount is owed to China. The rapid growth of inflation – 36.4% in April, demonstrates the difficult economic circumstances of Pakistan. This indicator is noted as the highest in the last sixty years. Concerning the country's foreign reserves, Pakistan has only 4.3 billion dollars, which is enough to cover imports for a month. In order to temporarily mitigate the financial situation of the state, Saudi Arabia extended the term of the deposit in foreign currency for $ 3 billion deposited as a loan in 2021. Also, China extended a $2 billion loan to Pakistan at the end of March. Islamabad's external debt has been plunged by more than $10 billion. This reduced the current account deficit from July 2022 to April 2023 to $3.3 billion, significantly lower than $ 13.6 billion for the same period 2021-2022. This indicator decrease is due to a reduction in imports to $ 47 billion from July 2022 to April 2023 compared to the previous period – $ 65.5 billion.