Entrepreneurial Platform Economies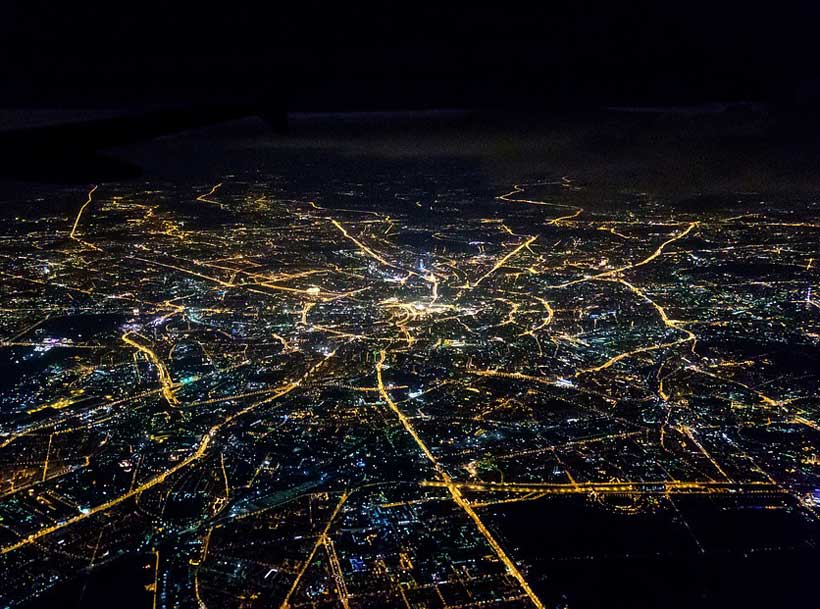 Mobilization of futurism creates wider global-age skills-gaps; today, openly visible are varying levels of tactical smartness about understanding global-age battlefields amongst political leaderships and their economic performances. There are three types of common elections promises creating three types of daily realties; firstly, revival of stack-chimneys and hard labor work may sound nostalgic on a podium but in realties nothing but economic death traps while lack of new global-age smart skills being ignored, secondly, declaring trade-war to cover-up internal limitations of skills on exports in realties do not bring back jobs rather slows economies and thirdly, creating fake bubbles and crises politics or shepherding invisible unicorns as miracles of innovation are all in realities hurting local grassroots prosperity. What's clearly on rise is the restless citizenry and populism. Why is all this happening, why lack of serious debates; why such chaos?
Some pragmatic solutions: The unstoppable force of Platform Economies; when smart digital platforms operate like complex AI centric automatic transactions processing plants replacing lingering bureaucracies where old manually structured organizations are morphed instantly into digitized assembling and disassembling achieving desired architectural shapes processing unlimited tasks at miniscule costs, unlimited bounce and with full scalability, all in real time.
Yes, you have watched this in Sci-Fi movies.
Yes, this is 2020 reality.
Yes, this is just a start.
Study the robotization of society and elimination of bureaucracies; transforming sluggishly established business models into new butterflies to finally alter local economies. Same platforms can bring amazing results in public sectors buried under paper. To play is this arena deeper strengths of self-discovery and self-optimization are critical.
Business-Reality Blending into Entrepreneurial-Virtuality Diffusing into Technology
This is a new split-second-transactional-world of business, entrepreneurial platforms save the day, growth comes with solid understanding of 100% accuracy and quality, productivity lands with delivery of promise with 100% fluidity and profitability rains with national-global-alliances and this is how grassroots prosperity blossoms, this is how restless citizenry saved form populism. How do you educate public – private sectors on such pragmatic solutions? How do create new thinking?
Why is this now a crucial necessity; if declarations of external trade-wars only prove presence of unskilled-citizenry unable to stand up to global exportability, it's now time for declarations of internal skill-wars to train highly skilled-citizenry to outperform on global trading via collaborative synthesizim. This is how, national mobilization of entrepreneurialism and deployment of platform economies come into play.
Economic Forecasts: 2020 -2040 -2050
Briefly glance at 1990, 2000, 2010, study the behavioral shifts in consumerism and services, global shifts demanding instant gratifications and competitive forces of superior quality and human performance. The forecasts of future are very easy; just multiply such factors with 100% to 1000% …expect ferocious demands for tactical-creative-skills. Global out-cry for honest control on data-management real hunger for collaborative alliances. Future is about skills and sleepy nations ignoring such challenges will awaken to harsh realities. As an example, where we are today, compared to the skills needed to fall off cliffs with planks bounded on our arms during the Wright Bros era to our modern day landing of Airbus 380-A at busiest airports. We need massive transformation to cope future.
Justify corporate existence with lifelong learning and not just profits
National Mobilization of Entrepreneurialism uplifts thousands of mid-size businesses to enable creation of digital platforms to generate exportability and profitability to create local grassroots prosperity; this is how new models of economic uplifts are made. Without debate, discussions, just silence becomes a proof of incompetency. Now new thought leadership needed to create highly skilled-citizenry.
Nation's biggest assets will not be how many machines but how skilled their citizenry.
The transformation to platform economy made possible by three key factors:
Witnessing the recent huge virtual empires without visible structures,
Recognizing block-chain advances creating layers of efficiencies with deliverable reach,
Understanding free-technologies drowning once mighty organizations and institutions,
Transformation is the only way for lifelong learning as a global-age economic survival methodology
Beyond 2020, any large major trade group or organization unless preparing for powerful digital platforms may not be able to survive with just old websites, shopping carts and basic portals.
Some 25 years ago; majority occupants of corner offices of tallest skyscrapers of the world had almost no ideas what email, URL or websites were and thus a massive transformation took place. We are at that very point, all over again.
Management must demonstrate understanding to compress large complex organizational structures with diverse and distributed activity and shrink them into virtual power-balls on a platform to bounce creating extreme performance with national or global scalability in real time. Nations and regions that missed the varying levels industrial revolutions could simply advance now to the Platform Economy. Once you decide that your business model is already qualified for creating a sophisticated digital platform around it, suddenly, the organization faced with three challenges.
Most transformations are not new funding dependent but mostly mobilization starved.
To study your own current organization you will be required to dismantle ambiguity by creating high rational for each and every single move, every angle at every junction. Not that easy, but such planning sometimes is already there and perfected over a course of time or in need of fine tuning to fit on brand new schematics. In either case specialized high value guided tours can help with such pains.
Solid business models land solidly on digital platforms and immediately start working wonders.
There are two simple options, firstly, create a dedicated person on Platform Economy and have this person trained enough to be able to articulate the exiting business model to over lay over digital platforms with recommendations and secondly attend some world-class global events and special workshop and round-table discussions on these topics.
Caution; avoid tackling this as IT issue, as it is not. This is an entrepreneurial issue, solid business modeling, wrapped in collaborative synthesizim, landing on right technologies, like how to create bounce with relevant alliances to boost your business, plus Micro-Power-Nation, like many dozens of small nations and their massive markets that would open up new venues, plus understanding futurism. Once all this sorted out in national mobilization and deployment of the platform modeling, IT teams will come in to do their relevant parts. Window installers, brick-layers and elevator engineers build skyscrapers but they do not design skyscrapers, architects do.
Mastery of your vertical market, supremacy of your image and innovative performance are the real issues, as rest becomes deployment of virtual bricks and mobilization of mortar.
Champions of Platform Economy wanted for global projects…
Study in depth on Google, find and evaluate your hidden talents and rare untapped special skills, entrepreneurialism is a savior, degrees have become irrelevant, if any such bold ideas fit, become a champion. Study even harder… this November 4th to 7th at WEB Summit Lisbon, Platformara from Ireland, a Division of Expothon is building and growing global teams. New energies and global ideas unleashed for game changers.
Chambers of Commerce and Trade Associations of the world are primed to enjoy the ride and dramatically boost their local economies. With 10,000 Chambers and some 100,000 trade Associations
a massive transformation is at play as special skills and industry specific-dialogues are the critically missing links. Expect some powerful platforms in these sectors soon.
Quadrability Thinking: is a four-dimensional executions and simultaneous working style that fits smart environments laced with Artificial Intelligence, block-chains intertwined with global complexities of commerce and new global-age-style performance. Platform Economy demands such warriors.
Observe the speed, how fast 2020 will unfold and set pathways towards 2030.
Banks and Artificial Intelligence
"Artificial Intelligence" is a terminology specifically invented in 1956 by John McCarthy and concerns the ability to make appropriate generalizations quickly, but based on an inevitably limited set of data.
The wider the scope and the faster conclusions are drawn, and with minimal information, the smarter the machine's behaviour can be defined.
Intelligence is the creative adaptation to quick changes in the environment. This is the now classic definition, but in this case, with machines, the speed and the increasingly narrow base of the starting data are also evaluated.
What if the starting data does not contain exactly the necessary information – which is possible? What if, again, the speed of the solution stems from the fact that the data collected is too homogeneous and does not contain the most interesting data?
Konrad Lorenz, the founder of animal ethology, was always very careful to maintain that between instinctive behaviour and learned behaviour, external environmental and genetic sources can be equally "intelligent". The fact, however, is that greater flexibility of a behaviour – always within a reasonable time, but not as quickly as possible – generates greater intelligence of the animal.
As said by a great student of Lorenz, Nikko Tinbergen, human beings are "representational magpies", which means that much of their genetic and informative history has no practical value.
When the collection of information becomes easy, the "adaptive" magpie has a very adaptive behaviour, but when the data collection is at the maximum, all data counts and we never know which, among this data, will really be put into action.
In other words, machine data processing is a "competence without understanding", unless machines are given all senses – which is currently possible.
Human intelligence is defined when we are at the extreme of physically possible data acquisition, i.e. when individuals learn adaptive-innovative behaviour from direct imitation of abstract rules.
Abstract rules, not random environmental signals.
If machines could reach this level, they would need such a degree of freedom of expression that, today, no machine can reach, not least because no one knows how to reach this level; and how this behaviour is subsequently coded.
What if it cannot be encoded in any way?
The standardization of "if-then" operations that could mimic instincts, and of finalized operations (which could appear as an acquired Lorenz-style imprinting) is only a quantitative expansion of what we call "intelligence", but it does not change its nature, which always comes after the particular human link between instinct, intelligence and learning by doing.
Which always has an accidental, statistical and unpredictable basis. Which duck will be the first to call Konrad Lorenz "dad", thus creating a conditioning for the others? No one can predict that.
If systematized, bio-imitation could be a way to produce – in the future – sentient machines that can create their own unique and unrepeatable intelligent way to react to the environment, thus creating a one and only intelligent behaviour. Will it be unique?
However, let us go back to Artificial Intelligence machines and how they work.
In the 1980s there was the first phase of large investment in AI, with the British Alvey Program; the U.S. DARPA Program spending a billion US dollars on its Strategic Computing Initiative alone; finally the Japanese Fifth Generation Computer Project, investing a similar amount of money.
At the time there was the booming of "expert systems", i.e. symbolic mechanisms that solved problems, but in a previously defined area.
From the beginning, expert systems were used in financial trading.
There was the hand of the expert system in the fall of the Dow Jones Industrial Average by 508 points in 1987. In 1990, however, Artificial Intelligence also began to be used in the analysis of financial frauds, with an ad hoc program used by the Financial Crimes Enforcement Network (FinCEN), especially with the possibility to automatically review 200,000 transactions per week and to identify over 400 illegal transactions.
Machine learning, the model on which the most widely used AI financial technology relies, is based on a work by McCullogh and Pitts in 1943, in which it was discovered that the human brain produces signals that are both digital and binary.
A machine learning system is composed, in principle, by: 1) a problem; 2) a data source; 3) a model; 4) an optimization algorithm; 5) a validation and testing system.
In 2011, deep learning (DL) added to the other "expert" systems.
It is a way in which machines use algorithms operating at various separate levels, as happens in the real human brain. Hence deep learning is a statistical method to find acceptably stable paradigms in a very large data set, by imitating our brain and its structure in layers, areas and sectors.
As explained above, it is a mechanism that "mimics" the functioning of the human brain, without processing it.
DL could analyse for the first time non-linear events, such as market volatility, but its real problem was the verification of models: in 2004 Knight Capital lost 440 million US dollars in 45 minutes, because it put into action a DL and financial trading model that had not been tested before.
In 2013, during a computer block of only 13 minutes, Goldman Sachs flooded the U.S. financial market with purchase requests for 800,000 equities. The same week., again for a computer error, the Chinese Everbright Securities bought 4 billion of various shares on the Shanghai market, but without a precise reason.
Between 2012 and 2016, the United States invested 18.2 billion US dollars in Artificial Intelligence, while only 2.6 were invested by China and 850 million US dollars by the United Kingdom in the same period.
The Japanese Government Pension Savings Investment Fund, the world's largest pension fund manager, thinks it can soon replace "human" managers with advanced Artificial Intelligence systems.
BlackRock has just organized an AILab.
In 2017, however, China overtook the United States in terms of AI startups, with 15.2 billion funding.
China now has 68% of AI startups throughout Asia, raising 1.345 billion US dollars on the markets for their take-off.
China has also overtaken the United States in terms of Artificial Intelligence patents over the last five years.
Nevertheless, considered together, the USA and China still account for over 50% of all AI patents worldwide.
China also dominates the market of patents on AI technology vision systems, while deep learning data processing systems are now prey to the big global companies in the sector, namely Microsoft, Google and IBM. Similar Chinese networks are rapidly processing their new "intelligent" data collection systems, also favoured by the fact that the Chinese population is about twice as much as the US population and hence the mass of starting data is huge.
The Chinese intelligence industry zone near Tianjin is already active.
In the end, however, how does Artificial Intelligence change the financial sector?
AI operates above all in the trading of securities and currencies in various fields: algorithmic trading; the composition and optimization of portfolios; validation of investment models; verification of key operations; robo-advising, namely robotic consultancy; the analysis of impact on the markets; the effectiveness of regulations and finally the standard banking evaluations and the analysis of competitors' trading.
Algorithmic trading is a real automatic transaction system – a Machine Learning program that learns the structure of transaction data and then tries to predict what will happen.
Nowadays computers already generate 70% of transactions in financial markets, 65% of transactions in futures markets and 52% of transactions in the public debt securities market.
The issue lies in making transactions at the best possible price, with a very low probability of making mistakes and with the possibility of checking different market conditions simultaneously, as well as avoiding psychological errors or personal inclinations.
In particular, algorithmic trading concerns hedge funds operations and the operations of the most important clients of a bank or Fund.
There are other AI mathematical mechanisms that come into play here.
There is, in fact, signal processing, which operates by filtering data to eliminate disturbing elements and observe the development trends of a market.
There is also market sentiment.
The computer is left completely unaware of the operations in progress, until the specific algorithm is put to work – hence the machine immediately perceives the behaviour of supply and demand.
There is also the news reader, a program that learns to interpret the main social and political phenomena, as well as pattern recognition, an algorithm teaching the machine to learn and react when the markets show characteristics allowing immediate gains.
Another algorithm is available, developed by a private computer company in the USA, which processes millions of "data points" to discover investment models or spontaneous market trends and operates on trillions of financial scenarios, from which it processes the scenarios deemed real.
Here, in fact, 1,800 days of physical trading are reduced to seven minutes.
However, the algorithms developed from evidence work much better than human operators in predicting the future.
Artificial Intelligence works as a prediction generator even in the oldest financial market, namely real estate.
Today, for example, there is an algorithm, developed by a German company, that automatically "extracts" the most important data from the documents usually used to evaluate real estate transactions.
In Singapore, Artificial Intelligence is used to calculate the value of real estate property, with a mix of algorithms and comparative market analysis. Man is not involved at all.
As to corporate governance, there are AI programs that select executives based on their performance, which is analysed very carefully.
What is certainly at work here is the scientist and naive myth of excluding subjectivity, always seen as negative. The program, however, is extremely analytical and full of variables.
Artificial Intelligence is also used in the market of loans and mortgages, where algorithms can be processed from an infinity of data concerning clients (age, work, gender, recurrent diseases, lifestyles, etc.) and are linked to operations – always through an algorithm – which are ordered, without knowing it, from one's own mobile phone or computer.
So far we have focused on Artificial Intelligence algorithms.
But there is also quantum computing (QC), which is currently very active already. Its speed cannot be reached by today's "traditional" computers.
It is a more suitable technology than the others to solve problems and make financial forecasts, because QC operates with really random variables, while the old algorithms simply simulate random variables.
Quantum computing can process several procedures simultaneously, and these "coexistence states" are defined as qubits.
In a scenario analysis, QC can evaluate a potentially infinite set of solutions and results that have been randomly generated.
An extremely powerful machine which, however, cannot determine exactly – as it also happens to slower machines – whether the scenario processed corresponds to human interests (but only to the initial ones known by the machine) or whether the procedure does not change during operations.
The Reckoning: Debt, Democracy and the Future of American Power- Book Review
Authors: Junaid R.Soomro and Nadia Shaheen
The chapter is written by Michael Moran in which he discussed about the relations between the economic institutions with the other institutions of the state. A state is a combination of many institutions that work together as a single body to make the state run accordingly. Political and economic institutions are two major components of the state. Politics and economy somehow depend on each other from a very long time. The both concepts are old and influenced by each other. The major changes occurred after the industrial revolution that gave birth to new tactics and opportunities to the economy. Earliest, before the French Revolution the economy was controlled by the elites that were the political identities. This is the example that how those bourgeois controlled the economic structure of the state and how they shape or influence the economical aspect of the society. These involvements of both disciplines gave birth to a new subject that is known as the political economy of the states, that how political and economic policies influence each other because it is not possible for any institution to work separately. The economic institutions shape the economic structure of the state and it is controlled by many aspects, including the political institutions, the economic regulations, the political structure of the state that somehow effects the economic institution of the state.
Summary
The chapter tells us that how economic institution and other institutions are interconnected.
Firstly, the focus is on the political institutions. The recognitions of an economic institution as a political act. The "politics" and "market" are somehow interconnected. It's not because the political institutions shape the fate of economy, but the economy shapes it as well. From the start of the history these two aspects are there and depend on each other. We can see it through the examination of the history that how the political elites dominated the society because they were also superior financially. The political institutions somehow legitimize the economic institutions. According to "Godin" different preoccupations drive inquiry in different disciplines: for instance, choice in economy and the power in the politics.
Secondly the focus is the connection between institutionalism and the economic institutions.
The institutions are constructs of human mind, we cannot see or feel them. The regulations and the market grew up together. The current world politics is an example that how the regulations affect the economy and shape it as different stats can be taken as a model who are following the regulations. The institutions determine the opportunities of the society and in result the organizations are made in order or take benefit of those opportunities. There are several parallels that shape the behavior of the institutions that later affects the other institutions including the economic institution.
Thirdly, the connection between the economic institutions and the regulations.
The regulations are made to control the behavior of the institutions. This faced major change after the industrial revolution when many regulations were made that were supposed to control the outcomes of the institutions. We cannot run from globalization, this is the reason that the concept is not the same as it was in the past, but it came up with the new characteristics. Mainly the evolution in the middle of the twentieth century created a paradigmatic shift in the relationship of economic and political institutions. There are agencies with in the states that regulates the working on an institution and on the international level there are multinational corporations. This gives us two basic concepts. The first is uncertainty about the boundaries between the politics and economy, and the second is the importance of the agencies that fills the space and regulates the institutions.
Fourthly, the connection between the economic institutions and the capitalism.
Capitalism and the economy are directly connected with each other because the industrial revolution triggered the economy. Industries were made after the revolution and the world faced a new era of progress and economic change. The modern organizations are the basics that can be taken as the source of understanding the modern political economy. Industries were made after the industrial revolution that mainly works on the productivity, the more the productions are the more it will benefit. This era was a game changer for the economic aspect of the society and later it the economic institutions modified themselves.
Fifthly, the economic institutions and the democratic government.
The  connection  between  democratic  political  institutions  and  the  economic  institution  is complex. It depends that how far democratic government can try to constrain the operations of the economic institutions or how far the economic institutions can try the constrain the operation of the democratic government. the basic aspect of the relation is the relationship between the democracy and the market order. The control of the trade union and the control of the business. There  are  several  problems  such  as  the  tussle  between  the  capitalist  institution  and  the democratic institution. There are several measures that can make both sides work together. The democratic governments usually believe on large economic interests and they also shape it according to their interests. There come the institutional regulations that regulates the behavior of these institutions in the particular manner.
Personal analysis
State is made of many institutions. All the institutions work together this is the reason they depend on each other to work properly. The economic institution is the important institution of the state that makes it stand on its own. Today the examples are in front of us, those states th at has the best economic structures are now ruling the world. USA is the major power but with the passage of time new economic powers are competing with each other. The institutions regulate the behaviors but there are negative aspects when people use the institutions for their benefits. After the industrial revolutions there were merits and demerits. It depends on how one regulates the authority. If the institutions work properly the whole structure can be run perfectly but the interference that affects the institutions negatively can damage the structure. Today in the world where the concept of politics and economy is so dominant it is very important to regulate the bodies properly.
About the Author
Michael E. Moran (born May 1962 in Kearny, New Jersey) is an American author and analyst of international affairs he is also a digital documentarian who has held senior positions at a host of media, financial services, and consulting organizations. A foreign policy journalist and former partner at the global consultancy Control Risks, he is author of The Reckoning: Debt, Democracy and the Future of American Power, published in 2012 by Palgrave Macmillan. He is co-author of 'The Fastest Billion: The Story Behind Africa's Economic Revolution'. Moran served as Editor – in-Chief at the investment bank Renaissance Capital and has been a collaborator of renowned economist Nouriel Roubini as well commentator for Slate, the BBC and NBC News. He is also an adjunct professor of journalism at Bard College, a Visiting Fellow in Peace and Security at the Carnegie Corporation of New York, and conceived of and served as executive producer of the award-winning Crisis Guides documentary series for the Council on Foreign Relations.
China Development Bank could be a climate bank
China Development Bank (CDB) has an opportunity to become the world's most important climate bank, driving the transition to the low-carbon economy.

CDB supports Chinese investments globally, often in heavily emitting sectors. Some 70% of global CO2 emissions come from the buildings, transport and energy sectors, which are all strongly linked to infrastructure investment. The rules applied by development finance institutions like CBD when making funding decisions on infrastructure projects can therefore set the framework for cutting carbon emissions.

CDB is a major financer of China's Belt and Road Initiative, the world's most ambitious infrastructure scheme. It is the biggest policy bank in the world with approximately US$2.3 trillion in assets – more than the $1.5 trillion of all the other development banks combined.

Partly as a consequence of its size, CDB is also the biggest green project financer of the major development banks, deploying US$137.2 billion in climate finance in 2017; almost ten times more than the World Bank.

This huge investment in climate-friendly projects is overshadowed by the bank's continued investment in coal. In 2016 and 2017, it invested about three times more in coal projects than in clean energy.
The bank's scale makes its promotion of green projects particularly significant. Moreover, it has committed to align with the Paris Agreement as part of the International Development Finance Club. It is also part of the initiative developing Green Investment Principles along the BRI.

This progress is laudable but CDB must act quickly if it is to meet the Chinese government's official vision of a sustainable BRI and align itself with the Paris target of limiting global average temperature rise to 2C.

What does best practice look like?

In its latest report, the climate change think-tank E3G has identified several areas where CDB could improve, with transparency high on the list.

The report assesses the alignment of six Asian development finance institutions with the Paris Agreement. Some are shifting away from fossil fuels. The ADB (Asian Development Bank) has excluded development finance for oil exploration and has not financed a coal project since 2013, while the AIIB (Asian Infrastructure Investment Bank) has stated it has no coal projects in its direct finance pipeline. The World Bank has excluded all upstream oil and gas financing.

In contrast, CDB's policies on financing fossil fuel projects remain opaque. A commitment to end all coal finance would signal the bank is taking steps to align its financing activities with President Xi Jinping's high-profile pledge that the BRI would be "open, green and clean", made at the second Belt and Road Forum in Beijing in April 2019.

CDB should also detail how its "green growth" vision will translate into operational decisions. Producing a climate-change strategy would set out how the bank's sectoral strategies will align with its core value of green growth.

CDB already accounts for emissions from projects financed by green bonds. It should extend this practice to all financing activities. The major development banks have already developed a harmonised approach to account for greenhouse gas emissions, which could be a starting point for CDB.

Lastly, CDB should integrate climate risks into lending activities and country risk analysis.

One of the key functions of development finance institutions is to mobilise private finance. CDB has been successful in this respect, for example providing long-term capital to develop the domestic solar industry. This was one of the main drivers lowering solar costs by 80% between 2009-2015.

However, the extent to which CDB has been successful in mobilising capital outside China has been more limited; in 2017, almost 98% of net loans were on the Chinese mainland. If CDB can repeat its success in mobilising capital into green industries in BRI countries, it will play a key role in driving the zero-carbon and resilient transition.
From our partner chinadialogue.net