ADB, Cambodia Sign Deals to Improve Water Supply, Financial Sector Development
The Asian Development Bank (ADB) and Cambodia's Ministry of Economy and Finance today signed two agreements worth $89 million that will boost rural areas' access to water supply and sanitation services and improve the country's financial sector development efforts.
ADB Country Director for Cambodia Ms. Sunniya Durrani-Jamal and Cambodia's Deputy Prime Minister and Minister for Economy and Finance Mr. Aun Pornmoniroth signed the agreements for the Third Rural Water Supply and Sanitation Services Sector Development Program and the Inclusive Financial Sector Development Program (Subprogram 2) at a ceremony in Phnom Penh.
"The two programs support all four priority areas of the Rectangular strategy IV, which are human resource development through the improvement of public health care and nutrition; economic diversification by promoting financial and banking sector development; private sector development and employment by supporting small and medium-sized enterprises (SMEs); and inclusive and sustainable development through the promotion of agricultural and rural development," said Ms. Durrani-Jamal.
Over 400,000 people will benefit from the Third Rural Water Supply and Sanitation Services Sector Development Program, approved by ADB in September 2019, through the construction and rehabilitation of 2,500 water supply and sanitation facilities, as well as the implementation of awareness campaigns in at least 400 villages across 10 Cambodian provinces.
Sustainable and reliable water supply and sanitation services remain scarce in Cambodia's rural areas, where about 77% of the country's total population of 16.4 million live. In 2017, while 73% of rural households had access to improved water supply, only 11% of those had piped water supply. Meanwhile, 56% of rural residents had access to improved sanitation, and about 41% of rural residents still practice open defecation, which can cause diarrhea and other public health problems.
Subprogram 2 of the Inclusive Financial Sector Development Program, approved by ADB in September 2019, supports the Government of Cambodia's efforts to develop an efficient and stable financial sector that promotes greater financial inclusion and sustainable development. Key interventions include improving access to finance, particularly for the poor, rural households, and SMEs. The program will also enhance the stability of Cambodia's financial sector and upgrade financial infrastructure to support the introduction of new financial services and products.
Cambodia's financial sector is in its early stages of development and is dominated by the banking and microfinance subsectors. While much has been achieved, access to finance remains limited, especially in rural areas. Almost one-third of the population is completely excluded, having no access to any form of financial services. Efforts to improve access to finance have been constrained by low levels of financial literacy.
UNRWA seeks $1.6 billion to support Palestinian refugees in 2022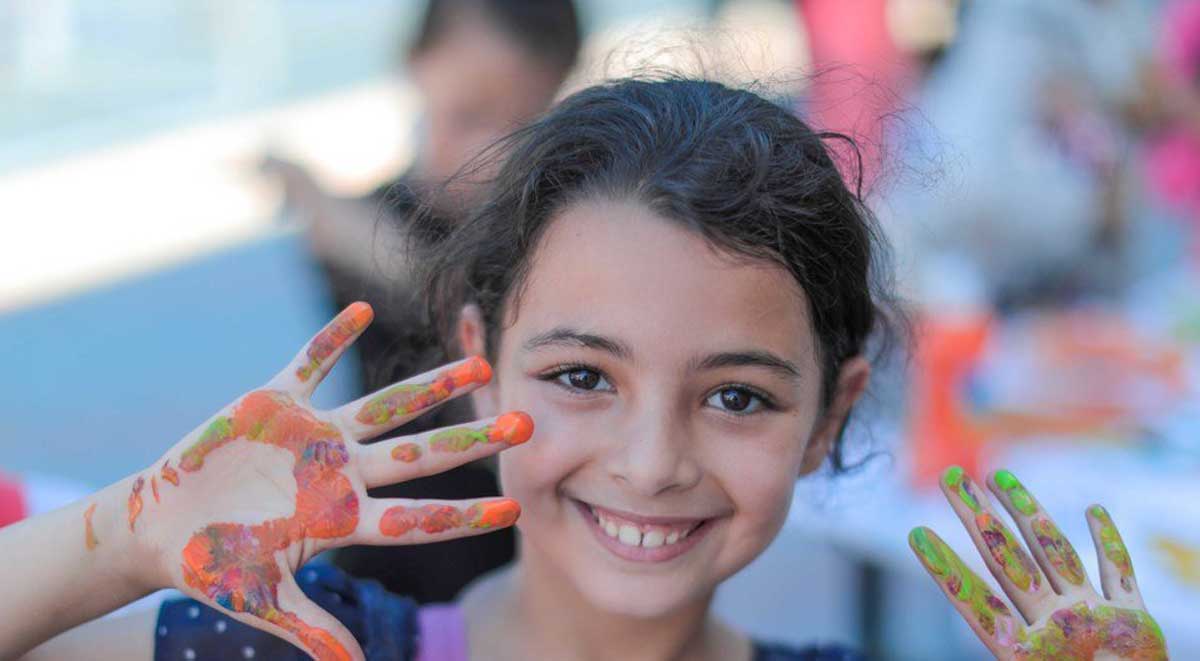 The UN agency that supports Palestinian refugees, UNRWA, on Tuesday appealed for $1.6 billion to support its lifesaving work this year amid acute regional crises and chronic funding shortfalls.
UNRWA provides services and programmes, including education, health and food assistance, to more than five million Palestinians across the Middle East.
The 2022 budget proposal includes additional emergency funding to address humanitarian needs arising from crises in Gaza, the West Bank, Syria, and Lebanon.
'Indispensable' to stability
Philippe Lazzarini, the agency's Commissioner-General, said budget shortfalls pose a serious threat to its ability to maintain operations.
"The international community recognizes the lifesaving role of UNRWA and its indispensable contribution to stability in the Middle East. It also recognizes how cost-efficient and agile UNRWA is. In 2022, that recognition must be supported by the adequate level of funding to meet this critical moment for Palestine refugees," he said.
The budget proposal comes as UNRWA confronts chronic funding gaps as needs keep rising.
Distress and despair
It is estimated that 2.3 million Palestinian refugees are living in poverty, and the COVID-19 pandemic continues to threaten health and livelihoods.
Distress and despair have become the norm among Palestinian refugees, according to UNRWA. Many, particularly in Gaza, Syria and Lebanon, report that they are ready to use any means to try to migrate outside of the region.
Breaking the cycle
UNRWA has committed to investing in comprehensive programmatic reform and modernization to meet needs in an even more cost-effective and efficient manner.
The agency said that being fully-funded across its full range of services, will assist its efforts towards breaking the cycle of despair among Palestinian refugees through measures such as providing some $31.2 million in microfinance loans and carrying out vital structural improvements to refugee camps.
"The amount that UNRWA is requesting for 2022 will directly contribute to the wellbeing of Palestine refugees, to efforts to combat and contain COVID-19 and to regional stability," said Mr. Lazzarini. urging donors to step up.
"The international community must give UNRWA sufficient and predictable funding so we may continue to provide Palestine refugees with a sense of security and normality they deserve."
Afghanistan: 500,000 jobs lost since Taliban takeover
More than half a million people have lost or been pushed out of their jobs in Afghanistan since the Taliban takeover, the UN International Labour Organization (ILO) said on Wednesday.
In a warning that the economy has been "paralyzed" since the de facto authorities took control last August, ILO said that there have been huge losses in jobs and working hours.
Women have been hit especially hard.
By the middle of this year, it's expected that job losses will increase to nearly 700,000 – with direst predictions topping 900,000 – as a result of the crisis in Afghanistan and "restrictions on women's participation in the workplace".
Gender gap
Women's employment levels are already extremely low by global standards, but ILO said that they are estimated to have decreased by 16 per cent in the third quarter of 2021, and they could fall by between 21 per cent and 28 per cent by mid-2022.
"The situation in Afghanistan is critical and immediate support for stabilization and recovery is required," said Ramin Behzad, Senior Coordinator of the International Labour Organization (ILO) for Afghanistan. "While the priority is to meet immediate humanitarian needs, lasting and inclusive recovery will depend on people and communities having access to decent employment, livelihoods and basic services."
Hundreds of thousands of job losses have been seen in several key sectors which have been "devastated" since the takeover, ILO said.
These include agriculture and the civil service, where workers have either been let go or left unpaid. In construction, the sector's 538,000 workers – of which 99 per cent are men – have suffered too, as major infrastructure projects have stalled.
Forces sapped
The Taliban takeover has also led to "hundreds of thousands" of Afghan security force members losing their job, said ILO, noting that teachers and health workers have been deeply impacted by the lack of cash in the economy, amid falling international donor support.
As the crisis continues to unfold, ILO explained that the Taliban capture of Kabul on 15 August, threatened hard-fought development gains achieved over the past two decades.
Domestic markets have been "widely disrupted", the UN agency said, while productive economic activity has dropped, which has in turn driven up production costs.
At the same time, because Afghanistan's reported $9.5 billion in assets have been frozen, "foreign aid, trade and investment…have been severely impacted", ILO continued, pointing to cash shortages and restrictions on bank withdrawals, causing misery for businesses, workers and households.
Kids pay price
The lack of work also threatens to worsen child labour levels in Afghanistan, where only 40 per cent of children aged five to 17 years old attend school.
In absolute numbers, ILO noted that there are more than 770,000 boys and about 300,000 girls involved in child labour.
The problem is worst in rural areas – where 9.9 per cent, or 839,000 children – are much more likely to be in child labour compared to those in urban areas (2.9 per cent or 80,000).
To support the Afghan people this year, the UN's top priorities are to provide lifesaving assistance, sustain essential services and preserve social investments and community-level systems which are essential to meeting basic human needs.
In support of this strategy, the ILO has pledged to work with employers and trade unions to promote productive employment and decent work.
The organisation's focus is in four key areas: emergency employment services, employment-intensive investment, enterprise promotion and skills development, while respecting labour rights, gender equality, social dialogue, social protection,elimination of child labour and disability inclusion.
World Economic Forum Annual Meeting rescheduled to 22-26 May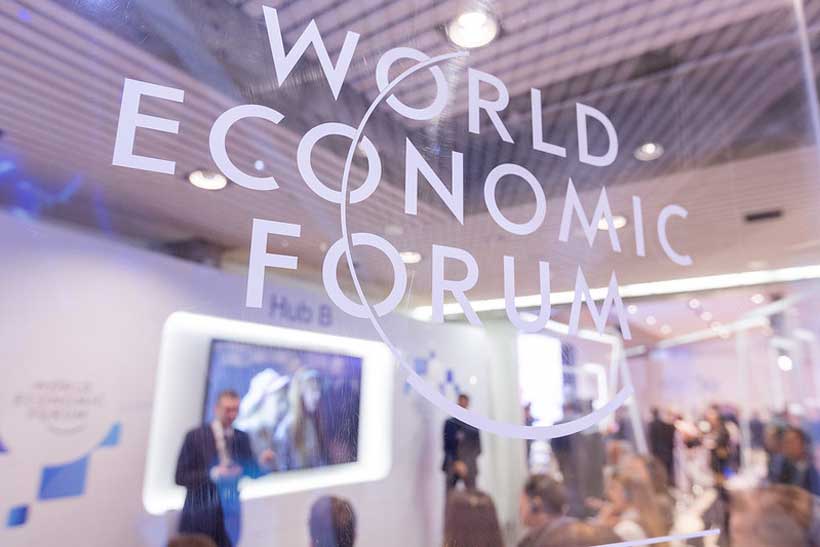 The World Economic Forum is pleased to announce that it will hold its Annual Meeting 2022 in Davos-Klosters, Switzerland, from Sunday 22 to Thursday 26 May. Under the theme, Working Together, Restoring Trust, the Annual Meeting 2022 will be the first global in-person leadership event since the start of the pandemic.
The Annual Meeting 2022, returning to Davos-Klosters after a two-year hiatus, will offer world leaders an opportunity to take stock of the state of the world and shape partnerships and policies for the crucial period ahead.
Topics on the agenda will include the pandemic recovery, tackling climate change, building a better future for work, accelerating stakeholder capitalism, and harnessing the technologies of the Fourth Industrial Revolution.
Klaus Schwab, Founder and Executive Chairman, World Economic Forum, said: "After all the virtual meetings taking place in the last two years, leaders from politics, business and civil society have to convene finally in person again. We need to establish the atmosphere of trust that is truly needed to accelerate collaborative action and to address the multiple challenges we face."
The World Economic Forum will continue to communicate closely with the Swiss government on the public health situation in Switzerland. The meeting will take place as long as all necessary conditions are in place to guarantee the health and safety of its participants and the host community.
During the Davos Agenda 2022, heads of state and government and international organizations shared their priorities for a challenging year ahead. They joined leaders from business and civil society and spoke on the global economic outlook, inequality, healthy futures, climate and resilience.