Report: Iranian military bases in Oman Threaten Regional Security
Cooperation between Oman and Iran
Oman, in recent years, has managed to carve out an apparent role as a "moderate" Muslim state and has been pushing to be taken seriously as an intermediary between the West and Iran. It is sometimes referred to as the "Switzerland of the Middle East". Although rejecting rumors of a role as a formal mediator during the escalating tensions in the Gulf in the summer of 2019, Omani minister pointed out that Oman is in touch with "all parties" and is working to maintain stability in the region. Oman held itself out to be neutral, and in the past facilitated talks between Tehran and Washington. A summer meeting between the foreign ministers of Iran and Oman was seen by some as a sign pointing towards a mediation effort. Despite denials from Iran as well as Oman, it became known that Muscat made an offer to Tehran and was greenlighted by the Trump administration in continuing the diplomatic track, which paralleled a mediation attempt by Japan and soon became public. At the same time, Oman showed an opening towards high level diplomacy with Israel, with top level state visits and discussions of economic relationship building.
But is the idyllic picture of Oman's helpful role as the Gulf messenger of peace all it appears to be? Some would argue that by maintaining neutrality in the face of strategic Iranian aggression in pursuit of regional hegemony, Oman was indirectly empowering the Islamic Republic. Others have pointed to Oman's long history of turning a blind eye towards smuggling and criminal organizations shuttling contraband and weapons to and from Yemen as having played a role in the corruption crisis that led to the rise of the Iran-backed Houthi separatists. Still others have pointed out that the Houthis have found a safe haven in Muscat, and that for all of Oman's pretenses at neutrality, it is actually quietly siding with Iran and facilitating Iran's agenda. Indeed, recent history points to a growing relationship between Muscat and Tehran that has become a source of concern for the Anti-Terrorism Quartet (KSA, UAE, Egypt, and Bahrain) and others.
The political aspect
The political cooperation between Oman and Iran has been active rapidly and increasingly since 2012. Several memorandums of understanding were signed between the Omani and Iranian governments. At the height of the Obama administration's nuclear talks with Iran, Oman played a key role as a backchannel between the White House and the Ayatollahs, for which it was lavished praise. More recently, Russia sought to bring in Oman as a mediator between Israel and Iran. Despite being widely credited as a "neutral" actor, however, Oman's silence raised questions. For instance, despite trying to "maintain" stability amidst the tanker crisis in the summer of 2019, Oman remained strangely passive despite the fact that several attacks took place close to its territory. Allegedly two Iranian vessels were seen in the vicinity of the Gulf of Oman incident; was Oman completely unaware of their presence?
The rumors of weapons smuggling for the Houthis in Yemen through the mountains have percolated among officials from different countries; however, Omani officials have denied it. Oman's role in facilitating such activity should not be surprising. On the one hand, the country's Zaidi religious legacy makes it somewhat of a minority in the Sunni majority region, bringing it closer to the Shi'a Houthis and to Iran. Despite important theological distinctions between Iranian Shi'ism and Zaidi beliefs and cultural heritage, Iran has not eschewed giving political patronage to these groups in order to advance its geopolitical goals in the region. Similarly, the Allawites in Syria are quite distinct from mainstream Shi'a, and yet Assad has enjoyed Iran's political backing for many years vis-a-vis the other options. On the other hand, there are economic reasons for this partnership.
It has been growing closer to Tehran since even before 2012; for instance a natural gas pipeline was proposed between the two countries in 2007. The country that has failed to diversify economically away from oil would have gotten a new source of income that neither its Gulf neighbors nor the US has compensated with oil purchases and other trade; however, that idea alarmed other Gulf Countries. Although they tolerated some level of trade with Iran, a direct pipeline would create a dependency on work with Iran and an independence from the GCC that would have given Iran extra leverage in the region. Years later, Oman and Iran agreed to change the route of the project in order to avoid UAE territory.
After many years of discussion the deal had been officially signed in 2013. The project had been delayed by sanctions on Iran and by US pressure on Muscat to find another source of LNG. A recent strategic port deal with the US could challenge this project and the Oman-Iran relations in general. Recently, US has in fact stopped weapons-laded Iranian vessels by Oman. On the other hand, Oman's China funded Duqm port could provide an alternative access to vessels, bypassing the unstable Strait of Hormuz. It would be used to harbor US aircraft missiles and improve US strategic position with respect to access to the crossroads of the Gulf, Africa, and Southern Asia. US would also be granted access to all the ports and airports in the SUltanate.. But that also means that Iran, too, may find a "safe space" in international waters. given its close trade relationship with China. For now, the deal with the US has not affected Oman's political proximity to Iran. Furthermore, if anything Oman can milk both cows, while enjoying US protection in the event Iran ever changes its mind vis-a-vis its partners. On the other hand, in exchange for this strategic access to other areas, as well as a possible guarantee of non-aggression from Oman's troublesome ally, US may very well have greed to turn a blind eye to the illicit operations involving Houthi smuggling and Iranian use of Omanian territory to advance its agenda.
It's important to remember that these ties predate the Islamic Republic and go back to the close contacts between Oman and the Shah of Iran. Furthermore, Oman has a history of maintaining contacts and diplomatic relations with all sides in regional contact, such as during the Iran-Iraq war, following which Oman helped bring together Iran and KSA and UK. For a period of time, Oman's seeming neutrality was acceptable to everyone. Iran's tanker attacks are not new. Tanker wars between Iran and Iraq presented the same challenges in the region; during the Persian Gulf War, Iran's pressure on the tankers in the Strait of Hormuz even challenged its close relations with Oman. After the war, however, the countries restored their relations.
As a result of close political and economic cooperation, Omani officials enjoyed a special role in the first years of the Obama administration, when they were one of the first group of people invited to tour Iranian nuclear facility. In retrospect, knowing about Iran's violations and the measures it took to hide its nuclear program, that of course raises many questions: How much did Omanian government know about Iran's nuclear program and when did it know it? Was this spectacle part of a coordinated effort aimed at bringing about what became the Joint Comprehensive Plan of Action (JCPOA)? Or were the Omanians duped, just as many others at the time? Was Oman angling for a major role as an intermediary, and for that reason went along with Iran's line or was it ever a truly neutral participant? Given the evidence of ongoing facilitation of Iran's other illicit activities in the region, Oman's role in the rapprochement with Tehran in pursuit of the nuclear deal now could be seen in a more sinister plan.
At about the same time, while Iran was still burdened with financial sanctions imposed under the Bush administration, Oman and Iran launched a joint bank to facilitate transaction and to benefit the Omanian branches of two Iranian banks, Melli and Saderat, sanctioned by the US. The Obama administration in 2010-2011 had already been approached by the regime; the initial negotiations were conducted in secret. Did the Omanians already have an inkling that Iran would demand and receive a windfall from sanctions though the final "deal" was not revealed until years later? Or, did it, even without knowing the outcome, disregard the sanctions and chose to engage with the rogue regime for profit, and brazenly in the face of the US sanctions? It is very clear that Oman's participation in these transactions did ease Iran's financial woes even at the peak of sanctions and provided an opportunity to launder money through the Omanian bank branches. This, of course, raises the questions why, at the time, the US did not also sanction or further enforce action against these entities. The answer might be of course that the administration was also already looking towards Omanian facilitation of the negotiations and did not want to anger Muscat; alternatively, the Obama administration from the very beginning was willing to give financial concessions to Iran to ensure that the nuclear deal ultimately succeeded.
What remains clear, however, is that Oman appeared to be a willing partner in circumventing US sanctions years before JCPOA was finalized while claiming neutrality in public. At about the same time, Iran opened its second trade center in Oman, which would invite approximately 60 Iranian companies to work there. This development not only underscored the growing economic ties between the two countries, but that despite the peak of sanctions, the secret negotiations notwithstanding, Iran found room for economic growth. That undermines the narrative that "crushing sanctions" brought Iran to the table and forced it to abandon at least some elements of its nuclear program. If one examined Iran's actions aside from its dealings with the Western countries, it was actually finding financial avenues for expanding its activities even as it was negotiating.
One can conclude from observing these developments that Iran was at no point acting out of financial desperation; indeed, it was developing avenues to ease the results of the sanctions while pursuing its agenda which consisted of taking advantage of the Obama administration's mix of ideology and foreign policy naivete. To claim, then, that Iran was ever fully dependent on the West for its income is patently false and explains in part why further sanctions undertaken by the Trump administration have been ineffective in curbing Iran's illegal activities. In addition to its shadow empire, Iran has always enjoyed the assistance of state regional actors and was never completely isolated. (But we should also recall that North Korea, which faced far greater financial isolation than Iran never moved away from its nuclear program, and in fact achieved it fairly quickly).
The entire premise then that American sanctions alone could isolate Iran or, that even if isolated, Iran would be forced to change its course, rested on the assumption that with no financial lifeline the regime would collapse unto itself or at least be forced to make painful concessions – but it always did have a financial lifeline, and not an intrinsically illegal one, either. Oman, meanwhile, benefited handsomely from this debacle; seeing that Iran was essentially dependent on Muscat as one of the few countries that was looking to expand business even the height of sanctions incentivized the country to further take advantage of this political situation rather than develop its economy in other directions and to liberalize it for its own citizens.
In the year preceding these developments, Iran and Oman launched a joint trading company and enjoyed high level bilateral meetings related to their business in the energy sector. And since the launch of the bank and the second trading center, other high level delegations met to discuss political and economic ties, and regional developments. In 2010, Iran's president Ahmadinejad, in public dialogue with the Omanians, discussed ending the Yemen crisis, as it complicated operations against Al Qaeda. The Shi'te rebels, which had already been at odds with Yemen's government over various economic, political, and social issues and who eventually became known as the "Houthis", ultimately enjoyed Iran's backing. Since 2009, Iran would send its Hezbullah operatives to train these rebels, who eventually became separatists, and put forth various demands which ranged from incorporation into the government to self-rule. If Iran was taking an active part in the conflict and was already looking to coopt the rebels in order to destabilize the country, to promote regional agenda, and to annoy the neighboring Saudi Arabia, why then did the well known hardliner Ahmadinejad discuss this diplomatic course of action that appeared to be in line with regional interests?
First, creating the appearance of plausible deniability in public served Iran's short term and long term interests. Ahmadinejad could not afford to disrupt the ongoing outreach effort to the Obama administration with pugnacious rhetoric; rather, this was done, in part to show, that Iran was an important regional actor and could be counted on as a peacemaker and a valued partner to the US against Sunni terrorists. Ahmadinejad was playing on Obama's own line on "balancing regional interests" – in reality, shifting from Sunni to Shia. Thinking ahead, the regime knew that sooner or later, events in Yemen would take a more confrontational term. If the Shi'a rebels were to be of any use to the regime, they would be eventually counted on to take aggressive action against their neighbors, just as at one point Hezbullah was created as a Lebanese proxy against Israel.
THe body of separatism that became known as the Houthis even back in 2010 was already conceived as a vehicle of delegitimizing Saudis who were backing the central government. However, all of this would have prematurely cost credibility and flame out if the rebels were seen as anything but homegrown insurgents with legitimate domestic grievances. For that reason, Iran, at that point, had to publicly disavow any involvement and furthermore, to show an active interest in promoting regional stability. Oman was an important counterpart in this measure. While rumors of Oman's longstanding role in facilitating smuggling and embracing the Shi'a rebels percolating, this conversation would give Oman a share of the public cover and cement its reputation as a peaceful intermediary and an important partner in ending regional conflicts and pursuing stability. This would also give Oman credibility and an opening to play a greater role in the near future in facilitating the nuclear deal, and keep the public eye away in Oman's own contacts with the future Houthis. In a similar vein, the two countries later that year convened to discuss providing security for the Strait of Hormuz.
Ironically, Iran had always been one of the parties most likely to be counted on to create disruptions in the area; with Saddam Hussein's downfall, Tehran was left with no competing candidates. However, once again, this step was deliberately pushed forward to underscore the interest of both states in security matters, to dissociate Iran and Oman from any Sunni jihadist groups operating in the vicinity, and to provide a justification for any future actions that otherwise could be attributed to Iran. Nearly a decade later, during the 2019 summer tanker crisis, Iran vehemently denied any involvement, attributed attacks on Saudi, Emirati, and European oil tankers to mysterious "terrorists", and even recently claimed to be attacked by an unknown entity. Having previously established a record of public concern about maritime security in Hormuz, Iran now knew that world leaders would be hard pressed to confront Tehran about any attacks in the region without also having to demonstrate an irrefutable level of evidence that would require responsive action.
By 2011, Iran-Oman joint military committee has also been operation for many years, held annual joint talks, and also proceeded to engage in war games in the Sea of Oman. The two countries worked to push forward closer military cooperation even as Oman, as a member of the GCC, continued to contribute money towards defensive action that would counter Iranian aggression. In the following years, these diplomatic and political ties continued to grow. Oman still sought to maintain political and economic ties to other Arab states; it condemned attacks on the Saudi embassy in Tehran in 2016. However, unlike many countries, Oman did not cut nor downgrade relations with Tehran following that incident; and following the imposition of a boycott by the Anti Terrroism Quartet (KSA, UAE, Egypt, and Bahrain) on Qatar, in part for its closeness to Iran, Muscat appeared to move away from publicly centrist and neutral role in the region, and closer to Tehran. In truth, Tehran by that point has been escalating the level of aggression against Saudi Arabia and others in the region for a number of years. In 2011, at the height of the Arab Spring riots which broke out all over the MENA region and caused Oman to engage in an internal crackdown against critics and human rights activists, Iran and Qatar were found to have backed an attempted Shi'a-led coup in Bahrain, which was prevented by Saudi Arabia's intervention.
This was not the first such episode; in 1982, only 3 years after the Islamic Revolution, and following Khomeini's mandate to export the Revolution abroad, Iran had backed another attempted coup in Bahrain. Iran had also provoked riots in Eastern Saudi provinces and instigated unrest in Iraq in a series of events which mirror more current developments. However, Iran had also been dealing with internal crisis related to the consolidation of power and post-revolutionary chaos and lacked the regional credibility and the tools to succeed in most of these endeavors at the time. Following these episodes of destabilization, GCC, which included Oman, formed, with US backing, which had preceded the more current MESA or ARab NATO initiative, as a security pact against Iranian aggression.
Prince Nayef, the Saudi interior minister at the time and the father of the former Crown Prince Mohammed bin Nayef, at the time charged that Iran-backed plotters were ultimately aiming at Saudi Arabia and consisted of a broader coalition known as the Islamic Front for the Liberation of the Gulf. According to Prince Nayef, Iran had built training camps for assorted Gulf Arabs with the aiming of sending them around the region to engage in rebellions, coups, and assorted destabilizing activity. However much the Gulf Cooperation Council appears torn and conflicted today, it seems that the very concept was compromised from the start. Qatar and Oman had both been engaged in extensive double dealing and as became apparent, could never be fully trusted against Iran as they thought to balance their own interests. Oman, as mentioned above, maintained close relations with Iran throughout this series of events.
Business aspect
Following the announcement of the nuclear deal, Oman and Iran's relations became more public and grew precipitously. Between 2014 and the end of 2018, the number of Iranian companies registered in Oman grew from 263 to 1163. Much of the shift is due to the movement of business away from UAE, where the companies are complying with US sanctions. (Essentially the article is admitting that Oman has chosen to ignore the businesses and other entities which have not been compliant). In July 2019, in the midst of the oil tanker crisis in the Gulf, high ranking Omanian and Iranian officials met again with a view to further boosting trade and transportation ties (and in the face of growing international criticism over Iran's role in fueling aggression in the Middle East). In addition to increasing bilateral trade, the countries discussed developing closer ties in the areas of minerals and boosting labor force contacts.
These growing ties also include direct shipping routes between the countries, which would help bypass inspections, avoid having to deal with neighboring countries, and as a matter of concern to the United States and others could be yet another way to facilitate smuggling. These shipping routes have been inaugurated since 2015, and by the end of December 2018, Iran and Oman have four direct routes, connecting Iran port city of Jask to Oman's Al Suwaiq. What that means in practice is that despite Iran's port deal with the US and other deals with China, Iran continues to enjoy a priority status and has plenty of friendly ports of call to choose from. That indicates the fact that the oil smuggling operations involving Chinese "private" companies and various security evading operations will continue:
If Oman openly boasts of ignoring US sanctions to facilitate business operations with Iran, surely turning a blind eye to other illegal activity, or even taking an active part in it is par for the course. Another shipping line was opened between Khasal Al-Shehaya, Qeshm, and Bandar Abbas. Bandar Abbas is a port city and the capital of the Homorzgan province on the Southern coast of Iran, and retains a strategic position in the Strait of Hormuz, which is very narrow. Importantly, it is also the main base of the Iranian Navy. Iranian Navy in itself does not boast of spectacular capabilities; in fact, most of Iran's maritime resources have been invested into the IRGC's naval contingent, which in a way, rivals the formal military unit.
This port is one of the main trade routes for Iran, and likewise represents important place for trade with India. Qeshm is a nearby island which enjoys an influx of tourists. One of the main products Of Bandar Abbas is yellow cake uranium to the tune of 20 tons a year from the Gchine mine. This is also a site for a Chinese-built cruise missile production facility for the manufacture and production of Silkworm(CSS-N-2) cruise missiles. In the distant past, Bandar Abbas was under Omani control. The Silkworm missile was one of the missiles fired from radar bases in Yemen at the US Navy ships in 2016. The missiles ultimately fell into the water, and the US destroyed the sites; however the issue of how they got to Yemen remained open. These sites were located on Yemen's coastal Red Sea Territory. Al Khasal is located in the strategically important Musandam Province of Oman, which presents a security challenge to UAE, and is also known as Al Khasab.
It is a port city known as the "Norway of Arabia", for its fjor-like geography and mountainscapes. It is a tourist location frequented by residents of UAE by way of highway and by mainland Omanis. This picturesque scuba-diving site is the last place one would imagine be at the center of smuggling missiles and yellow cake. And yet Khasab was the location from which illicit goods have been known to be ferried to Yemen. While US officials boasted of cracking down on Iran's Somalian smuggling route to Yemen, the much more direct Omanian route developed right under their noses. Indeed, the issue of Iranian arms smuggling has been discussed by former US Defense Secretary Mattis in his meeting with Sultan Qaboos, which means the US was aware of this intelligence at the highest level.
Exchange of continuous visits at the highest level between the two countries and exemption of Omani visa to entry Iran marked this period, particularly in the 2000s. By 2014, President Rouhani visited Oman with the public aim of strengthening political and growing economic relations between the two states. Part of the reason for the visa free travel arrangement has been to ensure the movement of loyal and intelligence elements of these states. Another issue of course remains the long history of Iranian camps which trained assorted rebellious elements like the Bahraini plotters from the 1980s, who eventually admitted their ties to Iran. The camps, no doubt, are still operational, and if anything, better funded. The Houthis training in Yemen may pass through Oman and enter Iran visa free (many have found a safe haven in Muscat) and to continue their training on the ground.
Interestingly enough, the 2019 Department of Justice report praises Oman for supposed democratiziation of the political process and for allegedly guarding the borders against Houthi smuggling, when in fact reports by human rights defenders and security officials point exactly in the opposite direction. Is Oman being sought out as a potential intermediary for a future new deal with Iran? Are some elements of the Trump administration's justice department deliberately turning a blind eye to human rights abuses and the facilitation of terrorist activity and criminal networks in the region? Regardless, this report is a significant political boost to Oman, despite the skepticism and open criticism of its political position by the other members of the GCC. However, after these concerns were relayed to the Omanian government, along with similar concerns by the French and Australian forces working to intercept Iranian arms shipments to the Houthis, Oman's Foreign Ministry denied any such activity, and in the year since that meeting not much has changed. Indeed, attention shifted from the arms smuggling to Oman's role as an intermediary in conflicts with Iran and its growing relations with Israeli officials. Is continuous smuggling activity the price to be paid for Oman's cooperation in other matters?
As far as the yellowcake is concerned, earlier this year Iran threatened to sell it for enrichment to Russia, and then to sell its heavy water, which is used as a coolant for nuclear reactors, to Oman. Oman canceled its nuclear program in 2016, following the incident in Fukushima. Why, then, would Iran have been making this bizarre threat? In 2018, Malaysia visited with the Lebanese and Omani atomic energy facility officials to assist in the development of nuclear security integration. Furthermore, Oman boasts of a "Peaceful Nuclear Technology Office" under the Ministry of Foreign Affairs. Indeed, US granted a waiver for Iran to store this heavy water in Oman, which is used in the uranium-enrichment process, although it threatened to hit exports with sanctions. What is less clear is where exactly the heavy water to be stored, and whether Oman would have the ability to do anything other than store it – i.e. quietly transport it elsewhere. Iran has in 2016 shipped 11 tons of heavy water to Oman; what happened afterwards is anyone's guess.
Besides these questionable transactions, there are many other trade and joint investments agreements between the two countries, such as the deal to set up a joint investment company in 2016, which would help expand trade and commercial opportunities while cutting out any intermediaries. And in 2018, after the US announcement of withdrawal from JCPOA, Oman registered over 200 Iran-backed companies in just five months. The expansion of Iran-Oman banking relations put Oman on the road of becoming a re-export hub. In September 2019, Iranain officials announced a plan to build on that potential by attending the eight planned exhibitions in Oman. And European and other companies wishing to continue doing business with Iran have set up complex trade webs, linking up in Oman that help evade scrutiny and sanctions. All of that is facilitated by Iranian exporters receiving a tax exemption from Oman. Most recently, the two countries discussed increasing cooperation on tourism.
Furthermore, this growing economic relationship has been marked by ongoing visits and trade agreements between Iranians and Omanis in the strategically vital areas of Musandam and Hormozgan. For instance, the two countries planned a bridge over the Strait of Hormuz that would link Iran to GCC countries and to Yemen economically. Although that bridge never materialized or moved past the suggestion stage, it is a testimony to the high level of discussions and economic collaboration taking place. And in 2016, Oman hosted a Trade exhibition in Musandam, with the aim of attracting additional Iranian investors.
In 2018, Iranian Minister of Industries, Mining, and Trade led an Iranian delegation to Oman, and among other items, stressed opportunities for growing ties between Musandam and Hormozgan. In June 2018, a Memorandum of Understanding was signed in the field of supporting, facilitating and developing trade and investment between the two countries and starting the cooperation agreement in the field of maritime transport.That special relationship earlier resulted in the plan to create a special airline from Bandar Abbas in Hormozgan to Oman. Other developments included the signing of a deal between Oman's National Ferries Company and Free Zone Management in Iran. This was signed during the annual Omani-Iranian exhibition in Musandam, which further underscores the importance of that province. Musandam Governor announces in an official meeting the construction of a private hospital in Khasab with Iranian investment and the launch of a new shipping line between the port of Jask in Iran and the port of Suwaiq and the port of Shinas in Oman. Port of Jask is another site for Iranian navy and an end site for the proposed Neka-Jask pipeline, which would transport crude oil from Kazakhstan, Azerbaijan, Turkmenistan, and Russia through the port of Neka by the Caspian Sea. The significance of the naval base is that it is located in the point of proximity to the Strait of Hormuz where it can easily blockade the passage of "enemy" ships, thus causing a massive bottleneck for the oil transport.
Iranian products are prevalent in Musandam's capital Khasab. For instance, in September 2017, Iranians held a consumer goods fair. In the past, Iranian smugglers brought in everything ranging from flatscreens to flowers Khasab, and while closer supervision by Westernern navies keeping a watch on contraband, squeezed them in recent years, there is no reason to believe the illicit imports have every fully stopped. Recent accounts confirm stories of Iranian smugglers using small boats to bring tea, sheep, and other produce into Oman, at risk to their lives from the weather, but not so much from the Omanian government which has turned a "blind eye" to these activities while engaging in joint naval exercises with Iranian government.
Iranian sites in Musandam
Smuggling continues to be clearly active in Khasab and has been covered by several international TV channels.
The military cooperation between Oman and Iran has gone far beyond joint naval training exercises. Iranians have built various military bases in Oman, perhaps giving a bailout to the country that has been struggling economically after failing to diversify economy from oil and due to top level corruption, which left most of the population mired in poverty. One example is the Iranian air base located on Mount Harem, the highest mountain in Musandam. Iranian officers were seen several times at the location by the locals (most of the residents of Musandam are members of the Sunni al-Shihuh tribe).
This happened in 2014. when UAE received two out of three disputed islands, located near the Strait of HOrmuz from Iran, and after a six-month period of secretive talks, reached a series of agreements with Oman on other fronts. The agreement stated that ""Oman will grant Iran a strategic location on Ras Musandam mountain, which is a very strategic point overlooking the whole gulf region. In return for Ras Musandam, Oman will receive free gas and oil from Iran once a pipeline is constructed within the coming two years." This move that allowed Iran to gain a foothold in the Arabian peninsula, took place at the same time as the nuclear deal became public and as Iran pressured the US administration on a number of fronts, exacting a number of important confessions. The chain of events surrounding this controversial development underscores the strategic nature of Iran's approach to gaining influence in the region. It was conducting talks with a number of countries, and generously donating financial aid as needed in exchange for access to sensitive and strategic locations, which would facilitate its own maneuvers and present opportunities to cause problems for international vessels.
The air base boasts a radar station, which is used for surveillance and has detection range of all of the surrounding areas. It has, however, been developed specifically to target the UAE, and is located in close proximity to the country, presenting a security concern. Ironically, the Musandam Military Base, originally constructed as a naval base, was once built to prevent smuggling from Oman to Iran, which was causing tensions with the UAE.In 1987, European and Emirati naval and air forces had signed accords, assuming joint control of the base. Since those events, however, Oman appears to have prioritized its relations with Iran. The location of the base makes it not only convenient to facilitate smuggling in a fox guarding the chicken coop scenario, but sends a blunt message to UAE, about who is in charge. Oman sees Iran as a stronger partner in the region, and perhaps, assuming that eventually the ISlamic Republic will assume control in the region, is hedging its bets.
Despite officially maintaining a "neutral" and "balanced" position in the region, Oman has a history of tensions with UAE. In the 1940s and 50s, what became the Sultanate and Emirates engaged in what is known as the Buraimi dispute over loyalties of local tribes and border control. These tensions culminated in armed conflict between Saudi Arabia, Oman, and what became the UAE. The bad blood following these events never fully went away. Although the relations improved over time with a series of various political and economic agreements, as Oman drifted into Iran's sphere of influence, these ties began to deteriorate again. Oman accused UAE of espionage and intellectual property theft; in 2011, it arrested a group of people the Sultanate claimed to be an Emirati spy cell.
More such arrests were made over time. These developments coincided with Oman's internal crackdown on any show of political dissent. Disputes over Musandam representation persisted in later years, reflecting geopolitical tensions in the region, with UAE seeking to expands its influence, and with Oman seeking to maintain status quo and drawing closer to Iran (which is asserting its dominance in Musandam through economic and soft power). In April 2019, in yet another episode of a spy hunt, Oman sentenced six SHihuh tribe members to life sentences after accusing them of spying for UAE, when they contacted international human rights organizations to report ongoing discrimination and repression in Musandam. Another "porous borderland area" at the center of the rivalry is Mahra in Yemen, another region known for Iranian smuggling activities, including sophisticated missiles supplied to the Houthis. With Iranian involvement, the stakes at the heart of these disputes rose exponentially. UAE and other Gulf States perceive Iranian and pro-Iranian influence and ideological outreach to be an existential threat and see Oman as facilitating the rise of Iran's regional aggression. Asserting dominance, then, becomes less about historic tribal rivalries over resources and territory and more about whose ideology and vision for the region's future will prevail.
In this context, giving Iranians access to a sensitive security site in plain view of UAE could be interpreted not merely as a warning but as an open provocation. Furthermore, Oman is undermining its own case in imprisoning its human rights activists under the pretext of spying for Emiratis while engaging in a form of signals intelligence with far more sophisticated tools than a few tribes people speaking to human rights organizations about Oman's destruction of their heritage site or repossession of their land to benefit Iranian military sites.
Another site, Jabal Al-Harf, is a hill, located between Khasab and Bukha hosts another radar station. Furthermore, it houses a security service center, actively populated by Iranian intelligence, which also contains secret prisons. Further research is needed to find out whether these prisons are only used for Omanian prisoners, or whether Iranians smuggle high value prisoners, such as the disappeared US FBI Special Agent Robert Levinson, away from active search.
Jabal al-Harb is used for internal security purposes. It is dedicated to spying locally and is linked to spying on Musandam's neighbouring regions such as the UAE for instance. There is prison located there and the authorities use the prison for torture. There is also radar located there. And the government of Oman is cooperating with Qatar to provide data used by Qatar against coalition countries such UAE and Saudi Arabia. The radar and the prison are belonging to the Omani Internal Security Agency, which were both built in the 1970s immediately after the occupation of the area. However, the Omani cooperation with some countries, such as Iran, and letting them use these facilities, is a very recent development.
The island of Salama and several other small islands, which are called "THE GREAT AND LITTLE QUOINS" and located around 9 miles from Ras Musandam. This location is important for the ships as it defines the entry or exit from the Gulf. In fact, the Revolutionary Guards are using these locations sometimes for piracy in the Strait of Hormuz, because it is far from the eyes of the local people. In addition to robbing fishing boats or smuggling illicit products, IRGC may be also using these locations for storing missiles and other weapons before transporting them to Houthis, and perhaps for training and planning of various operations inside Yemen and in the Gulf of Oman.
Quoin Islands (the island of Salama and Anatha) are located in the international shipping corridor. All vessels passing in the area, which are entering or crossing the Strait, have to pass through the islands of Salama. The Revolutionary Guards (IRGC) are using the islands for its security and military projects. There is a military base in one of the island and two others are empty but very easy to hide around. They may be used to avoid surveillance or in the future, they can become operational as needed.
Further research could establish whether any of the IRGC vessels allegedly connected to the summer oil tanker attacks had any contact with this area. THe Quoins have been involved in some of the more mysterious incidents involving Iran in the later months of the crisis. For instance, in September 2019, IRGC seized a boat allegedly smuggling diesel fuel to UAE. It was carrying fuel off the southern coast of Hormozgan, an Iranian province known for its various military basis and connections to Oman. According to the Iranian state outlets, ""in the initial interrogation, the smugglers confessed to collecting and loading their cargoes from the towers in the Quoin Island area." At the time this incident took place, it raised more questions than it answered. Who did the boat belong to? Why would UAE, a wealthy country, need to rely on obscure diesel fuel smugglers? And what was it doing off the Iranian waters instead of heading directly to UAE from Oman?
A more realistic version of the events, in context of the Oman-Iran relationships is that Iran, which relies on other countries to refine its oil and has to reimport it at great expense, has a network of smugglers operating through the area and helping get around US sanctions. The boat delivering smuggling oil consisted of Iranian smugglers, delivering oil home. Why, then, the announcement of the seizure? First, as always, Iran was looking out for propaganda purposes to redirect attention from its better known smuggling activities and to cast aspersion on UAE for allegedly engaging in the same thing (which didn't make much sense). Iran also wanted to show that not only was it innocent but that it was actually contributing to international maritime security. Second, this was cover for its own smuggling activities – that was if the boat appeared to be "seized", no one else could arrest, nor could anyone reasonably claim that Iran was doing something inappropriate. That also means, of course, that no one "confessed" to anything and that the article claiming that the crew was referred to the judicial authorities was fake news. Another interpretation of the events is that the Iranian authorities had some sort of a conflict with its smuggling network and arrested the crew for that reason, but of course, had to somehow justify their own engagement in illegal activities, and came up with that story.
Umm Al – Ghanam Island
The Omani government allowed Iranians to station their forces in the island after taking control of Musandam in the course of the military operation "Inter-dawn" and after Oman received a humanitarian aid package from the Iranians. If Iran were to fully occupy Musandam, it would be positioned to take control of the entire Strait of Hormuz. The history of Iranian presence in that area goes back to pre-Islamic revolution.
In 1972, there was a leftist uprising in the Dhofar province; and the Sultan requested Iranian aid to help crush it. The Shah had sent naval units to Umm Al-Ghanam, and also offered to jointly defend the strategic nearby waterways, according to Dilip Hiro writing in "Cold War in the Islamic World: Saudi Arabia, Iran, and the Struggle for Supremacy" (p.51, Oxford University Press 2018).
Currently, there is a secret military base in the island and Iranians are using the base clandestinely. Satellite imagery of the island reveals a largely barren island and what appear to be several artificial structures, which may be parts of the base.
Intelligence cooperation
There are permanent mutual visits are among the intelligence committees of both countries, but the most serious visit took place in 2015 when a delegation of military intelligence visited the Iranian Revolutionary Guard and met at a military base in Musandam. That base was set up by the US intelligence company Tetra Tech long years ago. The IRGC offered Omani government many Iranian military equipment. That company, headed by a former CIA Middle East desk officer, helped organize 11 government ministries, as well as secured logistical management over various mundane aspects of life. When the company – in essence, both a security adviser and a strategic consultant – arrived in Oman in the 1980s, 40% of Khasab, the capital of Musandam, was Iranian or of Iranian descent. Tetra Tech's job included managing various tribal feuds, as well as assorted loyalties in the sensitive and strategic area to ensure full cooperation of the locals with the central authorities.
The 1980s saw the demolition of historic buildings belonging to the Sunni Al-Shihuh tribe known for its independence from Muscat, and the erection of a more standardized Omani architecture in their place. No doubt, Tetra Tech played a role in displacement of the local tribe members as a result of the building of military bases and diversion of water resources to other parts of the country. Suppression of local identities and diminution of resources was part of the strategy to weaken resistance to central authorities and empower the local governance.
Through a strategy of sticks and carrots, which was described as "psychological warfare", Tetra Tech worked with the Sultan to ensure complete obedience of the population – and the engagement of the Iranians, who otherwise could have become a fifth column, or at the very least, a source of unrest. Tetra Tech took over every ministry that affected the local population, including youth programming, agriculture, and fisheries (two of the essential occupations for the Al Shihuh), and set out in reprogramming the society. And although the defense sector remained under Omani control, Tetra Tech worked in close coordination with the Sultanate to develop a sophisticated "listening post" on the Umm Al-Ghanam island, and to create a secret installation in the village of Qabal on the East coast. Tetra Tech was also in charge of displacing local residents, mostly the Shihuh.
The intelligence rapprochement between the two countries has taken a heavy toll on the local residents of Musandam, including the pollution of the drinking water for the inhabitants of Musandam, leading to many fatalities. Part of that was an increased activity in the oil sector, without sufficient preparedness to deal with the environmental effects, and part of it was increased military activity which took its toll as well. Much of that information has not been publicized by the government. Human rights activists seeking to disclose the extent of the damage have faced arrests.
Additionally, over time, since the days of Tetra Tech's involvement and leading to more recent cooperation between Tehran and Muscat, strategic military cooperation led to the demolition of hundreds of mountain houses in order to empty the area of the population and turn it into a military base for both Iranian and Omani.
The Omani government has started building dozens of security and military centers so that the centers are no more than five kilometers away from the UAE borders and have also built secret underground prisons and special camps to suppress local activists, particularly the Sunni Shihus, and to avoid any investigation by outside journalists, human rights organizations, and foreign governments.. Iran supported Oman in building these bases and benefited from both the surveillance of the UAE and the imprisonment of the activists..
The Sultanate also confiscated millions of square meters of land for military use for the purpose of forcibly displacing the local population and depopulating the Sunni enclaves of the country. More recently, Ooredoo, a Qatar-based network company, which also has a significant presence in Iran, signed a strategic agreement with the Oman Tower Company to bring the Internet of Things and network connectivity to the country, planning infrastructure development in residential areas throughout the province. But what appears to be a positive and forward-looking technological development has also a darker side: likelihood of increased government surveillance under the pretext of modernization, disruption of local life, depopulation and displacement without any compensation for Al Shihuh residents.
The intelligence cooperation with Iran also extends to financing, and helping avoid sanctions through various legal mechanisms. For instance, Bank Muscat, which is affiliated with the Royal Court, is the source of financial corruption in the country, its secret cooperation with mafia cells particularly with the IRGC after the sanction, money laundering and banking exchange with Iran. In 2018, it was revealed that a secret Obama-era permit let Iran convert funds to dollars. $5.7 billion of the frozen funds that the White House had promised to release to Iran were stuck in the Bank Muscat. Despite various top officials promising Congress that Iran would never have access to US financial system, Obama issued a special license that allowed these funds to be converted to US dollars, which Iran could then convert to euros in order to access them.
Since then, the bank continued its close cooperation with Iran.
Overview
Furthermore, local tribal sources shared information that requires further investigation.
For instance, many people in the region have seen the Iranian intelligence officials, in plain clothes and in uniform, in Musandam, specifically in Khasab.
Following the US withdrawal from the JCPOA, locals observed continuing heavy presence of Iranian goods despite ban on most of them. These goods exceeded the items allowed for trade under humanitarian assistance. The goods mainly belong to the IRGC. IRGC has an entire business empire dedicated to trade of assorted goods and "public works". Inside Iran itself, IRGC is involved in practically every aspect of what otherwise should be private market. IRGC has achieved this by attracting lower and middle income citizens and giving them job training opportunities, hiring them, and in general using socialist elements and economic populism to ensure broad support and popular dependency. However, another reason for the conglomeration of goods and services is that it helps sustain Iran's shadow economy which is heavily dependent on illicit operations, bribes and kickbacks, smuggling, corrupt contracts, and accumulation of wealth by senior officials and various apparatchiks. Markets such as in Oman which welcome these products ultimately help Iran sustain its shadow economy, and that is how the regime is able to survive despite what should otherwise be crushing sanctions.
Locals have observed the presence of Iranian boats and ships in the region. They could have been smuggling goods for sale as much as weapons for distribution to the Houthis through the porous border areas
Furthermore, Iranian mines appear on the beaches or at sea. During the summer 2019 oil tanker crisis, US presented a video of an Iranian boat removing a mine from a sunken vessel, presumably a mine that Iranians or their proxies had planted there before being caught in the vicinity. A US Navy expert described that mine as fitting with Iranian weapons prototype. Some of the tankers said to be attacked by Iran showed evidence of damage by "limpet mines". Many additional mines were likely planted around the Gulf of Oman. Unexploded mines may be washing up on the beaches.
Omani police are receiving training in Iran as a future development of the relationship. Are they being merely trained in more effective law enforcement techniques or are these police officers doubling as enforcers against local activists, and perhaps, as intelligence gatherers?
According to the locals, Musandam's drung gangs and smuggling activities are generally on the rise, and many are more likely to reach the UAE. The IRGC is known to have backed similar criminal enterprises in Europe and may be smuggling various items to support its shadow economy and funneling drugs for its operations as well as to destabilize Sunni populations in Oman and to cause internal issues in the UAE.
According to the locals, Oman have given the Iranian permission to use the bases in the region without knowledge of other countries such as the UAE, Saudi Arabia, and the US. These bases are used to train some of the Houthis who reside in the area, to conduct surveillance, to plan operations, and as passage points for smuggled weapons en route to Yemen.
The ineluctable conclusion that follows is that Iran will impact the security of the Arab Gulf and Hormuz through its military bases in Musandam. It is only a matter of time before these bases are used to advance more aggressive destabilizing agenda and to advance additional terrorist attacks, hijackings, and other covert operations.
Conclusion
Following this information, the US, and its Western and Middle Eastern allies, should dedicate intelligence to gather additional information about the Houthi presence in Yemen, the smuggling of weapons across the border which was never confirmed by the Sultanate but could be observed with the help of geospatial intelligence and human sources. It should also examine the mines found in the vicinity of Oman in order to gather additional information concerning the tanker attacks, and to investigate assorted smuggling and criminal activities. Most importantly, the anti-Iran coalition should investigate the allegations of Oman-Iran intelligence and financial cooperation as important links that further the regime's agenda and allow it to get around sanctions and to succeed in its hegemonic ambitions.
Iran-Israel: Can the low-intensity conflict turn into open war?
On Friday, November 27, on the motorway from the town of Absard to Tehran, the armoured car carrying the Head of Iran's nuclear programme, Moshem Fakhzarideh, was ambushed. The scientist was killed, probably together with his bodyguards. The news of the incident is still confusing.
The Iranian news agency Farsi News has even talked about the attackers' use of a sort of "Robot machine gun" placed on a pickup truck by the side of the motorway and apparently controlled remotely.
An evocative and probably fanciful piece of news useful to draw a merciful veilover the new debacle of the Iranian security services which, once again, have failed to ensure the safety of their scientists.
The only certain news is that Fakhzarideh was killed in an attack that runs the risk of significantly harming Iran's nuclear programme.
The scientist lived such a secluded and secret life that not even his age is known for certain.
According to the technicians of the International Atomic Energy Agency (IAEA) – the United Nations organization that oversees international controls on nuclear proliferation -until his death, Fakhzarideh was directing the very secret projects aimed at uranium enrichment, the production of high potential explosives and above all the construction of missile warheads capable of carrying fissile material.
Despite his life apart in the shadows, in 2011 the IAEA had identified him as the Head of the AMAD programme, a long-term plan organised by the Ayatollah regime twenty years ago, with the aim of turning Iran into a fully-fledged nuclear power.
Israel had identified him well before the UN technicians: in May 2003, the Mossad's deputy-Director, Tamir Pardo, outlined to his Director, Meir Dagan, and to the Israeli Secret Service's operational directors, a top-secret program to stop the AMAD plan, a program that was the result of four months of espionage in Iran, aimed at thwarting Iran's nuclear projects.
According to Israeli sources, Pardo outlined his strategic proposal in a simple way: "In this situation, Israel has three options: firstly, conquer Iran; secondly, organize a regime change in Iran; thirdly, convince Iranian politicians that the price they shall pay to continue the nuclear programme will be so high that it will better for them to stop it".
Since both the first and the second option were clearly unrealistic, the Israeli government started a "low-intensity war" against the Ayatollah regime designed to making the third option materialize. Alongside political and diplomatic measures aimed at achieving the international isolation of the Iranian regime, Israel entrusted the Mossad with the task of supporting the activities of Iranian minorities (the Kurds) and of organised groups opposed to the regime (first and foremost, the Mujaheddin El Kalkh, MEK), as well as starting plans to sabotage the production of fissile material and, above all, authorised the targeted and selective killing of key figures in the AMAD programme, the leading scientists of the nuclear projects.
The Mossad project was shared with the United States, which agreed to take on both the diplomatic and political side of the programme and a large part of the funding for the opposition groups within the Iranian regime.
Moreover, CIA and Mossad together planned a wide range of cyberattacks designed to sabotaging Iranian plutonium enrichment and production. A joint operation called "Oliympic Games" was launched, which led to the "cyber sabotage" of the computerised systems of Iranian nuclear facilities with viruses, such as the notorious Stuxnet, which in 2009 led to the stop of all the centrifuges used for uranium enrichment.
At the same time, Israel drew up a list of 15 key figures in the AMAD programme to be eliminated. The United States kept out of the plans to target Iranian scientists because Obama's CIA was afraid of being involved in clearly illegal operations.
However, as the then Director of CIA, Michael Hayden, admitted, the elimination of the technicians could prove an essential tool to frustrate Iran's nuclear ambitions.
During the first meeting of the National Security Council in January 2009, in the presence of newly elected President Obama, Hayden said as follows about the fissile material stored in the Natanz laboratories:"The issue is not how much fissile material is stored in Natanz. There are no electrons or neutrons in Natanz that can be turned into a nuclear bomb. What they are building in Natanz is knowledge. When the Iranians have enough knowledge they will go somewhere else to enrich uranium. That knowledge, Mr President, is stored in scientists' brains."
Although the United States stayed away from the targeted killings of Iranian technicians, the Mossad was not sitting on its hands.
On January 14, 2007, the nuclear physicist Ardeshir Hosseinpour died from radioactive gaspoisoning.
On January 12, 2010, Dr. Masoud Alimohammad, a leading member of the AMAD project's scientific team, was killed by the explosion of a booby-trapped motorbike parked near his car.
On November 29, 2010 it was the turn of Dr. Majid Shahriari, who was killed by a carbomb with "magnetized explosives" that two motorcyclists had attached to his Peugeot, detonating it remotely. That same day another scientist escaped death, together with his wife, as they managed to leave the car before the explosion.
In July 2011, Dr. Darioush Rezainejad, a member of the Atomic Energy Organisation of Iran, was shot dead by a motorcycle-riding gunman in front of his house. On January 12, 2012 the same fate befell the chemist, Mostafa Ahmadi Roshani, working at the Natanz facility.
This seemingly unstoppable and relentless series of targeted killings had various effects on the Iranian scientific community and Iran's politicians.
On the one hand, as Fakhzarideh himself admitted, the last and probably most illustrious victim of Israel's longa manus, it made the life of Iranian scientists a real "living hell". Under the 24-hour obsessive escort of the protection services and without a social life any longer, what at first seemed a cursus honorumturned into an infernal circle.
On the other hand, the feeling of being the target of an unstoppable spy penetration from outside made the Iranian security services suspicious, bordering paranoia, thus forcing them to suffocating internal control measures that often paralyzed their action.
Moreover, as Mossad Director Meir Dagan admitted during a rare public conference, the killings caused a "White Defection" in Iran, a constant drain of scientists who asked to leave nuclear research for other assignments.
The "low-intensity" war informally declared by Israel on Iran in 2003 has had its results.
The international community has imposed economic and trade sanctions on Iran, which have caused the collapse of its economy. In 2015 Iran accepted the "Nuclear Deal" proposed by the United Nations and signed a non-proliferation agreement guaranteed by Germany, France, Russia and the United States.
President Trump withdrew from the deal in 2018 to protest against Iran's increased activism in Yemen and Syria in opposition to Saudi Arabia, a U.S. strategic ally throughout the Middle East.
During the electoral campaign theU.S. President-elect, Joe Biden, repeatedly stated that under his administration the United States would sit back at the "Nuclear Deal" negotiating table, as he is convinced he can lead Iran again on the "right track" of nuclear non-proliferation.
Probably, faced with this prospect, Israel wanted to send a signal to Iran with the killing of the Head of its nuclear scientist team on November 27 last. Although Israel has lost the proactive support of Donald Trump after his defeat in the Presidential election, vigilance and supervision over Iran is still high and will remain so until Iran definitively gives up its dream of becoming a nuclear power capable of dictating the law with nuclear persuasion over the Persian Gulf and the whole Middle East.
In this strategy, Israel has the increasingly evident and proactive support of Saudi Arabia, the United Arab Emirates and Bahrain, within new links in a chain of regional alliances that should convince Iran to seek a way of political compromise with the counterparts on its borders and drop its hegemonic designs of recent years. Probably, instead of stimulating reprisals and retaliations, Fakhrizadeh's assassination could paradoxically make a political compromise closer.
National Security of PakistanPost 9/11: A Critical Review
Pakistan's troublesome decades preceding the millennium mark all boiled down to significant events of the morning of September 11, 2001, coupled with its prevailing traditional animosity on its eastern borders. The years following 9/11 all put Pakistan's security apparatus in an unprecedented situation unlike any faced before, especially on the internal security domain with the external security paradigm remaining unchanged. The blowback of the Afghan crisis (from the 1980s-1990s) had poised itself to strike following Pakistan's alignment towards its American ally. This new myriad of security issues ignited a destructive trial and error process for the Pakistani state, dealing with challenges unknown to it, and through that trial and error process emerged solutions: both material and ideational. The first 8 years of the millennium can easily be described as a roller coaster: starting from military rule and ending with a shift towards democratic civilian rule and filled with internal power play of politics, starting with the after-effects of the turmoil of Kargiland ending with the ill-fated Mumbai attacks along with encompassing the 2002 Military standoff which put South Asia on the brink of all-out war and lastly starting with the ill-fated menace of the 9/11 after impacts seeing no end in the 8 years.
Identifying National Security Threats & Issues
Foreign Interests:one of the core threats to Pakistan's national security emanate from the interests and actions of foreign powers, precisely the United States. The United States initiated war on terrorism starting from 2001 in Afghanistan had compelled Pakistan to be an ally. An as an ally, Pakistan had to face the brunt of war more than the American as Pakistan shares a physical border with Afghanistan and cannot escape from the ripple effects of conflict in Afghanistan.
Lack of Direction on the PoliticalLevel: The top echelons of the Pakistani state to date have not defined any or laid out a policy for National Security or National Defense policy. The lack of such a policy framework on defense and security issues starts of a domino leaving the "purpose for war" undefined. The lack of broader political end made this whole war a seemingly futile effort as the national security issues remained unaddressed.
Religious Extremism: Pakistan's toughest domestic national security threat at that time was the religious extremism. Pakistan had faced severe challenges from extremism in the early 2000s. Extremism is the fringe element to hijack our noble faith, steal the Quaid's vision, jeopardize our economic well-being, undermine our moderate outlook, and hurt our international standing. He regarded this fight against extremism and terrorism as a battle for the very soul of Pakistan.Mushrooming of Madrasas in the 1970s and 80s was the tactic used to increase the morale of fighters against the Soviets. This cause is still preliminary in the Madrasas to promote religious extremism.
Baluchistan Insurgency under the Musharraf government had been again the major threat to the national security of Pakistan. The Baloch people have always shown antagonism to the military ruler because of their confrontation with the Bloch people in the previous insurgencies and that's why the uprising in Baluchistan took more strength after a few years of Musharrafgovernment. The events that triggered the violence in the province include the murder of Nawaz Akbar Bugtiand the enforced disappearance and extrajudicial killing of Bloch people. The volcano of Baloch eager erupted after the death of Nawab Akbar Bugti and an organized rebellion started.Baluchistan Liberation Army was the deadliest liberation party in the province. They have done many violent actions in the province such as rocket attacks, suicide missions, spreading rumors, create uncertainty, in the minds of people, terrorize people, hit electricity pylons, blow up gas pipelines, etc.
Another issue regarding the Balochistan insurgency was the division of Balochistan between 'A' areas and 'B' areas. B areas were considered to be the areas where police had no jurisdiction and had given no right to police to investigate and interrogate any immoral activity in the 'B' region. Only 5% of Balochistan was an 'A' area and the rest 95% was a 'B' area. This 'B' area was the hub of all insurgents and liberation parties.
Another important national security issue was the lack of police reform to fight effectively against the threats of different nature that emerged after 9/11. Former IG Sindh ShoaibSuddle asserted in an interview, that there must be a reform in the police department so that it become adaptive and agile to the emerging threats.
Means and Methods Adopted For Dealing with National Security Threats
Counter-Terrorism Department
Punjab Police in the early 2000s had taken an initiative to counter the terrorist threats i.e. formation of a new department called Counter-Terrorism Department (CTD). Its motto is "To fight terrorism in all its manifestations" CTD registers and investigates all terrorism-related cases at the newly established CTD Police Stations. The creation of Counter-Terrorism Force (CTF) within CTD was another landmark initiative. Highly educated corporals (1200 in number) had been inducted and given the most modern training with the collaboration of the armed forces and friendly countries. These corporals had been deployed all over the Province to perform their mandated tasks. State of the art gadgetry and equipment have been provided to CTD and its infrastructure is being improved.CTD has varied functions which include Collection, collation, and dissemination of information regarding terrorism, violent extremism, Detection, and investigation of offenses of terrorism and terrorism financing under the Anti-Terrorism Act 1997.
Police Order 2002
Another method government of Pakistan had taken to cope up with national security issues was the police order 2002. The police Order 2002 was promulgated on 14 of August 2002 as Chief Executive's Order No. 22 of 2002 and it replaced the police Act of 1861 (Vof 1861). It contained 19 chapters, 188 articles, and 4 schedules. Its primaryobjective was to reform the police in such a way that it could "functionaccording to the Constitution, law, and democratic aspirations of the peopleof Pakistan"
Forensic & IT Support
This was the decision taken by the government to provide forensic and IT support. In doing so, the Government hired different IT experts to sort the computer technology challenges and related cases. On the other hand, the government hired different staff and scientists for forensic matters.
Conversion of 'B' Areas into 'A' Areas
To eliminate the terrorists and insurgent threats, the government of Pakistan had converted all the Balochistan area into the 'A' areas. And then the police department had jurisdiction overthe whole of Balochistan.
Counter Insurgency Operation
In the timeline of 2000-2008, the government of Pakistan had decided to carry out full-fledged military operations against the terrorist and insurgents sentiments. First Battle of Swat; Operation Rah-e-Haque was the first suchoperation carried out. It was the battle fought between October 2007 and December 2007.
Strategy to Eradicate Extremism
To combat extremism, Khalid Kasuri asserted that we are pursuing a multi-pronged strategy with military, political,and economic tracks. The strategy hinges on rejection of violence, enforcement of therule of law, broadening of political participation, spread of education, and expansion ofeconomic opportunities. An elaborate FATA Development plan for the Tribal areas ofPakistan has been designed, including initiatives like Reconstruction Opportunity Zones(ROZs). The effort is to wean vulnerable people away from the appeal of extremism.
Decision Making Process and National Security Interests/Objectives
The key decision-makers were as follows, in order of importance regarding decision-making powers
Pervez Musharraf: who was at the time President and Army Chief was the key decision-maker regarding issues overall and national security.
Corps Commanders Conference: the meeting of top leadership of the Pakistan Army.
National Security Council: Meeting of the top leadership consisting of government institutions and military. Includes the Prime Minister/ service chiefs and ministers.
It is important to notice that during the timeline of 2000-2008, the importance of the Corp Commander Conference outweighed National Security Council in decision making, even though the latter consisted of senior officials. Moreover, the decision-making process by military command pursued a narrow tunnel vision approach towards the national security issues. This happened due to the lack of trust in civilian authorities by military officials.
Conclusion
The first eight years demonstrate a disparity amongst the top grand strategic level and the operational and tactical levels. The security apparatus of the country has adopted to deal with the changing nature of threats but the lack of consensus and political will prevent to see through that the kinetic/operational success combine to form an overall strategic victory. To cultivate success on the national level, the top echelons of leadership need to demonstrate sincerity in dealing with issues otherwise all the costs paid in securing and defending the country will all have gone in vain.
The Nature of Islamist Violence in France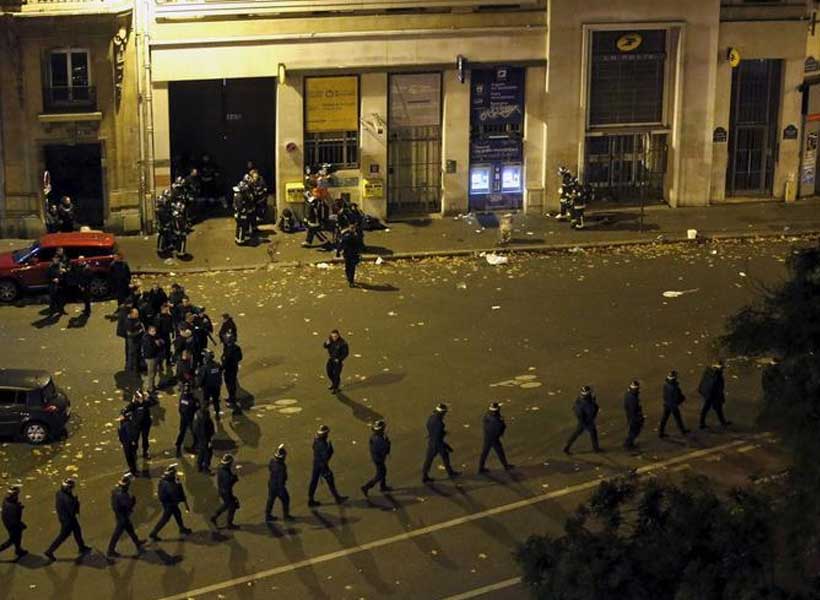 France faces a persistent jihadist threat, and all indications suggest the violence afflicting the country will continue. France has been targeted for upwards of three decades, but the frequency of attacks has increased quite dramatically over the past ten years or so. There are several reasons why it is distinctly fertile territory for jihadist activity and why militants have declared France an enemy and priority Western target. France is a European hub of jihadism and has been hit particularly hard in recent years. It has the largest Islamic population in Western Europe and, recognizing this, militant organizations devote time, effort, and resources to media production aimed at existing supporters and potentially receptive elements within French society. While only a small percentage of this varied demographic is involved with jihadist activity, individuals residing in France conduct most attacks. In other instances, militants travel to France and gain entry prior to committing violence. The country's population profile is important to consider but does not explain why some are willing to kill and die for their cause on French soil.

Historically, much of the Islamist violence against France has been motivated by French interference in Muslim lands. This was true of the Algerian Armed Islamic Group (GIA) in the 1990s and is largely the case with al-Qaeda and the Islamic State (IS) today. Jihadists have consistently made this clear in their propaganda and martyrdom statements. In addition to this, militants have struck religious targets and there has been imported conflict related to external events.

The 2015 attack on Charlie Hebdo's offices and recent series of blasphemy-motivated incidents represent a marked typological development for jihadism in France. In response to the public's demand for action, French President Emmanuel Macron has announced measures to fight "Islamist separatism" and has been working with European and international partners on matters of border security. Macron's statements and announced policies have evoked outrage from some within France and internationally. Jihadists are capitalizing upon this and propagandizing Macron's strategy in a way that hardens the enemy distinction of France, framing it as a nation that is waging war against Muslims at home and abroad. This is a very potent narrative for inciting violence.

National Security Profile
Emmanuel Macron has been criticized for his strategy as well as his comments about Islam being "in crisis". Macron's remarks are particularly noteworthy given the composition of French society. Islam is the second largest religion in France and Pew Research Center estimates there are 5,720,000 Muslims living in the country, accounting for 8.8% of the total population. Other sources place this figure closer to 5 million. Macron is accused of over-generalizing and stigmatizing the nation's Islamic population in response to the actions of a comparative few.

The veracity of Macron's claims can be debated, and the efficacy of his plan is unknown at this time but there is significant public pressure on the government to address the momentum of militant violence. The attacks have spurred discussion about strengthening French border security and immigration policy. Macron has called for the "refoundation" of the Schengen area and has urged Europe to do more to prevent illegal immigration, citing threats posed by trafficking networks with terror links.
The global context saw tremendous geographical expansion and numerical growth in Islamist militancy over recent decades. These broader international trends have notably affected the European jihadist landscape and associated ideological currents have influenced some elements within France. France is as well a site of militant network formation and there is a degree of interplay between domestic and international dynamics.
In 2018, the Center for Strategic and International Studies estimated the number of "Sunni Islamic militants" worldwide to be around four times higher than on September 11, 2001. A study by the Dutch General Intelligence and Security Service (AIVD) found that France was the Western nation most often attacked from January 2004 to December 2018, accounting for 27% of all incidents. The AIVD says the first jihadist attack on French soil during this period was in 2012 and since then, the country has experienced frequent violence. Additionally, the Program on Extremism estimated that France has been the target of 35% of all combined attacks conducted in Europe and North America since 2014.

Several other assessments have illuminated the scale of France's security troubles. In 2017, European Union anti-terror chief Gilles de Kerchove warned there were 17,000 militant Islamists living in the country. Following the December 2018 Christmas market attack in Strasbourg, France 24 reported that approximately "26,000 people who are believed to pose a danger to France are currently categorised as fiché S," and "roughly 10,000 of those are believed to be religious extremists who have been radicalised, some in fundamentalist mosques, some online, some in prison and others abroad." Upwards of 2000 French nationals have reportedly joined the Islamic State and in 2016 the French government estimated that 1,400 prison inmates were "radicalized".

Foreign Policy
From the Armed Islamic Group in the 1990s to al-Qaeda and the Islamic State today, France's enemies have been forthright about what motivates them to conduct attacks. French intervention in Muslim lands has fueled decades of Islamist resentment. Jihadist leaders continually reiterate this in their messaging, as do attack perpetrators in their martyrdom statements and claims of responsibility.

France had various degrees of involvement in the Algerian Civil War, the Gulf War, the War in Afghanistan, the Libyan Civil War, and the conflict in Mali. France has deployed 5,100 military personnel to the Sahel and has around 1,000 more troops stationed in Iraq. It maintains a military presence in Mali, Chad, Niger, Ivory Coast, and Burkina Faso as part of Operation Barkhane. This is France's largest operational military footprint in Africa since the 1950s. France has also played a highly visible and multifaceted role in fighting the Islamic State in the Middle East.

Jihadist propaganda frames the country as an aggressor, foreign occupier of Muslim lands, and a crusader state waging war on Islam. Following 9/11 and entry into the War in Afghanistan, France and other coalition nations were increasingly portrayed in this way. Al-Qaeda propagated similar narratives following the 2013 launch of Operation Serval in Mali.
The development of media campaigns specifically geared towards Western audiences has increased the reach and traction of jihadist narratives within these societies. Incorporating this approach into the overall military strategy against their enemies helped bring the war to the streets of Western cities. Al-Qaeda's propaganda efforts in the 2000s and early 2010s had some success with incitement, but the Islamic State drastically increased the offensive tempo against the West in 2014. Although there were jihadist plots in the 2000s, militants did not have a great deal of operational success on French soil again until the turn of the decade. France notably refrained from the 2003 War in Iraq and seemingly avoided much of the violent backlash associated with it. The general growth of Islamist militancy since 9/11 is another contextual trend to consider.

The Islamic State demonstrated its capabilities through its sweeping military victories, caliphate, unprecedented propaganda infrastructure, and vast global reach. When the US-led coalition intervened against the organization in Iraq and Syria, IS harnessed its robust media apparatus to launch targeted campaigns against participating nations. The Islamic State's top leadership declared France an enemy and the organization produced specialized French language video, audio, and online print materials. IS has also been very effective in its use of social media and messaging applications.

The Islamic State's spokesman at the time, Abu Muhammad al-Adnani, released a statement in September of 2014 that tracked with the evolving trends of jihadist violence in the West. Adnani was very explicit in his instructions, "If you can kill a disbelieving American or European – especially the spiteful and filthy French – or an Australian, or a Canadian, or any other disbeliever from the disbelievers waging war, including the citizens of the countries that entered into a coalition against the Islamic State, then rely upon Allah, and kill him in any manner or way however it may be." He provided simple tactical advice to streamline the attack process, "If you are not able to find an IED or a bullet, then single out the disbelieving American, Frenchman, or any of their allies. Smash his head with a rock, or slaughter him with a knife, or run him over with your car, or throw him down from a high place, or choke him, or poison him."

Blasphemy
There had been demonstrations against Salman Rushdie in the late 1980s and against the publication of cartoons depicting the Prophet Muhammad by Denmark's Jyllands-Posten in 2005, but not lethal attacks of this nature over such things on French soil. The recent surge in these kinds of incidents and the animosity over Emmanuel Macron's plan to fight "Islamist separatism" have added dimension to France's jihadist threat. Militant propaganda has focused on blasphemous acts by French citizens and has framed Macron's strategy as a direct attack on the country's Muslim population.

 There were several warning signs leading up to the 2015 Charlie Hebdo attack. A 2010 issue of al-Qaeda in the Arabian Peninsula's (AQAP) Inspire magazine featured a timeline of events related to depictions of the Prophet Muhammad from 2005 to 2010, which included explicit mention of Charlie Hebdo. Anwar al-Awlaki warned, "If you have the right to slander the Messenger of Allah, we have the right to defend him. If it is part of your freedom of speech to defame Muhammad it is part of our religion to fight you." Awlaki wrote about "the hatred the West holds towards Islam and the Prophet of Islam". He called for retaliation and claimed that "Defending the Messenger of Allah is a greater cause than fighting for Palestine, Afghanistan or Iraq; it is greater than fighting for the protection of Muslim life, honor or wealth." Awlaki focused on Western insults towards the most sacredly held beliefs of many Muslims, sanctified anger over these offences, and gave the greenlight for reprisal.

A subsequent 2013 issue of AQAP's Inspire included a section about the "French crusader intervention in Mali" and a wanted poster featuring individuals accused of insulting Islam. Charlie Hebdo's Stéphane Charbonnier was among the designated figures. On January 7, 2015, brothers Said and Cherif Kouachi conducted a raid on Charlie Hebdo's offices that killed 12 people, including Charbonnier. The shooters had trained in Yemen, identified with AQAP, and executed the attack in retaliation to the magazine's depiction of the Prophet Muhammad.
Blasphemy-motivated violence has reemerged with intensity in recent weeks, sparked again by the republication of these cartoons. Events transpired rather quickly with the high-profile Charlie Hebdo trial, the stabbing near the magazine's former offices, the announcement of Emmanuel Macron's plan, the beheading of history teacher Samuel Paty, and the church attack in Nice. Leaders of Muslim nations have scorned Macron, anti-France protests have erupted across the Islamic world, consumer boycotts have been promoted against French products, and there was a stabbing and subsequent Islamic State-claimed bombing targeting French diplomatic personnel in Saudi Arabia. Jihadist organizations and their online supporters have been actively stoking hostilities, celebrating the attacks, and calling for more violence. They have focused on Macron as a figurehead for insults to Islam and the Prophet Muhammad. The French government is accused of enabling and even encouraging blasphemy.

France is faced with a complex threat from independent actors as well as militants directed, guided, and inspired by jihadist organizations. France is in a precarious position and faces potential violence if a certain foreign policy decision is made, a citizen blasphemes, the state enacts a security measure, or an external event occurs in some foreign flashpoint. This reality informs the French desire to assert national sovereignty. France's security environment is showing signs of deterioration and there is nothing to suggest the violence will subside anytime soon. It is clear the French people want meaningful action and time will reveal if Emmanuel Macron's approach will have any real impact.