New Report Identifies Clean Energy Options for Global Shipping Industry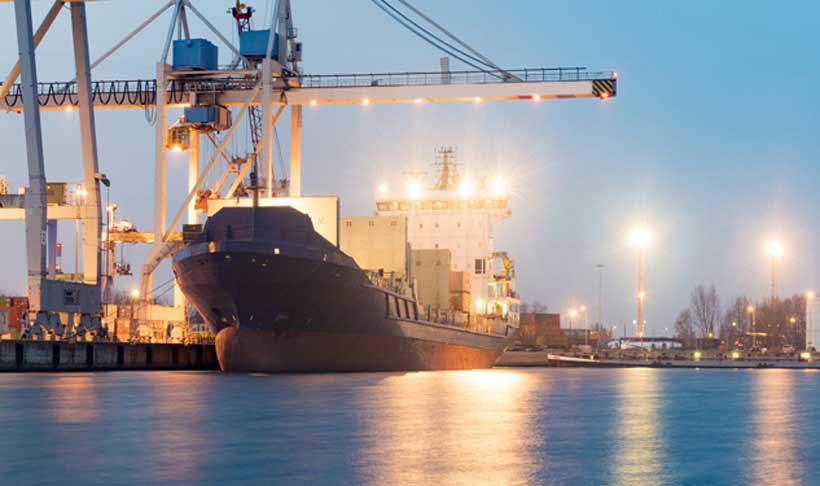 Shipping is a major contributor to global carbon emissions. The sector today is responsible for 3 per cent of global greenhouse gas emissions and 9 per cent of transport related emissions and this figure will rise significantly as trade volumes increase. If no mitigation action is taken, maritime emissions could grow between 50 and 250 per cent by 2050, the International Maritime Organization (IMO) says.
With heavy fuel oil covering 82 per cent of the sector's energy needs, decarbonizing global shipping will play a critical role in achieving climate objectives, a new report by the International Renewable Energy Agency (IRENA) finds. Navigating a way to a renewable future explores the impact of maritime shipping on CO2 emissions, the structure of shipping and key areas that need to be addressed to reduce the sector's carbon footprint.
Speaking at the launch of the report from the Global Maritime Forum's Annual Summit in Singapore, IRENA's Director-General Francesco La Camera said it's clear that the industry has recognised the urgent need to address its decarbonisation options. "Decarbonising transport is critical to a sustainable future. Shipping is a major contributor to transport emissions and it is encouraging that the industry has shown a clear willingness to engage the energy sector to exchange ideas on low-carbon pathways.
"As the cost of renewables falls, the decarbonisation options available become increasingly competitive," he continued. "By 2030 alternative low-carbon fuels could reach parity with heavy fuel oil, so it is vitally important that the ship industry prepares itself for a low-carbon future."
Cutting carbon emission levels in 2008 by half in 2050, in line with IMO goals, requires a combination of clean energy options and alternative fuels based on renewables, IRENA's new report finds. This includes a shift from fossil fuels to alternatives like advanced biofuels and hydrogen-based fuels, upgrading onshore infrastructure and practices during docking, electrification and reducing fuel demand by improving operational performance.

Ready-to-use biofuels, such as Bio-LNG, hold tremendous potential as a transitional fuel which could gradually replace fossil fuels. Other synthetic fuels being considered as potential replacements for conventional ones include methanol, hydrogen and ammonia. These fuels can effectively decrease, and even eliminate, emissions in the shipping industry if produced from sustainable feedstocks using renewable electricity i.e. producing hydrogen through electrolysis.

Although currently not economically competitive, in the medium- to long-term, alternative fuels are expected to become viable as their prices fall, adoption grows, and technology improves. Yet, a shift from heavy fuel oil to a clean fuel would also include adjustments to the refueling structure in around 100 ports which account for 80 per cent of global freight and the retrofitting of around 25 000 ships. Bulk and container carriers, as well as oil and chemical tankers, represent one quarter of the global shipping fleet and emit 85 per cent of global shipping emissions. Seven ports are responsible for nearly 60 per cent of the bunker fuel sales around the world. Singapore alone delivers 22 per cent of today's total bunkering.

In terms of short distance applications, e.g. ferries and other small vessels, electric ships powered by batteries are currently a feasible option. In the long term, with improved battery storage technology and decreasing costs, full electrical propulsion can become economically attractive also for bigger, long-distance ships.

Read more about Navigating the way to a renewable future: Solutions to decarbonise shipping
Economic Diversification Can Create More and Better Jobs in Ghana
Ghana's economic growth has been strong over the past decade, with annual GDP per capita growth at 4.4 percent between 2006 and 2017. Growth however has been heavily concentrated in the natural resources and commodities sectors which has had an impact on how and where jobs can be created, according to a World Bank report, entitled "Economic Diversification Through Productivity Enhancement."
"About 40 percent of the employed work in non-wage agriculture and most urban workers are in low-productivity informal jobs, primarily in the services sector", said, Pierre Laporte, World Bank Country Director. "The need for economic diversification is therefore urgent for the creation of more and better jobs. Increasing productivity of firms is critical to accelerate job rich growth".
The report analyzes the main challenges for economic diversification. Ghana's productivity levels are relatively high in the African context, although they lag behind most other lower-middle- and middle-income countries. The report highlights key constraints for firms to engage in productive activities, such as: (i) access to finance; (ii) access to well-located services, and affordable industrial land; and (iii) access to qualified labor, which is particularly important for firms operating at the technological frontier.
"Growth comes through structural change – a shift of economic activities and employment from low to high productivity areas would help to overcome Ghana's economic concentration and challenges related to job creation" said Michael Geiger, World Bank Senior Economist and co-author.
Capital accumulation has been a driving force for economic growth over the past decade. Increasing the capital stock is good news for an economy that is trying to address its infrastructure gap and has ambitious goals to catch-up economically. Capital accumulation in Ghana was realized through strong increases in investments concentrated in a few, natural resource sectors. In order to broaden Ghana's economic endowment, investments need to benefit more sectors in the economy.
To create a pathway to a more diversified economy, the report suggests taking advantage of short-term wins in promising sectors for growth such as agribusiness, chemicals, textiles, processed resources through upgrading of existing production and product differentiation. It calls for interventions to lay the foundation for economic activity to flourish, such as human capital and physical infrastructure development, bettering the business enabling environment by removing some of constraints to productivity growth, and addressing structural issues to attract more foreign direct and domestic investments.
The report concludes that a more diverse economy could help reduce economic volatility from commodity cycles and offer new opportunities for more people to benefit from strong economic growth.
Income Growth Sluggish for Malaysian Youth, Lower- Income Households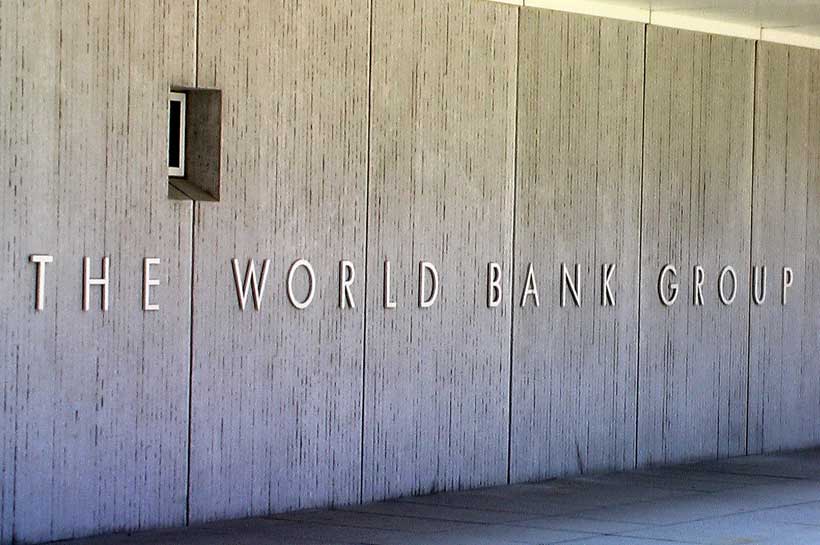 Slowing income growth among lower-income households and younger workers has contributed to perceptions of being "left behind", according to the 21st edition of the World Bank's Malaysia Economic Monitor, launched here today.
Although median incomes continue to outpace inflation, income growth rates for low-income Malaysians slowed between 2014 and 2016. Moreover, wage growth for younger and less-educated workers has been sluggish, persistently trailing the earnings of older and better-educated workers, according to the report.
Median employment income for younger workers aged between 20 and 29 grew at an annual rate of 2.4 percent, compared to 3.9 percent for those 40 to 49 years old over the same period. The increase in the monthly absolute earnings gap between these two age groups has been more pronounced, more than doubling from RM529 in 2004 to RM1,197 in 2016 (all amounts adjusted for inflation). This signifies a growing wage divide and wage stagnation for the youths.
The report highlighted varying purchasing power in different parts of the country, poor financial planning, household indebtedness, and unaffordable housing as other key factors affecting living costs.
"The cost of living is a concern which extends beyond prices. Those on lower wages spend their income to pay for essentials – rent, transportation, food – and in the end, they find not much is left for the month. The challenge for policymakers is that different solutions are needed to cater to different groups with different needs," said YB Datuk Seri Saifuddin Nasution Ismail, Malaysia's Minister of Domestic Trade and Consumer Affairs. "The National Action Council on Cost of Living was established so that efforts by different ministries and government agencies can be formulated, consolidated and discussed under one roof. This timely report by the World Bank also serves to inform efforts to better serve the people."
Amidst global uncertainty, the report notes that Malaysia's growth continues to be sustained with GDP projected to expand by 4.5 percent in 2020, largely driven by the expected expansion of private consumption of 6.5 percent and despite weaker-than-anticipated investment and export growth in recent months.
Given the outlook, preserving fiscal space will be vital to mitigate the impact of any shocks. More can be done to raise government revenue, forecasted to be at 15.2 percent of GDP in 2020, without affecting low-income households, in key areas such as making personal income taxes more progressive and broadening consumption taxes. This will help create fiscal space for development and social spending to boost shared prosperity.
"More than ever, we need to scale up investments in people to encourage sustainable, inclusive economic growth. Malaysia can make policy decisions to combat inequality and improve the lives and opportunities of the poorest," said Mara Warwick, World Bank Country Director for Brunei, Malaysia, Philippines and Thailand. "The report draws on strong evidence to identify high-impact policies with a proven record of building shared prosperity and improving people's access to services and long-term development opportunities."
Alleviating cost of living pressures demands a mix of short-term measures and long-term policies, according to the report. Short-term measures should strengthen social safety nets, while over the long run, greater coordination across agencies and implementation of structural reforms to foster greater market competition and accelerate productivity would help lift real incomes for all.
Inequality threatening human development
Despite global progress in tackling poverty, hunger and disease, a "new generation of inequalities" indicates that many societies are not working as they should, the UN Development Programme (UNDP) argues in its latest report released on Monday.
The 2019 Human Development Report (HDR) states that just as the gap in basic living standards is narrowing for millions of people, inequalities surrounding education, and around technology and climate change, have sparked demonstrations across the globe.
Left unchecked, they could trigger a 'new great divergence' in society of the kind not seen since the Industrial Revolution, according to the report.
"This Human Development Report sets out how systemic inequalities are deeply damaging our society and why," said Achim Steiner, the UNDP Administrator.
"Inequality is not just about how much someone earns compared to their neighbour. It is about the unequal distribution of wealth and power: the entrenched social and political norms that are bringing people onto the streets today, and the triggers that will do so in the future unless something changes. Recognizing the real face of inequality is a first step; what happens next is a choice that each leader must make."
'Inequality not beyond solutions'
Mr. Steiner added crucially that "inequality is not beyond solutions".
The human development approach views "richness" as going beyond the idea that economic growth will automatically lead to development and wellbeing.
It focuses on people, and their opportunities and choices.
UNDP research shows that in 2018, 20 per cent of human development progress was lost due to the unequal distribution of education, health and living standards.
"What used to be 'nice-to-haves', like going to university or access to broadband, are increasingly important for success, but left only with the basics, people find the rungs knocked out of their ladder to the future," said Pedro Conceição, Director of the HDR Office at UNDP.
Invest in education, productivity, public spending
The report recommends revamped policies in the areas of education, productivity and public spending.
As inequality begins even before birth and can accumulate through adulthood, investing in young children's learning, health and nutrition is key. These investments must continue throughout life as they have an impact on earnings and productivity in the labour market.
UNDP observed that countries with a more productive workforce generally have a lower concentration of wealth at the top, which is enabled by policies that support stronger unions, the right to a minimum wage, social protection and which bring more women into the workplace.
The report further highlights the role of taxation, which cannot be looked at on its own. Rather, fair taxation should lie behind policies that include greater public spending on health, education and greener energy alternatives.
Beyond today
As the UNDP chief noted, "Different triggers are bringing people onto the streets — the cost of a train ticket, the price of petrol, demands for political freedoms, the pursuit of fairness and justice. This is the new face of inequality".
Looking to the future, the report asks how inequality might be viewed years down the line, especially in relation to "two seismic shifts" that will shape the next century.
Those are the climate crisis, and the progress of the technological transformation that includes renewables and energy efficiency, digital finance and digital health solutions.
The report calls for opportunities to be "seized quickly and shared broadly".