More countries than ever hit by forest fires in 2018
Today, the European Commission published the 2018 edition of its Annual Report on Forest Fires in Europe, the Middle East and North Africa. According to the report, wildfires destroyed nearly 178 000 hectares (ha) of forests and land in the EU last year. While this is less than one sixth of the area burnt in 2017, and less than the long-term average, more countries than ever before suffered from large fires.
Karmenu Vella, Commissioner for Environment, said: "Forests are vital to our efforts to tackle the climate and ecological emergency. They are our lungs and life-support system, hosting 80% of the Earth's biodiversity. But today, like never before, they are under severe threat. 800 football fields of forest are lost every hour, and devastating fires are raging around the world. As we have shown with our recent action on deforestation, the EU stands ready to work with partner countries to protect forests in the EU and across the world through investing in forest fire prevention."
Tibor Navracsics, Commissioner for Education, Culture, Youth and Sport, responsible for the Joint Research Centre, added: "Changing weather conditions associated with climate change increase the risk for forest fires globally. We need to respond and step up our efforts to make our forests more resilient to a warmer and drier climate. Evidence provided by the Joint Research Centre allows us to focus on the most effective ways to prevent wildfires, helping us protect our forests, which is key to preserve biodiversity and citizens' quality of life."
Key findings
The highest numbers of fires of 30 ha or larger were mapped by the European Forest Fire Information System in Italy (147 fires, 14 649 ha burned), Spain (104 fires, 12 793 ha burned), Portugal (86 fires, 37 357 ha burned), the UK (79 fires, 18 032 ha burned) and Sweden (74 fires, 21 605 ha burned) during last year.
1. Sweden experienced the worst fire season in reporting history. The total burnt area of over 21 605 ha mapped in Sweden was registered as the second highest in the EU, an unusual position in the ranking for a northern country. Although Portugal was again the country with the highest burnt area, its total was a small fraction of the area lost to fire in 2017 and one of the lowest totals of the last 10 years.
2. Vulnerable ecosystems of the Natura 2000 network, home to several endangered plant and animal species, lost 50 000 ha to fires, accounting for 36% of the total burnt area in 2018.
3. Despite a smaller overall area burnt than in previous years, above average temperatures persisted in central and northern Europe for most of the summer. This created conditions that helped the ignition and spread of forest fires, causing high economic and environmental losses.
In 2018, the EU Civil Protection Mechanism was activated five times to respond to forest fires in Europe: in Sweden, Greece, Latvia, and Portugal. In total, 15 planes, 6 helicopters and over 400 firefighters were mobilised in the summer, with the European Union having funded €1.6 million in transportation costs to mobilise support to the affected countries. Furthermore, over 139 Copernicus satellite maps on forest fires were produced on the request of Member States. In addition, the EU sent forest fire experts from across the EU to Portugal on a prevention and preparedness mission to help boost the country's capacity to deal with forest fires.
In March 2019, the EU upgraded the EU Civil Protection Mechanism and launched rescEU to improve the protection of citizens from disasters and the management of emerging risks in Europe and beyond. The EU created a transition fleet of firefighting aircraft in the summer of 2019, and deployed it already twice to fight forest fires in Greece and Lebanon. Additionally, in July, the European Commission called for stepping up EU action on deforestation and forest degradation in a Communication, and committed itself to further action, including the development of the European Forest Fire Information System into a tool for wildfire monitoring on a global scale.
The 2018 edition of the Annual Report on Forest Fires also notes that in 2019 the fire season started early, because of dry and windy conditions, with high temperatures. Already by March this year, the number of fires was higher than the average for the whole year in the last decade, with numerous fires in mountain regions and critical fires in the Danube delta.
Background
The report "Forest Fires in Europe, Middle East and North Africa 2018", drawn up by the Joint Research Centre, the European Commission's science and knowledge service, provides a detailed analysis of wildfires in 2018, including country-specific reports. The report contains data coming from the Copernicus European Forest Fire Information System as well as data coming from 33 member countries of the Expert Group on Forest Fires.
Supporting Haiti's COVID-19 response
Haiti is well acquainted with challenge. In any given year, a typical Haitian household will face multiple shocks—which may include hurricanes, floods, disease, death, unemployment or any combination thereof.
For Haitians, some might say that COVID-19 is only the latest thing. But it is a critical thing.
Even before the pandemic, almost 59 per cent of the Haitian population were living in poverty, with 23.8 per cent in extreme poverty and more than 60 per cent unable to meet basic needs.
Of all the challenges Haitians face, health shocks take the greatest toll on household incomes. With limited access to insurance or credit, many families cope by borrowing money, selling assets, or take children out of school. The poor have even fewer options, and coping with the pandemic may have long-term negative impacts­–decreasing their food supply, depleting their savings or alienating them from their social networks.
Above and beyond the UNEP mandate
Since 2017, the United Nations Environment Programme (UNEP) has worked in close partnership with Haiti's national Directorate for Civil Protection, developing early-warning systems to reduce disaster risks–particularly in the country's small but densely populated southern islands, exposed to storms with 300 kilometre per hour winds.
Strictly speaking, pandemic response is not part of UNEP's mandate to support Haiti's Ministry of Environment. But when COVID-19 hit, the Port Salut office knew it would have to extend beyond its usual reach.
UNEP Haiti Programme Officer, Jean-Max Milien says, "COVID-19 has pushed every limit. Our adaptability­–the fact that we are ready and willing to do whatever is needed–is not just important to our work. It underpins the relationship we have with the people of Haiti."
UNEP Haiti has been supporting national institutions on their response and protection plans, helping incorporate pandemic risks–especially with regard to sanitation. The organization is also working closely with local communities, supporting partners to raise awareness and put mitigation measures into place.
Haiti's unique challenges
Strict limitations on movement and widespread adoption of sanitation measures–the go-to response in many other countries hit by COVID-19–are less straight-forward in Haiti.
With the majority of Haitians earning their livelihoods through informal work like fishing, direct services or street vending, a ban on such activities would not only be difficult to impose, it could also cripple household incomes. In fact, according to the World Bank, a 20 per cent reduction in household consumption could push another million people into poverty and 2.5 million into extreme poverty.
At the same time, access to water and sanitation is disparate, at best. Even in metropolitan Port-au-Prince, for example, only about 55 per cent of the population has access to the public water network. And while access to piped and other improved water sources is increasing for the rural top 20, it is decreasing for the rest of the rural population.
Simple interventions with big impact
UNEP Haiti and its partners, the Directorate of Civil Protection and Pêche Artisanale et Développement Intégré, started with the simple act of handwashing. And it wasn't just the act that was simple.
Handwashing units were constructed from repurposed cooking oil buckets, fitted with taps and tubes. A local producer installed 1,200 handwashing points while training community members to build the same types of units in the Marine Protected Areas of Port-Salut, Saint-Jean-du-Sud and La Cahouane. Communities are now equipped to expand the initiative and refill the handwashing units with water and bleach when needed.
To encourage their use, handwashing points are located where communities gather most frequently: local associations, shops, restaurants, hotels and main roads, ensuring access even for the most isolated. The repurposed buckets are also branded with messages, encouraging people to wash their hands and reduce their risk of infection. In April, a sound-equipped truck issued the same messages as it moved throughout inland and coastline communities everyday
These simple interventions are not only effective and cost efficient, they also enforce UNEP's duty of care–allowing space and not exposing any partner or person to unnecessary risk while establishing the campaign. Moreover, because of their small budget, additional funds remain and will allow UNEP to provide further support, in case the disease peaks.
Norilsk Nickel has a permafrost monitoring plan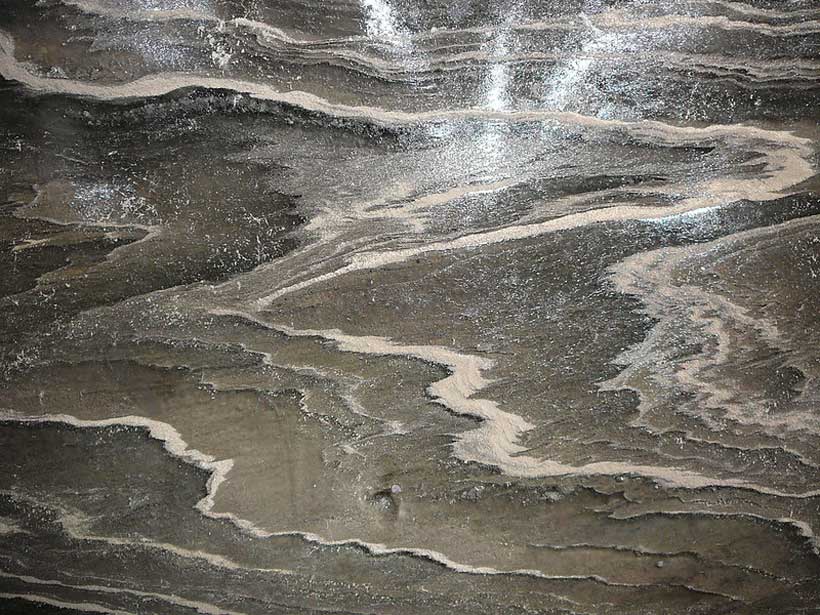 Russian nickel and palladium producer will monitor the state of permafrost
Russia's Norilsk Nickel, a major global nickel and palladium producer, has created an environmental task team, independent of the board of directors, to monitor progress in the Russian major's environmental programmes, the company said.
A state of emergency was declared in Norilsk as a result of permafrost thawing. Several tons of diesel fuel leaked from the fuel tank at the TPP of Norilsk Energy Company No. 3 and leaked into the neighboring river on May 29.
Nornickel said it had appointed Andrey Bougrov, who has worked at the company since 2013, as its senior vice president for environmental protection.
The company plans to boost its cooperation with Russian and foreign researchers focused on Arctic ecology and permafrost zones to find solutions and improve industrial safety in the region, Bougrov said in the statement.
In addition, the post of deputy director for ecology will be introduced in the Polar division of Nornickel.
Commenting on his appointment, Bougrov said that Nornickel plans to step up its cooperation with Russian and foreign researchers, and specialist organisations focused on Arctic ecology and permafrost zones, to jointly study permafrost environments and find solutions to improve industrial safety in the Arctic region.
"Our joint efforts based on transparency will provide us with the most advanced solutions, while also contributing to the protection of the Arctic nature," said Bougrov.
The company and emergency specialists are collecting contaminated soil and fuel from local rivers, and President Vladimir Putin has said the scale of the clear-up operation is unprecedented for Russia.
According to Nornickel's estimate, over 90% of spilt fuel has been collected and removed so far. It said previously the accident was caused by thawing in the permafrost weakening the foundations of a storage tank.
Electric mobility could boost green jobs as part of the COVID-19 recovery in Latin America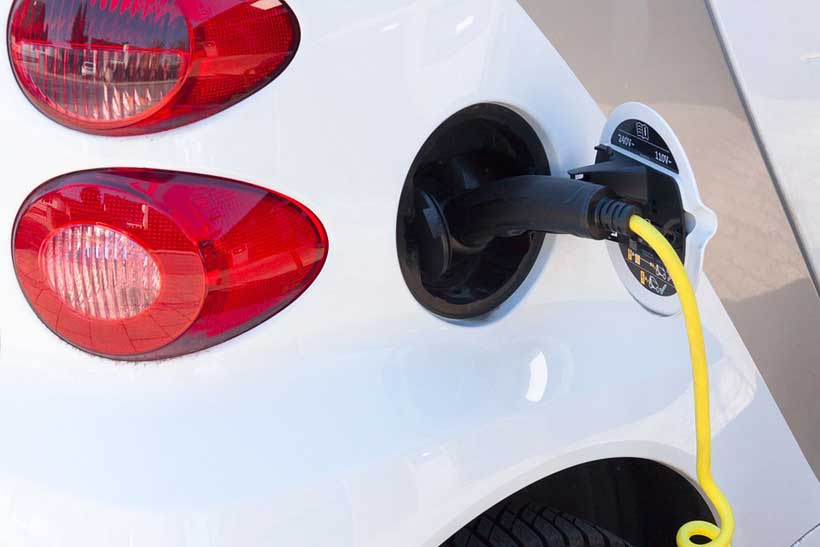 The transition to electric mobility could help Latin America and Caribbean countries to reduce emissions and fulfill their commitments under the Paris Agreement on climate change, while generating green jobs as part of their recovery plans from the COVID-19 crisis, according to a new study.
The United Nations Environment Programme (UNEP) report, "Electric Mobility 2019: Status and Opportunities for Regional Collaboration in Latin America and the Caribbean," analyzes the latest developments in 20 countries in the region and highlights the growing leadership of cities, companies, and civil associations in promoting new e-mobility technologies.
Though still a recent development, electrification of the public transport sector is happening at high speed in several countries in the region, says the study financed by the European Commission through the EUROCLIMA + Programme and the Spanish Agency for International Development Cooperation (AECID) and renewable energy company Acciona.
Chile stands outs with the largest fleet of electric buses in the region, with more than 400 units, while Colombia is expected to incorporate almost 500 electric buses in Bogotá, its capital. Other Colombian cities, like Cali and Medellín, have join Ecuador's Guayaquil and Brazil's Sao Paulo in introducing electric buses.
Increased efficiency, lower operation and maintenance costs of electric buses, as well as growing public concern around the impacts of road transport-related emissions on human health and the environment are the main drivers behind this transition in public transport, according to the study.
The transport sector is responsible for 15 per cent of greenhouse gas emissions in Latin America and the Caribbean and is one of the main drivers of poor air quality in cities, which causes more than 300,000 premature deaths a year in the Americas, according to the World Health Organization.
"In recent months we have seen a reduction of air pollution in cities in the region due to lockdowns to prevent the spread of COVID-19. But these improvements are only temporary. We must undertake a structural change so that our transportation systems contribute to the sustainability of our cities," says Leo Heileman, UNEP Regional Director in Latin America and the Caribbean.
The report calls on decision-makers to prioritize the electrification of public transport, especially when updating the old bus fleets that run through the large cities in the region. There is fear of a "technology lock-in" over the next 7 to 15 years if authorities choose to renew old fleets with new internal combustion vehicles that will continue to pollute the air and cause severe health damages.
Some countries are already paving the way to ensure a transition to sustainable transport. Chile, Colombia, Costa Rica, and Panamá have designed national strategies on electric mobility, while Argentina, Dominican Republic, México, Paraguay are finalizing their own plans, according to the report.
More than 6,000 new light-duty electric vehicles (EVs) were registered in Latin America and the Caribbean, between January 2016 and September 2019, according to the report. The need for charging infrastructure has boosted new ventures and services. For example, e-corridors, already running in Brazil, Chile, México, and Uruguay, allow users to extend the autonomy of their EVs by making use of public fast charging point networks.
Shared mobility businesses focusing on electric bicycles and skateboards are also being developed in at least nine countries in the region.
The development of electric vehicle charging infrastructure has the potential to foster new investments and jobs, which are key to COVID-19 recovery efforts in the region.
The report calls on governments to develop a clear medium- and long-term roadmap that provides legal certainty for private investment and highlights the role of sustainable mobility in power grid expansion plans, in line with climate commitments under the Paris Agreement.
The 2015 Agreement, signed to date by nearly 200 countries, aims to keep the global temperature rise well below 2 degrees Celsius above pre-industrial levels by the end of the century and to pursue efforts to limit the temperature increase even further to 1.5 degrees Celsius.
The report was produced with inputs from the Latin American Association for Sustainable Mobility (ALAMOS) and contributions from the Center for Urban Sustainability in Costa Rica.