"For By Wise Counsel, Thou Shalt Make Thy War."-Proverbs, 24 (6)
Under the protective tutelage of an American president, any American president, "We the People" should expect reasonable levels of safety in world politics. At a minimum, we should be able to assume that wide and predictably capable circles of public authority remain ready to thwart terrorist attacks. Most urgently, of course, such assurances should apply with special clarity to mega-terrorist attacks.
Always.
By definition, such mega or WMD aggressions would involve chemical, biological or nuclear elements.[1]
Here, there are both legal and operational issues to be considered. In terms of United States law, the authoritative roots of any such presumptive assurances go back to Roman statesman Cicero ("The safety of the people shall be the highest law.") and to seventeenth century English philosopher, Thomas Hobbes. [2] Though plainly unfamiliar to America's current president, Hobbes' Leviathan was central to the education of Thomas Jefferson and other Founders.
Notwithstanding far greater difficulties of literary access and convenience in the eighteenth century, the author of America's Declaration was impressively well read. He cared, really cared, about serious and dignified learning. In stark contrast to Donald J. Trump's current inversion of US policy-making priorities, which center on one conspicuous sort or other of "branding," Jefferson believed in the primacy of intellectual "preparation."
Expressly.
For Jefferson, erudition maintained an intrinsically serious meaning. It was never something to be used or exploited solely for private embellishment or public adornment.
For the nation's third president, diplomacy and strategic bargaining were analytic responsibilities. Accordingly, they were always about variously disciplined calculations. They were never merely about shallow bluster or feigned "attitude."
Looking ahead to continuously effective US counterterrorist preparations, America's national security establishment must remain ready for absolutely all contingencies. This needed preparedness includes building the conceptual foundations for any future Abu Bakr al-Baghdadi or Osama Bin-Laden "elimination-type" operations.[3] During the Obama years, one major targeted killing of a Jihadist terrorist was the September 2011 US drone-assassination of Anwar al -Awlaki in Yemen.[4] That case was notably "special" in one frequently overlooked aspect: The Jihadist al-Awlaki was born in New Mexico, and was ipso facto a US citizen.
Despite the US Constitution's Fifth Amendment protections concerning "due process,"[5] al-Awlaki's targeted killing represented a tactical option that could sometime need to be repeated.
There are other pertinent concerns. Regardless of clearly valid issues concerning legal permissibility, it is by no means certain that targeting terrorist leaders will prove continuously useful to supporting US national security objectives. What this means, in brief, is that the virulence and capacity of any relevant anti-American or anti-Western ideology (especially a Jihadist-type ideology) might not be removed or even meaningfully blunted by designated terrorist assassinations.
It is even conceivable, in these more-or-less singular matters, that the net security effect of any such "removal" could be markedly negative rather than reassuringly "cost effective."
As a timely example, the recent elimination of al-Baghdadi could quickly or eventually bring to power in ISIS an even more capable and violent terrorist adversary. What then? In such an unexpected eventuality, the killing of al-Baghdadi will have produced various short-term political benefits for US President Donald Trump, but only at a significantly unacceptable national security cost.[6]
There is more. For the United States, corollary legal issues must never be ignored. In relevant jurisprudential terms, we must already inquire: What explicit legal guidelines should we Americans expect our leadership to follow? To respond properly (among several other related and also intersecting concerns), Mr. Trump and his counselors would then need to ask: "Is it sufficiently legal to target and kill recognizable terrorists if verifiable linkages between prospective targets and discernible attack intentions can be reliably documented?"
To properly answer this fundamental or core question, it will first be necessary for Mr. Trump's relevant national security officials to ask whether a proposed terrorist killing plan would be gainfully preemptive or just narrowly retributive. If the latter, a judgment wherein national self-defense was not in any way the genuinely underlying action-rationale, authoritative determinations of legality could become more and more problematic.[7]
On occasion, matters could get even more complicated. After all, assassination is explicitly prohibited by US law.[8] It is also generally a crime under international law, which, though not widely understood,[9] remains a legitimate and integral part of American domestic law.[10] Still, at least in certain more-or-less residual circumstances, the targeted killing of Jihadist terrorist leaders could be correctly excluded from certain ordinarily prohibited behaviors. Here, such peremptorily protective actions could be defended as a fully permissible expression of national law-enforcement.
A similar defense might sometimes be applied to the considered killing of terrorist "rank-and-file," especially where such selective lethality had already become part of an ongoing pattern of US counter-terrorism. Earlier, the United States had widened the scope of permissible terrorist targeting in parts of Iraq, Afghanistan and Syria. In part, at least, such a widened operational arc of permissibility – one which now modifies the more stringent prior rules of engagement that had once required specific human target identifications – has been an inevitable byproduct of continuously developing technologies.
Most obvious among these emergent technologies is the growing US reliance upon drone-based assassinations, and also on other related forms of long-range or long-distance killing.
In the best of all possible worlds, there would be no need for any such decentralized or "vigilante" expressions of international justice. But we don't yet live in such an ideal world. Instead, enduring uneasily in our present and still-broadly anarchic legal order – a context that we international law professors usually prefer to call "Westphalian"[11] – the only real alternative to precise self-defense actions against terrorists is likely to be certain steadily worsening "in-theatre" instabilities.
Ultimately, such expanding hyper-instabilities could include more flagrant and consequential escalations of Jihadist terror-violence. Such escalations could be unaffected or encouraged by future US targeted killings. This is to be expected even where "retributive justice" appeared as both reasonable and legal.
At some indeterminable point, terror-violence escalations could lead to major or even unprecedented instances of chemical, biological or nuclear attack. Plausibly, these attacks might be undertaken by assorted sub-state adversaries or instead, by particular "hybrid" combinations of state and sub-state foes.
At the most basic level of any such issues and calculations, the very idea of assassination or targeted killing as remediation could seem paradoxical, almost an oxymoron. Seemingly, at least, this understandably objectionable idea must preclude the input of all the more usual "due processes of law" consideration. Yet, since the current or "Westphalian" state system's original inception in the seventeenth century, international relations have never been governable by the same civil protections that are potentially available within democratic states.
In this persistently anarchic and prospectively chaotic world legal system, one which still lacks any duly-constituted and effective supra-national authority, assorted Jihadist leaders (ISIS, Hamas, Hezbollah, Islamic Jihad, al-Qaeda, etc) are already responsible for the mass killing of noncombatant men, women, and children of different nationalities. It follows, in at least some still-imaginable circumstances, that where such leaders are not suitably "terminated" by the United States or by any of America's key allies (e.g., Israel, in the tumultuous Middle East), incrementally egregious terror crimes could continue to multiply and also to remain unpunished.
Jurisprudentially, at least, any such predictable de facto impunity would be inconsistent with the universal legal obligation to punish international crimes, a jus cogens or peremptory obligation reaffirmed at the original 1945-46 Nuremberg Tribunal and subsequently in the 1946 and 1950 Nuremberg Principles.
More formally, this lex talionis obligation, which comes to us from both ancient Roman law and the Hebrew Bible, is known correctly as Nullum crimen sine poena, or "No crime without a punishment."[12]
Inevitably, complex considerations of law and tactics must inter-penetrate. In this particular connection, the glaring indiscriminacy of most jihadist operations is rarely if ever the result of enemy inadvertence. Rather, it is typically the intentional outcome of violent terrorist inclinations, unambiguously murderous ideals that lay deeply embedded in the Jihadist terrorist leader's operative view of insurgency.
For Jihadists, there can never be any meaningful distinction between civilians and non-civilians, between innocents and non-innocents. For these active or latent terrorist murderers, all that really matters are certain unassailably immutable distinctions distinguishing between Muslims, "apostates" and "unbelievers."
As for the apostates and unbelievers, it is all quite simple. Their lives, believe the Jihadists, have literally no value. Prima facie, that is, they have no immunizing sanctity.
In law, recalling Cicero, every government has both the right and the obligation to protect its citizens against external harms. In certain circumstances, this coincident right and obligation may extend derivatively to targeted killing. Actually, this point has long been understood (though also sometimes abused) in Washington, where every president in recent memory has given nodding or direct approval to "high value" assassination/targeted killing operations.
Certifiably, assassination is generally a tangible crime under international law. But in our essentially decentralized system of world law, self-help by individual states still remains altogether necessary, and is more-then-occasionally the only tangible alternative to suffering terrorist crimes. In the absence of particular targeted killings, terrorists could continue to create havoc against defenseless civilians almost anywhere, and do so with more-or-less complete impunity.
A very specific difficulty here is this: Jihadist terror criminals are usually immune to the more orthodox legal expectations of extradition and prosecution (Aut dedere, aut judicare).[13] This is not to suggest that the targeted assassination of terrorists will always "work" in tactical terms – indeed, there is literally nothing to support the logic of any such suggestion – but only that disallowing such targeted killing ex ante could not be operationally gainful or legally just.
In principle, if carried out with aptly due regard for pertinent "rules," assassinating terrorist leaders could remain suitably consistent with the ancient legal principle of Nullum crimen sine poena, "No crime without a punishment." Earlier, this original principle of justice had been cited as a dominant jurisprudential rationale for both the Tokyo and Nuremberg war crime tribunals. It was subsequently incorporated into customary international law, an authoritative legal source identified inter alia at Article 38 of the Statute of the International Court of Justice.[14]
By both the codified and customary standards of contemporary international law, all terrorists are Hostes humani generis, or "Common enemies of humankind."[15] In the fashion of pirates, who were to be hanged by the first persons into whose hands they fell, terrorists are considered international outlaws who fall within the scope of "universal jurisdiction." But choosing precisely which terrorists ought to be targeted remains a largely ideological rather than jurisprudential matter.
Logically, in some current circumstances, tyrannicide could be seen as the "flip side" of American counter-terrorism. Historically, limited support for expressing assassination as a form of tyrannicide is not hard to discover. It can be found, for example, in the classical philosophical writings of Aristotle and Plutarch as well as Cicero.
Overall, in his consideration of assassination or targeted-killing as counter-terrorism, President Donald Trump (or more realistically his designated counselors) should consider the clarifying position of Swiss scholar Emmerich de Vattel in his most famous work, The Law of Nations, or the Principles of Natural Law (1758): "The safest plan is to prevent evil where that is possible. A Nation has the right to resist the injury another seeks to inflict upon it, and to use force and every other just means of resistance against the aggressor."
Earlier, a similar view had been presented by Samuel Pufendorf in his seminal text, On the Duty of Man and Citizen According to Natural Law (1682): "Where it is quite clear that he is engaged in planning violence against me, even though he has not fully revealed his design, I shall be justified in immediately initiating self-defence by force, and in seizing the initiative against him, while he is still making preparations…..The aggressor will be taken to be the party which first conceived the intention to harm the other….To have the name of defender, it is not necessary to suffer the first blow, or merely to elude and repel the blows aimed at one."
Even earlier, the right of self-defense by forestalling an attack had been established by the foundational Dutch scholar, Hugo Grotius, in Book II of The Law of War and Peace (1625). Recognizing the need for what later jurisprudence would reference as threatening international behavior that is "imminent in point of time" (See The Caroline Case, 1837), Grotius indicated that self-defense must be permitted not only after an attack has already been suffered, but also in advance, wherever "the deed may be anticipated."
Further on, in the same chapter, Grotius summarized : "It be lawful to kill him who is preparing to kill."
Interestingly, Vattel, Pufendorf and Grotius were all taken into primary account by Thomas Jefferson in his critical fashioning of the American Declaration of Independence.
There is more. In all these matters, one must assume rational calculation. If the expected costs of a considered assassination should appear lower than the expected costs of alternative resorts to military force, assassination could emerge as the distinctly gainful and moral choice. However odious it might appear in isolation, assassination or targeted killing in certain circumstances could still represent a security-seeking state's best overall option.
Assassination will always elicit indignation, even by those who could find large-scale warfare appropriate. But the civilizational promise of some more genuinely centralized worldwide security is far from being realized, and existentially imperiled states could sometime still need to confront critical choices between employing assassination in measurably limited circumstances or renouncing such tactics at the foreseeable expense of national survival. In facing such inherently difficult choices, these states will inevitably discover that all viable alternatives to the assassination option could also include large-scale violence, and these these alternatives are apt to exact a substantially larger toll in human life and suffering.
Naturally, in a presumptively better world than this one, assassination could have no defensible place as counterterrorism, either as a preemptive measure or ex post facto, that is, as a permissible retribution. But, as if anyone should still need a reminder, we do not yet live in the best of all possible worlds, and the obviously negative aspects of targeted killing should never be evaluated apart from the foreseeable costs of other still-available options. More precisely, such aspects should always be closely compared to what could reasonably be expected of plausible alternative choices.
International law is not a suicide pact. Ubi cessat remedium ordinarium, ibi decurritur ad extraordinarium; "Where the ordinary remedy fails, recourse must be had to an extraordinary one."
President Trump is correctly expected to comply with the rules and procedures of humanitarian international law; yet, he must also continue to bear in mind that Jihadist enemies will remain unaffected by these or any other jurisprudential expectations. Assassination and other still broader forms of preemption may sometimes be not only allowable under binding international law, but also indispensable. Conversely, there are occasions when strategies of assassination or targeted killing could be determinedly legal but remain operationally ineffectual.
Now, recalling the close connections between international law and US law – connections that extend to direct and literal forms of legal "incorporation" – an American president can never choose to dismiss the law of war on grounds that it is "merely" international. Always, President Trump should consider aptly decipherable connections between assassination, counter-terrorism and United States Constitutional Law. Unexpectedly or not, the targeted killing of Anwar al-Awlaki had been approved by US President Barack Obama and also by a secret committee of advisors allegedly based within the US Department of Justice.
Under US law, we are now bound to inquire, should an American president ever be authorized to order the extra-judicial killing of a United States citizen – even one deemed an "enemy combatant" – without any at least perfunctory reference to "due process of law?" On its face, any affirmative response to this necessary query would be difficult to defend under the US Constitution.
Of necessity, such presidential approval would need to be based upon a reasonably presumed high urgency of terror threat posed by the prospective victim. Any such "authorized" targeted killing of US citizens would express a potentially irremediable tension between theoretically indissoluble individual citizen rights and the increasingly peremptory requirements of national public safety.
Always, US policy on assassination or targeted killing will have to reflect a very delicate balance. Most important, in any such equilibrating calculation, will be the protection of civilian populations from Jihadist terror-inflicted harms. In those fearful circumstances where such harms would involve unconventional weapons of any sort – chemical, biological or nuclear – the legal propriety of targeting Jihadist terrorists could become patently obvious and also "beyond reasonable doubt."
Nonetheless, such proper legal assessments ought never be undertaken apart from various corresponding operational expectations. This means, inter alia, that before any "extraordinary remedies" should be applied, those presumptive remedies should appear to be not only legal, but also tactically and strategically sound. In this connection, it would make elementary good sense to extrapolate from classical Prussian strategist's Carl von Clausewitz's enduring mantra in On War.
Assassination, like war, should always be "…a continuation of political relations by other means."
More specifically, the targeted killing of terrorist leaders should always be assessed against a determinable and pre-existing "political object."
In the absence of tangible "congruence" in any such assessment, there could be no valid reason to proceed with a considered force-based operation. This is the case even where the contemplated targeting would be presumptively lawful and/or where it could expect to produce positive military outcomes.
In his Utopia, published in 1516, Thomas More offered a curious but clarifying juxtaposition of foreign policy stratagems and objectives. Although the Utopians are expected to be generous toward other states, they also offer (in Book II) tangible rewards for the assassination of enemy leaders. This is not because Thomas More wished in any way to appear barbarous, but because he was a fully realistic "utopian." Sharing with St. Augustine (whose City of God had been the subject of More's 1501 lectures) a fundamentally dark assessment of human political arrangements, he constructed a "lesser evil" philosophy that favored a distinctly pragmatic and still plausible kind of morality.
Inter alia, Sir Thomas More understood that the truly tragic element of politics is constituted of certain conscious choices of evil for the sake of a greater good. With regard to our ongoing scholarly investigation of US national security and counter-terrorism,, this suggests that assassination must always remain disagreeable in the "best of all possible worlds" (for example, the Leibnizian world satirized by Voltaire in Candide), but that it may also represent a necessary expedient in a world that must remain irremediably imperfect. In any event, these are matters that need to be treated in broadly intellectual and historical terms, and not as seat-of-the-pants decisions based on momentary presidential whim or embarrassingly empty witticisms.

---
[1] On the plausible consequences of a full-scale nuclear war, by this author, see: Louis René Beres, Apocalypse: Nuclear Catastrophe in World Politics (Chicago: University of Chicago Press, 1980); Louis René Beres, Mimicking Sisyphus: America's Countervailing Nuclear Strategy (Lexington, Mass., Lexington Books, 1983); Louis René Beres, Reason and Realpolitik: U.S. Foreign Policy and World Order (Lexington, Mass., Lexington Books, 1984); Louis René Beres, Security or Armageddon: Israel's Nuclear Strategy (Lexington, Mass., Lexington Books, 1986); and Louis René Beres, Surviving Amid Chaos: Israel's Nuclear Strategy (Rowman & Littlefield, 2016; 2nd ed., 2018).
[2] Hobbes argued convincingly that the international state of nature is "less intolerable" than that same condition among individuals in nature because, in the latter, the "weakest has strength enough to kill the strongest." Significantly, with the spread of nuclear weapons, this difference is disappearing. Interestingly, in the pre-nuclear age, jurist Samuel Pufendorf, like Hobbes, was persuaded that the state of nations "…lacks those inconveniences which are attendant upon a pure state of nature…." Similarly, Spinoza suggested that "…a commonwealth can guard itself against being subjugated by another, as a man in the state of nature cannot do." (See: Louis René Beres, The Management of World Power: A Theoretical Analysis, University of Denver, Monograph Series in World Affairs, Vol. 10, No.3., 1972-73, p. 65.)
[3] See Louis René Beres, "The Killing of Osama Bin Laden," Crimes of War, Crimes of War Project, August 2011, http://www.crimesofwar.org/commentary/the-killing-of-osama-bin-laden/; Louis René Beres, "Assassinating Terrorist Leaders: A Matter of International Law," OUP Blog, Oxford University Press, May 4, 2011; and Louis René Beres, "After Osama Bin Laden: Assassination, Terrorism, War, and International Law," Case Western Reserve Journal of International Law, 44 Case W. Res, J. Int'l 93 (2011).
[4] Although "assassination" and "targeted killing" are often used interchangeably, there are meaningfully core distinctions to be made. Using the precise scholarly criteria offered by Amos Guiora, an assassination is always an expressly political killing that involves treachery or perfidy, and is not directed toward any suspected terrorist. A targeted killing, on the other hand, is a violent and person-specific expression of preemptive self-defense, and is always oriented to preventing some future act of terrorism. Always, inter alia, the targeted individual must be presumptively involved in the planning and execution of new terrorist assaults. See Amos. Guiora, Legitimate Target: A Criteria-Based Approach to Targeted Killing (New York, Oxford University Press, 2013).
[5] In the U.S. Constitution, Amendments IV, V, VI and VIII comprise a "Bill of Rights" for accused persons, and the phrase "due process of law" derives from Chapter 29 of Magna Carta (1215), wherein the King promises that "no free man (nullus liber homo) shall be taken or imprisoned or deprived of his freehold or his liberties or free customs, or outlawed or exiled, or in any manner destroyed, nor shall we come upon him or send against him, except by a legal judgment of his peers or by the law of the land (per legem terrae)." See Coke, Institutes, Part 2: 50-51, 1669; cited by E.S. Corwin, The Constitution and What It Means Today (New York: Atheneum, 1963): 217.
[6] In this connection, it was surely not in overall US security interests for the American president to comment publicly about al-Baghdadi that he "died like a dog….whimpering….like a coward." Such inflammatory language was gratuitous at best, and could plausibly even incentivize future anti-American terrorism from various ISIS-related groups. Moreover, the language must assuredly have been invented by Trump.
[7] Here we must recall that criminal responsibility of leaders under international law is not limited to direct personal action nor is it limited by official position. On the principle of command responsibility, or respondeat superior, see: In re Yamashita, 327 U.S. 1 (1945); The High Command Case (The Trial of Wilhelm von Leeb), 12 Law Reports Of Trials Of War Criminals 1 (United Nations War Crimes Commission Comp., 1949); see Parks, Command Responsibility For War Crimes, 62 MIL.L. REV. 1 (1973); O'Brien, The Law Of War, Command Responsibility And Vietnam, 60 GEO. L.J. 605 (1972); U.S. Dept Of The Army, Army Subject Schedule No. 27 – 1 (Geneva Conventions of 1949 and Hague Convention No. IV of 1907), 10 (1970). The direct individual responsibility of leaders is also unambiguous in view of the London Agreement, which denies defendants the protection of the act of state defense. See AGREEMENT FOR THE PROSECUTION AND PUNISHMENT OF THE MAJOR WAR CRIMINALS OF THE EUROPEAN AXIS, Aug. 8, 1945, 59 Stat. 1544, E.A.S. No. 472, 82 U.N.T.S. 279, art. 7.
[8] See Exec. Order No. 12333, 3 C.F.R. 200 (1988), reprinted in 50 U.S.C. Sec. 401 (1988).
[9] The authoritative sources of international law are listed comprehensively (and can be most conveniently found) at art. 38 of the Statute of the International Court of Justice.
[10] In the words used by the U.S. Supreme Court in The Paquete Habana, "International law is part of our law, and must be ascertained by the courts of justice of appropriate jurisdiction, as often as questions of right depending upon it are duly presented for their determination. For this purpose, where there is no treaty, and no controlling executive or legislative act or judicial decision, resort must be had to the customs and usages of civilized nations." See The Paquete Habana, 175 U.S. 677, 678-79 (1900). See also: The Lola, 175 U.S. 677 (1900); Tel-Oren v. Libyan Arab Republic, 726 F. 2d 774, 781, 788 (D.C. Cir. 1984)(per curiam)(Edwards, J. concurring)(dismissing the action, but making several references to domestic jurisdiction over extraterritorial offenses), cert. denied, 470 U.S. 1003 (1985)("concept of extraordinary judicial jurisdiction over acts in violation of significant international standards…embodied in the principle of `universal violations of international law.'").
[11] After the seventeenth century (1648) Peace of Westphalia, which ended the Thirty Years' War and created the present conflictual system of independent states. See: Treaty of Peace of Munster, Oct. 1648, 1 Consol. T.S. 271; Treaty of Peace of Osnabruck, Oct. 1648, 1, Consol. T.S. 119. Together, these two agreements comprise the Peace of Westphalia. Thomas Hobbes' Leviathan was first published in 1651, just three years after the Peace of Westphalia. It is at Chapter XIII that Hobbes famously references the "state of nature" as an anarchic situation characterized by "continuall feare; and danger of violent death…."
[12] Nullum crimen sine poena is the principle that distinguishes between criminal and civil law. Without punishment there can be no distinction between a penal statute and any other statute. (See Redding v. State, 85 N.W. 2d 647, 652; Neb. 1957)(concluding that a criminal statute without a penalty clause is of no force and effect). The earliest statements of Nullum crimen sine poena can be found in the Code of Hammurabi (c. 1728-1686 B.C.); the Laws of Eshnunna (c. 2000 B.C.); the even-earlier Code of Ur-Nammu (c. 2100 B.C.) and of course the Lex Talionis or law of exact retaliation presented in three separate passages of the Jewish Torah or biblical Pentateuch. At Nuremberg, the words used by the Court, "So far from it being unjust to punish him, it would be unjust if his wrong were allowed to go unpunished," represented an unambiguous reaffirmation of Nullum crimen sine poena. For the Court statement, see: A.P. d'Entreves, NATURAL LAW (London: Hutchinson University Library, 1964), p. 110.
[13] The extradite or prosecute formula of international criminal law is deducible from Nullum crimen sine poena. Existing since antiquity, it is an expectation with roots in both natural law (especially Jean Bodin, Hugo Grotius, and Emmerich de Vattel) and in positive law. See also: Resolution on Principles of International Cooperation in the Detection, Arrest, Extradition and Punishment of Persons Guilty of War Crimes and Crimes Against Humanity, G.A. Res. 3074, 28 U.N. GAOR, Supp. No.30 at 78, U.N. Doc. A/9030, 1973; G.A. Res. 2840, 26 U.N. GAOR Supp. No. 29 at 88, U.N. Doc. A/8429, 1971; G.A. Res. 96, U.N. Doc. A/64 at 188, 1946; Convention on the Non-Applicability of Statutory Limitations to War Crimes and Crimes Against Humanity, adopted and opened for signature, ratification and accession by General Assembly Resolution 2391 (XXIII) of 26 November 1968, entered into force, 11 November 1970.
[14] Article 38(1)(b) of the Statute of the International Court of Justice describes international custom as "evidence of a general practice accepted as law." 59 Stat. 1031, T.S. No. 993 (June 26, 1945). Norms of customary international law bind all states irrespective of whether a State has ratified the pertinent codifying instrument or convention. International law compartmentalizes apparently identical rights and obligations arising both out of customary law and treaty law. "Even if two norms belonging to two sources of international law appear identical in content, and even if the states in question are bound by these rules both on the level of treaty-law and on that of customary international law, these norms retain a separate existence." See Military and Paramilitary Activities (Nicaragua v. U.S.), 1986 I.C.J. Rep. 14, para. 178 (June 27).
[15] .On the concept of "common enemy of mankind," see: Robert Alfert Jr., "Hostes Humani Generis: An Expanded Notion of U.S. Counterterrorist Legislation," EMORY INTERNATIONAL LAW REVIEW, Vol. 6, No. 1, Spring 1992, pp. 171-214.
Russia's Ambivalent Position in International Law: A Civilizational Narrative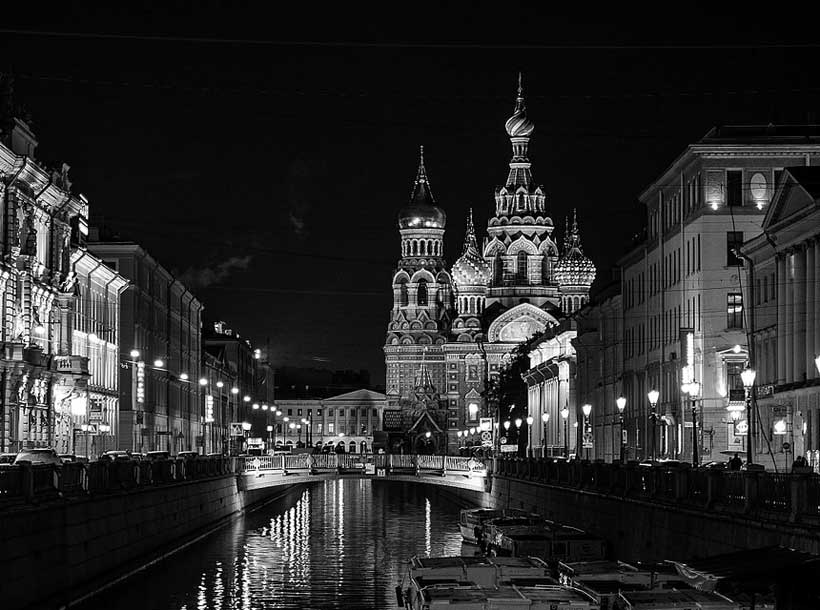 Russia's unique geographic position and its own diverse culture twisted with Euro-Asian values have placed Russia as a country with a blend of civilizational values. Perhaps, the obvious question that one can raise is the exact validity of a civilizational perspective on deciding the international image of a country. In such a context the civilizational legacy embedded upon Russia throughout its history should be taken into consideration as the most pivotal fact in carving its global role. In particular, its history stemming from Orthodox roots that appreciated the centrality of the ruler and legitimacy of authority has always been Russia's guiding points in its history. The values which are predominantly important to Western democracies such as individual liberty, freedom of expression and personal space have always been regarded with a sense of skepticism in Russia. Nevertheless, it was not because Russia does not value the liberty or human freedom, but it is important to understand Russia's approach human rights, international law and many other global political practices have been born out of Russia's civilizational uniqueness.
Especially, the Russian approach to international law and its existing anomalies with the Western notion of international legal standards is an interesting topic regardless of complex nature. The twisted geographic position that paved the path to create Russia a civilization thrived between Europe and Asia is a notable factor which kept Russia aloof from the political developments took place in Latin Europe. It is not an exaggeration to say that Russia was not touched by the effects of Westphalia till Peter the Great exposed Russia to Europe and the famous jurist of his court Peter Shafirov codified the first international legal text in Russian empire. However, the international legal scholarship and Russia's role in European international law making such as Hague conferences 1899 and 1905 were completely uprooted by the events that took place in 1917. The state emerged in the aftermath of Bolshevik revolution was grounded on Marxian Leninist ideology which inherently rejected the faith in international law as an oppressive tool operated by capitalist states. However, the reluctance of admitting the universality of international law and its norms were withered away during the Stalinist period with the emergence of new jurisprudential school that accepted the applicability of international law in world socialist cause. As an example Soviet jurist Grigori Tunkin advocated for the peaceful co-existence of states through international law.
However, Russia and its juristic approach to international law have always taken rather ambivalent position regardless of its time space. Since the imperial Tsarist regime to the Soviet era, Russian had shown their civilizational uniqueness in adhering to international law. Many anticipated with some sanguine hopes Russia would return to Europe after the collapse of their communist empire and this hope was fuelled by sense of optimism shown by Boris Yeltsin when Russia officially joined European Court of Human Rights in 1998. Many pundits described it as an act symbolizing Russia's yearn to embrace European values as she did under Peter in 18th century. Nevertheless, Russian position of international law in Post-Soviet space did not entirely transform into a lenient one. Especially, the crisis erupted after annexation of Crimea and the constant reports on human rights abuses have raised a big question mark before international legal practice in contemporary Russia. It seems to indicate that Russia's historical uniqueness of being away from Latin Europe still shapes its legal thinking. For instance, Russia's denial of admitting individuals as a subject of international law stands as a pivotal feature in post-Soviet confrontation with western international law. The abundant attention upon state sovereignty over any other rights has not been forsaken in post-Soviet era and perhaps in examining Russia's role in the aftermath of Crimean crisis that one can regard Russia has fervently deviated from European liberal values. President Putin's remarks at Federal Assembly in 2002 on upholding its state supremacy can be regarded as Russia's state policy on maintain their vastness as it was preserved under Tsars and Communists unchanged. In addressing the Federal Assembly in 2002, President Putin said "All our historical experience testifies: such a country as Russia many live and develop in the existing borders only if it is a powerful state. Maintenance of the state in a vast space, preservation of the unique community of the people while keeping strong positions of the country in the world-that is not only enormous work"
Above mentioned statement made by Putin in 2002 aptly convinces why Russia is heavily concerned about her territorial sovereignty while keeping low enthusiasm over issues such as individual rights, human rights. The civilizational difference between Russia and the West has become double edged sword as Russia's real civilizational position in international law appears ambiguous. In fact, we cannot entirely exclude Russia from European civilization and its intellectual influences, but in the same time the space to locate Russia in Asiatic geo political space gives less significant factors. This twisted dilemma has perhaps sharpened Russia as a unique civilization and the sui generis practice Russia upholds in international law can be regarded as an offshoot of this civilizational uniqueness. The argument I illustrated above regarding the reluctance of Russia throughout its history in denying to accept individuals as subjects of international law shows the country's dogmatic views inevitably clashing with Western values and ironically this position has undergone some less changes in the annals of history since Tsarist regime to present Russian federation.
During the period of Soviet Union that any effort to uplift individual rights or admitting individuals as subjects of international law got nipped in the bud with vehement opposition of Soviet jurists. Soviet opposition pointed out brining individuals as a subject of international law would lead to undermine state sovereignty and propagate western liberal values. However, the stanch state centrism prevails in Russian international law scholarship even after the fall of communism convinces the continuity of Soviet tradition as an inherent part of modern Russian international law.
In seeking the civilizational roots of the Russian approach to international law, we need to further investigate the puzzling debate remains unanswered about Russia's destined position in civilizational order. Contemporary Russia keeps one foot in European space and its institutional legacies reminding of Peter's Europeanization, but simultaneously it keeps other foot in its unique civilization as a critique of European liberal values. The old aged antagonism between Orthodox Russia and Latin Europe seems to have resurrected from a different way as Russia still adheres to its Muscovy tradition of orthodoxy while Europe reciprocates it with a sense of scepticism. It is a fact and not even a conjuncture that notion of civilization has solidly made some strong impacts in Russia's attitude to international law.
The Exclusive Maritime Economic Zones in the Mediterranean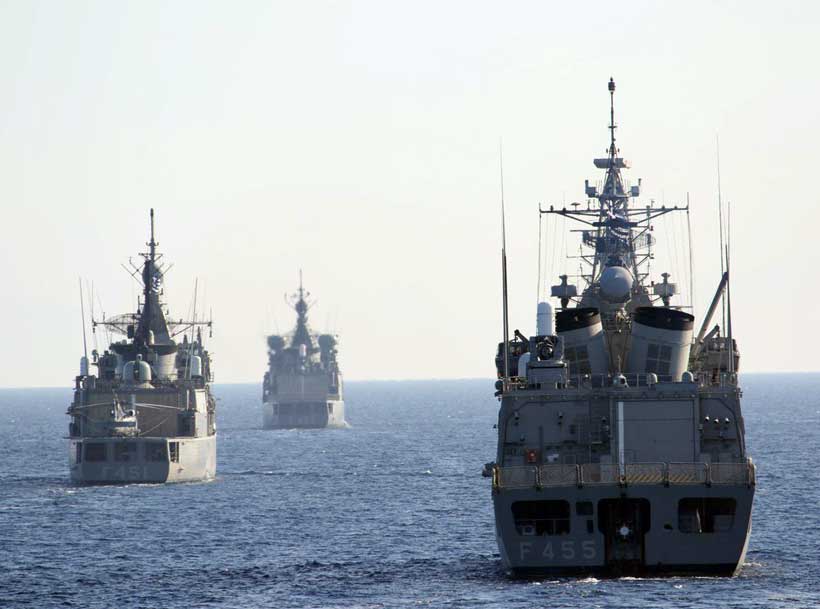 Nowadays all coastal countries are taking action at maritime level by creating Exclusive Economic Zones (EEZs) and this happens also in the already crowded Mediterranean, thus redesigning power projections, possible future agreements and future alliances.
It is Turkey, however, which has currently allied with al-Sarraj's Tripolitania to avoid the harsh conditions that Cyprus and Greece have long imposed on its EEZ.
In principle, Turkey wants economic equality in Cyprus between the two ethnic groups, namely the Greek and the Turkish ones.
Therefore it forces -often manu militari – the external exploration ships to move away from the Cypriot sea, which is an excellent future extraction area.
Turkey's idea – which has so far proved effective – serves to separate the Greek contact and continuity with the neighbouring maritime areas of Cyprus and Egypt, so as to avoid the Greek control of the EastMed gas pipeline and hence break the continuity line between Southern Europe and Africa, which is needed mainly by Italy.
It is useless to resort to more or less universal lawyers and courts of justice. We need to "carry the sword", as Our Lord Jesus Christ also advises.
The new Turkish EEZ stretches from the Kas-Marmaris line, on the edge of the Kastellorizo island to the south of Crete, with a triangle that enters the maritime area between the EEZs of Greece, Cyprus and Egypt.
Clearly the aim is to isolate the Greek EEZ from the Cypriot and East and South Mediterranean ones, which have already been classified as particularly rich in oil and gas.
So far Turkey has not specified the precise geographical and geo-mathematical boundaries of its new EEZ, but Egypt has also dismissed it as "illegal" and Greece has branded it as "absurd".
A possible strategic calculation is what makes us think that Turkey still regards al-Sarraj in Tripolitania as a card to play for a possible future victory against Khalifa Haftar. It is likely, however, that President Erdogan simply considers al-Sarraj the safest card to play anyway, thanks to his Westernist affiliations.
Westerners will not abandon al-Sarraj and his Tripolitania full of jihadists and Muslim Brothers. This is music to Erdogan's ears, since he does not want to be left alone to hold the bag of a failed State, namely Tripolitania.
Either you are smart on your own – and Erdogan certainly is, besides being an expert strategist – or you trust other people's stupidity and, in this case, nothing is better than Westerners' foreign policy.
In principle, however, what is an EEZ? According to the 1982 Convention on the Law of the Sea, which fully entered into force on November 16, 1994, it is the largest sea area – which, however, cannot exceed 200 miles – in which a coastal State exercises its sovereign rights on the body of water for managing natural resources, such as fishing or the extraction of oil, gas or other substances, as well as for the ecological and biological protection of the marine environment. We should not overlook also scientific research into the sea environment, which is currently essential for technological evolution.
Unless otherwise provided for, theEEZ outer limit coincides with that of the continental shelf in which the State under consideration has the right to exploit mineral resources.
In this case, the EEZ may not even be proclaimed officially , but the coastal State has always exclusive and original rights on the continental shelf.
Italy – which is now the country of Farinelli and of the ancient tradition of the castratoopera singers – is also very cautious about the issue of the Turkish-Libyan EEZ. However, at the Cairo Summit held on January 8 last, Italy declared null and void the claims of Turkey and Tripolitania to oppose the claims of Greece, Cyprus and France.
As to Tripoli alone, however, an EEZ has already existed since 2009.
It unilaterally incorporates the Fisheries Protection Zone, established in 2005, but the Libyan capital of the West, namely Tripoli, has also declared it has held negotiations only with Greece. As Tripoli claims, said negotiations have ended due to the Greek claim to include in its EEZ a small island below Crete, namely Gaudo, which would have changed – to its benefit – the equidistance line between the Greek EEZ and Tripoli's Exclusive Economic Zone.
In the discussion on the Mediterranean EEZs, however, Greece demands a rigid geographical equidistance enhancing its many islands while, currently, in maritime law there is a tendency to use a principle of proportionality between sea surfaces and length of coasts.
Hence Turkey has proposed to Tripoli a new border further north than the one accepted by Greece. This greatly enhances the coasts of Cyrenaica and Anatolia, but severely harms the rights of Crete and the Greek Dodecanese.
Greece, in fact, wants to establish its EEZ not in the Aegean Sea – which would be geographically and politically obvious, although it here clashes with a whole range of conflicting interests of Italy, Cyprus, Turkey, Egypt, Lebanon and Israel – but in the East Mediterranean.
For its Exclusive Economic Zone, Greece has long been seeking agreements with Italy and Albania, but Italy considers only the protection of its fisheries to be a priority, while Albania regards the 2009 Treaty as severely unfair to Albanian maritime interests.
After the harsh darkness of German financial operations against its small economy, Greece is now rebuilding its maritime policy and its modest, but intelligent power projection.
It is by no mere coincidence that Greece immediately wanted to take part in the European Maritime Awareness in the Strait of Hormuz (EMASOH), which would monitor commercial and non-commercial transit in the Strait of Hormuz.
EMASOH is led by France, which now has a close relationship with Greece against Turkey, and sees the participation of Belgium, Denmark, Greece, Italy, Germany, Holland and Portugal.
For the time being Greece has exploited the Cypriot harshness vis-à-vis Turkey, especially by granting exploration permits in areas delimited and bordered by the EEZs of Israel, Egypt and Cyprus.
Turkey strongly challenges this Greek maritime autonomy, supporting the right of the Turkish Cypriot community to collect their share of royalties and, in any case, considering part of the Greek EEZ – the one in which prospections have been authorized – to absolutely belong to Turkey.
The East-Med Gas Forum organized by Cyprus has so far stabilized relations between Crete, Israel and Egypt. The solution reached at the Forum, however, is inevitably written in the sand.
The real problem for Turkey, however, is the route of the new EastMed gas pipeline, which excludes the Turkish territory and part of the European market from the next gas pipeline planned by Turkey together with the Russian Federation.
So far the EU has not shown it accepts the document for the Turkish-Libyan EEZ.
In fact, however, the European Union cannot effectively oppose the Mediterranean countries that want to have a clearly excessive EEZ in relation to their coasts and economic weight.
As mentioned above, Italy has not signed the Memorandum of January 8 last in Cairo.
There are many reasons explaining this attitude: Italy does not like Turkey's excessive autonomy, but it is not even happy with the Greek and Cypriot maritime projects, while France well protects its Total and hence also the agreement between Totaland ENI, between Cyprus and the Lebanese and Egyptian coasts.
Italy's energy policy, which has never viewed the EastMed pipeline favourably, appreciates and enhances instead the Green stream pipeline from the Libyan (and Tunisian) coasts but, on the other hand, does not even effectively protect its own immediate interests in Libya or Tunisia.
The strategic link between Turkey's and Tripoli's policy, however, is based on a proven fact: the strenuous defense by the EU, Great Britain, Israel and the United States of the gas fields identified south and east of Cyprus.
Therefore Turkey must look elsewhere to certify its hegemony over oil and gas, which is a right of passage and not a right of production.
Also Colonel Gaddafi, however, had a very personal and sometimes imaginative idea of international maritime law.
In 1973 the Raìs included the entire Gulf of Sirte in the Libyan inland waters. In 2005 there was the proclamation of the Fishing Protection Zone 62 miles from the coasts of Gaddafi's Jamahiriya. In 2009, however, there was also the new Libyan EEZ which stretched up to "what international law permitted", as the Colonel of Sirte used to say, but it was a rather subjective interpretation of maritime law.
Cyprus, the real punctum dolens of Turkish maritime policy, already established its EEZs with Egypt (in 2003), the Lebanon (in 2007) and Israel (in 2010).
It should be recalled that Turkey has not yet its own EEZ, except for the one defined between Turkey and the Turkish Cypriot Republic, and it accepts the proposal of EEZ with al-Sarraj, while it actively opposes all oil operations in the East of Cyprus.
Greece has always been bound by NATO's obligation not to exacerbate tensions with Turkey. It has therefore stopped the establishment of its own EEZ, but Turkey's activism with Tripoli has changed the situation and hence also Greece's geopolitical choices.
Certainly every State is anyway free to define its own EEZs, but it should ultimately be a right limited by binding international treaties. Currently, however, the legal-practical criteria are clear and sufficiently common: the first principle is geometric equidistance, while the median line is – almost always – the result of a free agreement between the Parties.
Moreover, the classic approach of equidistance was taken for delimiting the Turkish-Libyan EEZ. As mentioned above, a line was drawn from the waters directly behind Kastellorizo up to the Marmaris peninsula just in front of Rhodes, while the Libyan area of this EEZ goes from the geographical border of Cyrenaica with Egypt up to Derna.
The Greek islands, apart from Kharpatos, have been completely neglected by the Turkish EEZ, but certainly Greece cannot and does not want to deal directly with Cyrenaica or Tripoli.
Hence what can be done? Greece could immediately extend its territorial waters – which are currently still limited to 6 miles – to 12 miles. However, also Italy is involved since, following the 1985 decision of the European Court of Justice, it must set up its EEZ. The Court of Justice ruled that, while establishing their EEZs, both Malta and Libya should stop at meridian 15°10′, which is the one where the zone of interest of third countries begins – hence precisely Italy.
Among these issues there is the extension – wanted by the Algerian government – of its EEZ to the Central-Western Sea of Sardinia, overlapping the Italian Ecological Protection Zone and the Italian-Spanish continental shelf.
There is long-standing tension between Spain and Algeria, due to the role of the new post-Franco Spain in the Spanish Sahara and its never denied support to the Frente Polisario y del Rio de Oro, as well as to a vast sequence of old and new conflicts.
The political meaning of the Algerian operation is obvious: as from now Algeria wants to consider itself a frontline State compared to France, which, moreover, has extended its territorial waters up to Ventimiglia and Menton, with an agreement signed secretly in 2015 between Italy and France – an agreement which, strangely enough, grants to France the fishy areas of Cimitero, Fuori Sanremo, Ossobuchi, Vapore and Banco.
"Sanremo's red prawns are a dream", as the Genoese Paolo Conte sang in Genova per noi.
The agreement is not yet operational, but France has already involved the EU for its implementation.
Hence the Italian masochism does not only concern the Libyan coast.
However, there has been a sequence of creations of Mediterranean EEZs. Israel has defined its Exclusive Economic Zone by excluding the sea in front of Gaza, also for obvious security reasons, thus integrating its areas with those of Cyprus and Greece.
This has immediately led to Turkey's reaction and it is well-known that Turkey is now the main point of reference for Hamas, the organization of the Muslim Brotherhood, in the Gaza Strip and in Sinai where Hamas also operates as a thorn in the flesh of the harshest enemy of the Muslim Ikhwan, namely Al Sisi's Egypt.
In February 2018 units of the Turkish Navy blocked – rather harshly – a Saipem ship which was to explore and probably drill an underwater area off Cyprus, where Turkey had unilaterally declared the universal blockade of seabed exploration activities.
Moreover, in October 2019, Turkey started its oil and gas exploration in Block 7, which – as established by the Cypriot government – falls within the joint competence of Total and ENI.
Total – a French company re-founded after the Second World War by the former French intelligence agent Guillermet -was given 20% of the Cypriot Blocks 2 and 9 (the same amount previously held by the Cypriot company Kogas), and 30% of Block 3 – with ENI down to 50% – and also 40% of Block 8, previously totally in ENI's hands.
On the one hand, in June 2018 ENI discovered the large Egyptian underwater field, namely Noor, which is already the most important one in the Mediterranean and could radically change Egypt's economy and power projection.
Hence, on the other hand, Turkey is holding tight the whole underwater oil and gas area of the sea around Cyprus- even extending it to the coasts of Cyrenaica – so as to maintain its status as a global oil hub between East and West and counterbalance the oil expansion of Egypt, Israel, the Greek part of Cyprus and the Lebanon.
As already mentioned, the issue of the Algerian EEZ is particularly interesting, if only our governments had any idea of what the national interest.
It should be recalled that Algeria established its new EEZ on March 20, 2018.
As is well known, the border applies also to the seabed: the Algerian area partly overlaps the Hispanic-Italian continental shelf and the Italian Ecological Protection Zone, to the west of Sardinia, with the Algerian EEZ stretching north-westwards, in the Gulf of Oristano, up to reaching the waters of Portovesme, Sant'Antioco, Carloforte (the area where the best Italian tunafish is produced), Oristano, Bosa and Alghero.
The cusp of the Algerian area (coordinates 40°21'31" N and 06°50'35" E) is about 60 miles from the coast of Sardinia, but 196 miles from the Algerian coast.
The Algerian EEZ replaces the old Fisheries Protection Zone (FPZ) established in 1994, which had a maximum distance of 40 miles from the Algerian coast of Ras Tenes and, as things stand now, seems a clear imitation of the new Turkish-Libyan EEZ – to Italy's detriment, of course.
We should also recall the proposals for maritime expansion by some States in the East. The Levantine Sea is very rich in oil, as well as the Ionian Sea, where Greece is supposed to have designs on its oil and gas.
There is also the sea south of Crete, now seized and requisitioned by Turkey, but also the Adriatic Sea, which is currently exploited for natural gas by Croatia and Montenegro.
The proposal for establishing an Italian EEZ was submitted to the Chamber of Deputies on December 20, 2019, while the proposal for the establishment of a Ministry of the Sea lies idle in the Senate.
Certainly, Turkey has recently granted to al-Sarraj's Libya a very "generous" loan of 2.7 billion US dollars, but – as noted above – Turkey wants to become the one and only energy hub of the whole Mediterranean, both for the lines coming from Russia and the Caucasus and for those originating from the Mare Nostrum.
Blue Stream, South Caucasus Pipeline, Southern Gas Corridor, TANAP and the Turkish Stream are all elements of a future Turkish hegemony in the energy world, which is Erdogan's top priority.
Italy cannot be excluded from all these sectors and, regardless of the government in office, it shall anyway not leave ENI alone and finally conceive an Italian geopolitics in the Mediterranean, which is clearly missing today.
Financial Action Task Force (FATF)
FATF is an independent and inter-governmental organization, which was established in 1989 by G7 countries (UK, France, United States, Germany, Canada, Italy, and Japan) .It is formed by the governments for the governments. This organization develops and promote policies to protect the global financial system against money laundering and terrorist financing and the financing of proliferation of weapons of mass destruction. This organization have total 39 member countries and headquarter is in Paris, France(International Standard/FATF/Combating terrorism, 2012-2019)This organization observing all the countries of the world regarding money laundering, terrorist financing and proliferation of weapons of mass destruction according to its own standards and rules. Whenever a country found involved in one of these type of activities FATF takes very strong steps against that country. FATF have two types of lists, one is "Gray list" and another is "Blacklist". Whenever a country pushed in one of these list so its economy suffer a lot. Now recently Pakistan is in the Gray list. According to Foreign of Pakistan, "Sha Muhammad Qureshi", Pakistan losses annually $10 billion due to its existence in the Gray list. Now Iran and North Korea are in the Black list of FATF. In collaboration with other international stakeholders, the FATF also works to identify the national-level vulnerabilities with the aim of protecting the international finance system from misuse.
Background of the FATF
Related threats to the integrity of the international financial system FATF was established in 1989 by the ministers of its member jurisdiction. The only purpose was to keep and control money laundering, terrorist financing and financing for the weapons of mass destruction. In the early stages FATF was only for the black money-those money which was producing from drugs and other illegal activities then the 9/11 attacks changed its priorities and dimensions. FATF jurisdiction extended over other types of activities also, like Terrorist financing, money laundering and financing for weapon of mass destruction. The threat posed to the banking system, G-7 Heads of the states or government and European commission convened the Task Force from the G-7 member states, the European commission and eight other countries (FATF.org.history, 1989-2019).
Recommendation of FATF
In order to combat money laundering, terrorist financing and financing for weapons of mass destruction FATF have set up a comprehensive recommendations and consistent framework of measures which countries should implement. Every country have diverse legal, administrative and operational frameworks and different financial system and so cannot take all identical measures to counter these threats. The FATF Recommendations, therefore, set an international standards, which countries should implement through measures adapted to their particular circumstances. The FATF Recommendations set out the essential measures that countries should have in place to:
-Identify the risks, and develop policies and domestic coordination;
-Pursue the money laundering, terrorist financing and the financing of proliferation;
-Apply preventive measures for the financial sector and other designated sectors;
-Establish powers and responsibilities for the competent authorities ( e.g., investigative, law enforcement and supervisory authorities ) and other institutions measures;
-Enhance the transparency and availability of beneficial ownership information of legal persons and arrangements; and
-Facilitate international cooperation.
Pakistan on FATF Gray List
The international watchdog against money laundering and financing of terrorism, the "Financial Action Task Force" has put Pakistan on a list of "jurisdiction with strategic deficiencies", also known as the gray-list. The Financial Action Task Force has decided in principle that Pakistan will remain on its gray list till next February and directed Islamabad to take 'extra measures' for complete elimination of terror financing and money laundering. The reason is according to "FATF" Pakistan have structural deficiencies in anti-money laundering (AML) and combating financing of terrorism. There are also countries in the FATF's gray-list: Ethiopia, Serbia, Sir Lanka, Syria, Trinidad, and Tobago, Tunisia and Yemen. This is not the first time Pakistan has found itself on one of FATF's list- the country was there in 2008 and from 2012 to 2015 and now again in 2018 (Khan, 2019).
It is "highly probable" that Pakistan will be formally black listed by global terror funding and money laundering watchdog FATF if it does not swiftly act against terror funding by February 2020. The Paris based FATF took the decision after its five day plenary, which concluded in the French capital.
"FATF" Implications on Pakistan
Financial Action Task Force (FATF) may put at risk the impending $6 billion IMF bailout- because this organization have very strong coordination with the economic institution like, IMF, World Bank etc. whenever a country don't comply and don't take cautious and precious steps regarding terrorist financing, money laundering and financing for weapons of mass destruction according to the FATF recommendations and FATF international standards so that country could involve in economic difficulties. The same case is with Pakistan, Iran, North Korea, Sri Lanka, Ethiopia, Serbia etc (Dhawan, jun 20, 2019).
Pakistan would get loans costlier, with higher interest and with strict conditions. Because "FATF" have very strong coordination with other Economic institutions, they tell them that this country is not safe for loans. May be your loans go in the wrong hands. Whenever a trust-deficit creates between the FATF and a country that's creates a lot of economic problems to that country. This is the institution that give advises and recommendations to other economic institutions regarding a country economic situation and circumstances. This is very influential inter-governmental organization.
When a country come in "FATF" gray list that country couldn't take loans easily, the rating and borrowing capacity goes down. The most important thing that investors don't come to that country which happens in "FATF" gray list. Those countries if want international transactions it takes long time and scrutiny also increase and it does business loss. According to Foreign Minister of Pakistan "Sha Muhammad Qureshi" that due to the existence of Pakistan in gray list of "FATF" Pakistan annually loses $6 billion.
There is also another list with "FATF" that is called "Blacklist", this very crucial and danger list. If Pakistan were pushed in the Blacklist so the $6 billion "IMF" bailout package would be cancelled and the government of Pakistan would more suffer from economic problems and will get corner on international level. With this inflation would increase, unemployment etc. The proposal was put by the United State of States of America, UK, and France against Pakistan. They claimed that Pakistan should put in the FATF blacklist but so far they didn't succeed because of Turkey, and Malaysia support in the voting the request was rejected.