"For By Wise Counsel, Thou Shalt Make Thy War."-Proverbs, 24 (6)
Under the protective tutelage of an American president, any American president, "We the People" should expect reasonable levels of safety in world politics. At a minimum, we should be able to assume that wide and predictably capable circles of public authority remain ready to thwart terrorist attacks. Most urgently, of course, such assurances should apply with special clarity to mega-terrorist attacks.
Always.
By definition, such mega or WMD aggressions would involve chemical, biological or nuclear elements.[1]
Here, there are both legal and operational issues to be considered. In terms of United States law, the authoritative roots of any such presumptive assurances go back to Roman statesman Cicero ("The safety of the people shall be the highest law.") and to seventeenth century English philosopher, Thomas Hobbes. [2] Though plainly unfamiliar to America's current president, Hobbes' Leviathan was central to the education of Thomas Jefferson and other Founders.
Notwithstanding far greater difficulties of literary access and convenience in the eighteenth century, the author of America's Declaration was impressively well read. He cared, really cared, about serious and dignified learning. In stark contrast to Donald J. Trump's current inversion of US policy-making priorities, which center on one conspicuous sort or other of "branding," Jefferson believed in the primacy of intellectual "preparation."
Expressly.
For Jefferson, erudition maintained an intrinsically serious meaning. It was never something to be used or exploited solely for private embellishment or public adornment.
For the nation's third president, diplomacy and strategic bargaining were analytic responsibilities. Accordingly, they were always about variously disciplined calculations. They were never merely about shallow bluster or feigned "attitude."
Looking ahead to continuously effective US counterterrorist preparations, America's national security establishment must remain ready for absolutely all contingencies. This needed preparedness includes building the conceptual foundations for any future Abu Bakr al-Baghdadi or Osama Bin-Laden "elimination-type" operations.[3] During the Obama years, one major targeted killing of a Jihadist terrorist was the September 2011 US drone-assassination of Anwar al -Awlaki in Yemen.[4] That case was notably "special" in one frequently overlooked aspect: The Jihadist al-Awlaki was born in New Mexico, and was ipso facto a US citizen.
Despite the US Constitution's Fifth Amendment protections concerning "due process,"[5] al-Awlaki's targeted killing represented a tactical option that could sometime need to be repeated.
There are other pertinent concerns. Regardless of clearly valid issues concerning legal permissibility, it is by no means certain that targeting terrorist leaders will prove continuously useful to supporting US national security objectives. What this means, in brief, is that the virulence and capacity of any relevant anti-American or anti-Western ideology (especially a Jihadist-type ideology) might not be removed or even meaningfully blunted by designated terrorist assassinations.
It is even conceivable, in these more-or-less singular matters, that the net security effect of any such "removal" could be markedly negative rather than reassuringly "cost effective."
As a timely example, the recent elimination of al-Baghdadi could quickly or eventually bring to power in ISIS an even more capable and violent terrorist adversary. What then? In such an unexpected eventuality, the killing of al-Baghdadi will have produced various short-term political benefits for US President Donald Trump, but only at a significantly unacceptable national security cost.[6]
There is more. For the United States, corollary legal issues must never be ignored. In relevant jurisprudential terms, we must already inquire: What explicit legal guidelines should we Americans expect our leadership to follow? To respond properly (among several other related and also intersecting concerns), Mr. Trump and his counselors would then need to ask: "Is it sufficiently legal to target and kill recognizable terrorists if verifiable linkages between prospective targets and discernible attack intentions can be reliably documented?"
To properly answer this fundamental or core question, it will first be necessary for Mr. Trump's relevant national security officials to ask whether a proposed terrorist killing plan would be gainfully preemptive or just narrowly retributive. If the latter, a judgment wherein national self-defense was not in any way the genuinely underlying action-rationale, authoritative determinations of legality could become more and more problematic.[7]
On occasion, matters could get even more complicated. After all, assassination is explicitly prohibited by US law.[8] It is also generally a crime under international law, which, though not widely understood,[9] remains a legitimate and integral part of American domestic law.[10] Still, at least in certain more-or-less residual circumstances, the targeted killing of Jihadist terrorist leaders could be correctly excluded from certain ordinarily prohibited behaviors. Here, such peremptorily protective actions could be defended as a fully permissible expression of national law-enforcement.
A similar defense might sometimes be applied to the considered killing of terrorist "rank-and-file," especially where such selective lethality had already become part of an ongoing pattern of US counter-terrorism. Earlier, the United States had widened the scope of permissible terrorist targeting in parts of Iraq, Afghanistan and Syria. In part, at least, such a widened operational arc of permissibility – one which now modifies the more stringent prior rules of engagement that had once required specific human target identifications – has been an inevitable byproduct of continuously developing technologies.
Most obvious among these emergent technologies is the growing US reliance upon drone-based assassinations, and also on other related forms of long-range or long-distance killing.
In the best of all possible worlds, there would be no need for any such decentralized or "vigilante" expressions of international justice. But we don't yet live in such an ideal world. Instead, enduring uneasily in our present and still-broadly anarchic legal order – a context that we international law professors usually prefer to call "Westphalian"[11] – the only real alternative to precise self-defense actions against terrorists is likely to be certain steadily worsening "in-theatre" instabilities.
Ultimately, such expanding hyper-instabilities could include more flagrant and consequential escalations of Jihadist terror-violence. Such escalations could be unaffected or encouraged by future US targeted killings. This is to be expected even where "retributive justice" appeared as both reasonable and legal.
At some indeterminable point, terror-violence escalations could lead to major or even unprecedented instances of chemical, biological or nuclear attack. Plausibly, these attacks might be undertaken by assorted sub-state adversaries or instead, by particular "hybrid" combinations of state and sub-state foes.
At the most basic level of any such issues and calculations, the very idea of assassination or targeted killing as remediation could seem paradoxical, almost an oxymoron. Seemingly, at least, this understandably objectionable idea must preclude the input of all the more usual "due processes of law" consideration. Yet, since the current or "Westphalian" state system's original inception in the seventeenth century, international relations have never been governable by the same civil protections that are potentially available within democratic states.
In this persistently anarchic and prospectively chaotic world legal system, one which still lacks any duly-constituted and effective supra-national authority, assorted Jihadist leaders (ISIS, Hamas, Hezbollah, Islamic Jihad, al-Qaeda, etc) are already responsible for the mass killing of noncombatant men, women, and children of different nationalities. It follows, in at least some still-imaginable circumstances, that where such leaders are not suitably "terminated" by the United States or by any of America's key allies (e.g., Israel, in the tumultuous Middle East), incrementally egregious terror crimes could continue to multiply and also to remain unpunished.
Jurisprudentially, at least, any such predictable de facto impunity would be inconsistent with the universal legal obligation to punish international crimes, a jus cogens or peremptory obligation reaffirmed at the original 1945-46 Nuremberg Tribunal and subsequently in the 1946 and 1950 Nuremberg Principles.
More formally, this lex talionis obligation, which comes to us from both ancient Roman law and the Hebrew Bible, is known correctly as Nullum crimen sine poena, or "No crime without a punishment."[12]
Inevitably, complex considerations of law and tactics must inter-penetrate. In this particular connection, the glaring indiscriminacy of most jihadist operations is rarely if ever the result of enemy inadvertence. Rather, it is typically the intentional outcome of violent terrorist inclinations, unambiguously murderous ideals that lay deeply embedded in the Jihadist terrorist leader's operative view of insurgency.
For Jihadists, there can never be any meaningful distinction between civilians and non-civilians, between innocents and non-innocents. For these active or latent terrorist murderers, all that really matters are certain unassailably immutable distinctions distinguishing between Muslims, "apostates" and "unbelievers."
As for the apostates and unbelievers, it is all quite simple. Their lives, believe the Jihadists, have literally no value. Prima facie, that is, they have no immunizing sanctity.
In law, recalling Cicero, every government has both the right and the obligation to protect its citizens against external harms. In certain circumstances, this coincident right and obligation may extend derivatively to targeted killing. Actually, this point has long been understood (though also sometimes abused) in Washington, where every president in recent memory has given nodding or direct approval to "high value" assassination/targeted killing operations.
Certifiably, assassination is generally a tangible crime under international law. But in our essentially decentralized system of world law, self-help by individual states still remains altogether necessary, and is more-then-occasionally the only tangible alternative to suffering terrorist crimes. In the absence of particular targeted killings, terrorists could continue to create havoc against defenseless civilians almost anywhere, and do so with more-or-less complete impunity.
A very specific difficulty here is this: Jihadist terror criminals are usually immune to the more orthodox legal expectations of extradition and prosecution (Aut dedere, aut judicare).[13] This is not to suggest that the targeted assassination of terrorists will always "work" in tactical terms – indeed, there is literally nothing to support the logic of any such suggestion – but only that disallowing such targeted killing ex ante could not be operationally gainful or legally just.
In principle, if carried out with aptly due regard for pertinent "rules," assassinating terrorist leaders could remain suitably consistent with the ancient legal principle of Nullum crimen sine poena, "No crime without a punishment." Earlier, this original principle of justice had been cited as a dominant jurisprudential rationale for both the Tokyo and Nuremberg war crime tribunals. It was subsequently incorporated into customary international law, an authoritative legal source identified inter alia at Article 38 of the Statute of the International Court of Justice.[14]
By both the codified and customary standards of contemporary international law, all terrorists are Hostes humani generis, or "Common enemies of humankind."[15] In the fashion of pirates, who were to be hanged by the first persons into whose hands they fell, terrorists are considered international outlaws who fall within the scope of "universal jurisdiction." But choosing precisely which terrorists ought to be targeted remains a largely ideological rather than jurisprudential matter.
Logically, in some current circumstances, tyrannicide could be seen as the "flip side" of American counter-terrorism. Historically, limited support for expressing assassination as a form of tyrannicide is not hard to discover. It can be found, for example, in the classical philosophical writings of Aristotle and Plutarch as well as Cicero.
Overall, in his consideration of assassination or targeted-killing as counter-terrorism, President Donald Trump (or more realistically his designated counselors) should consider the clarifying position of Swiss scholar Emmerich de Vattel in his most famous work, The Law of Nations, or the Principles of Natural Law (1758): "The safest plan is to prevent evil where that is possible. A Nation has the right to resist the injury another seeks to inflict upon it, and to use force and every other just means of resistance against the aggressor."
Earlier, a similar view had been presented by Samuel Pufendorf in his seminal text, On the Duty of Man and Citizen According to Natural Law (1682): "Where it is quite clear that he is engaged in planning violence against me, even though he has not fully revealed his design, I shall be justified in immediately initiating self-defence by force, and in seizing the initiative against him, while he is still making preparations…..The aggressor will be taken to be the party which first conceived the intention to harm the other….To have the name of defender, it is not necessary to suffer the first blow, or merely to elude and repel the blows aimed at one."
Even earlier, the right of self-defense by forestalling an attack had been established by the foundational Dutch scholar, Hugo Grotius, in Book II of The Law of War and Peace (1625). Recognizing the need for what later jurisprudence would reference as threatening international behavior that is "imminent in point of time" (See The Caroline Case, 1837), Grotius indicated that self-defense must be permitted not only after an attack has already been suffered, but also in advance, wherever "the deed may be anticipated."
Further on, in the same chapter, Grotius summarized : "It be lawful to kill him who is preparing to kill."
Interestingly, Vattel, Pufendorf and Grotius were all taken into primary account by Thomas Jefferson in his critical fashioning of the American Declaration of Independence.
There is more. In all these matters, one must assume rational calculation. If the expected costs of a considered assassination should appear lower than the expected costs of alternative resorts to military force, assassination could emerge as the distinctly gainful and moral choice. However odious it might appear in isolation, assassination or targeted killing in certain circumstances could still represent a security-seeking state's best overall option.
Assassination will always elicit indignation, even by those who could find large-scale warfare appropriate. But the civilizational promise of some more genuinely centralized worldwide security is far from being realized, and existentially imperiled states could sometime still need to confront critical choices between employing assassination in measurably limited circumstances or renouncing such tactics at the foreseeable expense of national survival. In facing such inherently difficult choices, these states will inevitably discover that all viable alternatives to the assassination option could also include large-scale violence, and these these alternatives are apt to exact a substantially larger toll in human life and suffering.
Naturally, in a presumptively better world than this one, assassination could have no defensible place as counterterrorism, either as a preemptive measure or ex post facto, that is, as a permissible retribution. But, as if anyone should still need a reminder, we do not yet live in the best of all possible worlds, and the obviously negative aspects of targeted killing should never be evaluated apart from the foreseeable costs of other still-available options. More precisely, such aspects should always be closely compared to what could reasonably be expected of plausible alternative choices.
International law is not a suicide pact. Ubi cessat remedium ordinarium, ibi decurritur ad extraordinarium; "Where the ordinary remedy fails, recourse must be had to an extraordinary one."
President Trump is correctly expected to comply with the rules and procedures of humanitarian international law; yet, he must also continue to bear in mind that Jihadist enemies will remain unaffected by these or any other jurisprudential expectations. Assassination and other still broader forms of preemption may sometimes be not only allowable under binding international law, but also indispensable. Conversely, there are occasions when strategies of assassination or targeted killing could be determinedly legal but remain operationally ineffectual.
Now, recalling the close connections between international law and US law – connections that extend to direct and literal forms of legal "incorporation" – an American president can never choose to dismiss the law of war on grounds that it is "merely" international. Always, President Trump should consider aptly decipherable connections between assassination, counter-terrorism and United States Constitutional Law. Unexpectedly or not, the targeted killing of Anwar al-Awlaki had been approved by US President Barack Obama and also by a secret committee of advisors allegedly based within the US Department of Justice.
Under US law, we are now bound to inquire, should an American president ever be authorized to order the extra-judicial killing of a United States citizen – even one deemed an "enemy combatant" – without any at least perfunctory reference to "due process of law?" On its face, any affirmative response to this necessary query would be difficult to defend under the US Constitution.
Of necessity, such presidential approval would need to be based upon a reasonably presumed high urgency of terror threat posed by the prospective victim. Any such "authorized" targeted killing of US citizens would express a potentially irremediable tension between theoretically indissoluble individual citizen rights and the increasingly peremptory requirements of national public safety.
Always, US policy on assassination or targeted killing will have to reflect a very delicate balance. Most important, in any such equilibrating calculation, will be the protection of civilian populations from Jihadist terror-inflicted harms. In those fearful circumstances where such harms would involve unconventional weapons of any sort – chemical, biological or nuclear – the legal propriety of targeting Jihadist terrorists could become patently obvious and also "beyond reasonable doubt."
Nonetheless, such proper legal assessments ought never be undertaken apart from various corresponding operational expectations. This means, inter alia, that before any "extraordinary remedies" should be applied, those presumptive remedies should appear to be not only legal, but also tactically and strategically sound. In this connection, it would make elementary good sense to extrapolate from classical Prussian strategist's Carl von Clausewitz's enduring mantra in On War.
Assassination, like war, should always be "…a continuation of political relations by other means."
More specifically, the targeted killing of terrorist leaders should always be assessed against a determinable and pre-existing "political object."
In the absence of tangible "congruence" in any such assessment, there could be no valid reason to proceed with a considered force-based operation. This is the case even where the contemplated targeting would be presumptively lawful and/or where it could expect to produce positive military outcomes.
In his Utopia, published in 1516, Thomas More offered a curious but clarifying juxtaposition of foreign policy stratagems and objectives. Although the Utopians are expected to be generous toward other states, they also offer (in Book II) tangible rewards for the assassination of enemy leaders. This is not because Thomas More wished in any way to appear barbarous, but because he was a fully realistic "utopian." Sharing with St. Augustine (whose City of God had been the subject of More's 1501 lectures) a fundamentally dark assessment of human political arrangements, he constructed a "lesser evil" philosophy that favored a distinctly pragmatic and still plausible kind of morality.
Inter alia, Sir Thomas More understood that the truly tragic element of politics is constituted of certain conscious choices of evil for the sake of a greater good. With regard to our ongoing scholarly investigation of US national security and counter-terrorism,, this suggests that assassination must always remain disagreeable in the "best of all possible worlds" (for example, the Leibnizian world satirized by Voltaire in Candide), but that it may also represent a necessary expedient in a world that must remain irremediably imperfect. In any event, these are matters that need to be treated in broadly intellectual and historical terms, and not as seat-of-the-pants decisions based on momentary presidential whim or embarrassingly empty witticisms.

---
[1] On the plausible consequences of a full-scale nuclear war, by this author, see: Louis René Beres, Apocalypse: Nuclear Catastrophe in World Politics (Chicago: University of Chicago Press, 1980); Louis René Beres, Mimicking Sisyphus: America's Countervailing Nuclear Strategy (Lexington, Mass., Lexington Books, 1983); Louis René Beres, Reason and Realpolitik: U.S. Foreign Policy and World Order (Lexington, Mass., Lexington Books, 1984); Louis René Beres, Security or Armageddon: Israel's Nuclear Strategy (Lexington, Mass., Lexington Books, 1986); and Louis René Beres, Surviving Amid Chaos: Israel's Nuclear Strategy (Rowman & Littlefield, 2016; 2nd ed., 2018).
[2] Hobbes argued convincingly that the international state of nature is "less intolerable" than that same condition among individuals in nature because, in the latter, the "weakest has strength enough to kill the strongest." Significantly, with the spread of nuclear weapons, this difference is disappearing. Interestingly, in the pre-nuclear age, jurist Samuel Pufendorf, like Hobbes, was persuaded that the state of nations "…lacks those inconveniences which are attendant upon a pure state of nature…." Similarly, Spinoza suggested that "…a commonwealth can guard itself against being subjugated by another, as a man in the state of nature cannot do." (See: Louis René Beres, The Management of World Power: A Theoretical Analysis, University of Denver, Monograph Series in World Affairs, Vol. 10, No.3., 1972-73, p. 65.)
[3] See Louis René Beres, "The Killing of Osama Bin Laden," Crimes of War, Crimes of War Project, August 2011, http://www.crimesofwar.org/commentary/the-killing-of-osama-bin-laden/; Louis René Beres, "Assassinating Terrorist Leaders: A Matter of International Law," OUP Blog, Oxford University Press, May 4, 2011; and Louis René Beres, "After Osama Bin Laden: Assassination, Terrorism, War, and International Law," Case Western Reserve Journal of International Law, 44 Case W. Res, J. Int'l 93 (2011).
[4] Although "assassination" and "targeted killing" are often used interchangeably, there are meaningfully core distinctions to be made. Using the precise scholarly criteria offered by Amos Guiora, an assassination is always an expressly political killing that involves treachery or perfidy, and is not directed toward any suspected terrorist. A targeted killing, on the other hand, is a violent and person-specific expression of preemptive self-defense, and is always oriented to preventing some future act of terrorism. Always, inter alia, the targeted individual must be presumptively involved in the planning and execution of new terrorist assaults. See Amos. Guiora, Legitimate Target: A Criteria-Based Approach to Targeted Killing (New York, Oxford University Press, 2013).
[5] In the U.S. Constitution, Amendments IV, V, VI and VIII comprise a "Bill of Rights" for accused persons, and the phrase "due process of law" derives from Chapter 29 of Magna Carta (1215), wherein the King promises that "no free man (nullus liber homo) shall be taken or imprisoned or deprived of his freehold or his liberties or free customs, or outlawed or exiled, or in any manner destroyed, nor shall we come upon him or send against him, except by a legal judgment of his peers or by the law of the land (per legem terrae)." See Coke, Institutes, Part 2: 50-51, 1669; cited by E.S. Corwin, The Constitution and What It Means Today (New York: Atheneum, 1963): 217.
[6] In this connection, it was surely not in overall US security interests for the American president to comment publicly about al-Baghdadi that he "died like a dog….whimpering….like a coward." Such inflammatory language was gratuitous at best, and could plausibly even incentivize future anti-American terrorism from various ISIS-related groups. Moreover, the language must assuredly have been invented by Trump.
[7] Here we must recall that criminal responsibility of leaders under international law is not limited to direct personal action nor is it limited by official position. On the principle of command responsibility, or respondeat superior, see: In re Yamashita, 327 U.S. 1 (1945); The High Command Case (The Trial of Wilhelm von Leeb), 12 Law Reports Of Trials Of War Criminals 1 (United Nations War Crimes Commission Comp., 1949); see Parks, Command Responsibility For War Crimes, 62 MIL.L. REV. 1 (1973); O'Brien, The Law Of War, Command Responsibility And Vietnam, 60 GEO. L.J. 605 (1972); U.S. Dept Of The Army, Army Subject Schedule No. 27 – 1 (Geneva Conventions of 1949 and Hague Convention No. IV of 1907), 10 (1970). The direct individual responsibility of leaders is also unambiguous in view of the London Agreement, which denies defendants the protection of the act of state defense. See AGREEMENT FOR THE PROSECUTION AND PUNISHMENT OF THE MAJOR WAR CRIMINALS OF THE EUROPEAN AXIS, Aug. 8, 1945, 59 Stat. 1544, E.A.S. No. 472, 82 U.N.T.S. 279, art. 7.
[8] See Exec. Order No. 12333, 3 C.F.R. 200 (1988), reprinted in 50 U.S.C. Sec. 401 (1988).
[9] The authoritative sources of international law are listed comprehensively (and can be most conveniently found) at art. 38 of the Statute of the International Court of Justice.
[10] In the words used by the U.S. Supreme Court in The Paquete Habana, "International law is part of our law, and must be ascertained by the courts of justice of appropriate jurisdiction, as often as questions of right depending upon it are duly presented for their determination. For this purpose, where there is no treaty, and no controlling executive or legislative act or judicial decision, resort must be had to the customs and usages of civilized nations." See The Paquete Habana, 175 U.S. 677, 678-79 (1900). See also: The Lola, 175 U.S. 677 (1900); Tel-Oren v. Libyan Arab Republic, 726 F. 2d 774, 781, 788 (D.C. Cir. 1984)(per curiam)(Edwards, J. concurring)(dismissing the action, but making several references to domestic jurisdiction over extraterritorial offenses), cert. denied, 470 U.S. 1003 (1985)("concept of extraordinary judicial jurisdiction over acts in violation of significant international standards…embodied in the principle of `universal violations of international law.'").
[11] After the seventeenth century (1648) Peace of Westphalia, which ended the Thirty Years' War and created the present conflictual system of independent states. See: Treaty of Peace of Munster, Oct. 1648, 1 Consol. T.S. 271; Treaty of Peace of Osnabruck, Oct. 1648, 1, Consol. T.S. 119. Together, these two agreements comprise the Peace of Westphalia. Thomas Hobbes' Leviathan was first published in 1651, just three years after the Peace of Westphalia. It is at Chapter XIII that Hobbes famously references the "state of nature" as an anarchic situation characterized by "continuall feare; and danger of violent death…."
[12] Nullum crimen sine poena is the principle that distinguishes between criminal and civil law. Without punishment there can be no distinction between a penal statute and any other statute. (See Redding v. State, 85 N.W. 2d 647, 652; Neb. 1957)(concluding that a criminal statute without a penalty clause is of no force and effect). The earliest statements of Nullum crimen sine poena can be found in the Code of Hammurabi (c. 1728-1686 B.C.); the Laws of Eshnunna (c. 2000 B.C.); the even-earlier Code of Ur-Nammu (c. 2100 B.C.) and of course the Lex Talionis or law of exact retaliation presented in three separate passages of the Jewish Torah or biblical Pentateuch. At Nuremberg, the words used by the Court, "So far from it being unjust to punish him, it would be unjust if his wrong were allowed to go unpunished," represented an unambiguous reaffirmation of Nullum crimen sine poena. For the Court statement, see: A.P. d'Entreves, NATURAL LAW (London: Hutchinson University Library, 1964), p. 110.
[13] The extradite or prosecute formula of international criminal law is deducible from Nullum crimen sine poena. Existing since antiquity, it is an expectation with roots in both natural law (especially Jean Bodin, Hugo Grotius, and Emmerich de Vattel) and in positive law. See also: Resolution on Principles of International Cooperation in the Detection, Arrest, Extradition and Punishment of Persons Guilty of War Crimes and Crimes Against Humanity, G.A. Res. 3074, 28 U.N. GAOR, Supp. No.30 at 78, U.N. Doc. A/9030, 1973; G.A. Res. 2840, 26 U.N. GAOR Supp. No. 29 at 88, U.N. Doc. A/8429, 1971; G.A. Res. 96, U.N. Doc. A/64 at 188, 1946; Convention on the Non-Applicability of Statutory Limitations to War Crimes and Crimes Against Humanity, adopted and opened for signature, ratification and accession by General Assembly Resolution 2391 (XXIII) of 26 November 1968, entered into force, 11 November 1970.
[14] Article 38(1)(b) of the Statute of the International Court of Justice describes international custom as "evidence of a general practice accepted as law." 59 Stat. 1031, T.S. No. 993 (June 26, 1945). Norms of customary international law bind all states irrespective of whether a State has ratified the pertinent codifying instrument or convention. International law compartmentalizes apparently identical rights and obligations arising both out of customary law and treaty law. "Even if two norms belonging to two sources of international law appear identical in content, and even if the states in question are bound by these rules both on the level of treaty-law and on that of customary international law, these norms retain a separate existence." See Military and Paramilitary Activities (Nicaragua v. U.S.), 1986 I.C.J. Rep. 14, para. 178 (June 27).
[15] .On the concept of "common enemy of mankind," see: Robert Alfert Jr., "Hostes Humani Generis: An Expanded Notion of U.S. Counterterrorist Legislation," EMORY INTERNATIONAL LAW REVIEW, Vol. 6, No. 1, Spring 1992, pp. 171-214.
UN at 75: The Necessity of Having a Stronger & More Effective United Nations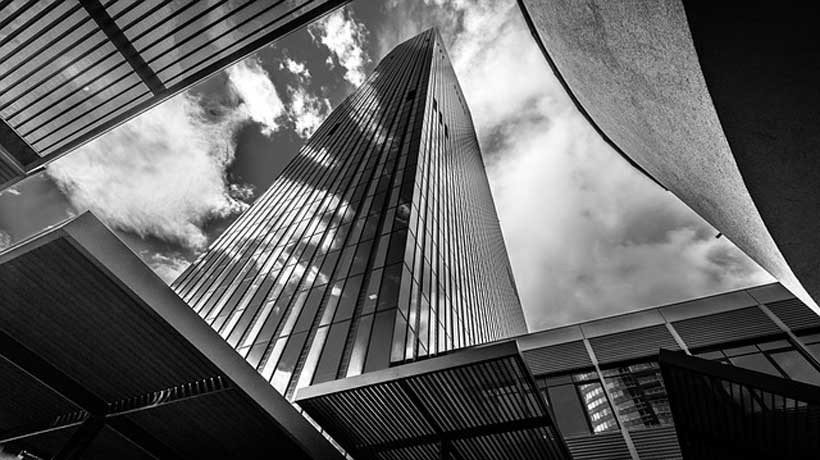 October 24, 2020, marks the 75th anniversary of the United Nations. In this context, this article investigates the necessity of having a stronger UN for the benefits of the world's people. In fact, if one looks at the past, the UN came up in 1945 in response to the Second World War for a more stable, secured, and peaceful world. And the UN has been successful to a larger extent to that goals and objectives, many argue. Kofi Annan, the former UN Secretary-General for instance, wrote that 'The United Nations, with their rules and institutions, are at the heart of the international system. They encourage States to prevent or settle disputes peacefully. The United Nations speaks for the voiceless, feeds the hungry, protects the displaced, combats organized crime and terrorism, and fights disease across the globe' (Annan 2015).
If one looks at the history, after the Second World War, there are not so many wars on a large scale or conflicts except some bilateral Wars like Vietnam War or Iraq invasion in Kuwait or US invasion in Afghanistan or Iraq or Syrian crisis or Rohingya crisis. One can claim that the present world is more stable and peaceful than the world before the Second World War. Against this backdrop, Ramesh Thakur rightly observes, 'On balance, the world has been a better and safer place with the UN than would have been the case without it (Thakur 2009:2). And it will not be wrong to claim that the United Nations Security Council (UNSC) is playing a crucial role in this regard, focusing both on 'hard' and 'soft' security issues. Hard security issues ranges from nuclear threat to international terrorism and soft security issues include human security issues to human rights to international criminal justice and international sanctions (For details see, Thakur, 2009).
The UN is not only concerned about international peace and security but also concerned about economic and social issues. There are several UN organizations e.g. United Nations Development Programme (UNDP), World Food Programme (WFP) or the United Nations High Commission for Refugees (UNHCR) which is involved in socio-economic issues that impact millions of people globally.
First, one can look at the role of the UN General Assembly to understand the necessity of having a more robust UN. It is the core organ of the UN. It is the only organ in which all the member countries are represented all of the time. The role of the UN includes to pass resolutions and to create subsidiary agencies to deal with particular issues (Barkin 2006: 58). UN General Assembly works as a forum where the world's states meet and discuss the pressing global problems. In this context, Eleanor Albert, Leo Schwartz, and Alexandra Abell write that 'Since its inception seventy-one years ago, the United Nations General Assembly has been a forum for lofty declarations, sometimes audacious rhetoric, and rigorous debate over the world's most vexing issues, from poverty and development to peace and security' (Albert et al. 2016). However, in September 2015, the Assembly agreed on a set of 17 Sustainable Development Goals, contained in the outcome document of the United Nations summit for the adoption of the post-2015 development agenda (resolution 70/1). Notably, the implementation of SDG goals will have broader implications for the world's people.
In addition, the Assembly may also take action in cases of a threat to the peace, breach of peace or act of aggression, when the Security Council has failed to act owing to the negative vote of a permanent member. In such instances, according to its "Uniting for Peace" resolution of 3 November 1950, the Assembly may consider the matter immediately and recommend to its Members collective measures to maintain or restore international peace and security.
Second, one should also look at the role of the Security Council to make the case of having a stronger United Nations. The UN Security Council is the most powerful security-related organization in contemporary world politics. As the Charter of the United Nations says: 'the Security Council has primary responsibility for the maintenance of international peace and security (Article 24). The Security Council takes the lead in determining the existence of a threat to the peace or act of aggression. It calls upon the parties to a dispute to settle it by peaceful means and recommends methods of adjustment or terms of the settlement. In some cases, the Security Council can resort to imposing sanctions or even authorize the use of force to maintain or restore international peace and security'
In contemporary world politics, the UN Security Council is the most potent security-related organization because it is the only recognized and legitimate international organ which deals with international peace and security. In this regard, Justin Morris and Nicholas J. Wheeler claim that 'The United Nations Security Council is at the heart of the world's collective security system' (Morris and Wheeler 2007: 214). The UNSC play role by passing Resolutions regarding maintaining international peace and security, determining threats to peace and security and finally undertaking peacekeeping operations.
Decisions made by the Security Council are known as the Security Council resolutions. Examples of Security Council resolutions include Resolution 794 (1992), which authorized military intervention in Somalia on humanitarian ground, or the resolution 1325 (2000), which called on states to recognize the role of women in peace, and security and post-conflict situations. In the UN Security Council Working method Handbook, it is noted that the UNSC has adopted over 2,000 resolutions relating to conflict and post-conflict situations around the globe. Another report, titled Repertoire of the Practice of the Security Council noted that between 2008 and 2009, the Security Council adopted 35 out of 65 resolutions in 2008 (53.8 %), and 22 out of 47 resolutions in 2009 under Chapter VII (46. 8 %) concerning threats to the peace, breaches of the peace or acts of aggression. The report also notes about several UN resolutions authorizing United Nations peacekeeping missions. In connection with the mission deployed in the Central African Republic and Chad, the Council approved the deployment of a United Nations military component for the first time in 2009 to follow up operations by the European Union in Chad and Central African Republic (EUFORChad/CAR). The Council continued to authorize enforcement action for United Nations peacekeeping missions in Côte d'Ivoire (UNOCI), Darfur/Sudan (UNAMID), the Democratic Republic of the Congo (MONUC), Lebanon (UNIFIL) and Sudan (UNMIS). This increased number of UNSC Resolutions dealing with international peace and security reinforces its legitimacy and power as a security organization.
The critical question that comes into the forefront is how much UNSC can implement its mandates neutrally or independently in terms of maintaining world peace and security. The critiques bring the example of Iraq war (2003) where UNSC 'faces a crisis of legitimacy because of its inability to constrain the unilaterally inclined hegemonic United States.' (Morris and Wheeler 2007:214). Another critical question is the role of UNSC in resolving the long-standing Syrian crisis or the Rohingya refugee crisis.
It is undeniable the fact that UNSC cannot function with its full potentialities due to the challenges and limitations it faces because 'in their pursuit of raisons d'état, states use whatever institutions are available to serve their interests' (Weiss 2003: 151). And here comes the politics in the Security Council which is highly manifested in the past. Against this backdrop, Weiss correctly observes, 'the politics of the UN system- not only the principal organs of UN like Security Council or General Assembly is highly politicized but even 'technical' organizations, for instance, World Health Organization or the Universal Postal Union continue to reflect the global division between the so-called wealthy, industrialized North and the less advantaged, developing South' (Weiss 2009: 271).
It is, therefore, states and particularly the P5 want to use the Security Council as a means to uphold its interest. Gareth Evans rightly points out 'for most of its history the Security Council has been a prisoner of great power manoeuvring…' (Evans 2009:Xi). Hence, using veto by the P5 remains a significant challenge for the UNSC to work in its fullest potentials. In the recent case of the Rohingya refugee crisis, the UNSC is unable to take adequate measures due to veto power used by China and Russia. However, the UNSC is responsible for maintaining world peace and security.
The bottomline is that there is no alternative to having a stronger and more effective UN because it is the only hope for millions of people around the world. The UN is an inevitable international organization in this turbulent world despite its criticism or limitations.Thus, it becomes essential for the P5 nations to think about the broader benefits of the world's people instead of their narrowly defined interest in the case of using veto power. And the world also needs to acknowledge that the UN reform has been a reality to ensure the neutrality and objectivity of the United Nations for a more peaceful, stable, secured world.
The United Nations and the Neglected Conflict of Kashmir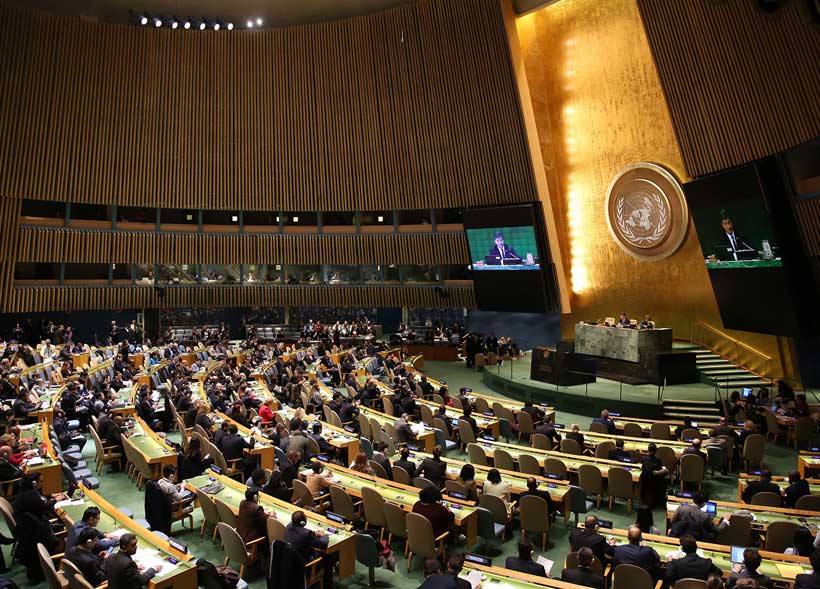 The principle of 'right of self-determination' and its applicability to the 72-year-old Kashmir conflict needs to be considered during the 75th session of the Fourth Committee of the United Nations General Assembly that is taking place between October 8 to November 10, 2020 at its headquarters in New York. The Committee will discuss and deliberate the issues related to international conflicts and decolonization. What I do hope to offer is an unstarry-eyed view of the fate of self-determination in Kashmir; and, the indispensability of convincing the United Nations that international peace and security would be strengthened, not weakened, by resolving the Kashmir conflict to the satisfaction of all parties concerned..
The self-determination of peoples is a basic principle of the United Nation Charter, which has been reaffirmed in the Universal Declaration of Human Rights, and applied countless times to the settlement of international disputes.
The concept seems to be as old as Government itself and was the basis of French and American revolutions. In 1916, President Wilson stated that self-determination is not a mere phrase. He said that it is an imperative principle of action and included it in the famous 14-point charter. This gave a prominence to the principle. Self-determination as conceived by Wilson was an imprecise amalgamation of several strands of thought, some long associated in his mind with the notion of "self-determination," others hatched as a result or wartime developments, but all imbued with a general spirit of democracy.
Self- determination is a principle that has been developed in philosophic thought and practice for the last several hundred years. It is an idea that has caused people throughout the world to rise up and shed the chains of oppressive governments at great risk.
Finally, in 1945 the establishment of the UN gave a new dimension to the principle of self-determination. It was made one of the objectives, which the UN would seek to achieve, along with equal rights of all nations. Article 1.2 of the Charter of the Untied Nations reads: "To develop friendly relations among nations based on respect for the principle of equal rights and self-determination of peoples."
From 1952 onwards, the General Assembly of the UN adopted a series of resolutions proclaiming the right to self-determination. The two most important of these are resolution 1514 (XV) of 14 December 1960 and resolution 2625 (XXV) of 24 October 1970. Resolution 1514 was seen almost exclusively as part of process of decolonization. 1514 is entitled: Declaration on the Granting of Independence to Colonial Countries and Peoples."
International Court of Justice considered the several resolutions on decolonization process and noted: "The subsequent development of International Law in regard to non-self governing territories as enshrined in the Charter of the UN made the principle of self-determination applicable to all of them." This opinion establishes the self-determination as the basic principle for the process of de-colonization.
The principle of self-determination in modern times can be defined as the right of peoples to determine their own political status and pursue their own economic, social and cultural policies. Self-determination in its literal meaning or at a terminological level also implies the right [of a people] to express itself to organize in whatever way it wants. A people must be free to express their will without interference or threat of interference from a controlling authority. This includes alien domination, foreign occupation and colonial rule.
Although, the applicability of the principle of the self-determination to the specific case of Jammu and Kashmir has been explicitly recognized by the United Nations. It was upheld equally by India and Pakistan when the Kashmir dispute was brought before the Security Council. Since, on the establishment of India and Pakistan as sovereign states, Jammu and Kashmir was not part of the territory of either, the two countries entered into an agreement to allow its people to exercise their right of self-determination under impartial auspices and in conditions free from coercion from either side. The agreement is embodied in the resolutions of the United Nations Security Council, explicitly accepted by both Governments. It is binding on both Governments and no allegation of non-performance of any of its provisions by either side can render it inoperative.
It is apparent from the record of the Security Council that India articulated the principle, accepted the practical shape the Security Council gave to it and freely participated in negotiations regarding the modalities involved. However, when developments inside Jammu & Kashmir made her doubt her chances of winning the plebiscite, she changed her stand and pleaded that she was no longer bound by the agreement. Of course, she deployed ample arguments to justify the somersault. But even though the arguments were of a legal or quasi-legal nature, she rejected a reference to the World Court to pronounce on their merits. This is how the dispute became frozen with calamitous consequences for Kashmir most of all, with heavy cost for Pakistan and with none too happy results for India itself.
By all customary moral and legal yardsticks, 23 million Kashmiris from both sides of the Ceasefire Line (CFL) enjoy a right to self-determination. Kashmir's legal history entitles it to self-determination from Indian domination every bit as much as Eritrea's historical independence entitled it to self-determination from Ethiopian domination.
India's gruesome human rights violations in Kashmir also militate in favor of self-determination every bit as much as Yugoslavia's human rights violations and ethnic cleansing created a right to self-determination in Bosnia and Kosovo. Kashmir's history of social and religious tranquility further bolsters its claim to self-determination every bit as much as East Timor's history of domestic peace before Indonesia's annexation in 1975 entitled it to self-determination in 1999.
If law and morality are overwhelmingly on the side of Kashmiri self-determination, then why has that quest been thwarted for 72 years? The answer is self-evident: the military might of India. India is too militarily powerful, including a nuclear arsenal, and too economically mesmerizing to expect the United States, the United Nations, NATO, or the European Union to intervene. The United States is reluctant to exert moral suasion or pressure to prod India because it covets more India's alluring economic markets and collaboration in fighting global terrorism. Further, the size and wealth of the Indian lobby in the United States dwarfs the corresponding lobbies supporting Kashmir.
The world powers need to understand that there is no way the dispute can be settled once and for all except in harmony with the people's will, and there is no way the people's will can be ascertained except through an impartial vote. Secondly, there are no insuperable obstacles to the setting up of a plebiscite administration in Kashmir under the aegis of the United Nations. The world organization has proved its ability, even in the most forbidding circumstances, to institute an electoral process under its supervision and control and with the help of a neutral peace‑keeping force. The striking example of this is Namibia, which was peacefully brought to independence after seven decades of occupation and control by South Africa; East Timor and Southern Sudan, which got independence only through the intervention of the United Nations. Thirdly, as Sir Owen Dixon, the United Nations Representative, envisaged seven decades ago, the plebiscite can be so regionalized that none of the different zones of the state will be forced to accept an outcome contrary to its wishes.
In conclusion, a sincere and serious effort towards a just settlement of the Kashmir dispute must squarely deal with the realities of the situation and fully respond to the people's rights involved in it. Indeed, any process that ignores the wishes of the people of Kashmir and is designed to sidetrack the United Nations will not only prove to be an exercise in futility but can also cause incalculable human and political damage.
UN anniversary's gloomy takeaways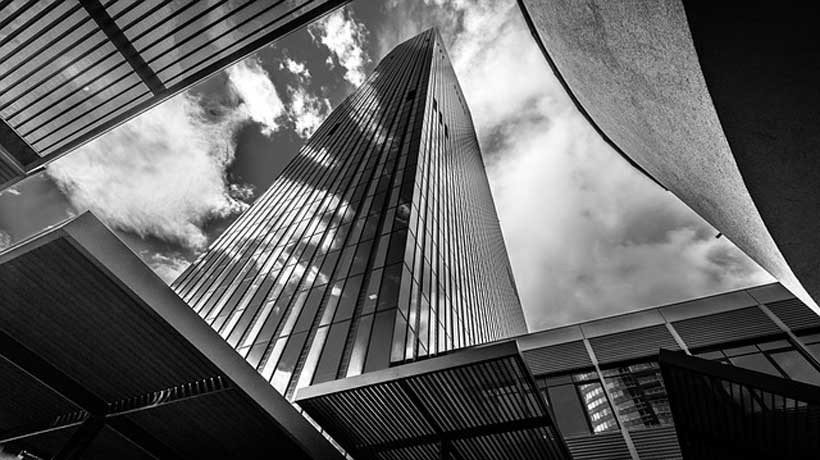 On its 75th anniversary and amid the global COVID-19 pandemic, the United Nations has for the first time convened world leaders mainly in an online format to seek action and solutions for a world in crisis.
The UNO's predecessor, the League of Nations, wrapped up its work with the outbreak of World War 2, but the further the start of the present United Nations slides back in history, the more skeptical assessments of its performance are being heard today. How come?
The United Nations Organization was created by the victorious nations shortly after the end of the Second World War, but the idea of ​​creating a new international organization tasked with maintaining global peace and security was actually floated by members of the anti-Hitler coalition even before the war was over. During their August 14, 1941 meeting at the British naval station Argentia (Newfoundland), US President Franklin Roosevelt and British Prime Minister Winston Churchill inked the Atlantic Charter, which defined the two countries' goals in the war against Nazi Germany, and outlined the first sketches of the post-war world order. The Soviet Union joined the declaration on September 24 of that same year. On January 1, 1942, representatives of 26 Allied countries endorsed the Atlantic Charter and signed the United Nations Declaration. Welcomed as the idea of creating a new organization was by everyone, however, there still were numerous disagreements regarding its tasks, goals and powers.
At a conference held in Moscow on October 19-30, 1943, the foreign ministers of the USSR, the US and Great Britain (Vyacheslav Molotov, Cordell Hull and Anthony Eden), signed the Declaration of Four Nations on General Security (it was also signed by China's ambassador to the USSR Fu Bingchang), where the parties pledged to fast-track the creation of an international organization to maintain peace and security. The final agreement on the creation of the United Nations Organization was reached in March 1945 during the Yalta Conference by the leaders of the three Allied Powers – Josef Stalin, Franklin Roosevelt and Winston Churchill.
It was established that the UN would be based on the principle of unanimity of the great powers – permanent members of the Security Council with a veto right. Harry Truman, who succeeded Franklin Roosevelt, who died in April 1945, was openly critical of the agreement, but during a conference in San Francisco, where Soviet and US representatives locked horns over a number of issues pertaining to the UN Charter, the Soviet position prevailed. The sides eventually reached a compromise whereby the UN General Assembly could discuss any issues, but did not have the right to take decisions binding on the UN member states.
On June 26, 1945, representatives of 50 countries met in San Francisco to sign the UN Charter. On October 24, 1945, the Soviet Union became the 29th state to have submitted the instrument of ratification, thus securing the necessary number of votes for the Charter's entry into force. Since 1948, October 24 has been marked as United Nations Day.
The status of the United Nations Organization, paid for by tens of millions of lives perished in World War II, went unquestioned for quite some time, ensuring for more than half a century peace in Europe and a relatively predictable situation globally. Over time, however, even the most durable world order is bound to be put to a test.
At the turn of the 1990s, the bipolar system of international relations and the Cold War were replaced by a new world order based on the political and economic predominance of the United States and its closest allies. By historical standards, however, this period proved pretty short-lived since the world is too complicated to unconditionally kowtow to the principles of the Washington Consensus. By the close of the 20th century and the start of the 21st, new centers of power and integration projects began to emerge, initiated by countries in Eurasia and Latin America.
Serious doubts about the reliability of the existing system of international security appeared already in 1999 with NATO's enlargement to the east to incorporate Hungary, Poland and the Czech Republic – the first such process since the end of WW2. In that very same year, the forces of the North Atlantic Alliance, sidestepping the UN Security Council, launched bombing raids against Yugoslavia, thus throwing in question the entire system of post-war treaties. Since then, almost every US-initiated military operation in the world has been conducted illegitimately and classified by the UN Security Council as an act of aggression and condemned by both Russia and China, which insist that any use of force in international relations, be it political, economic or military, should come exclusively as a result of consensus of all members of the Security Council.
The veto right by a permanent member of the Security Council to block any decision, even if it is approved by all other members, remains the backbone of the entire system of international security. Everyone understands this, but not everyone is ready to come to terms with it.
The UN's presence in the world after the end of the inter-bloc confrontation has significantly increased with its mandate transcending military aspects and now including humanitarian and social issues.
However, the world is facing the growing threat of numerous conflicts flaring up that can't be resolved without a consensual decision by the key UN member states which, in turn, has proved to be extremely hard to achieve. It's not just about the five permanent members of the UN Security Council, as even the content of international documents is being disputed now. Who would possibly object to the need to combat the activities of terrorist and extremist organizations? And still, practice shows that the term "terrorism" carries a different meaning for European countries and, for example, those in the Middle East. As a result, UN Security Council resolutions on the settlement of contemporary conflicts in this region are actually ignored. Civil wars in Libya and Syria, as well as the extremely difficult situation in Iraq, caused to a large extent by the interference of the United States and its allies, as well as by the activities of network extremists, have added to the decades-long Palestinian-Israeli conflict. Adding to this is the rising threat posed by drug and cyber terrorism.
With the situation being as it is, the United Nations is facing a growing wave of criticism. The organization has been criticized before – in 1993 the UN mission in Somalia fell though, and in 1994, the UN failed to prevent genocide in Rwanda, stop hostilities in Congo and the civil war in the Balkans, which led to an armed intervention by NATO. The actions by representatives of the UN and organizations it helped create in the Middle East often lack their declared impartiality.
While during the Cold War era decision-making mechanisms in the international arena were based on the decisions by the Yalta and Potsdam conferences of 1945, the 1975 Helsinki Final Act of the Conference on Security and Cooperation in Europe and a raft of arms control treaties, after the period of confrontation ended, so did the period of transparent "rules of the game" in world politics. Moreover, many non-state actors have emerged and now wield serious financial and political influence. Nevertheless, the UN remains the only organization that prevents the existing structure of global security from falling apart in the extremely difficult circumstances of this day and age.
There have been growing demands to bring the UN and its Security Council in line with modern-day realities. During the 75 years of the organization's existence, the number of its member states has increased from 50 to 193, as have the shortcomings of many of its agencies. Many criticize the UN's peacekeeping operations as haphazard, extremely selective and prone to double standards. The organization has been repeatedly called out for being in a financial crisis. Many developing countries (states of the "global South") are trying to limit the veto power enjoyed by the permanent members of the Security Council and are demanding more equitable geographical representation in the Council. Developed countries such as Germany, Japan, Brazil and India also seek the status of permanent members of the UN Security Council. They propose to expand the Council to 25 members, with two permanent seats reserved for Asia and Africa and one each for Latin America and Western Europe.
In 2017, US President Donald Trump came up with a plan to reform the UN, proposing, among other things, to optimize the organization's expenses and get more return for every dollar invested in it. Well, by the efficiency of the UN's work Trump apparently means decisions that would serve America's best interests.
Washington's tactic regarding the Joint Comprehensive Plan of Action (JCPOA) on the Iranian nuclear program is very indicative here. In 2015, Iran and the 5 + 1 group of states (the five permanent members of the UN Security Council – the United States, Russia, China, Britain and France, as well as Germany) signed the so-called Iran nuclear deal, according to which Tehran refused to develop nuclear weapons in exchange for a gradual lifting of international sanctions. However, in 2018, Washington pulled out of the accord and announced new sanctions against the Islamic Republic. On August 20, 2020, the United States sent a letter to the UN Security Council announcing the launch of the so-called sanctions snapback process whereby any signatory to the 2015 deal could re-impose sanctions against Iran if it found that Tehran was not fulfilling its obligations under the agreement. The idea was simple: it was enough to submit a request to the UN Security Council to launch the snapback mechanism to force the Security Council to raise the issue of continued implementation of the entire Iranian nuclear deal. The Americans would then use their veto power and the document would simply cease to exist. This didn't happen though as all other permanent members of the Security Council ignored the US request. Therefore, following the necessary 30-day pause, on September 21, the US imposed unilateral sanctions against Tehran. A paradoxical situation ensued: de jure, no sanctions exist for most countries, but de facto, Washington feels free to punish anyone who dares to violate these "nonexistent" restrictions and continues to cooperate with Tehran pursuant to Security Council Resolution 2231.
The majority of the permanent members of the Security Council want to more or less keep in place the UN's current decision-making mechanisms, which give them obvious privileges while simultaneously allowing them to solve the main task the UN was originally created for, i.e. the prevention of major wars between great powers. Besides, no comprehensive reform of the organization appears likely since there are no criteria all member countries would agree with. Therefore, despite all the critical barbs, the organization will continue in its classical form, at least for now. Meanwhile, the world finds itself in a state of complete uncertainty caught between the remaining fragments of a failed attempt to build a unipolar system and institutions inherited from the second half of the 20th century.
Russia's position on the UN reform remains fairly balanced. Moscow believes that changes should not affect two key provisions – the approval of the proposed plan by the overwhelming majority of the participating countries, and the preservation of the Security Council's prerogatives, including the right of veto.
Russia stands for the development of the UN's peacekeeping potential, which it believes is not fully in line with the tasks currently facing the organization, and for wider cross-border social and humanitarian cooperation necessitated by the COVID-19 pandemic. The way out of the socio-economic crisis caused by this epidemic will be long and extremely difficult, therefore it is imperative to stop dividing countries into "us" and "them," and start developing all the necessary mechanisms of cooperation. Russia's Foreign Minister Sergei Lavrov outlined these priorities in his speech at the 75th anniversary session of the UN General Assembly on behalf of the CSTO member states.
"The fate of the United Nations is in the hands of its member states. Just like in 1945, we need to cast aside our differences and come together for the sake of delivering on common objectives, based on equitable dialogue and mutual respect for one another's interests. The UN offers all the necessary conditions to this effect," Lavrov emphasized.
From our partner International Affairs