Guterres: 'Real change' involving women in peace and security, still too slow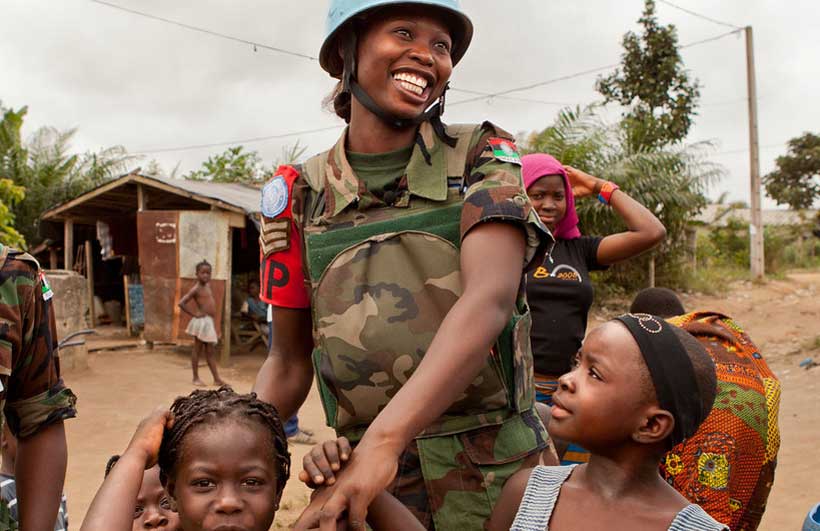 The Women Peace and Security agenda must continue to be "one of the top priorities of the United Nations", Secretary-General António Guterres told the Security Council on Tuesday, in an open debate on how best to accelerate change.
He spoke of "the sad fact" that the commitment "reflected around this table is not translating into real change around the world", lamenting, "it is not coming fast enough or far enough".
"Change is coming at a pace that is too slow for the women and girls whose lives depend on it, and for the effectiveness of our efforts to maintain international peace and security", the UN chief said.
Mr. Guterres informed the Security Council that nearly two decades since resolution 1325 acknowledged the disproportionate and unique impact of armed conflict on women and girls, "women still face exclusion from peace and political processes".
"A pitifully small 0.2 per cent of bilateral aid to fragile and conflict-affected situations goes to women's organizations", bemoaned the UN chief, noting the rise of attacks against women human rights defenders, humanitarians and peacebuilders and the use of sexual and gender-based violence as a weapon of war.
Misogyny, a 'strategic objective'
A growing number of armed groups use gender inequality as a strategic objective, with "misogyny part of their core ideology", according to Mr. Guterres. "And, of course, we know that women and girls continue to pay the consequences of conflict in general".
Turning his attention to northeast Syria, he pointed to thousands of women and children fleeing the latest violence, and vowed not to give up, calling it "an absolute priority" for him.
Mr. Guterres elaborated on UN actions to include women in processes, such as the UN-established Women's Technical Advisory Group in Yemen, to ensure their perspectives.
UN departments are implementing a new, stronger policy on women, peace and security, he noted, while special political missions and envoys have been instructed to report regularly on their efforts to promote women's "direct participation" throughout all stages of peace processes.
Moreover, peacekeeping operations are working to end sexual exploitation and abuse and increase women's participation.
"Incidents of sexual exploitation and abuse have been reduced by half, and we are finally moving the needle on the percentage of women in the military and the police component of our operations", flagged the UN chief.
Noting that he was pursuing "emergency measures to achieve gender balance", Mr. Guterres pointed out that he has appointment many women as heads and deputy heads of missions and reminded the Chamber that – endorsed by more than 150 countries – "women, peace and security is one of the eight priority pillars of our Action for Peacekeeping".
As such, he has requested peacekeeping and special political missions to improve their monitoring and reporting on threats and violence against activists, and for this to be built into early warning signs of escalating conflict or instability.
Mr. Guterres closed his statement by recognizing both the progress made and how much more remains to be done.
"When we fall short, women and girls and all members of society pay the consequences", he said, noting the "enormous" cost of not acting on behalf of women's rights.
'Stark contrast' between words and deeds
UN Women's Executive Director Phumzile Mlambo-Ngcuka presented the Secretary-General's latest WPS report in the Council, noting the "stark contrast" between offers of support and reality.
"We still live in a world that tolerates and excuses women's continued exclusion from peace and political process and institutions", she stated, pointing out that after conflict, men dominate large-scale reconstruction while economic recovery for women is overwhelmingly limited to small-scale activities like micro-enterprises.
"Feminist organization's repeated calls for disarmament, arms control and shifting military spending to social investment go unanswered", censured Ms. Mlambo-Ngcuka.
In remarking that several recent peace talks had largely excluded or sidelined women, she stated: "We can do better than this".
"We need your political will to demand women's direct and meaningful participation in peace talks", Ms. Mlambo-Ngcuka stressed, observing that fewer than eight per cent of agreements reached, contained gender-related provisions –down from 39 per cent in 2015.
She cited a recent analysis on Colombia's 2016 peace accord that showed around half of the 130 gender-related provisions in the agreement have not been initiated.
A new resolution
Before the meeting adjourned, the Council adopted resolution 2493, which, among other things, requested further information on the progress and setbacks in the WPS agenda as well as recommendations to address new and emerging challenges.
It called for the appointment of gender and/or women protection advisers to facilitate women's "full and effective participation and protection" in election preparation processes, disarmament, judicial reforms and wider post-conflict reconstruction processes.
The resolution also requested the Secretary-General to develop "context-specific approaches" for women's "full, equal and meaningful participation" in all UN-supported peace talks to ensure their inclusive involvement.
As Businesses Embrace Sustainability, a Pathway to Economic Reset Emerges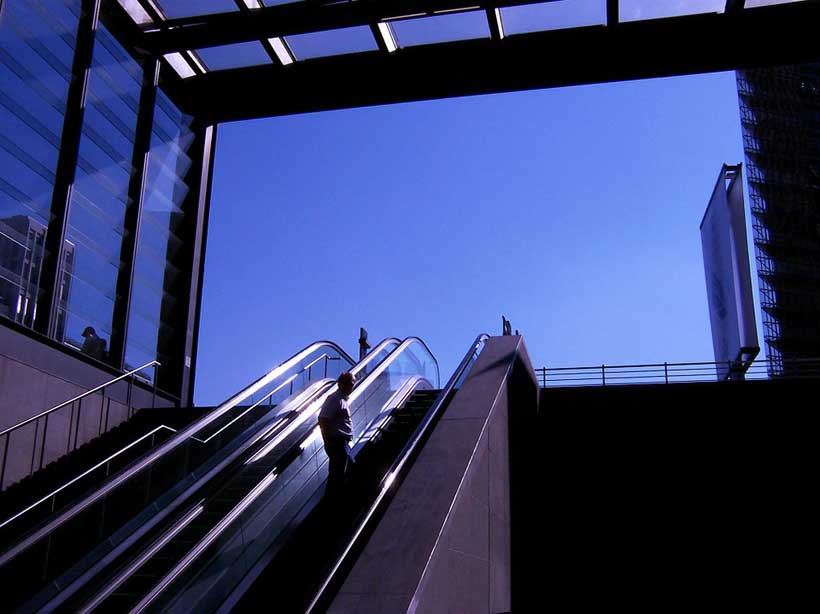 In the midst of a deep recession brought on by the COVID-19 pandemic, there is a growing consensus that the global economy is due for a reset. Business leaders are optimistic that rather than slide back into normality, as the leading economies did after the 2008-2009 financial crisis, the major social, political and climatological ruptures of recent years have driven a growing awareness that as the world emerges from the pandemic, it will not be business as usual.
The urgent need for far-reaching change, however, is matched by the enormity of the challenges. "What this pandemic has done so far is not really change the future yet, but it has very much revealed the present," said Achim Steiner, Administrator, United Nations Development Programme (UNDP).
"Our main measures of success remain solely financial," said Alan Jope, Chief Executive Officer of Unilever. "It's bizarre and it's outdated." He called for "21st-century tools for a 21st-century environment", noting that: "The definition of success for a country, which is usually GDP, and all our traditional financial metrics are built on environmental degradation and growing inequality."
Along with mandating non-financial reporting, Jope called for four other changes to the way business is done. "It's really believing that operating to the benefit of multiple stakeholders works," he said. "Serving customers properly, looking after employees, being fair with suppliers, and making a positive contribution to society and the health of the planet will lead to better financial returns."
Anne Finucane, Vice-Chairman of Bank of America, echoed the assertion that companies can do well by doing good. "In recent years, there's a fair amount of data that's been put forward to demonstrate that if ESG is calculated into the behaviour of a company that the company itself does better – less bankruptcy, higher satisfaction with its clients and customers, and even sometimes higher multiples."
"We are hearing our shareholders. We are hearing our stakeholders. They are broader than just economic. They are looking for us to be citizens of the world," she said.
Noting that one of the changes likely to endure after the pandemic is the acceleration of reliance on digital technology, Bradley Smith, President of Microsoft, argued that while business will clearly continue to have an important role to play in upskilling and reskilling workers, governments have an important role to play in facilitating advanced training in technology. "If you look back at the last 20 years, after an upsurge in employer investments in employing skilling in the late 1990s we've seen 20 years of decline and stagnation by employers investing in the skilling of their employees," Smith said. "We need to have a recovery that is led in part by small business. We're going to need to help small businesses onboard new employees. We're going to need to help small businesses invest in skilling of their employees, and this is a huge opportunity I think for governments to think anew about tax credits and other incentives they can provide."
One of the biggest obstacles, participants agreed, is to dispel the idea that there is an either-or choice between delivering profits and growth, on the one hand, and on the other, giving primacy to the interests of stakeholders – employees, customers, communities, and the environment. Jope challenged that assumption. "We have to break that paradigm. We have to build the evidence that offering sustainable solutions to consumers, that conducting yourself with decency makes you an attractive employee, that treating suppliers well, that reducing your environmental footprint actually lowers costs – and all these things drive better financial performance," he said. "Then there will be less suspicion that there will always be a tradeoff between the [sustainable goals] and better financial performance."
How environmental policy can drive gender equality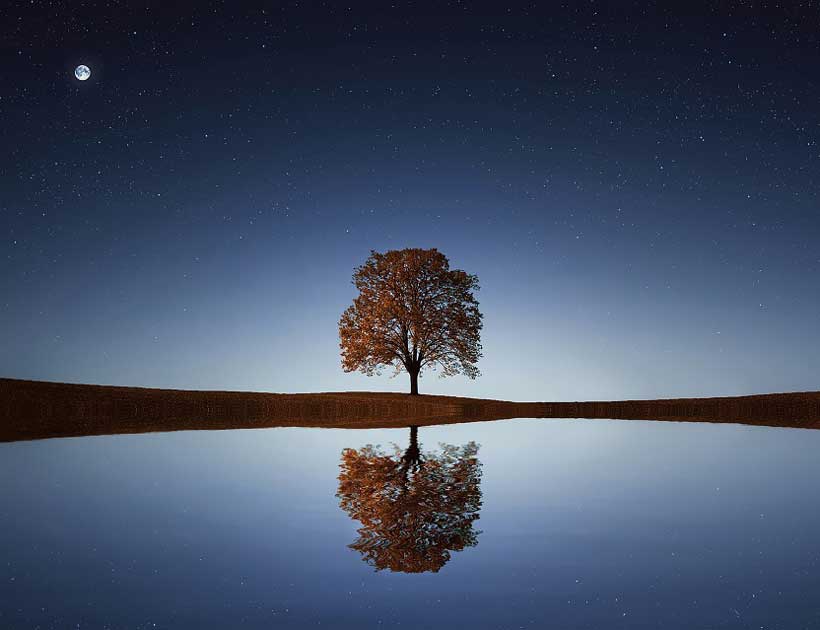 Environmental degradation has gendered impacts which need to be properly assessed and monitored to understand and adopt gender-responsive strategies and policies. While designing these, it is essential that measures targeting gender equality and women's empowerment are adequately formulated and mainstreamed.
To facilitate experience sharing and learning from good practices, on the 9th of September, the UNECE hosted a webinar on Gender Mainstreaming in Environmental Policies and Strategies. Ms. Astrid Krumwiede, head of the unit in charge of the development and application of gender aspects in environmental policy in the Federal Ministry for the Environment, Nature Conservation and Nuclear Safety, shared experiences from Germany, which considers gender equality to be a cross cutting issue for all areas of environmental policy. On the national level, the Ministry for the Environment has sought to integrate gender equality in various ways, such as through dialogues, meetings, guidelines, education and policies. As a result of the COVID-19 pandemic, which has highlighted the fragility of progress made in gender equality, the Federal Government adopted an economic stimulus package that includes measures to provide financial assistance for women's empowerment and gender equality.
Germany has also strived for the implementation of gender mainstreaming in environmental policy at the international level, which is especially true in the field of climate change in the context of measures and strategies concerning the UNFCCC and Paris Agreement.
Despite progress made, there are still some long-standing barriers to implementing gender mainstreaming. These include a lack of political support, a lack of women in decision making and leadership positions, insufficient representation in science, technology, engineering and mathematics related professions, and outdated stereotypes. Moving forward, capacity building and equality impact assessment trainings need to be gender responsive so that suitable incentives are provided which enable women to participate. Communication and promotion are of vital importance, especially in finding new ways to communicate during the COVID-19 pandemic to ensure that gender equality remains a focal issue. Incorporating an intersectional approach to gender equality in environmental policy is also essential, since ignoring this in policymaking can create a system that creates and reinforces different forms of discrimination.
Looking to the future, in the words of Ms. Astrid Krumwiede, "it is time for tailor made environmental policies which reflect different needs and requirements for different people".
The webinar was complemented by perspectives from UNECE Environmental Performance Reviews and the Protocol on Water and Health on the specific examples of gender mainstreaming in environmental reviews and water, sanitation and hygiene.
Business World Now Able to 'Walk the Talk' on Stakeholder Capitalism
The World Economic Forum today launched a set of metrics to measure stakeholder capitalism at the Sustainable Development Impact Summit. Calling on all companies to adopt the metrics to demonstrate their progress against environmental, social and governance (ESG) indicators Klaus Schwab, Founder and Executive Chairman of the World Economic Forum, said: 'With these metrics, the business world will finally be able to walk the talk on their commitment to ESG performance and the stakeholder capitalism principle."
The set of 21 core and 34 expanded metrics is presented in a new report published today by the Forum, Measuring Stakeholder Capitalism: Towards Common Metrics and Consistent Reporting of Sustainable Value Creation. The work is the culmination of a year of unprecedented collaboration between the world's four largest accounting firms – Deloitte, EY, KPMG and PwC – under the leadership of the World Economic Forum.
The initiative goes beyond the traditional remit of ESG and aligns its indicators with the SDGs by embracing metrics across four pillars: Principles of Governance, Planet, People and Prosperity. The Forum's International Business Council (IBC) sees this as not only good for society and the planet but also good for business. "It is proven that businesses that focus on all stakeholders and the planet over the long term do better," said Punit Renjen, Global Chief Executive Officer of Deloitte at the livestreamed session today.
The project deliberately selected existing metrics from among the plethora of overlapping ESG standards and frameworks that currently exist – the "alphabet soup" of standards, as the session moderator Gillian Tett of the Financial Times put it. 'We're not trying to replace anything out there. We're just trying to come up with a common set of metrics that companies can sign up to," said Carmine Di Sibio, EY Global Chairman and Chief Executive Officer. These metrics will allow stakeholders to understand a company's long-term value rather than the short-term view many current financial metrics show. "This is incredibly important for investors," Di Sibio said.
According to Bill Thomas, Global Chairman and Chief Executive Officer of KPMG International, companies also have a more direct self-interest in adopting the metrics. "One of the biggest reasons to do it is… [for] attracting and retaining the very best people today," he said. "They want to work for an organization that has a purpose beyond simply profits; they know that business has to play a role to build a better, more sustainable society."
The Forum's IBC sees this moment as an opportunity to take the lead in shaping the future development of non-financial reporting. "We're trying to influence the regulators, the standard-setters, the rating agencies around the world and say, 'these are the ones we truly believe as a business community are the right measures to start with.' We're not looking for perfection, we're looking for progress. And we'd like some consistency to demonstrate both that progress and that comparability," said Bob Moritz, Global Chairman of PwC.
He likened the IBC's aspiration to the process that led to the acceptance of global accounting standards, saying: "The generally accepted [indicators] and those that are practiced influence the rules, the regulations, and then we can cascade and scale those rules and regulations for more alignment, more consistency and better comparability on a worldwide basis."
At the session to launch the report, Brian Moynihan, Chairman and Chief Executive Officer of Bank of America, and Chair of the IBC, said the metrics go some way to answering the following questions: "How do you align capitalism with the goals of society and how do you measure that in a way that can consolidate all these measurement systems into one set of metrics that the Big Four accounting firms can endorse and help companies publish, so that people can judge whether they're making progress?"