3 new IEA reports provide fresh insights into Southeast Asia's energy future
Southeast Asia is set to become a key driver of world energy trends over the next 20 years as its energy demand grows at twice the global average, reflecting the region's economic rise but also increasing the challenges for its policy makers, according to a new report by the International Energy Agency.
Southeast Asia Energy Outlook 2019 finds encouraging indications in many areas, but also some warning signs in terms of the security and sustainability of energy systems. The report, part of the IEA's flagship World Energy Outlook series, was released alongside two other studies focused on the region: The Future of Cooling in Southeast Asia and ASEAN Renewable Energy Integration Analysis.
The content of the reports reflects the priorities of senior energy leaders in Southeast Asia. In 2018, energy ministers from the Association of Southeast Asian Nations (ASEAN) called for "stronger institutional ties" between ASEAN and the IEA, and requested the Agency's assistance in several specific areas, including regional power trade, renewables integration, cooling efficiency and investment. These topics are all examined in detailed deep dives in the new reports. Keisuke Sadamori, the IEA's Director of Energy Markets and Security, is presenting the report today at the 3rd Singapore-IEA Forum, part of Singapore International Energy Week.
Southeast Asia Energy Outlook 2019 and the two accompanying reports are a demonstration of the IEA's ever deepening ties with Southeast Asia and ASEAN member states. The IEA has expansive work programmes with nations across the region, notably Indonesia, Thailand and Singapore, which are IEA Association countries. ASEAN identified the IEA as "a key strategic partner" this year, putting it in a unique position to work with and assist the region. The agency's collaboration with national governments and ASEAN takes place across a wide range of energy issues such as energy efficiency, investment, power systems, energy security and data.
"Southeast Asia is set to have a major impact over the next two decades, adding the equivalent of Japan's entire energy system to global demand. This rapid growth underscores the importance of Southeast Asian countries' energy policies for their citizens but also for the world," said Dr Fatih Birol, the IEA's Executive Director.
"As a key strategic partner of ASEAN, the IEA aims to help the region tackle its energy challenges across all fuels and all technologies, including through the insights provided in these latest reports," Dr Birol said.
According to Southeast Asia Energy Outlook 2019, the region is well on the way to achieving universal access to electricity by 2030. Millions of people in Southeast Asia have gained access to electricity since 2000, yet some 45 million there are still without it today. Meanwhile, rising fuel demand has outpaced production from within the region, meaning Southeast Asia is now on a path to becoming a large net importer of fossil fuels – mostly oil – with an annual energy trade deficit that balloons to more than USD 300 billion by 2040 under today's policy settings. As well as being extremely costly, this raises energy security concerns as the region becomes ever more dependent on fluctuations in global energy markets and more vulnerable to unpredictable geopolitical events.
Since 2000, Southeast Asia's 80% increase in overall energy demand has largely been met by a doubling in fossil fuel use. Oil is the largest element in the regional energy mix, and coal – largely for power generation – has been the fastest growing. This has underpinned the region's development and industrial growth, but has also made air pollution a major risk to public health and driven up energy-related CO2 emissions.
Investment in renewables is starting to pick up: renewable capacity is expected to expand by more than one-third over the next five years, led by solar PV and hydropower. However, without additional changes in policy intentions, renewable sources of power generation would account for only around one-third of the increase in electricity demand to 2040, according to the new Outlook.
Based on today's policy settings, Southeast Asia's overall energy demand is set to grow by 60% between now and 2040. All fuels and technologies play a part in meeting the projected increase: oil demand surpasses 9 million barrels per day (mb/d) by 2040, up from just above 6.5 mb/d today. Coal demand rises steadily.
If the region continues on this track, the consequences would be troubling. The number of annual premature deaths associated with outdoor and household air pollution is projected to rise to more than 650 000 by 2040, up from an estimated 450 000 in 2018. The projected growth in fossil fuel consumption would drive a two-thirds rise in CO2 emissions, reaching almost 2.4 billion tonnes in 2040.
Steering the region on to a healthier and more sustainable path would require concerted action across all parts of the energy sector, driven by a major increase in investment that includes significantly higher private sector financing. The four essential pillars of this shift would be:
Massively scaling up the deployment of renewables, which can be helped by greater integration of regional power systems and by leveraging the region's modern bioenergy potential in a sustainable manner;
Putting a major focus on improving energy efficiency, especially in fast-growing sector such as cooling and road transport;
Phasing out fossil fuel consumption subsidies in order to spur more sustainable energy consumption and investment decisions;
Tackling legacy issues, most notably by addressing emissions from the least-efficient coal plant. Carbon capture, utilisation and storage is a vital technology option to reduce emissions from the power sector and from industry.
The IEA will continue to offer the data, analysis and real-world solutions to help countries in the region achieve their energy policy objectives.
African fisheries need reforms to boost resilience after Covid-19
The African fisheries sector could benefit substantially from proper infrastructure and support services, which are generally lacking. The sector currently grapples with fragile value chains and marketing, weak management institutions and serious issues relating to the governance of fisheries resources.
These were the findings of a study that the African Natural Resources Centre conducted from March to May 2020. The centre is a non-lending department of the African Development Bank. The study focused on the impact of the Covid-19 pandemic in four countries – Morocco, Mauritania, Senegal and Seychelles. The countries' economies depend heavily on marine fisheries. The fisheries sector is also a very large source of economic activity elsewhere in Africa. It provides millions of jobs all over the continent.
The study dwells on appropriate and timely measures that the four countries have taken to avoid severe supply disruptions, save thousands of jobs and maintain governance transparency amid the ongoing global uncertainty and crisis.
Infrastructure shortcomings include landing facilities, storage and processing capacity, social and sanitary equipment, water and power, ice production, and roads to access markets.
Based on the findings, researchers made recommendations to strengthen the resilience of Africa's fisheries sector in the context of a prolonged crisis, and looking ahead to a post-Covid-19 recovery.
The report strongly advocates for:
– Increased acknowledgment of the essential role of marine fisheries stakeholders and the right of artisanal fishermen to access financial and material resources.
– Strengthening the collection of gender-disaggregated statistical data in a sector that employs a vast number of women and youth.
– Establishing infrastructure and support services at landing and processing sites of fishery products, with priority access to water.
– Investing in human capital to ensure high-level skills in the different areas of fisheries management.
– Improving governance frameworks by encouraging the private sector and civil society to participate in formulating sectoral policies and resource management measures.
The study recommends urgent reforms to make marine fisheries more resilient and enable the sector to contribute sustainably to the wealth of the continent's coastal countries.
Marine fisheries are a crucial contributor to food security and quality of life in Africa. Good nutrition is a key factor to quality of life, and the marine fisheries sector supports the nutrition of more than 300 million people, the majority of whom are children, youth and women. It also provides more than 10 million direct and indirect jobs.
Dominated by artisanal fishing and traditional value chains, the fisheries sector in Africa is mainly informal and is rarely considered in public policies or in assessing the wealth of countries.
Like other sectors, the African fisheries sector has been severely hit by the Covid-19 pandemic. Covid has affected supply markets and regional trade. This has resulted in substantial economic losses for most households that depend on fisheries.
Top Trends Impacting Global Economy, Society and Technology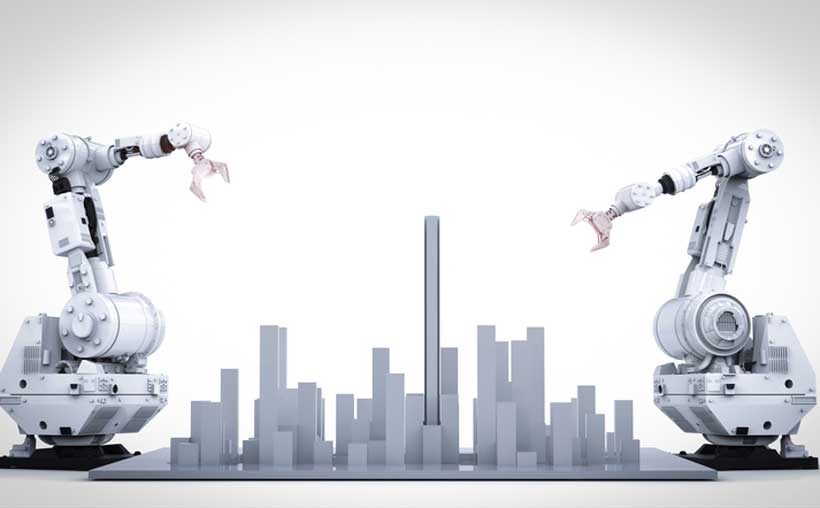 The new technologies of the Fourth Industrial Revolution, such as artificial intelligence (AI), the cloud and robotics, are changing the way we live, learn and do business at a rate unprecedented in human history. This seismic shift is playing out in a world characterized by unreliable political landscapes and increasing environmental instability.
Scenario planning in this environment can be very difficult for businesses, affecting their ability to plan for the future, and properly assess the risks and opportunities that may present themselves. The Technology Futures report, released in collaboration with Deloitte, provides leaders with data analysis tools to scenario plan and forecast future technology trends.
"The rapid pace of technological change, alongside the global crisis caused by COVID-19, means that leaders today need new tools to understand challenges and develop strategies in the face of an increasingly uncertain future. This report provides three new analytical tools for business leaders to think about the future in a dynamic environment," said Ruth Hickin, Strategy and Impact Lead, Centre for the Fourth Industrial Revolution, World Economic Forum.
"We are delighted to collaborate with the World Economic Forum to take a disciplined look into the future, particularly as we emerge from a world-altering event, like COVID-19," said Mike Bechtel, Managing Director and Chief Futurist, US Consulting, Deloitte, and lead author of the report. "We hope that by providing a clearer picture of how today's nascent technologies will impact our future, we can play a meaningful part in driving innovation, collaboration and economic growth that improves life for all people."
The report breaks down future trends into four categories for business leaders and provides some examples of what is likely to remain constant in the years ahead.
Information: With the volume of accessible data exploding and more of our personal lives lived online, the report projects the probable implications for remote learning, remote working and healthcare.
Locality: Since the onset of COVID-19, even more of our interpersonal interaction is virtual and physical experiences have dwindled. The report projects more niche, readily available virtual experiences available to consumers.
Economy: The report forecasts a growing likelihood that flexible and clean energy production will continue rising.
Education: Personalized education will likely grow, along with the availability of digitized and virtualized content.
In addition to strategic modelling, the report gives leaders a baseline history of how the Fourth Industrial Revolution has progressed. It highlights just how fast technology is evolving and outlines one way risk management could evolve to better address and adapt to it.
South Asian Economies Bounce Back but Face Fragile Recovery
Prospects of an economic rebound in South Asia are firming up as growth is set to increase by 7.2 percent in 2021 and 4.4 percent in 2022, climbing from historic lows in 2020 and putting the region on a path to recovery. But growth is uneven and economic activity well below pre-COVID-19 estimates, as many businesses need to make up for lost revenue and millions of workers, most of them in the informal sector, still reel from job losses, falling incomes, worsening inequalities, and human capital deficits, says the World Bank in its twice-a-year regional update.
Released today, the latest South Asia Economic Focus: South Asia Vaccinates shows that the region is set to regain its historical growth rate by 2022. Electricity consumption and mobility data is a clear indication of recovering economic activity. India, which comprises the bulk of the region's economy, is expected to grow more than 10 percent in the fiscal year 2021-22—a substantial upward revision of 4.7 percentage points from January 2021 forecasts.
The outlook for Bangladesh, Nepal, and Pakistan has also been revised upward, supported by better than expected remittance inflows: Bangladesh's gross domestic product (GDP) is expected to increase by 3.6 percent in 2021; Nepal's GDP is projected to grow by 2.7 percent in the fiscal year 2021-22 and recover to 5.1 percent by 2023; Pakistan's growth is expected to reach 1.3 percent in 2021, slightly above previous projections.
The improved economic outlook reflects South Asian countries' efforts to keep their COVID-19 caseload under control and swiftly roll out vaccine campaigns. Governments' decisions to transition from widespread lockdowns to more targeted interventions, accommodating monetary policies and fiscal stimuli—through targeted cash transfers and employment compensation programs—have also propped up recovery, the report notes.
"We are encouraged to see clear signs of an economic rebound in South Asia, but the pandemic is not yet under control and the recovery remains fragile, calling for vigilance," said Hartwig Schafer, World Bank Vice President for the South Asia Region. "Going forward, South Asian countries need to ramp up their vaccination programs and invest their scarce resources wisely to set a foundation for a more inclusive and resilient future."
While laying bare South Asia's deep-seated inequalities and vulnerabilities, the pandemic provides an opportunity to chart a path toward a more equitable and robust recovery. To that end, the report recommends that governments develop universal social insurance to protect informal workers, increase regional cooperation, and lift customs restrictions on key staples to prevent sudden spikes in food prices.
South Asia, which grapples with high stunting rates among children and accounts for more than half of the world's student dropouts due to COVID-19, needs to ramp up investments in human capital to help new generations grow up healthy and become productive workers. Noting that South Asia's public spending on healthcare is the lowest in the world, the report also suggests that countries further invest in preventive care, finance health research, and scale up their health infrastructure, including for mass and quick production of vaccines.
"The health and economic benefits from vaccinations greatly exceed the costs involved in purchasing and distributing vaccines for all South Asian countries," said Hans Timmer, World Bank Chief Economist for the South Asia Region. "South Asia has stepped up to vaccinate its people, but its healthcare capacity is limited as the region only spends 2 percent of its GDP on healthcare, lagging any other region. The main challenge ahead is to reprioritize limited resources and mobilize more revenue to reach the entire population and achieve full recovery."
The World Bank, one of the largest sources of funding and knowledge for developing countries, is taking broad, fast action to help developing countries respond to the health, social and economic impacts of COVID-19. This includes $12 billion to help low- and middle-income countries purchase and distribute COVID-19 vaccines, tests, and treatments, and strengthen vaccination systems. The financing builds on the broader World Bank Group COVID-19 response, which is helping more than 100 countries strengthen health systems, support the poorest households, and create supportive conditions to maintain livelihoods and jobs for those hit hardest.