3 new IEA reports provide fresh insights into Southeast Asia's energy future
Southeast Asia is set to become a key driver of world energy trends over the next 20 years as its energy demand grows at twice the global average, reflecting the region's economic rise but also increasing the challenges for its policy makers, according to a new report by the International Energy Agency.
Southeast Asia Energy Outlook 2019 finds encouraging indications in many areas, but also some warning signs in terms of the security and sustainability of energy systems. The report, part of the IEA's flagship World Energy Outlook series, was released alongside two other studies focused on the region: The Future of Cooling in Southeast Asia and ASEAN Renewable Energy Integration Analysis.
The content of the reports reflects the priorities of senior energy leaders in Southeast Asia. In 2018, energy ministers from the Association of Southeast Asian Nations (ASEAN) called for "stronger institutional ties" between ASEAN and the IEA, and requested the Agency's assistance in several specific areas, including regional power trade, renewables integration, cooling efficiency and investment. These topics are all examined in detailed deep dives in the new reports. Keisuke Sadamori, the IEA's Director of Energy Markets and Security, is presenting the report today at the 3rd Singapore-IEA Forum, part of Singapore International Energy Week.
Southeast Asia Energy Outlook 2019 and the two accompanying reports are a demonstration of the IEA's ever deepening ties with Southeast Asia and ASEAN member states. The IEA has expansive work programmes with nations across the region, notably Indonesia, Thailand and Singapore, which are IEA Association countries. ASEAN identified the IEA as "a key strategic partner" this year, putting it in a unique position to work with and assist the region. The agency's collaboration with national governments and ASEAN takes place across a wide range of energy issues such as energy efficiency, investment, power systems, energy security and data.
"Southeast Asia is set to have a major impact over the next two decades, adding the equivalent of Japan's entire energy system to global demand. This rapid growth underscores the importance of Southeast Asian countries' energy policies for their citizens but also for the world," said Dr Fatih Birol, the IEA's Executive Director.
"As a key strategic partner of ASEAN, the IEA aims to help the region tackle its energy challenges across all fuels and all technologies, including through the insights provided in these latest reports," Dr Birol said.
According to Southeast Asia Energy Outlook 2019, the region is well on the way to achieving universal access to electricity by 2030. Millions of people in Southeast Asia have gained access to electricity since 2000, yet some 45 million there are still without it today. Meanwhile, rising fuel demand has outpaced production from within the region, meaning Southeast Asia is now on a path to becoming a large net importer of fossil fuels – mostly oil – with an annual energy trade deficit that balloons to more than USD 300 billion by 2040 under today's policy settings. As well as being extremely costly, this raises energy security concerns as the region becomes ever more dependent on fluctuations in global energy markets and more vulnerable to unpredictable geopolitical events.
Since 2000, Southeast Asia's 80% increase in overall energy demand has largely been met by a doubling in fossil fuel use. Oil is the largest element in the regional energy mix, and coal – largely for power generation – has been the fastest growing. This has underpinned the region's development and industrial growth, but has also made air pollution a major risk to public health and driven up energy-related CO2 emissions.
Investment in renewables is starting to pick up: renewable capacity is expected to expand by more than one-third over the next five years, led by solar PV and hydropower. However, without additional changes in policy intentions, renewable sources of power generation would account for only around one-third of the increase in electricity demand to 2040, according to the new Outlook.
Based on today's policy settings, Southeast Asia's overall energy demand is set to grow by 60% between now and 2040. All fuels and technologies play a part in meeting the projected increase: oil demand surpasses 9 million barrels per day (mb/d) by 2040, up from just above 6.5 mb/d today. Coal demand rises steadily.
If the region continues on this track, the consequences would be troubling. The number of annual premature deaths associated with outdoor and household air pollution is projected to rise to more than 650 000 by 2040, up from an estimated 450 000 in 2018. The projected growth in fossil fuel consumption would drive a two-thirds rise in CO2 emissions, reaching almost 2.4 billion tonnes in 2040.
Steering the region on to a healthier and more sustainable path would require concerted action across all parts of the energy sector, driven by a major increase in investment that includes significantly higher private sector financing. The four essential pillars of this shift would be:
Massively scaling up the deployment of renewables, which can be helped by greater integration of regional power systems and by leveraging the region's modern bioenergy potential in a sustainable manner;
Putting a major focus on improving energy efficiency, especially in fast-growing sector such as cooling and road transport;
Phasing out fossil fuel consumption subsidies in order to spur more sustainable energy consumption and investment decisions;
Tackling legacy issues, most notably by addressing emissions from the least-efficient coal plant. Carbon capture, utilisation and storage is a vital technology option to reduce emissions from the power sector and from industry.
The IEA will continue to offer the data, analysis and real-world solutions to help countries in the region achieve their energy policy objectives.
COVID-19 could see over 200 million more pushed into extreme poverty
An additional 207 million people could be pushed into extreme poverty by 2030, due to the severe longterm impact of the coronavirus pandemic, bringing the total number to more than a billion, a new study from the UN Development Programme (UNDP) has found.
According to the study, released on Thursday, such a "high damage" scenario would mean a protracted recovery from COVID-19, anticipating that 80 per cent of the pandemic-induced economic crisis would continue over a decade.
Not a foregone conclusion
The gloomy scenario, is however, "not a foregone conclusion".
A tight focus on achieving the Sustainable Development Goals (SDGs), could slow the rise of extreme poverty – lifting 146 million from its grip – and even exceed the development trajectory the world was on before the pandemic, UNDP said.
Such an ambitious but feasible "SDG push" scenario would also narrow the gender poverty gap, and reduce the female poverty headcount, even taking into account the current impacts of the COVID-19 pandemic, the agency added.
A "Baseline COVID" scenario, based on current mortality rates and the most recent growth projections by the International Monetary Fund, would result in 44 million more people living in extreme poverty by 2030 compared to the development trajectory the world was on before the pandemic.
COVID-19 'a tipping point'
Achim Steiner, UNDP Administrator, highlighted that the COVID-19 pandemic is a "tipping point" and the future would depend on decisions made today.
"As this new poverty research highlights, the COVID-19 pandemic is a tipping point, and the choices leaders take now could take the world in very different directions. We have an opportunity to invest in a decade of action that not only helps people recover from COVID-19, but that re-sets the development path of people and planet towards a fairer, resilient and green future."
The concerted SDG interventions suggested by the study combine behavioural changes through nudges for both governments and citizens, such as improved effectiveness and efficiency in governance and changes in consumption patterns of food, energy and water.
The proposed interventions also focus on global collaboration for climate action, additional investments in COVID-19 recovery, and the need for improved broadband access and technology innovation.
The study was jointly prepared by UNDP and the Pardee Center for International Futures at the University of Denver. It assesses the impact of different COVID-19 recovery scenarios on sustainable development, and evaluates multidimensional effects of the pandemic over the next ten years.
Cut fossil fuels production to ward off 'catastrophic' warming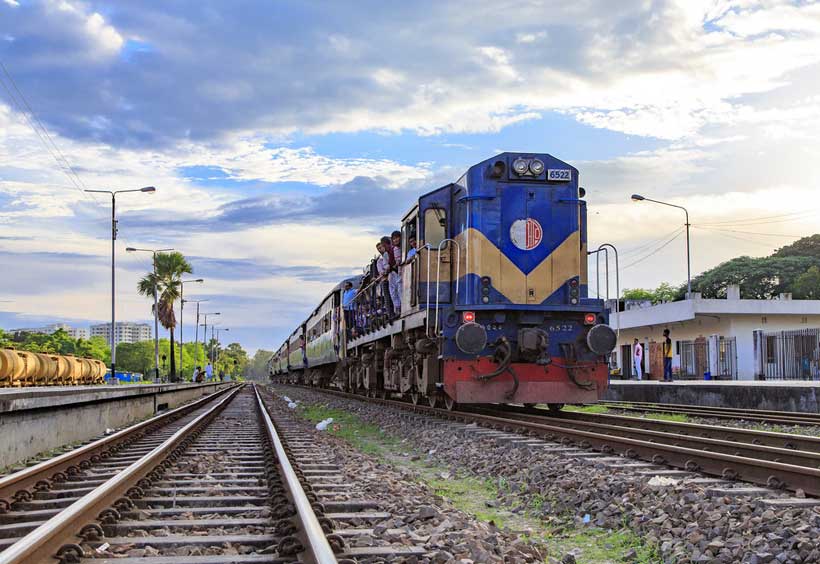 Countries must decrease production of fossil fuels by 6 per cent per year, between 2020 and 2030, if the world is to avert "catastrophic" global temperature rise, a new UN-backed report has found.
Released, on Wednesday, in the shadows of the coronavirus pandemic, the Production Gap Report also revealed that while the pandemic and resulting lockdowns led to "short-term drops" in coal, oil and gas production, pre-COVID plans and post-COVID stimulus measures point to a continuation of increasing fossil fuel production.
"As we seek to reboot economies following the COVID-19 pandemic, investing in low-carbon energy and infrastructure will be good for jobs, for economies, for health, and for clean air," said Inger Andersen, Executive Director of UN Environment Programme (UNEP).
"Governments must seize the opportunity to direct their economies and energy systems away from fossil fuels, and build back better towards a more just, sustainable, and resilient future."
The Production Gap Report, produced jointly by research institutions – Stockholm Environment Institute (SEI), International Institute for Sustainable Development (IISD), Overseas Development Institute, and E3G – and UNEP, measures the "gap" between the aspirations of the Paris Agreement on climate change and countries' planned production of coal, oil, and gas.
The report also comes at a potential turning point, according to the author organizations, as the global pandemic prompts unprecedented government action – and as major economies, including China, Japan, and the Republic of Korea, have pledged to reach net-zero emissions.
'Recover better together'
The 2020 edition found that the "production gap" remains large: countries plan to produce more than double the amount of fossil fuels in 2030 than would be consistent with a 1.5-degree Celsius temperature limit.
UN Secretary-General António Guterres said that the report showed "without a doubt" that the production and use of fossil needs to decrease quickly if the world is to achieve Paris Agreement goals.
"This is vital to ensure both a climate-safe future and strong, sustainable economies for all countries – including those most affected by the shift from grey to green," he said.
"Governments must work on diversifying their economies and supporting workers, including through COVID-19 recovery plans that do not lock in unsustainable fossil fuel pathways but instead share the benefits of green and sustainable recoveries. We can and must recover better together."
Use COVID-19 recovery plans
The report outlined key areas of action, providing policymakers with options to start winding down fossil fuels as they enact COVID-19 recovery plans.
"Governments should direct recovery funds towards economic diversification and a transition to clean energy that offers better long-term economic and employment potential," said Ivetta Gerasimchuk, report co-author and lead for sustainable energy supplies at IISD.
She also highlighted that the pandemic-driven demand shock and the plunge of oil prices this year once again demonstrated the vulnerability of many fossil-fuel-dependent regions and communities.
"The only way out of this trap is diversification of these economies beyond fossil fuels," Ms. Gerasimchuk added.
A 'clear' solution
The report also urged reduction of existing government support for fossil fuels, introduction of restrictions on production, and stimulus funds for green investments.
Michael Lazarus, report co-author and the head of SEI's US Center, underscored "research is abundantly clear, we face severe climate disruption if countries continue to produce fossil fuels at current levels, let alone at their planned increases."
"The research is similarly clear on the solution: government policies that decrease both the demand and supply for fossil fuels and support communities currently dependent on them. This report offers steps that governments can take today for a just and equitable transition away from fossil fuels."
COVID-19's impact on wages is only just getting started
Global pressure on wages from COVID-19 will not stop with the arrival of a vaccine, the head of the International Labour Organization (ILO) warned on Wednesday, coinciding with a major report showing how the pandemic had slowed or reversed a trend of rising wages across the world, hitting women workers and the low-paid hardest.
"It's going to be a long road back and I think it's going to be turbulent and it's going to be hard", said ILO Director-General Guy Ryder, as he announced the findings of the ILO's flagship Global Wage Report, which is published every two years.
'Extraordinary blow'
Except for China, which was bouncing back remarkably quickly, most of the world would take a considerable period of time to get back to where it was before the pandemic, which had dealt an "extraordinary blow" to the world of work almost overnight.
"The aftermath is going to be long-lasting and there is a great deal, I think, of turbulence and uncertainty," Mr. Ryder said. "We have to face up to the reality, at least a strong likelihood that… as wage subsidies and government interventions are reduced, as they will be over time, that we are likely to face continued downward pressure on wages."
But he added that it was unlikely and in many ways undesirable that the world should simply try to return to how it was before the coronavirus struck.
Cruel revelation
"This pandemic has revealed in a very cruel way, I have to say, a lot of the structural vulnerabilities, precariousness, that is baked into the current world of work. And we need to take the opportunity – it's almost indecent isn't it, to speak of opportunity arising out of this mega global tragedy of the pandemic? – but we do have to extract from it, the types of opportunities that allow us to think about some of the fundamentals of the global economy and how we can, in the bounce back process, make it function better."
The Global Wage Report showed how the pandemic has put pressure on wages, widening the gap between top earners and low-wage workers, with women and the low-paid bearing the brunt.
After four years when wages grew on average, by 0.4-0.9 per cent annually in advanced G20 economies and 3.5-4.5 per cent in emerging G20 economies, wage growth slowed or reversed in two-thirds of countries for which recent data was available.
Low-wage job disaster in the US
But the figures only reflect wages for those who have jobs, and in some countries, such as the United States, so many low-paid workers had lost their jobs that average wages appeared to have risen, a misleading picture.
The damage could have been worse if governments and central banks had not stepped in to dissuade companies from laying off workers during the pandemic lockdowns, the ILO report said. It said such measures had allowed millions of wage earners to retain all or part of their incomes, in contrast to the impact of the global financial crisis a decade ago.
'Constructive social dialogue'
But for economies to start returning towards sustained and balanced growth, incomes and aggregate demand would need to be supported and enterprises would have to remain successful and sustainable.
"Constructive social dialogue will be key to success in achieving this goal", the ILO report said.