EU approves €150 million disbursement in Macro-Financial Assistance to Tunisia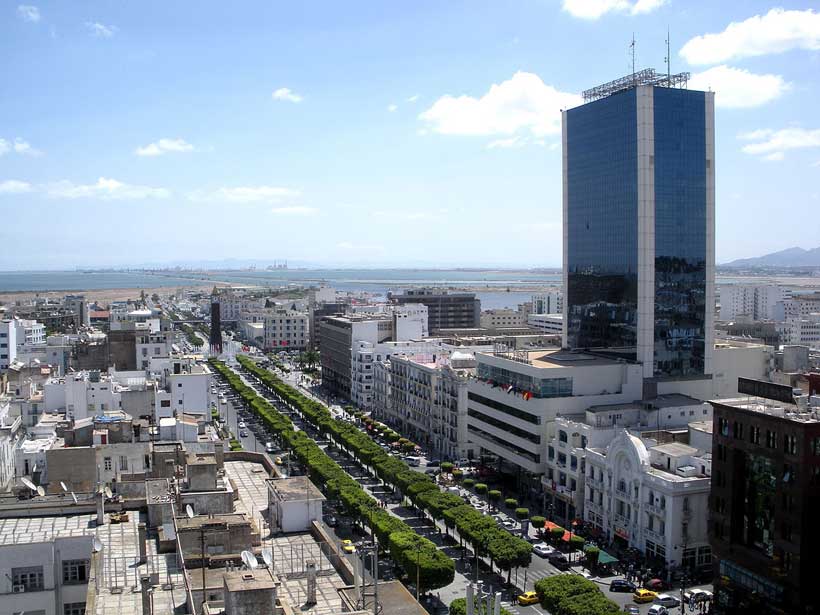 The European Commission, on behalf of the EU, has approved today the disbursement of a €150 million loan to Tunisia.
This is the third and final disbursement under the second Macro-Financial Assistance (MFA) programme to Tunisia, and follows the completion of an important set of policy measures intended to support the country's economic transition.
The disbursement of MFA funds is conditional on the implementation of specific policy measures agreed in a Memorandum of Understanding. The reforms undertaken as part of this MFA reflect the efforts made by Tunisian authorities to implement a set of far-reaching reforms designed to fight corruption, build a more equitable tax system, increase the quality of public administration, and improve the country's social protection system. The programme has also supported reforms to enhance labour market policies and reduce unemployment, especially among the youth, as well as improve the business climate in Tunisia.
Following these reform efforts and the recent strong democratic support to continue the transition begun in 2011, Tunisia can count on the EU's partnership to strengthen its economy and political governance, to improve Tunisians' daily lives and ensure social protection for all. The EU will continue to support Tunisia in its efforts to address the remaining economic, financial and institutional reform challenges in support of growth and the socio-economic transition.
PierreMoscovici, Commissioner for Economic and Financial Affairs, Taxation and Customs, said: "This disbursement underlines our sustained commitment to supporting Tunisia and its people. While the country has delivered on key policy commitments these past years, pursuing and deepening economic and structural reforms remains essential to building on Tunisia's democratic and political achievements, and securing a more prosperous future. We thus stand ready to work closely with Tunisia to help deliver on the reforms necessary to secure investment, jobs and inclusive growth for the benefit of its people, notably its youth".
The second MFA programme was proposed in 2015 to support Tunisia's economic recovery. The disbursement of MFA funds is conditional on the implementation of specific policy measures agreed in the Memorandum of Understanding. The MFA programme was designed to assist Tunisia in covering its external financing needs while implementing a wide-ranging and ambitious structural reform agenda.
The European Parliament and the Council adopted the second MFA programme, worth €500 million, in July 2016. With today's disbursement, the EU has now provided Tunisia with €800 million in MFA funds since 2015.
Background
MFA programmes are part of the EU's wider engagement with neighbouring countries and are intended as an exceptional EU crisis response instrument. They are available to EU neighbouring countries experiencing severe balance-of-payments problems. This instrument includes the respect of human rights and effective democratic mechanisms, including a multi-party parliamentary system and the rule of law, as pre-conditions.
MFA is also conditional on the existence of a non-precautionary credit arrangement with the IMF and a satisfactory track-record of implementing IMF programme reforms.
MFA funds are released in tranches strictly tied to the fulfilment of conditions aimed at strengthening macro-economic and financial stability. These conditions are listed in a Memorandum of Understanding signed between the EU and the beneficiary country.
Unlike other forms of financial aid to non-EU members, the Commission proposes MFA programmes before both the European Parliament and the Council approve them. The first MFA operation with Tunisia was concluded in July 2017 and provided €300 million in loans.
Following Tunisia's request, the Commission proposed a second MFA programme worth up to €500 million in February 2016. The European Parliament and the Council adopted the Commission proposal in July 2016. The policy conditions agreed between the EU and Tunisia are laid down in the Memorandum of Understanding (MoU) and Loan Facility Agreement signed in Brussels on 27 April 2017.
For the release of the third and final disbursement under the second MFA programme, the specific measures were designed to support fiscal consolidation and sustainable economic growth in the country. They included reforms better to protect depositors' savings in Tunisian banks, increase transparency in public financial management, strengthen social safety nets to assist vulnerable Tunisians, facilitate bilateral exchanges through enhanced air connections with the EU, and improve the country's business climate to help attract domestic and foreign investment.
EU-Tunisia relations
Since the beginning of the 2011 Revolution, Tunisia has been working towards a modern democracy based on freedoms, economic development, and social justice. The European Union has been Tunisia's key partner in this process. Cooperation in a wide range of domains has been reinforced through the Privileged Partnership established in 2012.
The EU's commitment to support Tunisia to help it achieve its ambitions was reiterated in the 2016 Joint Communication "Strengthening EU support for Tunisia" and through the launch, by High Representative/Vice President Mogherini and late President Caïd Essebsi, of the EU-Tunisia Youth Partnership which is high on the common bilateral agenda. The 15th meeting of the EU-Tunisia Association Council in May 2019 highlighted the importance of the bilateral relationship and EU support for inclusive and sustainable development in the country.
The EU remains committed to strengthening its privileged partnership with Tunisia. It has boosted its financial assistance for Tunisia in order to help it in consolidating its democratic transition and reviving its economy. The EU's strategy of assistance to Tunisia makes use of a wide range of financial and technical assistance instruments, including budget support programmes under the European Neighbourhood Instrument (ENI), of which Tunisia is a major recipient among the Southern Neighbourhood countries (€300 million in grants per year since 2017), benefiting also from substantial loans from the European Investment Bank.
The EU's relations with Tunisia go beyond financial assistance and development funding, into cooperation on a broad-range of policy areas and opportunities for EU-Tunisia cooperation, including under EU's initiatives such as Creative Europe, Erasmus+ or Horizon2020.
Youth Employment Support: a bridge to jobs for the next generation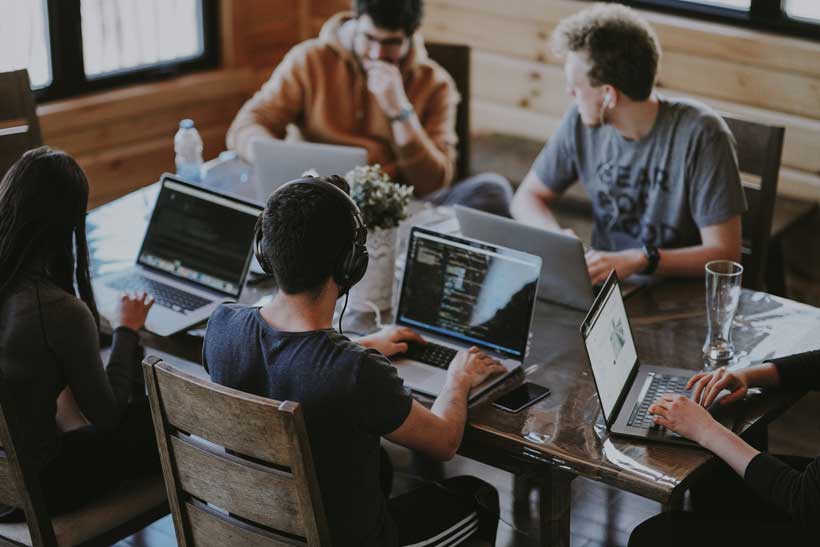 European Commission is taking action to give young people all possible opportunities to develop their full potential to shape the future of the EU, and thrive in the green and digital transitions. The coronavirus pandemic has emphasised the often difficult start many young people face in the labour market. We need to act fast. Now is the time to direct our attention towards the next generation.
The Commission is using this opportunity to ingrain the green and digital transitions in the DNA of the EU's youth and employment policies. With NextGenerationEU and the future EU budget, the Commission already proposed significant EU financing opportunities for youth employment. It is now for the Member States to prioritise these investments. At least €22 billion should be spent on youth employment support.
Executive Vice-President for an Economy that Works for People, Valdis Dombrovskis, said: "It is more important than ever that we help the next generation of Europeans to thrive and get on the jobs ladder, especially at this time of crisis. We are proposing clear and specific ways forward for our young people to get the professional chances that they deserve. Today's proposals also set out what EU funding is available to support Member States in boosting youth employment. By investing in the youth of today, we will help to create a competitive, resilient and inclusive labour market for tomorrow."
Nicolas Schmit, Commissioner for Jobs and Social Rights, said: "Now is the time to carry out much-needed reforms of the support measures we offer to young people. We owe it to the millions of graduates and those taking their early steps on the labour market to mobilise all the support we can. Our youth deserve the very best opportunities possible to develop their full potential."
Youth Employment Support: a bridge to jobs for the next generation
The Youth Employment Support package is built around four strands that together provide a bridge to jobs for the next generation:
The EU created the Youth Guarantee in 2013 and has since built bridges to the labour market for some 24 million young people. The Commission's proposal for a Council Recommendation on a Bridge to Jobs reinforces theYouth Guarantee and steps up the outreach to vulnerable young people across the EU, now covering people aged 15 – 29. The Recommendation keeps the pledge that if you sign up to the Youth Guarantee, you will receive an offer of employment, education, apprenticeship or training within four months. Bridge to Jobs will be more inclusive to avoid any forms of discrimination, with a wider outreach to more vulnerable groups, such as youth of racial and ethnic minorities, young people with disabilities, or young people living in some rural, remote or disadvantaged urban areas. It will link in with the needs of companies, providing the skills required – in particular those for the green and digital transitions – and short preparatory courses; and it will provide tailored counselling, guidance and mentoring.
The Commission's proposal for a Council Recommendation on vocational education and training aims to make systems more modern, attractive, flexible and fit for the digital and green economy. More agile, learner-centred vocational education and training will prepare young people for their first jobs and gives more adults opportunities to enhance or change their careers. It will help vocational education and training providers to become centres of vocational excellence, while supporting diversity and inclusiveness.
A renewed impetus for apprenticeships will benefit both employers and young people, adding a skilled labour force to a wide range of sectors. The European Alliance for Apprenticeships has made available more than 900,000 opportunities. The renewed Alliance will promote national coalitions, support SMEs and reinforce the involvement of social partners: trade unions and employers' organisations. The goal is to sustain the apprenticeship offers now, as apprentices we train now will be highly skilled workers in a few years' time.
Additional measures to support youth employment include employment and start-up incentives in the short term, and capacity building, young entrepreneur networks and inter-company training centres in the medium term.
The Commission urges Member States to step up youth employment support by making use of the significant funding available under NextGenerationEU and the future EU budget. For example, the EU can help fund:
Start-up grants and loans for young entrepreneurs, mentoring schemes and business incubators
Bonuses for SMEs hiring apprentices
Training sessions to acquire new skills needed on the labour market
Capacity-building of public employment services
Career management training in formal education
Investments in digital learning infrastructure and technology
Background
During the aftermath of the global 2008 financial crisis, youth unemployment went up from 16.0% in 2008 to a peak of 24.4% in 2013. The figures went down since, with record lows of 14.9%, just before the pandemic hit. Nevertheless, youth unemployment has always remained more than twice as high as general unemployment. The latest figures show that youth unemployment stood at 15.4% across the EU in April 2020. Many fear that a spike is just in front of us.
Significant EU funding is available for Member States to implement reforms spearheaded by the initiatives presented today. The European Social Fund Plus will be a key EU financial resource to support the implementation of the youth employment support measures. As part of the Recovery Plan for Europe, the Recovery and Resilience Facility and REACT-EU will provide additional financial support for youth employment.
Most EU Member States not on track to reduce air pollution by 2030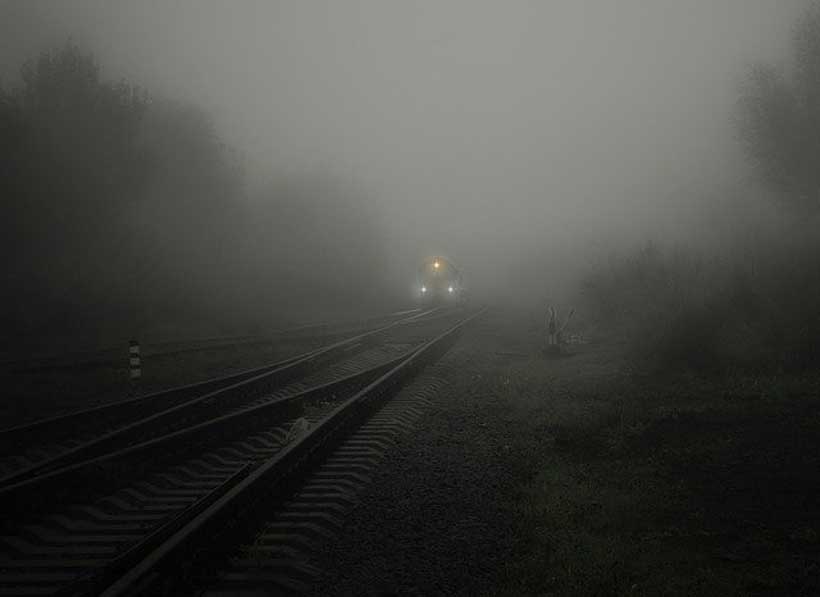 The assessment of Member States' first programmes of measures to control air emissions finds that the implementation of the new European clean air rules needs improvement. Member States need to step up efforts across all sectors to make sure their citizens can breathe clean air, preventing respiratory diseases and premature death caused by breathing polluted air.
EU Commissioner for the Environment, Fisheries and Oceans Virginijus Sinkevičius said: "This report sends a clear message. All across Europe, too many citizens are still at risk from the air they breathe. We need more effective measures to cut pollution in numerous Member States and to tackle air emissions across sectors, including agriculture, transport and energy. There has never been a better time to make these changes: investing in cleaner air means investing in citizens' health, in our climate, and it's the kick-start our economy needs. That's the thinking behind the European Green Deal, and it's the logic the environment needs."
According to the first Commission report to assess the implementation of the National Emission reduction Commitments Directive (NEC Directive) published today, most Member States are at risk of not complying with their 2020 or 2030 emission reduction commitments. While some Member States show good practices that should be inspiring for others, the Report demonstrates the need for additional measures in order to reduce air pollution. The Commission will continue to monitor and support national efforts in this regard, through financial and non-financial tools. Efforts are especially needed in agriculture to reduce ammonia emissions, which is the most common and severe implementation challenge across the EU.
Effective implementation of clean air legislation forms an essential contribution to 'a zero pollution ambition for a toxic-free environment' announced by the Commission in the European Green Deal and related initiatives. Synergies with climate and energy policies need to be enhanced and further assessed, also in line with the European Green Deal approach.
Alongside this implementation report, the Commission has also released today its consultants' analysis of each Member State National Air Pollution Control Programme and emission projections, as well as an EU-wide horizontal report bringing together this information.
Background
The National Emission reduction Commitments Directive, which entered into force on 31 December 2016, is the main legislative instrument to achieve the 2030 objectives of the Clean Air Programme. When fully implemented, the Directive would reduce by almost 50% the negative health impacts of air pollution by 2030, and bring substantial benefits for the environment and climate.
The Directive sets national emission reduction commitments for the periods 2020-29 and more ambitious ones for 2030-onwards for five important air pollutants: nitrogen oxides (NOx), non-methane volatile organic compounds (NMVOC), sulphur dioxide (SO2), ammonia (NH3) and fine particulate matter (PM2.5).
Compliance with the 2020 emissions reduction commitments will be checked in 2022, when the emission inventories for 2020 become available.
Next steps
The NEC implementation report will be complemented later this year by the Second Clean Air Outlook which will present up-to-date modelling results on the extent to which the EU and its Member States are on track to meet their clean air objectives for 2030 and later.
Green Deal: Commission launch the European Just Transition Platform
On Monday 29 June, the Just Transition Platform (JTP) will be launched to help Member States to draw up their territorial Just Transition Plans and access funding from the over €150 billion Just Transition Mechanism. This online Platform will provide technical and advisory support for public and private stakeholders in coal and other carbon-intensive regions, with easy access to information on funding opportunities and sources of technical assistance.
The Platform will ensure that the €40 billion (in 2018 constant prices) proposed under the Just Transition Fund is channelled to the right projects and that no region is left behind. It will also support access to the dedicated scheme under InvestEU and the public sector loan facility, which together with the Just Transition Fund form the three pillars of the Just Transition Mechanism. The platform will provide:
Technical and advisory support to Member States and regions, including on the operationalisation of the territorial Just Transition Plans and the building of pipelines of projects for the Just Transition Mechanism;
A web-based single access point, including the possibility to contact the Commission with technical and administrative questions related to just transition;
Sharing of information, experience and knowledge for fossil fuel and carbon-intensive regions, with dedicated project and expert databases;
A forum for dialogue on just transition involving local and national stakeholders, social partners, public authorities and EU institutions.
Executive Vice-President for the European Green Deal Frans Timmermans, Commissioner for Cohesion and Reforms, Elisa Ferreira, and Commissioner for Energy, Kadri Simson, will launch the Just Transition Platform during an online event starting on Monday 29 June at 09:30.
This will kick-start a week of online events dedicated to coal, lignite, peat and oil shale regions as well as carbon-intensive regions, organised under the Coal Regions Virtual Week and a Carbon-Intensive Regions Seminar. These events will inform stakeholders of the latest EU policy developments and provide an opportunity for good practices sharing.
Next steps
The Platform will host a projects and experts database towards the end of 2020.
Members of the College said:
Executive Vice-President for the European Green Deal, Frans Timmermans, said: "Our Green Deal ambition is to demonstrate a new model for inclusive transformation based on a just transition. As we rebuild our economies and societies, we owe it to our children and grandchildren to grasp the opportunity to build a more sustainable future. With the Just Transition Platform we can start making this a reality"
Commissioner for Cohesion and Reforms, Elisa Ferreira, said: "The Just Transition Platform is a firm step towards a climate-neutral Europe. I encourage authorities from all Member States to make full use of it when developing and implementing territorial just transition plans that promote economic renewal, new skills and new job opportunities. I am determined that no one is left behind and that all regions and all Europeans are able to tap the benefits of a greener, fairer more digital future."
Commissioner for Energy, Kadri Simson, said: "The Just Transition Platform will provide tailor-made support to regions that will be most affected by the green transition. It will bring together expertise from all relevant Commission services to make sure that fossil fuel and carbon intensive regions have all the information, tools and assistance they need to transform their economies in a fair way."
Background
The Just Transition Mechanism (JTM) is part of the European Green Deal effort to create a climate-neutral economy in Europe by 2050. The Mechanism will seek to overcome the economic and social costs of the climate transition in the most vulnerable coal and carbon-intensive regions. The Mechanism consists of three pillars of financing: the Just Transition Fund, proposed on 14 January 2020 and strengthened by the 27 May Recovery Package; a dedicated just transition scheme under InvestEU; and a public sector loan facility. The three pillars are expected to mobilise more than €150 billion of investments in the EU regions most vulnerable to the climate transition over the period 2021-2027.
Announced with the European Green Deal Investment Plan, the Just Transition Platform builds on and expands the work of the Initiative for Coal Regions in Transition, and is part of the Just Transition Mechanism. It will have three work streams: coordinated technical assistance from the European Commission and the EIB group, a web-based single access point and helpdesk, and events promoting stakeholder involvement and the exchange of best practices.