Developing Asia Needs to Invest More Than 5% of GDP Over Next Decade for Infrastructure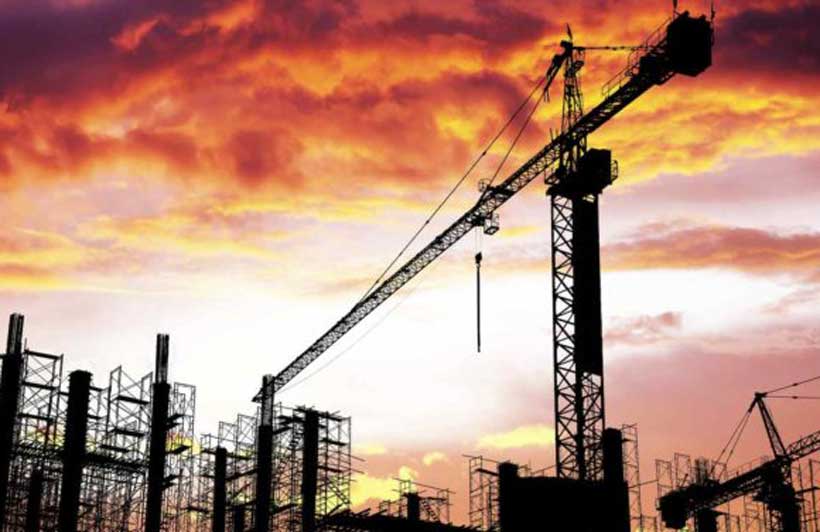 Developing Asian countries need to invest more than 5% of their gross domestic product (GDP) over the next decade to be able to meet the infrastructure needs of their fast-growing economies, says a newly launched book co-published by the Asian Development Bank (ADB).
According to Infrastructure Financing in Asia, a new book edited by ADB Vice-President for Knowledge Management and Sustainable Development Mr. Bambang Susantono, many, if not most, of the countries in the Asia and Pacific region are currently investing less than the proposed 5% of GDP for infrastructure development. At this rate, financing infrastructure to maintain and sustain economic growth and development will be a tough challenge.
An ADB report has estimated that infrastructure needs in developing Asia and the Pacific will exceed $22.6 trillion through 2030, or $1.5 trillion per year. The estimates rise to over $26 trillion, or $1.7 trillion per year, when climate change mitigation and adaptation costs are incorporated.
To address this challenge, the book offers a variety of policy approaches, such as wide-ranging public finance and institutional reforms to create a stronger enabling environment for public–private partnerships. It provides out-of-the box solutions in the form of tax financing, mass transit investments, and smart energy grids investments to help meet the infrastructure financing gap.
The book explores alternative financing methods to unlock long-term funding from institutional investors and offers mechanisms to deepen the region's bond markets. For example, the book dives into the efforts of countries under ASEAN+3—Brunei Darussalam, Cambodia, People's Republic of China, Indonesia, Japan, Republic of Korea, Lao People's Democratic Republic, Malaysia, Myanmar, the Philippines, Singapore, Thailand, and Viet Nam—in developing local currency bond markets to provide long-term local financing. It also examines the use of green bonds to finance sustainable growth in Asia.
"Developing Asia must strive to find new, innovative, outside-the-box financing solutions to meet its huge infrastructure investment needs. I am confident that this rich collective volume prepared by experts from inside and outside ADB will set forth some concrete and specific directions for infrastructure financing, as well as provide food for thought," Mr. Susantono said in the book launch today.
The book, co-published by World Scientific, documents the evolution of Asia and the Pacific's infrastructure over the past 50 years and reviews the pivotal role of infrastructure in supporting the region's robust growth and social development. It is co-edited by ADB Principal Economist Mr. Donghyun Park and Economist Ms. Shu Tian.
African Initiative on Ukraine settlement cements Africa's new Global Role
South African president Cyril Ramaphosa confirmed that Moscow and Kiev had agreed to receive a mission of African leaders with their peace initiative for the Russian-Ukrainian conflict. Russian Foreign Minister Sergey Lavrov later confirmed that the African mission was planning to visit Russia in mid-June or early July, notes Muhammad Nooh M. Osman, a African writer with a keen interest in foreign affairs, Africa, the US, and Middle East news.
The mission of African countries to Russia and Ukraine to end the ongoing conflict between the two neighbors is "very encouraging and unexpected," given that African nations have not previously directly addressed conflicts outside the continent, Natalia Piskunova, an associate professor of African studies and political science at Lomonosov Moscow State University, told Sputnik.
"This initiative is a long-awaited phenomenon in world politics that definitively marks a completely new role for Africa in international relations," Piskunova said. "Today's Africa represents states with both positive and negative experiences of conflict. Most of the conflicts experienced by African countries are conflicts that have grown out of the problems and contradictions of once united countries."
Commenting on the fact that most African countries have remained neutral since the beginning of the conflict in Ukraine, despite pressure from Western powers, Piskunova described this neutrality as "the result of years of experience in conflict resolution, a professional approach to the problem, and the great interest of the countries in stabilizing the situation."
"Africa's neutrality gives it the greatest opportunity to become a 'new peacemaker' in the system of modern international relations. Moreover, this neutrality is advantageous for Africa as the beneficiary of the first part of the 'grain deal'," she said.
The continent is equidistant from the conflict zone and has stable relations with both direct and indirect parties to the conflict. In addition, African nations do not run the risk of becoming directly involved in the war zone.
As a result, there is great potential for Africa to engage in various peacemaking activities, such as unofficial mediation, shuttle diplomacy, and formal proposals for peace talks.
While South Africa, which is leading this peace initiative, is a member of BRICS along with China, which has also proposed a peace plan for resolving the Russian-Ukrainian conflict, Piskunova stated that it is premature to speak of BRICS as a mediator in the conflict, since only two members of the five-state bloc have independently proposed peace plans.
South African President Cyril Ramaphosa said he had spoken to Russian President Vladimir Putin and Ukrainian President Volodymyr Zelensky and presented them with a peace initiative for the settlement of the Ukrainian conflict on behalf of Zambia, Senegal, Congo, Uganda, Egypt and South Africa.
After Ukraine: Arming down for lasting Eurasian security
It is time to start thinking outside the box. A long-term solution requires an institutional design and steps to ensure that front-line states, including Russia, feel safer, proposes Gordon Adams, a political commentator who has created think tanks, worked for Bill Clinton in the White House, taught national security.
Make no mistake: This war is not about democracy versus authoritarianism or the "rules of the international order" as defined by the United States. It is about insecurity and fear on both sides. The fear of invasion and the need for reassurance is an old one. It's about sovereignty and the inviolability of borders — the right for people to live in safety, be they Ukrainians, Poles, Balts, or Russians.
Fear runs strong on both sides of this conflict. For Ukraine, Poland and the Baltics, the fear is existential; for Russia, the fear is historical.
Broadly speaking, there are two ways nations might alleviate this fear. One is to "arm up" to deter any potential adversary. The other, especially relevant in the space from Brest to Vladivostok, is to "arm down," lowering security risks through a reduction in tension and reassurance. Both are "realistic" options — but only the first is being pursued today.
The goal of statecraft needs to be security for everyone in the Eurasian region. The Russians need to feel as secure as the NATO members do. In addition, the major powers — the U.S. and China — need to be part of such a regime or its guarantors.
Here are several suggestions to stimulate discussion:
1.) First and foremost, all interested parties need to be included in the regime so all security needs are met. Most important, Russia needs to be an integral member, shaping and participating in the design. This was not done in the 1990s (yes, I was part of the administration that failed to do it). Instead, Russia was marginalized as NATO expanded.
2.) Including everyone means the regime should eventually replace NATO, not make NATO its heart. Otherwise, including Russia is a non-starter.
3.) This might mean putting the European Union at the heart of the regime — a European solution, not an American one. This would be a major challenge for the EU, which has devoted only marginal attention to military capabilities and security strategies for Eurasia. NATO has been Europe's default.
4.) It means taking Macron seriously when he (like other French presidents before him) calls for "strategic autonomy" for Europe. Europe will need and want independence of action; indeed the caution of France and Germany about confrontation with Russia reflects that reality.
'Autonomy' will mean creating a more comprehensive European military capability, one that can work in tandem with the U.S. and others, but also on its own. That would make a significant U.S. military withdrawal from Europe possible, a step that would reassure Russia, too. A European capability would have to reflect the larger security regime being created. The reassurance such an agreement brings could make Europe's military investment less costly.
5.) Arms control and arms reductions would be a central feature of such an arrangement. Arms control agreements will need to include nuclear weapons — strategic and tactical — and missile defenses. This means a revival of global nuclear arms negotiations, including the U.S. and China, and specifically revived agreements on the deployment of tactical nuclear weapons and missile defenses in the European region. It must include a serious discussion of the role of French (and British) nuclear capabilities.
7.) New institutions will be needed. This is a moment for institutional innovation, as was the moment that led to the UN, the EU, NATO, and the Shanghai Cooperation Organization. Could the Organization for Security and Cooperation in Europe (OSCE) be redefined to play a central role, since it has a security mission and all European players belong? What changes would have to be made for it to play a serious role?
8.) The U.S. and China would both need to be central partners in shaping this regime. Would they be members? Guarantors? Answering this question could ensure that the U.S. plays a role but is less centrally involved with the decisions. This would mollify those in Washington who want the Europeans to carry more of the burden. It would also recognize China's growing role in security issues globally. This is about Eurasian security, remember. A U.S.-China confrontation could blow the whole idea up…
Lest this proposal be thought "idealistic;" it is actually realistic. If security is the goal, a Eurasian security arrangement — "arming down" — is a more realistic way of providing long-term security.
'Market Fundamentalism' – is it an obstacle to social progress?
In a crisis like this, the most important postulates of the Western economy are subject to revision. Some economists began to ask uncomfortable questions, such as: "How efficient the market is?" It seems that we are one step away from how his deification will stop into his curse. An article from "Counter Punch" puts these questions:
Market fundamentalism—invites and deserves criticism as a major obstacle to navigating this time of rapid social change. Market fundamentalism attributes to that particular social institution a level of perfection and "optimality" quite parallel to what fundamentalist religions attribute to prophets and divinities.
The market has thus rationed out the scarce supply. It has determined who gets and who does not. Clearly, the richer a buyer is, the more likely that buyer will welcome, endorse, and celebrate "the market system." Markets favor rich buyers. Such buyers in turn will more likely support teachers, clerics, politicians, and others who promote arguments that markets are "efficient," "socially positive," or "best for everyone."
Social leaders who have had to deal with actual markets in society have likewise repeatedly intervened in them when and because markets worked in socially unacceptable ways. Thus, we have minimum wage laws, maximum interest-rate laws, price-gouging laws, and tariff and trade wars. Practical people know that "leaving matters to the market" has often yielded disasters (e.g., the crashes of 2000, 2008, and 2020) overcome by massive, sustained governmental regulation of and intervention in markets.
During times of scarcity, markets often reveal to capitalists the possibility of earning higher profits on lower volumes of product and sales. If they prioritize profits and when they can afford to bar others' entry, they will produce and sell less at higher prices to a richer clientele. We are watching that process unfold in the United States now.
The neoliberal turn in U.S. capitalism since the 1970s yielded big profits from a globalized market system. However, outside the purview of neoliberal ideology, that global market catapulted the Chinese economy forward far faster than the United States and far faster than the United States found acceptable. Thus the United States junked its market celebrations (substituting intense "security" concerns) to justify massive governmental interventions in markets to thwart Chinese development: a trade war, tariff wars, chip subsidies, and sanctions. Awkwardly and unpersuasively, the economic profession keeps teaching about the efficiency of free or pure markets, while students learn from the news all about U.S. protectionism, market management, and the need to turn away from the free market gods previously venerated.
Then too the market-based health care system of the United States challenges market fundamentalism: the United States has 4.3 percent of the world population but accounted for 16.9 percent of the world's COVID-19 deaths. Might the market system bear a significant share of the blame and fault here?
So dangerous is the potential disruption of ideological consensus that it becomes vital to avoid asking the question, let alone pursuing a serious answer, writes the American magazine.