Doing Business 2020: Qatar's Ambitious Reforms Improve its Ranking
Qatar embarked on an ambitious program to improve its business regulations, earning it a spot in the top 20 global business environment improvers, according to the World Bank Group's Doing Business 2020 report. Qatar ranks 77 on this year's Ease of Doing Business, an improvement from its ranking of 83rd in last year's study.
Qatar made reforms in three business areas last year: 1) Getting Electricity, 2) Registering Property, and 3) Getting Credit. Qatar improved land registration by creating a one-stop shop and eliminating five procedures while also lowering property transfer time by 11 days. The Ministry of Justice streamlined property registration procedures and improved the quality of its land administration system by publishing official service standards and court statistics on land disputes.
"We look forward to Qatar's continuation of this reform momentum and we are committed to supporting them with their National Development Strategy," said Issam Abousleiman, World Bank Regional Director of the Gulf Cooperation Council (GCC).
Other areas of improvements include the credit bureau's introduction of reporting credit data from a telecommunication company. Also, Kahramaa, Qatar's water and electricity utility company, introduced a new process to receive and review applications through its online portal. This reduces the time it takes to obtain an electricity connection.
Qatar, along with all countries of the GCC, carried out reforms that help to create jobs and stimulate private enterprises, improving the region's average of ease of doing business score by 2.9 points. These changes are motivated in part by the need for economic diversification and foreign direct investment.
Across the regions, economies in the Middle East and North Africa improved the most in Doing Business this year. Countries of the GCC carried out a record of 35 new reforms to improve the ease of doing business for their domestic enterprises, according to the Doing Business 2020 study. This is almost double the amount of reforms carried out in the previous 12-month period which was 14 reforms.
UNEP West Asia launches the State of Food Waste Report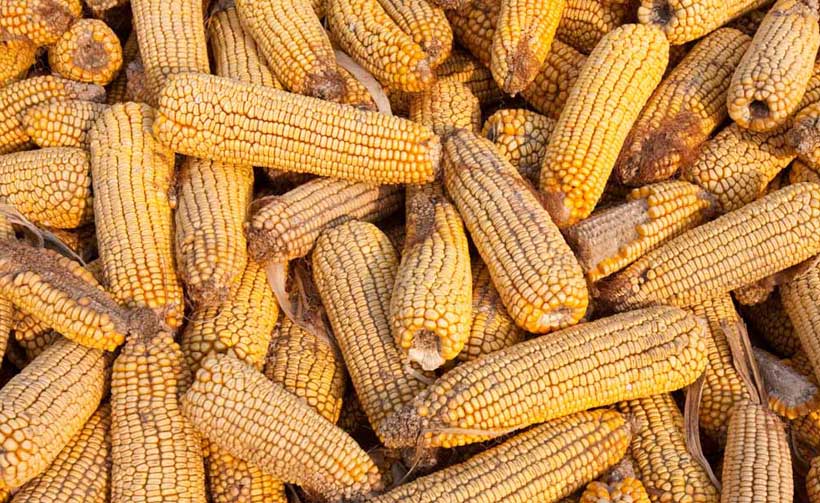 Improved awareness, appropriate policies and a strong regulatory framework are needed to reduce food waste in West Asia, according to a new report, The State of Food Waste in West Asia, released by the UN Environment Programme's Regional Office for West Asia.
The report, conducted in 12 countries in the region, sets out a comprehensive view of the current situation across the region, in which around 34% of the food served is wasted, with an estimation ranging from 100 to 150kg/cap of food waste occurring at the household stage, similar to levels in Western Europe and North America.
Countries in the region have unique cultural habits generating significant amounts of food waste over short periods. For instance, during the month of Ramadan, research shows that between 25% and 50% of the food prepared is wasted. The report also elaborates on the outcomes of a survey to assess the attitudes and behaviours that determine food waste in the region.
Collecting data on national food loss and food waste is key to understanding the scale of the problem, target hotspots, and assess policy actions. The report flagged that several countries in the region need consistent support in setting food waste baselines: only the Kingdom of Saudi Arabia has conducted a national food loss and waste baseline led by the Saudi Grains Organisation in 2019.
"This report is aligned with international efforts to meet Sustainable Development Goal 12 (SDG 12), which seeks to ensure sustainable consumption and production patterns. Target 12.3 calls for halving per capita global food waste at the retail and consumer level. Given the considerable amount of wasted food annually and its repercussions on food security, the environment, the economy, natural resources and livelihoods, our report sheds light on food waste in West Asia," said Sami Dimassi, Regional Director and Representative for UNEP in West Asia.
"Our regional office is committed to supporting countries in filling the gaps and scaling up initiatives that have been successfully implemented at the local level through a regional programme soon to be discussed with all the countries in the region," he added.
The Food Waste report also highlights the potential of promoting sustainable lifestyles and empowering youth to positively impact at consumer level, raising awareness on the consequences on the environment, economy, and food security, as well as of promoting gender inclusive strategies across the food value chain.
Tanzania's Economic Growth by Transforming Its Tourism Sector
As Tanzania's tourism sector recovers from the harsh effects of the COVID-19 (coronavirus) pandemic on businesses and employment, the latest World Bank economic analysis says the country also has a unique opportunity to revamp the tourism industry to drive inclusive growth over the long term, and promote climate adaptation and mitigation.
The 16th Tanzania Economic Update, Transforming Tourism: Toward a Sustainable, Resilient, and Inclusive Sector notes thatthe near-cessation of tourism activities globally due to the pandemic deeply affected Tanzania's tourism sector. Economic activity in the sector contracted sharply in 2020, resulting in job losses and business shutdowns which has had negative knock-on effects for inter-related sectors. While partial recovery is underway, business revenues and derived taxes for government still remain below pre-pandemic levels.
"The latest news point to the fact that we are not out of the wood yet, as the third wave of COVID-19 with a more deadly variant seems to be spreading," said Albert Zeufack, World Bank Africa Chief Economist. "The countries that have weathered the storm more successfully so far have moved quickly and decisively to protect their people, strengthen their health systems, safeguard human capital gains, increase intra-reginal trade, and embrace digitalization, therefore laying down the basis for much needed economic transformation."
Amid the ongoing crisis, the report says Tanzania's GDP growth decelerated to an estimated 2.0 percent in 2020. Surveys of businesses and households, conducted by the World Bank in collaboration with the National Bureau of Statistics between June 2020 and March 2021, revealed that business slowed across a wide range of sectors and sizes of firms, especially export-oriented sectors such as tourism and manufacturing, and job creation has deteriorated. Overall business performance and expectations indicators have partially rebounded but remain subdued, emphasizing the gravity of the shock and sluggish recovery. The slowdown in GDP growth and the deterioration of business sales and financial security is estimated to have increased the number of poor Tanzanians by 600,000 in 2020. Zanzibar's economy was even more severely impacted with GDP growth slowing to an estimated 1.3 percent, driven by a collapse of the tourism industry.
"This Economic Update spotlights the pandemic's impact on the Tanzanian economy through the sharp decline in tourism in 2020 and sluggish recovery in 2021. It is a call to action to help the sector recover, 'build forward better' and support private sector development more broadly. This is a critical agenda to protect the welfare of poor and vulnerable households, attract new foreign and domestic investment, and support an employment-intensive recovery," said Bill Battaile, World Bank Lead Economist for Tanzania.
The economic update proposes priorities for sustainable recovery for Tanzania's tourism sector, including creating an efficient, reliable and transparent business environment, improving tourism information management system, ensuring affordable financial support to struggling businesses across the value chain, strengthen adherence to health and safety protocols and data transparency, and supporting nature-based landscape and seascape management through development of co-investment and partnership arrangements.
Conflict, COVID, climate crisis, likely to fuel acute food insecurity in 23 'hunger hotspots'
Life-saving aid to families on the brink of famine is being cut off in several countries by fighting and blockades, the UN's Food and Agriculture Organization (FAO) and World Food Programme (WFP) said in a new report issued on Friday.
Of grave concern are 23 'hunger hotspots' which over the next four months are expected to face an acute level of food insecurity due to the combined economic repercussions of COVID-19, the climate crisis and fighting.
"Families that rely on humanitarian assistance to survive are hanging by a thread. When we cannot reach them, that thread is cut, and the consequences are nothing short of catastrophic," warned David Beasley, WFP Executive Director.
Supporting agriculture
Bureaucratic obstacles and a lack of funding also hamper the agencies' efforts to provide emergency food assistance and enable farmers to plant at scale and at the right time.
"The vast majority of those on the verge are farmers. Alongside food assistance, we must do all we can to help them resume food production themselves," said FAO Director-General QU Dongyu.
"So far, support to agriculture as key means of preventing widespread famine remains largely overlooked by donors. Without such support to agriculture, humanitarian needs will keep skyrocketing," he added.
Hotspot nations
The 23 hotspots identified are Afghanistan, Angola, Central Africa Republic, Central Sahel, Chad, Colombia, Democratic Republic of the Congo, Ethiopia, El Salvador together with Honduras, Guatemala, Haiti, Kenya, Lebanon, Madagascar, Mozambique, Myanmar, Nigeria, Sierra Leone together with Liberia, Somalia, South Sudan, Syrian Arab Republic, Yemen.
FAO and WFP have warned that 41 million people were already at risk of falling into famine. 2020 saw 155 million people facing acute food insecurity at crisis or worse levels in 55 countries, according to the Global Report on Food Crises.
This is an increase of more than 20 million from 2019, and the trend is only expected to worsen this year.
The report highlights that conflict, climate extremes and economic shocks, often related to the economic fallout of COVID-19, are likely to remain primary drivers of acute food insecurity for the August-November period this year.
Transboundary threats are also an aggravating factor in some regions. In particular, desert locust infestations in the Horn of Africa and African migratory locust swarms in Southern Africa.
Communities cut off
Humanitarian access constraints are another severe aggravating factor, increasing the risk of famine.
Countries currently facing the most significant obstacles preventing aid from reaching them include Afghanistan, Ethiopia, the Central African Republic, Mali, Nigeria, South Sudan, Somalia, Syria and Yemen.
"The road to zero Hunger isn't paved with conflict, checkpoints and red tape. Humanitarian access isn't some abstract concept.
"It means authorities approving paperwork in time so that food can be moved swiftly, it means checkpoints allow trucks to pass and reach their destination, it means humanitarian responders are not targeted, so they are able to carry out their life- and livelihood-saving work," said Mr. Beasley.
'Highest alert' hotspots
Ethiopia and Madagascar are the world's newest "highest alert" hunger hotspots according to the report. Ethiopia faces a devastating food emergency linked to ongoing conflict in the Tigray region.
Reaching those desperately in need remains an enormous challenge, with 401,000 people expected to face catastrophic conditions by September.
This is the highest number in one country since the 2011 famine in Somalia. Meanwhile, in southern Madagascar, 28,000 people are expected to be pushed into famine-like conditions by the end of the year.
This is due to the worst drought in 40 years, combined with rising food prices, sandstorms, and pests affecting staple crops.
The new highest alerts issued for Ethiopia and Madagascar add to South Sudan, Yemen, and northern Nigeria, which remain among the acute food insecurity hotspots of greatest global concern.
In a few areas, some of these countries are already experiencing famine conditions and significant numbers of people are at risk of falling into famine.
World's worst
In Afghanistan, where acute food insecurity is becoming increasingly critical due to ongoing drought, there is rising conflict-driven displacement as well as high food prices and widespread unemployment fuelled by COVID-19.
Meanwhile, the already precarious situation in Haiti is expected to get worse as the country faces likely lower staple crop production due to lack of, or irregular, rainfall. It is also reeling from worsening political instability and food price inflation, and the impacts of COVID-19-related restrictions.
The report warns that humanitarian action is urgently needed to prevent hunger, famine and death in all 23 hotspots.
It provides country-specific recommendations covering both shorter-term emergency responses, as well as anticipatory actions to protect rural livelihoods and increase agricultural production, so at-risk communities can better withstand future shocks.