Armenia Narrows the Gap with the Global Regulatory Frontiers
Economies in Europe and Central Asia accelerated an already strong momentum to improve their business climates, enacting 56 reforms and leading globally in reforms on paying taxes and enforcing contracts, the World Bank's Doing Business 2020 study says.
Europe and Central Asia is home to two of the world's top 20 best places to do business – Georgia (7th) and North Macedonia (17th).
"The economies of Europe and Central Asia continue to make significant progress in enabling entrepreneurship and promoting economic growth," said Santiago Croci Downes, Program Manager of the Doing Business Unit. "As the reform momentum builds, economies that lag behind can learn from the good practices adopted by their neighbors."
"On the ease of doing business score which assesses a country's absolute level of regulatory performance – Armenia's score went up from 73.2 in Doing Business 2019 to 74.5 in Doing Business 2020," says Sylvie Bossoutrot, World Bank Country Manager for Armenia. "This means that over the course of last year Armenia has improved its business regulations as captured by the Doing Business indicators in absolute terms. The country is indeed continuing to narrow the gap with the global regulatory frontier which is a positive and promising development."
In 2018/19, Armenia implemented four reforms improving the business regulatory framework. More specifically, Doing Business finds that Armenia implemented substantive improvements in the local regulatory framework in the following areas:
Armenia strengthened construction quality control by imposing stricter qualification requirements for architects and engineers;  
Armenia strengthened minority investor protections by requiring an independent review and immediate disclosure to the public of related party transactions, increasing shareholders' rights and role in major corporate decisions and clarifying ownership and control structures;
Armenia made paying taxes easier by extending value added tax cash refunds to cases of capital investment;
Armenia made exporting faster by allowing the online submission of customs declarations.
The Doing Business team visited Yerevan this year and deepened its knowledge across topics in Armenia by expanding the pool of contributors over the past year to 139 (by 8%) located in Yerevan.
The region implemented the most reforms world-wide in the areas of paying taxes (nine), as 22 economies in the region now allow electronic filing of taxes, and enforcing contracts (six), as Europe and Central Asian is the region with the most efficient commercial judicial system. Europe and Central Asian economies also stand out on the ease of registering property: it costs 2.7% of property value on average to transfer a property, less than the 4.2% average among OECD high-income economies.
Europe and Central Asia has also performed well over long run, as numerous countries have lowered paid-in minimum capital requirements and improved credit reporting systems over the 17 years of Doing Business study.
The region underperformed in the areas of dealing with construction permits and getting electricity. Obtaining required construction permits takes 170 days on average in the region, compared to 152 days in OECD high-income economies. Similarly, connecting a new warehouse to the grid in Europe and Central Asia takes on average almost 100 days, 25 more days than among OECD high-income economies.
193 countries adopt the first global agreement on the Ethics of Artificial Intelligence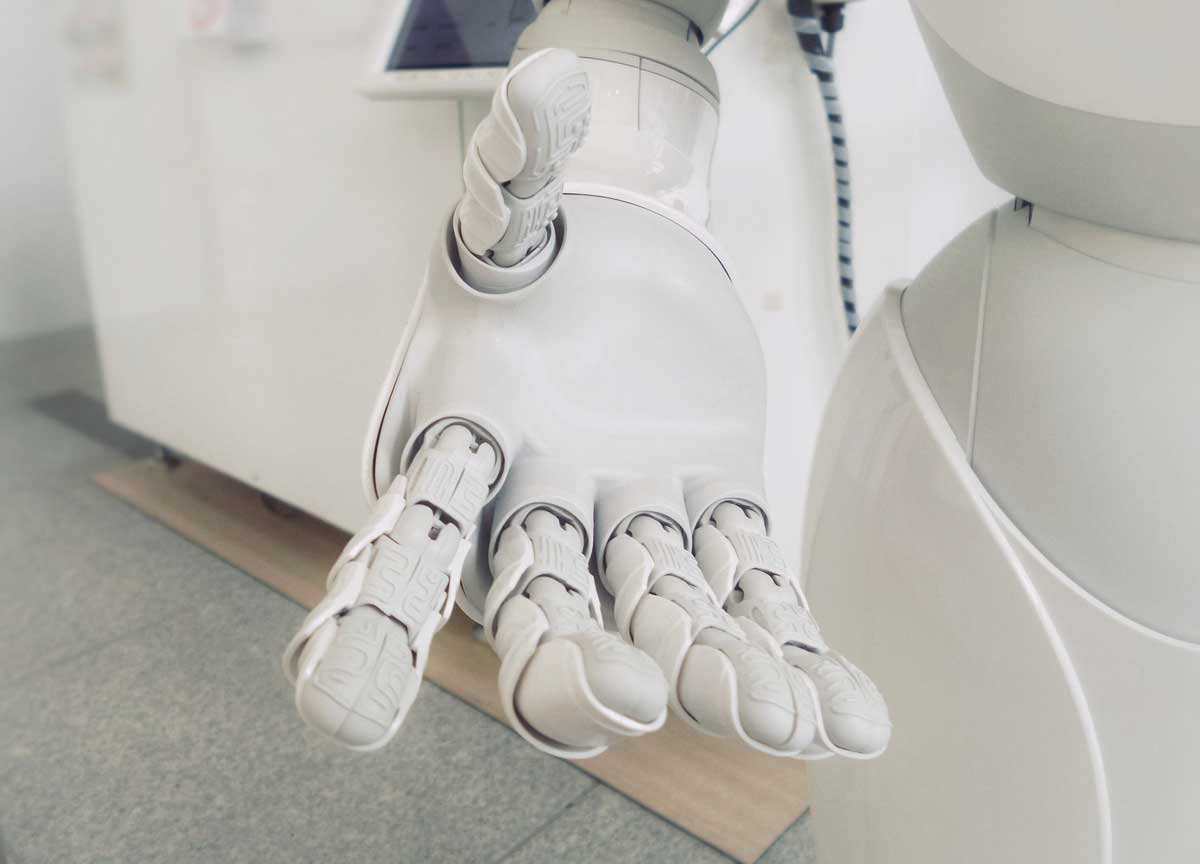 All the nations members of the UN Educational, Scientific and Cultural Organization (UNESCO) adopted on Thursday a historical text that defines the common values and principles needed to ensure the healthy development of AI.
Artificial intelligence is present in everyday life, from booking flights and applying for loans to steering driverless cars. It is also used in specialized fields such as cancer screening or to help create inclusive environments for the disabled.
According to UNESCO, AI is also supporting the decision-making of governments and the private sector, as well as helping combat global problems such as climate change and world hunger.
However, the agency warns that the technology 'is bringing unprecedented challenges'.
"We see increased gender and ethnic bias, significant threats to privacy, dignity and agency, dangers of mass surveillance, and increased use of unreliable AI technologies in law enforcement, to name a few. Until now, there were no universal standards to provide an answer to these issues", UNESCO explained in a statement.
Considering this, the adopted text aims to guide the construction of the necessary legal infrastructure to ensure the ethical development of this technology.
"The world needs rules for artificial intelligence to benefit humanity. The Recommendation on the ethics of AI is a major answer. It sets the first global normative framework while giving States the responsibility to apply it at their level. UNESCO will support its 193 Member States in its implementation and ask them to report regularly on their progress and practices", said Audrey Azoulay, UNESCO chief.
AI as a positive contribution to humanity
The text aims to highlight the advantages of AI, while reducing the risks it also entails. According to the agency, it provides a guide to ensure that digital transformations promote human rights and contribute to the achievement of the Sustainable Development Goals, addressing issues around transparency, accountability and privacy, with action-oriented policy chapters on data governance, education, culture, labour, healthcare and the economy.
One of its main calls is to protect data, going beyond what tech firms and governments are doing to guarantee individuals more protection by ensuring transparency, agency and control over their personal data. The Recommendation also explicitly bans the use of AI systems for social scoring and mass surveillance.
The text also emphasises that AI actors should favour data, energy and resource-efficient methods that will help ensure that AI becomes a more prominent tool in the fight against climate change and in tackling environmental issues.
"Decisions impacting millions of people should be fair, transparent and contestable. These new technologies must help us address the major challenges in our world today, such as increased inequalities and the environmental crisis, and not deepening them." said Gabriela Ramos, UNESCO's Assistant Director General for Social and Human Sciences.
Africa Industrialization Week 2021 at UNIDO
A series of webinars on themes such as the Fourth Industrial Revolution, climate-related challenges in industrialization, and opportunities for Japanese and other international investors on the African continent, marked the beginning of Africa Industrialization Week 2021 at the United Nations Industrial Development Organization (UNIDO).
Africa Industrialization Week, observed by the United Nations system each year in November, focuses on raising awareness of the importance of Africa's industrialization and the challenges faced by the continent.
"The African Continental Free Trade Area – AfCFTA – agreement, which came into being this year, opens up a huge market of 1.3 billion people and is a US$3.4 trillion economic bloc with the potential to lift 30 million Africans out of extreme poverty. Coupled with the African Union's Agenda 2063 and the 2030 Agenda for Sustainable Development Goals, it will help focus on addressing the existing challenges and opportunities to accelerate the industrial development of the continent," said UNIDO Director General, LI Yong, in his message on the occasion.
"The Fourth Industrial Revolution (4IR) has deep implications for sustainable development of Africa, and governments' policymaking approach towards new technology and innovation needs to be more agile, flexible and resilient," according to Bernardo Calzadilla-Sarmiento, UNIDO Managing Director of the Directorate of Digitalization, Technology and Agribusiness at UNIDO.
At a webinar on 'Road to 4IR for Africa,' Calzadilla-Sarmiento said that by 2030 Africa's potential workforce will be among the world's largest and there is a massive opportunity for growth when this is coupled with the needed infrastructure and suitable skills for innovation and technology use.
Other panellists from the field of robotics, Artificial intelligence and the Internet of Things also discussed the potential strengths and opportunities, as well as the challenges for African industrialization.
In a separate webinar, hosted by UNIDO's Investment and Technology Promotion Office (ITPO) in Tokyo, the panelists discussed ways to facilitate and promote investment and technology transfer, especially from Japan, for industrial development in Africa. Panelists emphasized that there was a need to increase manufacturing capabilities and improve capacity building, especially in sectors like pharmaceuticals, both for domestic consumption and for export.
"There are projected business opportunities valued at US$ 5.6 trillion by 2025 due to the increased spending capacity of US$ 3.5 trillion and growth in household consumption to US$2.1 trillion. This creates great business opportunities for investors from Japan, as well as from the rest of the world," opined Mansur Ahmed, Vice President of the Africa Business Council.
In a webinar on "Carbon-Neutral and Resilient industrialization in Africa," the panelists discussed ways of addressing the challenges of climate change and ensuring an inclusive and sustainable industrial development on the continent. They agreed there is a need for a policy environment that allows private sector participation in energy generation, and a need to develop pathways aligning industrial policy goals with national climate action priorities and policies.
In 2016, the United Nations proclaimed the period 2016-2025 as the Third Industrial Development Decade for Africa (IDDA III) and tasked UNIDO with leading the implementation of the Decade, in collaboration with a range of partners. According to Victor Djemba, chief of UNIDO's Africa division, UNIDO coordinated the development of a Joint Roadmap to better streamline international efforts into programmes and projects for the continent's industrial development activities. "The vision for the implementation of IDDA III is to firmly anchor Africa on a path towards inclusive and sustainable industrial development," he added.
WHO urges caution over travel bans linked to new COVID-19 variant
The UN health agency has urged all countries to adopt a risk-based and scientific approach to travel bans linked to a new COVID-19 variant identified in South Africa and Botswana.
The development on Friday came as a World Health Organization (WHO) panel prepared to meet to assess the potential impact of a new coronavirus variant identified as B 1.1.529.
According to WHO's COVID-19 technical lead, Dr. Maria Van Kerkhove the information is still limited.
"There are fewer than 100 whole genome sequences that are available, we don't know very much about this yet. What we do know is that this variant has a large number of mutations, and the concern is that when you have so many mutations it can have an impact on how the virus behaves", she said during a Q&A on Twitter.
Dr. Van Kerkhove explained that researchers are currently trying to determine where the mutations are and what they potentially mean for diagnostics, therapeutics, and vaccines.
"It will take a few weeks for us to understand what impact this variant has, there's a lot of work that is underway. It's a variant that's under monitoring. The (WHO) technical advisory group will discuss if it will become a variant of interest or a variant of concern and if that's the case, we will give it a Greek name, but it is something to watch", she added.
'Do not discriminate'
The expert thanked researchers from South Africa and Botswana for openly sharing information to the UN health agency.
"Everyone out there: do not discriminate against countries that share their findings openly", she urged, as countries such as Britain, France and Israel have moved to cancel direct flights from South Africa and surrounding nations.
According to South African health authorities so far fewer than 100 cases of the new variant have been confirmed, largely among young people who have the lowest vaccination rate in the country.
"Countries can do a lot already in terms of surveillance and sequencing and work together with the affected countries or globally and scientifically to fight this variant and understand more about it so that we know how to go about…so at this point implementing travel measures is being cautioned against", WHO spokesperson Christian Lindmeier told journalists in Geneva.
Protect yourself and others
The WHO officials reminded previous advice: people can do a lot to protect themselves from COVID, including by continuing to wear masks and avoiding crowds.
"Everybody that's out there needs to understand that the more this virus circulates the more opportunities the virus has to change, the more mutations we will see", said Dr. Van Kerkhove.
"Get vaccinated when you can, make sure you receive the full course of your doses and make sure you take steps to reduce your exposure and prevent yourself from passing that virus to someone else", she added.