Armenia Narrows the Gap with the Global Regulatory Frontiers
Economies in Europe and Central Asia accelerated an already strong momentum to improve their business climates, enacting 56 reforms and leading globally in reforms on paying taxes and enforcing contracts, the World Bank's Doing Business 2020 study says.
Europe and Central Asia is home to two of the world's top 20 best places to do business – Georgia (7th) and North Macedonia (17th).
"The economies of Europe and Central Asia continue to make significant progress in enabling entrepreneurship and promoting economic growth," said Santiago Croci Downes, Program Manager of the Doing Business Unit. "As the reform momentum builds, economies that lag behind can learn from the good practices adopted by their neighbors."
"On the ease of doing business score which assesses a country's absolute level of regulatory performance – Armenia's score went up from 73.2 in Doing Business 2019 to 74.5 in Doing Business 2020," says Sylvie Bossoutrot, World Bank Country Manager for Armenia. "This means that over the course of last year Armenia has improved its business regulations as captured by the Doing Business indicators in absolute terms. The country is indeed continuing to narrow the gap with the global regulatory frontier which is a positive and promising development."
In 2018/19, Armenia implemented four reforms improving the business regulatory framework. More specifically, Doing Business finds that Armenia implemented substantive improvements in the local regulatory framework in the following areas:
Armenia strengthened construction quality control by imposing stricter qualification requirements for architects and engineers;  
Armenia strengthened minority investor protections by requiring an independent review and immediate disclosure to the public of related party transactions, increasing shareholders' rights and role in major corporate decisions and clarifying ownership and control structures;
Armenia made paying taxes easier by extending value added tax cash refunds to cases of capital investment;
Armenia made exporting faster by allowing the online submission of customs declarations.
The Doing Business team visited Yerevan this year and deepened its knowledge across topics in Armenia by expanding the pool of contributors over the past year to 139 (by 8%) located in Yerevan.
The region implemented the most reforms world-wide in the areas of paying taxes (nine), as 22 economies in the region now allow electronic filing of taxes, and enforcing contracts (six), as Europe and Central Asian is the region with the most efficient commercial judicial system. Europe and Central Asian economies also stand out on the ease of registering property: it costs 2.7% of property value on average to transfer a property, less than the 4.2% average among OECD high-income economies.
Europe and Central Asia has also performed well over long run, as numerous countries have lowered paid-in minimum capital requirements and improved credit reporting systems over the 17 years of Doing Business study.
The region underperformed in the areas of dealing with construction permits and getting electricity. Obtaining required construction permits takes 170 days on average in the region, compared to 152 days in OECD high-income economies. Similarly, connecting a new warehouse to the grid in Europe and Central Asia takes on average almost 100 days, 25 more days than among OECD high-income economies.
Xiamen Marathon's race towards sustainability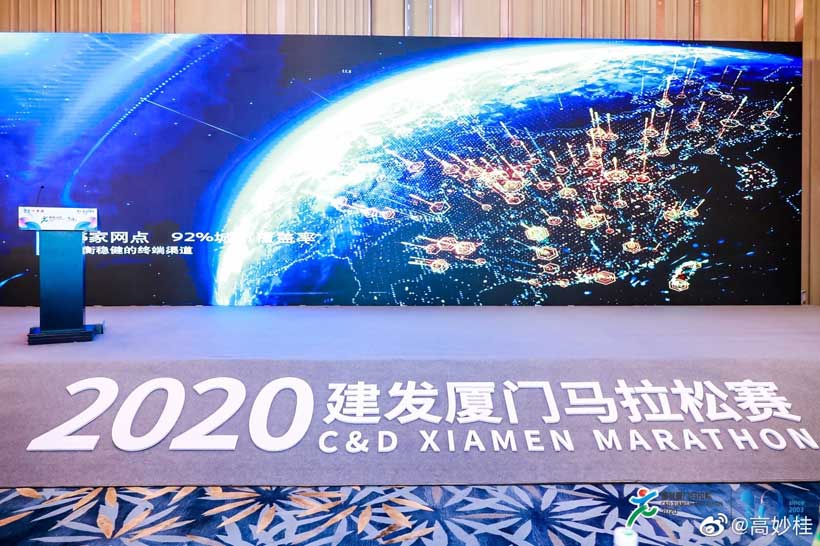 On 5 January 2020, the Chinese coastal city of Xiamen held the first IAAFWorld Athletics Gold Label road race of the year. After 42 grueling kilometres, 35,071 runners from 41 countries and regions successfully finished the race.
However, the marathon's race towards sustainability is only just beginning.
Last year, Xiamen Marathon became a competition with a difference—heavy on sustainability, light on single-use plastics and the first international marathon to join United Nations Environment Programme's (UNEP) Clean Seas campaign. The organizers pledged to reduce plastic waste by 60 per cent through a series of measures that included replacing nearly 1 million single-use plastic cups with biodegradable ones made from maize straw. Single-use plastic bottles were also banned, eliminating some 200,000 bottles that would usually be discarded along the route.
Building on the change from last year, in 2020 the organizers scaled up their green ambitions. They moved towards the concept of "circularity," by reusing and recycling waste from the marathon where possible, and setting up a plastic bank at the end of the racecourse to encourage participants to deposit plastic to be recycled for use at next year's marathon.
A 17-year-old Xiamen Marathon tradition continued; while elite runners sped along the course, family groups followed behind, picking up litter and mimicking a growing global trend known as "plogging". Women pushed buggies as their children walked alongside, collecting rubbish and learning a valuable life lesson at the same time.
Billboards and flags with Clean Seas messaging were exhibited throughout the marathon, spreading the message that the world needs to do more to turn the tide on plastic pollution.
Advancing towards carbon neutrality, participants were able to claim saplings on site which will be planted in the North-Western desert in China through the China Green Foundation.
The organizers also made efforts to reduce the marathon's contribution to air pollution by providing free electric shuttle buses between the race site, the airport and train stations, as well as shared bicycle parking. The start and finish of the race was Xiamen International Conference and Exhibition Center, accessible via public transport, which attendees were heavily encouraged to use. The guiding cars throughout the race were also electric. A total of 35,071 runners from 41 countries and regions participated in the event, with Ethiopian runners dominate in both men's and women's competition in the largest marathon in China. However, the most highlight was arguably the ocean with the Xiamen Marathon setting its own personal best for a sustainable sporting event.
In October 2019, Xiamen Marathon was awarded the 2019 Green Award by the Association of International Marathons and Distance Races, the member organization representing more than 460 of the world's leading distance races. Xiamen Marathon became the first Chinese running event to win the Award, in recognition of excellence in environmental practice through its efforts in fighting climate change, reducing waste and raising environmental awareness.In this year's race, Xiamen Marathon advocates Car-free Day on the race day. The start and finish of the race is Xiamen International Convention and Exhibition Center accessible by many public transport options which are promoted by the race. Free shuttle buses are provided to runners by the race while shared bicycle parking is provided.
The race's collaboration with the Clean Seas campaign was of great significance, said Hua Yun, from the Xiamen Marathon Committee, adding that there is still a long way to go to make the whole race pollution-free. The committee will continue to support the Clean Seas campaign and explore all possible options to reduce, reuse and recycle marathon waste.
"We take our environmental responsibilities very seriously," Yun said. "We have taken steps towards becoming a sustainable and green sport but there is still lots of potential to explore. We are delighted that all of our environmental work has been aligned with this international organization. Partners are increasingly joining the fight against pollution."
UNEP's Clean Seas campaign was set up in 2017 to galvanize mass social change against marine litter. Since then, 60 countries around the world have joined the campaign, committing to reduce their consumption of single-use plastics, and to move towards circularity.
According to UNEP's Head of Public Advocacy and Communication, Atif Butt, "The Clean Seas campaign advocates for the fact that everybody can and should play a part in combatting the issue of marine litter. Individuals can change their consumption behaviour while governments and big businesses can improve their practices and policies. The Xiamen Marathon, as part of this larger mix, highlights the importance of sport and sporting events also having a part to play in combatting pollution. Clean Seas invites other sporting bodies to follow suit."
Vietnam Prepares for Success in 4IR with World Economic Forum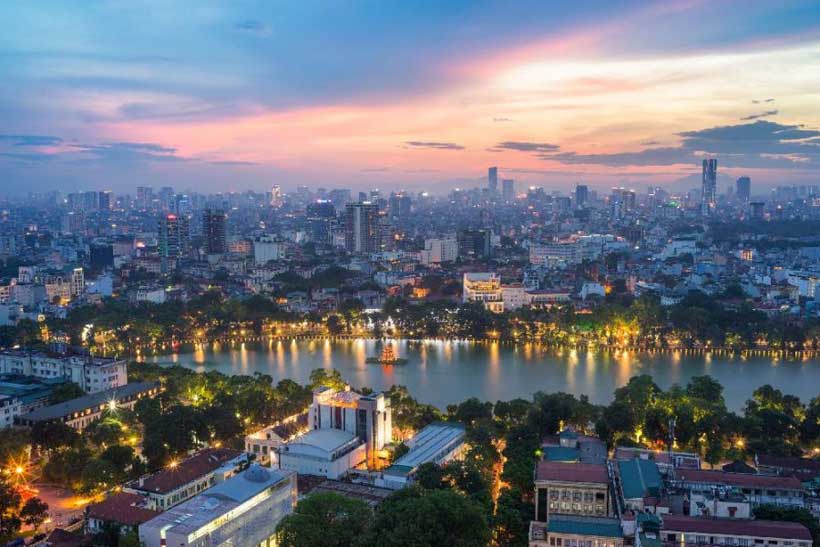 Over the past three years, the Government of Viet Nam has partnered with the World Economic Forum to identify, assess and greenlight areas of improvement for the country's economy. By the end of the Country Partnership, Viet Nam's score on the Global Competitiveness Index rose from 51 out of 100 in 2017 to 62 out of 100 in 2019.
Truong Hoa Binh, Deputy Prime Minister of Viet Nam, attended the World Economic Forum's Annual Meeting 2020 in Davos-Klosters this week and was presented with a report of the Country Partnership. "It has been an honour for us to work with the Vietnamese government over the past three years," said Børge Brende, President of the World Economic Forum.
Working with business, government and civil society at large, the Forum conducted extensive research, workshops and policy development activities in Viet Nam. Topics included: human capital, the future of jobs and reskilling. Projects ranged from reforming education and skills to improving healthcare, building infrastructure and upgrading the agriculture sector. The report also sets out policy recommendations for the government.
During 2020, the Forum will partner with the Ministry of Information and Communications of Viet Nam to open an Affiliate Centre for the Fourth Industrial Revolution. It will focus on technology governance and join a global network of Centres in the China, Colombia, India, Israel, Japan, South Africa, the UAE and the US.
"We look forward to continuing our collaboration," Brende said. "In particular, we look forward to the launch of an Affiliate Centre for the Fourth Industrial Revolution in Viet Nam this year." The purpose of these Centres is to bring government and business together to work collectively on shaping policies that ensure that these technologies, which include artificial intelligence, blockchain and the internet of things, have their benefits maximized and their risks minimized throughout society.
"The Country Partnership between Viet Nam and the World Economic Forum has made an important contribution to enhancing substantially the fruitful cooperation between Viet Nam and the Forum. The successful partnership is an excellent example of mutually beneficial cooperation between ASEAN members and the Forum so as to harness opportunities of the Fourth Industrial Revolution", said Deputy Prime Minister Truong Hoa Binh.
In the coming year, as well as launching an Affiliate Centre for the Fourth Industrial Revolution, the Forum will also launch a major new initiative to tackle plastic pollution and improve how Viet Nam manages plastic waste. This National Plastic Action Partnership is a collaboration between Viet Nam's Ministry of Natural Resources and the Environment and the Forum's Global Plastic Action Partnership.
EU humanitarian budget for 2020 to help people in over 80 countries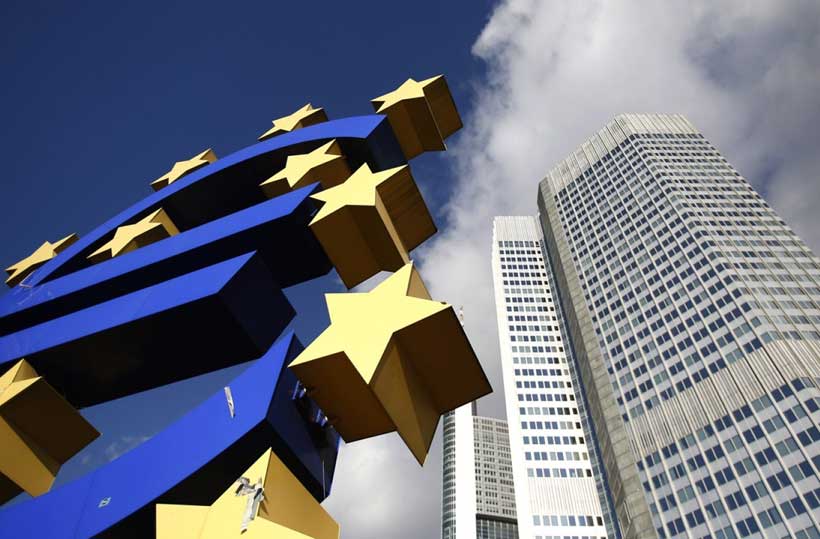 Today the Commission has adopted its initial annual humanitarian budget for 2020 worth €900 million. The EU is the leading global humanitarian aid donor and helps people in over 80 countries. From protracted conflicts in Africa and the Middle East, to severe food crises, humanitarian crises are intensifying and putting aid delivery to those most in need at risk.
"EU humanitarian aid allows us to save millions of lives worldwide, putting EU global solidarity into action. Yet humanitarian crises are increasing in complexity and severity. Even though conflict remains the main cause of hunger and displacement, its impact has become seriously worsened by climate change. Europe has a responsibility to show solidarity and support for those in need. Our assistance depends on full humanitarian access so aid organisations can do their lifesaving job," said Janez Lenarčič, Commissioner for Crisis Management.
€400 million will go for programmes in Africa, where EU aid will support people affected by long-term conflict in the Democratic Republic of Congo, those suffering food and nutrition crisis in Sahel, and those displaced by violence in South Sudan, Central African Republic, and Lake Chad basin. In the Middle East, €345 million of EU funding, will address the crisis in Syria and its refugees in neighbouring countries, as well as the extremely critical situation in Yemen.
In Asia and Latin America, EU aid worth €111 million will continue to assist the most vulnerable populations affected by the crisis in Venezuela and refugees in neighbouring countries. The European Union will also continue to provide help in Asian countries such as Afghanistan, which has witnessed war for nearly four decades, and Myanmar and Bangladesh, which both host Rohingya populations.
Since climate change is increasing communities' vulnerability to humanitarian crises, the funding will help vulnerable populations in disaster prone countries to better prepare for various natural disasters, such as floods, forest fires and cyclones.
Background
EU humanitarian aid is impartial and independent. Aid is provided on a needs-basis and delivered in accordance with humanitarian principles of humanity, neutrality, impartiality and independence. The EU's humanitarian assistance supports millions of people in need globally. EU assistance is delivered only through humanitarian partner organisations, including UN agencies, non-governmental organisations and the Red Cross family, who have signed partnership agreements with the European Commission. The Commission closely tracks the use of EU funds via its global network of humanitarian experts and has firm rules in place to ensure funding is well spent.