Russia's return to Africa: A blessing for China or not?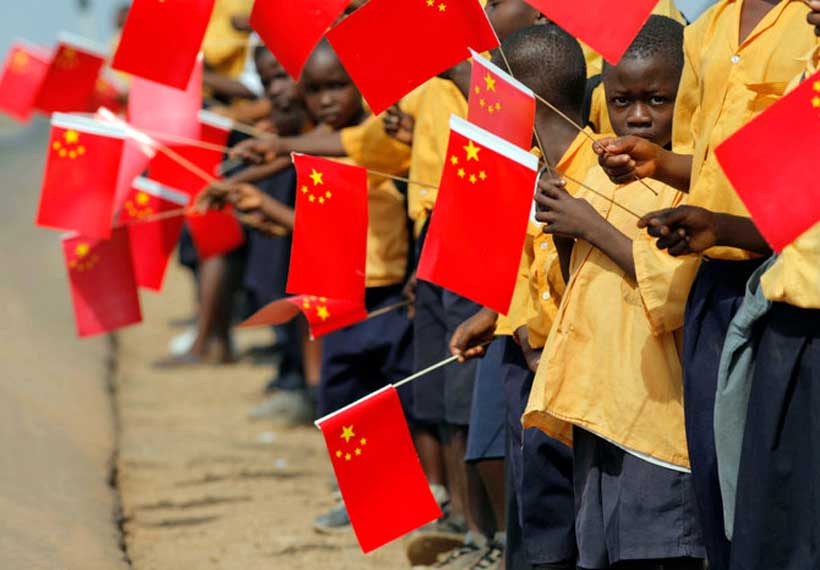 Authors: Yang Yi-zhong and Paul Wang (Wang Li)
On October 23-24, beautiful Sochi, a summer resort in Russia, hosted the inaugural Russia-Africa summit with more than 50 leaders of African states participating. It is a symbolic that the forum was co-chaired by President Putin and President Abdel el-Sisi of Egypt which is the strongest military power of the continent. So the implications of this summit must go beyond that.
It is a cliché that Russia slipped into a regional power after the disintegration of the former Soviet Union (USSR). This sort of discussions are either ambiguous or groundless. As early as the 1990s, just after the fall of the USSR, Henry Kissinger and many other geo-strategists have argued that throughout history, Russia's achievements and ambitions have kept pace with its physical dimensions. On two occasions, Russia's strategic depth and Russian people's capacity for endurance prevented a conqueror from dominating Europe: Napoleon in the 19th century and Hitler in the 20th century. At the turn of the new millennium, then Prime Minister Putin firmly said, "For Russians, a strong state is not an anomaly, given this, …… we must remake Russia a great, powerful and mighty state."
Though controversial, Putin has obviously kept his promise to Russia and the world. Despite its economics looks not remarkable as expected, Russian military capacity has been fully recovered up to its former level during the Cold War. Diplomatically, Russia and China have enhanced a series of fruitful and pragmatic cooperation over the past years in view of the comprehensive strategic partnership of coordination. And the two Eurasian powers have worked steadfastly to innovate the fields and modes of cooperation and expand and deepen the strategic ties between their armed forces as well. Geopolitically, Russia has performed deftly in the Middle East so that it once again acts as a guarantor of the regional order and the initiator and major balancer of the world equilibrium. In light of this, Russia's return to Africa is a natural result since there have existed strong historical traditions of friendship and solidarity in support of the Africans for freedom and independence. As a note from the Russian Embassy revealed, "Russia will continue to contribute to ensuring peace, stability and progress in Africa, both bilaterally and through international organizations. Now eagerly acting as a new civilian power, Russia has called for cooperation with African states in the fields of digital development, nuclear & high-technologies, humanitarian and social spheres.
Is Russia's return to Africa a challenge to the rise of China's status or a new opportunity for their work in order to expand and deepen their shared strategic interests? No doubt, Western media like to intend to exaggerate any disagreements between China and Russia with a view to exploring the natural competition as major powers. Yet, it is unwise to try to sow the differences between them.
First, historically the Soviet Union supported Africa's national independence during the post-WWII era, and the Russian influence has been there even after the fall of the Soviet Union. Now with Russia striving to be a major power on the global stage, the "return" to Africa is inevitable. Second, geopolitically it can be argued that Russia's Middle East strategy has made remarkable deeds which have obviously raised its confidence. As U.S. troops withdraw from Syria, Russia's influence over the region is surging. In addition, its relationship with Iran is closer than ever before and its relations with Turkey and Saudi Arabia are equally rising. With the proximity of the Middle East and Africa, Putin's strategic move into the one area can be seen as an extension of Russia's victory in another. As a Chinese scholar held, like many other countries such as the U.S., Europe, China and Japan, Russia wants to be treated as one of the major powers in a global stage. Due to this, it is proper to say that Russia's return to Africa has been driven by its conventional strategy of the great power diplomacy to seek geopolitical and geo-economic opportunities whenever it sees properly and necessarily. In brief, faced with western blockage, Russia's return to Africa is surely a showcase of its capability to engage with the continent against Western wishes.
China's role in the world has changed dramatically. As its economy has grown into the second largest of the world, the future of China's prosperity has hinged on it becoming an increasingly relevant stakeholder in broader global affairs, with the success of China increasingly dependent on securing a stable and wider global share. Due to this, China's foreign policy has placed a growing emphasis on multilateral forms of engagement and cooperation. Although Russia is bound to seek more economic activities globally, its political concerns are the main driving force of Russia's return to Africa. First, Russia and African countries are all rich in energy and natural resources, therefore, arms sales dictate the trade between the two sides. According to the Stockholm International Peace Research Institute (SIPRI), 28% of Russia's arms exports goes to sub-Saharan Africa over the past 6 years.
In effect, China and Russia would be able to cooperate with each other in terms of their relative advantages: China is much stronger in finance and infrastructure, and Russia is much better in the advanced arms and heavy equipment. Also due to the common standing on offering aid and investment without political strings attached, China and Russia would not compete with each ideologically. In this regard, both powers' competitor should be the West which has long asked structural change prior to providing help. Finally, given Russia's staggering economic growth, the "return" to Africa for Russia is more symbolic rather than immediate move. In light of this, China should welcome Russia's return as a potential counterbalance to the growing presence of the United States. As Chinese official line goes, for the sake of the current world under profound changes unseen in a century, while peace and win-win cooperation are irreversible trends, there is still an urgency for China and Russia to work together in securing their core interests and common development. As long as Moscow sees its presence in Africa in very broader terms, China and Russia would be more likely strategic partners than competitors. This was seemingly testified by former US National Security adviser John Bolton announced in 2018 that a new US strategy for Africa partly aimed at countering both China and Russia.
In sum, China and Russia have forged their strategic relations in a genuine sense due to their long-term deliberations. Therefore, their cooperation in Africa would be more proactive and pragmatic. Since 2014, military co-operation agreements between Russia and African states have been signed; and then during 2017-18, more arms deals were done with African states, covering fighter jets, combat and transport helicopters, anti-tank missiles and etc. Yet, Africa is really not a major defense market but a huge area for FDI and lower-technologies and cheaper goods. Now EU, China, the U.S., Japan and India give far more development aid and invest more in Africa than Russia does. Consider this, Moscow is nowhere near restoring the status that the Soviet Union once enjoyed on the continent. Yet, the nature of Sino-Africa relationship has always been laced with uncertainty which an U.S.-led bloc would not have, due to this, China-Russian relationship would be likely a dual insurance for their common interests in the huge and diverse continent.
Unprecedented humanitarian crisis in Mali revealed in new report
Escalating violence and insecurity in Mali have sparked an unprecedented humanitarian crisis, rendering 3.9 million people in need of assistance and protection – an increase of 700,000 since the beginning of the year, the UN said on Thursday.
Citing a recent report from the NGO Refugees International, Deputy Spokesperson Farhan Haq told correspondents in New York that the number of internally displaced people has also jumped from around 80,000 to nearly 200,000 in one year with more than half being children and women.
The data shows that 650,000 people face food insecurity, compared to 185,000 at the same time last year and that number is projected to nearly double to 1.2 million by June 2020.
These figures are the highest recorded level over the last five years, said Mr. Haq.
The report notes that eight years after the onset of the political crisis that has destabilized Mali, "the international community remains heavily focused on stabilization and counterterrorism, at times to the detriment of the worsening humanitarian situation."
While insurgent violence in the north rages on, anti-Government elements have spread south into central Mali, where they have inflamed intercommunal tensions.
Some 70 per cent of the people affected live in the conflict regions of Mopti, Timbuktu and Gao.
Throughout the year, UN and humanitarian partners have assisted about 900,000 people with food assistance and in 2020, the Humanitarian Response Plan seeks $365.6 million to assist nearly three million in urgent need.
Needs, grievance must be addressed
Mali has been the scene of perpetual conflict and displacement for nearly eight years, when in January 2012, tensions in the marginalized north came to a head as rebels took over almost one-third of the country. A peace agreement signed in 2015 between the complex web of warring parties, has failed to take hold.
While the UN Multidimensional Integrated Stabilization Mission in Mali (MINUSMA) has restored some semblance of peace and government control there, the country's northern and central regions remain trapped in cycles of violence.
The report maintains that there is no purely military solution to the country's crisis.
Although international humanitarian aid must be strengthened, Mali's citizens also require a government willing and able to meet the needs of its people and address grievances at the root of the conflict while implementing the terms of the peace agreement in a timely and transparent fashion.
"The real war will be won by whoever wins over the population. And for now, the state is perceived to not even be trying", one UN representative said in the report.
At least 71 dead in Niger
Against a backdrop of rising extremist violence, lawlessness and extreme weather linked to climate change across the whole Sahel region, neighbouring Niger suffered a major blow after at least 71 Government troops died during an attack on a military base, claimed by the ISIL terrorist group.
Mohamed Ibn Chambas, Head of the UN Office for West Africa and the Sahel (UNOWAS) condemned Tuesday's attack on the camp located in Inates, Niger, close to the border with Mali. A further 12 soldiers were also injured during the assault involving "several hundred" militants, according to news reports.
The Special Representative extended his heartfelt condolences to the families of the victims and to the Government and people of Niger, wishing a prompt recovery to the wounded.
He also called for the perpetrators of this crime to be swiftly brought to justice.
U.S. Policy on Zimbabwe Leaves Door Open for China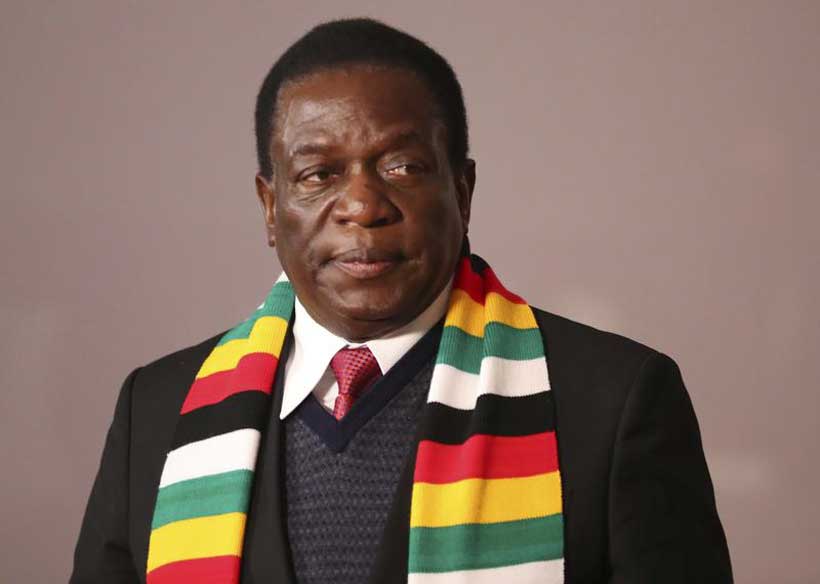 The clearest image yet of the failure of United States' policy towards Zimbabwe was on display last week when President Emmerson Mnangagwa toured the site of his country's new parliament building, funded by the Chinese government and being built by a Chinese contractor.
Scheduled for completion by March 2021, this $140 million building at Mount Hampdennear Harare will stand six stories tall as the largest building in Africa funded by China. It will soon be the seat of Zimbabwe's democracy as the country ends its decades of isolation. But rather than western democracies coming forward to support Zimbabwe in this transition, it is China which has filled the gap.
"We cannot tire in repeating our sincere and deep gratitude to China for the magnificent gesture…we are grateful," President Mnangagwa said as he toured the site.
According to the Johns Hopkins School of Advanced International Studies in Washington, China extended loans worth $2.2 billion to Zimbabwe during 2000-2017.Recent loans have been awarded for the upgrade of Harare's airport as well as construction of the Hwange 7 and 8 power plant project.
The West, on the other hand, has stuck to sanctions as its foreign policy tool. These were first imposed on Zimbabwe in the early 2000s by the U.S. and European Union in response to the alleged crackdown on political opponents by former president Robert Mugabe. This included financial and travel restrictions against specific individuals and companies.
Many of these measures are still in place today despite Mugabe's resignation in 2017 and Mnangagwa's election last year. The EU, however, has begun to normalise its relations with Zimbabwe, with only a few sanctions remaining. The start of political talks in June was perceived as a positive sign towards abandoning all EU sanctions in the near future.
An EU memo ahead of talks in Harare last week, noted that Zimbabwe has made progress by not enforcing its empowerment law, which would have required all foreign investors to cede at least 51% of their shares in local operations to Zimbabweans.
The memo also said the government's interim compensation of white farmers whose land was seized under Mugabe was a positive gesture towards re-opening export markets in the EU. In a budget statement last week, Finance Minister Mthuli Ncube set aside $24 million to compensate white farmers, 768 of whom had consented to the interim compensation scheme.
The U.S., meanwhile, has maintained wide-ranging sanctions, at least until March 2020. Officials in Washington claim this is due to Zimbabwe's failure to change laws curbing protests and media freedoms – a strange assessment since Mnangagwa's government is currently modernising 30 Mugabe-era laws to meet Western standards. A controversial emergency law has already been replaced, and media laws are being replaced with new legislations currently in Parliament.
Following decades of open hostility with Zimbabwe, the West is now jeopardising the opportunity to work constructively with the Mnangagwa government. Under Mugabe, Zimbabwe had actively pursued Chinese investment under his 'Look East' policy. But after Mugabe resigned, Mnangagwa said restoring ties with the West and western financial institutions was one of his major priorities.
That was the moment when the U.S could have helped turn Zimbabwe around, bringing in international investment and technical knowhow. But the U.S. instead chose to extend its sanctions, leaving Zimbabwe's economy reeling from high inflation and power shortages, exacerbated by the effects of climate change. Despite signals of keeping the door open, the Mnangagwa government is slowly but surely being forced to turn back to the arms of a willing China.
Guo Shaochun, the Chinese Ambassador to Zimbabwe, summed up the West's short-sighted approach."No country is perfect. No country knows Zimbabwe better than Zimbabwe. Zimbabwe doesn't need other countries to teach it to do this or not to do that. Zimbabwe needs real partners and real help without any political conditions. Zimbabwe has the wisdom & ability to address its own issues," Guo tweeted on November 16.
At the site of Zimbabwe's new parliament, President Mnangagw aexpressed his frustration last week, saying Western countries had done "nothing except criticise" Zimbabwe.
"Those countries who speak against our relations with our good friends have done nothing except to impose sanctions on us," the president pointed out.
The situation is not yet completely lost, however. If the U.S. were to reach out to Zimbabwe and acknowledge the painful reforms undertaken by Mnangagwa, it could still turn this southern African country towards the West.
The U.S. should also immediately allow Zimbabwe access to international lending agencies and provide technical expertise that is urgently needed, and, above all, eliminate sanctions when these come up for renewal in March.
Winning the hearts and minds of Zimbabweans – the most educated population in Africa – will take more than the 'stick' approach that has been tried so far; a 'carrot' will do the work much better. If the West doesn't grab this opportunity, then it should not be surprised when China steps in to reap the benefits.
A New Currency Offers New Hope for Zimbabwe
For many Zimbabweans queuing up outside banks last week, it must have felt like the beginning of a new era. A decade after the Zimbabwean dollar was abandoned after falling victim to years of hyper-inflation, crisp new "Zimdollars" have once again entered circulation. However, this time around the denominations come – at least for now – in two and five dollar bills, instead of the 100 million dollar notes that were printed towards the end of the last Zimbabwean dollar.
This new generation Zimdollar is the latest salvo by the government to combat the physical cash crunch and a crucial step ahead in its currency reforms. The Reserve Bank of Zimbabwe plans to incrementally inject $1 billion into the economy over the next six months, stimulating demand and production in a measured manner while keeping money supply in check.
"We will make sure that we drip-feed the physical cash into the market in order to ensure that there is sufficient cash in the economy," said central bank chief John Mangudya. "We believe this will also help in eliminating queues at the bank where people spend countless hours of productive time queuing for cash."
Mangudya added that the new Zimdollar would take the place of existing electronic money, alleviating the fear that the cash injection in the middle of an economic crisis would stoke inflation. Keeping price increases and speculative behaviour in check is also one of the reasons why the Reserve Bank is initially issuing lower denomination notes and coins.
For Zimbabweans, the new cash is a welcome relief. Over the past 10 years, they had to juggle a multitude of currencies and proxies. Following the collapse of the old Zimbabwean dollar in 2009, a basket of currencies became legal tender in the country, from the US dollar to the Chinese yuan. By 2015, the foreign currency notes dried up at the banks, which started the chronic cash shortage in Zimbabwe. The central bank introduced bond notes as a surrogate currency, but black market speculation quickly eroded their value, which then triggered the creation of electronic notes.
Given Zimbabwe's disastrous state of affairs, a popular uprising ensued against the country's long-time strongman Robert Mugabe, leading to his resignation two years ago. He was replaced by Emmerson Mnangagwa, who then won the presidential election in July 2018. He inherited a struggling economy marked by hyperinflation, cash shortages, a budget deficit, endemic corruption and a lack of monetary sovereignty.
Promising wide-ranging reforms, Mnangagwa appointed MthuliNcube as Finance Minister, a respected economist who was a professor of Public Policy at Oxford with a PhD in Mathematical Finance from Cambridge University. Mnangagwa tasked him to stabilise and transform the Zimbabwean economy so that it could achieve upper middle-income status by 2030, in line with countries such as Russia, China, Thailand, Costa Rica, Turkey and Malaysia (in fact, Zimbabwe was upgraded by the World Bank from a low income to lower middle income country in July).
Facing large fiscal deficits due to the expansion of underground economic activity and the sanctions imposed on Zimbabwe during Mugabe's rule – which restricted access to U.S. dollars – Ncube launched the Transitional Stabilisation Programme (TSP) a year ago with far-reaching currency and structural reforms. The move was endorsed by the International Monetary Fund (IMF), with whom Zimbabwe signed a two-year monitoring programme that could earn it debt forgiveness and future financing.
In February this year, the government introduced the so-called Real Time Gross Settlement (RTGS) dollar and abandoned its multi-currency system four months later. By now, most Zimbabweans had resorted to mobile money, which became an integral part of the country's payment system. But it too had its challenges, as wallet holders had to pay premiums of up to 50% to price-gouging mobile money agents to access their funds in cash. This contributed to the rapid depreciation of the currency and compounded the cash shortage. This month's issuance of the physical Zimdollar bills aims to alleviate that problem, as the availability of cash will eliminate the extortionate premiums incurred when transacting through mobile money.
The new currency likely faces an uphill battle. But the government is confident, urging Zimbabweans to embrace the freshly minted bills and coins to ensure they find traction in the market. Leaders from politics, business and civil society need to play their part as well, shedding their differences and quarrels and rally collectively behind the Zimdollar.
Its roll-out comes at a critical time for the government's reform agenda, coinciding with the presentation of Zimbabwe's 2020 budget, which revolved around enhancing productivity, growth, competitiveness and job creation, and the passing of the Maintenance of Peace and Order (MOPA) bill, which replaced a controversial emergency law that dated back to the Mugabe era, a key demand by the U.S. government to remove sanctions.
Implementing reforms – especially after decades of mismanagement – is a painful process and Zimbabweans are tired. But with political will tangible results are gradually being achieved. The country may be on the cusp of a better future, finally putting the years of isolation behind it. Perseverance and collaboration will help to ease the way.