New report reveals progress towards eliminating plastic pollution
The positive scale of global efforts to prevent plastic pollution has been revealed in a new report published by the Ellen MacArthur Foundation, in collaboration with the UN Environment Programme (UNEP). This new annual report is being released 12 months after the launch of the New Plastics Economy Global Commitment, which sets out a circular economy vision for plastic.
Launched in October 2018, the Global Commitment now has over 400 organisations committed to eliminating problematic and unnecessary plastic packaging, and undertaking innovations so that all plastic packaging is 100 per cent reusable, recyclable, or compostable, as well as safely and easily circulated without becoming waste or pollution.
This report aims to provide an unprecedented level of transparency on how almost 200 businesses and governments are changing their plastic production and use to achieve this. It shows promising early progress.
"Around the world people are calling for businesses and governments to take action to stop plastic pollution. Leading businesses and governments stepped forward by signing the Global Commitment and we can now see promising early progress. This includes major commitments to reduce the use of virgin plastic, the introduction of reuse pilot projects, and unprecedented demand for recycled plastic in packaging" said, Sander Defruyt, New Plastics Economy lead at the Ellen MacArthur Foundation. "But there is a long way to go and it is crucial these efforts are accelerated and scaled, and more businesses and governments take action to eliminate plastic pollution at the source."
Examples of corporate progress cited include: Unilever has announced it will reduce its use of virgin plastic in packaging by 50 per cent; Mars, Incorporated said it will make reductions of 25 per cent by 2025; and PepsiCo aims to reduce the use of virgin plastic in its beverage business by 20 per cent by 2025.
Some of the most commonly identified problematic plastic items and materials are being eliminated at scale. For example, around 70 per cent of relevant signatories are eliminating single-use straws, carrier bags and carbon black plastics, and around 80 per cent are eliminating PVC from their packaging.
Beyond bans, signatories including governments like Rwanda, the UK and Chile, and cities of Sao Paulo and Austin, to name a few, are putting in place a diverse set of policy measures ranging from public procurement and extended producer responsibility schemes to public awareness campaigns, fiscal measures, and incentives for research and development.
"Addressing plastic pollution requires a fundamental system shift from a linear to a circular economy for plastic, which is at the core of the New Plastics Economy Global Commitment. The 2019 Progress Report shows how leading businesses and governments are taking actions in such a systemic way, thus demonstrating this makes business and political sense. The benefits represent a huge opportunity, and the concerted approach leaves no excuses not to act," said Inger Andersen, UNEP executive director.
"We need all actors to work together in the plastic pollution crises: UN Environment Programme calls on all relevant businesses and governments to join the Global Commitment to fight against plastic pollution as part of the implementation plan 'Towards a pollution-free planet,'" Andersen added.
Analysis carried out for the report shows that on average 60 per cent of business signatories' plastic packaging is reusable, recyclable or compostable today. Through the Global Commitment they have committed to make this 100 per cent by 2025.
Packaged goods and retail signatories have pledged to increase recycled plastic in packaging more than five-fold, from four to 22 per cent, by 2025. The signatories' total demand for recycled content in packaging by 2025 will be more than 5 million tonnes annually, equivalent to keeping 25 million barrels of oil in the ground every year.
While significant investments are being made to achieve these targets, more major investment, innovation, and transformation programmes need to be developed, and more businesses and governments are urged to join the Global Commitment to ensure impact can be made at scale.
Tackling plastic waste and pollution means moving beyond recycling and the elimination of only the most commonly identified problematic packaging. Through innovation, product and supply chain redesign, and new business models, companies may reduce their overall plastic packaging use, while unlocking new economic opportunities.
Additional examples include: plastics producer Indorama Ventures has pledged to invest USD 1.5 billion towards achieving its target of producing 750,000 tonnes of recycled PET per annum by 2025; and the UK Government is mobilising approximately GBP 3 billion towards improving local collection and recycling infrastructure and packaging innovation through public-private finance initiatives. In addition, recycling companies that have signed the Global Commitment have committed to collectively quadruple the amount of recycled plastics they produce by 2025.
While more than 40 signatory companies are piloting reuse schemes, currently less than 2 per cent of plastic packaging in the signatory group is reusable, indicating a significant but underexplored opportunity. Analysis by the Ellen MacArthur Foundation has shown that replacing just 20 per cent of single-use plastic packaging with reusable alternatives offers an opportunity worth at least USD 10 billion. In addition, government signatories are supporting reuse schemes in various ways, including through public awareness campaigns and education, extended producer responsibility or public-private collaboration.
The New Plastics Economy will publish the next Global Commitment progress report in Autumn 2020, and every year following up to 2025.
Green transformation will rival industrial revolution
The transition to a global economic model which will slow down climate change and create jobs will be the "biggest economic transformation since the industrial revolution" according to John Kerry, the US climate envoy.
Mr. Kerry expressed the view in a discussion with Kristalina Georgieva, the head of the International Monetary Fund as part of the 2021 Spring meetings of the IMF and World Bank.
They agreed that a "green and resilient recovery" from the COVID-19 pandemic is possible but economic growth globally is likely to be slow and uneven.
'No bank will fund a new coal plant'
John Kerry: There are many ways that we can address the climate challenge in America. President Biden has put a $2 trillion plan on the table, which will result in 500,000 charging stations for electric vehicles being built in the country, thousands of electric buses, including school buses, and a target of 100 per cent carbon-free power, by 2035.
All these measures will generate actions in the private sector. The decisions of some of the largest financial institutions in the world are being driven by environmental, social and governance (ESG) factors, and trillions of dollars is going to be invested in this new sector to avoid sheer catastrophe. We're way behind, but we believe that this is going to be the biggest economic transformation since the industrial revolution.
In Europe, no bank or financial institution or even private source will fund a coal-fired power plant, but we have to move away from coal faster. Many old coal-fired plants are operating at less than 50 per cent efficiency. They are losing money and are not even sending energy to the main grid. They could be phased out over a period of time. Gas will, to some degree, be a bridge fuel [to renewables].
The United States could help mobilize finance to reduce risk, and then bring more money to the table for a commercial investment in alternative fuel sources.
Kristalina Georgieva: At the IMF we have identified three pillars in the transition to a low-carbon economy. First of all, put a price on all carbon emissions. Today only 23 per cent of emissions are being priced. The average price is $2 per ton. By 2030, we need to be at $75 a ton.
Second, funding is needed for public investment in green infrastructure. The IMF can support countries in this regard. Five per cent of gross domestic product (GDP) invested now, would generate an additional 0.7 per cent growth every year. This means that the investment would pay for itself within 15 years and create at least 12 million net jobs.
The third, hugely important pillar, is to lessen the impact on those who are currently employed in the high carbon economy. For example, there must be a just transition for miners, so that they can have benefit from new job opportunities. If we raise revenues from carbon pricing, some of that money must be used to provide a buffer, to soften the pressure on those businesses that need to move away from carbon dependency. This is doable, and it must be done.
China and the US
John Kerry : Right now, China is saying that they are going to reach peak emissions by 2030, and that they may be able to reach that target earlier, maybe by 2025. The problem is that the current models shows China peaking but then basically staying at a plateau, rather than sufficiently lowering emissions.
Some 30 per cent of all the emissions on the planet are produced by China, so if we don't see a reduction between 2020 and 2030, we lose the capacity to keep the global temperature to 1.5 degrees above pre-industrial levels, and we lose the capacity to hit net-zero carbon emissions by 2050.
Every nation must work together on this. If the United States went to zero emissions tomorrow, it wouldn't make the kind of difference we need because we all have to reduce at the same time. That's the struggle we're facing.
China obviously has a need to continue to grow and to develop. We want that, and we're not begrudging that. We want to work with China and other countries to make sure that they don't make the mistakes that we made, and that we work together to develop new technologies such as hydrogen fuel, and biofuels for aircraft.
Doing nothing is too expensive
John Kerry: The United States is the number two emitter in the world. We need to do a better job at reducing emissions on an accelerated basis. President Biden is stepping up to do that. He's hosting a virtual climate summit in April, he has rejoined the Paris climate agreement, and he has put together a $2 trillion piece of infrastructure legislation.
Climate action means jobs, whether in the creation of new energy sources, or transitioning out of the existing ones, building new cars or retrofitting homes. Those are jobs for workers in all countries. We should embrace this.
The economists have warned us again and again: doing nothing is more expensive to our citizens, our taxpayers, than responding to the climate crisis. We spent $365 billion cleaning up after three storms a couple of years ago, but we haven't invested the $100 billion in the Green Climate Fund that would have provided resilience and adaptation to climate change, and prevented some of that damage from being done. We're just not making the right choices.
Kristalina Georgieva: We've already started offering a helping hand, especially to countries devastated by natural disasters. We have put measures in place to help countries to be in a better position when disaster hits. For example, we are discussing with our membership a provision that will make $650 billion available for countries to not only take the necessary measures to deal with the pandemic and its impact, but also to take on the investments necessary for transformation of their economy.
The urgency to act is evident, and vivid: over the last six months, 10 million people were displaced by floods and other forms of natural disasters. Fast-forward to a world in which there are more climate-related disasters, and more migration.
We have a chance to take advantage of a transformation for growth and for jobs. But we are also under tremendous pressure to prevent a future that would be bleak for those we love the most: our children and grandchildren.
Environmental rights, here and now: working for change in 2021
COVID-19 hasn't only raised concern for health. It has also stimulated thought and debate around issues of human rights – including those related to the environment. After all, the emergence of the zoonotic disease has demonstrated that the health of people and planet are one and the same.
All people have the right to a safe, clean, healthy and sustainable environment – pollution-free air and water, land and soil, seas and oceans – and a life free from chemicals.
Pollution claims millions of lives every year. But unlike COVID-19, which has drawn rapid and dramatic attention, pollution is widely dismissed as unavoidable; as a consequence of development and daily life, beyond anyone's control.
"Environmental rights empower individuals, people, and peoples, and help humanity in addressing the triple planetary crises of climate change, biodiversity loss, and pollution," said Arnold Kreilhuber, Acting Director of the United Nations Environment Programme's (UNEP's) Law Division. "Global recognition of the right to a healthy environment is a unique opportunity to address these pertinent environmental challenges, and to elevate the position of rights-holders in order to ensure that the exercise of these vital rights is available to all."
This could mean using the law to hold governments and decision-makers to account, or using our purchasing power to influence production trends and business owners. The air we breathe, the water we drink and the world in which we live can mean the difference between life and death. Now is the time to claim the human right to a safe, clean, healthy and sustainable environment.
Says Ben Schachter, Environment and Climate Change Focal Point at the UN Human Rights Office, "States have an obligation to respect, protect and fulfill human rights for all including the rights to participation, access to information and access to justice in environmental matters. These and other human rights empower all people to play an active role in efforts to preserve the environment for present and future generations. We can change the world by exercising our rights and working together to promote informed decision-making about the environment."
It has become clear in this time of global pandemic that quality information matters and can inform decisions with the power to change the world swiftly and dramatically. And on the other hand, misinformation can do great harm.
Transformational change begins with education – building a knowledge base and sharing accurate, science-based information. On 15 April (3pmUTC/4pmCEST), the UNEP Law Division, the Office of the UN High Commissioner for Human Rights (OHCHR) and the Wikimedia Foundation will host an online event, exploring the human right to a healthy environment.
The event will launch the 2021 #WikiForHumanRights campaign – a call for volunteers to improve the content on Wikipedia, relating to human rights, environmental health, and the range of communities impacted by the convergent environmental crises of climate change, pollution, and biodiversity loss. The campaign will see communities all over the world populate, strengthen, and translate articles on Wikipedia relating to the right to a healthy environment.
The 90-minute launch event will consider the connection between environmental issues and human rights, how communities are affected by environmental harm and ways for individual and collaborative efforts to create positive change, with live translation available in English, French, Arabic, Spanish and Chinese.
Muscovites Apply for 700 Trees to be Planted in Honor of Their Newborn Children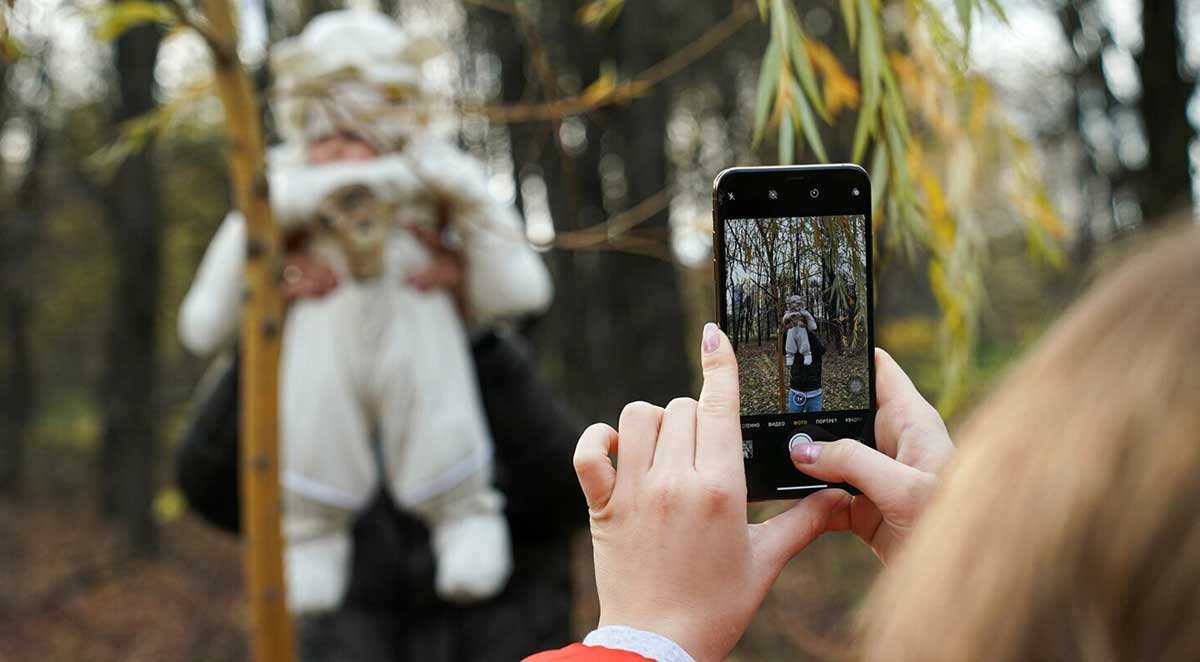 The Our Tree project launched two years ago by Moscow's Department of Information Technology and Department of Nature Management and Environmental Protection has quickly become very popular among Muscovites. Thanks to this annual campaign, city residents can now celebrate the happiest event in their family life – the birth of a child – by giving their baby a unique gift – their own personal tree.
Any parent who is permanently resident in Moscow can apply for a tree within three years of the birth of their child. To do so, they need only have an account on the mos.ru website. On average, 700 Muscovites apply for a tree to be planted in honor of their newborn child each month.
In two months, young parents have submitted more than 1,500 online applications to participate in the Our Tree project and plant seedlings in honor of their newborn kids in the autumn. That's twice as many as during the same period in spring. Acceptance of applications began on January 16 and will continue until June 15.
Last autumn, more than 5,000 trees were planted as part of the project, with linden, Norway maple, pine, white willow and rowan trees being the most popular choices. Spring planting of personal saplings will soon begin.
Eduard Lysenko, Minister of the Moscow Government and Head of the Department of Information Technology, noted that interest in the Our Tree project among young parents is growing every year: in 2019, more than 2,300 trees were applied for and planted, while in 2020 the number increased to 5,000. More than 4,500 saplings will appear in Moscow's parks this spring thanks to the project participants.
"A set of online services has been created for families with children on the mos.ru portal. The Our Tree project is another opportunity for young parents to celebrate the important milestone of the birth of their child and to contribute to the city's ecology. Taking part in the project is very simple – just submit an online application on the portal. Some information is filled in automatically from users' personal accounts, which makes everything even more convenient. On average, Muscovites order more than 700 seedlings to plant as family trees in their favorite park each month," said Lysenko.